War on Marijuana: Is it Justified?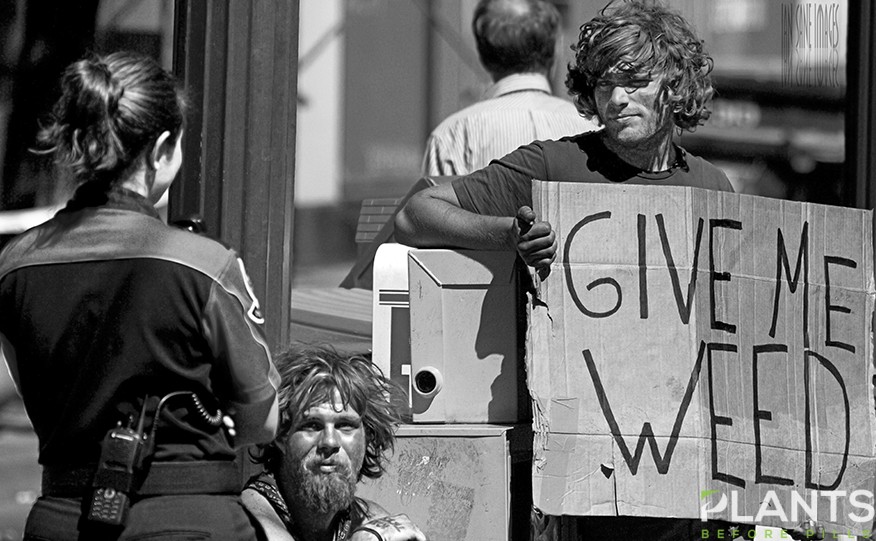 Medical marijuana may be legal in many places across the globe, but the fact remains that wars on marijuana – and drugs, in general – are still being waged in other parts of the world. History.com defines 'war on drugs' as an initiative led by governments seeking to eliminate the illicit use, distribution and trade of drugs by implementing increased penalties. Cannabis is considered as an illegal substance by many governments.
Those who have watched Netflix's Narcos telling the life of Pablo Escobar and Colombia's war on drugs know how bloody this campaign can be. With such a complicated topic to which millions of deaths have been attributed, you may be prompted to ask: is the war drugs justified?
In attempting to answer the question, it is important to take time to research and read up on various stories and reports related to this topic. Read on to know more about this policy implemented in many parts of the world.
A Background on the War on Marijuana
Here's a brief background to give you an idea about the different drug war campaigns across the world:
The Marijuana Tax Act of 1937 was enacted in the United States, imposing a tax on the sale of cannabis. However, President Nixon repealed this act and placed marijuana in the list of Schedule I drugs along with heroin, LSD and ecstasy. Schedule I substances are those with high potential for abuse, no currently accepted medical treatment use in the U.S. and without accepted safety for use under medical supervision.
While 33 states along with Washington, D.C. have legalized medical marijuana, it is still illegal on the federal level. In fact, marijuana remains to be a Schedule I drug until today. Some would say that the U.S. war on marijuana continues, especially as SWAT raids against marijuana dealers (big- and small-time) have resulted in deaths of suspects and officers alike. There are cases in which suspects were unintentionally and intentionally killed in custody.
Generally, the U.S. drug war has led the country to spend $47+ billion annually, with 659,700 individuals arrested in 2017 for violating marijuana laws and 599,282 individuals charged with the violation due to possession.
The drug war in Mexico was declared by President Felipe Calderon towards the end of 2006. It is reported to have resulted in the death of more than 200,000 individuals due to drug-related violence. This initiative was launched not only to stop the use and distribution of dangerous substances such as heroin and cocaine but also to intercept marijuana trafficking.
Ironically, this plant was deemed as the country's largest agricultural export back in 2010, which means that the revenue brought by cannabis was funding the country's war. From 2012 to 2018, President Felipe Calderon continued this campaign leading to the capture of Joaquin "El Chapo" Guzman and other significant figures in illegal drug trafficking.
The Philippines' War on Drugs
Since 2016, the Philippine has been the subject of talks due to the relatively recent implementation of the drug war by President Rodrigo Duterte in 2016. Reports on the death count vary as the Drug Policy Alliance says there is more than 12,000 dead due to the initiative, while Al Jazeera says that around 27,000 lives were lost.
Just like in the U.S. and Mexico, the Philippines' war fights cannabis as part of this campaign. Recent criticisms against the implementation stemmed from the country's authorities wanting to ban the song 'Amatz' by rapper Shanti Dope as it supposedly promotes MJ use.
Authorities also earned criticisms for burning millions worth of the plant in an open-air area to destroy it and for making jokes about using the herb in light of the death toll.
Sri Lankan President Maithripala Sirisena expressed his commendation of the Philippine campaign, while Al Jazeera reported in Bangladesh's 'Philippine-style war on drugs' launched on May 2018.
Meanwhile, Asia countries such as Brunei, Malaysia and Singapore practices violent penalties for individuals 'accused' of using drugs. These punishments include caning, whipping and flogging suspect, including adults and children.
China also has its version of the initiative launched in the 1990s involving placing drug users who were seen as national or public threats in detention facilities to be re-educated using 'forced labor.'
Why Was Cannabis Legalized?
When this many governments are fighting marijuana as part of their drug wars, you might not help but think: why was this plant legalized in some parts of the world? Here are some factors that you should consider in finding an answer to this question:
The Failure of Drug Wars
An article published by Vox says that the legalization of the plant is a response to the failure of the drug wars. According to Vox, the war on marijuana has resulted in black markets for the plant. This shows that even with increased penalties and efforts to eliminate cannabis use, the wars fail to stop the consumption of the plant.
Places Where Medical Marijuana is Legal
Aside from failing to stop people from using the herb, these types of campaign fail to recognize the scientifically proven medical use of the plant. It is important to remember that the plant was utilized by ancient civilizations for medicinal purposes, as well as for recreational and industrial endeavors. Meanwhile, there are countries which have legalized the application of the plant not only in medicine but also for recreation.
This South American country is the first one to legalize the plant. Uruguayans have been able to access this herb for medical and recreational use since 2013.
In October 2018, Canada legalized not only MMJ but also the recreational use of this plant nationwide.
Towards the end of 2018, Thailand became the first country in Asia to make medical cannabis fully legal.
In the last election conducted in November 2018, the U.S. now has 33 states that allow the use of medical marijuana. Of this number, 10 states and District of Columbia allows the recreational use of the plant. Meanwhile, only 3 states (Idaho, Nebraska and South Dakota) complete prohibits cannabis and its cannabinoids. The rest of the states allow the use of cannabidiol (CBD) with regulated amounts of THC. The recently passed Farm Bill also legalized hemp (Cannabis sativa L.) as an industrial crop.
According to various sources, the following countries with favorable marijuana laws are:
Argentina – Fully decriminalized with legal CBD and partial MMJ legalization
Australia – Partial decriminalization and fully legal MMJ
Chile – Fully legalized MMJ
Colombia – Fully decriminalized and legal MMJ
Croatia – Fully legal MMJ
Cyprus
Czech Republic – Fully legal MMJ
Germany – Fully decriminalized and legal MMJ
Greece
India – Legal in some states, but illegal on the federal level
Israel – Fully legalized MMJ
Italy – Fully legalized MMJ
Jamaica – Fully decriminalized and partially legal MMJ
Lesotho
Luxembourg
Macedonia – Fully legal MMJ
Malta
Mexico – Decriminalized and fully legal MMJ
Norway
Poland – Partially legal MMJ
Puerto Rico – Fully legal MMJ
Romania
San Marino
Switzerland
Turkey – Fully legalized MMJ
Zimbabwe
Meanwhile, personal use of the herb is legal in Peru, Spain, the Netherlands and South Africa.
The Medical Applications of Marijuana
The number of countries with favorable cannabis laws show that the plant has a lot to offer in medicine and medical treatments. It has been used for pain management, treatment for mood and mental disorders, preventive treatments and even as a treatment for opioid addiction.
Common chronic and debilitating diseases that are qualified for MMJ
Cancer
Glaucoma
HIV/AIDS
Brain degeneration diseases
Hepatitis C
PTSD
MMJ is also prescribed to patients who experience chronic or debilitating symptoms and effects of treatments. This includes:
Cachexia or wasting syndrome
Muscle spasms
Severe and chronic pain
Severe nausea
Seizures, including those characteristic of epilepsy
Severe or persistent muscle spasms, including those characteristic of multiple sclerosis
The Future of Medical Marijuana
In the U.S., there are 9 state leaders who expressed the desire to legalize recreational cannabis. These states are Connecticut, Illinois, Minnesota, New Hampshire, New Jersey, New Mexico, New York, Rhode Island and Vermont. Oregon Senator Ron Wyden has also introduced the S. 420 bill, which aims to legalize the plant on the federal level.
Meanwhile, the Philippines' House of Representatives passed the House Bill 6517, which gives access to medical marijuana in January 2019.
Conclusion
The question stands: Is the war on marijuana justified? Doubts remain even as medical marijuana is legalized in many parts of the world. Some individuals believe that what reports call 'state-sanctioned violence' is called for in order to eliminate the use of illicit drugs including marijuana. However, the deaths of suspects and innocents are not justified and some analysts say that these drug war-related violence can be avoided through legalization. Moreover, the socio-economic implications of these initiatives should also never be pushed aside.
The Wonderful World of Weed Edibles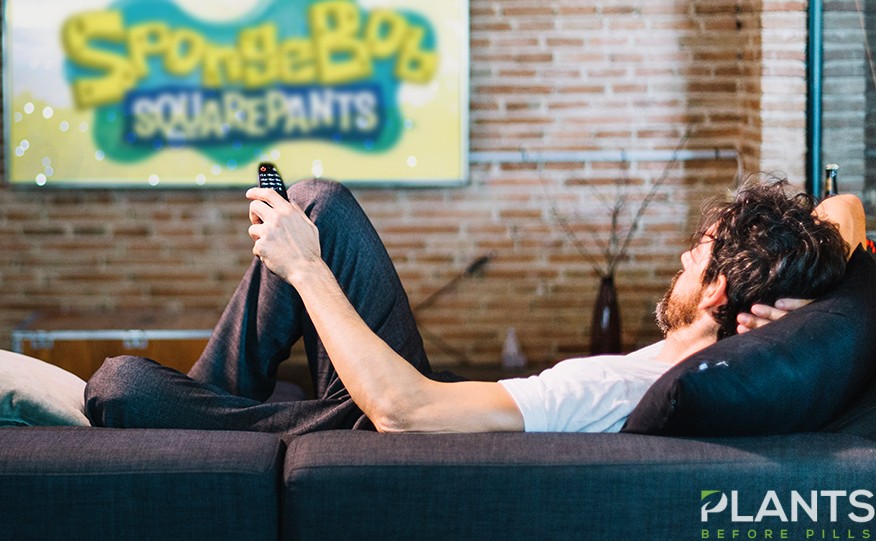 Smoking anything can be very harmful to your body and many people prefer not to smoke. Although some people believe that smoking marijuana is better for your overall health than smoking cigarettes, the smoke can still have harmful effects. Sometimes people want an alternative. They want to feel the effects of marijuana, without actually smoking it. Weed edibles are the best way to do so. In this article. we're going to be talking about what are weed edibles and how they affect your body and the modern cannabis market of today.
What Are Weed Edibles?
Weed edibles are different kinds of foods and drinks that have been infused with marijuana. This is achieved by creating marijuana oil and adding it to a desired food or drink. Some may argue that a drink infused with marijuana is not a weed edible, as you drink it, not eat it, but they may refer to it as a weed drink. The most common types of edibles include baked goods and candies, but the possibilities are endless when it comes to weed edibles. If marijuana and weed edibles are legal in your state or whichever country you live in, you can purchase premade weed edibles at a marijuana dispensary. You can also make your own if you have access to some cannabis.
How Do Weed Edibles Effect The Body?
There are two main types of weed edibles that you can purchase; THC weed edibles or CBD weed edibles which both have different effects. THC or Tetrahydrocannabinol is a cannabinoid and the main psychoactive component in marijuana. CBD or Cannabidiol is one of the major active ingredients in cannabis that comes from the hemp plant which is apart of the marijuana family. If you choose a weed edible with THC, then you will feel a high or a sense of euphoria and some sedation, whereas if you choose CBD, then you won't experience a high, but you may feel more relaxed or relief from any chronic pain you may be suffering from.
Weed edibles can be a great option if you don't want to smoke marijuana, but you do need to be careful of how much you eat as they are a lot more potent than your average joint. When eating weed edibles, it is absorbed differently than if you were to smoke it. In short, when cannabis is consumed rather than smoked, it gets metabolized by the liver and changed from delta-9 THC to 11-hydroxy-THC. This creates more of a psychedelic effect which is completely different compared to your average high.
Another thing is that it is a lot easier to dose yourself correctly when you smoke because you can control how much weed you want in your joint, blunt, or bong. With weed edibles, if you eat too much, you may experience extreme paranoia especially if you are inexperienced with marijuana plus it takes longer to feel the effects from an edible than if you were to smoke, so it can be very easy to consume too much. If you are new to marijuana and experimenting, then it is advisable if you decide to eat a weed edible, you only eat a small amount and see how you feel after 30 minutes- 1 hour.
To conclude, weed edibles can be the perfect alternative if you want to feel the effects of marijuana without smoking. There are tons of options in regards to the type of edibles you can get and the effects they have on your body. Whether you choose a CBD weed edible or a THC weed edible, make sure to do your research beforehand and decide which type and how much is right for you. Talk to friends and family that have experience which weed edibles and marijuana or even a budtender at your local dispensary as they may be able to guide you in the right direction. Just have fun and be safe while experimenting, because marijuana has great effects and can be a lot of fun plus help with a lot of issues.
Why Cannabis Stocks Could Take the World by Storm in 2021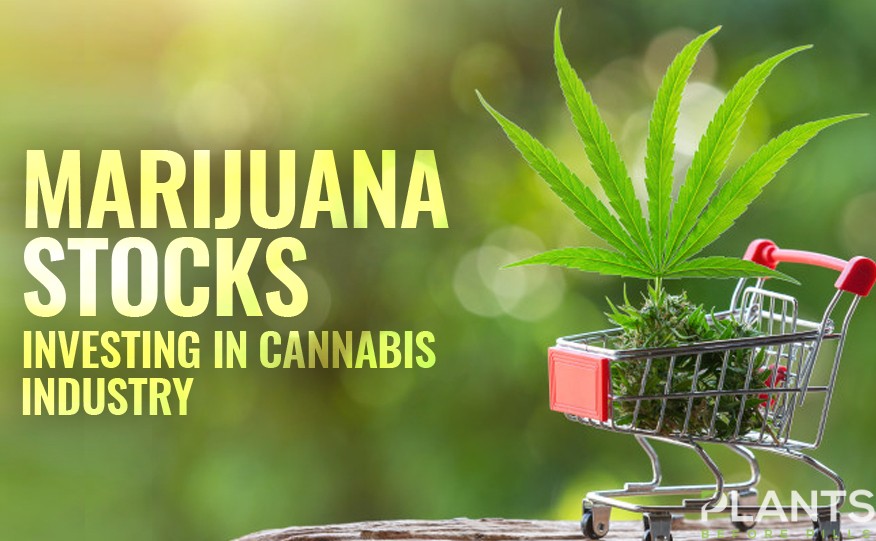 It's been quite a turbulent year so far, and the world is not entirely out of the woods yet. 2020 was "supposed" to be the dawn of a new decade meant to uplift and inspire all; what a let down it has been for the vast majority of us. As the year closes out, we are all hoping for a more prosperous future ahead. It shouldn't be too far fetched given just how low of a low we all experienced throughout 2020.
Since the days of marijuana prohibition, marijuana was thought to be this harsh, addicting substance that was a gateway to other "harder" drugs. Adults have kept it away from their children and anyone who used it could easily be deemed a "drug addict," a "washout," or a "lush". All of these were based on falsehoods and the truth is now coming to come to light.
Marijuana and Hemp CBD have definitive medical benefits and many studies are emerging to justify these claims. There are far more harmful substances out there that are currently legal in most of the world such as tobacco and alcohol. It's looking like the world is starting to understanding the truth about "weed" and that it's not the horribly addictive and destructive substance that it was hyped up to be in the past. As we ascend into 2021, will cannabis stocks be the next big investment craze? Only time will tell. 
As the new year rolls around, you may be looking for ways to diversify your financial investments and cannabis stocks could very well be the vehicle to do so in 2021. If you've been paying attention at all this year, you may have seen marijuana stocks all over the news and expectations of it being legalized on a federal level this year. Whether you are a cannabis enthusiast or just someone who is looking to take on the future in a progressive way, there is no way to overlook marijuana stocks in 2021.
2020 was a year of many firsts, such as the football team located in the nation's capital losing their name (Formerly known as the Washington Redskins), the Pope endorsing same-sex civil unions, and Kamala Harris becoming the first female vice president. Speaking of the vice president-elect, the world flooded into cannabis stocks just after Mrs. Harris mentioned her endorsement of the MORE Act, which would expunge weed convictions and make marijuana legal on the federal level in the United States of America. Stocks like Tilray ($TLRY), Aurora ($ACB), Aphria ($APHA), and Canopy Growth Group ($CGC) skyrocketed shortly after the name drops.
Conclusion
There is no doubt that the buzz around cannabis this year is one of the significant "high" lights that will trend into the new year. Cannabis are on a tear, and there are even Special Purpose Acquisition Company's (SPAC's) being created to harvest the growth in the cannabis industries. It is quite possible that cannabis could be the next real global revolution in health and it's definitely something to keep in mind in terms of your financial portfolio.
Quick Facts About CBD Laws and Use in France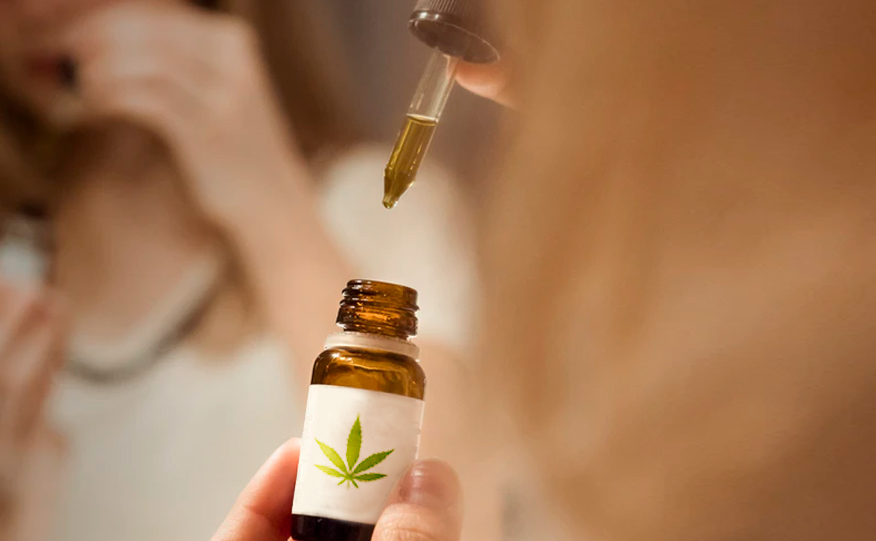 For French residents and the millions that travel there annually (Pre COVID, of course), the French culture is a bright, vibrant, and progressive one. People live their daily lives and work hard to establish a stable future and a legacy that they can be proud of. That likely will not change in our lifetime; however, one thing that has changed over the years is the CBD legislation in France.
What is the legal status of CBD in France?
While cannabis laws vary quite a bit in the European Union(EU), France is known to take a more liberal stance with many substances in the past, but cannabis is not one of them. As of today, the use of cannabis in France is illegal. This means you are not allowed to smoke or consume edibles with high THC in them. If you are not familiar, THC (Tetrahydrocannabinol) is the psychoactive ingredient that gives users that "high" feeling in the head and body, depending on the strains you consume. On the other hand, CBD from hemp is legal and can be found in many stores and health food shops around the country. With that said, there are undoubtedly many restrictions around the packaging and sale of any CBD products. As with most countries, companies that produce CBD for the mass market are not allowed to make any medical claims. Also, like the United States, CBD must have an overall THC content of less than 0.2% to be sold legally. This means full-spectrum CBD is currently not legal.
Where can CBD be found in France?
CBD oil and other products that contain the substance can be found in-store or online in France. Familiar places to purchase CBD are in health & wellness shops and even local convenience stores. As CBD use continues to grow in popularity, more shops are looking to stock and distribute them to interested customers. The same is happening online, where CBD companies are flourishing amid the current pandemic.
Typical products are CBD infused beverages, beauty products, and even pet treats. 
Can you grow hemp for CBD in France?
For the record, France is one of the only countries in the western world that has never banned growing hemp for CBD production. It is frequently used to make paper and clothing products and is 100% legal as of today. France is the largest producer of hemp in the EU.
Conclusion
Although the cannabis Sativa plants used to create high THC strains are not legal, CBD, and all products in the CBD realm are currently legal and thriving in France. You can find CBD oil in tinctures all over the country, and it should all comply with countrywide regulations of not being a consumable and not stating any medical claims to cure any illness.