What are ghost cannabis extracts are and why they are popular?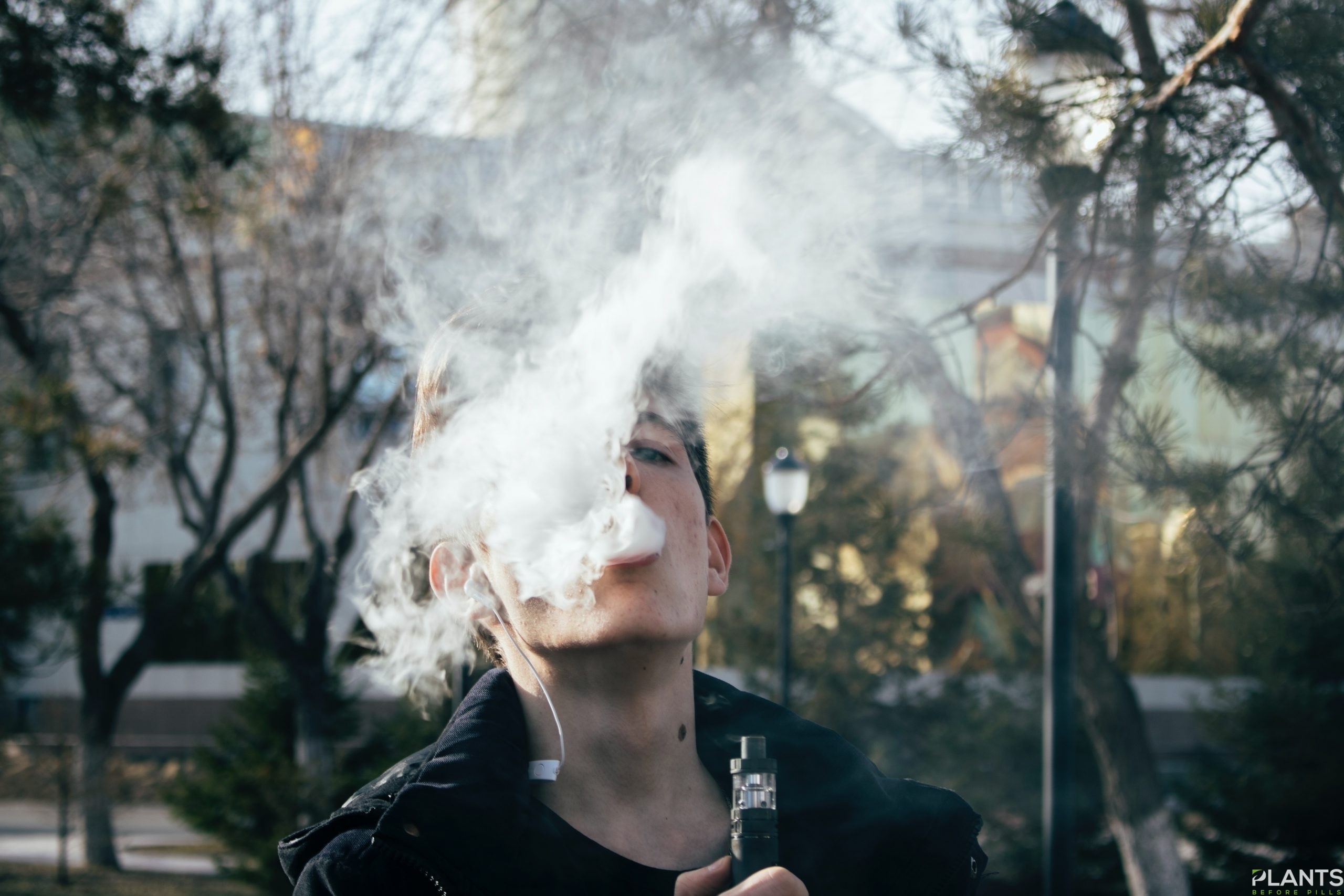 Ghost cannabis extracts, also known as "phantom" or "invisible" extracts, are a type of marijuana concentrate that has gained popularity in recent years due to their unique production process and potent effects. This blog post will delve into what ghost extracts are, how they are made, and why they have become so popular among cannabis users. Whether you are a seasoned cannabis enthusiast or new to the world of marijuana concentrates, this blog post will provide you with a thorough understanding of ghost extracts and their place in the world of cannabis.
Ghost cannabis extracts, also known as "phantom" or "invisible" extracts, are a type of marijuana extract that has gained popularity in recent years due to their potent effects and unique production process.
To create ghost extracts, a cannabis plant is harvested and left to dry for a period. Once dried, the plant material is placed into an extraction vessel, where it is soaked in a solvent such as butane, propane, or ethanol. The solvent extracts the active compounds from the plant material, resulting in a concentrated extract.
The unique aspect of ghost extracts is the post-extraction process. After the initial extraction, the extract is purged of any remaining solvent, usually through a process called winterization. This involves mixing the extract with high-proof alcohol and freezing it, which causes any remaining plant waxes and lipids to separate out. The mixture is then filtered, resulting in a purer extract.
However, with ghost extracts, this purging step is skipped entirely. Instead, the extract is simply left to air out, with the remaining solvent evaporating on its own over time. This gives ghost extracts their "invisible" or "phantom" nickname, as the extract appears to disappear or become ghost-like as the solvent evaporates.
The lack of purging has both advantages and disadvantages. On the plus side, ghost extracts tend to retain more of the plant's terpenes, which are responsible for the distinct flavors and aromas of different cannabis strains. This results in a more full-spectrum extract with a more complex and nuanced flavor profile.
However, the lack of purging also means that ghost extracts may contain higher levels of residual solvent, which can be harmful if ingested. In addition, the lack of purging can also result in a less stable extract, as the remaining solvent can cause the extract to degrade over time.
Despite these drawbacks, ghost extracts have become popular due to their potency and unique effects. Because they retain more of the plant's terpenes, ghost extracts are often more potent and provide a more full-bodied high than other extracts. In addition, the lack of purging means that ghost extracts have a more raw and natural flavor, which can be appealing to some users.
Ghost extracts are usually consumed using a dab rig, which is a type of water pipe specifically designed for vaporizing concentrates. To use a dab rig, a small amount of extract is placed on a "nail," which is heated to a high temperature using a blowtorch. The user then inhales the vapor produced by the heated extract.
Overall, ghost cannabis extracts are a potent and unique type of marijuana extract that has gained popularity due to their full-spectrum effects and raw, natural flavor. While they may contain higher levels of residual solvent and have a shorter shelf life compared to other types of extracts, their potency and unique effects make them a popular choice for many cannabis users.
3 Cannabis Strains To Take Your Summer To New Heights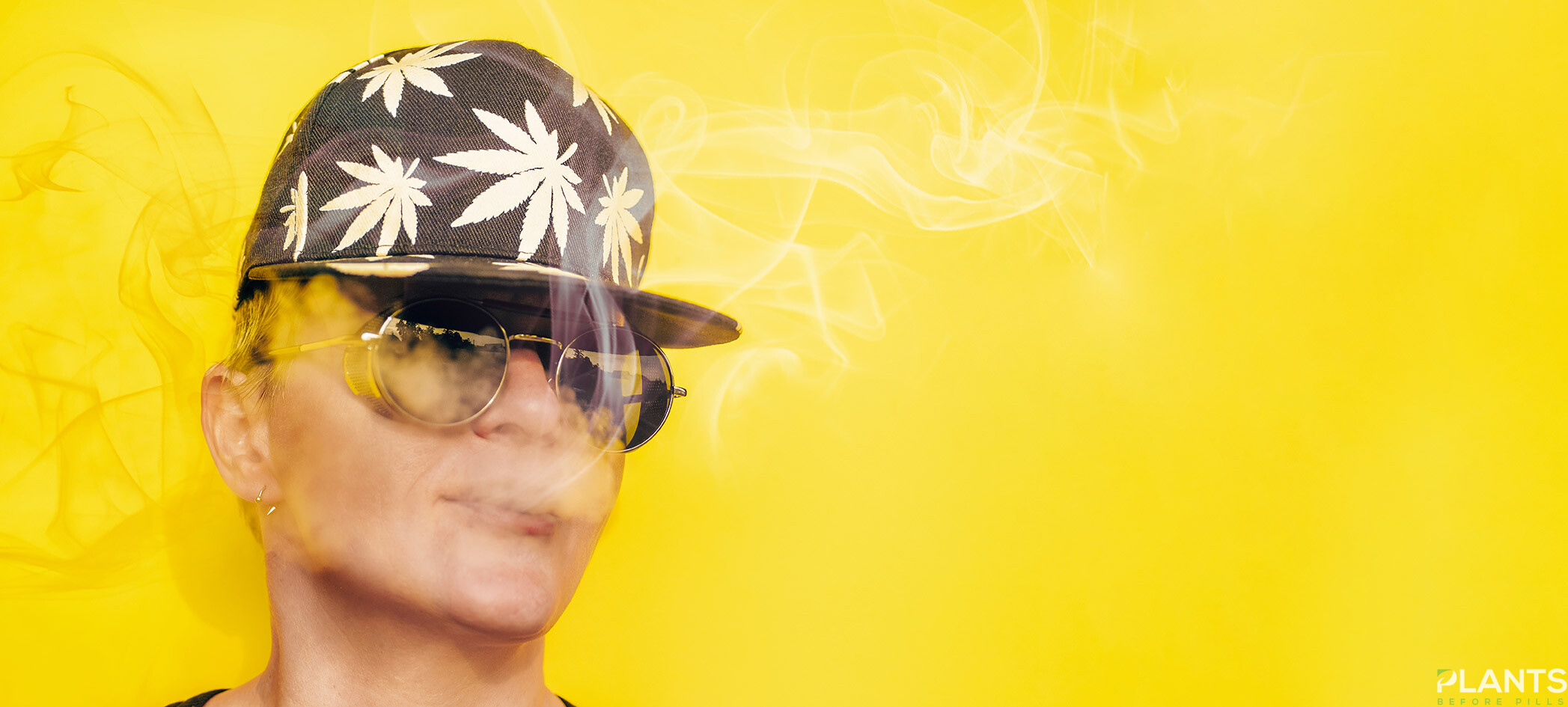 As the summer season arrives, it's time to embrace the warmth, sunshine, and outdoor activities. Whether you're planning beach trips, barbecues, or simply enjoying the beauty of nature, adding the right cannabis strains to your summer experience can enhance the fun and relaxation. In this blog post, we will explore three cannabis strains that are perfect for elevating your summer to new heights: Pineapple Express, Horchata, and Strawberry Cough strains.
Pineapple Express: Embrace the Tropical Vibes
Pineapple Express is a strain that exudes tropical flavors and energizing effects, making it a perfect companion for summer adventures. With its genetic lineage from Hawaiian and Trainwreck strains, Pineapple Express delivers a delightful combination of sweet pineapple and earthy flavors, reminiscent of a tropical paradise. This sativa-dominant strain is known for its uplifting and mood-boosting properties.
During the summer, Pineapple Express can be the ideal choice for outdoor activities and social gatherings. Its energizing effects can enhance your creativity, focus, and sociability, making it a great companion for beach days, hikes, or engaging in lively conversations at barbecues. Whether you're seeking inspiration for a project, looking to have a blast with friends, or simply want to feel invigorated in the sun, Pineapple Express can elevate your summer experience.
Horchata Strain: Savor the Summer Nights
When the sun sets and the warm summer nights come alive, the Horchata strain becomes the go-to option for unwinding and embracing tranquility. This Indica-dominant strain is named after the popular Latin American beverage known for its rich and creamy flavors. Horchata strain offers a delicious blend of cinnamon, vanilla, and sweet spice, creating a unique experience for your taste buds.
During the summer, when the heat of the day subsides, the Horchata strain can provide a relaxing and calming effect. Its indica characteristics can help melt away stress, tension, and promote a peaceful night's sleep. Whether you're stargazing, enjoying a bonfire, or simply unwinding after a long day of summer activities, the Horchata strain can help you find tranquility and rejuvenation.
Strawberry Cough: Sweet Bliss for Sunny Days
Imagine indulging in the sweet and refreshing taste of ripe strawberries while basking in the summer sun. Strawberry Cough is a Sativa-dominant strain that captures the essence of summer with its delightful aroma and uplifting effects. This strain offers a unique combination of sweet berry flavors and a hint of earthiness.
What makes Strawberry Cough a popular choice during the summer is its ability to induce a happy and sociable mood. The cerebral effects can boost your creativity and leave you feeling energized and inspired. Whether you're attending a summer festival, going for a bike ride, or spending time with friends in the park, Strawberry Cough can enhance the joy and relaxation of your summer days. It's the perfect strain to take along on sunny adventures and create unforgettable memories.
Conclusion
When it comes to enhancing your summer experience, the right cannabis strains can add an extra touch of enjoyment, creativity, and relaxation. Well known by weedsly, Pineapple Express brings tropical vibes and energizing effects, Strawberry Cough offers sweet bliss and sociability, while the Horchata strain provides a calming experience for peaceful summer nights. Remember to consume responsibly, adhere to local regulations, and choose strains that align with your preferences. With these cannabis strains, you can elevate your summer to new heights and create lasting memories of a season well-enjoyed. Cheers to a summer filled with sunshine, good company, and the perfect strains!
The Ultimate Guide to Buying Bongs Online: What You Need to Know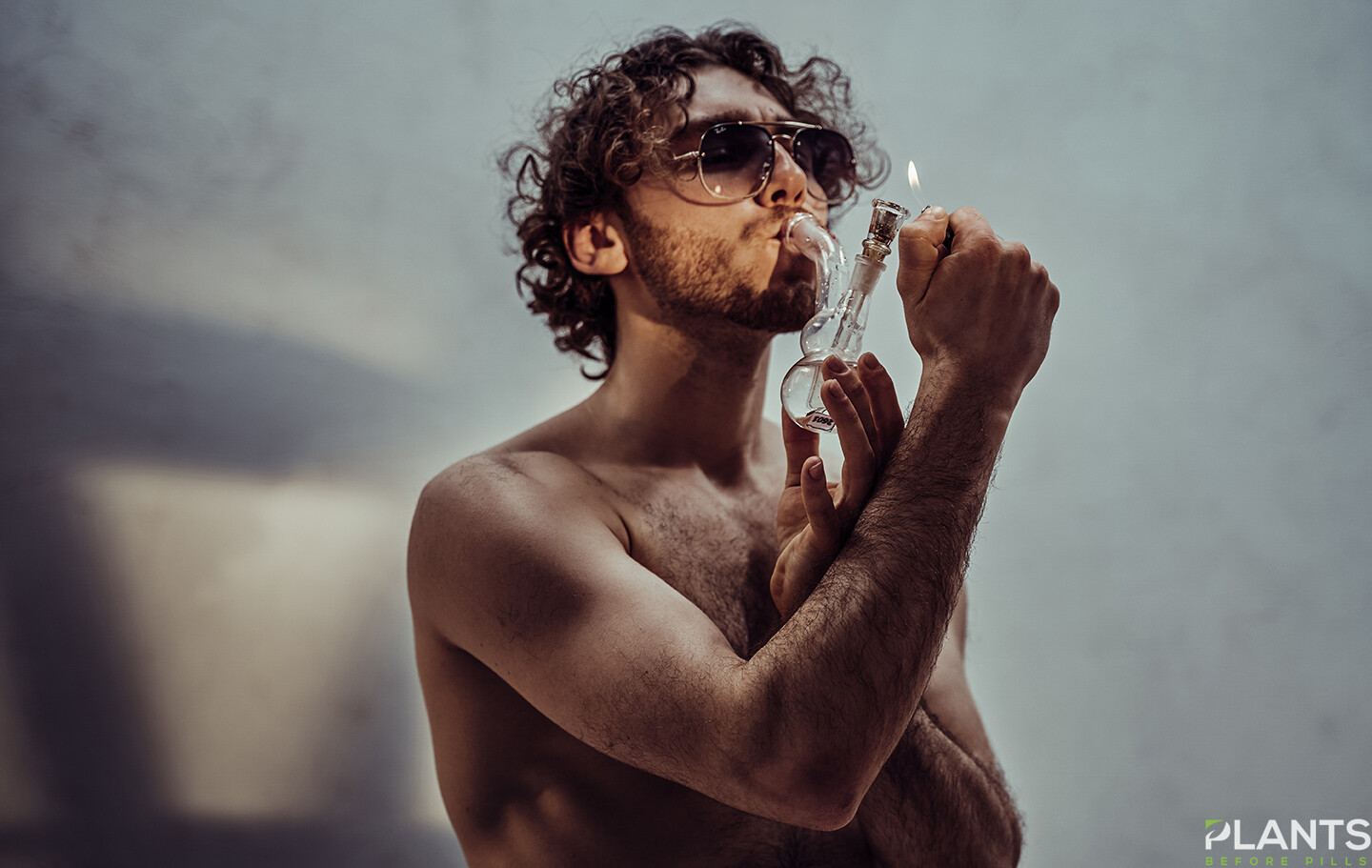 If you're an avid smoker or simply looking to expand your smoking experience, buying a bong online can open up a world of possibilities. However, with so many options available, it's important to know what to look for to make an informed purchase. In this ultimate guide, we'll walk you through everything you need to know to buy bongs online.
First and foremost, it's crucial to consider the material of the bong. Glass bongs are a popular choice due to their durability, ease of cleaning, and ability to provide smooth hits. On the other hand, acrylic bongs are more affordable and less fragile, making them a suitable option for those on a budget or who prioritize portability.
Next, consider the size and design of the bong. Bongs come in various shapes and sizes, from classic straight tubes to intricate percolator designs. Larger bongs with more percolators can provide cooler and smoother hits, but they may also be less portable. Think about where and how you plan to use your bong to determine the ideal size and design for your needs.
When purchasing a bong online, it's essential to research and choose a reputable seller. Read customer reviews and check for certifications or guarantees of quality. Look for online stores that offer discrete packaging to ensure your privacy.
Additionally, take advantage of the vast selection available online. Online stores often offer a wider range of bongs compared to physical shops, allowing you to find the perfect bong that suits your style and preferences.
Finally, don't forget to consider your budget. Bongs can vary greatly in price, depending on factors such as material, brand, and additional features. Set a budget range before you start browsing, and prioritize what features are most important to you.
In conclusion, buying bongs online can be a convenient and exciting experience if you know what to look for. Consider the material, size, design, seller reputation, and budget to make a well-informed purchase. With the right bong, you can elevate your smoking experience and enjoy smoother hits for years to come.
Exploring the Blue Dream Marijuana Strain: A Comprehensive Review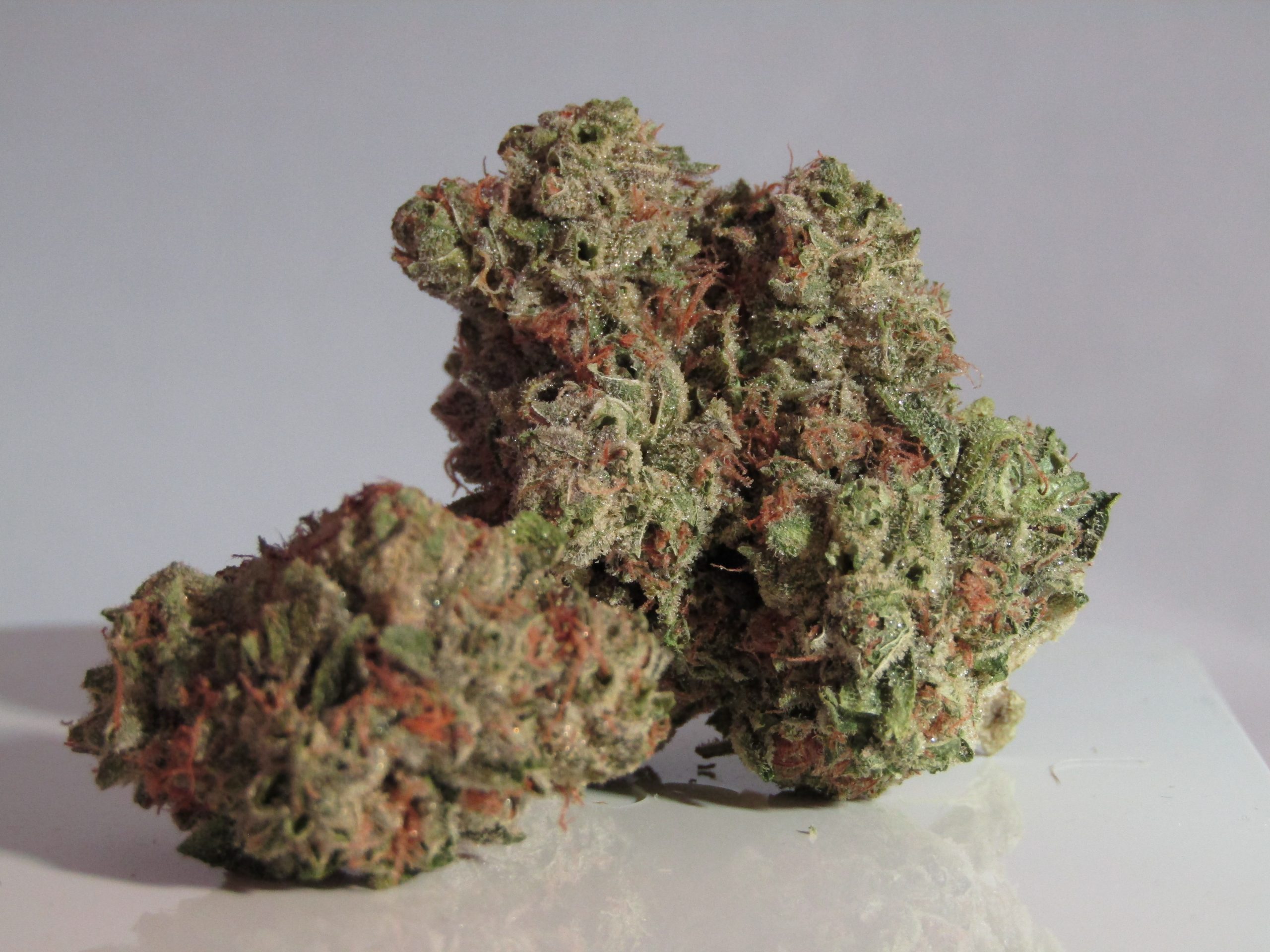 In the world of cannabis enthusiasts, few strains have gained as much popularity as the Blue Dream marijuana strain. With its exceptional blend of flavors, aromas, and effects, this hybrid strain has captured the hearts of countless users. In this comprehensive review, we'll delve into the characteristics that make Blue Dream a favorite among cannabis connoisseurs.
Origins and Genetics
Blue Dream is a crossbreed between the Indica-dominant Blueberry strain and the Sativa-dominant Haze strain. This genetic combination results in a well-balanced hybrid that offers the best of both worlds. The origins of Blue Dream can be traced back to the West Coast of the United States, where it quickly gained recognition for its outstanding qualities.
Appearance and Aroma
One glance at Blue Dream's vibrant and captivating appearance is enough to entice any cannabis enthusiast. Its dense, medium-sized buds are adorned with a beautiful array of colors, ranging from deep greens to hints of purple, all complemented by a generous coating of trichomes. When it comes to aroma, Blue Dream delights the senses with its sweet and fruity fragrance, often accompanied by subtle hints of earthiness and citrus.
Flavor Profile
The flavor profile of Blue Dream is just as captivating as its appearance and aroma. When consumed, users are treated to a delightful blend of berry and tropical fruit flavors, making each inhale a truly pleasurable experience. This harmonious combination is often accompanied by subtle undertones of vanilla and herbal notes, adding depth and complexity to the overall taste.
Effects and Potency
Blue Dream's effects are where this strain truly shines. Its well-balanced genetics offer users a unique experience that seamlessly combines the uplifting and energizing effects of a sativa with the soothing and relaxing sensations of an indica. The high begins with a euphoric and cerebral head rush, promoting creativity, focus, and an overall sense of happiness. As time goes on, a gentle body relaxation sets in, alleviating any tension or stress without inducing excessive sedation. This balance makes Blue Dream an excellent choice for both daytime and evening use.
Medicinal Benefits
Beyond its recreational appeal, Blue Dream also holds various medicinal benefits. The strain's uplifting and mood-enhancing effects can help individuals struggling with depression, anxiety, and stress-related disorders. Additionally, its relaxing properties make it a suitable option for managing pain, muscle spasms, and inflammation. Some users have also reported finding relief from migraines and headaches after consuming Blue Dream.
Cultivation and Availability
Blue Dream's popularity has made it readily available in many dispensaries and seed banks. It is considered a relatively easy strain to cultivate, making it a favorite among home growers. Its resilience to pests and diseases, combined with its average flowering time of approximately 9-10 weeks, makes it an attractive option for both beginners and experienced cultivators.
Conclusion
Blue Dream has earned its reputation as a cannabis strain that offers a well-rounded experience to users. With its captivating appearance, delightful aroma, and balanced effects, it's no wonder why it has become a go-to choice for so many enthusiasts. Whether you're seeking creative inspiration, stress relief, or simply a pleasurable experience, Blue Dream is a strain worth exploring.

If you are looking for more information about purchasing Blue Dream seeds online, simply visit SeedsHereNow.com