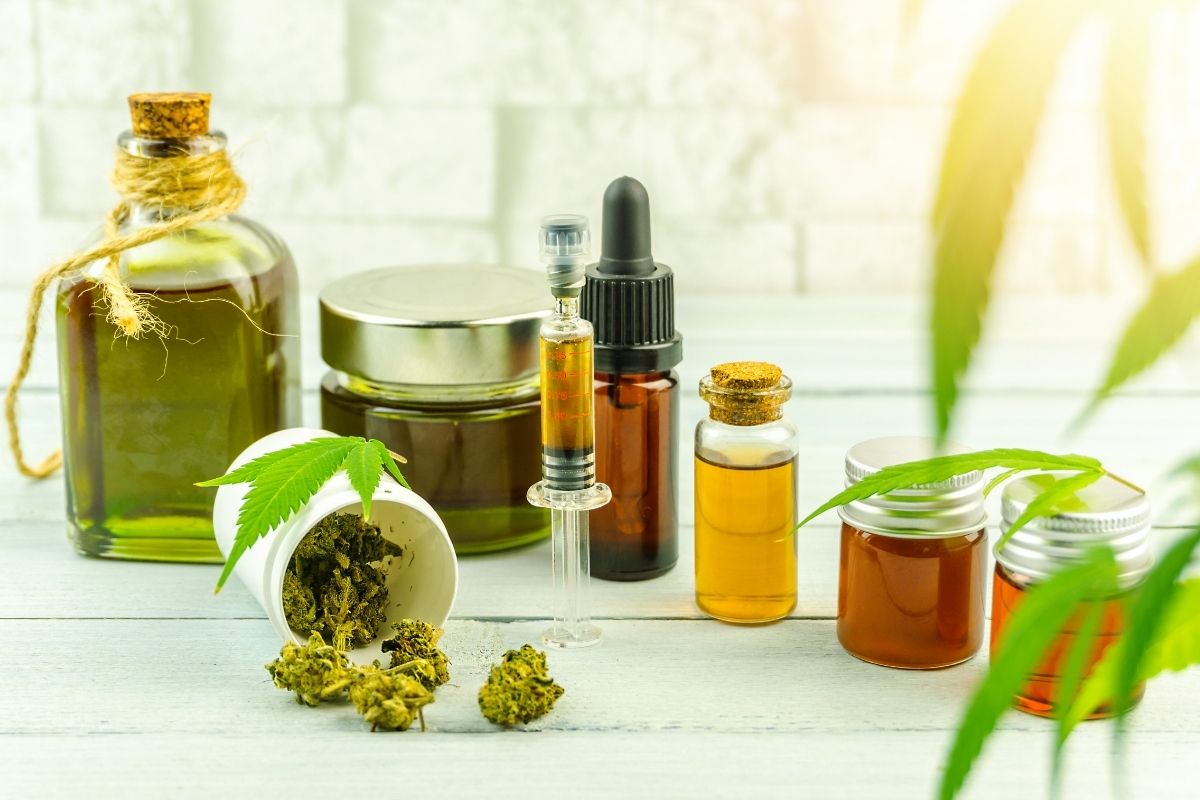 Although CBD has been buzzing around the globe for several years now, a vast majority of the world's population still does not know the difference between CBD and weed's psychoactive sister, THC. CBD is not going to get you high, so if that's what you're looking for, standard strains of marijuana would be the better bet.
CBD works with the body's own endocannabinoid system which means it works synergistically within the body. The human body has a complete endocannabinoid system that helps receive cannabinoids, which are essentially messengers that facilitate reactions in the body and helps attain and maintain homeostasis. This internal system utilizes two receptors: the CB1 and CB2 receptors.
To provide some additional context, CBD is short for Cannabidiol, which is one of the many ingredients in cannabis Sativa (hemp). CBD is known to be a wonder compound when it comes to its natural healing processes. CBD has become wildly popular over the past few years primarily due to its meteoric rise after the passing of the Farm Bill in 2018.
With that said, here is a list of a few ailments that CBD is said to help with.
Inflammation
Nausea
Headaches
Insomnia
Epilepsy
Seizures
Pain Relief
Anxiety
Depression
Acne
CBD comes in many forms like CBD oil, topicals, edibles and more. The CBD industry is one of the fastest growing consumer markets and CBD companies are sprouting up every single day.
How will CBD Make me feel?
A question that many people have in the back of their minds is, "What does CBD feel like?". Those who have tried marijuana in the past have a certain thought in their mind that the experience will be similar, however, that is not the case when the psychoactive compound THC (Tetrahydrocannabinol) is not present. By law in most countries, the THC content of CBD products being sold over the counter must not exceed 0.3%. You'd have to consume a "boatload" of CBD in theory, to get any sort of psychoactive effect worth noting.
One of the reported effects by some CBD consumers is that it can have a very calming/soothing effect on the mind and help you destress your mental and physical body. CBD is also said to give the user a feeling of overall wellbeing and some have said that it's energizing. These effects vary from individual to individual however, a majority of people who've tried CBD have noted these benefits.
In Conclusion
As you can see, the benefits of CBD are vast and cover of wide range of issues people face daily. It's no wonder why CBD has gotten so much press and news coverage over the past 4-5 years. To really understand how it will make you feel, it's good to try out a few products and take note of the timing of the effects. Each person's endocannabinoid system is different so finding the right dosage will take a little bit of time and patience to dial in.
Cannabis Pairing Dinners at Sonoma Hills Farm [VIDEO]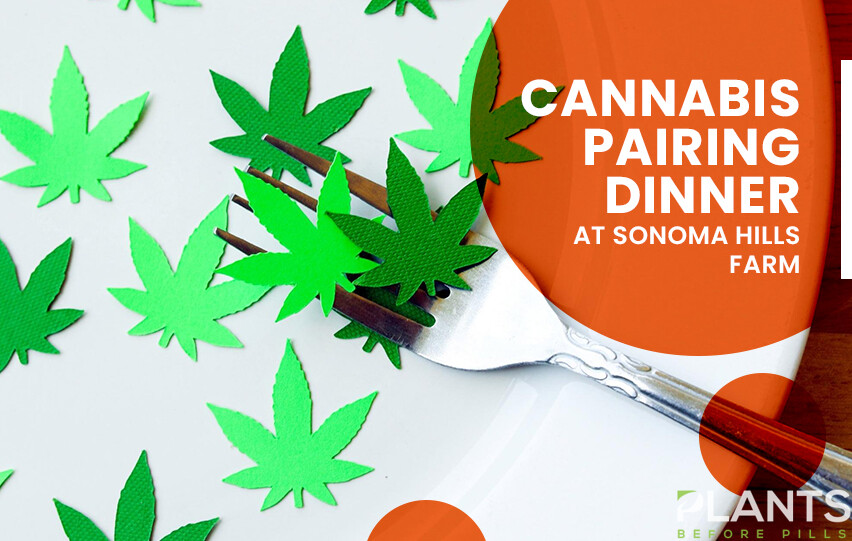 As California works to differentiate its cannabis industry with state certification of cannabis and appellations, Mary Beth Albright travels to Sonoma Hills Farm for a cannabis-and-food pairing dinner.
Things to Consider for Growing Quality Marijuana at Home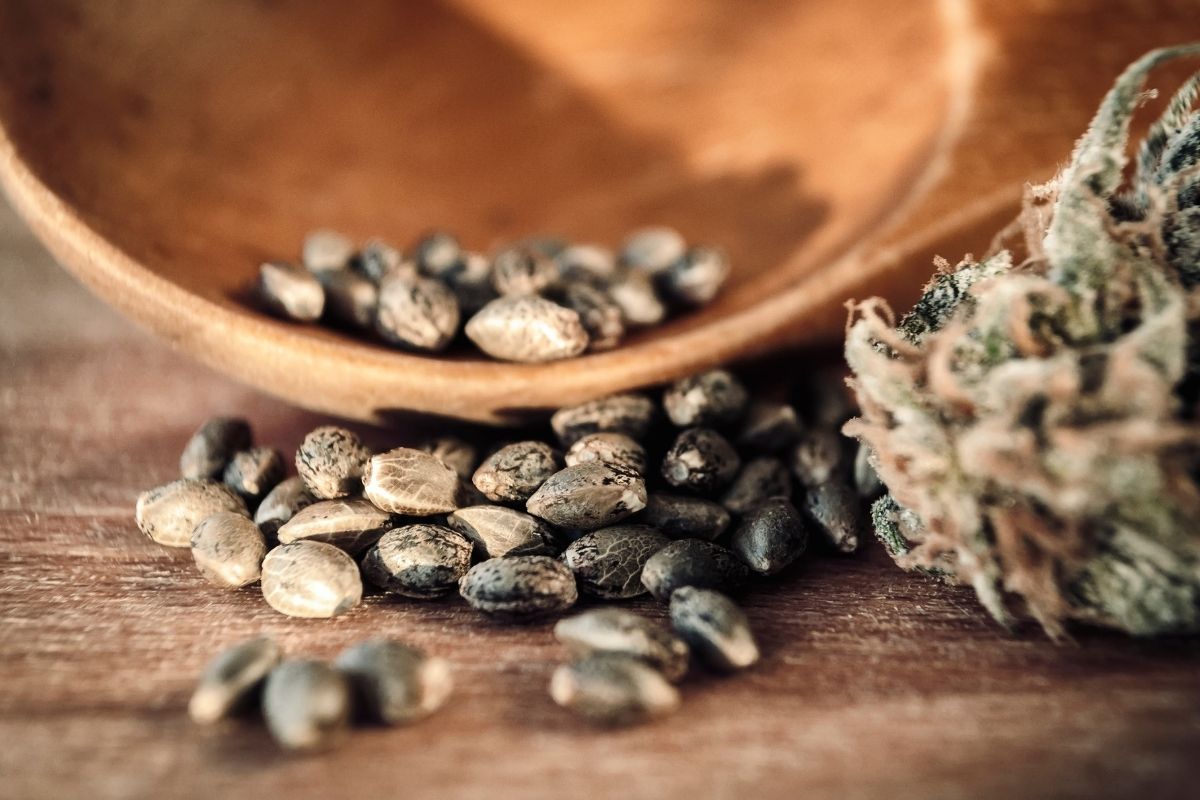 Marijuana is used as a recreational drug for all purposes. People use it as a relaxant or as a way to take their minds off other things. They often use it as a way to keep focus and use it for creative purposes. Whatever your reason for using marijuana might be, growing your marijuana at home is something that has become very popular in the past few years.
What are the benefits of growing marijuana at home?
Many people have been asking themselves this question, and the answer is simple: you get a chance to grow a natural and organic product that you can use safely. Not only that, it's a great initiative for people who prefer to be self-sufficient in many areas of their life. Growing cannabis from home can be challenging; the reward of an incredible grow is totally worth it. It's a great alternative to buying a bunch of marijuana from a dispensary.
Here are some things to consider for growing quality marijuana at home.
1. Choosing the perfect strain for your needs
Growing marijuana from home is an enriching experience. It all starts with selecting the right strain for your planned grow. With the right strain and the right amount of sunlight, you can grow marijuana that's near-perfect. However, picking the right strain is very important. White rhino seeds are a popular option as it has a high yield and if they are feminized, will be guaranteed to produce flowers that you can expect to harvest in 8-10 weeks! If you don't choose the right strain for your situation, you can end up with a plant that doesn't grow well.
2. Choosing the right equipment and tools
As more and more states legalize marijuana, the demand for equipment and tools for growing weed at home increases. If you are thinking about setting up your marijuana-growing operation, there are many things you will need to think about. You will need to consider different kinds of tools to use and the grow equipment you will need. Look at the correct lights and soil conditions for the variety of cannabis you plan to grow.
3. Choosing the correct setup
Ensuring you have the right fans, lighting, temperature gauges, and controls will ensure you have the best tools to succeed, but you will also need to know how to set things up properly to optimize your grow. Ensure your lighting replicates nature and that your soil has all of the nutrients necessary to feed your cannabis plants.
Conclusion
Thanks to technology and the internet, growing marijuana at home is easier than ever. Growing marijuana at home can be a fascinating endeavor. However, it is hard to get into if you don't know what you are doing. The marijuana industry is swiftly growing and as it grows, so does the competition. Making your grow an excellent alternative to purchasing marijuana from a dispensary will require a mindset to go as big as you can as soon as possible.
Have you tried growing cannabis at home before? What were some of the unique challenges that you came across during the grow process? We would love to hear from you on our Twitter page.
Cooking With CBD Oil [VIDEO]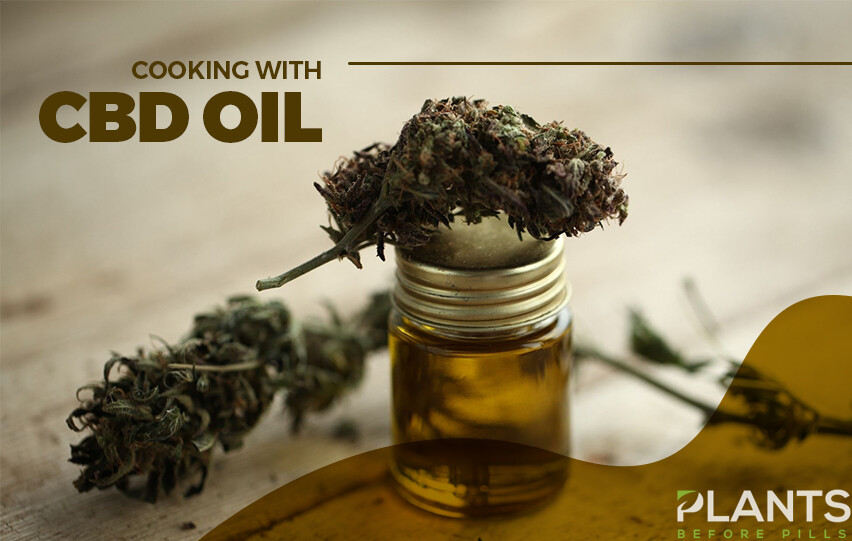 More and more people are exploring ways to infuse CBD oil into their dishes. That's why cooking with CBD people has become such an interesting topic. The question is: how exactly can you cook using CBD oil and what can you cook with it? This video will answer those questions.