What is the "Death Bubba" Hype is All About?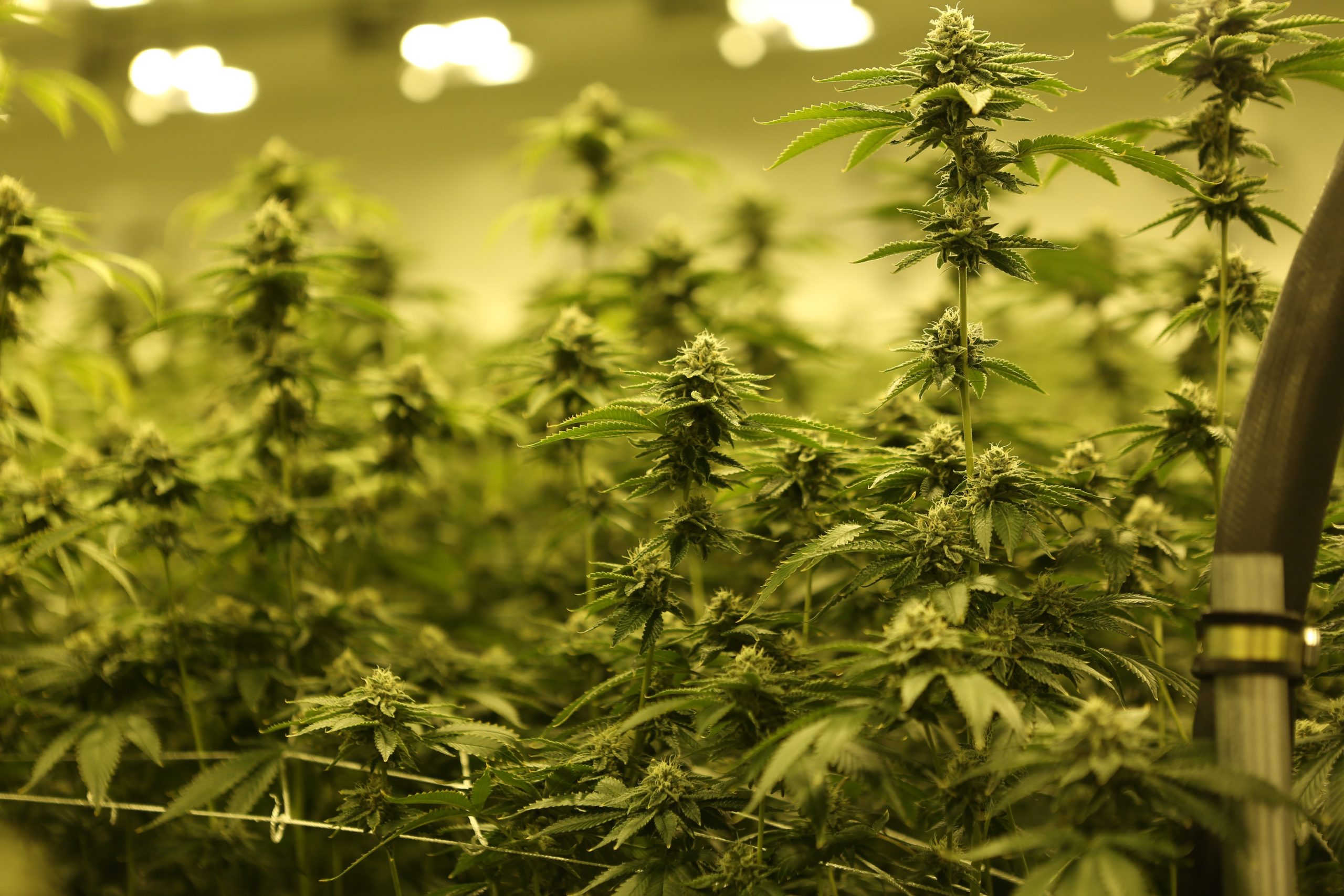 The most potent Death Bubba Strain looks amazing with their colorful buds, as they are flavorful. Also known as "D. Bubba", an Indica dominant strain, which comprises strikingly high THC concentration for its consumers. It is an original BC strain. This strain is actually a combination of Death Star and Bubba Kush.
Produced by Matteo Suleiman of BC's Sea to Sky, this Indica dominant hybrid is just created by a progeny of the most prevalent Bubba Kush and Death Star strains. Directly after smoking, you will be going to feel a high of energy wash over your mind that leaves you elevated and inspired with minor psychoactive experiences. As the high remains, you will be in deep relaxation with a deep reflection that puts you to become reserved in social situations.
Death Bubba's pure mixture of green and purple buds with covered in eye-catching trichomes. Gives a sweet, earthy flavor and fresh, pungent aroma from D. Bubba's terpene profile of caryophyllene, humulene, and myrcene.
Aroma
Due to the thickness of trichomes all over the buds of the Death Bubba, you will also get a strong smell of skunk, lemon, and spice. Most of the parts will let you enjoy its earthy, piney, and musky scent. The herbal scented blend of tangy citrus and biting spice is indicative of a sizzling lemonade margarita on a burning summer's day.
How does it look like?
Death Bubba's name is moderated by its lively and dense flower buds. Fresh harvested, dried, and cured bunch of Death Bubba give a clue of forest green leaves with obvious powder-like trichomes all over. Orange roseate pistils sprout through the leaves; however, tints of purple shade hide underneath the trichomes and large and dense bud assembly.
Special effects of Death Bubba
Before trying Death Bubba first must be aware of the high-THC level and grassing effects of it. Modest to high users can easily manage the minor soothing effects of a small-to-medium dose of Death Bubba. Your stress level also falls to zero with time and your muscles rest to a relaxed state as well as feelings of happiness and relaxation.
Those who suffer from lack of sleep take high doses to aid sleep and mend a person's mood. Death Bubba will not leave you banged out if your dose properly. Few hits of this strain are all you need to feel a spirited lift that ultimately spills off into a slight sleepy feeling. If you are looking for a tough strain with strong effects, Death Bubba is a compact select.
Why Death Bubba?
Because death bubba is the everything, you need for spending pleasureful time. With its high THC level of 17-22%, it is important for everyone enjoying Death Bubba to remember to start low and go slow. The blow of this strain carries you into a deep and quiet sleep that lasts for hours, rest you the form of being unawake able. Death Bubba devours a smell of pine and a taste of spicy lemon with a clue of spicy earthy goodness on the breath out.
Summary
Strain Type
Indica (70%) Sativa (30%)
Terpene Profile
Caryophyllene (0.37%) Myrcene (0.28%) Humulene (0.13%)
THC Level
12 – 27 % | CBD: 1%
Appearance:
Medium-sized buds, vibrant light green leaves with indications of purple and gleaming trichomes.
Aromas & Flavor
Dank, Earthy, Woody, Lemon, Sweet
Effects & Moods
Euphoric, Hungry, Happy, Sleepy, Relaxed
Relieves
Stress, Focus, Depression, Lack of Appetite, Insomnia
Treatment
Headaches, Migraines, Chronic Pain, ADHD
Cross
Death Star x Bubba Kush
If we take look at its origin then Death Bubba's story starts in the Great White North. Vancouver, British Columbia's Sea to Sky produced this amazing hit of a strain. Matteo Suleiman, Sea to Sky's director and cultivator, by crossing the genetics of Death Star and Bubba Kush strains, produced a THC-high and strong take on two strain picks.
The dreamy and hallucinogenic properties are from Bubba Kush, while on the other hand Death Star offers its musky and earthy aroma as well as its sneaking effects. Death Bubba's family won many international and local awards, which is proved that how desirable and effective strain is this.
Conclusion
Death Bubba provides consumer's happiness and relaxation at any time of the day, but if I suggest you then it is best used in the evening. It aids to relax after a hectic day and get some rest friend. Users suffering from chronic fatigue also find it magical help for their condition. Certain users have also mentioned its strong couch-lock feature and uncaring pleasurable euphoria that makes getting things done unbearable. While those who are suffering from pains get that kind of relief that, they feel able to deal with daily responsibilities and other tasks.
Alternatives of Death Bubba
Mimosa: Sweet And Sour
Black Diamond: Best for Deep Relaxation
Snowball: Best Stimulator for Anti-social nugs.
Why Weed Vaporizers are So Popular Today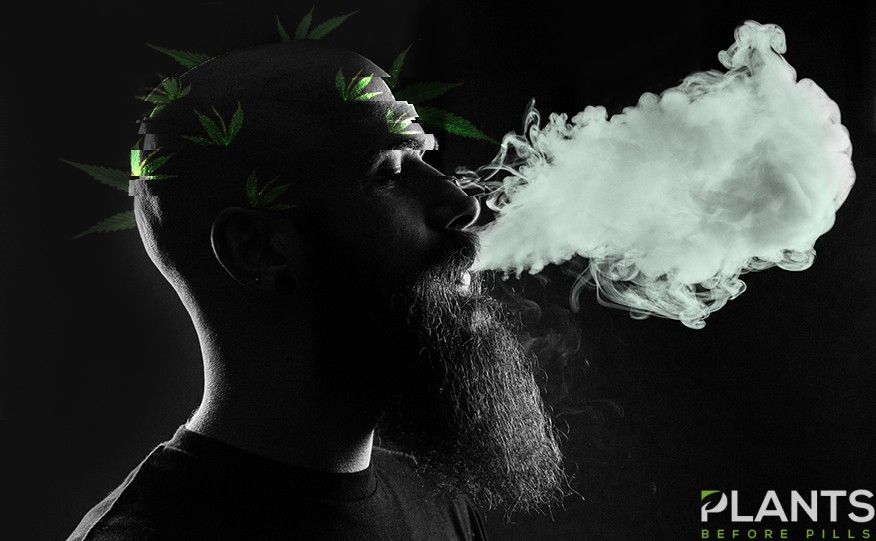 Vaporizers can be the solution to many of your problems regarding smoking. They're not just the solution for people who need to quit smoking cigarettes, but they can also help you stop wasting marijuana. And on top of all that, they're actually quite convenient. Read on if you want to know more about why weed vaporizers are so popular today.
Vaporizers are more discreet.
Unlike smoking, vaporizers don't produce very much smoke or smell. This is because they heat the dry herbs to a temperature that produces vapor rather than combusting them. Another benefit of using weed vaporizers over smoking is fewer things to clean up after using your device! This means you can use your vaporizer in many more places than you could smoke a cigarette—you can even use one on the go, which is very convenient for those who like to have options for consuming their medicine.
They deliver a more controlled dosage.
The other significant advantage of a vaporizer is that it lets you experiment with your dosage. You can find the right amount that works for you without having to smoke an entire joint in one go. This is particularly helpful if you're new to smoking weed or haven't smoked in years since it can take some time to figure out what your body needs.
Because vaporizers give off less heat than traditional pipes and bongs, they also produce fewer carcinogens—so there are fewer toxic chemicals in your body after use. These devices are also much more discreet than pipes or bongs because they don't have any smoke! You can vape anywhere, and nobody will ever know what you're doing (unless you tell them).
Vaporizers have been shown to lower the risks of lung irritation.
Studies have shown that using a vaporizer can help you avoid inhaling harmful chemicals found in smoke. When you light a joint or a bowl of weed, the plant material is burned and produces smoke. The smoke contains carbon monoxide, tar, and other poisonous chemicals harmful to your lungs. In particular, smoking marijuana exposes you to more tar than tobacco because cannabis has higher ammonia levels than cigarettes do. This affects the body's ability to filter out toxins from its airways—including the lungs—resulting in lung irritation and disease over time.
A vaporizer heats dried cannabis leaves at much lower temperatures than burning them would require; this prevents combustion while preserving many of the active ingredients within your herb (and potentially other herbs). You don't need an expensive device for this purpose, though—many people use nothing fancier than an apple or orange peel as a makeshift lid for their weed once it's been ground into fine particles before placing it inside!
The effects can last longer.
The effects of weed vaporizers can last longer than smoking or using edibles, depending on the individual and the strain. For example, if you're using an Indica-dominant strain (that is, one with a higher amount of THC), you may feel more intense effects, and they'll dissipate faster. Alternatively, Sativa-dominant strains have a lower THC level but tend to last longer.
The reason for this is simple: the cannabinoids in your body are absorbed through inhalation more slowly than when eaten or smoked. So even though there are less harsh chemicals being released into your system when vaping vs. smoking or ingesting cannabis products like edibles or tinctures, you will generally feel its effects for more extended periods!
Conclusion
So you see, the weed vaporizer is a very cool and smart invention. It's safe and healthy, which will not harm your health or put you at risk of getting lung cancer as smoking cigarettes does. Also, with the help of this device, you can get all the benefits of marijuana without smelling like weed after using it!
Can CBD Oil Help With Athletic Performance?
You've probably heard of CBD by now. But you might be confused about what it is or how its effects relate to other cannabinoids like THC and CBD. The good news is that we can help clear things up:
CBD, or cannabidiol, is one of the many compounds found in the hemp plant (also called cannabis). Like its cousin THC (tetrahydrocannabinol), it interacts with receptors throughout our body—but unlike THC, CBD does not produce euphoria or make people feel "high" upon consumption. If you're looking for relief from pain and inflammation without getting stoned, then CBD could be worth checking out! In addition to relieving pain and inflammation by interacting with CB1 and CB2 receptors in your endocannabinoid system (ECS), there are other reasons why CBD can help athletes achieve peak performance.
Because inflammation is often associated with pain, using CBD for pain may help to relieve both conditions.
The endocannabinoid system is an integral part of the body's internal communication system. It helps regulate many processes, including appetite, mood, sleep, and pain.
The endocannabinoid system is a collection of cell receptors that respond to compounds called cannabinoids, which are produced by the body itself and some plants like hemp. These receptors can be found throughout your body and work together with other chemicals to influence how cells communicate with each other. The two types of receptors are CB1 and CB2:
CB1 receptors are located in the brain but present in other parts of the nervous system and some organs. They play roles in memory formation, learning ability (particularly short-term), coordination control (movement), motivation/reward sensation (pleasure), and pain perception/management; they've even been linked to regulating genes related to cancerous growths!

CB2 receptors are mainly found on immune cells (white blood cells) within certain parts of your body, like lymph nodes or peripheral nerves. They act as part of your immune response by helping coordinate responses such as inflammation or tissue repair when needed – and help prevent harmful inflammation from occurring when not required.
Aching muscles are common for athletes or other highly active people after a workout or competition.
Aching muscles are common for athletes or other highly active people after a workout or competition. CBD oil can help reduce inflammation and muscle pain. It's also non-addictive and has no side effects—but it's still subject to some regulations.
While CBD oil is not psychoactive, it's still considered a drug by the U.S Drug Enforcement Administration (DEA). So if you have any legal trouble, don't expect your coach to get you out of it by saying you were using medical marijuana on the field. This may lead you to look for CBD oil for sale online. CBD oil isn't for everyone: It can cause nausea, diarrhea, and dry mouth in some users—and sometimes even rapid heartbeat and dizziness for those with low blood pressure.
Cannabidiol oil interacts with your body's endocannabinoid system to reduce inflammation and help you recover from sports-related aches and pains.
Cannabidiol oil interacts with your body's endocannabinoid system to reduce inflammation and help you recover from sports-related aches and pains.
Cannabidiol oil is not the same as marijuana, which contains THC (the psychoactive ingredient), but it does contain CBD, which has been shown to have anti-inflammatory properties. Cannabidiol is non-addictive and doesn't make you drowsy, unlike over-the-counter anti-inflammatory painkillers like ibuprofen or acetaminophen.
What You Should Consider When Buying Cannabis Online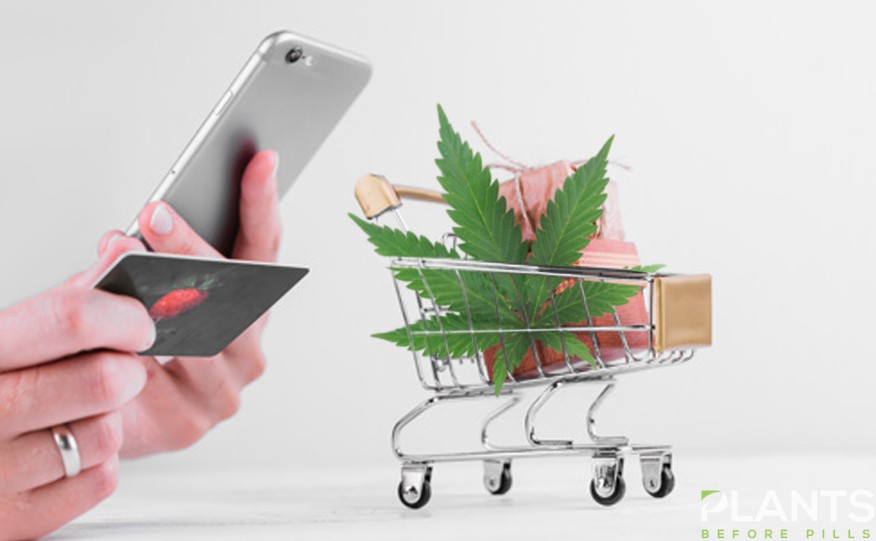 Buying cannabis online is the best way to have it delivered directly to your door. However, if you're shopping for cannabis online for the first time, you'll need to make sure you have a good grasp of the task at hand. There are many things you'll need to consider before making your purchase. This will ensure you get the quality cannabis you deserve at the right price and delivered right to your door. With that being said, let's dive into some of the considerations you should make when buying cannabis online.
Decide what type of cannabis you want.
You should know what you want. Are you looking to buy flower or edibles? Do you want a high THC content, or would you prefer your cannabis to have more CBD in it? Do you have a price range that works for you? What kind of strain do you want to buy, and what experience are you looking for? These are the main questions you should ask yourself if you're going to buy cannabis online.
Do your research
Whether you're purchasing cannabis online in Canada or elsewhere, the most important thing to do when buying weed online is to do your research. Here are some things to keep in mind before handing over your hard-earned money:
Check out the company website: Before making a purchase, always make sure that you check out the website and see what type of products they sell. Some companies only sell one or two types of cannabis products, while others can be more diverse or specialize in specific items.

Find out what type of deals they offer: Depending on where you live, there may be restrictions on how much recreational marijuana you can buy at once. If so, you won't need to purchase large quantities at once anyway; however, for those who choose to buy in bulk or want larger amounts and don't have restrictions, it might be a good idea to buy wholesale. Some companies will offer discounts for bulk orders while others may not. Finding this information ahead of time ensures that you find exactly what you need at a fair price.
Read the reviews
Reviews are one of the best ways to determine the legitimacy and quality of a company. A few red flags to look out for include:
The number and recency of reviews. If there is only a handful of reviews, or they are all old, this may indicate that the company hasn't been around long or has lost its customer base.

The overall quality of the reviews. While some people will inevitably be unhappy with their cannabis purchases, if every review discusses bad products and/or poor experiences with customer service, you might want to steer clear.

Look for indications that reviews may be fake: poor grammar, too many exclamation marks (!!!), overuse of superlatives (best ever!), etc.
Set your budget and stick to it
It's important to remember everyone has different needs, so setting a budget that works for you and your lifestyle is important. If you're buying cannabis to treat a medical condition, make sure you look into how much it will cost to treat yourself compared with how much your health insurance may cover. If you're looking for recreational cannabis, be honest with yourself about how often you'll use it and what kinds of strains and products you like.
Many websites offer discounts for first-time buyers or regular promotions and coupon codes. You can also check out the company's return policy. Some companies may offer free returns via mail or in-store exchanges for customers who don't like their products or received the wrong ones.
Buying weed online can be super convenient with the correct information.
While you may be excited to purchase your first strain of cannabis online, you can consider a few things before leaping.
Know your limits: It's easy to get swept up in all the cool-sounding names and descriptions of different strains. You see terms like "Cotton Candy" or "Sour Diesel" and think, "Wow! This sounds like something I have to try!" But no matter how awesome something sounds, it's imperative that you stick to your limits. Make sure that you're well educated on what you're buying so that you don't end up taking more than you want to—or, worse yet, too much for someone new to it. This is especially important if this is your first time using cannabis products.

What do people say about the products?: Because legalization is relatively new for many states, it can be hard to know exactly where each product is coming from and what kind of quality standards are being held by the manufacturers/growers. It can also be difficult (if not impossible) for manufacturers/growers who adhere strictly to high-quality control standards and test their products against contaminants (such as mold or pesticides). However, reputable companies out there make their clients' safety a priority while still producing quality products at a reasonable price point. Look into what people say about different brands before making any purchases so that you can rest assured knowing that
Conclusion
We hope you enjoyed our article about what you should consider when buying cannabis online. We wanted to provide this article to our readers so that they can make an informed decision about the products they buy. If you have any questions about cannabis or our products on our site, please don't hesitate to contact us. We're always happy to help!.