What to Consider When Buying CBD Online in the UK and Europe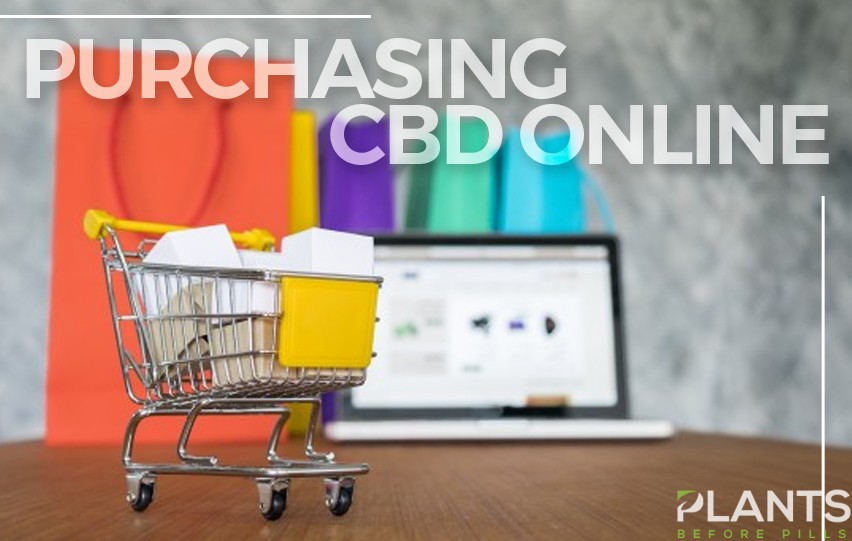 A lot of people are asking themselves, "Is it safe to buy CBD online?" The answer is yes, as long as you do your research and know what to look for in the product you want. Some great companies in the UK and Europe sell high-quality CBD products at reasonable prices online. The internet has made it easier than ever to shop for CBD, but you should know some general rules when shopping online. There are a lot of scams out there, so please be cautious. It's essential to do your research before purchasing CBD products and always make sure the company is credible with lab results to verify the safety and efficacy of their products.
What is CBD?
Hemp plants are not psychoactive, but they contain many compounds of potential medical and therapeutic value. One such compound is cannabidiol (CBD), which has been shown to have some potentially beneficial effects in animal studies and human research. However, more research about the potential benefits needs to be done before making any claims as safe or effective for medical treatment.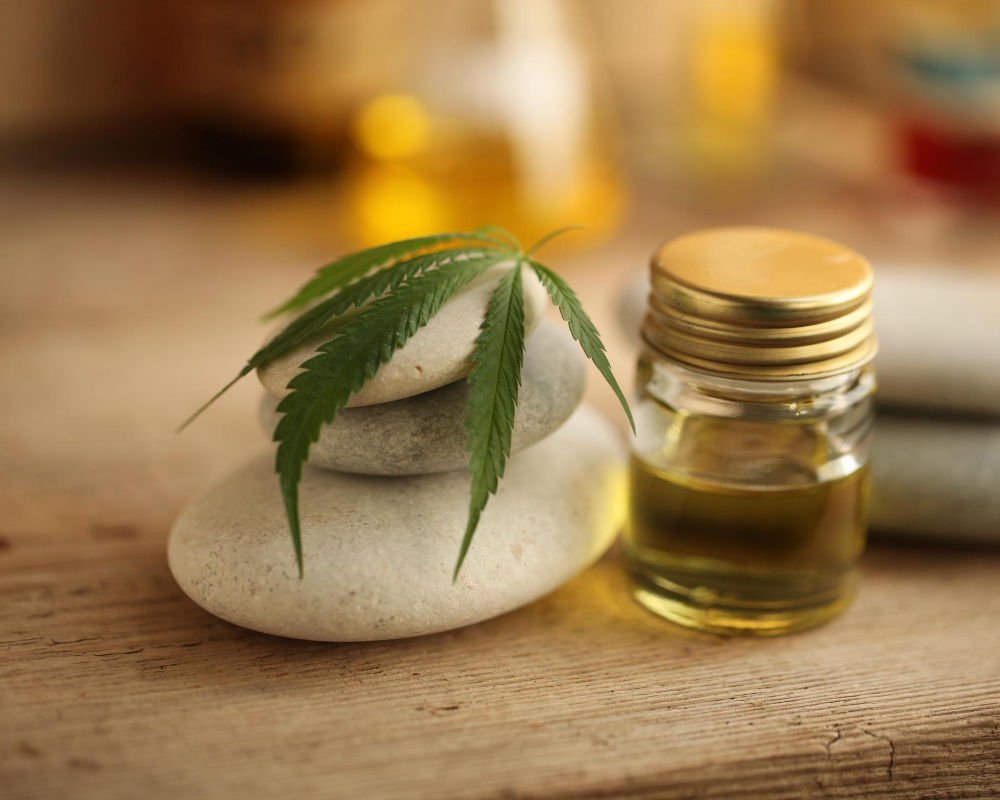 The Benefits of CBD
What are the benefits of CBD? For starters, it can help with chronic pain. There is a lot of research to back up these claims, and studies have shown that CBD oil can be as effective as opiates in reducing pain. It also helps with anxiety and depression, which makes sense considering how our endocannabinoid system regulates moods, sleep cycles, appetite, and so much more! Finally, many other health benefits attributed to CBD include skincare (from acne prevention to moisturizing), anti-inflammatory properties for arthritis or joint pain relief, relieving digestive issues like IBS or Crohn's Disease. The best part about this is that you have control over dosages – meaning more comfort without all the side effects from prescription medications.
Where to Buy CBD Online in the UK and Europe
Are you looking to buy CBD oil online but have no idea where? We are here to help. We will cover the best places to purchase high-quality CBD oil in the UK and Europe.
The first step is knowing what kind of product you are looking for: do you want full spectrum or isolate only? Do you need it in liquid form or capsules? What about dosage size? All these factors will determine which supplier is suitable for your needs.
If you don't know where to start or what questions to ask, here's a list of helpful tips on how to buy CBD oil online:
Find a company with lab reports and third-party test results available for viewing, but be sure to read the information provided by these companies and try looking them up on Google and other review sites.
Read customer reviews about their experience with the products they purchased from the company.
Avoid brands with negative reviews online or do not have lab testing from an accredited 3rd party research laboratory.
Conclusion
When you're in the market for CBD, it's essential to know that there are many different types of products available. There isn't a one-size-fits-all solution for this product because everyone has their own unique needs and preferences. With so many options out there today, we recommend doing some general research online or consulting with experts before making your purchase. We want to help make sure that you find what works best for your lifestyle and budget!
Popular Skin Brands that Released CBD Skincare Products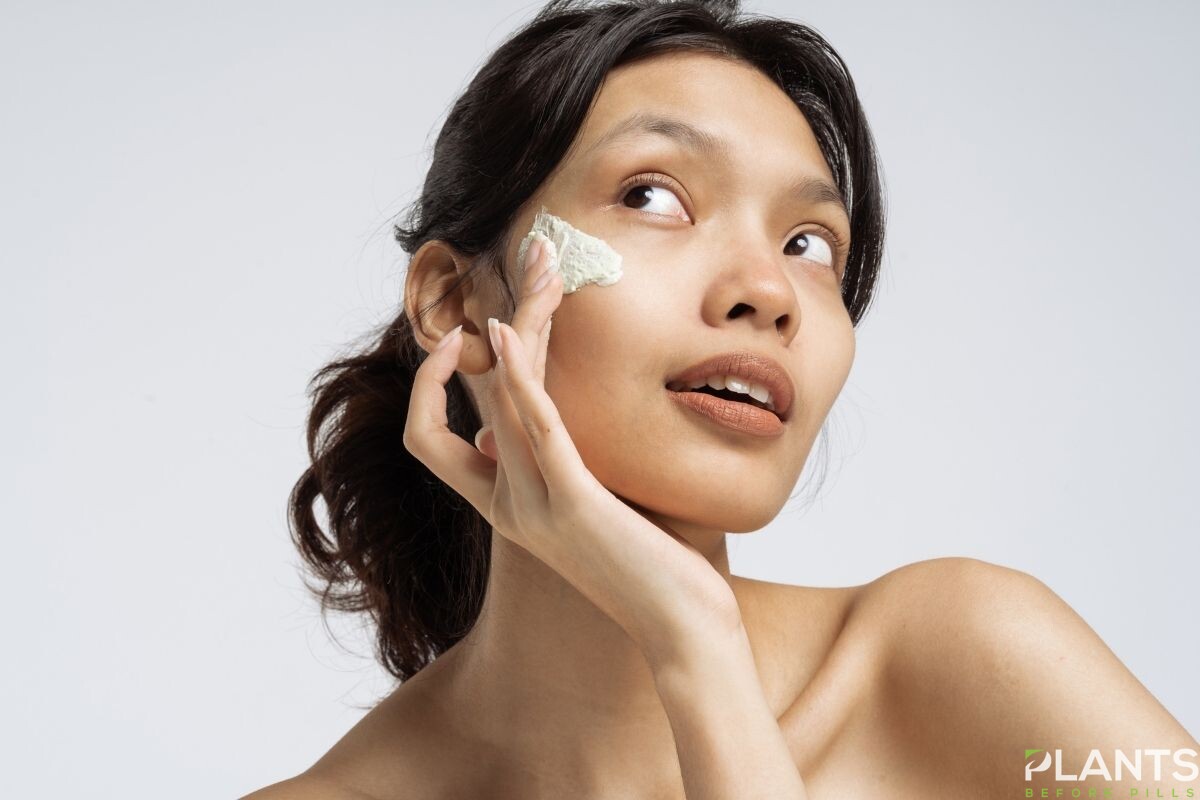 Skincare brands are catching on to this trend. Some of the most popular companies have developed and released their very own CBD skincare products. Check them out below.
Many have now realized the importance of taking care of their skin. Having a daily skincare routine not only helps keep you young-looking and fresh but can also help reduce the chances of developing skin cancer with the right products and practices.
The skincare industry boomed in popularity for this reason. Today, you can find different types of skin products to help you nourish and protect your skin, released by known brands. Combined with the tremendous recognition received by cannabidiol (CBD), skincare products are now as good as it gets.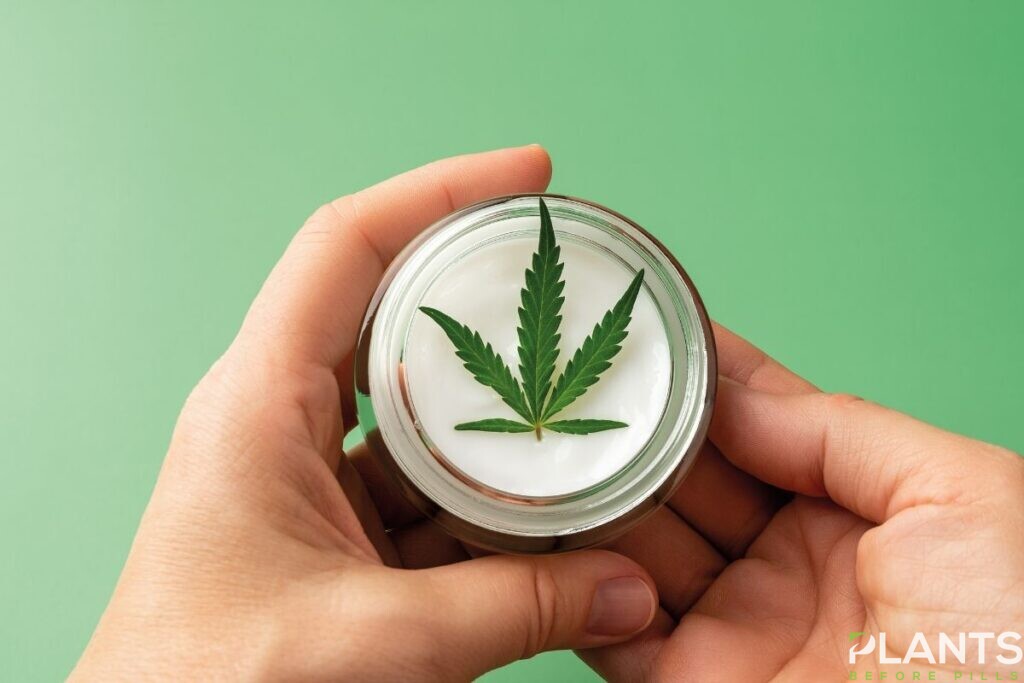 The Body Shop
This cosmetic brand from Brighton, England emerged with sustainability in mind. One of its main focuses is to use all-natural ingredients as much as possible. It also uses ingredients of natural origin in many of its products. Because of this, you will find that their goods are made from sustainably sourced materials and components.
What better way to uphold this principle than by using one of the most beneficial plants of all time? CBD from cannabis plants has made its way into The Body Shop products. You can get the brand's CBD Restoring Facial Oil to hydrate and de-stress your skin, which is infused with hemp seed oil and natural CBD.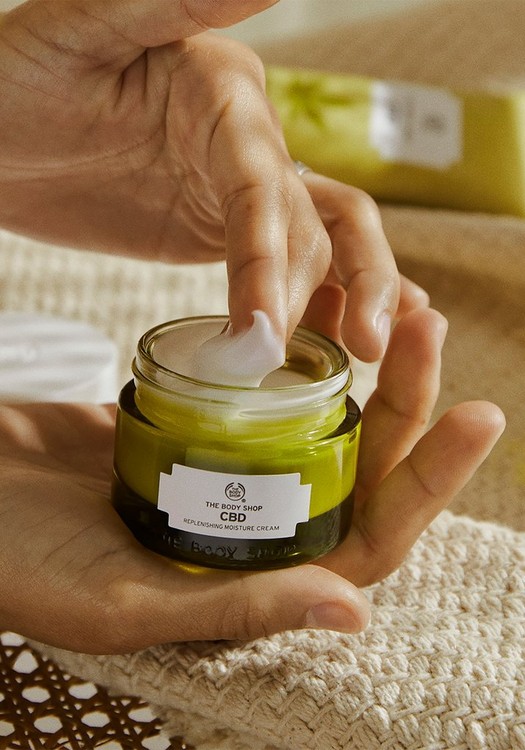 You can also get your hands on the bran's CBD Replenishing Moisture Cream and CBD Soothing Oil-Balm Cleansing Mask, both designed to help clear, soothe, and rehydrate your skin. You can get these items as a gift set for a complete The Body Shop CBD experience.
Herbivore
If you are looking for a brand dedicated to giving consumers high-quality CBD products, your best bet is Herbivore. This company brings effective, natural, and safe CBD skincare products, complete with testing. The best part is it does not use animals for testing, making it a more endearing option.
All of its ingredients are natural, sustainable, and organic, making it a great option for vegans and eco-advocates. What it does not use are synthetic ingredients, SLS, parabens, and other components known to be harmful.
The company's quest for a natural CBD product results in the release of Emerald CBD + Adaptogens Deep Moisture Glow Oil and Emerald 50 mg CBD Cleansing Soap Bar. Using the oil can help you achieve glowing and hydrated skin thanks to its CBD content. It also has hemp seed oil, ashwagandha, shiitake mushroom, olive-derived squalene, and other natural ingredients.
Meanwhile, the soap bar is a good choice for people who want to address redness and dryness from head to toe.
Happy Dance
Actress Kristen Bell recently launched her new CBD skincare line in partnership with Lord Jones called Happy Dance. This new CBD brand is focused on giving consumers relaxing options while also giving them the chance to give this cannabinoid a try.
Happy Dance was inspired by bell's own experience with the cannabinoid. What sets this brand apart is it donates 1% of all its sales profits to an advocacy organization called A New Way of Life Reentry Project.
Its line consists of products like face moisturizer, body butter, hand cream, coconut melt, and bath bombs. Each product contains optimal amounts of CBD and other harmless ingredients with any of the worrisome components.
Its bath bombs are designed to help consumers reap the benefits of CBD in every nook and cranny of their bodies. They come in two varieties: the new Peppermint Blossom CBD Bath Bomb and the CBD Bath Bomb. You can also get both as a set.
Spyder and CBD Universe
Those who are into snow sports and outdoor physical activity should take a look at what Spyder has to offer in collaboration with CBD Universe. The skiing and snow apparel brand worked with the cannabis product company to provide its customers with CBD-infused sunscreen, body lotion, muscle balm, face cream, and lip balm.
All products are designed to help active individuals, especially during winter, keep their skin healthy and safe while doing the activities they love. Plus, Spyder CBD products are all handy and come in travel sizes, so you can easily bring them to your out-of-town trips.
These are all made possible by CBD Universe, which focuses on using cannabinoid extracts to harness the benefits offered by cannabis. Aside from CBD products, it also deals with CBG, CBN, CBC, and other chemical compounds found in the cannabis plant.
The Takeaway
Skincare brands and hopping on the CBD train for good reason. With this development, you can better incorporate CBD into your daily routine, from your morning regimen to your nighttime ritual. With these popular brands, you can have effective CBD products from trusted companies you might already be familiar with.
CBD Oil Recipes that are Perfect for Valentine's Day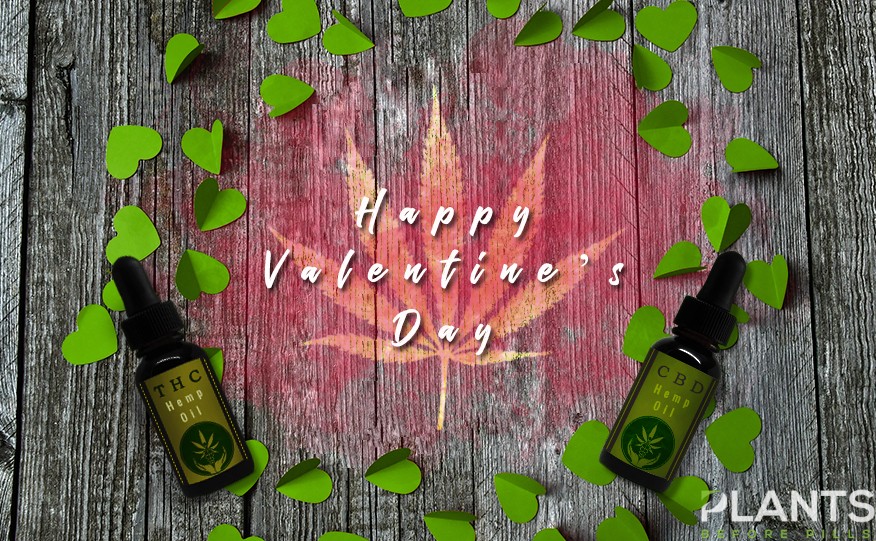 Every couple knows how stressful Valentine's Day can be for getting restaurant reservations. If you're lucky to get in, chances are service will be slower than usual because they pack the places. It's the absolute worst day to come out with thousands of couples hoping to get a decent meal. Why get through this when you can make a delicious meal at home? With the secret ingredient, CBD oil, your night will be more relaxing and romantic
We can mix CBD oil in almost any food, from salty, and savory to sweet because it can blend well to the taste of other ingredients. In turn, you cannot tell the difference, but you can absorb and benefit from the goodness of CBD.
Here are five CBD oil recipes that are perfect for Valentine's Day:
Canna Potato Stuffed with Bacon
For the appetizer, you can serve this sumptuous meal packed with cheese, bacon, and your choice of protein. It's easy to make, so nothing can go wrong as long as you use fresh ingredients. 
Here's what you'll be needing:
2 large potatoes, baked
2 drops of CBD oil
2 strips of bacon
1/2 cup cheddar cheese
Salt and pepper to taste
1 bunch of scallions
Directions:
1. Cut the potatoes in half horizontally. Make sure to wash first to remove dirt and particles.
2. Gently scoop out the filling with a spoon and mash with the CBD oil.
3. Cook the bacon to crisp and drain on a paper towel.
4. In the same skillet, add the scallions and cook for 2 to 3 minutes until tender.
5. Top the potato with the bacon and scallions then sprinkle with a generous amount of cheddar cheese.
6. Bake until cheese is melted and serve with sour crème dip. 
Note: Purchase your CBD oil from a registered dispensary to get proper dosing. The budtender can fill you in with the information you need regarding the oils. 
Canna Mushroom Soup
Soups are an integral part of a 5-course meal as it activates the digestive tract and helps people cut high-calorie food. It's nourishing, warm and appetizing, so it's perfect for a date night. If you're not confident about your culinary skills, you can always perform a taste test before Valentine's day to practice your skills and correct little mistakes.
Ingredients:
30g Shitake mushrooms
2 cups vegetable broth
½ cup onion, chopped
1 clove garlic, minced
1 drop of CBD oil
Salt and pepper to taste
½ tablespoon of flour (optional)
2 cups heavy cream
Directions:
1. Sauté garlic, onion in a pan and add CBD oil. Make sure heat is low.
2. Add mushrooms and cook until tender.
3. Add the vegetable broth and mix carefully. Gradually add the heavy cream then bring to a boil.
4. To thicken the soup, you can add the ½ tablespoons of flour.
5. Sprinkle with salt and pepper. Add more if needed.
6. Serve warm.  
Pueblo Green Chicken Chili with CBD
The main star of the meal is this spicy yet incredibly flavorful chicken that's easy to make. If you want to make it more special, you can replace the chicken with turkey or sausage. But in this recipe, we will be using chicken.
Here are the ingredients:
Half chicken
4 cups Kale
5oz chopped green chili
1 clove garlic
1 cup diced onion
1 tablespoon Cayenne pepper
Salt and pepper to taste
3 cups chicken stock
1 drop of CBD oil
Directions:
1. Sauté garlic and onion for added aroma and flavor. Set aside.
2. In a large stockpot, add all the ingredients.
3. Marinate the chicken with the mixture. Make sure you completely cover the chicken.
4. Roast or bake chicken for about 25 to 30 minutes.
5. Let cool then serve warm.
Tomato Basil Pasta
The best partner for the roast chicken is pasta. This recipe will complement the taste and flavor of the chili chicken. It only requires basic ingredients to make. 
Here are the things you will need:
3 cherry tomatoes
1 clove of garlic
½ teaspoon chili flakes
Basil
Parsley
Dill
3 cups of water
2 sweet shallots, sliced thinly
1 drop of CBD oil
Pasta
Directions:
1. In a small bowl, pour the 3 cups of water then add salt, pepper, dill, and paste. Let cook until pasta is tender and ready. Set aside.
2. Chop onion, basil, garlic, and chopped cherry tomatoes.
3. Add a drop of CBD oil and the shallots.
4. Mix pasta with the mixture and add salt or pepper to taste.
5. Serve warm. 
CBD Infused Chocolate Mousse
End the meal with the sweetness of the chocolate mousse with a hint of CBD oil. The pungent aroma and taste will complement the chocolate which will make you drool with its sweetness.
Ingredients:
Dark chocolate or any chocolate bar of your choice
1 drop of CBD oil
1 tablespoon of coffee (any kind)
½ cup of sugar
1 tablespoon of vanilla extract
5 large eggs, separate white from the yolk
1 and ½ cups heavy cream
Chocolate shavings for garnish
Directions:
1. In a double boiler, add chocolate, CBD oil, sugar, coffee, and vanilla extract. Melt slowly until smooth. Remove from the heat and set aside. 
2. In a separate bowl, add egg whites and mix.
3. In another bowl, whisk the cream until it has the consistency of whipped cream.
4. Using a spatula, mix the yolks into the chocolate mixture. Do this slowly.
5. Gently add the egg whites into the mixture.
6. Now add the whipped cream until no streaks in the mousse. Set aside an ample amount of whipped cream for garnish.
7. Pour the chocolate mixture in a large glass bowl, cover with plastic wrap and chill for 4 hours before serving. 
8. Add chocolate shavings and whipped cream. 
Try these recipes this coming Valentine's Day to make the celebration even better at home. No need to go and be stressed out over traffic jams on the road. Stay at your place, relax and indulge in these meals packed with healthy ingredients like CBD oil.
New study shows CBD may protect against COVID-19 [VIDEO]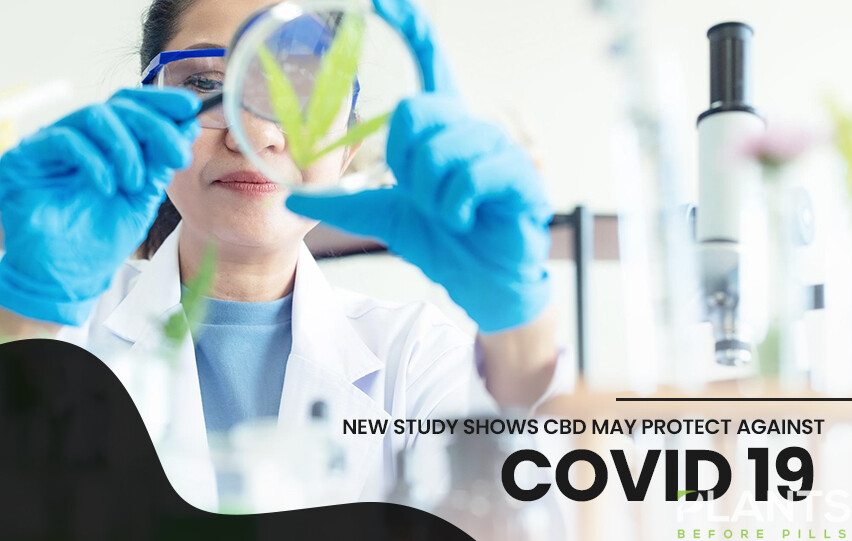 As variants of Covid-19 continue to emerge, some Canadian researchers are exploring how synthetic cannabidiol (CBD) may help prepare cells against SARS-CoV-2.