When You Use CBD Every Day, This Is What Happens To Your Body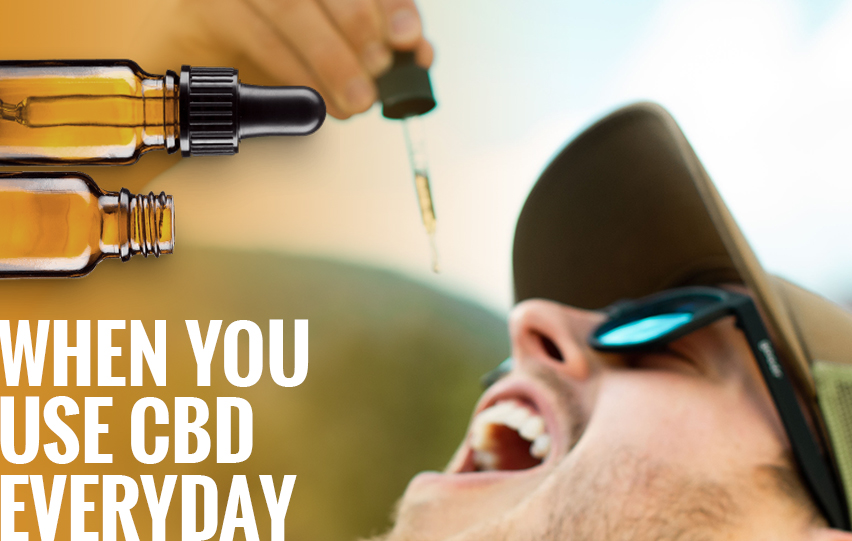 Although it's definitely not a cure-for-all, CBD oil definitely has certain health benefits, especially when used regularly. Watch to know what happens when you take CBD every day.
5 Products Available At Cannabis Dispensaries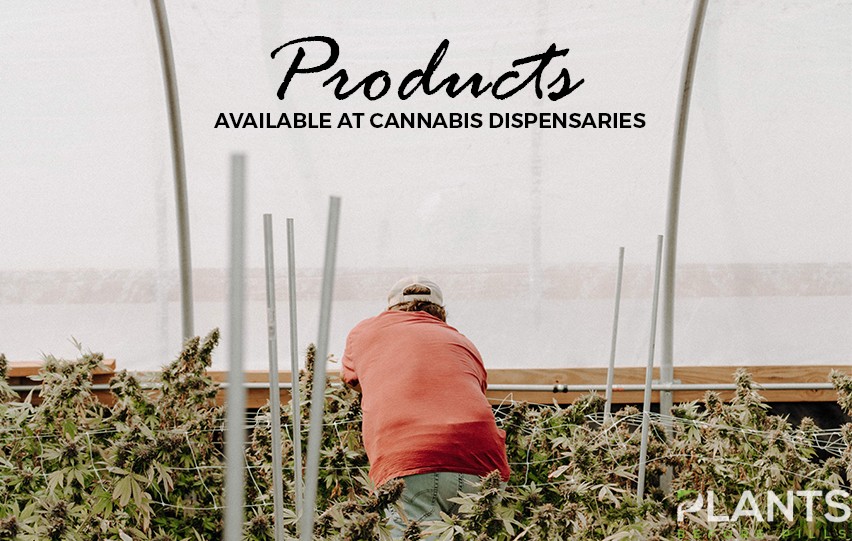 Many people have long enjoyed the variety of health benefits of cannabis. The substance is the base of numerous products sold in venues for legal purchase known as marijuana dispensaries. Read on for a brief overview of cannabis, its purported benefits and the items that one might find available for sale inside such destinations.
Cannabis Overview
Cannabis is a commonly grown plant. Various components of this herb, such as its seed oil and dried leaves, are employed for a wide variety of therapeutic and medicinal purposes.
Systemic Impact
The chemicals in cannabinoids, which are products composed of cannabis, project a soothing effect over the brain's neurotransmitters. Neurotransmitters submit messages throughout, which help nerve cells throughout the body perform various important functions. These components, also known as brain cells, impact critical, everyday actions, like cognitive functions, coordination, movement, thought and sensory perception.
Some people use cannabis-based substances, such as marijuana, for recreational purposes. When employed for such uses, the drug can exert an ultra-soothing influence over the brain and induce a feeling of tremendous calm and could potentially diminish one's cognitive functions, like memory and concentration, in addition to their reflexes and reaction times.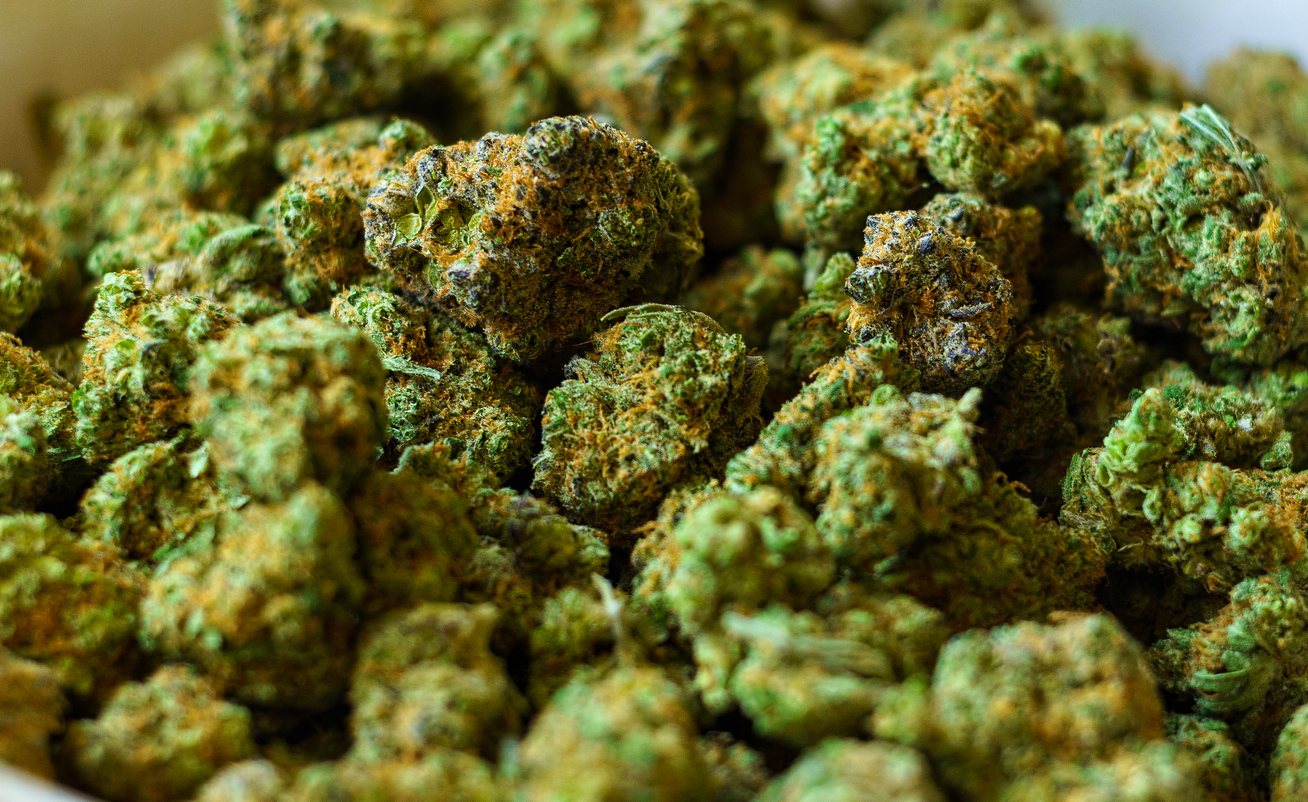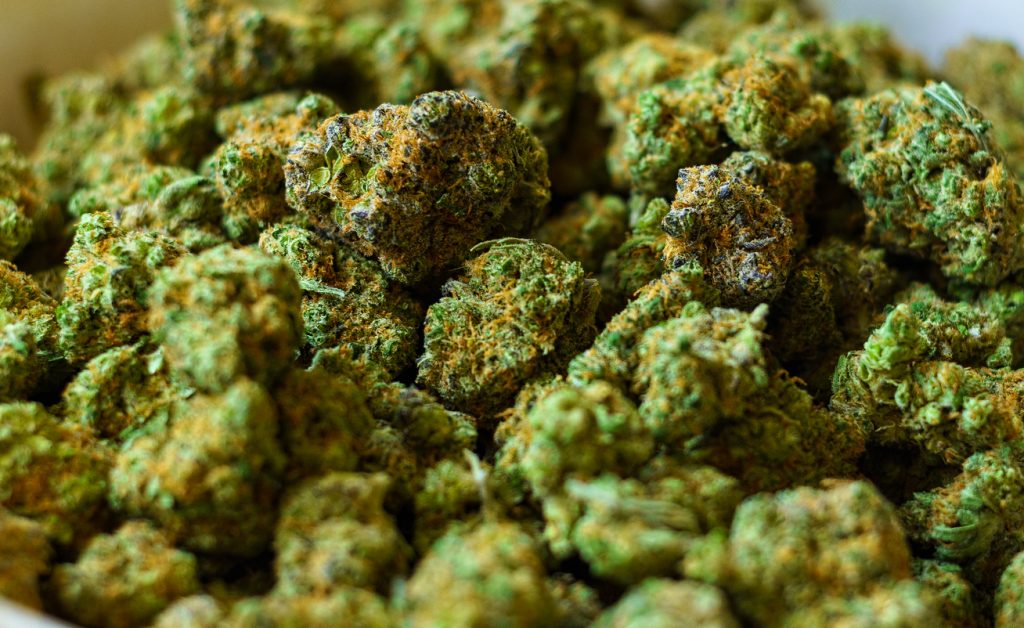 Marijuana has, however, found an important place in modern medicine. For those who smoke the chemical, they often experience potentially positive occurrences, including decreased levels of pain and an improved appetite. These attributes possess the capacity to benefit subjects stricken with major illnesses, such as cancer and other life-threatening maladies. As well, medical professionals prescribe them in medicinal dosages to those dealing with such ailments.
That said, when ingested for remedial endeavours, most cannabis-laden products do not impact the mind but lessen a host of systemic problems capable of eliciting numerous untoward and potentially life-altering symptoms.
Ingestion Methods
There are several ways for an individual to ingest cannabis into their system. Most people are familiar with the most common internal route, which is smoking. Those who use marijuana inhale lit cigarettes composed of the substance or inhale vapours created from the substance's smoke.
However, cannabis-based products enter the body through different avenues. Many items containing cannabidiol, often abbreviated as CBD, come in topical form. These materials come in the form of oils, ointments and lotions, which receive application to the skin. On other occasions, cannabidiol can be ingested in various foods and beverages or taken as a supplement presented in capsule form.
Therapeutic Uses Of Products Containing Cannabis
Scientific studies have concluded that cannabis-laden products do not merely help seriously or terminally ill subjects. Items like CBD oil might provide relief for individuals coping with less severe but potentially life-changing issues, including:
Pain
CBD has proven effective in treating the discomfort associated with chronic conditions, like multiple sclerosis and rheumatoid arthritis. Such subjects witnessed improvement in performing simple activities, such as walking and executing other pertinent movements without significant pain.
Sleep Quality
Individuals experiencing sleep challenges or even full-blown insomnia have noticed some improvement after using CBD products. Regardless of the precipitating factor, many users have gotten more vital sleep as a result.
Skin Maladies
CBD has proven effective in easing the physical manifestations associated with the common skin ailment known as acne. Researchers have been unable to draw an exact correlation between cannabis and the ailment. However, said scientific professionals opine that these fruitful results may be attributable to the drug's inflammation-fighting properties, in addition to its ability to suppress excessive systemic production of an oily skin secretion called sebum.
Cardiovascular System
Studies conducted have shown that individuals who use CBD products may witness a reduction in blood pressure. High blood pressure is often a major culprit in potentially life-threatening problems, like heart attacks, strokes and peripheral vascular disease.
Various Mental Disorders
The soothing effects of cannabis-comprised items may precipitate improvement in individuals diagnosed with mental disorders, such as anxiety and depression. CBD products have gained notice as potential therapeutic options for these issues because said products are thought not to elicit the side effects that other drugs commonly employed to treat such ailments do.
Substance Abuse Treatment
People employ cannabis as a drug addiction treatment. Researchers have found that CBD may modify brain circuits related to drug dependency and has returned favourable results in aiding those with addictions to narcotic substances, like heroin.
Five Products Available At A Cannabis Dispensary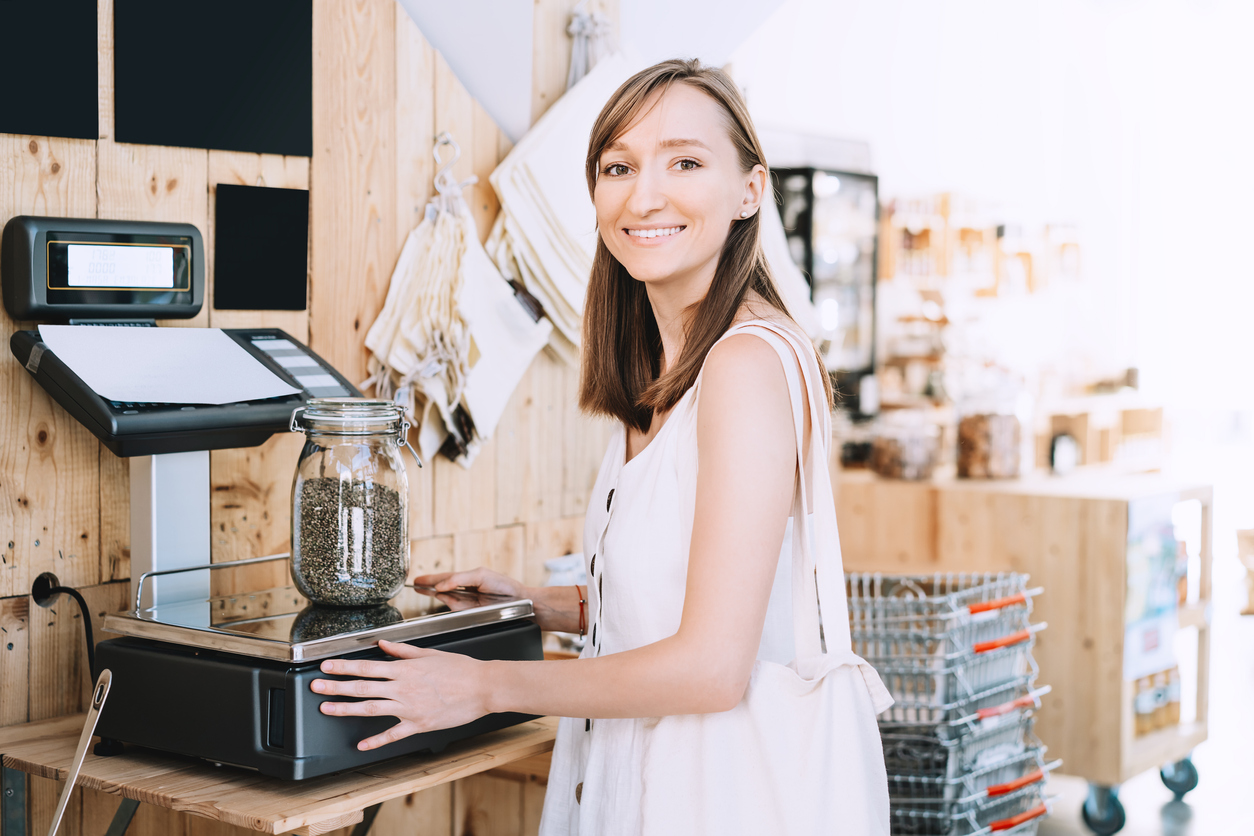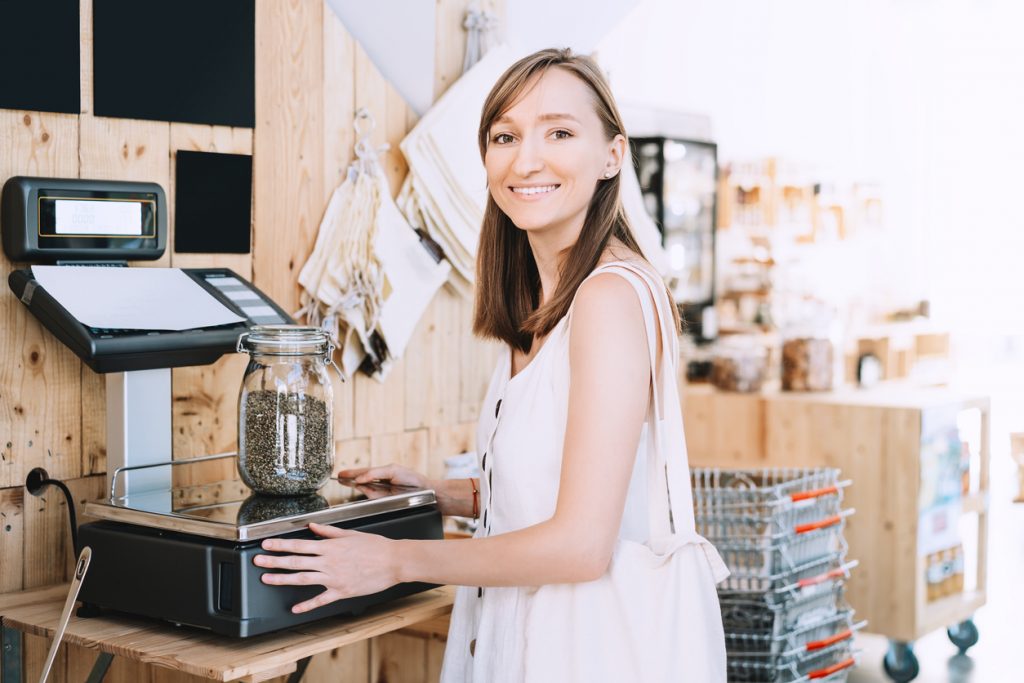 Topical Products
CBD oil is amongst the most popular products a marijuana dispensary sells. These products often come in different types and aromas. Industry insiders opine that the effects are not as strong as other cannabis products. However, these items are still potent enough to provide suitable relief for health issues, such as skin problems, pain and headaches.
Edible Items
Foods can have cannabis infusions added. Experts suggest the oral route is the most effective mode of administration for those using said materials for medicinal purposes. Products commonly containing cannabis concentrations include foods, like chocolate and beverages, such as coffee and tea.
Pills
Capsules are favoured by many because such modes of administration enable users to monitor the amounts they are ingesting carefully. Though somewhat more expensive than edible products, pills are easy to take and do not possess the distinctive cannabis taste that some might find disagreeable.
Vaporizers
Usually, vaporizers appear like pens that allow those who prefer smoking cannabis to ingest the substance in as healthy and effective a way possible. Vaping pens have cartridges that process water into vapour. When one vapes, they are not forced to hold the smoke in their mouth. Such practices are far more gentle on the user's lungs.
Sprays
These products typically come in bottles equipped with eyedropper-like objects. Usually, users remove the dispenser from the bottle and drop a small percentage of liquid under their tongue. Industry insiders suggest that this method is popular because cannabis effects commence with greater expediency than other methods.
What To Look For In A Marijuana Dispensary
Not all such facilities are created equal. Prospective customers are encouraged to conduct business with establishments demonstrating responsibility. Reputable distributors understand that cannabis is a drug and will not sell to individuals indiscriminately. In many cases, proprietors of such establishments will want to know the potential purchaser's purpose for using the substance.
Top 5 Cannabis Beverages to Try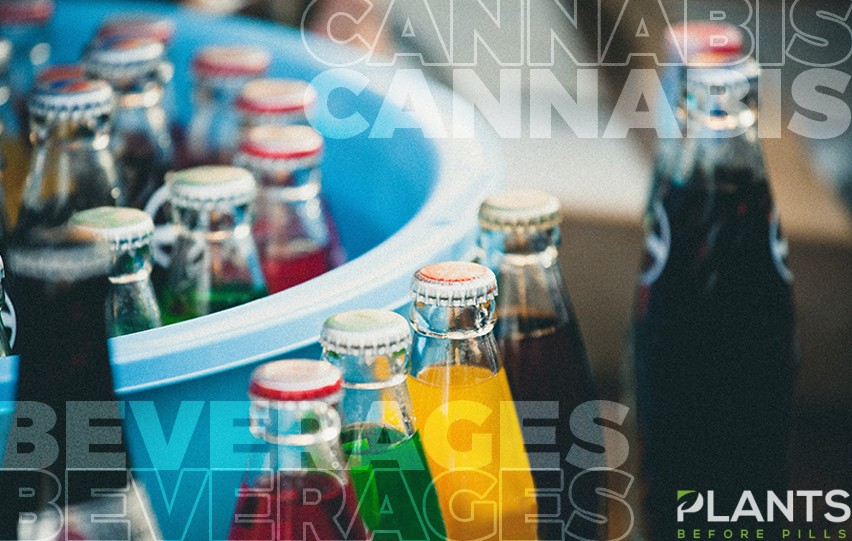 Cannabidiol, the cousin of Tetrahydrocannabinol, is a marijuana compound that has no psychoactive effects. Since its fame, anything with CBD is selling like hotcakes—edibles, topicals, supplements, and even beverages.
The effects of CBD make way for its popularity, and that includes the production of endocannabinoids, which help reduce anxiety, pain, and inflammation. More and more people consume cannabis to reap the benefits linked to this active compound.
Cannabidiol beverages are entering the market, providing an easy way to consume CBD. The hype will stay for long, now that this drink is becoming trendy. Here are the 5 best cannabis beverages that you should try.
1. Enjoy, It's Legal
Looking for a carbonated beverage with a twist? Enjoy, It's Legal is a brand of cannabis-infused cold and sparkling tonics that have 20 milligrams of THC for a nice buzz. The drink comes with five flavors with unique experiences. 
Those who are only interested in CBD variety can go for the cranberry flavor. Other flavors like rainier cherry, pomegranate, lemon ginger, and espresso mocha are packed with Sativa and Indica strain extracts for pure cannabis bliss.
2. Canna Cola
Canna Cola is probably one of the most popular beverage brands. These drinks are ready to drink beverages with cannabidiol content. Comes in seven exciting flavors—classico, coco loco, citron, black cherry, peach mango, fruit punch, and wild berry, these drinks are low on sugar and have 10mg CBD.
These drinks are sparkling soda with non-psychoactive effects, with very minimal THC presence. Canna Cola products are all natural, without artificial flavoring, and potent. All drinks have only 5 grams of cane sugar for added sweet notes.
3. Cannabis Quencher
California is the land of marijuana, probably, leading recreational cannabis. The brand Cannabis Quencher is based in California, selling bottled quencher with a twist and THC content. They offer delightful cannabis beverages in exciting flavors like old fashion lemonade, strawberry lemonade, mango, and hibiscus.
The brand sells a drink with a whopping 100mg of THC for that strong psychoactive kick, to very minimal 2mg content per serving. Each 16oz bottle contains 20 calories, with no added sugar. Aside from the refreshing drinks, Cannabis Quencher also sells crafted and brewed tea with 5mg CBD.
4. Know Label
Wine tinctures are definitely a must-try, especially Greenway's Know Label brand, offering exciting cannabis drinks in unique flavors. Each bottle is unique and tastes amazing, with flavors like blue cheese weed, which is an extract from the same strain.
Know Label is only sold in California, but these wine tinctures are the bomb. The brand is owned by singer-songwriter Melissa Etheridge, a marijuana and CBD advocate.
5. HiFi Hops
Looking for a zero-calorie cannabis beverages? HiFi Hops is a sparkling water infused with an equal amount of THC and CBD for that amazing kick, not getting you too high. This drink is both refreshing and relaxing, providing a slight buzz to cap off the night.
What's great about these drinks is the non-alcohol content, and zero-carb high. With pure and absolute extracts, consumers can guarantee no artificial flavoring.
Bottom Line
These are only some of the most popular brands of marijuana beverages. In the coming months and years, expect more of these products popping left and right, as people stay out of alcoholic drinks for that sweet buzz and high minus the hangover. Regardless if you want CBD only, or with higher THC, choose from the wide range of products available.
How To Spot Snake CBD Oil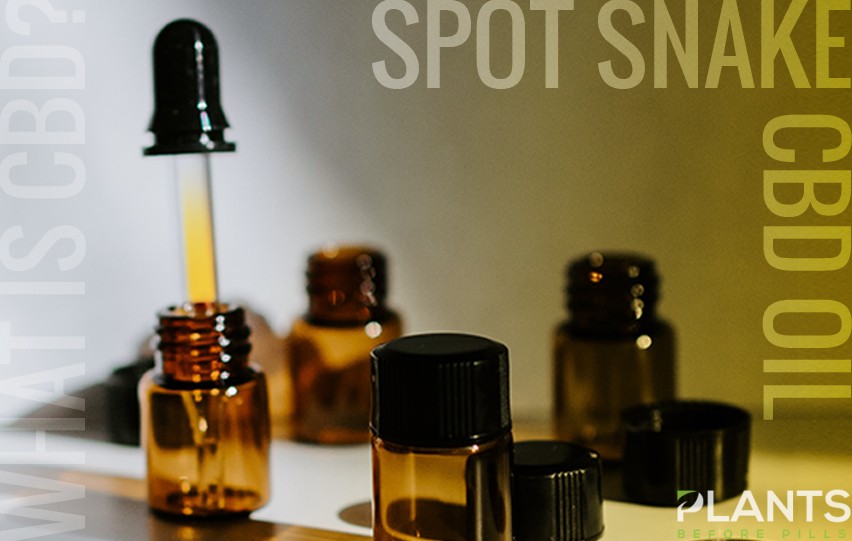 What Is CBD?
Cannabidiol, which is often shorted and referred to as CBD, is a combination of over 100 chemical compounds known as cannabinoids that derive from the Cannabis sativa plant. It is extracted from marijuana or hemp and is revered for having perceived benefits in aiding with such ailments ranging from chronic pain to insomnia to anxiety. CBD differs from the well-known compound from the marijuana plant, tetrahydrocannabinol (THC), in that it doesn't result in its users experiencing a high after consumption. THC is known for producing euphoric effects on the brain and body, however CBD differentiates from THC in that it doesn't have the same effects.
Recently there has been an increase of CBD products making their way into markets, gaining more consumer interest. Based on findings of a study conducted by the University of California, San Diego, Google searches for "CBD" have increased well over 100% annually since 2017.
When thinking about CBD use and deciding if its right for you, it's crucial to have an understanding of the differences between marijuana-derived CBD and hemp-derived CBD. The first thing to note is that by U.S. federal law, CBD products that are derived from hemp and contain no more than 0.3% THC are legal. Keep in mind that hemp contains trace amounts of THC but is grown for multiple uses. Hemp can be used in the production of paper and cloth products, and as an ingredient in food and beverage products.
The FDA's approval of Epidiolex, a pharmaceutical-grade CBD product was perhaps the biggest win to date for CBD. Epidiolex is a medication prescribed to patients who suffer from two rare, severe forms of epilepsy to help reduce seizures. However there is not presently any robust scientific evidence supporting most of the health claims surrounding CBD use.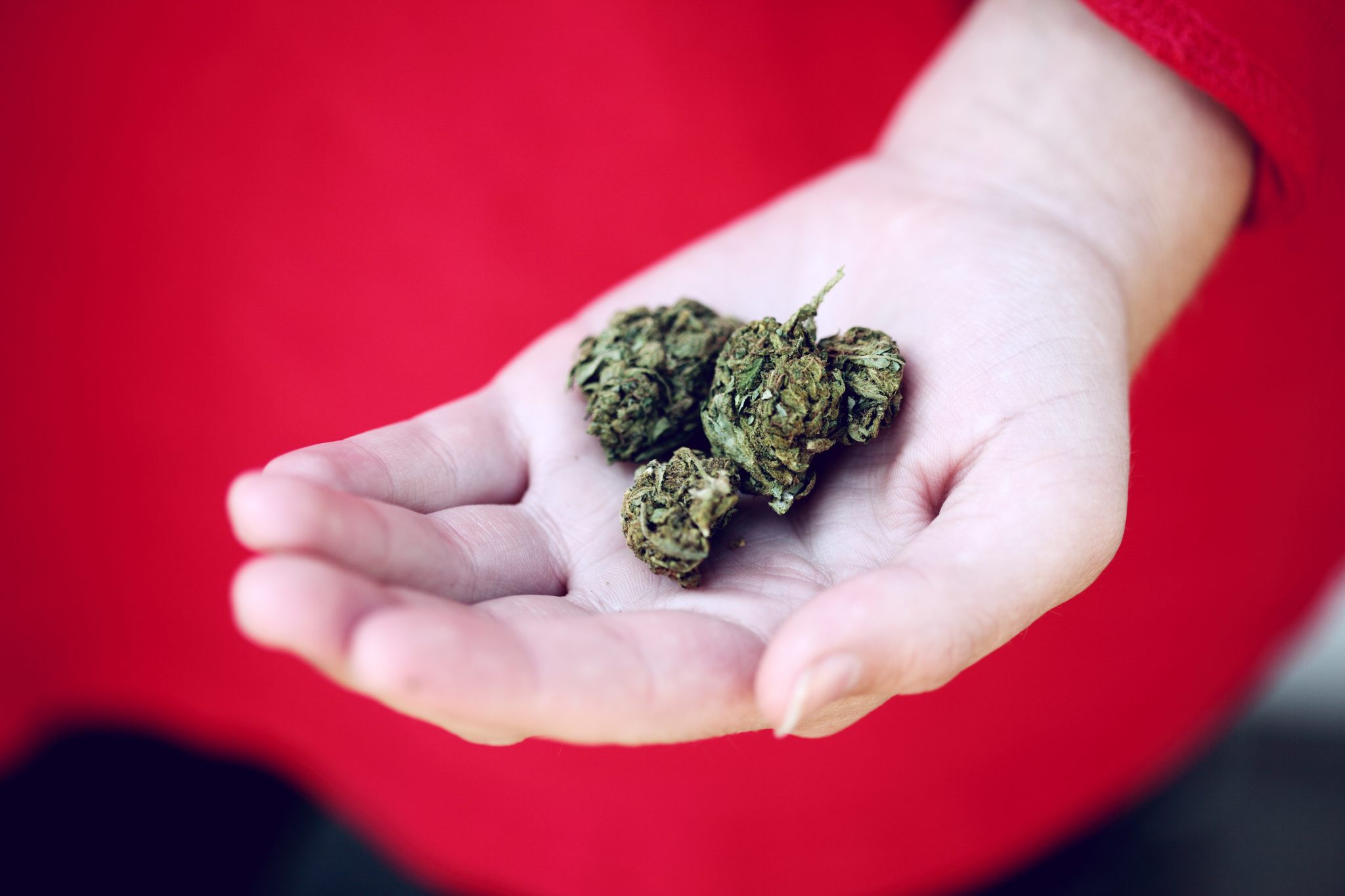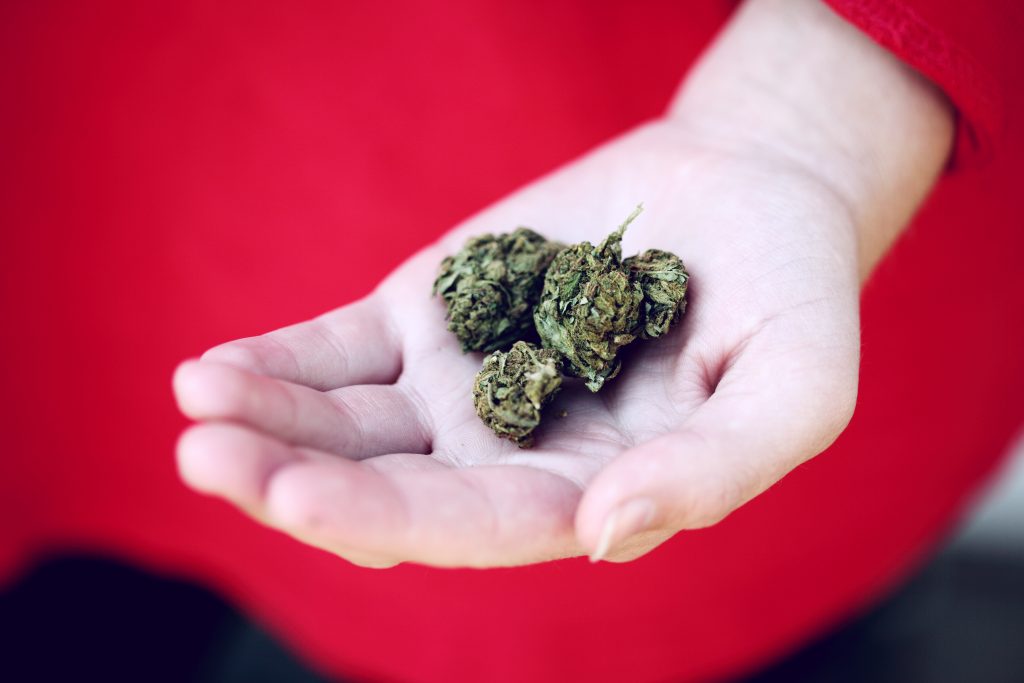 Below is a collection of some of the common uses people turn to CBD for:
Chronic Pain—Research around CBD's potential benefits in relieving chronic pain has been increasing as of late. There are currently 27 countries, including Canada and the United Kingdom (but excluding the United States) that have rolled out Sativex, a cannabis-based pain reliever containing both THC and CBD. It should be noted that researchers are continuing to focus on understanding the effectiveness of CBD on its own as a means to ease nerve pain and discomfort.
Anxiety and Depression—Ongoing research has explored the benefits of CBD as a treatment for individuals who struggle with anxiety and depression. While more research is taking place to determine this, frequent users of CBD products are optimistic about the compound's ability to decrease their emotional responses and relieve depression symptoms.
Sleep Issues—Studies and research around CBD and sleep suggests that users of the products are able to fall asleep faster, wake up less, and overall get a better night's sleep. As with most CBD treatments, more research is still needed however, CBD products could be a great solution for those looking for sleep solutions. 
What To Look For
It is important to make sure those shopping for CBD products do their due diligence and don't take the process lightly. CBD's increased popularity has bolstered it's presence on social media and has been being endorsed by celebrities for it's perceived benefits more and more. Even with these endorsements, it is paramount that buyers do their own research so they know what to look for when shopping for CBD products to best suit their needs.
There are some serious points to be aware of while shopping for products due to the lack of regulation and transparency in the market:
Labels on products can be misleading or inaccurate
Products may contain additives that could potentially alter mood
Metals, pesticides, bacteria, and solvents from cannabis plants can be present in your products
Many CBD products are still untested
Other concerns to consider:
Adverse Effects—In clinical trials, some of the patients who were treated with Epidiolex reported such side effects as drowsiness, diarrhea, and loss of appetite. Liver damage was also a reported side effect in these trials, so it is recommended that using Epidolex monitor their liver function regularly.
Drug Interactions—CBD could potentially  interfere with the effectiveness and metabolism of other commonly used drugs. For example, antibiotics and antifungal medications can affect CBD's potency and should be considered if you plan to incorporate CBD into your wellness practice.
Quality Issues—Because of minimal regulations in the CBD market, it is crucial to note that the information on the product's label may not always be accurate. As a responsible consumer of these products, it is important to be well versed in reading the Certificate of Analysis (COA) so you know what is actually in the product. More detail on COA's is below.
Certificate of Analysis (COA)
A Certificate of Analysis (COA) is a laboratory provided document showing the number of various cannabinoids in a specific CBD product. Manufacturers of CBD are strongly encouraged to send every batch of every product they produce to a lab that will complete testing and verify the contents of their products. This ensures that buyers of tested and verified products are receiving what the product is advertising.
Something to keep in mind is that not all CBD production companies freely share their COAs. If a product you are considering is sold by a company that does not freely share their COAs, it is recommended to reach out to and request more information before making a purchase. If you are unable to successfully obtain the COAs from either the manufacturer's website, customer service, or the product label itself, it is recommended not to purchase that specific product.  Companies that product quality CBD products happily lab test their products and make their COAs easily accessible.  This allows transparency for both the consumer and manufacturer, and reassurance that a production company is of the highest quality.
COAs can sometimes be difficult to understand and read. They are not always formatted in the same way and might not all look the same.
You will frequently see COAs that show results in one of the following ways:
Milligrams (mg) of CBD in the full product
Milligrams (mg) of CBD per gram (g)
Milligrams (mg) of CBD per milliliter (ml)
Please note that this example uses CBD but the same can be applied for other cannabinoids in the COA.
If the COA shows the like the first example result above, milligrams (mg) of CBD, in the full product, then you as the consumer don't need to do any further calculations because this result shows the total amount of cannabinoids in the product. It is recommended though to review the product label to ensure it matches this number.
If your results read like the last two bullet points though, you will need to make some calculations. Keep in mind that a milliliter (ml) is a measurement of volume and grams (g) is a measurement of weight. While most Cannabis products will show size in ounces (oz) you can convert that number into milliliters by keeping in mind that 1oz will always equal 30ml. It is important to note that  two 30ml tinctures will not weigh the same in grams, as the weight (g) is affected by each ingredient in the product's formulation.
When deciding which company to purchase CBD products from it is crucial to understand COAs. Suggested as a general rule of thumb, it is probably best to avoid purchasing from a company that does not offer any of their lab results or COAs.
If you are considering buying A88CBD™ products and would like to see the COAs, please visit here!