4 Cannabis-Related New Year's Resolutions to Add to Your List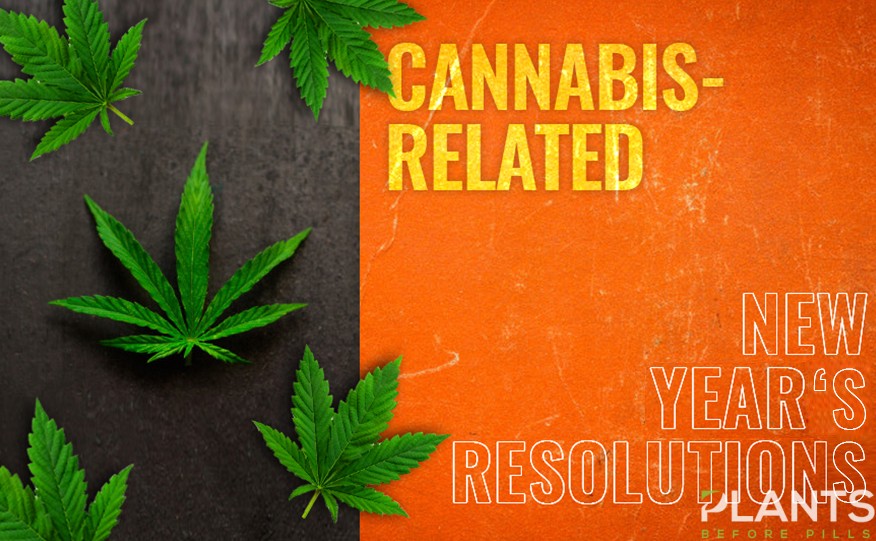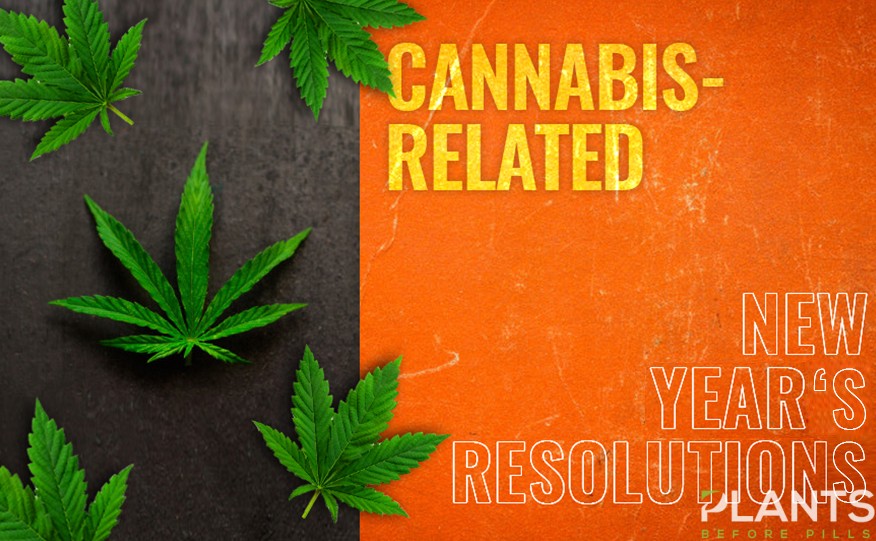 Most people are taking the New Year as an opportunity to restart their journey to self-improvement. Some are starting 2020 with a freshly cleaned home, while some are taking a more positive perspective. Whatever they do for developing themselves as the year starts, they are surely doing so with a list of New Year's resolutions. 
Cannabis and New Year's Resolutions
For consumers of cannabis like you, resolutions will not be complete without items related to the plant. Not sure what to what on your list? Check out the ideas below. 
Use 
CBD Products
 in Your Skin Care Rituals
There are many kinds of cannabis users. Some are more inclined to purchase and use pre-rolls, while there are others who like consuming the plant and its cannabinoids while satisfying their taste buds. If you are the type who has not tried any kind of marijuana-infused skincare, then adding CBD skincare products should be on your list. 
Before adding this in your nightly ritual, you should know that there are hundreds, if not thousands, of products to choose from. From various topicals such as creams and balms to different high-quality brands that produce such items, picking the right choices can be overwhelming. So, make sure to do your research in order to find the best products for your skin. 
Up Your Pamper Routine with 
Cannabis Products
While your skincare ritual can be considered a form of pampering yourself, there are other ways to use cannabis for your leisure. You can soak in a hot bath complete with cannabinoid-infused bath bombs. You also have the option to massage your sore muscles using CBD ointment or lotions. 
If your preferred type of recreation is eating, you can definitely indulge in edibles and drinkables. Go to your nearest dispensary and get luscious cannabis chocolates or gummies. Perhaps you can score milk products steeped with the plant. Just make sure to burn off the calories in the next days! 
Learn to Cook 
with Cannabis and CBD
Now, foodies may be good at eating, but whipping up a dish of your own can be more fulfilling. A food and marijuana enthusiast such as yourself can have a great time cooking your own cannabis-infused meals. From using the leaves to make pesto to replacing cooking oil with CBD oil, you can definitely add the plant in your list of kitchen must-haves. 
Entertaining friends or hosting a get-together soon? Learn how to make cannabidiol-infused drinks for your guests. CBD oil is a great addition to any cocktail. Think of it as an alternative to liquor bitters. You can add the product to enhance the taste and effects of your drinks.  
Discover New Experiences with CBD
Instead of staying at home while enjoying your cannabidiol-rich products, you might want to explore new venues in which you can consume the cannabinoid with fellow enthusiasts. Now that the plant is legal in many states, there are establishments that allow consumption within their premises. 
One of these is LA's very first cannabis café, the Lowell Cafe. You can bring your own items or purchase from the menu available inside the establishment. In fact, you can expect superb meals from this place especially as the menu was curated by a leading cannabis chef in the city. 
Aside from a café, you can visit restaurants that offer infused dishes and drinks, giving a twist to your regular restaurant-hopping habit.  
Now that you know what plant-related New Year's resolutions you can add to your New Year's list, you can start 2020 in a more positive and productive light. Whether you like to consume alone or with some friends, this list can definitely help you enjoy cannabis and cannabinoids in a way that improves yourself and life this year.  
The Potentials of Medical Marijuana and CBD in Treating PCOS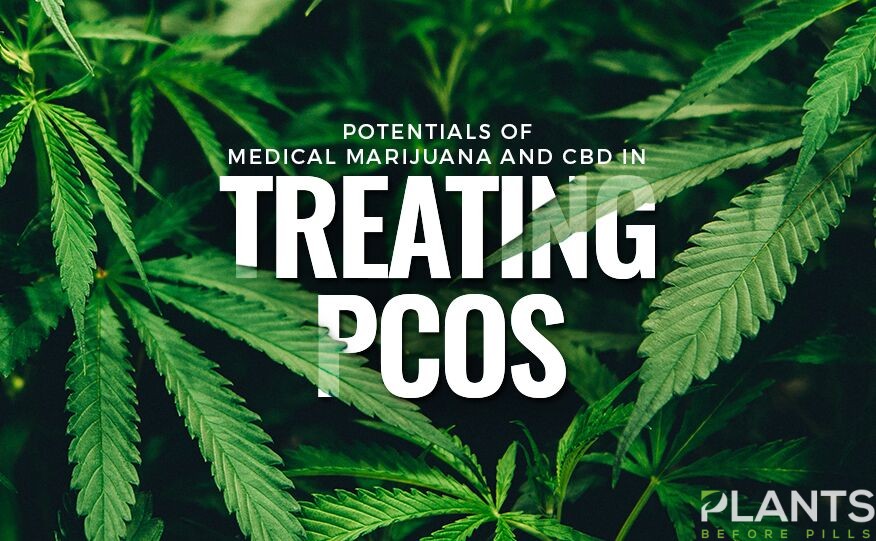 In the past years, marijuana has taken the medical community storm as many studies were conducted evaluating the potential of the plant to treat various health issues. In fact, many states in the United States only grant medical marijuana cards to individuals that have at least one of the qualifying conditions listed in their marijuana laws and policies.
With marijuana laws acknowledging the potentials of cannabis as a treatment or medical aid for treatments of various debilitating conditions and symptoms, you might be curious as to what other conditions it can address. If you are a person suffering from polycystic ovary syndrome (PCOS), you will be glad to know that cannabis has the potential to address some of its causes and symptoms.
Now, this is in no way saying that cannabis can heal PCOS. In fact, medical professionals say that there is no cure for this condition. The only way to address it is to manage the symptoms. Here's what you need to know about this syndrome and how marijuana can potentially help treat it.
What exactly is PCOS?
As the name implies, a person that has this condition has multiple cysts or fluid-filled sacs in the ovary or ovaries. An imbalance of reproductive hormones causes this. Hormones that are involved in these cases are androgen and insulin. According to studies, individuals with this syndrome have high levels of androgens or the so-called male hormones.
Patients also exhibit high levels of insulin, which causes the body to create more androgens. Keep in mind that many individuals with PCOS have insulin resistance, a condition that requires the body more insulin in order to breakdown sugar. This means that these people need more insulin in their bodies in order to have normal blood sugar levels. Insulin resistance runs in the family.
PCOS is characterized by a variety of symptoms. Check out some of the most common symptoms of this condition:
Irregular and painful menstruation
Hirsutism or the occurrence of hair on parts where men usually have hair such as the face, chin and chest
Acne outbreaks
Weight gain
Fatigue
Hair loss
Dark patches of skin such as the groin, underneath breasts and neck creases
Skin tags or excess skin especially in the armpit and next areas
As mentioned, this syndrome cannot be cured. However, when left untreated, PCOS can have adverse effects. This includes the following:
Increased insulin levels
Cardiovascular problems
Sleep issues
Effects on mental health
Issues with the endometrium such as endometrial cancer
Common PCOS Treatments
This is why the best way to address this condition is to treat it is by managing the symptoms. It can be done by:
Hormonal birth control – This includes pills, patches, shots, vaginal rings and hormone intrauterine devices (IUDs). These are taken to make menstruation more regular, decrease risks of endometrial cancer and reduce instances of acne and extra hair
Anti-androgen – A cause of PCOS is increased androgen levels. Because of this, taking anti-androgen medications can combat the effects of androgen. In turn, this will fight symptoms such as hair loss, excessive hair growth, and acne. Keep in mind that this is not an FDA-approved treatment for this syndrome.
Home remedies – Instead of taking medications, many people opt to do it naturally and at home. This is done through proper diet and exercise.
How Medical Marijuana and CBD can Aid PCOS Treatments
Now that you know what exactly this condition is, what causes it and how it is treated, you might be curious as to how it can be treated using cannabis and cannabinoids. According to a study published in the Journal of Ovarian Research, the endocannabinoid system may have close involvement with the progression of PCOS.
Here is a more in-depth discussion of the potentials of medical marijuana in treating PCOS:
As mentioned, this syndrome is caused by an imbalance of two hormones. One of these is insulin, the hormone essential to transforming glucose into energy. If you remember, women with high levels of insulin, as well as those with higher weights are more prone to developing this condition. These two issues are connected with the body's processing of glucose or sugars into energy.
The research cited above emphasized that the endocannabinoid system is directly involved in energy homeostasis or the balancing of food intake (also called energy inflow) and energy expenditure (also called energy outflow). Research shows that the endocannabinoid system is essential in signaling the need for food intake. It also interacts with the part of the brain in charge of rewards.
This means that the body's internal cannabinoid system can help regulate food intake by telling the body to consume food when needed and to stop energy inflow when unnecessary. Because of this property, cannabinoids such as CBD is used to prevent diabetes.
This can greatly help individuals who are struggling with PCOS and its symptoms, especially high insulin levels due to excessive food intake and obesity. Such potentials do not only address insulin levels, but also androgen levels. Remember that the body creates more androgens if it has higher levels of insulin.
One thing you should know about PCOS is that chronic low-grade inflammation contributes to the development of the medical condition. This is often caused by a dietary trigger such as glucose. Glucose causes oxidative stress, which leads to inflammation.
Once again, it is important to mention that glucose levels in the blood are regulated by insulin and when there is an excess of this hormone, the body creates androgens. The thing is, hyperandrogenism may be the cause of chronic low-grade inflammation. Now, this definitely makes it apparent why PCOS cannot be cured given the scientific developments currently available.
If you want to address inflammation, cannabis is a great option. This plant and its cannabinoids are known to be effective anti-inflammation substances. This is because the endocannabinoid system has receptors found in the immune system, which is in charge of protecting the body against diseases through various means including inflammatory responses. Intaking CBD capsules, oil, and other CBD products can help minimize inflammations.
Other Advantages of Using Cannabis Products for PCOS
Aside from addressing the major causes of this syndrome, cannabis, and its chemical compounds can also help manage its symptoms. Here are just some ways medical marijuana can do so:
Acne Control – We have discussed that the plant has regulating properties. CBD is known to exhibit effectiveness in this area. This is why CBD-rich hemp oil for skin is becoming more and more popular. Using topicals can help minimize the occurrence of excessive oil, which contributes to acne attacks. The best thing about these CBD products is that they can moisturize your skin when needed.
Pain Management – Studies show that cannabis and cannabinoids are a safer option for pain management than opioids. In fact, many people preach CBD oil benefits for pain, which is backed by research. This is because cannabinoids directly target the part of the brain in charge of pain and pleasure, thus, relieving discomfort and even chronic pain.
Anxiety and Depression Treatment – According to sources, many people who suffer from PCOS tend to have other hormonal imbalance issues such as those that affect mental health. This includes anxiety and depression, making it harder for them to cope with the symptoms. Depression and anxiety are listed among the qualifying condition for medical marijuana because of its mood-enhancing and stress-relieving property.
Energy Boost – In addressing symptoms at home, doctors recommend regular exercise for weight loss and regulation of sugar levels. However, the drive to exercise can be affected by fatigue. If you feel too fatigued to exercise, you can try consuming CBD. It has energy-boosting properties that can help supply you with the strength you need to do short physical activities. Remember, even a few minutes of exercise can help manage PCOS symptoms.
Just One Thing…
Before you go and try cannabis products to treat your PCOS, make it a point to run it by your doctor first. Just like any other doctor-approved home remedies you take, you want to make sure that you get valuable advice from a medical professional. This is important, especially if you are taking medications to treat the condition.
Remember, there are substances, food, and drugs that have adverse reactions when they interact in your system. For example, fruit as healthy as grapefruit can lessen the effect of cholesterol medications. Similarly, spinach and kale can counteract the effectiveness of anticoagulants.
To make sure that treating your PCOS using medical marijuana and its cannabinoid will be safe, consulting your doctor is the best way to go. You might even get tips and tricks to make your consumption a lot more effective.
The Bottom Line
Individuals who have PCOS may currently not have options to completely cure it, but with the right treatment aids, you can reduce and manage its symptoms. If you are planning to use cannabis and cannabinoids to treat this condition, you can definitely do so after consulting with your doctor.
Jerry Garcia, Holistic Industries Gear Up for Cannabis Collab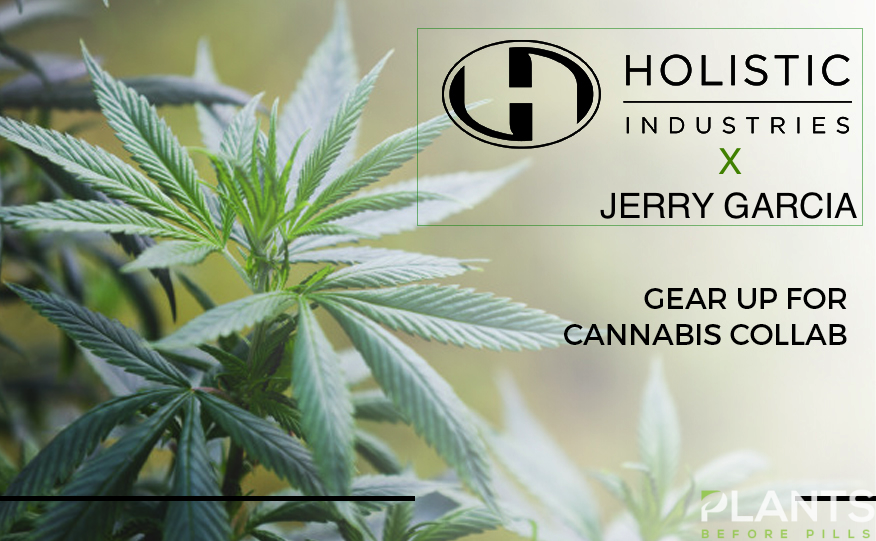 Holistic Industries has chosen to showcase Jerry Garcia's new cannabis brand for its 2020 collection. Garcia was the former lead singer and lead guitarist of The Grateful Dead, the psychedelic rock.
The partnership of Jerry Garcia's family with Holistic Industries aims to pay homage to the icon who died in 1995, states Benzinga in its press release.
In a statement made by the chief executive officer of Holistic Industries, Josh Genderson, he states that "In addition to being true fans, our shared values, proven track record as an operator and our ability to scale across multiple states were some of the reasons Trixie and the Jerry Garcia Family chose Holistic."
Why Jerry Garcia's Family Opt Holistic Industries?
When asked why they chose Holistic Industries to represent their brand and to create cannabis products for their line, estate representative Trixie Garcia, daughter of the late leader of The Grateful Dead, said that the cannabis company is known for their family values and the successful operations in the country.
Trixie revealed that they "chose Holistic Industries because as true fans, we knew they would honor Jerry's legacy. Their values are rooted in a family business and they have a track record operating and creating cannabis brands across the country."
Trixie Garcia announced its partnership with the cannabis brand at a tribute for her late father in Port Chester, New York.
In line with the announcement, a Jerry Garcia 2020 website was also launched. The website's short statement on the upcoming product launch in the summer of 2020 reads, "Magic and bliss, exploration and celebration. A simple, free, and optimistic life. This is Jerry Garcia's uniquely personal legacy as an artist. And the inspiration behind his namesake cannabis product line. Like his music and art – and unlike any other product available – Jerry's signature cannabis collection will be spontaneous revelatory healing, and anything but ordinary."
Apart from announcing the Garcia family's partnership with Holistic Industries, Trixie and her team also took to social media to share promotional materials. Last December 13, 2019, a photo of Garcia holding a marijuana joint was released to the public, with a caption that says "introducing a whole new way to experience Garcia… We [can't] wait to share this experience with fans next year. Launching Summer 2020!"
According to Live for Live Music, Mickey Hart also launched his own cannabis line earlier this year. The drummer for The Grateful Dead, via his brand called Mind Your Head, sold 1/3-gram joints at partner dispensaries in Northern California.
Must-Have CBD Products Travel Essentials for the Holidays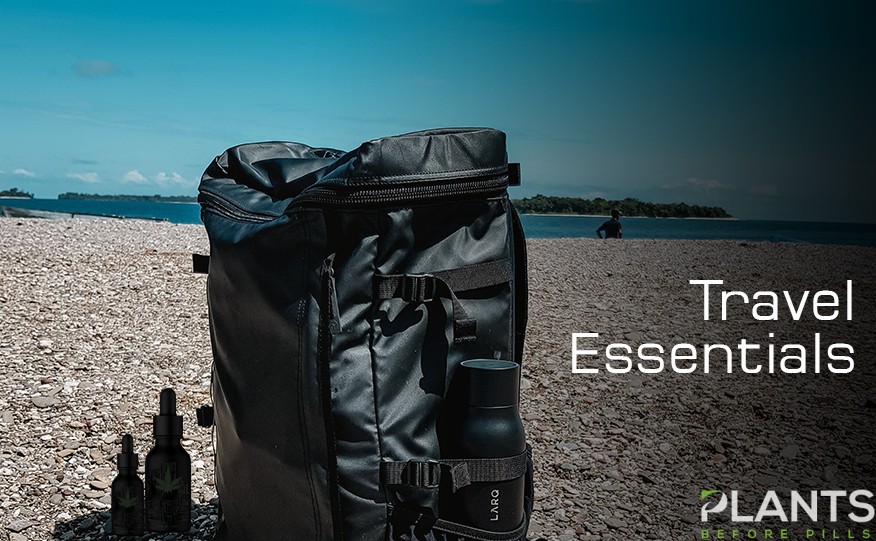 Travelling during the holidays can be stressful, especially with the numerous challenges you have to deal with. From the traffic jams, the crowded airports, to the overbooked hotels – anything can throw you off your game. Even family members and relatives can get on your nerves this season.
Whether you are obligated to visit family and friends for the upcoming holidays or simply one who wants to get a breather in, taking your much-needed CBD oil essentials is a must. Apart from keeping your routine as is, these cannabidiol products allow you to relax and breathe the stress away.
Known for its soothing and anxiety-reducing properties, cannabidiol is a great product to use all year-round. From bringing on pain relief, treating chronic conditions, reducing inflammation, and hydrating skin – this versatile compound is sure to become your buddy.
Bear in mind that CBD oil does not bear psychoactive compounds known as tetrahydrocannabinol (THC). This means that you won't alter your state of mind nor would you get the feeling of being 'high' that's typically being associated with marijuana.
Despite this, travelling with his ingredient can be tricky, although it is being legalized today. To avoid being kicked out of your flights or being searched by security, make sure to look into state and country laws prior to travelling. Likewise, don't forget to review product packaging and ingredients to see if the items you're bringing in (or out) is allowed.
CBD Product Travel Essentials
Now that's out of the way, here are some cannabis products you shouldn't leave home without:
One for the Road – CBD Oil Edibles
If you are the type of traveller who easily gets nauseous on long car rides or even on the airplane, worry not. Cannabidiol has been found to ease signs of nausea, allowing you to relax your system and enjoy the ride. This can also come in handy as this eases migraines and anxiety. And with the holiday rush, you're bound to get those one way or the other.
To help you manage your nausea and migraine, you can try taking CBD gummies 30 minutes to 1 hour before your trip. This way, you can avoid feeling the dreaded pukes.
All-in-One Product – CBD Oil Body Wash
In the event you're saving precious luggage space for the gifts you're bringing for the whole family (and the tons of shopping you're doing later on), make sure to find CBD infused beauty products such as this one. Although this may be marketed as a body wash, this can also double as your facial wash and even your shampoo in a pinch. Finding items such as this one will not only save you the trouble of overpacking, this also gives you the peace of mind knowing you have everything you need in just one bottle.
Hydration is Key – CBD Oil Moisturizer
Now that the cold is upon us, you might find yourself with dry patches not just on your face. Even your body might be suffering from the harsh weather. If this is the case, don't hesitate to pack on the hydration with some CBD skin care essentials such as your moisturizer. Packed with moisturizing and hydrating properties, your skin will certainly look and feel its best. Your family and relatives won't be able to resist asking what's your secret.
A tip? Layer this on top of a cannabidiol-infused serum as well. Doing so allows you to seal in an extra layer of moisture that keeps windburn and flakiness at bay.
Prepare Your Travel Essentials
Now that you know what travel essentials to bring, remember to scour the internet before packing anything in your suitcase. Double-check the ingredients and even print out the certifications and tests. No one can ever be too prepared – not even you. With this shortlist, you can now travel at ease and enjoy your holiday vacation.