Activist Group Submits Petition To Legalize Marijuana in North Dakota
Citizens of North Dakota may get another chance to legalize marijuana following the proposed statutory initiative submitted by an activist group on Thursday, Dec 5, hoping to legalize recreational marijuana for adult use in the state.
Legalize ND, the group behind the petition submitted language for its proposed statutory initiated measure to the office of the secretary of state for approval. Following the submission, Secretary of State Al Jaeger, together with Attorney General Wayne Stenjehem, was to review the petition and decide whether to approve it for circulation up to seven days.
Marijuana Law in North Dakota
Under the proposed 37-page measure, any person over the age of 21 will be allowed to use, possess, and carry up to 2 ounces of prepared marijuana.
To regulate the cannabis market, the measure also includes the establishment of a three-member marijuana control commission dedicated to licensing cannabis businesses in the state. Along with this, municipalities will also be allowed to further regulate the location and operation of retail marijuana establishments in their jurisdictions.
The proposed measure also includes a provision that would expunge the criminal records of those with previous marijuana convictions.
"I think the most important thing isn't what it would do, but what it would stop from happening," David Owen, Chairman of Legalize ND, said in a radio interview on Wednesday. "We currently have a system where people are unable to find a job because of a criminal record, we have a system where people are continuing to get marijuana charges and lose their housing, we have families being separated because of parents losing custody over their children for marijuana charges. That all stops when this is legalized."
If the approval is to be granted for circulation, Legalize ND would need to collect a minimum of 13,452 valid signatures by July 6, 2020, to get the measure on the ballot for the 2020 general election. According to Owen, the group aims to gather more than 18, 000 signatures to secure a safe position.
"We've done it before. We know how to do it again," Owen guaranteed. "It's going to be pounding the pavement, hitting the streets — same as always."
In 2018, the group gathered enough signatures to qualify a different legalization measure on the ballot, but the effort failed by a vote of 41% to 59%.
To date, North Dakota is offering a medical cannabis program to qualified citizens. In May this year, Gov. Doug Burgum also signed legislation decriminalizing low-level marijuana possession within the state.
ACT Legalizes the Adult-Use of Recreational Cannabis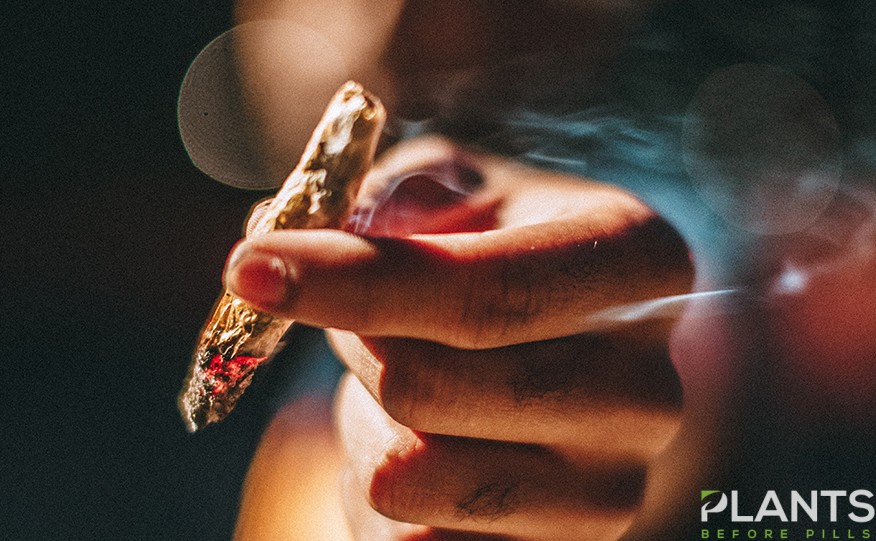 After months of waiting, residents of the Australian Capital Territory (ACT) now have access to legal adult-use cannabis, said SBS News. This legalization came after the ACT Legislative Assembly voted for the then-proposed bill back in September 2019, according to a report by The Guardian.
Last  January 31, 2020, residents of legal age will be able to carry a maximum of 50 grams. This new law will also allow them to grow up to two cannabis plants. Adults will also be able to carry up to 150 grams of "wet" cannabis. As the law legalizes marijuana for private and adult-use only, users are urged to keep the plant away from the public eye and children.
ACT citizens have expressed optimism about this development. One resident was pleased with this development and is hopeful about the benefits of the plant.
'Opposed to the legalization of Recreational Cannabis in ACT'
This development was frowned upon by the Federal Government, which issued a warning to ACT residents. According to SBS News, the government said that residents "would still be breaking Commonwealth law" when they consume recreational cannabis, despite its legalization in the Australian capital.
During a speech to the National Press Club, Prime Minister Scott Morrison states that "states will make their own decisions according to priorities and complexions of their own government." However, he emphasized that he "would expect the federal law enforcement agencies to press the law."
ACT Chief Minister Andrew Barr noted that this development is progress when it comes to drug reform. Barr said that state law enforcement would be focusing on organized crime and large-scale production of illegal drugs. Moreover, this action seeks to make it clear that the state government does not want to penalize or stigmatize users.
Meanwhile, Dr. Nicole Lee from the National Drug Research Institute is optimistic about this decision. She criticized the stigma created by the war on drugs, saying that this campaign has pegged marijuana issues as a criminal justice matter.
By legalizing the plant, Lee said that cannabis will become a health and human rights issue. She emphasized that the negative effects of long-term excessive use will still persist even without legalization. According to her, legalization will make it easier for users to get the help they need.
In light of this move by the capital, New Zealand is also mulling on the legalization of the plant. It will hold a referendum in September.
Cleveland City Council Oks Decriminalization of Low-Level Marijuana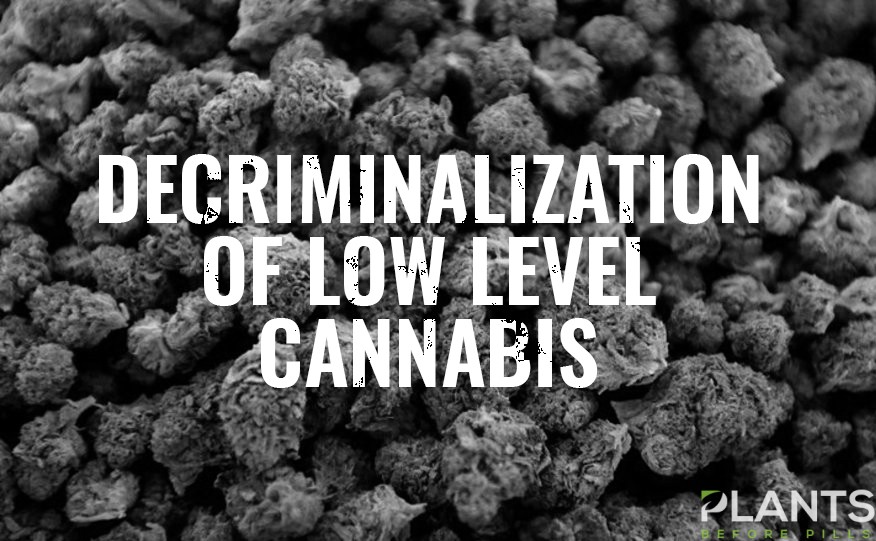 Citizens of Cleveland are set to welcome a new ordinance that may be beneficial to medical marijuana patients after the City Council approved legislation on Monday eliminating penalties over possession of low-level marijuana.
According to reports, the Cleveland City Council had voted 15-2 in favor of a new ordinance that would eliminate penalties, including fines and jail time, for individuals who are to be caught with up to 200 grams or about 7 ounces of marijuana.
Under the legislation, called Ordinance No. 902-2019, individuals who have been previously convicted of marijuana possession would not be required to report the conviction during their pre-employment screening. Moreover, as part of the measure, the conviction will also set to not appear on the individual's criminal record.
"What we're proposing is zero fines, zero jail time for anyone who has up to 200 grams of marijuana," explained Councilman Blaine A. Griffin, the sponsor of the ordinance.
"Let this be a bold first step in how we look at 21st Century policing," he added.
Under the existing state law, individuals who are to be caught in possession of up to 100 grams of cannabis will be subjected to a $150 fine, while those with up to 200 grams will face a fine of $250 and up to 30 days of jail time.
To date, while Cleveland won't be able to outdo the existing state laws, the city has the ability to regulate and implement local penalties for minor misdemeanor and misdemeanor crimes.
Prior to the voting, Mayor Frank George Jackson of Cleveland, along with including Police Chief Calvin Williams and chief City Prosecutor Karrie Howard, expressed their support for the legislation.
The ordinance, effective upon the mayor's signature, will make Cleveland the latest addition to the ranks of other cities in Ohio that had decriminalized low-level cannabis possession. Among those cities include Cincinnati, Columbus, Dayton, and Toledo.
According to Griffin, the new legislation would help end the racial disparity commonly found in the enforcement of cannabis laws.
"We have always known that African-Americans are sometimes seven times more likely to be charged with marijuana possession," the Mayor expressed.
"In addition to good government, this is really trying to create an equitable policy, as well as moving to the 21st century and away from the '70s, when it comes to marijuana and cannabis use," he added.
The ordinance comes only a week after the city of Austin in Texas approved a similar legislation that will decriminalize possession of low-level cannabis in the city.
Proposed Bill in Colorado to Protect Marijuana-User Employees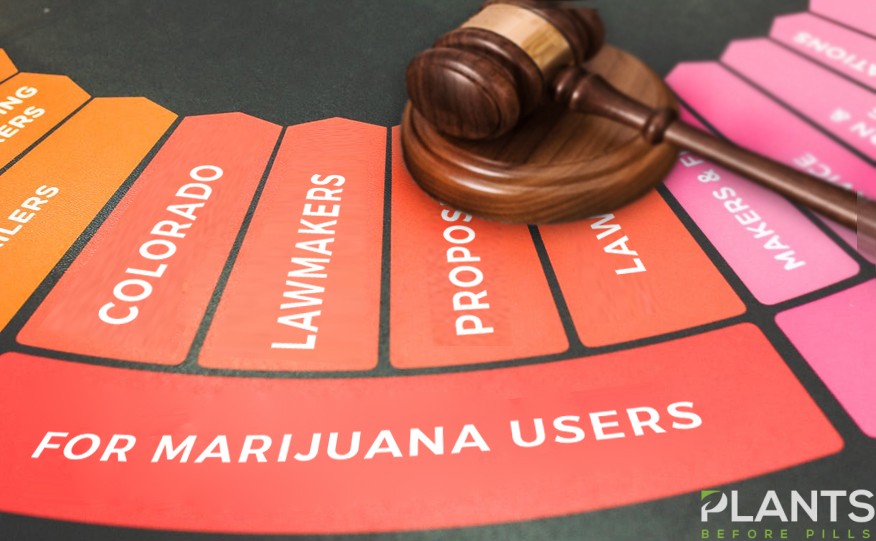 Two Colorado lawmakers had proposed to pass a law preventing businesses from firing employees who use cannabis outside of their work hours.
The HB20-1089, which was introduced by Democratic Rep. Jevon Melton of Aurora, prohibits employers "from terminating an employee for the employee's lawful off-duty activities that are lawful under state law."
If passed, the bill will override a decision made by the Colorado Supreme Court in 2015, which upheld the decision of the company Dish Network in firing its employee, Brandon Coats, after the latter failed a random drug test in 2010.
While Coat's use of marijuana is considered legal under the state law, the Court ruled that the decision to fire Coat is valid as the state's "lawful activity" statute is only limited to activities that are legal under both state and federal level. Since marijuana use remains to be illegal at the federal level, this prevents people from recognizing the practice as a lawful activity.
"It was just a glaring gap that we have here in the statute, especially when we're supposed to regulate marijuana like we are with alcohol," commented Melton. "If someone's able to drink while they're at home and on their free time, as long as they're not coming into work intoxicated, then they're not penalized with their employment."
Proposed Bill  – What's in it?
Under the bill proposed by Melton, "lawful activity" will be defined as those that are legal under the state law. This would make the use of marijuana a lawful activity, thus preventing employers from firing workers that engage in the said activity.
Melton's bill is currently supported by fellow House Democrat Rep. Jonathan Singer of Longmont, who claimed that terminating workers over their legal marijuana use negatively affects the poor and that the state should "wipe the slate clean" for those who use the drug.
In 2012, voters approved the ballot initiative to legalize recreational marijuana use in Colorado. However, despite the amendment, employers can still fire workers who are to be caught using cannabis on or off their work hours.
"We're really not creating a new law. This law has been on the books when it comes to alcohol and tobacco use; we're just expanding," Melton explained. "The way it's written now, it's broad enough to cover anything the legislature would legalize in the future. We didn't want a future legislature to come back and revisit this when they legalize something else."