Barneys Will Be Adding Cannabis Section and It's REALLY Impressive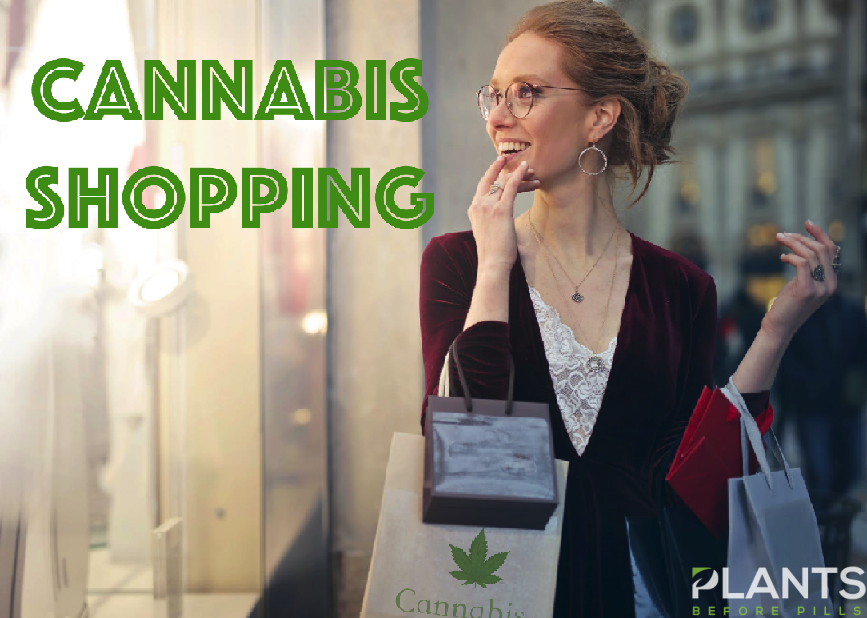 It's every weed lover's dream to shop cannabis-infused products in malls and department stores like it's a normal thing. And this is actually happening at the Barneys Beverly Hills flagship store this coming March.
Barneys is opening its doors to cannabis lifestyle and wellness. The luxury department store is adding a new section called The High End, that features CBD-infused beauty products, exclusive vaporizers, pastilles, vintage trays and a lot more. The brand is proud to announce that they are the first department store that has a section devoted only for cannabis products.
In case you're wondering, the High End section will reside in a 300-square-foot space in the fifth floor of the Beverly Hills store. Considering that California legalizes cannabis, it's a great location to launch High End. Brands like Saint Jane, Lab to Beauty, Body Vibes, Malin + Goetz, Heretic, Boysmells, Flora and Bast and Foria will be spotted at the department store.
Barneys President Daniella Vitale said in a statement that the brand has been the forefront of shifts in culture and lifestyle and that they treat cannabis as no exception. "Many of our customers have made cannabis a part of their lifestyle, and The High End caters to their needs with extraordinary products and service they experience in every facet of Barneys New York."
Rise of CBD
Following Canada's legalization of cannabis, more US States joined the movement and there are now a total of ten. Given this growing number, many manufacturers are taking advantage by developing more cannabis-infused products that will likely benefit weed lovers.
CBD or cannabidiol is a great example of cannabis' popularity among people. This is another active compound found in the marijuana plant but the thing is, it doesn't give off any psychoactive effects, which means, you can't be high by using CBD products. THC or Tetrahydrocannabinol is the one responsible for the psychoactive effects associated with marijuana.
Now that CBD is greatly popular, there are products in all shapes and sizes that are popping left and right. There's some alternative for coffee, skincare, vape, body lotions, capsules, topicals and even drinks. This explains the reason why Barneys is actually jumping on the bandwagon so that it can cater to the increasing number of people who uses CBD products on a daily basis.
Cannabis – In the Name of Health and Beauty
Another reason why people are getting obsessed about cannabidiol is because of its 'magical' pain relieving properties. If you're suffering from backpain, chronic headache, stomach ache or indigestion, joint pain and even arthritis, taking CBD might give you peace of mind.
CBD can also help skin become fairer, more glowing and fight off acne. Barneys will be partnering with different skincare brands for a full spectrum of CBD products available online and in the Beverly Hills flagship store. Because many are already CBD fans, with its skincare benefits, expect this number will increase once cannabidiol products are already at Barneys' roof.
Choosing Quality Cannabis Products
Not everything you'll see available on the market are good quality–unless you've really done your research. To get the most out of your money, make sure to read online reviews of the products and see if customers are loving it. In addition, if you're only a beginner, get products with lower potency first. This will help your body adjust to certain changes brought by CBD.
Finally, don't forget to consult your doctor first before purchasing any products. If you're suffering from constant headache, maybe there's something going on in your body that needs to be diagnosed and treated. Always go to the physician first then use the CBD as an alternative.
Happy High Shopping!
How to Find Quality CBD Beauty Products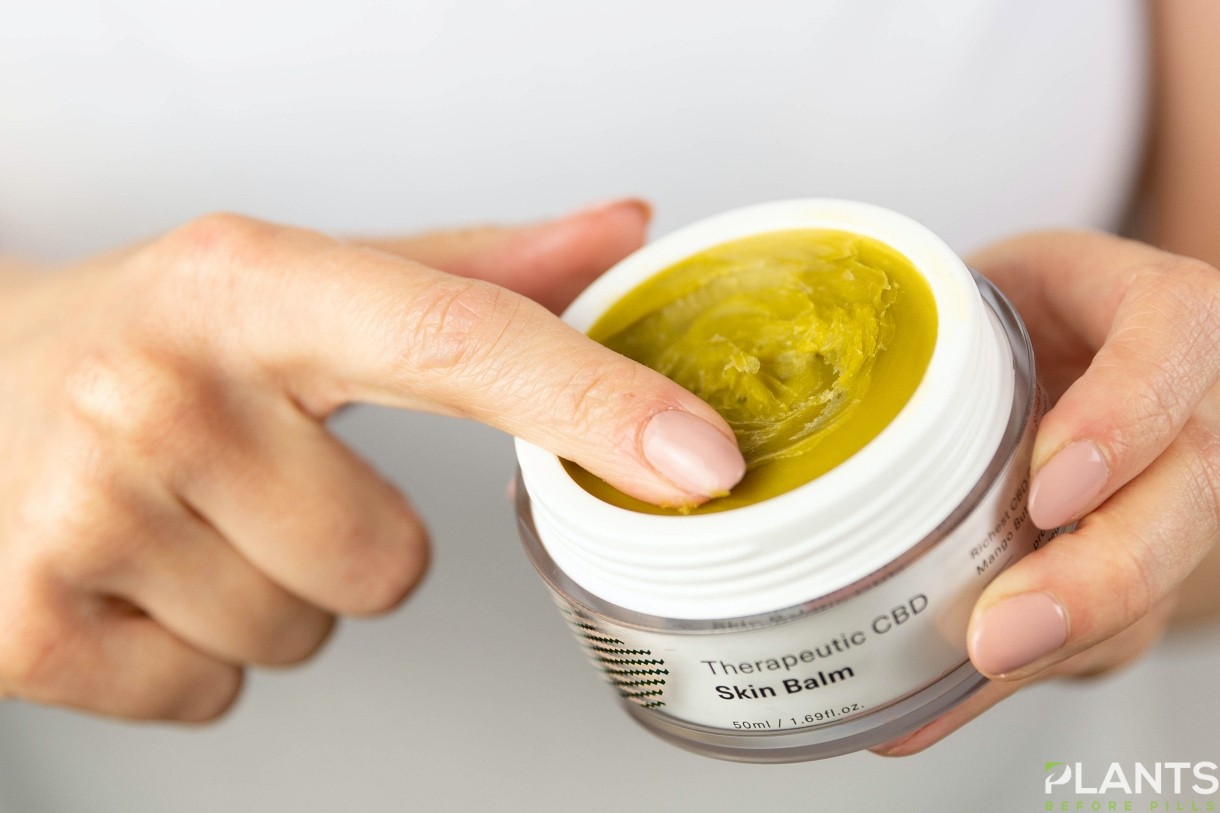 Taking care of yourself from the inside out is essential, especially in a time when stressors are rampant everywhere we look. Besides cooking, cleaning, and working out, another popular form of self-care than many people practice today is indulging in CBD beauty products. 
Known for its antioxidant and anti-inflammatory properties, as well as its soothing and comforting capabilities, cannabidiol oil is often praised for the extensive benefits it can do for the skin alone. More than this, this miracle worker is also called as such primarily because it can relieve pain and even aid in calming your skin and body.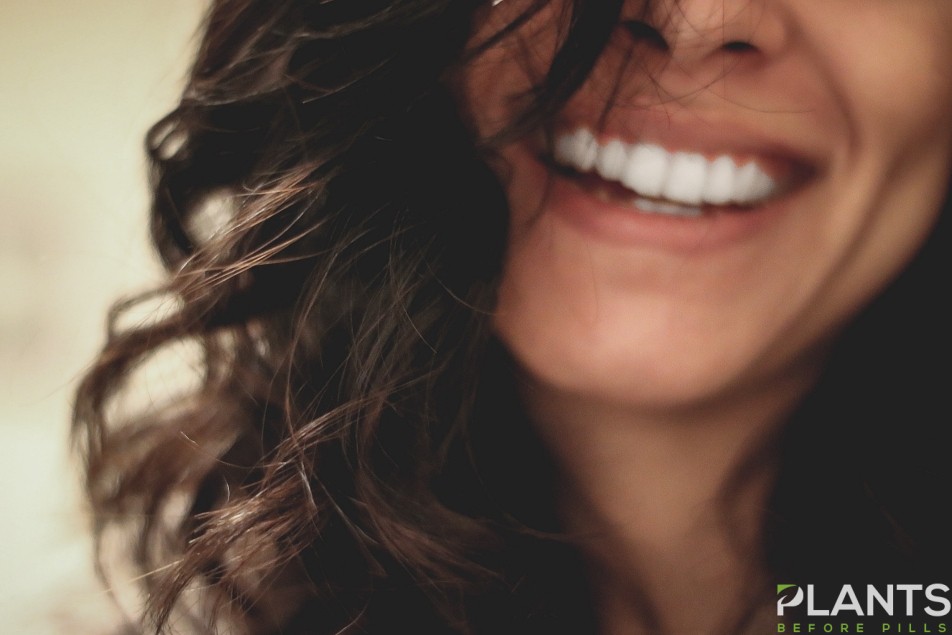 With the green boom still very much on a high (no pun intended), there are certainly a number of CBD beauty products available on the market – from bath bomb and serums to even body balms and even moisturizers. Despite the abundance of cannabidiol-based products, there is still a whole market of unregulated goods. 
Because of this, looking into the world of CBD might be in your favor. Apart from learning more about the quality of cannabidiol oils being used in your beauty products, you will also become more aware of the current practices in place. Take a look at some of these tips. 
• Method of Producing CBD Oil
The method of producing high-quality cannabidiol matters, especially now that the manufacturing landscape for these products is still largely unregulated. Bear in mind that these skincare items are something you put on your face and body, so you want to ensure that you are using cannabidiol that has been manufactured with industry standards and practices upheld. 
In order to gauge the method of producing CBD oil, take a look at companies that have been in the industry for at least three years. This makes it easier for you to look into their certifications and their approvals, particularly from the Food and Drug Administration (FDA). 
To guarantee the safety of these beauty and skincare items, consulting with a third-party laboratory is your best bet. Besides gaining access to lab results and manufacturing methods, you'll also be privy to information such as the THC levels, level of impurities, and the like. 
• Potency of CBD Oil
To ensure that you are getting your money's worth, you may also want to look into the potency of these products. These tell you how much cannabinoids are present in the items and if applicable, the percentage of THC.
If you want to double-check these details, don't hesitate to read the label and the fine print prior to making any purchase. A company that opts to use full-spectrum or the whole plant ensures that you are able to maximize the benefits of cannabidiol via the whole plant, including its flavonoids and terpenes which all work together with the CBD component.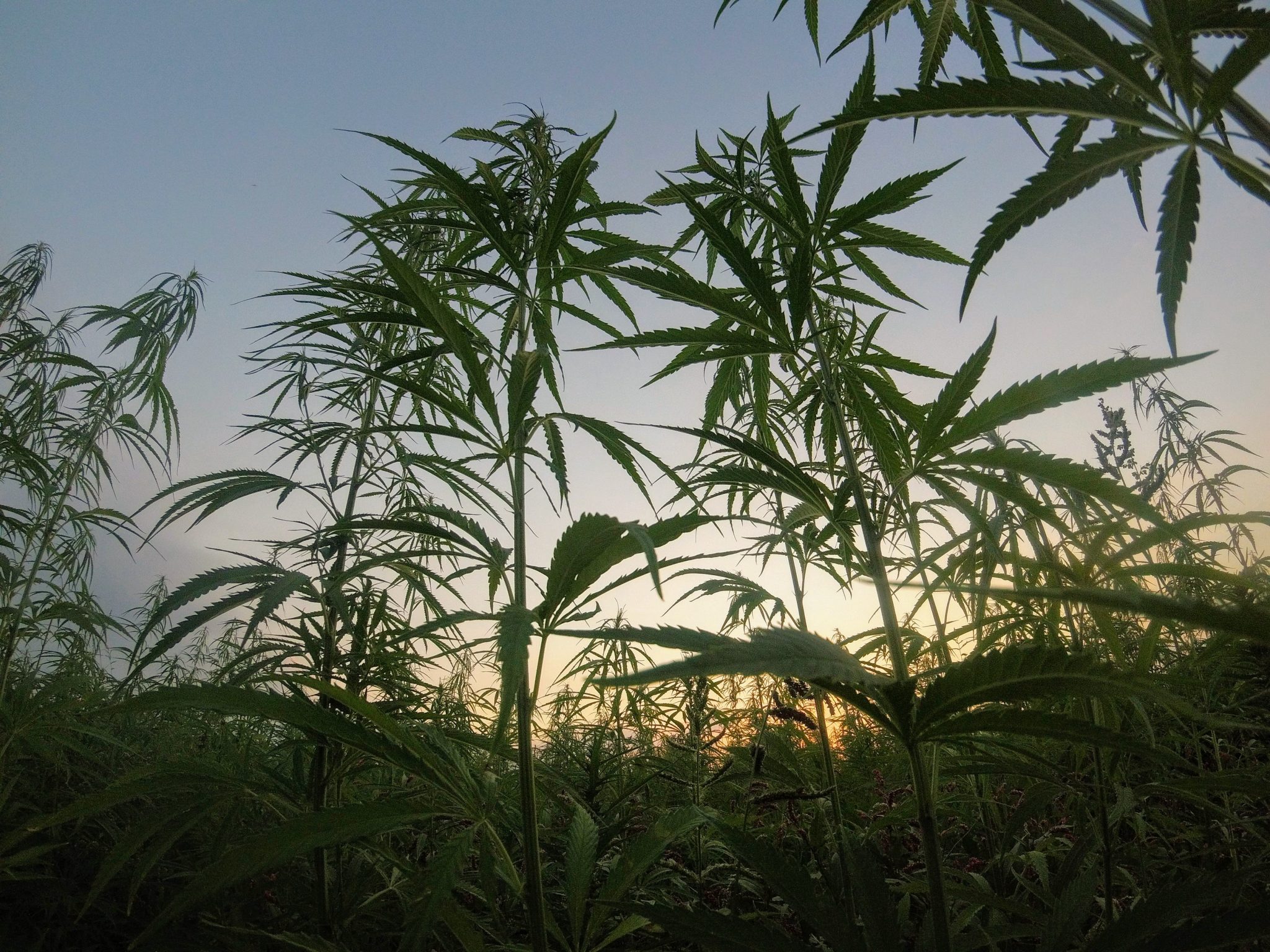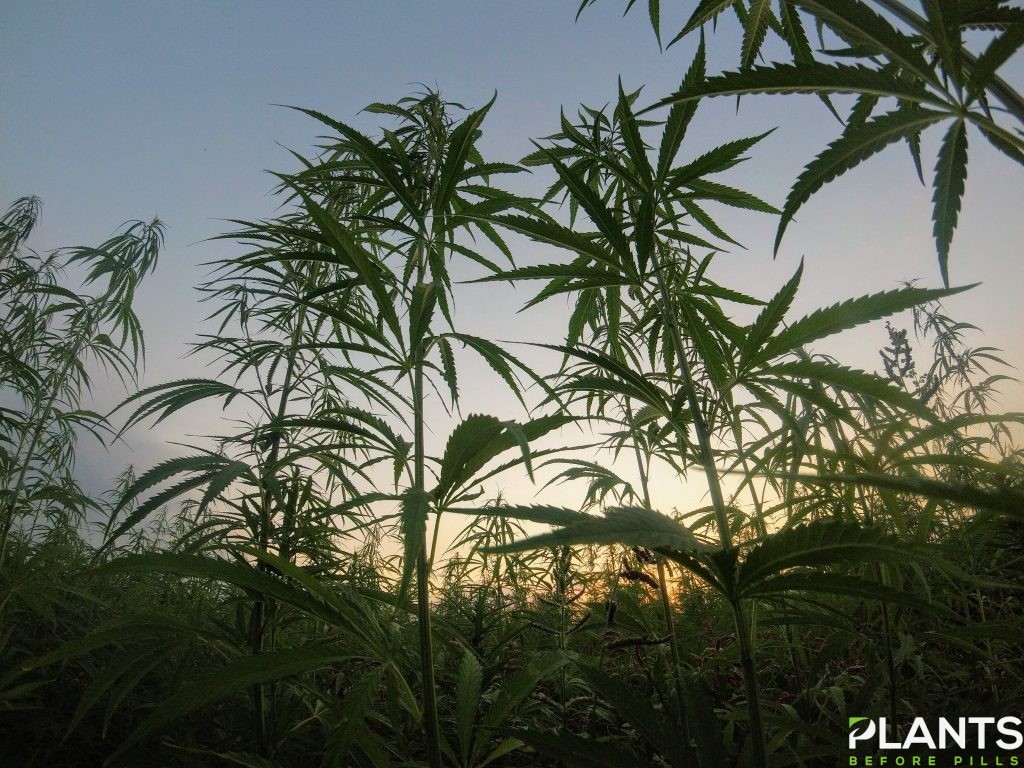 • Research on Where the Hemp is Grown
While it may look like it won't matter much, factoring the place where the hemp is grown should be on the top of your list. With hemp having the ability to absorb almost everything in its surrounding soil or ground, you may want to look into the place where it's planted. 
If it is grown in organically rich and healthy soil, chances are it will also yield high-quality plants. On the other hand, if it is grown in pesticides and soil with high levels of toxins and contaminants, this may be harmful for your consumption or use.
Conclusion 
In this day and age, taking care of your skin and body should be a priority. With these tips, you can finally find the best product for you that's safe and efficient all at the same time.
5 Hot CBD Products for Getting Your Skin's Glow On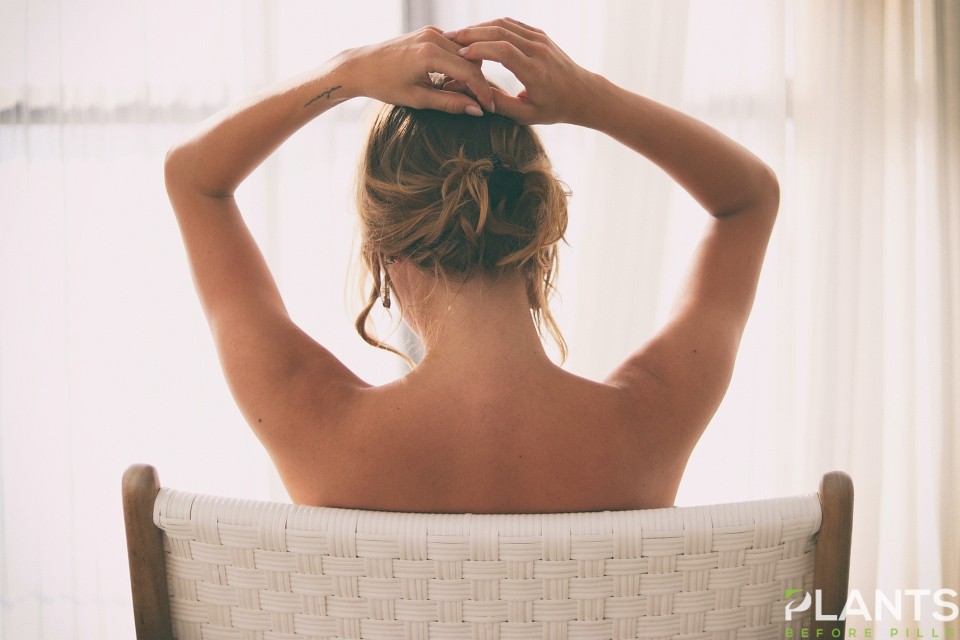 Numerous serums, lotions, creams, and balms infused with CBD oil have remained in demand throughout the past number of years – and for good reason. Apart from helping soothe the largest organ of your body thanks to its anti-inflammatory properties, these CBD beauty products actually have the capacity to ease one's stress and anxiety. A CBD cream can give your skin a healthy glow to go along with your less stressed feeling.
Though unprecedented times are upon us, there's no reason not to take care of ourselves and our skin, especially with the numerous benefits' cannabidiol can add to our skin. If you're interested in trying out something new and revitalizing your face and body to its best state, below are five hot CBD products you should get your hands on:
The CBD Skincare Co.'s CBD-Infused Exfoliating Cleanser – $34.00
A clean base is essential for all other skincare products to fully penetrate the face and work their magic within. Because of this, getting your cleansing game on should be the bare minimum.
What's great about The CBD Skincare Co.'s CBD-Infused Exfoliating Cleanser is that it contains the perfect trifecta of acids – glycolic, lactic, and salicylic – that can gently yet effectively slough of dead cells and give way to a brighter and more even complexion. The addition of full-spectrum cannabidiol is also known to aid healing, making it the best combination to clean the face.
Isodiol CannaCeuticals Repairing Night Cream – $49.00
A dedicated night cream is a must to help maintain plumpness and youthfulness. Night creams and other similar products are designed to hydrate and work their way into the skin over several hours.
One rich and ultra-luxe night cream is Isodiol CannaCeutical's Repairing Night Cream. To complement the nourishing and anti-inflammatory benefits of cannabidiol, this product is also formulated with aloe vera, glycerin, vitamin E, and willow bark to help add hydration and restore elasticity.
Kiskanu Hemp Face Oil – $32.00
If you're averse to heavy creams, why not switch up your routine to a lighter yet still moisturizing facial oil? With its anti-bacterial and antioxidant properties, this Hemp Face Oil will certainly help those fighting acne, blemishes, and other similar conditions. Besides cannabidiol, it is also formulated with a moisturizing mix of argan and jojoba oils.
This one of Kiskanu works especially well for a variety of uses, making it the perfect versatile addition to any bathroom or kit – and for all skin types. More than acting as facial oil and moisturizer, this can also work as a beard or hair oil, a makeup base, and a makeup remover.
Josie Maran Skin Dope Argan Oil + 100 mg CBD – $78.00
Up for a more luxurious experience? There's nothing like splurging a little for a bottle of Josie Maran's Skin Dope line, particularly its Argan Oil + 100 mg CBD product. Non-psychoactive and THC-free, this product is designed to treat the face in the gentlest way possible.
Using full-spectrum CBD oil, this product is said to clear and soothe troubled skin, while promoting balance and elasticity. With a unique blend of argan oil, CBD, and vitamin E, this powerful concoction is sure to guard against environmental damage.
Cannuka Nourishing Body Cream – $28.00
Let's not forget about the body, shall we? One of the best and most accessible brands on the market today is Cannuka. Its Nourishing Body Cream is touted as a miracle worker, particularly for individuals with dry and sensitive skin.
If your organ is in need of some hydration, you'll be happy to know that this is formulated with a mix of hyaluronic acid and manuka honey. Not only do these provide hydration and moisture, but these will also ensure that your skin is calm, soothed, and feels smooth to the touch.
Conclusion
Taking care of your skin is one of the most important self-care practices you can perform. By investing in these CBD skincare products, you can make sure that your skin is glowing, youthful, and supple for days on end.
Skin is In: Cannabis-Infused Products Beauty Gurus Swear By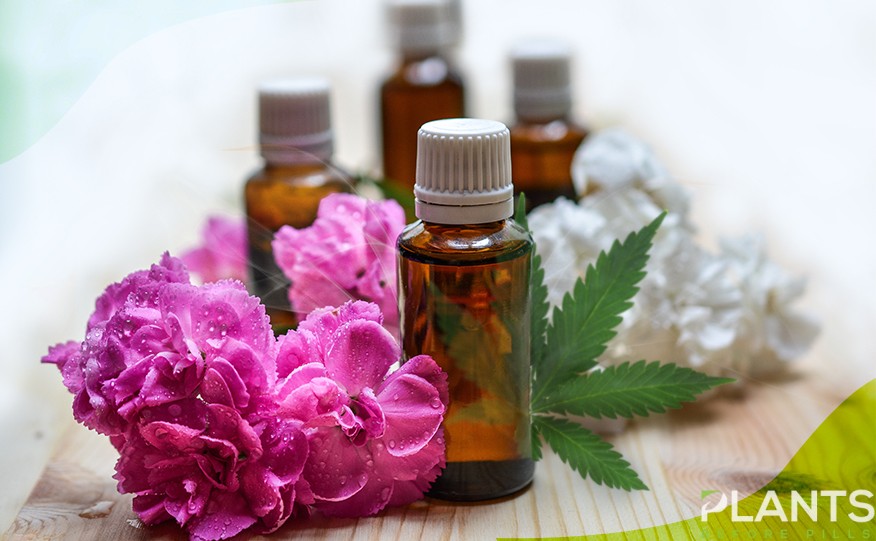 The changing weather conditions can take a toll on your skin. At times, you may notice your complexion becoming dull, sometimes even becoming peppered with dry patches. To look and feel your best at all times, pampering your skin with the best facial creams and treatments should be a priority when it comes to cannabis and CBD skincare.
Take a cue from your beloved and renowned beauty gurus. As individuals who rally for your best self and your best skin, these people know just how to nurse your skin back to its original condition. They might even make your face glowing and radiant than ever before.
One of the secrets that these skincare fanatics and beauty gurus share is trying out tons of products. One of the products these people swear by is using cannabis oil as one of their main skincare staples. If you are interested in getting your skin in its best state, take a look at some of the best cannabis-infused products and procedures you can do.
Cannabis-Infused Beauty Products and Procedures
If you are after the ultimate pampering session that's all kinds of luxurious, treating yourself to a wonderful afternoon of facials and spas is in order. According to Lauren Dana from Bustle, this life-changing treatment was not only a holistic experience, but it also allowed her to get in touch with her spirituality.
Should you wish to avail of this treatment yourself, visiting Harlem Skin and Laser Clinic is a great idea. Their session starts off with welcome rituals of sorts, with your feet being massaged with hemp oil balm, allowing you to release tension and anxiety from your body. This alone is telling that you're in for a one-of-a-kind session.
If a facial sounds way out of your league for the meantime, getting an equally luxurious product might do in a pinch. Hallie Gould from Byrdie reviewed I-Pekar Cannabis-Infused Tissue Repair Serum and said it did wonders for her face. Aside from helping heal acne, reduce inflammation, and stimulate cell regeneration, this serum also made her face feel more taut and smooth!
Want to go the extra mile? Take a leaf out of her book and use a derma roller. While the microneedles seem a little intimidating at first, using this item on your face in conjunction with the serum can yield the best results. Apart from boosting collagen in your face, you can also heal your skin.
You shouldn't stop at keeping your face moisturized. If you want your body to exude the same glow as your face, keeping it in good health should be in order. To do this, slathering on a generous pump of body lotion is the best way to go.
Lord Jones High CBD Formula Body Lotion is formulated with hemp oil that can help restore your skin's natural barrier. Not to mention, cannabidiol oil is perfect for relieving muscle pain and soreness from your body. If you want to indulge and soothe your tired body, make sure to put this lotion on right after your bath. You're guaranteed to have a restful sleep throughout the night.
Many people forget to keep their lips hydrated and moisturized. Whatever the season might be, it seems that these puckers just keep getting chapped! Since you won't want to be caught dead with cracked or peeling lips, swipe some lip balm right away. The Body Shop's Hemp Heavy Duty Lip Care is popular for a reason. Made with hemp oil, this will surely keep your lips smooth and kissable all year long.
Add these products in your arsenal and your skin is certainly on its way to looking its best. Who knows, you might even set a trend with your friends and loved ones!