Cannabis-Infused Products to Make You Glow for the Love Month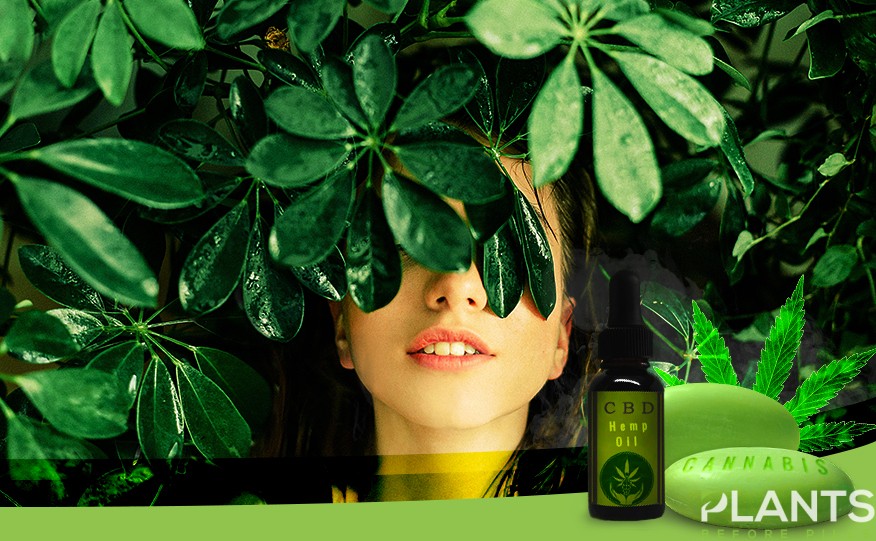 Everyone wants to look and feel their best at all times. During ­­the month of love, people seem to be more interested – or perhaps obsessed – with taking ca­­­re of their skin. Whether it's looking good for their significant other or simply wanting to pamper themselves, one thing is for sure – they want the glow on their faces to stay for a long time.
People go through lengths in order to achieve a flawless and poreless look. With the legalization of hemp in Canada and in some parts of the United States, it cannot be denied that outlook of skincare fanatics and skincare enthusiasts are changing as well. In light of this, more and more individuals are taking the plunge towards the kush industry: through beauty products.
The Lowdown on Cannabis Beauty
Cannabis-infused beauty products usually contain specific concentrations of cannabidiol or CBD. Cannabidiol is the non-psychoactive compound found in cannabis. Lisa DeSantis from Health, reports that CBD oil holds a multitude of benefits, including natural moisturizing factors, anti-inflammatory properties, and enhanced skin barrier function.
In addition to the impressive CBD oil benefits, there are also high concentrations of antibacterial properties in this potent product, allowing it to work its magic. From acne, eczema, and a plethora of skin issues, cannabidiol oil is the way to go.
What separates cannabis-infused products apart from other competitors in the market is the presence of cannabinoids in its roster. Cannabinoids are chemical compounds derived from hemp and marijuana. These are primarily responsible for regulating sensory and inflammatory happenings within the body, especially the skin.
A Step Towards Cannabis-Infused Products
Individuals who are still iffy about smoking a joint or lighting up can finally see what the world of hemp is all about. As a matter of fact, skincare enthusiasts will certainly rejoice knowing their pores won't get clogged and won't be opened during their sessions with hemp.
To help you get started on your journey, below are a few beauty items you might want to check out:
Nannette de Gaspe Bain Noir Cannabis Sativa Bath Soak Treatment
Start your luxurious evening with an equally luxe bath treatment. If you are looking for a product that will jumpstart your love affair not only with the brand but its list of premium ingredients. Aside from relaxing and soothing your skin, it can help you to de-stress as well. Take your time in soaking yourself in the hot tub and feel this treatment invigorate you.
Herbivore Emerald Cannabis Sativa (Hemp) Deep Moisture Glow Oil
Warm waters tend to strip moisture out of your skin. To help bring the glow back, add a few drops of this hydrating, non-greasy cannabidiol oil on your face. This is enough to replenish your face and bring back the moisture, especially with the harsh winter ahead. Acne-prone individuals and cystic acne sufferers, as well as anti-aging fanatics, all have good things to say about this product. To deem it as a miracle worker would be an understatement.
Kate Somerville Deep Tissue Repair Cream with Peptide K8
For added moisture, top your routine off with a generous dollop of this deep tissue repair cream. Aside from sealing in moisture, this also claims to visibly reverse the signs of aging. In time, you can see your skin glowing and radiant more than ever.
Fresh Cannabis Santal Eu de Parfum
Whether you are staying at home, going off to a dinner with a loved one, or surprising your significant other with one-on-one time, spritzing perfume is definitely the cherry on top of your beauty routine. Made with notes of vanilla musk, chocolate, bergamot, and a heady mix of other sensual scents, this will surely make your evening one to remember, adding whiffs of earthiness to this floral aroma.
End your day on a high note by using these premium luxury goodies. Get that glow and use the power of cannabis-infused beauty products to your advantage.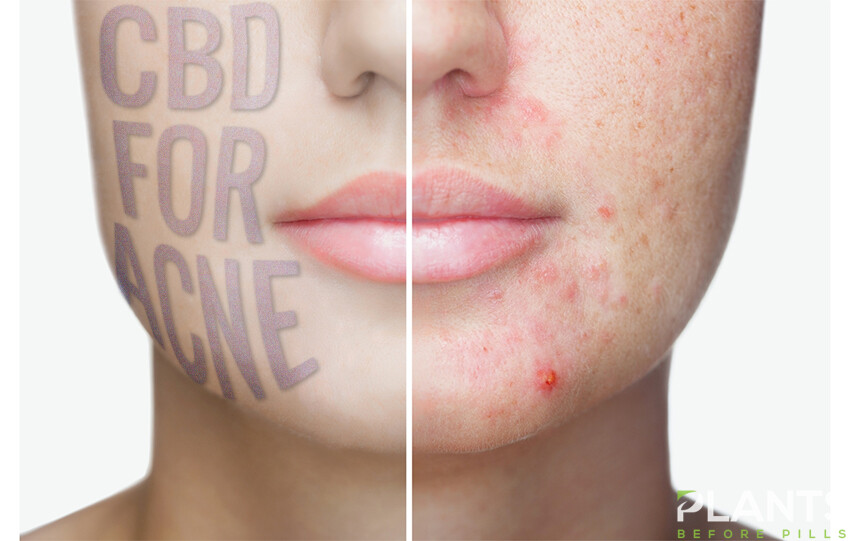 Thanks to its anti-inflammatory properties, CBD is increasingly becoming known as a treatment for acne. If you're suffering from acne, find out if CBD is right for you.
I Used Hemp Oil for 30 Days and This is What Happened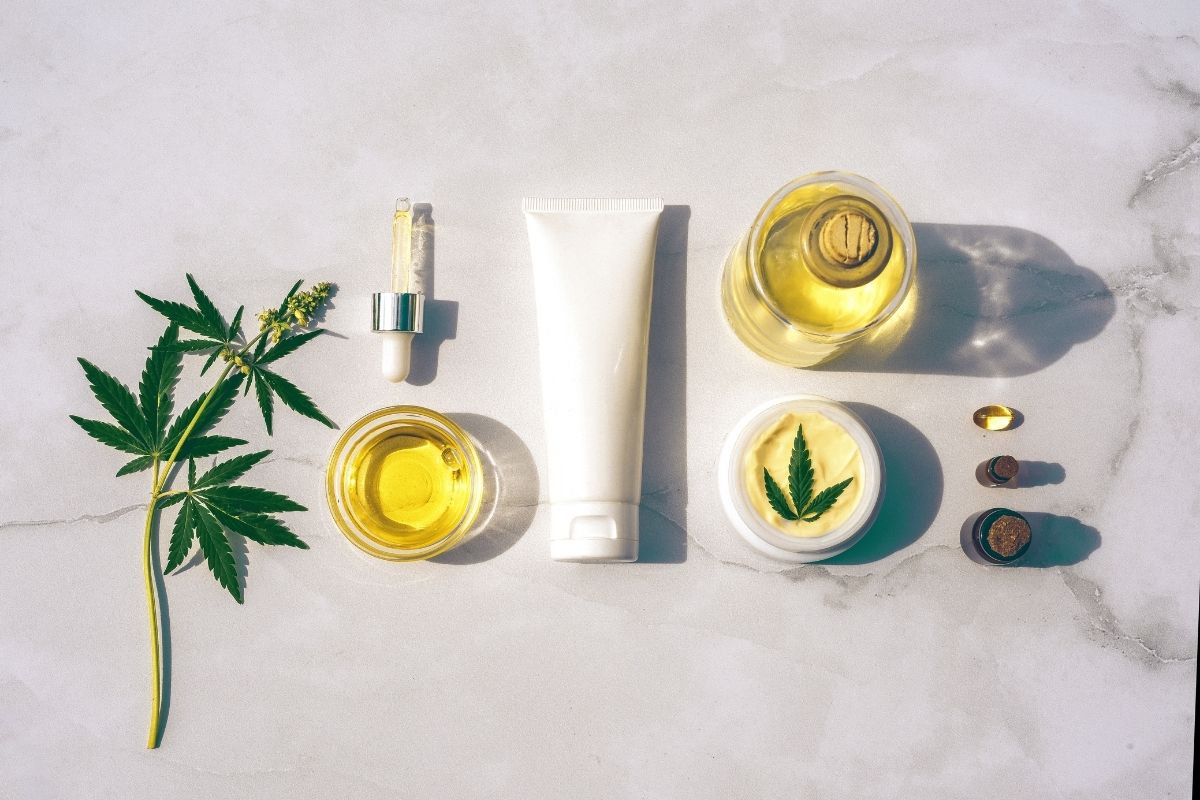 Acne, Redness, pigmentation, and scars are some of the most common skin problems that plagues many. Nowadays, a lot of people are trying out hemp oil as a way to address these skin issues. This Youtuber tries it on her skin for 30 days. Let's see what happens.
CBD Skincare Products Worth Trying in 2021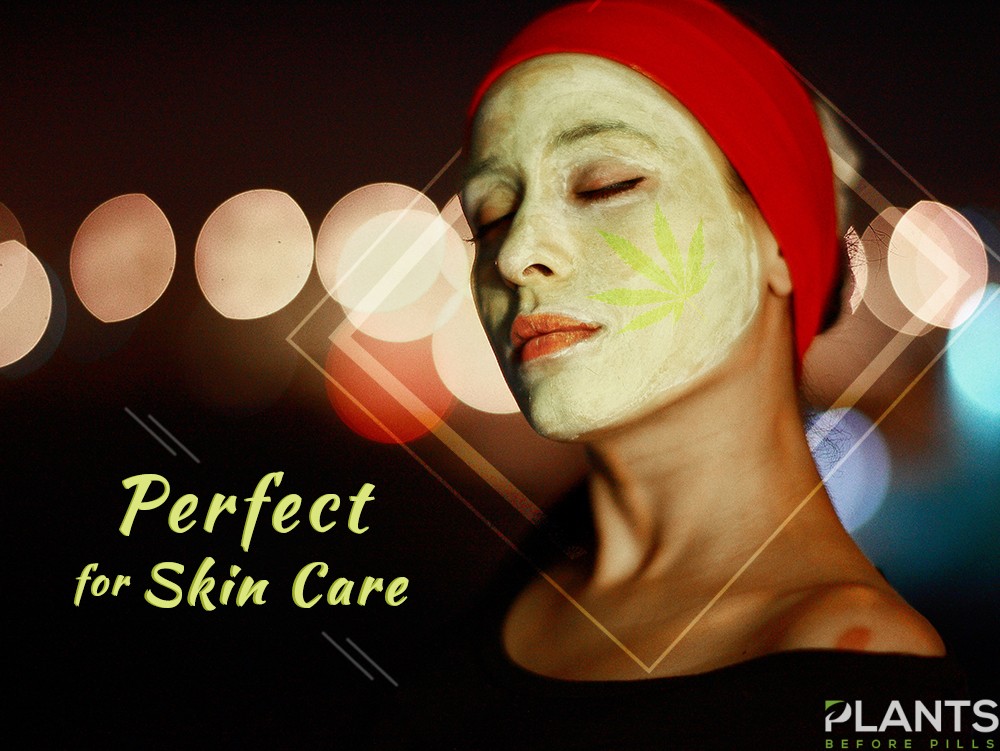 Anti-aging products are popular, and have been for a long time. In fact, people have been using them since ancient Egyptian times to help preserve their youth and live longer lives. Today's anti-aging products usually consist of creams or lotions that contain ingredients like retinol or collagen to help improve skin elasticity or reduce wrinkles. CBD oil is also used in these types of products as it can provide numerous health benefits including improving mood, reducing inflammation and pain, relieving stress and anxiety, boosting immunity, fighting cancer cells (and tumor growth), improving mental focus.
We have chosen the 5 CBD anti aging products below we think are the best, and what you can expect to get from them depending on your needs.
#5 Herbivore Botanicals Emerald CBD + Adaptogens Deep Moisture Glow Oil
Herbivore Botanicals has created a CBD-infused face oil that will leave skin feeling hydrated and glowing. It soothes, nourishes, and protects the skin while also helping to create a feeling of balance and vibrancy.
#4 Saint Jane Luxury Beauty Serum
Saint Jane Luxury Beauty Serum is a powerful serum that will help to rejuvenate and restore skin's natural beauty. It works with your body's own aging process by boosting the production of collagen, elastin, and other essential proteins.
#3 Cannuka Nourishing Body Cream
This is another popular CBD skincare product that is getting some attention as of late. Cannuka Nourishing Body Cream is designed to moisturize, heal and soothe the skin while also providing a natural anti-aging treatment.
#2 Kiehl's Cannabis Sativa Seed Oil Herbal Concentrate
Kiehl's Cannabis Sativa Seed Oil Concentrate does not have any THC, but it is a natural and powerful anti-aging solution that can be used to reduce wrinkles on the skin. This product will also help to minimize the appearance of other age spots as well.
#1 Azure Botanics Opulent Beauty Oil
This CBD oil formulation from Azure Botanics provides benefits including reducing inflammation, improving skin elasticity, reducing wrinkles, and fighting aging in general. It has all of the benefits mentioned above but also packs in a variety of other ingredients to help with the skin.
What is working for you?
What kind of CBD skin care regimen are you using to fight aging and what are the results so far?
Please share your favorites on our Facebook page!