Cannabis-Infused Products to Make You Glow for the Love Month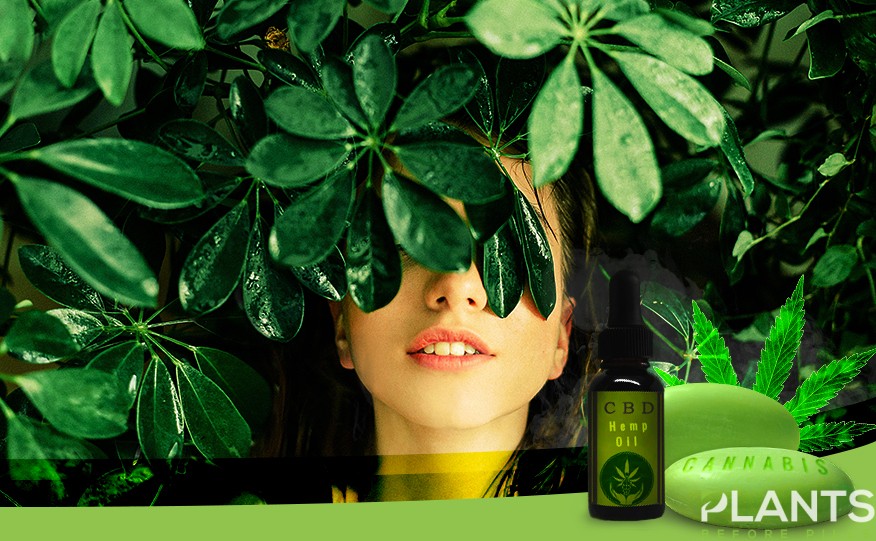 Everyone wants to look and feel their best at all times. During ­­the month of love, people seem to be more interested – or perhaps obsessed – with taking ca­­­re of their skin. Whether it's looking good for their significant other or simply wanting to pamper themselves, one thing is for sure – they want the glow on their faces to stay for a long time.
People go through lengths in order to achieve a flawless and poreless look. With the legalization of hemp in Canada and in some parts of the United States, it cannot be denied that outlook of skincare fanatics and skincare enthusiasts are changing as well. In light of this, more and more individuals are taking the plunge towards the kush industry: through beauty products.
The Lowdown on Cannabis Beauty
Cannabis-infused beauty products usually contain specific concentrations of cannabidiol or CBD. Cannabidiol is the non-psychoactive compound found in cannabis. Lisa DeSantis from Health, reports that CBD oil holds a multitude of benefits, including natural moisturizing factors, anti-inflammatory properties, and enhanced skin barrier function.
In addition to the impressive CBD oil benefits, there are also high concentrations of antibacterial properties in this potent product, allowing it to work its magic. From acne, eczema, and a plethora of skin issues, cannabidiol oil is the way to go.
What separates cannabis-infused products apart from other competitors in the market is the presence of cannabinoids in its roster. Cannabinoids are chemical compounds derived from hemp and marijuana. These are primarily responsible for regulating sensory and inflammatory happenings within the body, especially the skin.
A Step Towards Cannabis-Infused Products
Individuals who are still iffy about smoking a joint or lighting up can finally see what the world of hemp is all about. As a matter of fact, skincare enthusiasts will certainly rejoice knowing their pores won't get clogged and won't be opened during their sessions with hemp.
To help you get started on your journey, below are a few beauty items you might want to check out:
Nannette de Gaspe Bain Noir Cannabis Sativa Bath Soak Treatment
Start your luxurious evening with an equally luxe bath treatment. If you are looking for a product that will jumpstart your love affair not only with the brand but its list of premium ingredients. Aside from relaxing and soothing your skin, it can help you to de-stress as well. Take your time in soaking yourself in the hot tub and feel this treatment invigorate you.
Herbivore Emerald Cannabis Sativa (Hemp) Deep Moisture Glow Oil
Warm waters tend to strip moisture out of your skin. To help bring the glow back, add a few drops of this hydrating, non-greasy cannabidiol oil on your face. This is enough to replenish your face and bring back the moisture, especially with the harsh winter ahead. Acne-prone individuals and cystic acne sufferers, as well as anti-aging fanatics, all have good things to say about this product. To deem it as a miracle worker would be an understatement.
Kate Somerville Deep Tissue Repair Cream with Peptide K8
For added moisture, top your routine off with a generous dollop of this deep tissue repair cream. Aside from sealing in moisture, this also claims to visibly reverse the signs of aging. In time, you can see your skin glowing and radiant more than ever.
Fresh Cannabis Santal Eu de Parfum
Whether you are staying at home, going off to a dinner with a loved one, or surprising your significant other with one-on-one time, spritzing perfume is definitely the cherry on top of your beauty routine. Made with notes of vanilla musk, chocolate, bergamot, and a heady mix of other sensual scents, this will surely make your evening one to remember, adding whiffs of earthiness to this floral aroma.
End your day on a high note by using these premium luxury goodies. Get that glow and use the power of cannabis-infused beauty products to your advantage.
Making Cannabis Infused Soap? [VIDEO]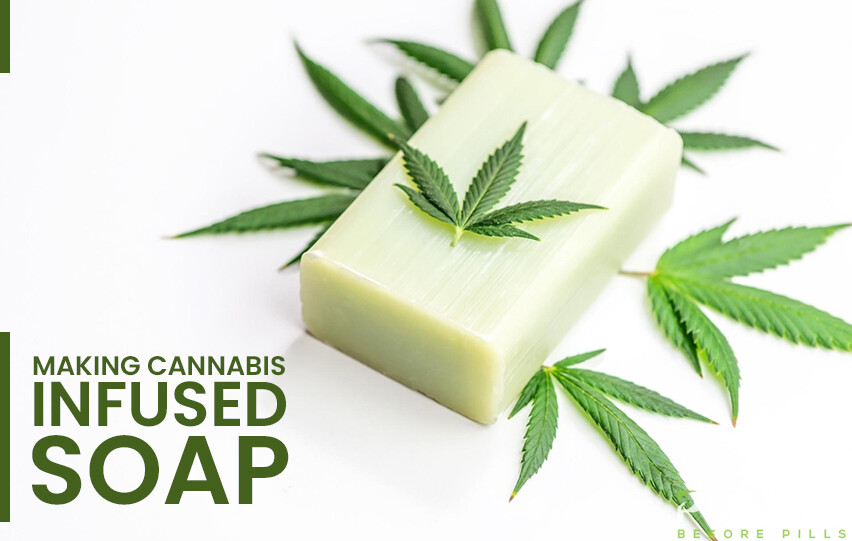 If you're thinking of ways to use marijuana topically, is making it in into a soap a good option? Find out the pros and cons of using and making cannabis-infused soap.
CBD OIL BENEFITS + what it did to my skin! [VIDEO]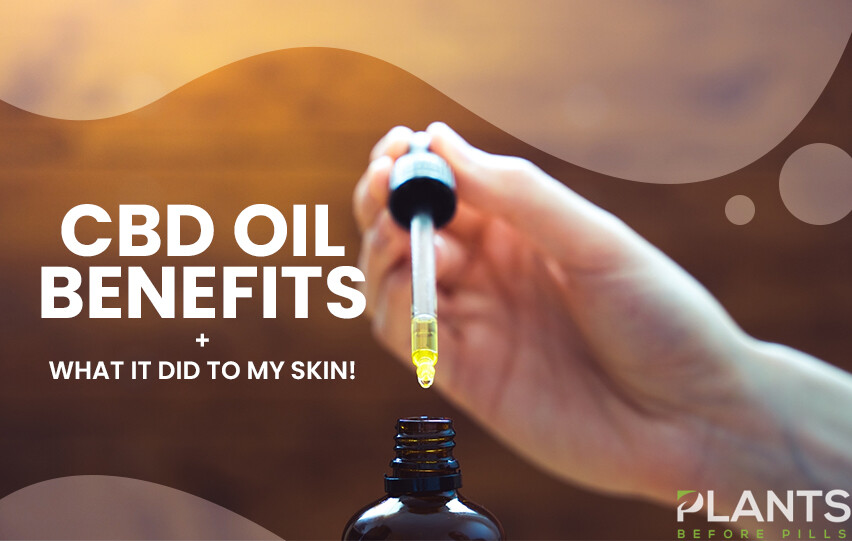 This video talks about the benefits of CBD oil for skin. Many users are starting to notice how CBD can work well in making the skin more healthy, plump, and supple. It can also address a variety of skin issues such as acne and redness.
CBD Skincare and why it can be useful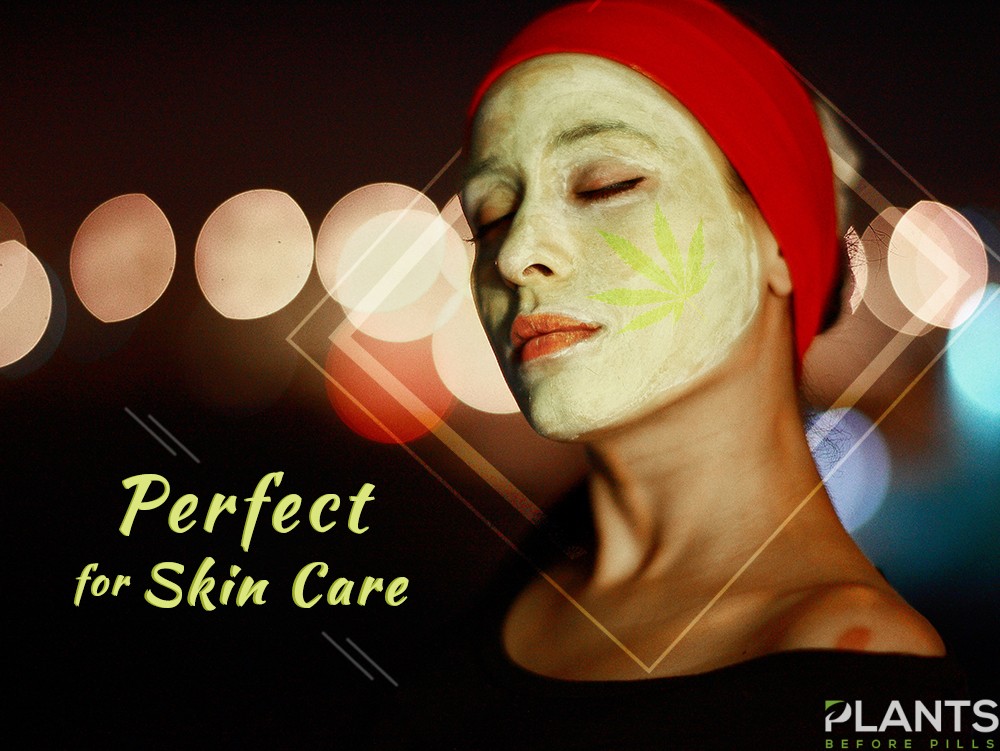 As the popularity of CBD skincare products has increased, there are more options available to consumers than ever before. This has also made the market competitive, but it is also an indication that these products are having a positive effect on the lives of people all over the world. CBD, or Cannabidiol, is one of the most well-known cannabinoids, especially due to the recent legalization of cannabis in many areas throughout the United States. As the science behind this product has evolved, the possibilities of its application have expanded. One area that has seen a great deal of success with CBD use in skincare products.
So here we will take a look at CBD oil in skincare and why it can be useful. The skin is the biggest organ in the human body, and it is also the most important in determining much of our overall health. As such, it makes sense to take good care of it. 
What is CBD?
CBD oil has been in the news a lot recently, and the buzz about its potential health benefits is a hot topic. CBD is a natural chemical compound that comes from the cannabis plant and that's where you get standard marijuana and hemp. The active ingredients are THC and CBD. CBD is a potent antioxidant and works as a powerful anti-inflammatory. It assists in the overproduction of sebum which is the main cause of oily skin, which can lead to acne.
How Does CBD work on the Skin?
In the different layers of our skin, we have receptors. These receptors let our body know when there is an overaction of something. This can be an itch or pain. CBD can calm down many skin conditions such as eczema, acne, or even post- herpetic neuralgia. It doesn't treat the condition, but it targets the hormones causing the condition.
At Imagine You New in St. Petersburg Florida, we use CBD in our serums, masks, face cream, body lotion, and eye cream.
Hemp seed oil is an active ingredient in a lot of our products, but it's not the same as CBD. CBD-infused products create an anti-inflammatory response. A high-quality hemp seed oil is good for dry skin and can provide a lot of hydration just like hyaluronic acid.
Here are the Benefits of CBD skincare products
Acne inflammation- In the first stage of acne, CBD beauty products can help with overproducing oil and breakouts.
Keep Oil production at bay- With full-spectrum CBD oil, can help with the hormone response and stop the oiliness on the skin.
Reduce Breakouts- I like to use essential oils with CBD to help with the inflammation on the skin and with the oil.
Calm Rosacea: Cbd is very calming and helps with rosacea skin.
Free Radical Damage – Excellent source of antioxidants for the skin.
Eczema- Helps with the irritation and calms the skin
Lessens Hormonal Conditions- CBD is a powerful adaptogen. Can help during stressful times to lessen the release of hormones on the skin
Hydration: CBD can be moisturizing.
Very small amount of side effects
How to Use CBD Skincare.
The products can come in the form of a serum or a lotion. With any skincare regime, you'll want to follow the layering process. Always layer the thinnest to thickest.