Cannabis-Infused Products to Make You Glow for the Love Month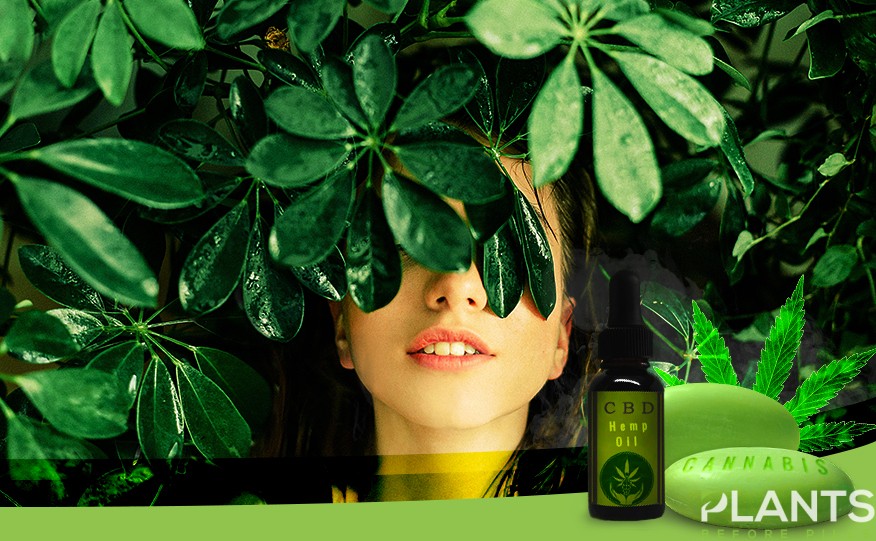 Everyone wants to look and feel their best at all times. During ­­the month of love, people seem to be more interested – or perhaps obsessed – with taking ca­­­re of their skin. Whether it's looking good for their significant other or simply wanting to pamper themselves, one thing is for sure – they want the glow on their faces to stay for a long time.
People go through lengths in order to achieve a flawless and poreless look. With the legalization of hemp in Canada and in some parts of the United States, it cannot be denied that outlook of skincare fanatics and skincare enthusiasts are changing as well. In light of this, more and more individuals are taking the plunge towards the kush industry: through beauty products.
The Lowdown on Cannabis Beauty
Cannabis-infused beauty products usually contain specific concentrations of cannabidiol or CBD. Cannabidiol is the non-psychoactive compound found in cannabis. Lisa DeSantis from Health, reports that CBD oil holds a multitude of benefits, including natural moisturizing factors, anti-inflammatory properties, and enhanced skin barrier function.
In addition to the impressive CBD oil benefits, there are also high concentrations of antibacterial properties in this potent product, allowing it to work its magic. From acne, eczema, and a plethora of skin issues, cannabidiol oil is the way to go.
What separates cannabis-infused products apart from other competitors in the market is the presence of cannabinoids in its roster. Cannabinoids are chemical compounds derived from hemp and marijuana. These are primarily responsible for regulating sensory and inflammatory happenings within the body, especially the skin.
A Step Towards Cannabis-Infused Products
Individuals who are still iffy about smoking a joint or lighting up can finally see what the world of hemp is all about. As a matter of fact, skincare enthusiasts will certainly rejoice knowing their pores won't get clogged and won't be opened during their sessions with hemp.
To help you get started on your journey, below are a few beauty items you might want to check out:
Nannette de Gaspe Bain Noir Cannabis Sativa Bath Soak Treatment
Start your luxurious evening with an equally luxe bath treatment. If you are looking for a product that will jumpstart your love affair not only with the brand but its list of premium ingredients. Aside from relaxing and soothing your skin, it can help you to de-stress as well. Take your time in soaking yourself in the hot tub and feel this treatment invigorate you.
Herbivore Emerald Cannabis Sativa (Hemp) Deep Moisture Glow Oil
Warm waters tend to strip moisture out of your skin. To help bring the glow back, add a few drops of this hydrating, non-greasy cannabidiol oil on your face. This is enough to replenish your face and bring back the moisture, especially with the harsh winter ahead. Acne-prone individuals and cystic acne sufferers, as well as anti-aging fanatics, all have good things to say about this product. To deem it as a miracle worker would be an understatement.
Kate Somerville Deep Tissue Repair Cream with Peptide K8
For added moisture, top your routine off with a generous dollop of this deep tissue repair cream. Aside from sealing in moisture, this also claims to visibly reverse the signs of aging. In time, you can see your skin glowing and radiant more than ever.
Fresh Cannabis Santal Eu de Parfum
Whether you are staying at home, going off to a dinner with a loved one, or surprising your significant other with one-on-one time, spritzing perfume is definitely the cherry on top of your beauty routine. Made with notes of vanilla musk, chocolate, bergamot, and a heady mix of other sensual scents, this will surely make your evening one to remember, adding whiffs of earthiness to this floral aroma.
End your day on a high note by using these premium luxury goodies. Get that glow and use the power of cannabis-infused beauty products to your advantage.
CBD Beauty Products to Help Treat Maskne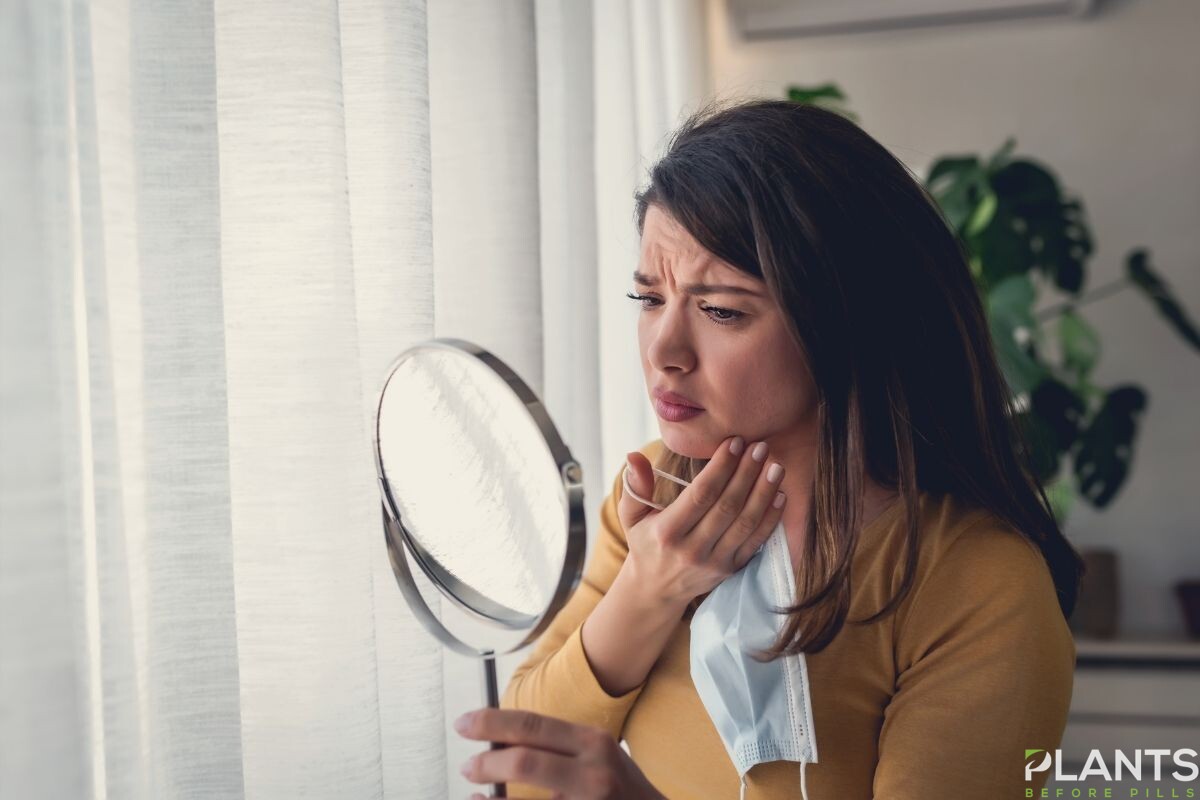 The pandemic, the global health crisis, and the lockdowns have taken quite a toll on individuals around the world, especially on their physical and mental health. After all, battling and navigating a pandemic and a global health crisis is no joke, what with numerous protocols and restrictions in place. One of these is being required to wear face coverings to protect ourselves and other people.
While wearing masks and face shields are undoubtedly necessary, this has opened up a whole new concern for many individuals – maskne. However trivial it may seem, experiencing a surge in maskne and inflammation causes individuals to lose some of their confidence.
Given the widespread phenomenon, numerous people are seeking ways to address their skin concern. This is where CBD beauty products enter. With its inflammatory and antibacterial properties, this is touted as a miracle worker by many users.
Defining Maskne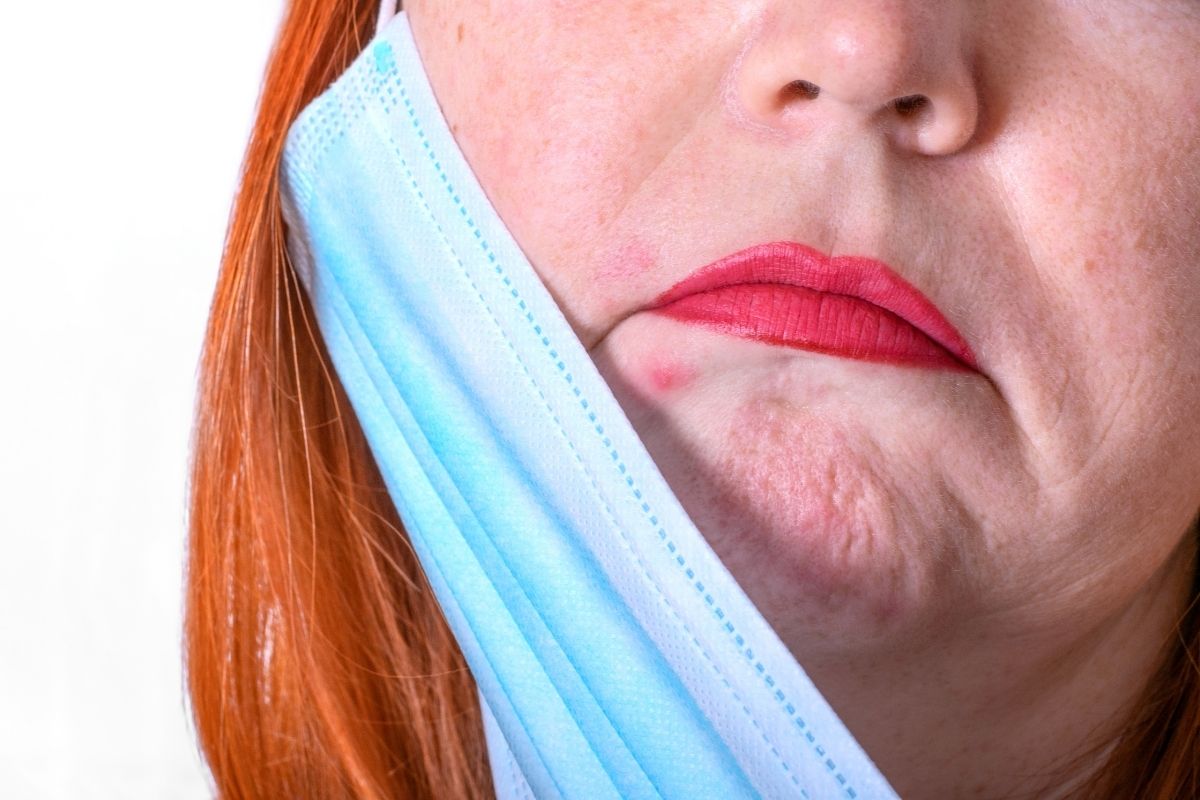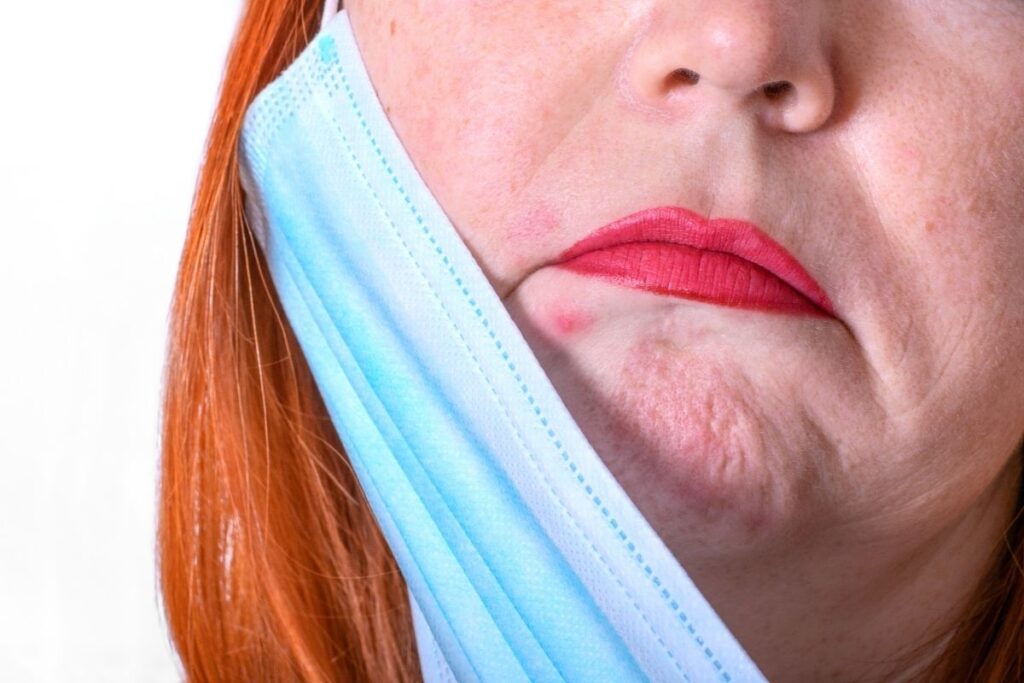 Maskne is short for 'mask acne.' From its name alone, this type of acne is derived from wearing a face mask for long periods of time. While this is new for many individuals, this is a regular occurrence for those working in the healthcare industry.
One of the main causes of maskne is skin friction and the lack of skin's exposure to air. The heat, sweat, and pressure on the skin can also lead to maskne. Besides acne, the skin on the face can also manifest different types of irritation, such as redness or bumpiness. This condition can be exacerbated with the continued blockage and humidity that your pores are being forced to contend with.
Treating Maskne with CBD
CBD skincare products, such as topicals, oils, and ointments, have been found particularly effective in battling maskne and other types of inflammation. This can be chalked up to the compound's anti-inflammatory and antimicrobial properties, making it ideal and beneficial in battling an array of skin issues such as acne, eczema, and even signs of aging.
CBD hemp oil can treat acne and inflammation by inhibiting the oil-producing cells. At the same time, this also helps lessen and normalize excessive oil production in the face and body. Because of its moisturizing and hydrating properties, it can also reduce or even prevent scarring and further inflammation of the skin. The good news is that it also prevents pain from being felt by the person, primarily due to its soothing effects and properties.
3 CBD Beauty Products to Help Treat Maskne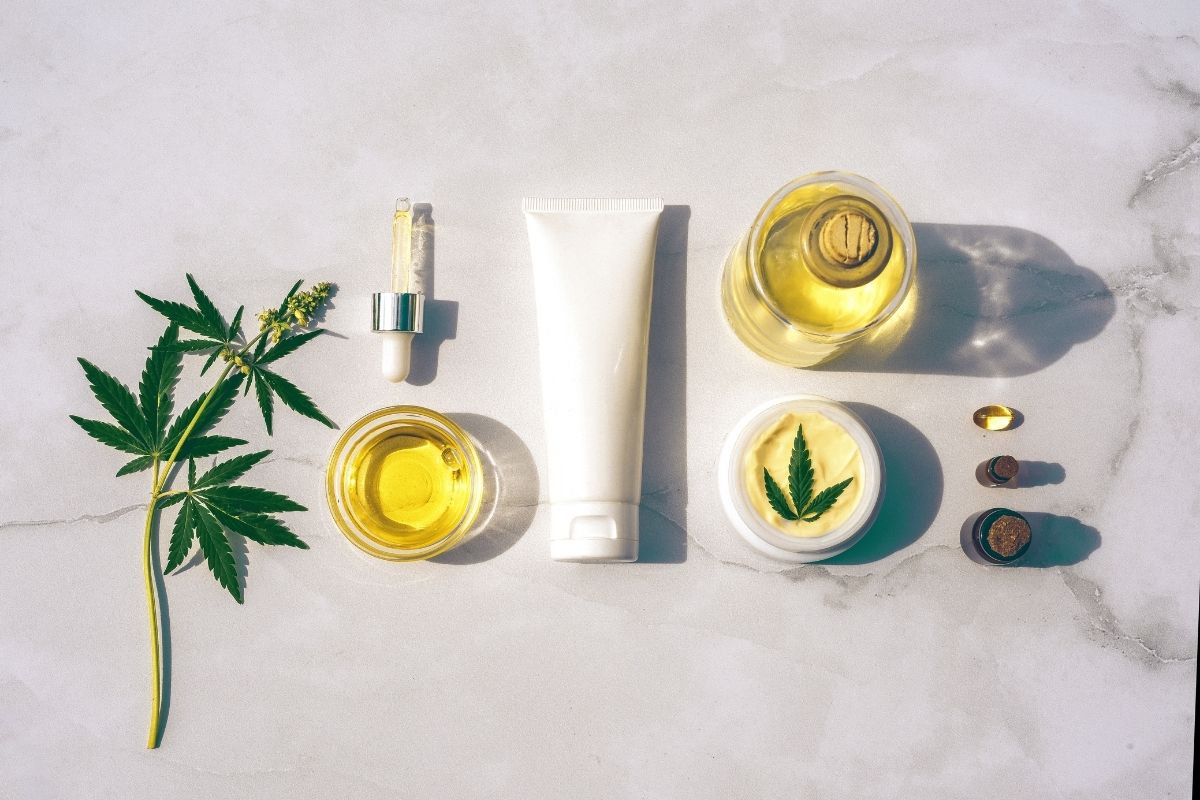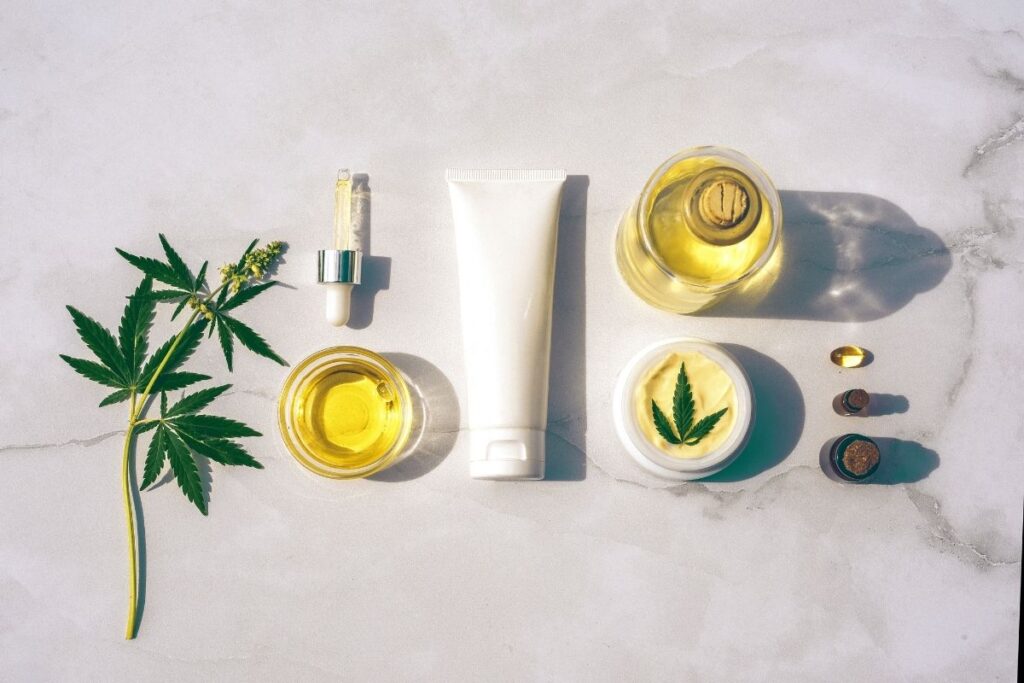 Given the effectiveness of CBD beauty products to help treat maskne, you may want to try out certain items in the market today. Below are some worthy contenders to add to your cart and help you battle those maskne away.
Vertly Glowing Face Serum
When it comes to potency and freshness, it seems that Vertly is synonymous with these two adjectives and rightly so. They are proud to bring potent CBD-infused products closer to people by combining the best ingredients on the market.
Apart from cannabidiol, this serum is made with 24 nutrient-filled botanicals such as calendula and caffeine, both of which are soothing and energizing at the same time. It also seeks to heighten antioxidant protection with various floral extracts.
Lily CBD Unforgettable CBD Aloe Vera Lotion
Another company that makes small batches of CBD products is Lily CBD. True to its name, this unforgettable lotion is designed to add not only a burst of hydration to the skin, but also a strong yet soothing moisturizing factor with its array of oils.
Besides cannabidiol, one of the standout ingredients that work in conjunction with CBD oil is aloe vera. This is made to hydrate dry and parched skin and with its light, airy, and whipped texture, you might just enjoy adding this to your arsenal to keep the maskne at bay.
Last but certainly not least on this list is the essence toner from Kana. This K-beauty brand gives users the best of both worlds by bringing in clean and natural ingredients and the ingenuity of the industry to the market.
This essence not only gives an instant and refreshing dose of hydration, but it also ensures the skin is prepped to absorb other skincare additions. Combined with pink lotus, cannabidiol can drastically address the imperfections and while addressing inflammation from the root.
The Bottom Line
Treating maskne is now more accessible and convenient than ever with tons of cannabidiol-based options available on the market. With this, people suffering from inflammation and other similar skin conditions can finally get the best skin of their life.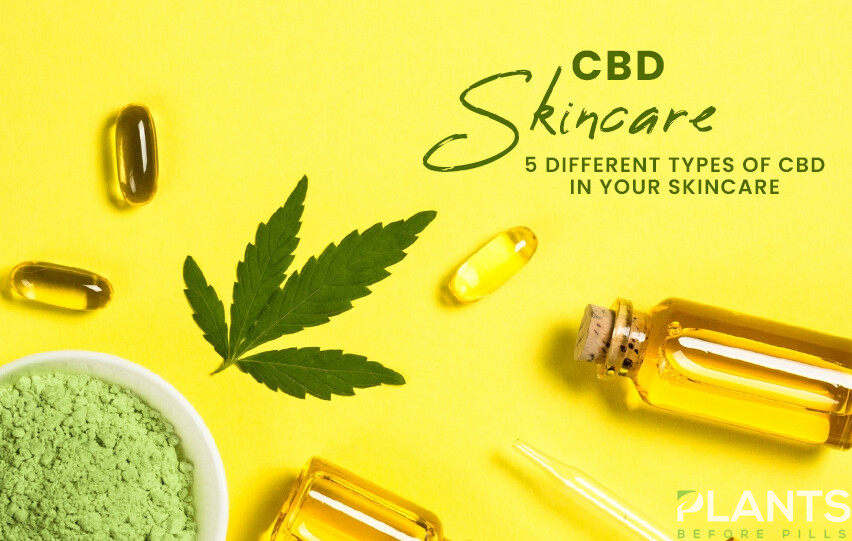 With so many CBD skincare products in the market today, how do you know which one is right for your needs? Turns out there's actually 5 different kinds of CBD skincare products. This video explains the differences among them.
I Tried The Trendy CBD Facial [VIDEO]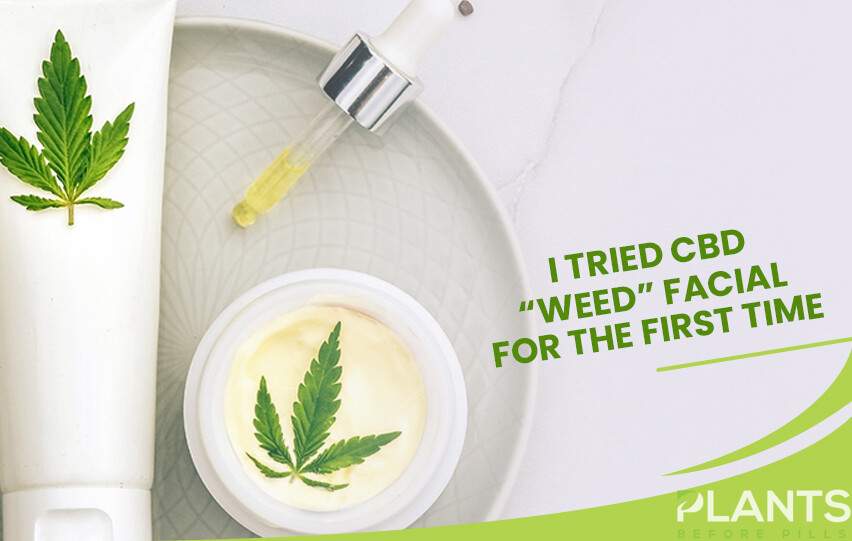 Thanks to its soothing and anti-inflammatory properties, skin care brands has started to infuse CBD into a variety of products such as serums, salves, and creams. Now, CBD has made its way to the facial routine. Check out this video to see what a CBD facial looks like.