Cannabis-Infused Products to Make You Glow for the Love Month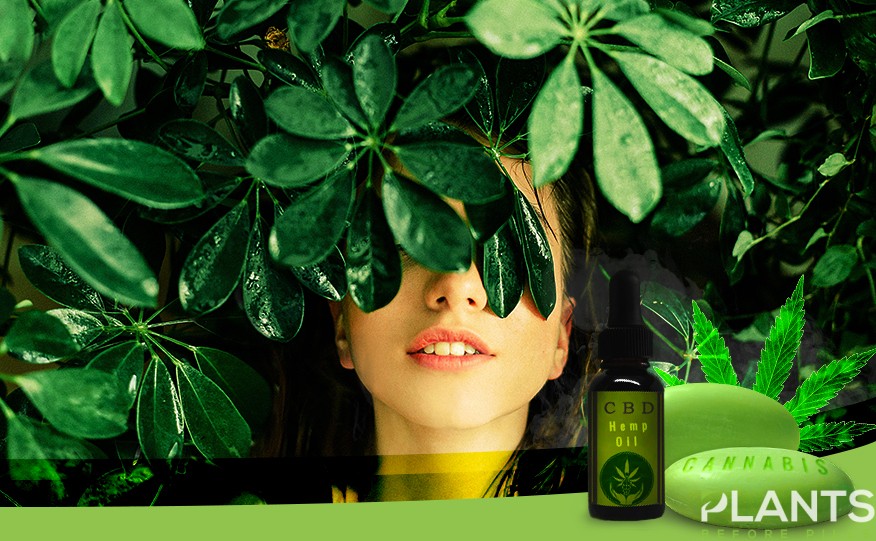 Everyone wants to look and feel their best at all times. During ­­the month of love, people seem to be more interested – or perhaps obsessed – with taking ca­­­re of their skin. Whether it's looking good for their significant other or simply wanting to pamper themselves, one thing is for sure – they want the glow on their faces to stay for a long time.
People go through lengths in order to achieve a flawless and poreless look. With the legalization of hemp in Canada and in some parts of the United States, it cannot be denied that outlook of skincare fanatics and skincare enthusiasts are changing as well. In light of this, more and more individuals are taking the plunge towards the kush industry: through beauty products.
The Lowdown on Cannabis Beauty
Cannabis-infused beauty products usually contain specific concentrations of cannabidiol or CBD. Cannabidiol is the non-psychoactive compound found in cannabis. Lisa DeSantis from Health, reports that CBD oil holds a multitude of benefits, including natural moisturizing factors, anti-inflammatory properties, and enhanced skin barrier function.
In addition to the impressive CBD oil benefits, there are also high concentrations of antibacterial properties in this potent product, allowing it to work its magic. From acne, eczema, and a plethora of skin issues, cannabidiol oil is the way to go.
What separates cannabis-infused products apart from other competitors in the market is the presence of cannabinoids in its roster. Cannabinoids are chemical compounds derived from hemp and marijuana. These are primarily responsible for regulating sensory and inflammatory happenings within the body, especially the skin.
A Step Towards Cannabis-Infused Products
Individuals who are still iffy about smoking a joint or lighting up can finally see what the world of hemp is all about. As a matter of fact, skincare enthusiasts will certainly rejoice knowing their pores won't get clogged and won't be opened during their sessions with hemp.
To help you get started on your journey, below are a few beauty items you might want to check out:
Nannette de Gaspe Bain Noir Cannabis Sativa Bath Soak Treatment
Start your luxurious evening with an equally luxe bath treatment. If you are looking for a product that will jumpstart your love affair not only with the brand but its list of premium ingredients. Aside from relaxing and soothing your skin, it can help you to de-stress as well. Take your time in soaking yourself in the hot tub and feel this treatment invigorate you.
Herbivore Emerald Cannabis Sativa (Hemp) Deep Moisture Glow Oil
Warm waters tend to strip moisture out of your skin. To help bring the glow back, add a few drops of this hydrating, non-greasy cannabidiol oil on your face. This is enough to replenish your face and bring back the moisture, especially with the harsh winter ahead. Acne-prone individuals and cystic acne sufferers, as well as anti-aging fanatics, all have good things to say about this product. To deem it as a miracle worker would be an understatement.
Kate Somerville Deep Tissue Repair Cream with Peptide K8
For added moisture, top your routine off with a generous dollop of this deep tissue repair cream. Aside from sealing in moisture, this also claims to visibly reverse the signs of aging. In time, you can see your skin glowing and radiant more than ever.
Fresh Cannabis Santal Eu de Parfum
Whether you are staying at home, going off to a dinner with a loved one, or surprising your significant other with one-on-one time, spritzing perfume is definitely the cherry on top of your beauty routine. Made with notes of vanilla musk, chocolate, bergamot, and a heady mix of other sensual scents, this will surely make your evening one to remember, adding whiffs of earthiness to this floral aroma.
End your day on a high note by using these premium luxury goodies. Get that glow and use the power of cannabis-infused beauty products to your advantage.
CBD Treats to Give Away to Adult Trick or Treaters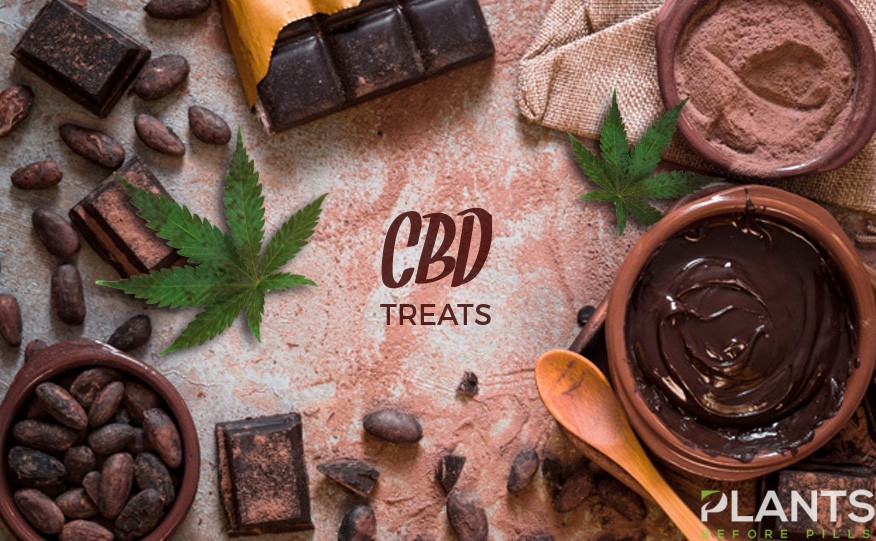 Halloween is certainly not just for kids. While the novelty of dressing up and going from one door to another may wear down with age, there's nothing more fun and exciting than getting treats to eat during the wee hours of the night. Now that you are much older, you may finally understand the appeal of CBD edibles that are geared towards friends and other likeminded individuals.
If you have friends coming over or you are simply waiting for a few adult guests to come knocking at your door, you might want to surprise them with wonderful cannabis goodies. Not only will this make them feel loved and pampered, but it will also bring them back to their childhood.
While taking a dosage of cannabidiol directly under the tongue is still the way to go, there are other creative ways you can take and use this. Below are some ideas that might be of help this coming Halloween:
CBD Oil Edibles for Chocolate Lovers
Numerous guests prefer to eat cannabis-laced food items as it reminds them of their childhood trick or treating experiences during Halloween. Not to mention, eating cannabis-infused foodstuff is simply an unparalleled experience. Some of the hottest items on the market today include:
Lord Jones CBD Dark Chocolate Espresso Chews
Nothing spells maturity (and caffeine!) than that of the word espresso. To give you that much-needed boost through the night, give your friends and adult trick or treaters with some of the finest cannabidiol infused dark chocolate.
Lulu's Artisan Chocolate: Chocolate Botanical Delight
Proudly made with 78% cacao with hemp oil complex, this chocolatey and indulgent delight will surely be a delicious addition to your gathering. Each square is enough for one person, so make sure to pass this bar around and have everyone get their fair share.
CBD Edibles Gummies for the Adventurous Soul
Let's face it, chocolate isn't exactly for everybody, although we don't get why. So, for those who are seeking alternatives to the traditional Halloween favors, CBD gummies will make for a great substitute. Apart from its juicy and flavorful bite, it also lends a more relaxing vibe that will help you and your gang enjoy the night away.
Lord Jones Old Fashioned CBD Gumdrops
The perfect cross a dense and light treat, the old-fashioned gumdrop boasts of natural fruit flavors filled with 20 milligrams of CBD per piece. Pass one to your circle of friends and watch this sweet treat take the edge off. This is particularly helpful for individuals who have anxiety and pain as this can promote calmness with every dose.
Charlotte's Web CBD Gummies
Made with whole-plant hemp extract and natural fruit and vegetable extracts, these organic creations promise a burst of freshness and juiciness with every bite. With different categories to choose from such as calm, sleep, and recovery, you'll have no shortage of gummies to share with your visitors.
Cannabis-Infused Beauty Products for the Homebody
Think outside the box and share some industry secrets with your best gal (or guy) pals. Since you're most likely spending the night together, why not throw in some CBD beauty products in their goody bags? Come morning, they'll appreciate their refreshed and moisturized faces even more. Face masks are a convenient and hygienic way to impart moisture on a dehydrated face after a night of partying, so make sure to give some skincare products their way.
The CBD face mask from Joy Organics is a miracle worker. Apart from the calming and moisturizing benefits that come with the hemp oil and hemp extracts, the mask also encourages cell renewal thanks to the rosemary extracts. End your night with this and you'll have a Halloween to remember.
With countless cannabidiol edibles making its way on the market, choosing adult-appropriate treats might have become more challenging than ever. Thanks to this guide, you won't have to look any further. With these CBD oil edibles and favors, your Halloween just got even better.
3 New CBD Beauty Products to Look Out For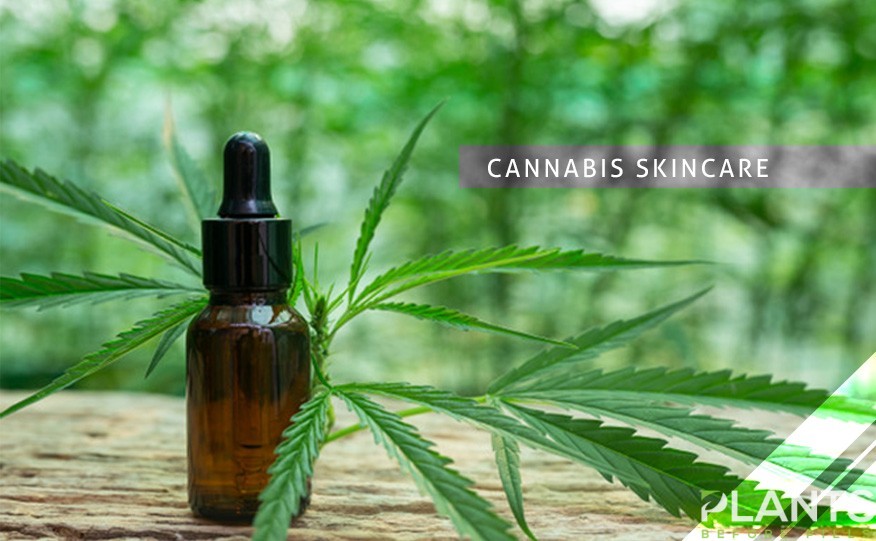 The legalizations of cannabis and CBD oil products in various states and countries have paved the way for cannabis products to come in all shapes and sizes. As a matter of fact, there are numerous product launches around the globe. From the beauty to the pharmaceutical sector, it seems that this plant is just about everywhere you look.
According to a cannabis news released by Business Insider, the economic boom in the marijuana industry is slated to reach $77 billion by 2022. Even millennials and respectable personalities have jumped on board the cannabis train.
With more and more companies launching their products in the market, it can be overwhelming where to look and to find new products to try. With an extensive list of brands and companies launching their products, we have compiled this list to help direct you to some of the hottest, newest, and most worthy cannabis products you can get your hands on today.
Abercrombie & Fitch CBD Beauty Products
Famous lifestyle and teen retail store, Abercrombie & Fitch, will be venturing out into the world of CBD. According to news sites, the apparel brand will sell CBD-infused products from the Green Growth Brands' Seventh Sense Botanical Therapy line. This includes lotions, lip balms, sugar scrubs being marketed in more than 160 stores nationwide.
While this brand and product line isn't technically new, the partnership of Green Growth Brand with Abercrombie & Fitch certainly is. The fashion apparel company initially had a test run with GGB, with the retail giant selling the latter's Seventh Sense Botanical Therapy line in 10 locations. Now that it has officially launched nationwide, you can easily get your skincare fix in a store near you.
Nyx Professional Makeup – Bare With Me Cannabis Sativa Seed Oil Collection
The cosmetics giant has, once again, made waves in the beauty and cannabis industry just recently. The company, known for its affordable makeup line, launched its Bare With Me Cannabis Sativa Seed Oil Collection.
The skincare line is not made from CBD oil. Rather, it is made with hemp oil for skin, ensuring natural moisturizing factors that help provide users with soothed and well-conditioned skin. If you are a beauty enthusiast, you'll find yourself itching to get your hands on these products. To help prep your skin and make it dewy all day long, you should try the Radiant Perfecting Primer for just $15. But if you want natural blows that are still on fleek, you should definitely get the Brow Setter for just $7.
Tata Harper CBD Body Oil
Tata Harper is best known for its natural skincare line that focuses on anti-aging. In fact, it highlights its use of natural and organic ingredients across its line. One of the newest CBD oil products to be launched in the country is Tata Harper's body oil called Liquid Bliss, which has just reached the market last June 21 for select Allure readers. On June 28, the company will be launching the Liquid Bliss to the public.
With CBD oil known for its soothing, calming, and anti-inflammatory properties, people will surely be clamouring for this product. If you happen to snag a bottle from the limited release, you can use this to relieve your sore muscles and calm your skin all summer long. Despite the hefty price tag, you can certainly get your money's worth from its sizeable content.
Jumpstart your way to a fun and exciting summer by taking care of your skin. With these 3 new cannabis skincare product releases, you can protect your skin while having fun under the sun.
3 Ways Hemp Seed Oil Fights Signs of Aging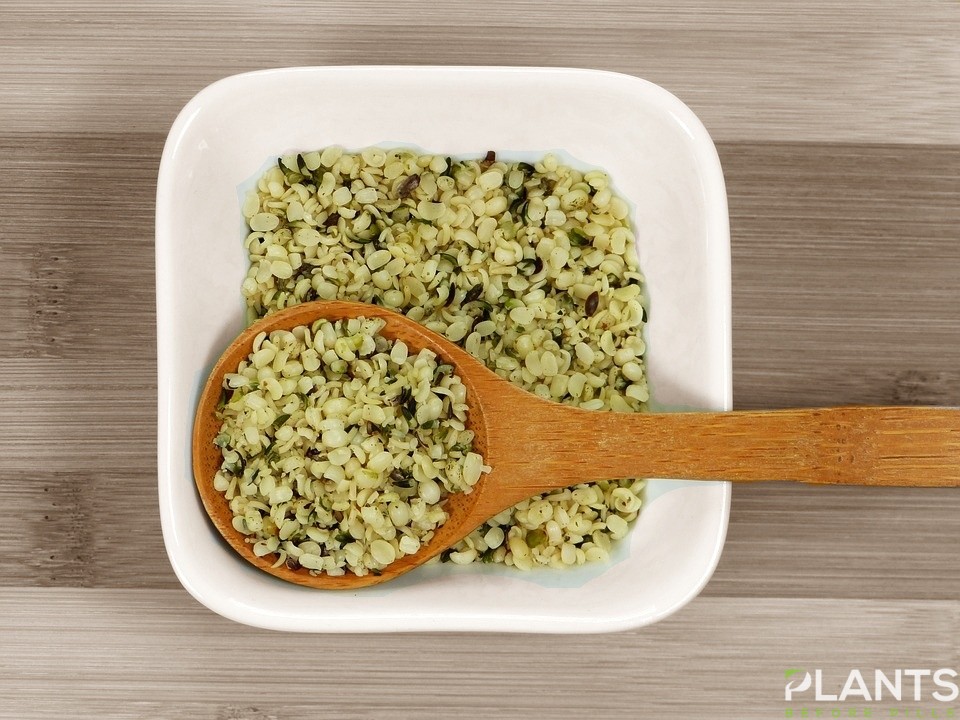 As you reach middle-age and senior years, the effects of aging are becoming more evident on your face and skin. But with the help of certain products like hemp oil, you can make your face a crowning glory of your advanced age.
Skin Aging is Inevitable
As we grow older, your skin becomes thinner and less elastic, making it more fragile.  The fatty tissue underneath it also decreases, making damages like bruises more visible. Your body also produces lesser natural oils, which explains why your skin is getting drier. The suppleness and softness of your face slowly deteriorate, giving way to the growth of age spots, wrinkles, skin tags.
Here are other changes taking place in your face as your years add up, some of which is very familiar:
Foreheads expand as hairlines retreat, especially in men
Ears may become longer because of the growth of cartilage
The tips of noses may droop because of the weakening of the connective tissue supporting nasal cartilage.
Rearrangements in the structure of your face like the sagging of its lower half, making the chin and neck baggy.
While you can't stop the skin aging process, you can retain its former glory. For some people, the wrinkles and other signs of old age reflect the experience, wisdom, and victories that come with the length of their lives on earth. But still, they yearn to bring back its former freshness or at least slow down the development of these marks.
Hemp Oil Benefits for Aging Skin
There are many products today that you can apply on your face for its rejuvenation. Among the notable ones are lotions, ointments and other topicals derived from this oil. Unlike CBD oil, which is extracted from hemp leaves and flowers, hemp oil comes from the plant's seeds.
Throughout history, civilizations have been using hemp seeds is used for their health and beauty regimen to retain the appearance of their youth. The main reason is these seeds contain an abundance of nutrients that helps nourish the skin and promotes healthy aging. Aside from supplying the body with amino acids, vitamins and minerals, it is also a great source of essential fatty acids.
Here are just some of the benefits of applying hemp seed oil-based products on your face:
Restores the Healthy Balance of Fats
Reduced amount of fat layers under your skin causes wrinkles, creases and sagging. Using hemp oil-based products like lotions and creams will help replenish the necessary amount of healthy fats in your face. This substance is a rich source of omega-6 fatty acids, including gamma-linolenic acid (GLA) that can promote skin growth and new cell generation even as you age. GLA also soothes skin inflammation, which causes various skin problems like dermatitis, hives, eczema, and psoriasis
Free radicals from toxic chemicals and other pollutants can hasten the aging process, which shows on a person's skin. Antioxidants act as agents in reducing the damage caused by the invasion of these harmful molecules. Hemp seeds are known as one of the most potent antioxidants on earth. It contains a substantial amount of Vitamin E, which is a natural preservative and a protective antioxidant against harmful elements in the environment.
Hair loss is a common problem associated with age that you can prevent using hemp oil. This substance has a perfect ratio of essential fatty acids such as omega 3, 6, and 9 (GLA-gamma-linoleic acid) and ceramides. These healthy fats help retain protein and moisture in the hair. The protein, vitamins and minerals contained in the oil also stimulate hair growth. They also moisturize and nourish your hair to make it stronger, thicker, and healthier.
Hemp seed oil is a perfect companion to reduce signs of aging on your face and skin. By applying it or taking it as a supplement, you have a great source of nutrients that will help keep your youthful image.