Hemp Oil Skin Benefits for Your Valentine's Date
Valentine's Day is in the air. For women, one of the things that they often prepare is their looks in one of the awaited dates of the year. Among the things they need to add to their beauty kit, especially for this special day, are cosmetic products containing cannabis, particularly CBD and hemp oil.
The recent boom in cannabis-infused products has taken the health industry by storm, and many people started to believe in the potency of medical weed. Noted celebrities including Dakota Johnson, Mandy Moore, Whoopi Goldberg are just few who endorse the use of marijuana for medicinal and beauty purposes. Goldberg even launched her topicals including cannabidiol (CBD) cream for pain, relaxation, and healthier skin. These Hollywood stars are just some of the people who are convinced by cannabis' health benefits. But while these celebrities are not yet promoting cannabis-derived beauty products, it won't take long before they become avid endorsers, especially now that the federal government legalizes hemp.
Hemp Oil Benefits
The recent signing of 2018 Farm Bill decriminalized the use of hemp and the derived substances from it, including hemp oil and CBD oil. Before the passage of this piece of legislation, hemp is classified as an illicit plant together with marijuana. Now that it is decriminalized, experts expect the boom in demand for hemp oil and seeds as supplement and medication.
Hemp seeds, where the oil comes from, are considered a superfood. It is packed with many health benefits such as:
Rich nutritional content – Hemp seed is rich in nutrients. It contains antioxidants like vitamin E, carotene, phospholipids, phytosterols, and chlorophyll. These substances protect the cells in the body from oxidative stress, which can lead to cancer and other diseases. Hemp seed is also abundant in minerals like calcium, magnesium, sulfur, potassium, and phosphorus. It also contains an abundant supply of essential fatty acids.
Healthy heart and blood circulation – Hemp oil contains the ideal balance of Omega-6 to Omega-3 fatty acids that improve cardiovascular health. These healthy fats also reduce cholesterol levels in the blood. Moreover, it contains powerful antioxidants, substances that are linked to a lowered risk of developing heart disease.
Enhanced immunity against infection – The essential fatty acids from hemp oil promote healthy bacteria in the gut. They also support and enhance the immune system response.
Balanced hormones – Hemp seed is an excellent source of gamma-linoleic acid (GLA), an omega six fatty acid. According to several studies, GLA is potent to help balance the hormones in the body. This healthy fat is particularly helpful to women in easing the symptoms of premenstrual syndrome such as the reduction of cramping and pain during menstruation.
Aside from these benefits, CBD from hemp oil can also provide many medicinal wonders which include relief for chronic pain, stress, and anxiety.
Hemp Oil for Healthy Skin
One of hemp oil's benefits is by nurturing the skin with nutrients and substances to make it supple and healthy. Your skin can benefit from a regular application of CBD hemp oil.
Contains moisturizing properties
Hemp oil is commonly used as an ingredient in lotions, soaps, shampoos, and other beauty or cosmetic products because of its ability to moisturize the skin. It also contains GLA which gives relief to people with eczema and psoriasis.
This substance is perfect for virtually all skin types as it can moisturize without blocking your pores. It is also composed of compounds that can to balance out oil production in the skin and by hydrating it. This oil can also prevent skin dryness which can lead to overproduce oil, which can stimulate acne and other skin irritations. It can also help reduce acne resulting from excess oil. Also, the CBD from the hemp oil can interact with the endocannabinoid system (ECS), which plays a vital role in maintaining the homeostasis in the body as well as the skin's oil balance.
Aside from moisturizing and softening the skin by hydration, hemp oil also has anti-aging properties. It can help reduce fine lines and wrinkles as well as prevent signs of skin aging from occurring. The body cannot produce the linoleic acid and oleic acid found in this product on its own, and it can be crucial in promoting skin health and anti-aging. It also prevents hair breakage and hair fall.
This substance helps enhance the growth of hair on the scalp in many ways. One of them is through its Omega-3, Omega-6, and Omega-9 fatty acids, which are essential in stimulating growth. Hemp oil can also provide keratin, a type of protein that makes up 90% of hair. Hemp oil can provide this protein, especially when included in a diet.  Moreover, the oil also enhances blood circulation on the scalp, making sure that hair follicles are well-nourished to sustain hair growth.
Fights anti-inflammatory and autoimmune skin conditions
Many doctors, researchers, and cannabis experts are optimistic about hemp oil's capacity to fight skin problems arising from inflammation and autoimmune skin problems like psoriasis, atopic dermatitis, and eczema. While still in the experimental stage, many health experts believe CBD from the oil can interact with the ECS to regulate the immune system.
Helps promote a healthy lifestyle
Glowing, supple and soft skin is a result of a healthy lifestyle. Stressed, anxious and sleep-deprived people are often the ones with skin problems. CBD can help provide stress relief which can promote nightly quality sleep. By supplementing CBD hemp oil, you can have a potent stress reliever that you can take any time for your beauty sleep.
Ways to Consume Hemp Oil
You can find many hemp oils and CBD products in dispensaries and online stores. These products are usually taken orally in the form of edibles and tinctures. You can also buy CBD balms, ointments, and lotions that you can apply on your skin regularly.
Beauty emanates from a glowing, healthy skin. By using products with CBD and hemp oil, you can make your skin gorgeous and irresistible for your date this Valentine's Day.
Cannabis-Derived Compound Has Potential to Treat Pancreatic Cancer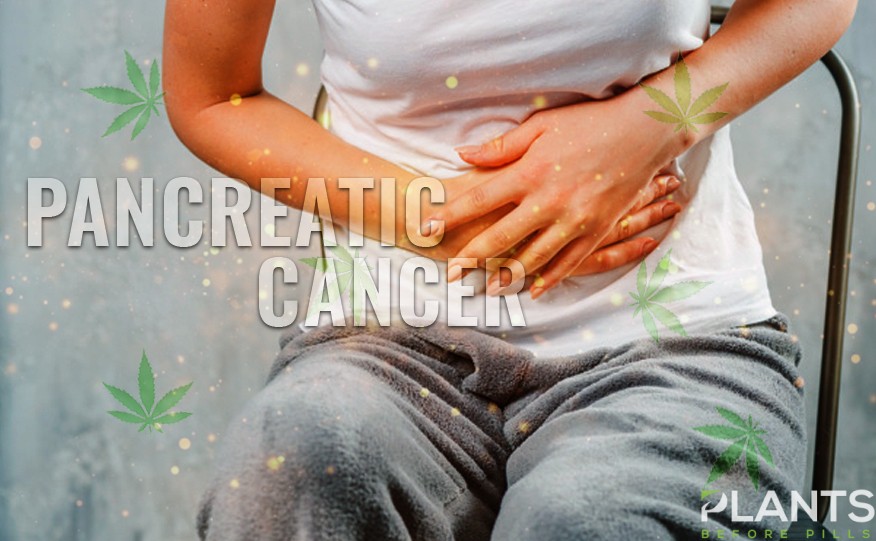 A team of researchers from Harvard University discovered that a substance extracted from cannabis shows promise in treating cancer of the pancreas. Yahoo Lifestyle reports that scientists from the university's Dana-Farber Cancer Institute developed the compound.
The role of Cannabis Flavonoids
The researchers studied how the medication, referred to as FBL-03G, affects pancreatic cancer cells. The experiment was done by exposing tumor cells from the pancreas of a patient. Animals with the same medical condition were also treated using FBL-03G.
The drug was derived from cannabis flavonoids. Flavonoids are substances found in plants that give them their well-defined and bright colors. Back in 1986, researchers also discovered that these compounds have anti-inflammatory effects.
In cannabis, flavonoids give the plants its distinctive aroma and flavor. These compounds also contribute to the anti-inflammatory and pain-relieving properties of marijuana.
According to the study published in Frontiers of Oncology, FBL-03G was able to destroy a significant amount of pancreatic tumor cells in mice.
A researcher who is working with the study, Wilfred Ngwa, said that the "tumor-targeted delivery of flavonoids" has shown positive results in killing the local and metastatic tumor cell. Ngwa remarked that this can "significantly [increase] survival" of pancreatic tumor patients.
Ngwa also remarked that the team's research is the first to formulate a potentially new method of treating tumor of the pancreas.
The scientists also found out that the drug can also fight other types of cancer cells. The scientists were surprised to discover that FBL-03G can also target other cells. According to Ngwa, the treatment was able to block the development of new cells in other portions of the body.
Ngwa noted that the new treatment could also be affecting patients' immune systems.
Challenges
While flavonoids are proven to have medicinal benefits, creating drugs derived from these compounds is proven to be challenging. Yahoo Lifestyle says that cannabis plants have a mere 0.14% of flavonoids. This means that in order to create substantial amounts of the drug, scientists would have to extract the compounds from a large number of plants.
However, researchers have discovered a way to produce flavonoids through genetic engineering. This is expected to allow investigators to explore the effects and potential impacts of these compounds.
Pancreatic cancer is one of the deadliest forms of cancer in the US. While it only makes up 3% of all cases in the country, it is foreseen as the second cause of death due to cancer by 2020.
DC Opens Marijuana Dispensaries to Out-of-State Patients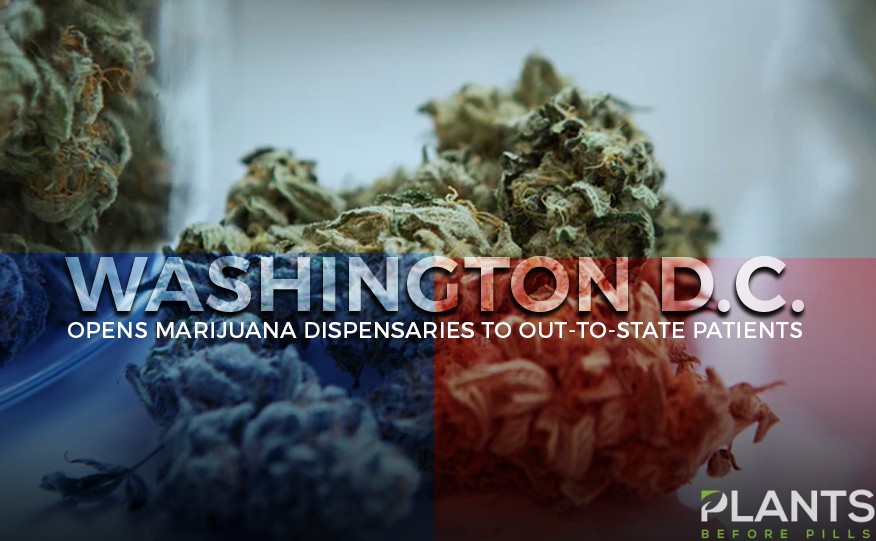 On Thursday, August 8, Mayor Muriel Bowser of Washington, DC announced that they will now accept medical marijuana cards from patients coming from any of the states in the U.S. with equivalent medical marijuana programs.
The new program will allow patients to purchase up to four ounces of medical marijuana each month. Patients from other states will only need to show their state-issued medical marijuana card to buy their medicines at any D.C. dispensary.
"This emergency rule making is patient-centric," said Mayor Bowser in a statement. "It ensures medical marijuana patients from other states can obtain their needed medicine. It will also promote public safety by allowing visitors to obtain their medicine at one of the District's six — soon to be seven — authorized marijuana dispensaries rather than forcing them to go without or patronizing the illegal market."
The new policy will now expand the list of reciprocal acceptance from 19 to 27 states. The new additions include Alaska, Arizona, Arkansas, California, Nevada, New Mexico, New York, and Vermont. The District is also currently reviewing four other states to include in the list, namely Louisiana, Minnesota, Oklahoma, and West Virginia.
DC's Medical Marijuana Reciprocity Amendment
First introduced in 2016, the Medical Marijuana Reciprocity Amendment includes a reciprocity arrangement that allows medical marijuana users to use their out-of-state registration cards to purchase medical cannabis in the District. The amendment took effect in April of 2018 and approved 19 states as part of its list of reciprocal acceptance. Under the said policy, patients enrolled in a medical marijuana program from other jurisdictions can access medical marijuana in the District of Columbia.
A year later, Mayor Bowser proposed the Safe Cannabis Sales Act of 2019, which allows the sale of recreational cannabis in Washington, D.C. with a 17 percent tax. It requires cannabis-focused businesses to meet a threshold of 60% ownership by D.C. residents, and 60% DC-native employees.
"We want to be able to regulate, we want to be able to make sure we are collecting our fair share in taxes, we want to invest those taxes in ways that affect communities that have been disproportionately affected, and we want to train and hire DC residents," she said at the time. The bill is currently under DC Council review.
The latest emergency rule making is regarded by many to have opened an avenue for non-resident patients to access medication when visiting the nation's capital.
How Cannabis Affects the Human's Brain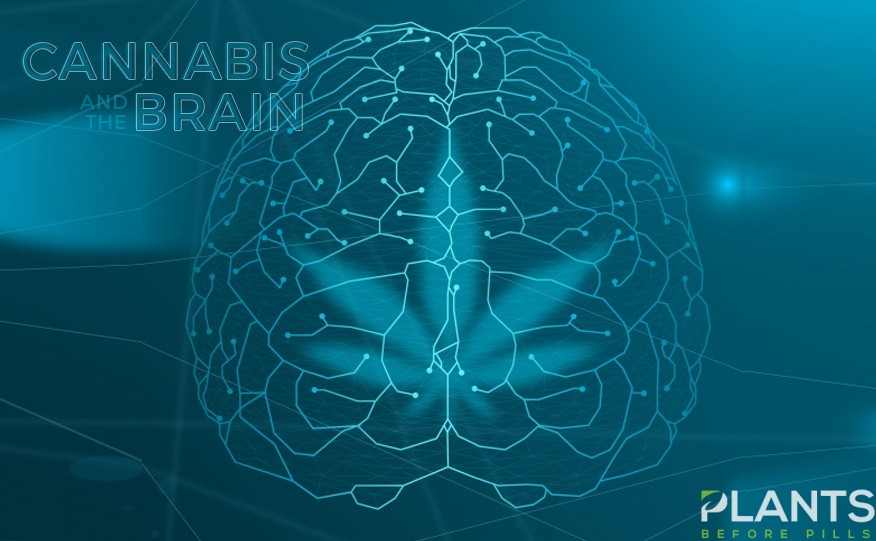 Despite the political and social controversy surrounding cannabis, its medical benefits remain to be part of the public consciousness. From its pain-relieving features to its stress-reducing effect, this green plant has managed to leave a hopeful light in the medical community.
For years, many doctors and scientists have already attested to the incomparable promises the drug suggests, especially to the body's command center. With this, various studies and researches are continuously being conducted to further expand on marijuana's effect on the human brain.
Want to know what these several important discoveries are?
Here, we have compiled all the necessary findings modern science have discovered, and what further possibilities relating to cannabis and the brain may lie directly ahead.
Read on.
Cannabis and the Brain: How Does It Work?
Over the years, many substantial details about the relationship between cannabis and the brain have already been discovered. From identifying the active ingredient of the plant to determining how it specifically interacts with the brain, scientists have managed to arrive at different discoveries that have stunned the world.
After several decades of research, a new system called the endocannabinoid system has been unveiled to the public. From there, the question surrounding the enigmatic plant and the body's command center has become an easier topic to grasp.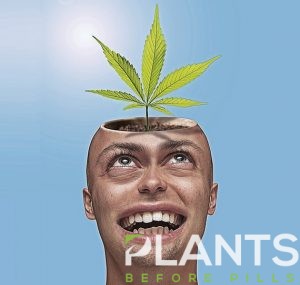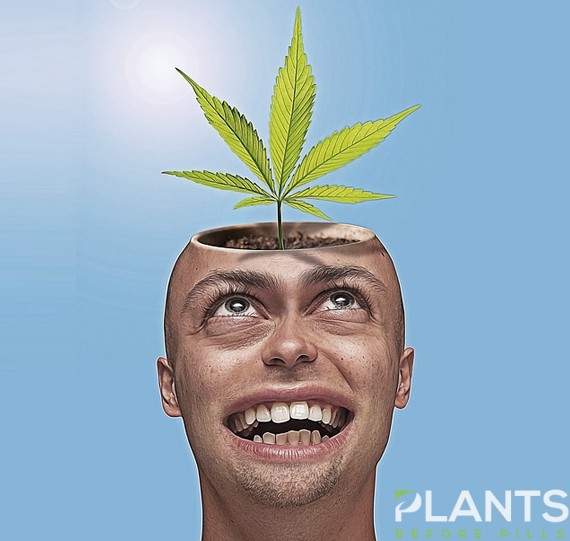 As explained by the National Institute on Drug Abuse, when a person smokes marijuana, the Tetrahydrocannabinol (THC), or the principal psychoactive constituent of cannabis, will pass through the lungs, go into the bloodstream, and reach the brain. Due to THC's similar chemical structure with the brain chemical anandamide, the body recognizes the chemical and allows THC to attach and activate the chemical messengers of the endocannabinoid system called cannabinoid receptors.
Depending on the quantity consumed and the method of consumption, THC is likely to overwhelm the whole EC system. This, in turn, could interfere with the ability of the cannabinoid receptors to limit the amount of dopamine in the brain. This, in turn, throws the entire system off balance and stimulates the brain's reward system, or a group of neural structures responsible for the body's pleasure system. As a result, the brain generates higher dopamine levels, contributing to the feelings of euphoria or "high" associated with cannabis consumption.
From there, various mental and physical functions will be disrupted, and different effects are likely to occur in the body.
Here are a few you should know:
Health Benefits of Cannabis:
Over the decades, many medical breakthroughs have stemmed from a broad range of cannabis-related studies. Here, we present a few of the most promising medical solutions marijuana suggests to patients.
Although there is much more to learn about the effects of the plant to one's mental health, various medical studies already prove marijuana's potential in treating mental health disorders, especially depression, social anxiety, and PTSD.
In a study conducted by scientists at the University at Buffalo's Research Institute on Addictions (RIA), the researchers have discovered how chronic stress may suppress the brain's production of endocannabinoids or the natural chemical compounds responsible for maintaining homeostasis, which includes physical and emotional health. This, in turn, could lead to depression or post-traumatic stress disorder.
"Chronic stress is one of the major causes of depression," explained RIA senior research scientist Samir Haj-Dahmane, Ph.D. "Using compounds derived from cannabis — marijuana — to restore normal endocannabinoid function could potentially help stabilize moods and ease depression."
Moreover, in other preliminary studies, it was discovered that cannabis-based products help regulate emotional functions, such as mood and stress response. This stems from marijuana's active ingredients, such as THC and CBD, which have been reported to reduce anxiety and tension by inducing relaxation.
However, the said discovery only remains true if cannabis is to be consumed in low dosage.
Enhance Cognitive Functions
As opposed to the common notion of how cannabis impairs cognitive functions, various studies revealed that the plant can actually pose a tremendous impact on one's memory. In fact, in a study led by Harvard Medical School Affiliate McLean Hospital's Staci Gruber, Ph.D., preliminary evidence suggests that marijuana consumption may not impair but may actually improve executive functioning in adults.
Due to the plant's anti-inflammatory effects, many substantial pieces of evidence have been collected suggesting the drug's ability to slow down the brain's gradual degenerative process brought by aging.
In a review published in the Surgical Neurology International journal, researchers from the University of Pittsburg Medical Center discovered how recent neurological studies have used phytocannabinoids, or the naturally occurring cannabinoids found in the cannabis plant, in treating malignant brain tumors, Parkinson's disease, Alzheimer's disease, multiple sclerosis, neuropathic pain, and childhood seizure disorders Lennox-Gastaut and Dravet syndromes.
'CBD research in animal models and humans has shown numerous therapeutic properties for brain function and protection, both by its effect on the ECS directly and by influencing endogenous cannabinoids," the researchers explained. "Broadly, CBD has demonstrated anxiolytic, antidepressant, neuroprotective anti-inflammatory, and immunomodulatory benefits. CBD decreases the production of inflammatory cytokines, influences microglial cells to return to a ramified state, preserves cerebral circulation during ischemic events, and reduces vascular changes and neuroinflammation."
To date, researches concerning cannabis and other neurological disorders continue to dominate the medical realm. In fact, in a recent study, researchers have discovered how cannabis present antipsychotic effects on the brain, which suggest possible treatment for schizophrenia and dementia.
As opposed to the common stereotypes associated with marijuana users, various studies reveal that the use of cannabis could lead to increased mental creativity.
In fact, in a study conducted in 2012, researchers have suggested that cannabis' ability to generate psychotomimetic symptoms, which include delusions and/or delirium, could actually lead to an increased level of creativity. According to the researchers, when a person experiences an altered state of mind, he or she is likely to see the world in a different perspective, engage in divergent thinking, and go beyond the limits of normal perception.
Some believe that this sudden spur of creativity could stem from the increased number of dopamine in the brain, which is associated with good cognitive flexibility.
Protect the brain after stroke
In a study conducted from the University of Nottingham, researchers have discovered how marijuana suggests possible neuroprotective treatment for stroke – at least for mice.
During the said research, the authors found how cannabinoids could help shrink the area of the brain affected by stroke, posing the drug's potential to reduce brain damage.
"This meta-analysis of pre-clinical stroke studies provides valuable information on the existing, and importantly, missing data on the use of cannabinoids as a potential treatment for stroke patients," explained lead author Dr Tim England. "The data are guiding the next steps in experimental stroke treatment in order to be able to progress onto initial safety assessments in a clinical trial."
Given CBD's and THC's anti-inflammatory and anti-oxidant effects, the two compounds continue to attract attention from various medical groups and researchers. However, to date, recent medical studies identify CBD as a better long-term protective solution compared to THC.
Control Epileptic seizure
The use of cannabis for treating epilepsy has been studied and debated for years. However, despite the lack of sufficient data, many pieces of research have already established a few substantial pieces of evidence that put marijuana as a possible hope for patients suffering from epileptic seizures.
In fact, in a study conducted in 2003 published the Journal of Pharmacology and Experimental Therapeutics, it was found that marijuana extract and synthetic marijuana have stopped the seizures of epileptic rats for about 10 hours. This has revealed THC's ability to control seizures by binding the brain cells responsible for controlling excitability and regulating relaxation.
In 2018, Epidolex, a drug derived from CBD, became the first FDA-approved cannabis-derived drug for treating two potentially fatal forms of severe childhood epilepsy, Lennox-Gastaut syndrome, and Dravet syndrome
Protect the brain from concussion and trauma
Just like in the case of stroke, some researchers believe that cannabis could help the brain repair itself after a traumatic injury due to its anti-inflammatory and antioxidant properties.
In fact, in a study published in the journal Cerebral Cortex, experiments have been done involving mice to prove marijuana's ability to minimize the bruising of the brain and helped with healing mechanisms after a traumatic injury.
Earlier this year, Dr. Ethan Russo of the International Cannabis and Cannabinoids Institute presented his recent findings of the relationship of cannabis to head injuries. During his talk, he presented that CBD and THC may help prevent glutamate excitotoxicity or the pathological process by which nerve cells are damaged or killed.
He also presented THC and CBD as possible treatment solutions for chronic traumatic encephalopathy (CTE) symptoms experienced by football players and other athletes.
Conclusion:
For years, cannabis has stood as one of the stars in medical science. Although there is much more to discover about its effect on the body's central command, these recent discoveries have opened up a space for patients and medical professionals to find the light amid the seemingly impossible quest for treatments.
Which among these medical findings surprised you the most?