Hemp Oil Skin Benefits for Your Valentine's Date
Valentine's Day is in the air. For women, one of the things that they often prepare is their looks in one of the awaited dates of the year. Among the things they need to add to their beauty kit, especially for this special day, are cosmetic products containing cannabis, particularly CBD and hemp oil.
The recent boom in cannabis-infused products has taken the health industry by storm, and many people started to believe in the potency of medical weed. Noted celebrities including Dakota Johnson, Mandy Moore, Whoopi Goldberg are just few who endorse the use of marijuana for medicinal and beauty purposes. Goldberg even launched her topicals including cannabidiol (CBD) cream for pain, relaxation, and healthier skin. These Hollywood stars are just some of the people who are convinced by cannabis' health benefits. But while these celebrities are not yet promoting cannabis-derived beauty products, it won't take long before they become avid endorsers, especially now that the federal government legalizes hemp.
Hemp Oil Benefits
The recent signing of 2018 Farm Bill decriminalized the use of hemp and the derived substances from it, including hemp oil and CBD oil. Before the passage of this piece of legislation, hemp is classified as an illicit plant together with marijuana. Now that it is decriminalized, experts expect the boom in demand for hemp oil and seeds as supplement and medication.
Hemp seeds, where the oil comes from, are considered a superfood. It is packed with many health benefits such as:
Rich nutritional content – Hemp seed is rich in nutrients. It contains antioxidants like vitamin E, carotene, phospholipids, phytosterols, and chlorophyll. These substances protect the cells in the body from oxidative stress, which can lead to cancer and other diseases. Hemp seed is also abundant in minerals like calcium, magnesium, sulfur, potassium, and phosphorus. It also contains an abundant supply of essential fatty acids.
Healthy heart and blood circulation – Hemp oil contains the ideal balance of Omega-6 to Omega-3 fatty acids that improve cardiovascular health. These healthy fats also reduce cholesterol levels in the blood. Moreover, it contains powerful antioxidants, substances that are linked to a lowered risk of developing heart disease.
Enhanced immunity against infection – The essential fatty acids from hemp oil promote healthy bacteria in the gut. They also support and enhance the immune system response.
Balanced hormones – Hemp seed is an excellent source of gamma-linoleic acid (GLA), an omega six fatty acid. According to several studies, GLA is potent to help balance the hormones in the body. This healthy fat is particularly helpful to women in easing the symptoms of premenstrual syndrome such as the reduction of cramping and pain during menstruation.
Aside from these benefits, CBD from hemp oil can also provide many medicinal wonders which include relief for chronic pain, stress, and anxiety.
Hemp Oil for Healthy Skin
One of hemp oil's benefits is by nurturing the skin with nutrients and substances to make it supple and healthy. Your skin can benefit from a regular application of CBD hemp oil.
Contains moisturizing properties
Hemp oil is commonly used as an ingredient in lotions, soaps, shampoos, and other beauty or cosmetic products because of its ability to moisturize the skin. It also contains GLA which gives relief to people with eczema and psoriasis.
This substance is perfect for virtually all skin types as it can moisturize without blocking your pores. It is also composed of compounds that can to balance out oil production in the skin and by hydrating it. This oil can also prevent skin dryness which can lead to overproduce oil, which can stimulate acne and other skin irritations. It can also help reduce acne resulting from excess oil. Also, the CBD from the hemp oil can interact with the endocannabinoid system (ECS), which plays a vital role in maintaining the homeostasis in the body as well as the skin's oil balance.
Aside from moisturizing and softening the skin by hydration, hemp oil also has anti-aging properties. It can help reduce fine lines and wrinkles as well as prevent signs of skin aging from occurring. The body cannot produce the linoleic acid and oleic acid found in this product on its own, and it can be crucial in promoting skin health and anti-aging. It also prevents hair breakage and hair fall.
This substance helps enhance the growth of hair on the scalp in many ways. One of them is through its Omega-3, Omega-6, and Omega-9 fatty acids, which are essential in stimulating growth. Hemp oil can also provide keratin, a type of protein that makes up 90% of hair. Hemp oil can provide this protein, especially when included in a diet.  Moreover, the oil also enhances blood circulation on the scalp, making sure that hair follicles are well-nourished to sustain hair growth.
Fights anti-inflammatory and autoimmune skin conditions
Many doctors, researchers, and cannabis experts are optimistic about hemp oil's capacity to fight skin problems arising from inflammation and autoimmune skin problems like psoriasis, atopic dermatitis, and eczema. While still in the experimental stage, many health experts believe CBD from the oil can interact with the ECS to regulate the immune system.
Helps promote a healthy lifestyle
Glowing, supple and soft skin is a result of a healthy lifestyle. Stressed, anxious and sleep-deprived people are often the ones with skin problems. CBD can help provide stress relief which can promote nightly quality sleep. By supplementing CBD hemp oil, you can have a potent stress reliever that you can take any time for your beauty sleep.
Ways to Consume Hemp Oil
You can find many hemp oils and CBD products in dispensaries and online stores. These products are usually taken orally in the form of edibles and tinctures. You can also buy CBD balms, ointments, and lotions that you can apply on your skin regularly.
Beauty emanates from a glowing, healthy skin. By using products with CBD and hemp oil, you can make your skin gorgeous and irresistible for your date this Valentine's Day.
5 Ways CBD Helps Heal Acne and Rosacea [VIDEO]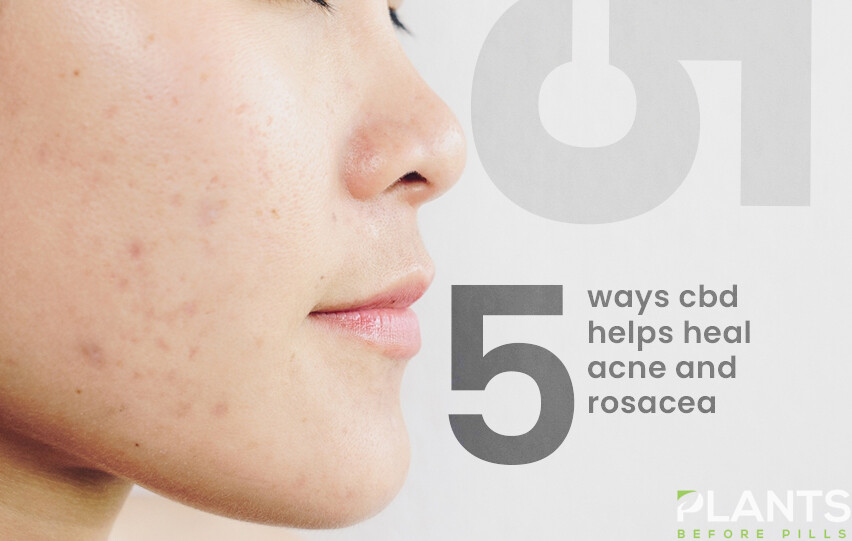 If you have already tried so many different products for acne and/or rosacea and your skin is now oversensitized, then the answer might be to use CBD. Find out more in this video.
Does CBD Improve Mental Health? [VIDEO]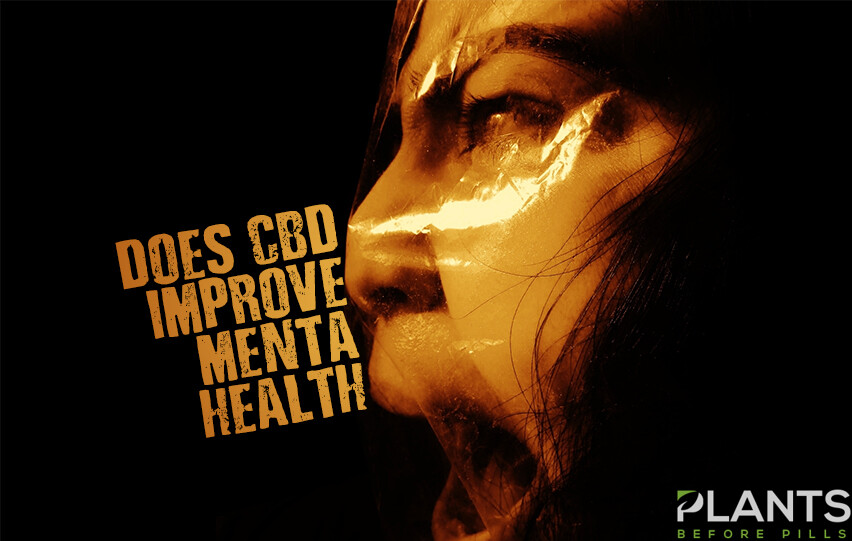 CBD is a big buzzword in health circles these days. The compound is being added into many recipes and products and used to treat a variety of issues, including mental health conditions. The question is: what does research actually say about its claims?
Does CBD Improve Mental Health? [VIDEO]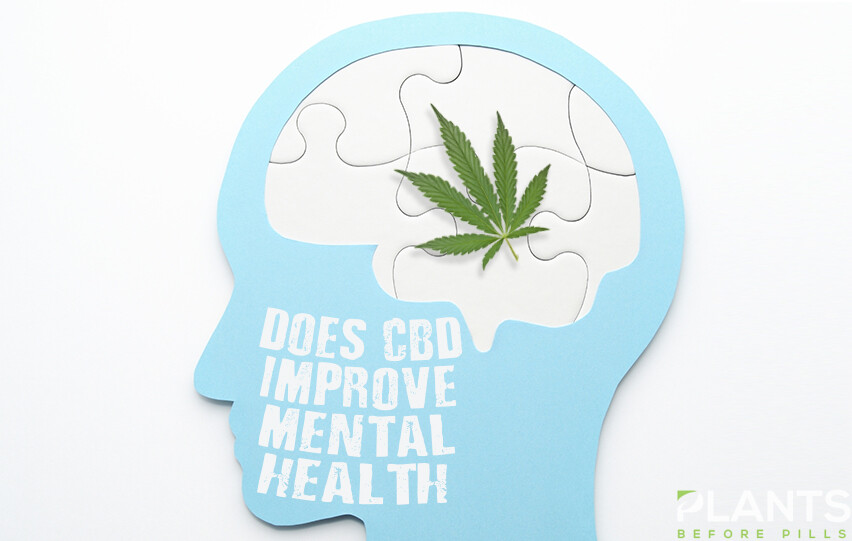 CBD is one of the main buzzwords these days. A lot of people are using it to treat a variety of issues, including mental health. The question is – is CBD really effective when it comes to aiding mental health?