Taking Weed to New Heights: 4 Herbs to Consume with Cannabis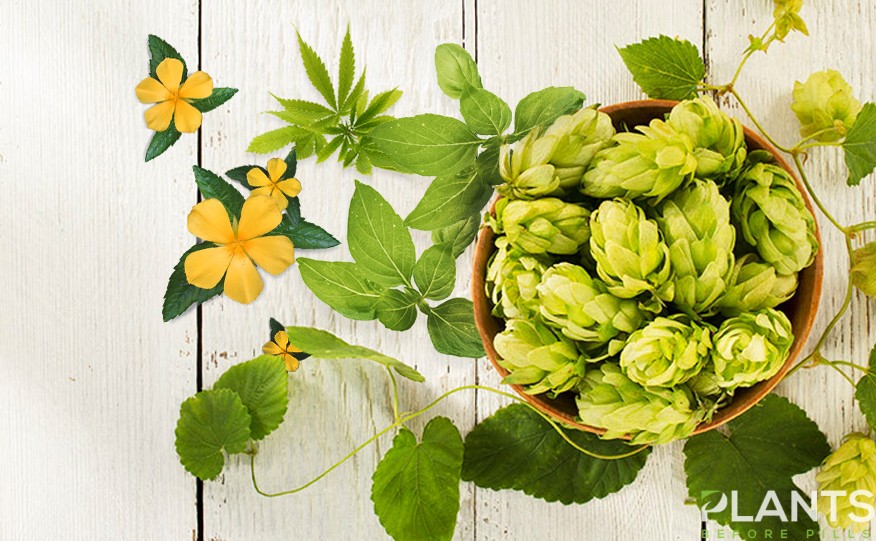 By now, you are surely aware of how wonderful cannabis is. Whether it is for health or recreational purposes, this plant has something to offer. With this kind of potential found in just a few plants, you might be thinking: how can cannabis get any better? Well, you can enhance its effects by combining it with other beneficial herbs!
Why Combine Herbs?
For added excitement – Nothing beats having something to look forward to and mixing marijuana with various herbs certainly elevates the excitement cannabis has to offer.
For added flavours, aromas and effects – Marijuana already are medically beneficial, but if you are looking for additional or enhanced benefits, tastes and smells, other herbs can certainly help.
To take advantage of what they offer – It is always better to use an organic and effective option, and these herbs offer a natural addition to treatments.
Now, onto the plants you can use with marijuana. There are a few plants that have amazing synergy with marijuana and here are some of them:
Holy Basil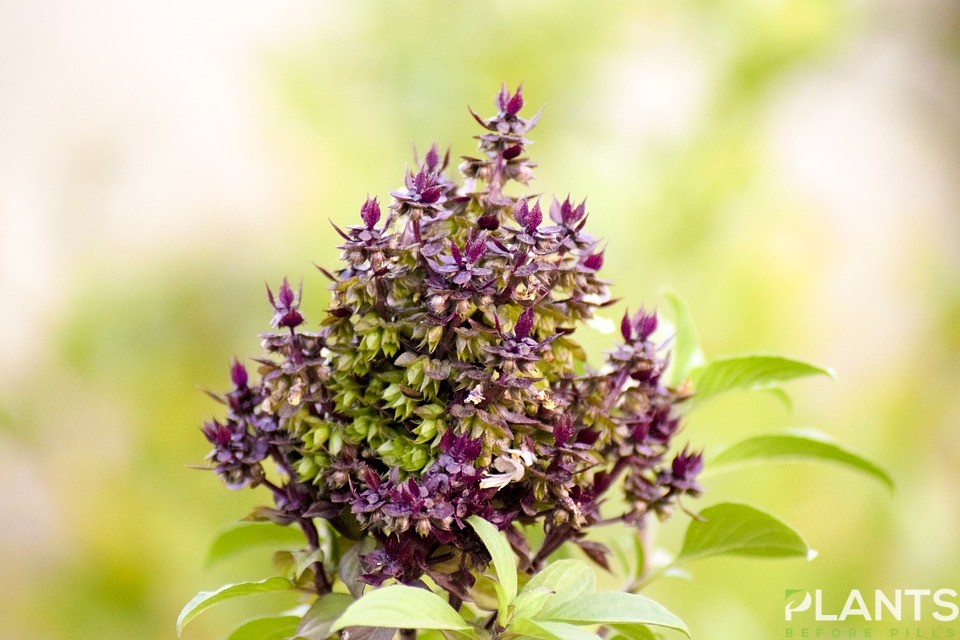 Also referred to as tulsi, this herb is known for its various medicinal properties. From its flowers to extracts, holy basil delivers numerous health benefits such as treating bronchitis, nausea and vomiting, even eczema! With properties similar to those of cannabis, this plant is indeed a perfect partner for marijuana.
You can use tulsi oil along with cannabidiol oil for treating skin issues such as acne and pimple breakouts. Moreover, people who like making gastronomic delights like pasta will find mixing holy basil and hemp a great option. Instead of making pesto sauce purely from either cannabis or basil, why not combine these two amazing plants for maximum taste and effect?
Hops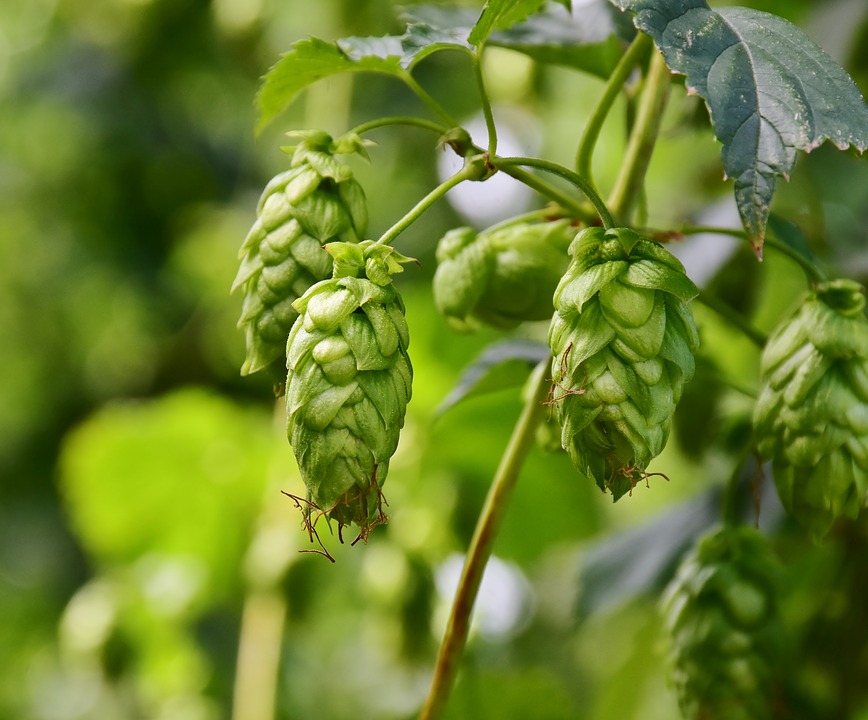 This plant is in the same family as cannabis so there's no wonder these two go together. Commonly used to make beer, hops is used to treat anxiety, sleep issues and attention disorders. With the same uses as medical marijuana, some cannabis enthusiasts brew a mixture of hops and weed to make beer with a different kick.
Just keep in mind that it is safer to intake a regulated amount of alcohol and cannabis, so keep your consumption in moderation. If you prefer to puff your weed, you might want to mix hops with your CBD vape oil instead of smoking it directly as it is reported to be safer.
Damiana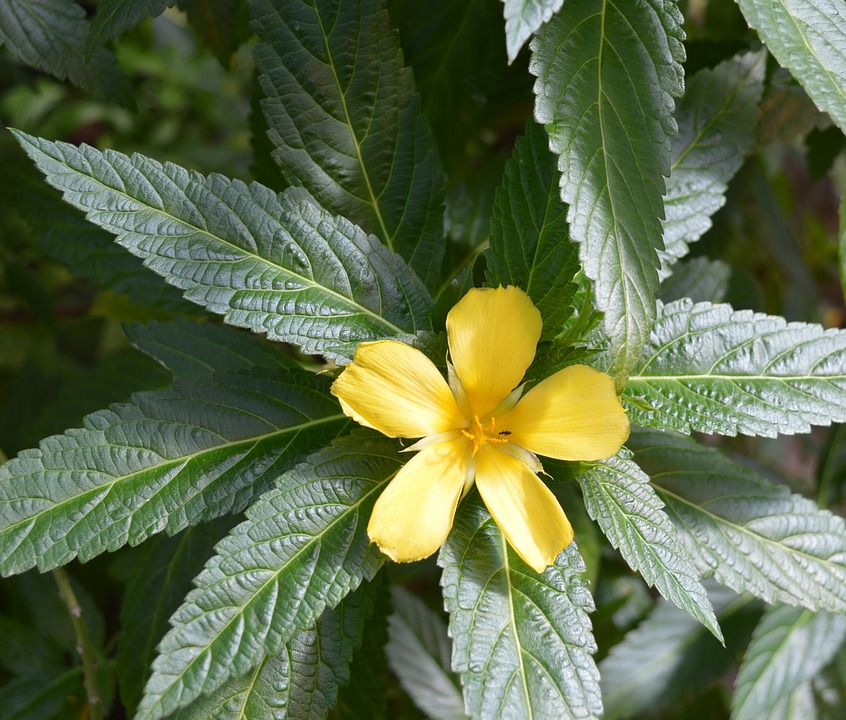 Known as a plant with a slight psychoactive property, damiana can be mixed with your regular joint. With Valentine's Day coming up, smoking a damiana-laced spliff can improve your date night as it is commonly used as an aphrodisiac. Combined with the pleasure-enhancing and libido-elevating properties of weed, this herb can certainly improve your sex life. Aside from smoking a joint, you can also purchase damiana tea, which you can infuse with CBD oil, making a perfect beverage to top off your night.
Herbal Tea Leaves
Just like with damiana tea, you can mix cannabis with other herbal teas. Whether you like brewing your own cup of you have ready-made tea bags in your pantry, mixing in a few drops of cannabis oil or dried marijuana buds into the mix can elevate your normal cup. You can use herbs such as chamomile, peppermint and other similar dried leaves for a weed-infused cup.
Using the cannabis plant to its fullest does not only involve using its parts. You can also improve what this amazing plant has to offer by mixing it with various beneficial plants. By doing so, you are only accepting what nature provides and putting them to good use.
5 Restaurants That Serve CBD Infused Food and Drinks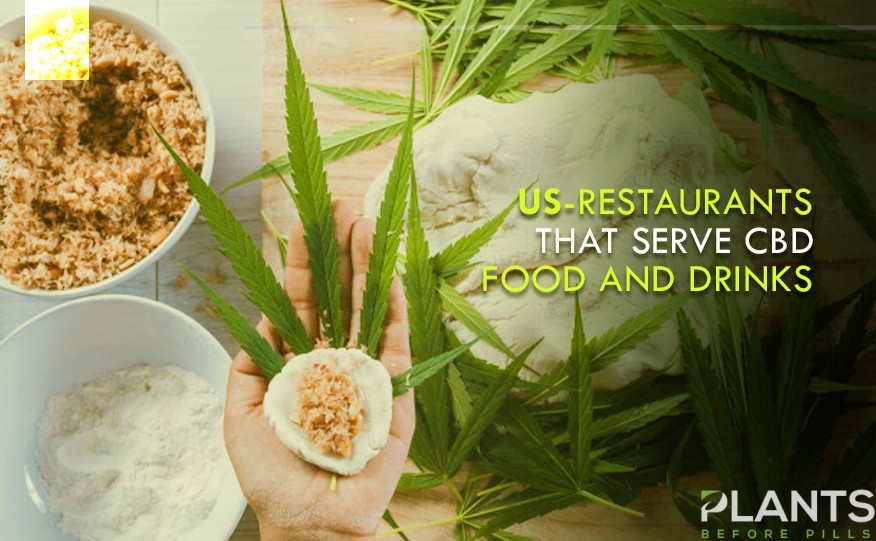 Because of the huge demand for anything cannabidiol or CBD, businesses are also getting into the fun by mixing this compound with their products. For instance, there are restaurants that create meals with CBD ingredient to attract more people into their premises.
In the US, more and more states legalize the use of marijuana and its active compounds like CBD and Tetrahydrocannabinol or THC. In case you need a dose of cannabidiol, here are some restaurants that you can visit.
by CHLOE
A well-known vegan restaurant. This place is a vegan wonderland because all their recipes are made from organic ingredients and are 100% vegan. By Chloe takes pride in their luscious menu, from salads, snacks, sandwiches and burgers, pasta, breakfast meals and of course, desserts.
Their CBD treats include chocolate leafy brownies, Ooey Cinnamoney roll, Chocolatey Cookey GF, Salty Peanutty Buttery Piey and more. The brand introduced a line called FEELZ, which sells its own collection of CBD-infused sweets. Check out FEELZ by Chloe to see more desserts they sell.
Zenbarn
Zenbarn offers a healthier set of meals to fill your tummy. They have snacks for sharing, cocktails, noodles, vegan bowls, drinks and more. This place has become a gem for its Salad infused with CBD dressing. A perfect combination of greens and natural ingredients that are not only good for the body but also tasteful.
If you are in the mood for a heavy snack, you might want to try the chicken wings in CBD garlic parmesan flavor. All the ingredients are gluten-free and you will love the combination of garlic and cannabidiol. Zenbarn also has CBD-infused burger or the '420 Burger' with CBD aioli for that mild hint of cannabidiol.
Fuel
Looking for an extra boost? Philadelphia's Fuel is not only healthy but also flavorful because of fruity smoothies. This restaurant infuses cannabidiol to its smoothies that taste like a normal one but makes one feel relaxed and pain-free. Their CBD Menu consists of CBD Berry Dream which has strawberry, Mango, Apple, and Banana; CBD Green Dream which has Kale, Spinach, Honey, Pineapple and Ginger; and CBD Orange Dream which has Non-Fat Yogurt, Banana, French Vanilla Shot and OJ.
In case you have a busy schedule and you don't have time to cook, you can drop by at Fuel and get your cannabidiol fix.
The Breslin
A New York City hotel called Ace Hotel serves CBD-infused brownies at its lobby. The Breslin added the new line of cannabidiol-infused pastries and cocktails to its menu. The restaurant uses Rosebud CBD oil as its main ingredient for brownies and cocktails.
The pastries are the best-sellers to the Breslin, especially the brownies. Before, The Breslin allowed RSVPs but eventually turn it down due to busy scheduling and high demand. The cocktails are also a game-changer which is a rendition of a French drink that has Rosebud CBD oil. All in all, this place is perfect for early night drinks and dessert.
Bubby's
Try coffee with a twist that is CBD at one of New York's famous eatery, Bubby's. The restaurant serves coffee with an added CBD sweetener for that relaxing treat. It is both refreshing and energy-boosting every sip. Try the coffee with their house specials Bacon, Mac N Cheese, and Fluffy pancakes.
If you're in the mood for good food, drinks, and desserts, these are the restaurants you can check out for that extra special ingredient that is CBD. Remember to check the dosage or strength to avoid any side effects like upset stomach and nausea. Although CBD oil benefits are guaranteed, it's also important to know how much you can tolerate.
Maker of Arizona Iced Tea to Enter Cannabis Industry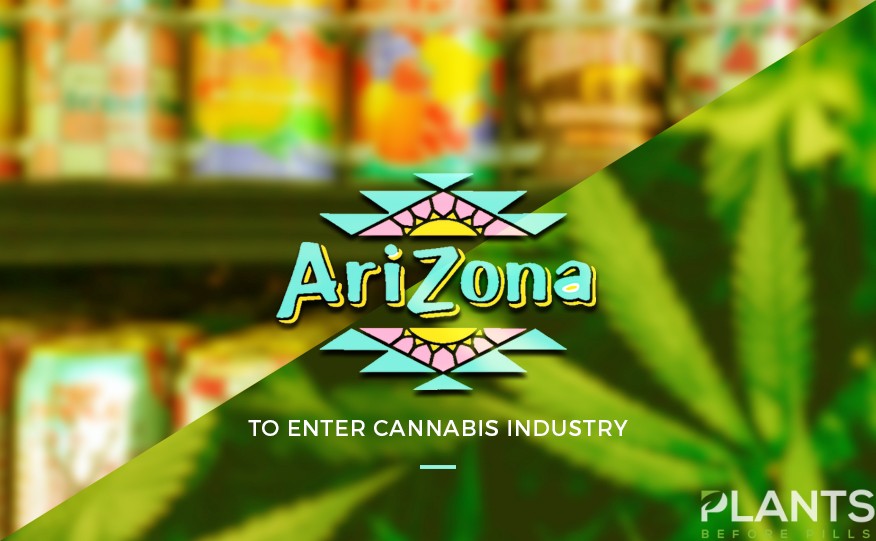 Arizona Beverage Co., the company behind the popular Arizona Iced Tea is set to break into the marijuana business by engaging in a licensing deal with a leading cannabis CPG company, Dixie Brands Inc.
The said partnership will enable Dixie to manufacture and distribute cannabis-infused products under Arizona's name. The products, which include vape pens and THC-infused gummies, will be sold through licensed dispensaries. If all goes according to plan, the product list is also expected to extend to beverages, such as tea, lemonade, soda, and coffee.
"The cannabis market is an important emerging category, and we've maintained our independence as a private business to be positioned to lead and seize generation-defining opportunities exactly like this one," said Arizona Beverages Chairman, Don Vultaggio, in a press release. "The cannabis category is an ideal space to bring the flavor and fun of AriZona into new and exciting products."
Under the arrangement, the New-York based beverage company can purchase a $10 million stake in Dixie brands. The initial term of the partnership between the two companies is set to last three years, with an option to renew twice for two years each.
"Arizona is a power brand and the most iconic and recognized CPG brand to extend into the cannabis market, providing the evolving cannabis consumer with a fun and flavourful experience alongside an iconic brand they know and love," said Dixie Brands CEO, Chuck Smith.
This latest move done by Arizona isn't the first unique turn the company has committed this year. Last July, it had engaged in a partnership with Adidas and sold tea-branded sneakers for 99 cents. The company's entrance into the industry marks the first international corporation to announce such plans before the drug is federally legalized in the U.S.
Cannabis Industry  – It's Bright Future
Lately, other beverage brands have been engaging in a series of partnerships with major marijuana key players. In 2017, Constellation Brands announced a 10% stake in the Ontario-based cannabis company, Canopy Growth Corporation. A year later, Coca Cola revealed it was in talks with Canadian company Aurora Cannabis to develop marijuana drinks. Molson Coors, another multinational brewing giant, has also announced plans to partner with cannabis producer Hexo Corp.
"This partnership marks a watershed moment for the popularization and expansion of the cannabis sector overall, and is another large step forward for Dixie Brands' strategy to build a house of famous cannabis … brands," said Mr. Smith.
Big Alcohol Companies to Develop Cannabis Drinks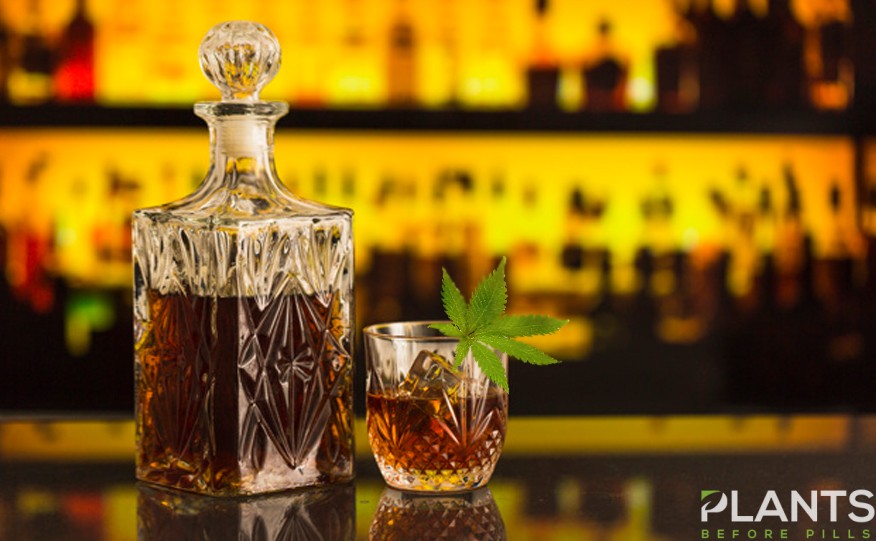 With the recent breakthroughs in cannabis legalization, more and more companies have expressed interest in joining the marijuana trend. Recently, The Verge reported that so-called Big Alcohol wants to cash in on the potentials of the legal marijuana market.
Some liquor-focused companies have announced their development of cannabis-infused non-alcoholic drinks. The new line-up of products includes alcohol-free beers, seltzers and fruit punches, all infused with the plant.
Big alcohol firm Molson Coors recently acquired majority stocks from a marijuana-related joint venture with HEXO, a licensed producer of the plant. On the other hand, Anheuser-Busch InBev funneled $50 million toward another joint venture, this time with Tilray.
Lagunitas, a known manufacturer of hop-flavored cannabis sparkling water, is owned by Heineken. Another liquor business dabbling in marijuana includes Corona and Modelo which owns 38% of Canopy Growth in stakes.
Marijuana and alcohol
According to a resource of the American Addiction Centers, intaking both substances can "lead to significant issues." This is because both substances have similar effects such as sedation, perceptual and hallucinogenic effects and judgment alterations. In higher doses, both can also reduce motor coordination and slow down reflexes.
The combined consumption of the two enhances the effect of both substances. Alcohol is known to increase and prolong the effects of tetrahydrocannabinol (THC). As judgment is affected, individuals can also intake more liquor than they can handle, resulting in alcohol poisoning.
Meanwhile, there is no known occurrence of cannabis overdosing. However, overconsumption can lead to increased risk of death.
The market for Cannabis Drinkables
The Verge noted that there is really no market for cannabis drinks as records show that only 2 or 3% of the sales are cannabis beverages. However, alcohol players believe that the market for these products will increase.
Mark Hunter, CEO of Molson Coors, remarked that cannabis drink can occupy at least 20 to 30% of future marijuana sales.
Amanda Chicago Lewis from The Verge noted that drinkables contain low levels of THC, with only 2.5 milligrams per bottle. Because of this, consumers who want to feel the effects of the cannabinoid will need to drink a large amount of the beverage.
Aside from the low doses of cannabinoids in these drinks, another issue is the taste. Lewis mentioned that such products taste like "bong water," which may not be appealing to many consumers.
With such concerns, alcohol companies are facing the challenge of increasing the demand for their marijuana products.