Fighting the Big C: Benefits of CBD Oil in Cancer Treatment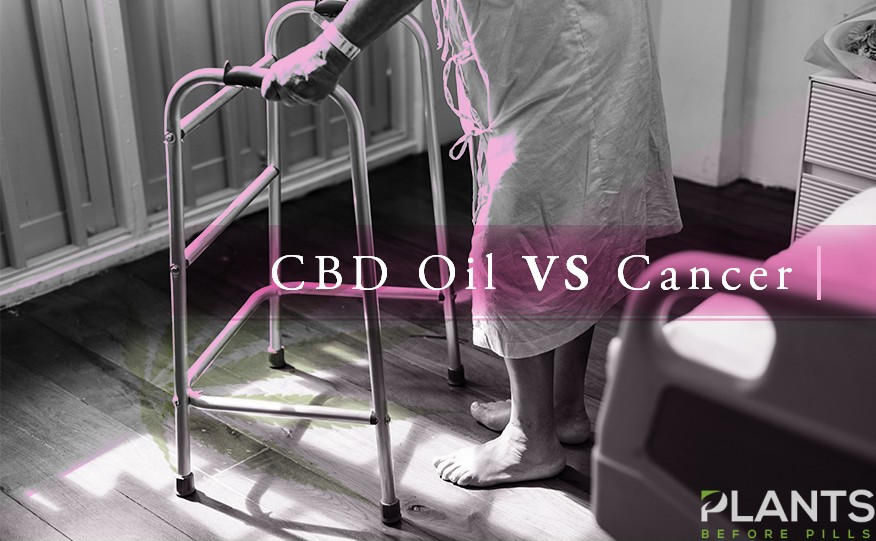 Cancer is one of the dreaded diseases worldwide that has killed millions. But while this lethal disease has claimed millions of lives, survivors of this disease also amount to millions, thanks to the advancements in medical technology. One of the milestones in cancer therapy is the use of medical cannabis, especially CBD oil for cancer treatment. With the growing number of studies showing positive results, doctors and other healthcare professionals express their optimism that more people would survive this dreaded disease.
What Is Cancer?
Cancer is the word used in describing a collection of related diseases characterized by the abnormal and uncontrollable division and spreading of some of the cells in different parts of the body.
Naturally, human cells develop and multiply to form new cells depending on the needs of the body. When cells get old or damaged, they die. The new cells will then take their place.
However, in the case of cancer patients, this orderly process gets disrupted. Cells grow and divide at an abnormal level. Because of the irregularity, new cells grow when they are not required, and the old or damaged cells live on when they should die. These clumps of extra cells can multiply extensively and may develop into lumps known as tumors. Cancer in the breast, lungs, ovary and other body parts form solid tumors. Those with cancers of the blood, such as leukemia, usually do not grow dense lumps.
Cancerous or malignant tumors can invade the tissues near them. Moreover, as these lumps grow, some cancer cells can travel to faraway body parts through the blood or lymph nodes. New tumors can grow from these abnormal cells. Once these malignant tumors invade many parts of the body, affected organs start to malfunction.
Cancer Statistics
According to the WHO, it is the second leading cause of death all over the world. In 2018, the disease claimed an estimated 9.6 million lives.
While there are around 100 types of cancers, here are some body areas where malignant tumors usually develop:
Breast
Lung and bronchus
Prostate
Colon and rectum
Melanoma of the skin
Bladder
Non-Hodgkin lymphoma
Kidney and renal pelvis
Uterine
Blood (leukemia)
Pancreas
Thyroid
Liver
Risk factors
Cancer often comes from various causes. While doctors may know the factors that may increase your risk of acquiring this disease, most cancer types grow in people who have no identifiable risk factors. Here are some factors that are known to increase your risk of getting this disease:
Age
Most cancers take many years to develop. As such, most people diagnosed with the disease are 65 or older. But even though age is a huge factor, persons of any age can be diagnosed with this disease.
Habits and lifestyle
– Choices of habits and lifestyle can increase your risk. Smoking, drinking more than the acceptable levels, excessive exposure to the sun, being overweight and obese, and engaging in unsafe sex are some of the habits that contribute to cancer development.
Family history
Some cancers can be inherited. Hence, if it is common in your family, you might need to take genetic tests to find out whether you have inherited mutations which might raise your risk of some cancers. However, take note that if you have inherited genetic mutation does not mean you have a huge possibility to acquire the disease.
Environment
Your work or home environment may contain hazardous chemicals that may enhance your risk of cancer. Even if you don't smoke cigarettes, you might inhale secondhand smoke if you work or live in a place where people are smoking. There are also chemicals, such as asbestos and benzene, that can boost your risk of having cancer.
Health conditions
Some health conditions you frequently encounter, such as ulcerative colitis, can increase your risk of getting certain types of cancer.
But while cancer is very deadly, the medical community found that the deaths because of this disease fall at effective rates. Recently, the National Cancer Institute released its latest data about the overall number of deaths because of cancer in the U.S. Mortality from this disease is dropping at annual rates of 1.8% for men, 1.4% for women and 1.4% for children.
Doctors believe that better prevention through lifestyle changes, earlier diagnosis, and the rise of knowledge on genetics and better treatments all play substantial roles.
CBD Oil for Cancer Treatment
Medical researchers across the world are developing treatments to fight this global killer. One source of cure is cannabis. Throughout the years, marijuana has been used to treat different medical conditions. Volumes of medical research found that this plant can cure a wide range of health problems from chronic pain, epilepsy, anxiety, heart disease and other types of ailments. Many medical experts attribute cannabis' healing powers to its capacity to interact with the body's endocannabinoid system.
Scientists found that humans and many animals have an endocannabinoid system (ECS), which is made up of endocannabinoids and their receptors that are located all over the body. The cannabinoid system performs various tasks in each organ. However, the chief goal is always to maintain a stable internal environment, also known as homeostasis, despite changes and fluctuations in the external environment.
Compounds found in cannabis such as cannabidiol (CBD) and tetrahydrocannabinol (THC) can interact with the ECS. With this property, these compounds, also known as cannabinoids, can influence the release of hormones and neurotransmitters, chemicals inside the body that regulate the functions of organs in the body.
But what about cancer cells? Recent studies revealed that taking CBD oil together with THC and other cannabinoids delays the development, or even kills some types of cancer cells that scientists had grown in a laboratory. Researchers take a step farther by studying the effects of cannabinoids on animals with cancerous cells.
In these studies, they found that CBD oil from hemp and medical marijuana have the following properties in fighting cancer:
CBD depletes malignant tumors of oxygen and nutrients
To survive, tumors need a constant supply of oxygen and other nutrients to survive. After cancerous lumps develop, the body will form new blood vessels and capillaries to support their progression, a process known in the medical community as angiogenesis.
Scientists have discovered that CBD and THC can starve the cancer tumors by blocking the supply of blood to them. These substances also found to stunt the development of new blood vessels that surround the tumors.
In a 2018 study published in the British Journal of Pharmacology, researchers found that that CBD prevents angiogenesis through different mechanisms.
CBD prevents the spread of cancer cells
Cannabinoids stop the cancer cells from metastasizing or multiplying and spreading. They also reduce the development of tumors that have developed away from where it originated. Most of the studies that show the ability of cannabinoids to hinder metastasis have focused on THC and anandamide and not CBD. But a 2005 study discovered that CBD prevented the spread of glioma cells, type of tumor that originates in the glial cells located in the brain or the spine. Researchers also found that cannabidiol also boosts the anti-tumor properties of THC.
In 2011, researchers studied CBD's impact on breast cancer. They found that the compound not only reduced the size of tumors but also lowered the spread of cancer cells.
CBD promotes the death of cancer cells
Researchers are currently targeting the stimulation of programmed cell death, also known as apoptosis, of cancer cells. Unlike healthy cells that can undergo apoptosis if they become dysfunctional or are exposed to toxic materials, cancer cells do not self-destruct. These can reproduce even in the unhealthiest conditions. Scientists are currently researching the use of medical cannabis as an agent to promote apoptosis of cancer cells.
CBD relieves side effects patients experience during cancer treatments
Even the National Cancer Institute acknowledges the potential of CBD and THC and other cannabinoids in curing the side effects of cancer such as the pain caused some common cancer treatments like chemotherapy. Doctors from the medical organization also said that the impact of CBD oil and THC oil could also include blocking cell growth; prevention of the growth of vessels that supply blood to tumors; and boosting of the immune system during cancer therapy.
Scientists have also unlocked the healing potential of combining CBD and chemotherapy. One study showed that laboratory mice with pancreatic cancer survived nearly three times longer when treated with a combination of CBD and chemotherapy than those treated with chemotherapy alone.
Patients can consume CBD for cancer treatment in several ways. They can take CBD capsules, drop CBD tinctures under their tongues or consume edibles. They can also inhale CBD vape oil. For different types of pain, they can apply CBD oil or topicals on the affected parts.
While treating cancer using cannabinoids is still at its infancy, scientists are hopeful that these early clinical trials can provide better cure against this deadly disease. For now, the best use of CBD is to provide relieve patients from the side effects of traditional treatments against the dreaded big C.
Demetrix Gains $50m in Series A Funding, Aims to Brew Cannabis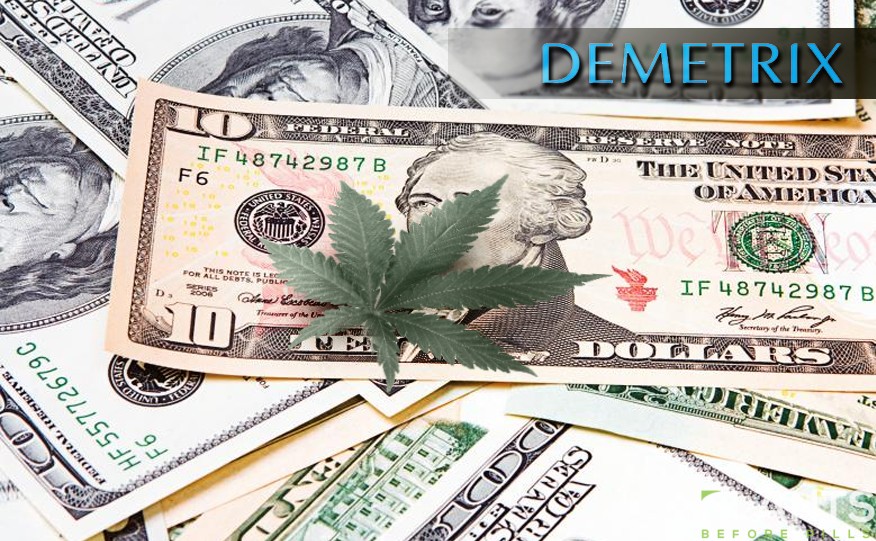 Demetrix Inc. recently announced its successful foray into the Series A funding round. Following this, the company garnered $50 million, which the business states will be used for researching and producing synthetic cannabinoids in the market.
The Series A funding round was led by Tuatara Capital, a New York-based investment group, together with Horizon Ventures, a Hong Kong-based firm. Based on the press release by the cannabis firm, Horizon Ventures also participated in the Series Seed round, contributing $11 million to the business.
Shaping the Future
Demetrix's press release revealed that the global market for cannabinoids are slated to reach $100 billion comes 2029. Alongside the boom of this industry, Demetrix intends to "help the world benefit from nature's rarest ingredients."
Besides brewing, the startup is also looking to isolate the cannabinoids. The firm also looks to expand the business and commercialize its products in the future. With more than 100 cannabinoids being explored by the California-based startup, it believes that it can cater to different consumer product companies, including the pharmaceutical and supplement sector.
To achieve their goals, the California-based company reportedly intends to use baker's yeast to yield a larger volume of cannabinoids. Through the company's "industry-leading fermentation technology that accelerates the production of cannabinoid," it hopes to shape the future of the field.
Continued Show of Support
Both Tuatara Capital and Horizon Ventures released statements revealing their promising futures by working with the cannabis firm. In the press release, Tuatara Capital partner, Marc Riiska shares that they believe Demetrix has what it takes to "consistently produce high purity, single cannabinoids in a process that easily scales to meet demands."
Meanwhile, Patrick Zhang of Horizon Ventures state that "Demetrix is uniquely positioned to bring these compounds to market in a cost-efficient way."
Industry Background
Demetrix chief executive officer Jeff Ubersax is planning to use technologies surrounding yeast genetics and biochemistry and applying this to cannabis. Although the business employs the same method of brewing beer, the fermentation process using the marijuana plant will produce synthetic cannabinoids instead.
While the company's approach to making a larger volume of cannabinoids sounds promising, Tech Crunch notes the startup "has a long way to go before it becomes competitive with extracts from the marijuana plant."
As of writing, the company has successfully raised a total of $61 million.
Research Found Recreational Marijuana Users End Up Consuming the Plant as Medicine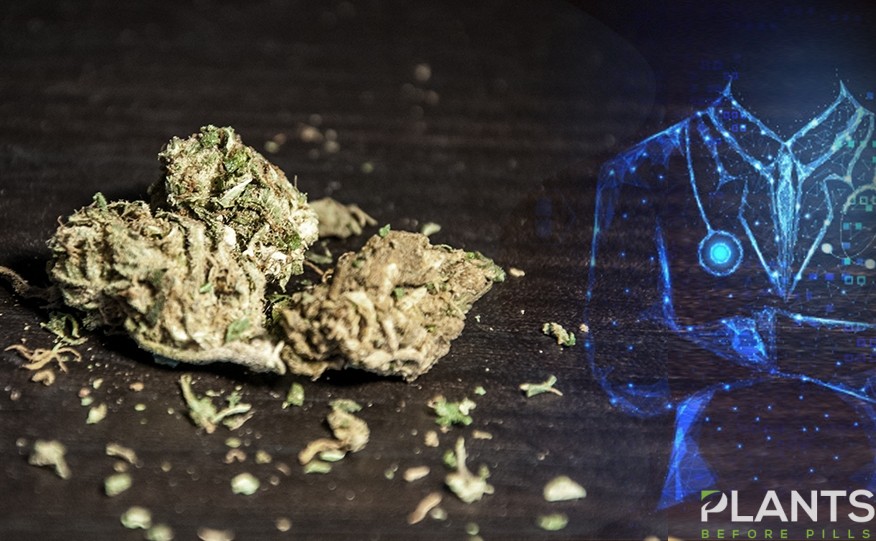 Many cannabis users who buy in Colorado adult-use cannabis dispensaries use the product as a medicine, a study revealed.
The study found that people who purchase items that are supposedly for fun have used them to treat specific health issues, like chronic pain and sleep disorders. The researchers led by Marcus Bachhuber of Albert Einstein College of Medicine in New York said customers of adult-use cannabis usually end up consuming it for symptom relief.
The combined research team from the New York-based college and the University of Miami polled 1,000 customers in two Colorado dispensaries between August 2016 and October 2016. Around 65% of the respondents said they used marijuana for pain relief, while 74% reported using the plant to promote sleep.
The study was recently published in the "Journal of Psychoactive Drugs."
Potent Prescription Medicine Alternative
The respondents ended up using cannabis for medical reasons because of its potency. Many of the respondents who use marijuana for health reasons said that using the plant helped them to reduce the use of other medicines. More than two-thirds (82%) reported cutting or stopping their prescription medications.
Nearly 90% of those who purchased cannabis for pain relief said they had reduced or stopped taking opioid pain relievers. Meanwhile, 87% of users who use marijuana as a sleeping aid reported they minimized or halted their use of over-the-counter taking aids. Moreover, 83% of those taking medicine sleeping pills said cannabis helped cut down or stopped their use of these medications.
While the study has somehow shown the potency of cannabis for medical use, it has some limitations. Of the 1,000 study respondents, 90% were below the age of 50. Less than half (42%) of them were women while a little more than half (66%) were white.
National Organization for the Reform of Marijuana Laws (NORML) deputy director Paul Armentano backed the findings of the study. In a press release, he said that the study proved the therapeutic efficacy of marijuana. He also acknowledged its possibility as an alternative medication to prescription medications, particularly opioids.
According to the National Institute on Drug Abuse, more than 130 people in the U.S. die following an opioid overdose. The agency admitted that the abuse and addiction to opioids, including prescription pain relievers, fentanyl, and other synthetic opioids is a national crisis. Prescription opioid misuse costs the U.S. $78.5 billion a year and affects not only public health, but also impacts social and economic welfare.
Minnesota Approved Medical Marijuana for Alzheimer's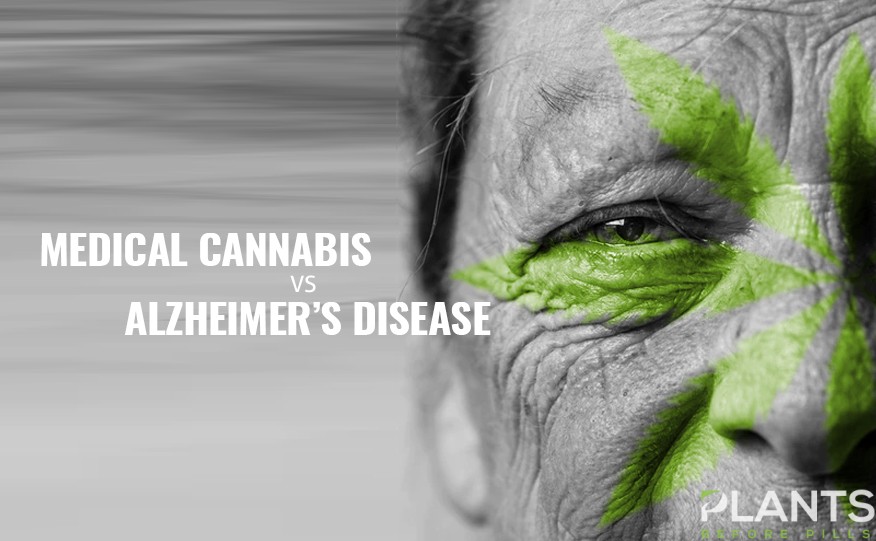 Starting July 1, all registered patients with Alzheimer's disease can begin registering for Minnesota's medical cannabis program. This will enable them to purchase medical marijuana from the state's two manufacturers starting August 1, the High Times reported.
The recent approval marked Alzheimer's disease addition to the 14 conditions that qualify patients for medical marijuana in Minnesota. This includes cancer, glaucoma, HIV/AIDS, Tourette Syndrome, ALS, seizures (e.g. epilepsy), severe and persistent muscle spasms (e.g. multiple sclerosis), inflammatory bowel disease (e.g. Crohn's disease), terminal illness, intractable pain, PTSD, Autism, and Obstructive Sleep Apnea.
Alzheimer's disease is the only qualifying condition approved by Health Commissioner Jan Malcolm among the seven new conditions proposed by a citizen's review panel. Conditions that didn't make the cut includes hepatitis C, juvenile idiopathic arthritis, panic disorder, psoriasis, and traumatic brain injury.
"Any policy decisions about cannabis are difficult due to the relative lack of published scientific evidence," said Health Commissioner Malcolm. "However, there is some evidence for potential benefits of medical cannabis to improve the mood, sleep, and behavior of patients suffering from Alzheimer's disease."
Currently, there are more than 94, 000 people diagnosed with Alzheimer's living in Minnesota, and 254, 000 people providing care for loved ones diagnosed with Alzheimer's.
For the next 30 days, the Minnesota Department of Health is expected to be working in registering Alzheimer's patients to the state's medical marijuana program. Among the requirements included for a patient to obtain medical cannabis is for a licensed health care practitioner to certify that the patient indeed has the disease.
Alzheimer's is the most common cause of dementia. It's a neurodegenerative disorder that happens when plaques containing beta-amyloid develop in the brain. This leads to cognitive impairments, such as problems with one's memory, thinking, and behaviour. As of today, there is still no available cure for Alzheimer's disease. However, various studies show that cannabis helps improve symptoms or slow the rate of decline in Alzheimer's patients.
The recent move by Minnesota marked its entrance into the twelve U.S. states that have included Alzheimer's disease in the list of their qualifying conditions for medical cannabis.
"I believe that advanced dementia patients with tremendous anxiety, restlessness, and pain will benefit," wrote Dr. William Orr, a Minneapolis-based geriatric psychiatrist who supported the petition.
"Such patients are episodically distraught and become quickly angered and paranoid of staff trying to help them due to their confusion and inability to understand their circumstances," he added.