Fighting the Big C: Benefits of CBD Oil in Cancer Treatment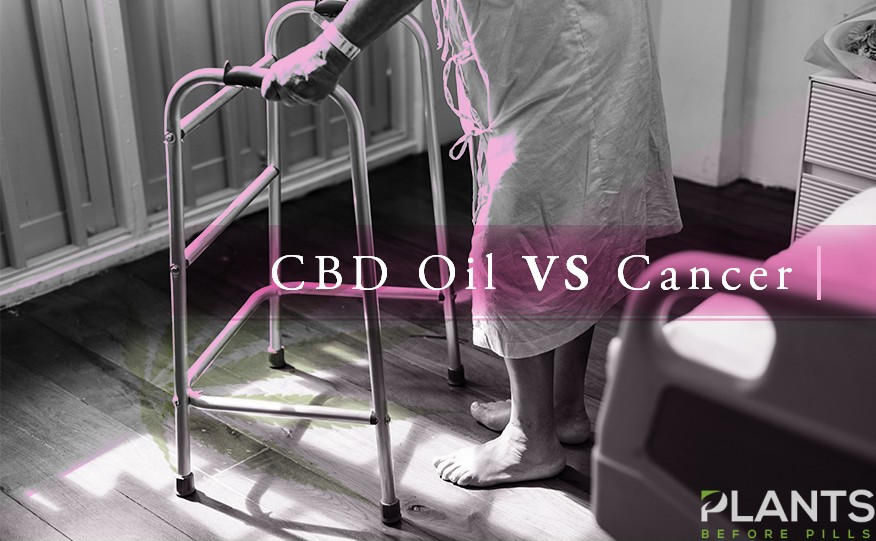 Cancer is one of the dreaded diseases worldwide that has killed millions. But while this lethal disease has claimed millions of lives, survivors of this disease also amount to millions, thanks to the advancements in medical technology. One of the milestones in cancer therapy is the use of medical cannabis, especially CBD oil for cancer treatment. With the growing number of studies showing positive results, doctors and other healthcare professionals express their optimism that more people would survive this dreaded disease.
What Is Cancer?
Cancer is the word used in describing a collection of related diseases characterized by the abnormal and uncontrollable division and spreading of some of the cells in different parts of the body.
Naturally, human cells develop and multiply to form new cells depending on the needs of the body. When cells get old or damaged, they die. The new cells will then take their place.
However, in the case of cancer patients, this orderly process gets disrupted. Cells grow and divide at an abnormal level. Because of the irregularity, new cells grow when they are not required, and the old or damaged cells live on when they should die. These clumps of extra cells can multiply extensively and may develop into lumps known as tumors. Cancer in the breast, lungs, ovary and other body parts form solid tumors. Those with cancers of the blood, such as leukemia, usually do not grow dense lumps.
Cancerous or malignant tumors can invade the tissues near them. Moreover, as these lumps grow, some cancer cells can travel to faraway body parts through the blood or lymph nodes. New tumors can grow from these abnormal cells. Once these malignant tumors invade many parts of the body, affected organs start to malfunction.
Cancer Statistics
According to the WHO, it is the second leading cause of death all over the world. In 2018, the disease claimed an estimated 9.6 million lives.
While there are around 100 types of cancers, here are some body areas where malignant tumors usually develop:
Breast
Lung and bronchus
Prostate
Colon and rectum
Melanoma of the skin
Bladder
Non-Hodgkin lymphoma
Kidney and renal pelvis
Uterine
Blood (leukemia)
Pancreas
Thyroid
Liver
Risk factors
Cancer often comes from various causes. While doctors may know the factors that may increase your risk of acquiring this disease, most cancer types grow in people who have no identifiable risk factors. Here are some factors that are known to increase your risk of getting this disease:
Age
Most cancers take many years to develop. As such, most people diagnosed with the disease are 65 or older. But even though age is a huge factor, persons of any age can be diagnosed with this disease.
Habits and lifestyle
– Choices of habits and lifestyle can increase your risk. Smoking, drinking more than the acceptable levels, excessive exposure to the sun, being overweight and obese, and engaging in unsafe sex are some of the habits that contribute to cancer development.
Family history
Some cancers can be inherited. Hence, if it is common in your family, you might need to take genetic tests to find out whether you have inherited mutations which might raise your risk of some cancers. However, take note that if you have inherited genetic mutation does not mean you have a huge possibility to acquire the disease.
Environment
Your work or home environment may contain hazardous chemicals that may enhance your risk of cancer. Even if you don't smoke cigarettes, you might inhale secondhand smoke if you work or live in a place where people are smoking. There are also chemicals, such as asbestos and benzene, that can boost your risk of having cancer.
Health conditions
Some health conditions you frequently encounter, such as ulcerative colitis, can increase your risk of getting certain types of cancer.
But while cancer is very deadly, the medical community found that the deaths because of this disease fall at effective rates. Recently, the National Cancer Institute released its latest data about the overall number of deaths because of cancer in the U.S. Mortality from this disease is dropping at annual rates of 1.8% for men, 1.4% for women and 1.4% for children.
Doctors believe that better prevention through lifestyle changes, earlier diagnosis, and the rise of knowledge on genetics and better treatments all play substantial roles.
CBD Oil for Cancer Treatment
Medical researchers across the world are developing treatments to fight this global killer. One source of cure is cannabis. Throughout the years, marijuana has been used to treat different medical conditions. Volumes of medical research found that this plant can cure a wide range of health problems from chronic pain, epilepsy, anxiety, heart disease and other types of ailments. Many medical experts attribute cannabis' healing powers to its capacity to interact with the body's endocannabinoid system.
Scientists found that humans and many animals have an endocannabinoid system (ECS), which is made up of endocannabinoids and their receptors that are located all over the body. The cannabinoid system performs various tasks in each organ. However, the chief goal is always to maintain a stable internal environment, also known as homeostasis, despite changes and fluctuations in the external environment.
Compounds found in cannabis such as cannabidiol (CBD) and tetrahydrocannabinol (THC) can interact with the ECS. With this property, these compounds, also known as cannabinoids, can influence the release of hormones and neurotransmitters, chemicals inside the body that regulate the functions of organs in the body.
But what about cancer cells? Recent studies revealed that taking CBD oil together with THC and other cannabinoids delays the development, or even kills some types of cancer cells that scientists had grown in a laboratory. Researchers take a step farther by studying the effects of cannabinoids on animals with cancerous cells.
In these studies, they found that CBD oil from hemp and medical marijuana have the following properties in fighting cancer:
CBD depletes malignant tumors of oxygen and nutrients
To survive, tumors need a constant supply of oxygen and other nutrients to survive. After cancerous lumps develop, the body will form new blood vessels and capillaries to support their progression, a process known in the medical community as angiogenesis.
Scientists have discovered that CBD and THC can starve the cancer tumors by blocking the supply of blood to them. These substances also found to stunt the development of new blood vessels that surround the tumors.
In a 2018 study published in the British Journal of Pharmacology, researchers found that that CBD prevents angiogenesis through different mechanisms.
CBD prevents the spread of cancer cells
Cannabinoids stop the cancer cells from metastasizing or multiplying and spreading. They also reduce the development of tumors that have developed away from where it originated. Most of the studies that show the ability of cannabinoids to hinder metastasis have focused on THC and anandamide and not CBD. But a 2005 study discovered that CBD prevented the spread of glioma cells, type of tumor that originates in the glial cells located in the brain or the spine. Researchers also found that cannabidiol also boosts the anti-tumor properties of THC.
In 2011, researchers studied CBD's impact on breast cancer. They found that the compound not only reduced the size of tumors but also lowered the spread of cancer cells.
CBD promotes the death of cancer cells
Researchers are currently targeting the stimulation of programmed cell death, also known as apoptosis, of cancer cells. Unlike healthy cells that can undergo apoptosis if they become dysfunctional or are exposed to toxic materials, cancer cells do not self-destruct. These can reproduce even in the unhealthiest conditions. Scientists are currently researching the use of medical cannabis as an agent to promote apoptosis of cancer cells.
CBD relieves side effects patients experience during cancer treatments
Even the National Cancer Institute acknowledges the potential of CBD and THC and other cannabinoids in curing the side effects of cancer such as the pain caused some common cancer treatments like chemotherapy. Doctors from the medical organization also said that the impact of CBD oil and THC oil could also include blocking cell growth; prevention of the growth of vessels that supply blood to tumors; and boosting of the immune system during cancer therapy.
Scientists have also unlocked the healing potential of combining CBD and chemotherapy. One study showed that laboratory mice with pancreatic cancer survived nearly three times longer when treated with a combination of CBD and chemotherapy than those treated with chemotherapy alone.
Patients can consume CBD for cancer treatment in several ways. They can take CBD capsules, drop CBD tinctures under their tongues or consume edibles. They can also inhale CBD vape oil. For different types of pain, they can apply CBD oil or topicals on the affected parts.
While treating cancer using cannabinoids is still at its infancy, scientists are hopeful that these early clinical trials can provide better cure against this deadly disease. For now, the best use of CBD is to provide relieve patients from the side effects of traditional treatments against the dreaded big C.
5 Ways CBD Helps Heal Acne and Rosacea [VIDEO]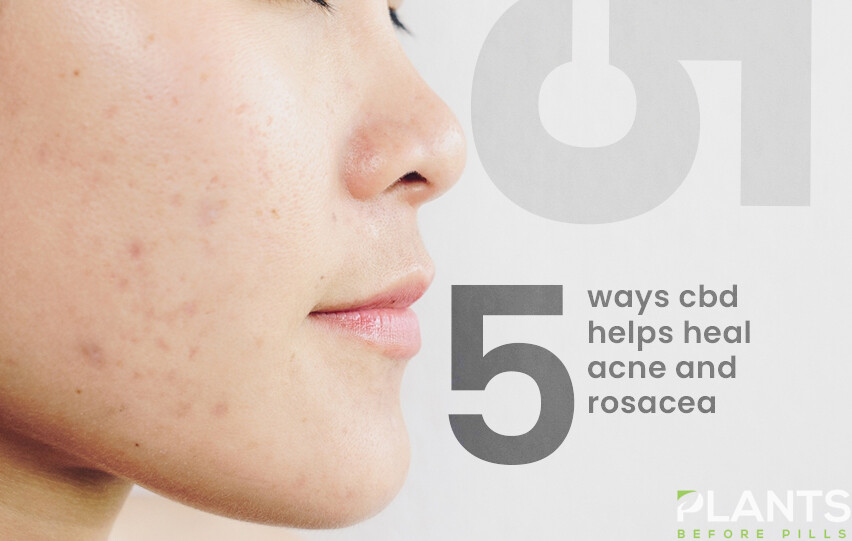 If you have already tried so many different products for acne and/or rosacea and your skin is now oversensitized, then the answer might be to use CBD. Find out more in this video.
Does CBD Improve Mental Health? [VIDEO]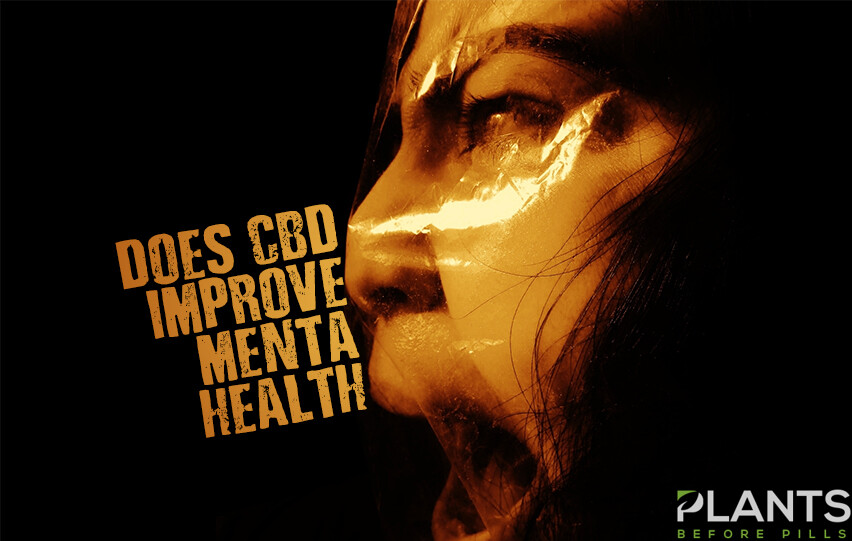 CBD is a big buzzword in health circles these days. The compound is being added into many recipes and products and used to treat a variety of issues, including mental health conditions. The question is: what does research actually say about its claims?
Does CBD Improve Mental Health? [VIDEO]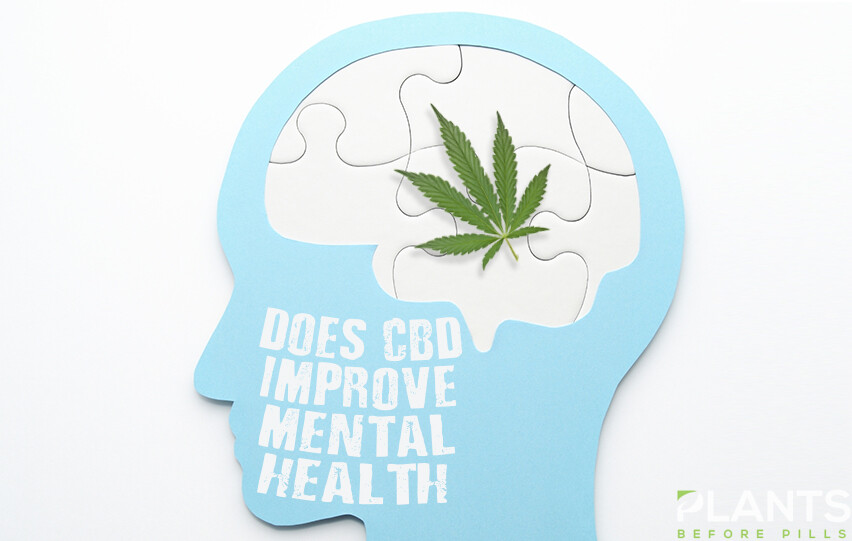 CBD is one of the main buzzwords these days. A lot of people are using it to treat a variety of issues, including mental health. The question is – is CBD really effective when it comes to aiding mental health?