Living the Pot Life: 4 PC Games that Lets You Live and Breathe Weed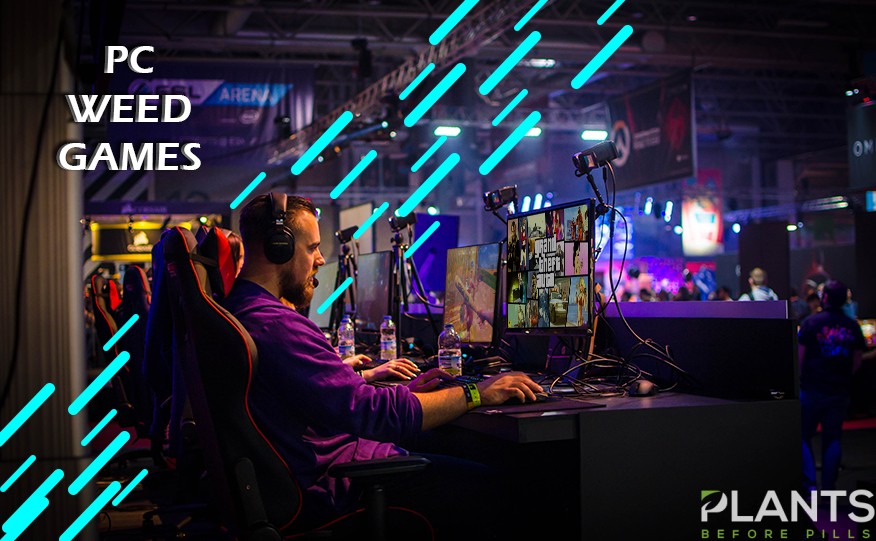 Last time, we gave you four different mobile games that let you cultivate and sell cannabis. Now, we are back with games you can play on your trusty personal computer. So, without further ado, here are 4 PC games that feature weed:
The Grand Theft Auto Franchise
First on our list is the GTA franchise, a well-loved series of games set in various cities inspired by actual cities in the U.S. This open-world game allows you to explore the cities, which can take you hours and hours, especially with the huge maps the developers designed. You are also tasked to complete various missions including acquiring, growing and distributing marijuana.
This game has received critical acclaim for its rich world-building and its almost limitless gameplay. Moreover, it has allowed millions of players to experience living life in the fast lane, even if it is just in the virtual world.
Weed Shop 2
Whilst GTA games are in the third-person perspective, Weed Shop 2 allows you to play in the first person. So, fans of first-person games, this one is for you. Set in California, Weed Shop 2 lets you manage your own dispensary where you will encounter various characters including aliens who steal your plants! You also get to grow your own plant, decorate your shop and experience what it feels and looks like when you are high.
iGrow Game
Weed Shop 2, iGrow Game is a first-person game that allows you to build your own cannabis factory from scratch. Basically, you are in the UK starting your weed farm in a tower. Seems simple right? The catch is, the game generates a different tower for every game you start, making it more challenging, whilst letting you plan your strategy every time you start over.
Weedcraft Inc.
If you liked the weed farming simulator games on your mobile phone, you will surely love this PC game. This game gives the same feel as Pot Farm, Weed Firm 2 and other similar mobile games, but with a bit more fun with the abundance of details. You get to cross breed and mutate different strains, as well as manage your dispensary employees and manage your distributions. The characters are even amazingly detailed, complete with backstories and profiles, and you even have a say in in-game marijuana-related political issues!
Actually Living the High Life
Now, if you love these games and you want to have a taste of what it feels like in real life, here are some things you can do:
Because most of these games deal with the cultivation and distribution of weed, why not visit a dispensary? This way, you can experience what your character might feel like!
Use CBD Oil on Everything
Cannabis oil is an extremely versatile product. You can use it to cook your favorite food or you can mix it with your favorite drink. The possibilities are endless with this product and you might as well live the high life enjoying what this has to offer.
Lastly, what is the high life without enjoying a good joint? So, during your visit to the dispensary, you can talk with the budtender and ask for their best strains. Who knows, you may even learn a thing or two, which you can apply for your in-game strategy!
Whilst playing as a weed kingpin is a great feeling, nothing beats actually living the cannabis life. So, give your local dispensary a visit and talk to their expert budtenders to know what it feels like to own and run the shop.
CBD Oil for Heart Disease – Health Benefits of CBD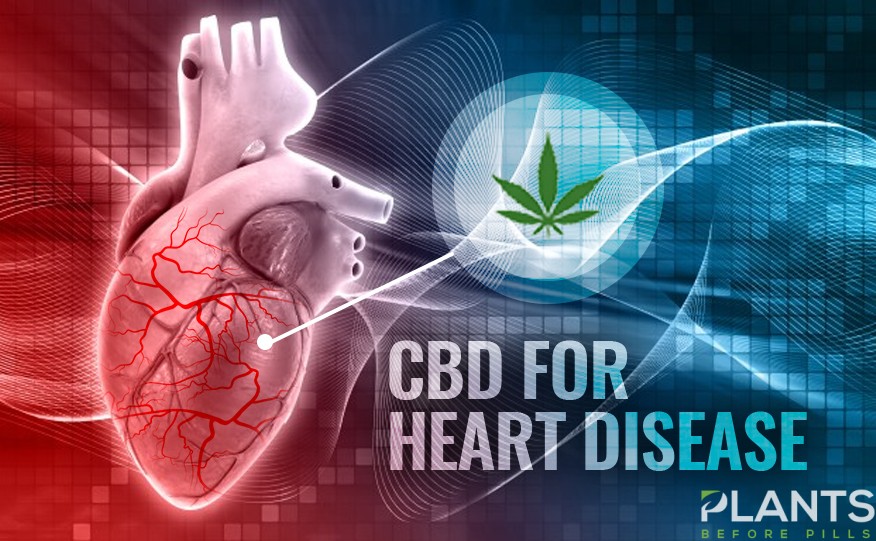 "I'm Sorry I've Got Bad News For You, You Have No Heart Problems". – Dr. Cox Cardiologist, UNM
"The only thing we changed was CBD Oil" – Joshua Rivera, Owner of Pure CBD Selection, Inc.
In 2015 Joshua Rivera was going to school to finish up a degree in Social Behavioral Sciences, and within that degree was a health class that he had to finish. His professor had everyone give a presentation on something in the health book. She said that no one can do marijuana but can speak about any other properties within the plant. That is when he first discovered CBD Oil and all the benefits. So, in the next few days, he spent time researching and began to be amazed about all the benefits and began to tell everyone he knew about it and began using it himself. Joshua Rivera delivered a ten-minute speech of all the benefits that he found.
Fast-forward to 2017, his mom Lisa Rivera her heart stopped, and at the current time, he was about to leave to Spain to play professional basketball. The doctors assured that she would have to take many medications, change her diet to recover from it. As the year went on, she was doing as ordered, changed her diet, and took her medication diligently, and had a 4-hour schedule to check her blood sugar because she has diabetes also. As the course of the year went on, she saw improvements from following the Doctor's protocol; however,  in 2018, she then had another heart attack even though she was following a rigorous regimen. The doctors were confused because when it occurred, she was monitored.
CBD for Heart Disease
The doctors then told her she would need to have a stent: procedures to place a stent to treat coronary and carotid arteries are comparable. In both methods, a slim tube with a flat balloon on the end: is threaded with a blood vessel to the tightened or blocked artery. As soon as in place, the balloon is inflated, and also the stent is opened as well as put in the artery. The surgery was a success, and she had to stay in the hospital to be evaluated before being released. After the procedure, Joshua remembered all the benefits of CBD from his class years ago, and while she was in the hospital, he and his family were giving her CBD without the Doctor's knowledge. They sent her home and he kept telling her to take more.
As the months went on, the doctors kept changing her heart medications and other medication; they did not understand why she was improving and kept changing the strength of the medications, and Joshua expressed to keep taking more CBD oil. She went from taking 5 different heart medications to now only taking 1. Throughout the course of the year, her blood work kept coming back better and better and Lisa Rivera said the Doctors were confused about why she was doing so well. During three weeks, Lisa Rivera kept getting dizzy, and she even fainted a few times.
She went to the Doctor, and they had to lower her blood pressure medicine substantially; Joshua kept urging his mother to take more CBD oil. The 1st week of October 2019, Dr. Cox, a Cardiologist out of UNM said: "I have bad news to report you do not have any heart problems; your veins are clear, your heart is healthy, and you have no liquid in your heart anymore". Dr. Levine also verified the results that Dr. COX reported. Lisa called her son after the report and told him the news. A few days after, Joshua said, "Hey mom, the only thing you changed from the first heart was the CBD Oil, right? She thought about for a few days and said: "Yeah, that is right". Lisa and Joshua Give God All the Glory because he leads them to the path that they are on.
Today is an excellent reminder of freedom, and that is how the Rivera family feels. Free from heart problems.
Joshua Rivera is currently running Pure CBD Selection, Inc., which is a CBD Company producing the same oil that he was giving to his mom. If you would like to see the CBD products that he was giving his mom, you can go to their website: https://www.purecbdselection.com.
We hope you have a wonderful rest of your day.
Science-Backed Health Benefits of CBD
A recent study has linked CBD with numerous benefits for the heart and also the circulatory system, including the capacity to lower high blood pressure.
High blood pressure is connected to greater risks of a variety of wellness problems, including stroke, cardiac arrest, and metabolic syndrome (https://www.ncbi.nlm.nih.gov/pmc/articles/PMC3699411/).
Research studies indicate that CBD may be able to assist with hypertension.
One recent research study dealt with nine healthy and balanced men with one dose of 600 mg of CBD oil and found it lowered resting high blood pressure compared to a sugar pill.
The same study additionally provided men with cardiovascular tests that usually enhance high blood pressure. Interestingly, the single dosage of CBD led the men to experience a smaller blood pressure rise than typical in feedback to these examinations (https://www.ncbi.nlm.nih.gov/pmc/articles/PMC5470879/).
Researchers have suggested that the tension- as well as anxiety-reducing properties of CBD are accountable for its capacity to aid reduced high blood pressure.
Furthermore, several animal studies have demonstrated that CBD might help reduce the swelling and cell death connected with cardiovascular disease as a result of its effective anti-oxidant and also stress-reducing residential properties.
For example, one research located that treatment with CBD minimized oxidative anxiety and also stopped heart damages in diabetic mice with heart problems (https://www.ncbi.nlm.nih.gov/pmc/articles/PMC3026637/).
Other Health Benefits of CBD
CBD has been researched for its role in dealing with a variety of wellness concerns aside from those described above.
Though even more research studies are required, CBD is believed to provide the following wellness advantages:
Antipsychotic impacts: Studies recommend that CBD might aid individuals with schizophrenia and also other mental disorders by minimizing psychotic signs (https://www.ncbi.nlm.nih.gov/pubmed/25667194).
Chemical abuse treatment: CBD has been revealed to modify circuits in the mind related to medication dependency. In rats, CBD has actually been revealed to reduce morphine dependence and heroin-seeking behavior (https://www.ncbi.nlm.nih.gov/pmc/articles/PMC4444130/).
Anti-tumor results: In test-tube and also animal researches, CBD has actually demonstrated anti-tumor results. In pets, it has been revealed to avoid the spread of breast, prostate, mind, colon, and also lung cancer cells (https://www.ncbi.nlm.nih.gov/pubmed/25916739).
Diabetic issues avoidance: In diabetic mice, therapy with CBD lowered the incidence of diabetes by 56% and also substantially minimized inflammation (https://www.ncbi.nlm.nih.gov/pubmed/16698671).
Any Negative effects of CBD?
Though CBD is typically well-tolerated and also took into consideration safe, it might cause adverse reactions in some people. Adverse effects noted in studies include (https://www.ncbi.nlm.nih.gov/pmc/articles/PMC5569602/):
Looseness of the bowels.
Modifications in cravings as well as weight.
Fatigue.
CBD is also recognized to connect with a number of drugs. Prior to you begin making use of CBD oil, review it with your physician to guarantee your safety and security as well as prevent potentially harmful communications (https://www.ncbi.nlm.nih.gov/pmc/articles/PMC4189631/).
This is specifically crucial if you take medicines or supplements that come with a "grapefruit caution." Both grapefruit and CBD disrupt cytochromes P450 (CYPs), a group of enzymes that are necessary to metabolic drug rate (https://www.liebertpub.com/doi/10.1089/can.2016.0034 ).
One research study executed on computer mice revealed that CBD-rich marijuana extracts have the potential to cause liver poisoning. However, some of the mice in the study were force-fed incredibly large doses of the extract (https://www.mdpi.com/1420-3049/24/9/1694/htm ).
Conclusion
Although CBD is typically taken into consideration risk-free, it can trigger negative responses like diarrhea and fatigue in some people. It might likewise hinder specific drugs.  Talk to your doctor first before taking CBD.
The Bottom Line
CBD oil has been researched for its prospective role in easing signs and symptoms of many typical health and wellness problems, consisting of anxiety, depression, acne, and also cardiovascular disease.
For those with cancer, it may even provide an all-natural choice for discomfort as well as a significant relief.
A study on the possible health and wellness advantages of CBD oil is ongoing, so brand-new therapeutic uses for this all-natural treatment make certain to be discovered.
Though there is much to be found out about the efficacy and safety and security of CBD, results from current studies suggest that CBD might supply a safe, effective all-natural treatment for many health problems.
Is CBD Legal? Hemp-derived CBD products (with less than 0.3 percent THC) are legal on the government level but are still prohibited under some state laws. Marijuana-derived CBD products are prohibited on the government degree. However, they are legal under some state laws. Check your state's laws and also those of anywhere you travel. Remember that nonprescription CBD products are not FDA-approved, as well as might be erroneously identified.
Cannabis Courses Offered at Lake Superior State University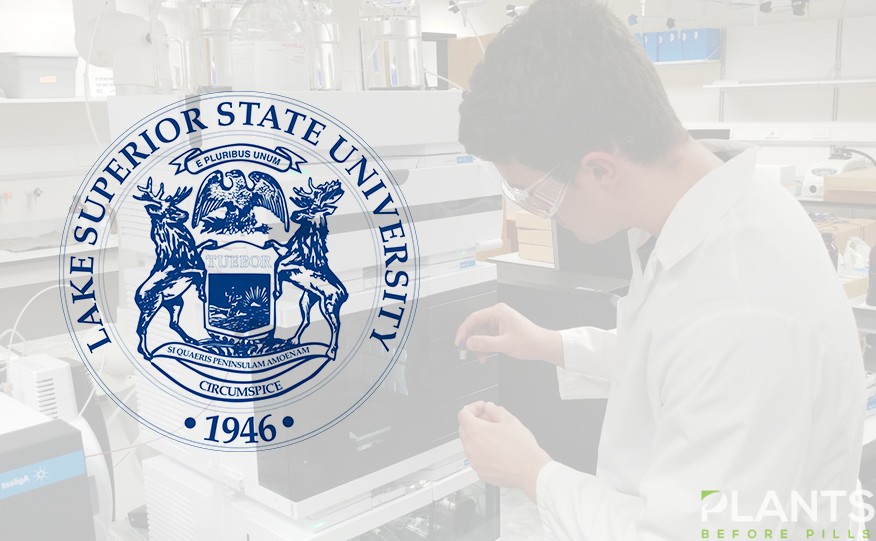 Students who are looking into getting a MJ-related degree can enroll in Lake Superior State University (LSSU). The university offers courses focused on the study of the plant including Cannabis Chemistry and Cannabis Business. LSSU is the only regionally accredited university for this particular chemistry course, said 9&10 News.
The program offers higher education on technical skills and tools to participate in what is known as "the country's fastest-growing fields." A student at the university, Kylie Trisch, said that they anticipate to "be a part" of the marijuana and scientific communities. Trisch is a senior majoring in Cannabis Chemistry and Environmental Science.
Partnership with Agilent
LSSU is able to offer these courses in collaboration with Agilent Technologies, which was announced back in August 2019. Agilent is a public research, development, and manufacturing company, aimed at studying and screening solutions for the medical and recreational applications of the plant.
As a result of this cooperation, LSSU established its Cannabis Center of Excellence (CoE), According to a report by Cannabis Science and Technology, the partnership seeks to "facilitate education and research" in the analysis and chemistry of the plant.
President of the university Dr. Rodney Hanley also said that the "strategic partnership is going to focus on the serious intellectual scientific inquiry" of the plant. Upon completing the course, Hanley expects their graduates to be able to contribute as qualified analytical chemists not only in the marijuana sector what also in the scientific community.
The university is known as the only institution in that region that received accreditation for this course. This means that it was able to satisfy a set of formal standards set by an organization within this region.
MJ Business program
Aside from chemistry focused on the plant, LSSU also offers a Cannabis Business course. The university's website said that this program is "designed for future managers, supervisors, and business development leaders within a commercial enterprise."
Students majoring in this subject are expected to combine basic business management principles to the nature of marijuana-related businesses. Moreover, students will learn about distinct issues that permeate the market.
Aside from LSSU other educational institutions have started offering programs related to the plant including the University of Maryland and Atlantic Cope Community College.
Meanwhile, LSSU Cannabis Chemistry student Justin Blalock said that studying under such programs come with misconceptions, especially with the stigma behind marijuana and its uses.
Medical Marijuana Now Free in Sicily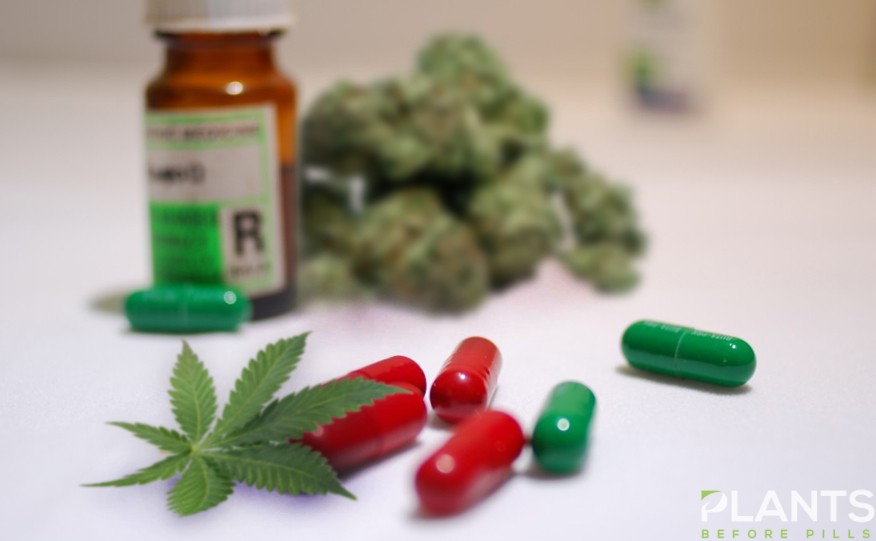 Medical marijuana is now free-of-charge in the region of Sicily, Italy.
The regional government of Sicily has just made medical marijuana more accessible to citizens after Sicilian health official Ruggero Razza signed a decree Tuesday that makes medical marijuana supplies free-of-charge to certain qualified program participants.
Under the said decree, the regional government of Sicily will now cover the medical cannabis costs of patients affected by chronic or neuropathic pain, cerebral palsy, or multiple sclerosis. This makes Sicily the latest region to join the ranks of national governments in EU who had passed laws that made cannabis treatment free to certain qualified patients. Among these include Ireland and the Czech Republic.
As part of the program, patients must present a doctor's prescription and purchase their medical cannabis products from licensed pharmacists, which could either get their supply from the Italian Ministry of defense or import the needed products from regulated growers abroad.
"The prescription of the drug must be made exclusively on the basis of a therapeutic plan lasting up to six months, possibly renewable," a report from News1 explained.
"Not all doctors will be able to prescribe cannabis, but only doctors employed by regional public health companies, specialists in anesthesia and resuscitation, neurology and pain therapy centers. Cannabis can be prescribed through papers for oral use (for the preparation of decoctions), papers and capsules for inhalation use (through specific vaporizers) and through oil for oral use," it added.
Cannabis in Italy
In 1999, Italian doctors have been allowed to prescribe medical cannabis to patients. However, it was not only until 2013 that medical cannabis has been formally legalized in the country. To date, while recreational cannabis is still considered illegal under international law, possession of cannabis for personal use has been decriminalized, and people who are to be caught with certain amount will be subjected only to fines and confiscation of documents, including driving license and/or passport.
The new law was introduced only weeks after the Italian Supreme Court ruled growing cannabis for personal consumption as legal – a decision that opposes a law introduced in the 1990s, which prohibits the cultivation and sale of marijuana.
The decision was said to be motivated by a prior case in 2013 involving an Italian man sentenced to a year of incarceration and fined with 3,000 euros after being discovered to had grown a pair of cannabis plants in his home.
In an opinion post published in December, the country's Supreme Court maintained that "at home, small-scale cultivation activities are to be considered excluded from the application of the penal code."
The latest decisions are expected to help boost the cannabis industry in the country.