Living the Pot Life: 4 PC Games that Lets You Live and Breathe Weed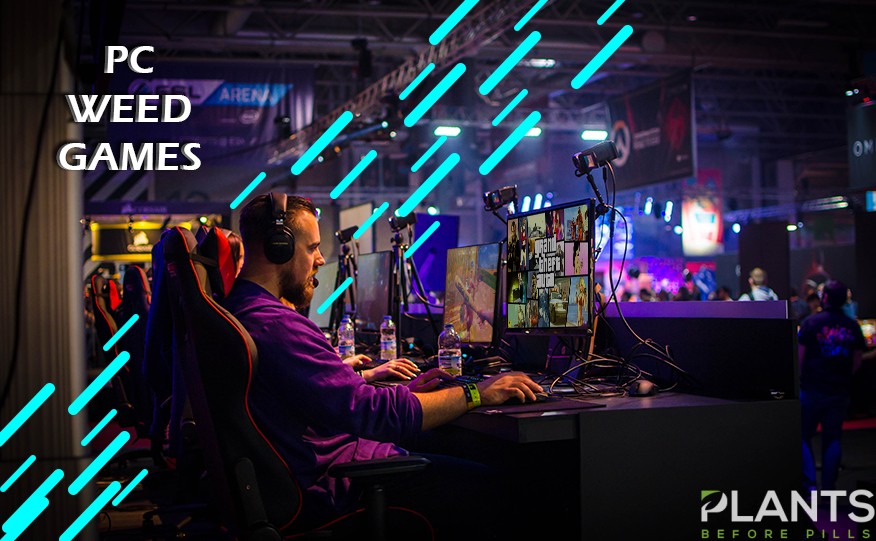 Last time, we gave you four different mobile games that let you cultivate and sell cannabis. Now, we are back with games you can play on your trusty personal computer. So, without further ado, here are 4 PC games that feature weed:
The Grand Theft Auto Franchise
First on our list is the GTA franchise, a well-loved series of games set in various cities inspired by actual cities in the U.S. This open-world game allows you to explore the cities, which can take you hours and hours, especially with the huge maps the developers designed. You are also tasked to complete various missions including acquiring, growing and distributing marijuana.
This game has received critical acclaim for its rich world-building and its almost limitless gameplay. Moreover, it has allowed millions of players to experience living life in the fast lane, even if it is just in the virtual world.
Weed Shop 2
Whilst GTA games are in the third-person perspective, Weed Shop 2 allows you to play in the first person. So, fans of first-person games, this one is for you. Set in California, Weed Shop 2 lets you manage your own dispensary where you will encounter various characters including aliens who steal your plants! You also get to grow your own plant, decorate your shop and experience what it feels and looks like when you are high.
iGrow Game
Weed Shop 2, iGrow Game is a first-person game that allows you to build your own cannabis factory from scratch. Basically, you are in the UK starting your weed farm in a tower. Seems simple right? The catch is, the game generates a different tower for every game you start, making it more challenging, whilst letting you plan your strategy every time you start over.
Weedcraft Inc.
If you liked the weed farming simulator games on your mobile phone, you will surely love this PC game. This game gives the same feel as Pot Farm, Weed Firm 2 and other similar mobile games, but with a bit more fun with the abundance of details. You get to cross breed and mutate different strains, as well as manage your dispensary employees and manage your distributions. The characters are even amazingly detailed, complete with backstories and profiles, and you even have a say in in-game marijuana-related political issues!
Actually Living the High Life
Now, if you love these games and you want to have a taste of what it feels like in real life, here are some things you can do:
Because most of these games deal with the cultivation and distribution of weed, why not visit a dispensary? This way, you can experience what your character might feel like!
Use CBD Oil on Everything
Cannabis oil is an extremely versatile product. You can use it to cook your favorite food or you can mix it with your favorite drink. The possibilities are endless with this product and you might as well live the high life enjoying what this has to offer.
Lastly, what is the high life without enjoying a good joint? So, during your visit to the dispensary, you can talk with the budtender and ask for their best strains. Who knows, you may even learn a thing or two, which you can apply for your in-game strategy!
Whilst playing as a weed kingpin is a great feeling, nothing beats actually living the cannabis life. So, give your local dispensary a visit and talk to their expert budtenders to know what it feels like to own and run the shop.
Quebec Raises Legal Age of Cannabis Consumption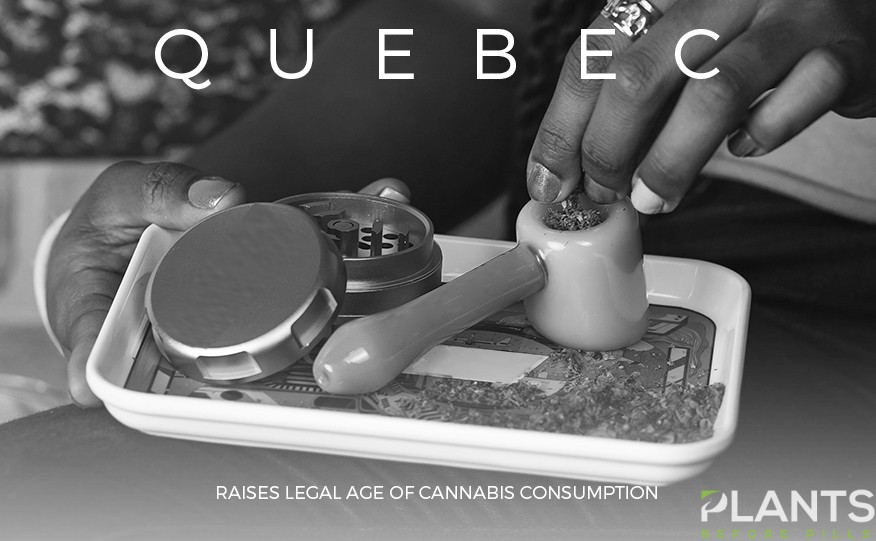 Last October 29, 2019, the Quebec government passed Bill 2, effectively changing the legal age of cannabis consumption from 18 to 21. The new law is slated to take effect come January 1, 2020.
Following the Coalition Avenir Quebec's (CAQ) provincial election in December of 2018, the local Quebec government now has a say in how they will manage the legal age of marijuana consumption in their area. While the federal government of Canada observes the minimum age of use at 18, it also allows other provinces within the country to implement the legal age they deem fit.
Quebec and Cannabis Law
Most provinces and territories in the country have chosen 19 as the legal age, with the exception of Alberta who designated 18 as its legal age.
Changes in Quebec's laws comes after the government's reservations on pushing marijuana towards the younger market. Junior health minister Lionel Carmant said he was concerned over the possible effects of marijuana on the minds of young adults. During an interview, Carmant said, "we really want to protect our teenagers, which are most vulnerable to cannabis."
While Carmant expressed satisfaction over the government's approach, many other detractors expressed violent reactions. For one, the Quebec Association of the Cannabis Industry (AQIC) said doing this "[pushes] the most vulnerable consumers to the black market."
After passing Bill 2, the AQIC issued a statement, with Francois Limoges saying the desire to legalize marijuana stemmed from Canada's desire to provide a safe, legal, and regulated market for all Canadians. With the new bill, Limoges states that the province of Quebec only seemed to move backwards.
Other political entities who expressed disdain over Quebec's decision were health professionals as well as Justin Trudeau, the prime minister of Canada. Quebec Solidaire remarked that "the CAQ is creating two classes of adults," highlighting the ability of these 18-year-olds while questioning the ability of these youngsters to decide their take on cannabis.
Although the law had good intentions for its citizens, Marianne Dessureault remarked that the allegations of the government against cannabis were unfounded and had no scientific basis.
Apart from raising Quebec's age of use to 21, they also set to ban the sale of cannabis products on the market, with emphasis on edibles such as candies, desserts, and chocolate. These products, however, will become legal to the rest of Canada by mid-December this year. In line with Canada's cannabis 2.0 or the second wave of legalization, these products will be made available to the public come mid-December.
Celebrating the Holidays with a Cannabis Christmas Calendar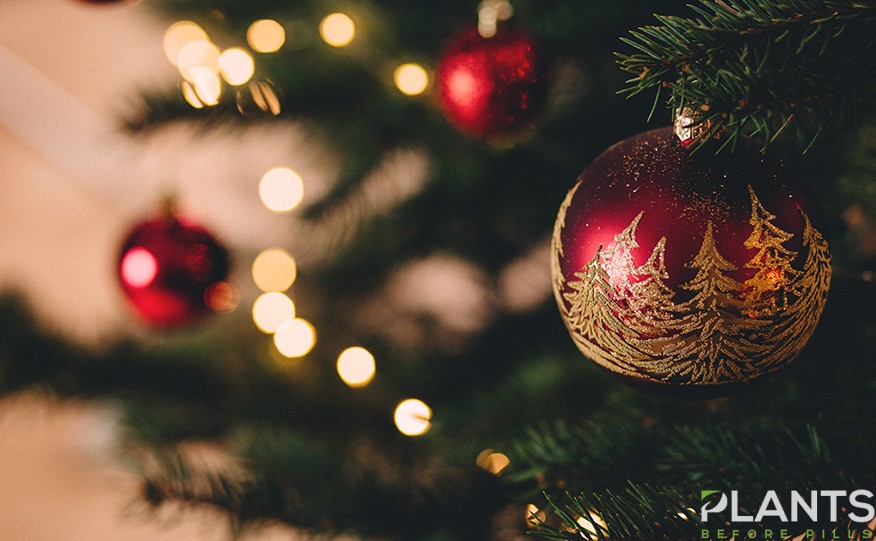 Those who celebrate Christmas are likely to be excited for this occasion as it is a festive time for people to get together. If you celebrate Christmas, you surely have your own traditions for the upcoming holiday. Whether you are into extravagant festivities or you are contented with an intimate get-together with friends and family on Christmas Eve, you might want to consider getting a cannabis advent calendar. Not familiar with them? Read on to find out more.
What is a Cannabis Christmas Advent Calendar?
Advent calendars cover the days leading up to Christmas, starting from December 1 to December 24. These have flaps on each day, which can contain an image related to the holiday, small treats or trinkets. A cannabis advent calendar follows the same concept, except that you can expect to get marijuana-infused items for each day.
MMJ patients and enthusiasts alike will definitely enjoy getting a small marijuana surprise for every day up to Christmas eve. If you are interested in having one for the upcoming celebrations, here are some cannabis items you can include.
Plain Ol' Flowers and Buds
Perhaps one of the most basic things you can stash into your calendar is a bunch of dried marijuana. You can also roll some joints or buy pre-rolled ones because what's better than waking up to find a spliff waiting for you every day? This can definitely complete the day of every marijuana lover.
To spice things up, you can even place different strains of cannabis for each day, giving you the chance to try out different varieties every day! There are 779 strains or probably more out there, so you will definitely find the experience of picking the best ones exciting.
CBD Products
If you are looking to give some cannabidiol-infused products a try, then this is a great opportunity for you. Think of items that you would want to check out. Perhaps you have been wanting to see if that cannabis shampoo can help your hair get that healthy glow. You might also be curious about the effects of CBD topicals for your skin.
Take this holiday season as a chance to try out these products. With the medicinal effects of the cannabinoid, you can get positive outcomes with these items, depending on different factors that can vary the effects of the cannabinoid on your body.
You can choose from a lot of different products such as topicals (creams, lotions), oils, pills and even vape pens.
Small Treats
Aside from the items mentioned above, you can also buy edibles. These are easy and fun to consume, especially if you have a sweet tooth. Many companies have released their own line of cannabis-infused candies, from chocolates to gummy bears.
Those who are into baking might want to make some treats themselves. If you are concerned about complicated recipes, worry not because these are definitely easy to make. You just need the usual ingredients for, say, brownies combined with decarboxylated cannabis buds. Just keep in mind that cannabinoids and terpenes can evaporate so, cooking using the right temperature is vital.
With marijuana-filled advent calendars, you can definitely make your December much more exciting. What's better is that these marijuana-filled calendars are also perfect as gifts. Just keep in mind that there are states that enforce strict rules against the plant, so make sure to verify if the receiver lives in a state in which such products are legal. Moreover, see to it that you keep these items out of the hands of minors as legal states only allow adults to handle such products.
New Jersey Community College Launches Cannabis Course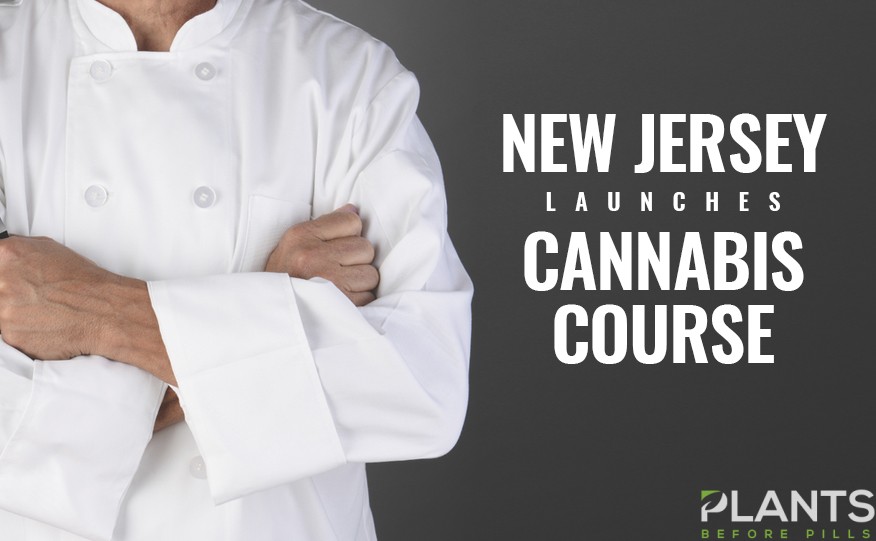 New Jersey-based Atlantic Cape Community College introduced a zero-credit cannabis course within the institution. The course is titled, "Cannabis 101: Essential Knowledge for a Growing Industry."
Thre are now 13 students have already enrolled for the six-week course. The class reportedly started last month.
In attempts to provide more insight on the flourishing cannabis industry, the Atlantic Cape Community College launched a course that delves deeper into the industry. Vice President of Academic Affairs Josette Katz said the course "[is] an overview. Rather than starting out with a credit class, we wanted to gauge the interest that the constituents in Atlantic and Cape May counties had on the topic."
Cannabis Course – How it Came to Be
The course's introduction to the college comes amid the legalizations happening left and right in the United States. Moreover, the class comes at a crucial time in history, in particular, during the continued pursuit of obtaining state cannabis licenses and providing more dispensaries and marijuana facilities in various locations of the country.
The zero-credit course is done with support and participation with the New Jersey CannaBusiness Association. The organization reportedly helps college students and faculty alike to shed more insight on cannabis from an academic perspective.
After holding the short course, Katz expressed her sentiments, saying the college hopes to gain more understanding and awareness about the pans student have after learning about the cannabis industry. Following student feedback, Atlantic Cape will provide classes as a response to the enthusiasm and reception of the initial offering.
Apart from the Atlantic Cape Community College, other educational centers have already pioneered this in the state. Ashbury Park Press shares that Stockton University and Union County College have also debuted cannabis-centric courses within their institutions. Both of the classes were also done in partnership with CannaBusiness Association. The course names supposedly took on a pun-filled name.
Of these courses, Stockton University initially offered a minor in cannabis studies in 2018. As the interest of the students and the public grew, so did the course offerings by the New Jersey-based university.
Besides education access to this budding industry, the New Jersey educational institutions also look forward to providing research and internship opportunities in the future.
Currently, the state of New Jersey has strengthened its medical marijuana program for patients. Today, approximately 51,000 patients, 2,000 caregivers, and 1,000 doctors have joined in on the initiative. However, the state remains at a standstill on the legalization of recreational cannabis in the area.