Living the Pot Life: 4 PC Games that Lets You Live and Breathe Weed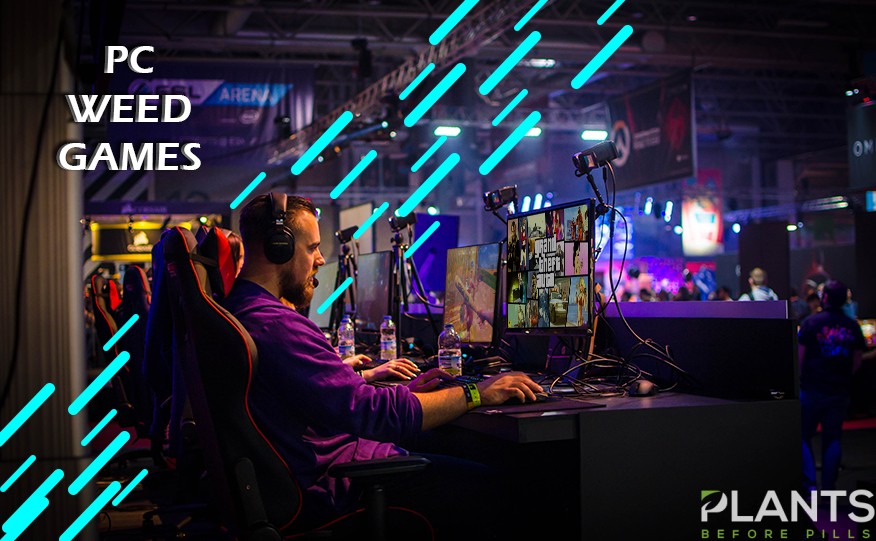 Last time, we gave you four different mobile games that let you cultivate and sell cannabis. Now, we are back with games you can play on your trusty personal computer. So, without further ado, here are 4 PC games that feature weed:
The Grand Theft Auto Franchise
First on our list is the GTA franchise, a well-loved series of games set in various cities inspired by actual cities in the U.S. This open-world game allows you to explore the cities, which can take you hours and hours, especially with the huge maps the developers designed. You are also tasked to complete various missions including acquiring, growing and distributing marijuana.
This game has received critical acclaim for its rich world-building and its almost limitless gameplay. Moreover, it has allowed millions of players to experience living life in the fast lane, even if it is just in the virtual world.
Weed Shop 2
Whilst GTA games are in the third-person perspective, Weed Shop 2 allows you to play in the first person. So, fans of first-person games, this one is for you. Set in California, Weed Shop 2 lets you manage your own dispensary where you will encounter various characters including aliens who steal your plants! You also get to grow your own plant, decorate your shop and experience what it feels and looks like when you are high.
iGrow Game
Weed Shop 2, iGrow Game is a first-person game that allows you to build your own cannabis factory from scratch. Basically, you are in the UK starting your weed farm in a tower. Seems simple right? The catch is, the game generates a different tower for every game you start, making it more challenging, whilst letting you plan your strategy every time you start over.
Weedcraft Inc.
If you liked the weed farming simulator games on your mobile phone, you will surely love this PC game. This game gives the same feel as Pot Farm, Weed Firm 2 and other similar mobile games, but with a bit more fun with the abundance of details. You get to cross breed and mutate different strains, as well as manage your dispensary employees and manage your distributions. The characters are even amazingly detailed, complete with backstories and profiles, and you even have a say in in-game marijuana-related political issues!
Actually Living the High Life
Now, if you love these games and you want to have a taste of what it feels like in real life, here are some things you can do:
Because most of these games deal with the cultivation and distribution of weed, why not visit a dispensary? This way, you can experience what your character might feel like!
Use CBD Oil on Everything
Cannabis oil is an extremely versatile product. You can use it to cook your favorite food or you can mix it with your favorite drink. The possibilities are endless with this product and you might as well live the high life enjoying what this has to offer.
Lastly, what is the high life without enjoying a good joint? So, during your visit to the dispensary, you can talk with the budtender and ask for their best strains. Who knows, you may even learn a thing or two, which you can apply for your in-game strategy!
Whilst playing as a weed kingpin is a great feeling, nothing beats actually living the cannabis life. So, give your local dispensary a visit and talk to their expert budtenders to know what it feels like to own and run the shop.
New Jersey Now Accepting Applicants for Marijuana Growers and Sellers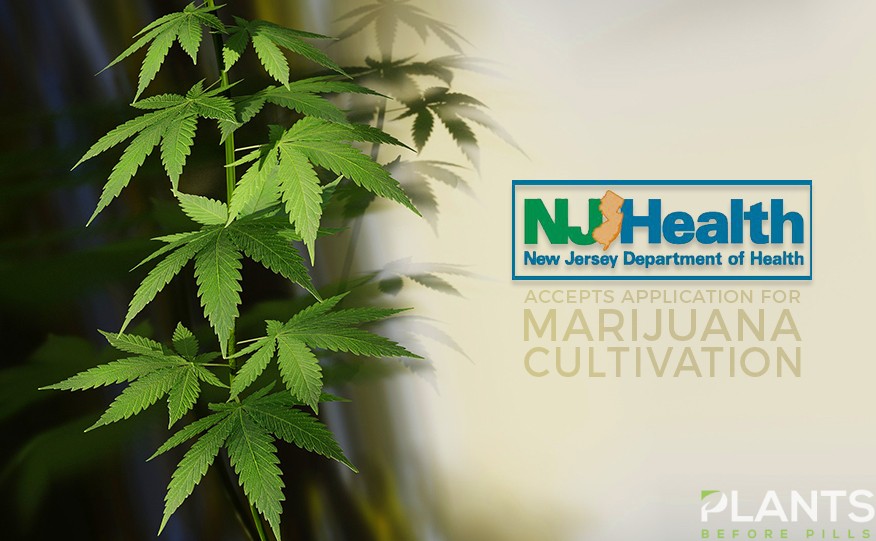 In the move to expand the medical marijuana program, the New Jersey Department of Health now accepts profit and non-profit cultivation of marijuana in the state.
Aspiring cannabis growers, retailers, and distributors can send in their applications until Aug. 21 this year. The health agency will be needing five major cultivation centers, 15 dispensaries and 4 verticals that combines facility, processor and retail storefront. Only top growers and retailers will be given the license to operate and sell cannabis within the state.
The cost for the application is $20,000 but the $18,000 will be returned to those who will not make it through.
Applicants need to submit criminal background checks, approval of local community to operate, security plan and environmental impact statement. In addition to these documents, applicants must also show significant evidence of years of experience in cultivating, manufacturing and retailing marijuana. Quality control and assurance plans are also needed by the Jersey health agency.
The Philadelphia Inquirer reports that pre-application guidelines will be held on Aug. 2 to answer the questions of applicants. However, medical marijuana assistant commissioner Jeff Brown said, "We probably won't be able to answer them all, but we'll focus on the top-line issues."
Potential growth in the Marijuana Business
In the aspect of business, many experts believe that cannabis can attract more tech companies that would make growing and selling marijuana easier. The recent innovation of robots growing marijuana plant is an example, but there are few more that are evolving.
Artificial Intelligence or AI are becoming a trend because of improved security, lower operational costs, and lower energy use. Hence, this will make businesses more profitable in the competitive market.
Published industry reports note that cannabis business can hit a $15 billion profit this year, with the expansion of medical cannabis regulations in some parts of the US, including New Jersey.
Cannatech firms are expected to bloom in New Jersey in line with the expansion of the state's medical marijuana. With a license to produce the plant and sell it to people, chosen companies will benefit.
The marijuana expansion bill in New Jersey legalizes the possession and personal use of small amounts of weed for people at least 21 years old. Under this bill, licensed cannabis growers, producers, and distributors can freely conduct their business as long as necessary documents are complete.
Medical Marijuana Market Booming in Asia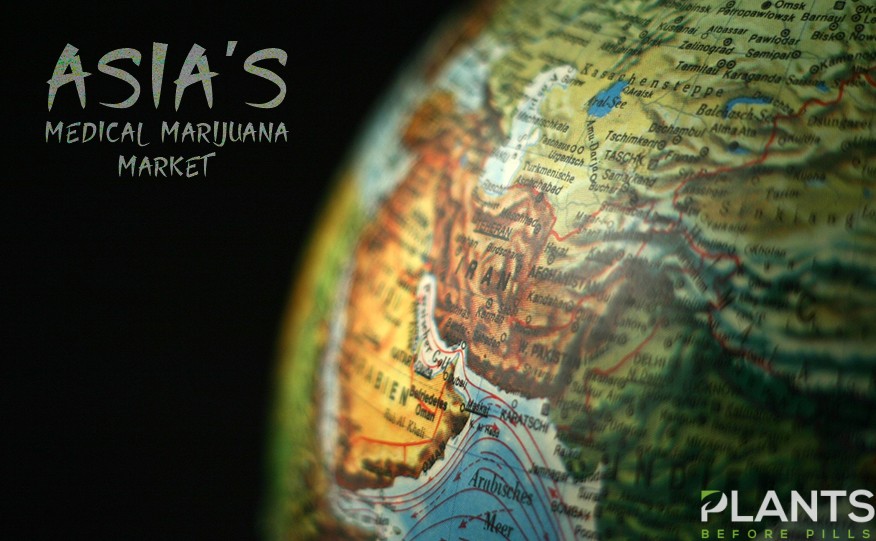 A lot of countries in Asia are opening up to the possibility of legal medical marijuana. In light on legalization of cannabis for medical uses by the Thai government, specialists foresee that its neighboring countries will follow its footsteps.
Experts are optimistic about the "softening" attitude of Asian countries towards the plant. This is despite some nations implementing strict penalties to drug law offenders, including the Philippines with its "ongoing bloody war on drugs."
Just recently, Malaysia's Health Minister Dzulkefly Ahmad released a statement saying that drugs have been instrumental in the destruction of many lives. However, he also remarked that "wrongheaded" laws implemented by the government have destroyed more.
Regarding Malaysia's war on drugs, Ahmad said that it is "obvious" that such policies "have not worked." As such, decriminalizing drugs could be the answer, adds Ahmad.
Meanwhile, Seoul, South Korea, and Bangkok, Thailand are in the position of spearheading the legalization of this herb. However, CNBC noted that the distribution and consumption of MMJ would be with proper licenses from their respective governments.
Singapore and China, both previously strict on implementing anti-drug policies, have been working to study the medicinal uses of cannabis. On the other hand, Japan has also been involved in clinical research regarding Epidiolex, an oral solution infused with the cannabidiol (CBD) used to treat epilepsy.
Aside from CBD, the medicinal cannabinoid from the plant, the European Monitoring Centre for Drugs and Addiction said that tetrahydrocannabinol (THC) is also used in medicine. However, THC and CBD are applicable for different conditions and symptoms.
MMJ market value
According to a Grand View Research report as cited by CNBC, the market for legal marijuana on the international level is worth $13.8 billion just in 2018. The same report says that this number will balloon to $66.3 billion by 2025.
In Asia, research by Prohibition Partners said that the Asian medical Cannabis market can surge up to $5.8 billion by 2024. It also remarked that Japan is expected to be a large consumer of medical marijuana because of its huge elderly population.
Meanwhile, CNBC notes that many investors remain reluctant to place their capitals on the plant as public perception may be filled with stigma.
As of this writing, only two countries have completely legalized the medical and recreational use of the plant. CNBC also noted Israel, Australia, and Germany, among others, for their "piecemeal legalization" of the medical application of cannabis.
Dairy Queen Employee Fired, Confused Marijuana with Moana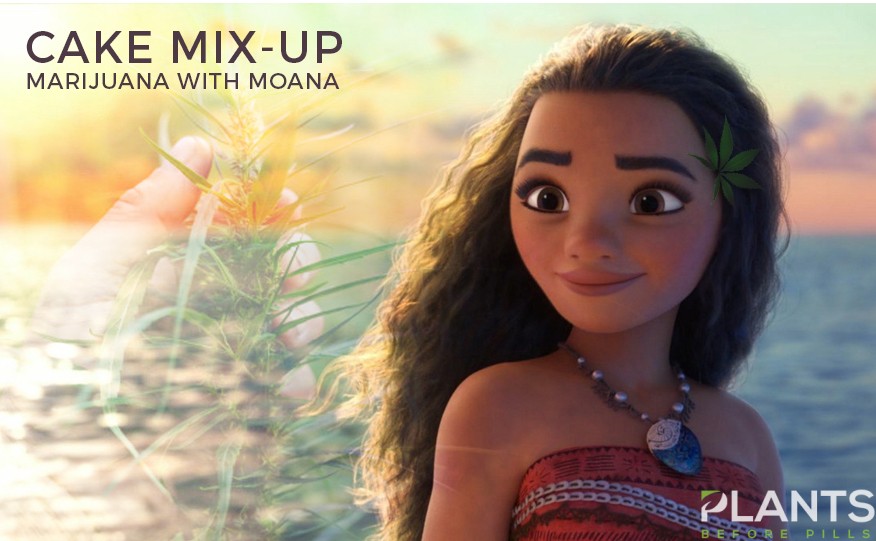 The Dairy Queen employee, Cassandra Walker, was reportedly fired after a birthday cake mix-up. According to sources, the employee made a marijuana-themed birthday cake, instead of the original Moana-themed design ordered by the customer.
Based on the article released by USA Today, the birthday celebrant, Kensli Taylor Davis, posted a picture on social media platform Facebook showing the marijuana cake created by Walker. The photograph showed a cake design which features a marijuana leaf together with a "My Little Pony" character with red, bloodshot eyes. The pony also appeared to be under the influence of the plant, with a puff of smoke coming out from its lips.
In her Facebook post, Davis notes that her mom asked for a Moana-themed design knowing how much she loved the film. However, her post also indicates that the employees working in the ice cream store may have misheard the word 'Moana' for 'marijuana.'
The post went viral, garnering more than 14,000 shares, over 2,000 likes, and more than 200 comments.
Related :  Grandpa Accidentally Give Marijuana Cake to Nurses as 'Thank You Gift'
Taking the Fall
Hailing from Milledgeville, Georgia, Cassandra Walker was fired from her post on July 8, 2019. Incidentally, the company fired the employee on her birthday, reports Yahoo! News. However, the company reached out to Walker to offer her old job back, which the former employee refused.
Yahoo! notes that the former employee refused the job offer because of the way the management handled the situation. Another manager from another shift supposedly offered the position back.
In an interview with USA Today, Cassandra said that "to be at this job for almost a year and not have a write-up, not be in trouble, and to just be let go because of [a] mistake, it's not funny to me."
Based on Walker's statement, the shift manager misheard the order and simply relayed the instructions to her. Moreover, the said manager watched as Walker chose pictures from the internet as well as the decoration process.
Company Statement
Following the decorating mishap, the company issued a statement saying, "Our cake decorator designed a cake based on what she thought she heard the customer order. When the customer picked it up and said it was not what she ordered, we immediately apologized for the error and offered to redesign it the way she originally intended. The customer said it was fine, paid for the cake and left."
The company failed to issue a statement regarding the involvement of the manager and how it handled Cassandra's situation, states USA Today.