Boxing Day: What it is and How to Celebrate it With Cannabis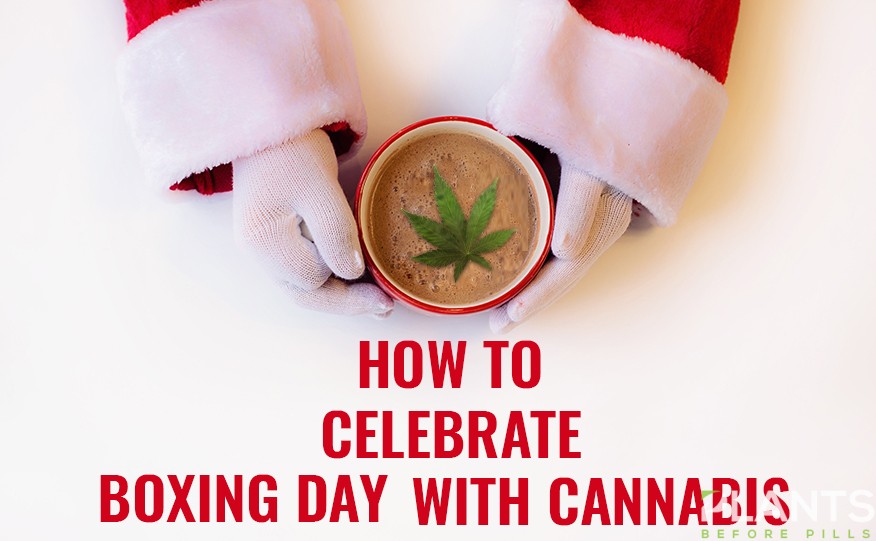 Everyone is looking forward to celebrating the season, especially the upcoming Christmas and New Year's festivities. Of course, as a cannabis enthusiast, you probably have plans to include the plant in your celebrations. From the dishes you will serve to the gifts you have on your shopping list, cannabis definitely has a role to play for commemorating the season and welcoming in the new year.
However, there are some holidays that are often overlooked in light of the more popular merriments. One of these is Boxing Day. Not familiar with this? Here's what you need to know.
What is Boxing Day?
Celebrated immediately after Christmas on December 26, this day is observed as a way to give back to the community. There are many theories about its origins. Some people believe that it is named after Christmas presents, which are referred to as Christmas boxes in Britain.
As early as the 17th century, gift boxes are given to tradesmen and service workers as a sign of gratitude. Earlier than that, servants receive gift boxes from their masters to take home the day after Christmas.
Some people also think that this holiday is derived from Anglican Churches' practice of placing alms boxes during the advent season and are opened the day after Christmas. Meanwhile, one theory suggests that these "boxes" refer to the box of money carried by ships, which are given to priests to distribute to the poor after a successful trip.
It is celebrated as a bank holiday in England, Wales, North Ireland, Canada, Australia, New Zealand, Trinidad and Tobago, Nigeria and Hong Kong. Some parts of Spain and Ireland also observe this holiday, while some European countries recognize it as the Second Christmas Day.
How Cannabis Products Fits into Boxing Day Celebrations
Donate to a Cannabis Charity
The most notable thing about Boxing Day is that it is celebrated essentially by giving back to the community. Because of this, the best way to use cannabis to commemorate this holiday is to do charity works.
Not sure where to start? Why not start by donating to or purchasing marijuana-related companies that are known for their philanthropic activities? Heavy Grass is known for supporting art and music-focused charities, while Bloom Farms is known for providing meals to food-insecure individuals. There are a lot of charitable marijuana companies that can help you make the most of this holiday.
Support Small-Time Producers and Retailers
In the 17th century Britain, villagers thank tradesmen, craftsmen and service workers by giving them gift boxes. Today, you can do the same by supporting small-time cannabis growers and sellers. Yes, big companies do need consumers to succeed, but small-time and starting companies that are struggling need your support more. Besides, many of them are in it for the passion and service. So, make sure to show your appreciation to these individuals and companies by supporting them.
Share Your Cannabis Products
As giving back is the most distinctive characteristic of this holiday, you want to make sure that you do your part by sharing your products. After all, the cannabis community is all about togetherness, inclusivity and liberty, what with the persecution suffered by the plant and its consumers in the past. You can hold a gathering in which fellow cannabis enthusiasts can freely bring, consume and share their products, creating a sense of community.
Celebrating Boxing Day can be a meaningful experience for you and your community. With cannabis, you can combine your love for the plant with worthwhile actions to make this holiday a much more significant day for the surrounding people.
5 CBD Gift Ideas to Give This Valentine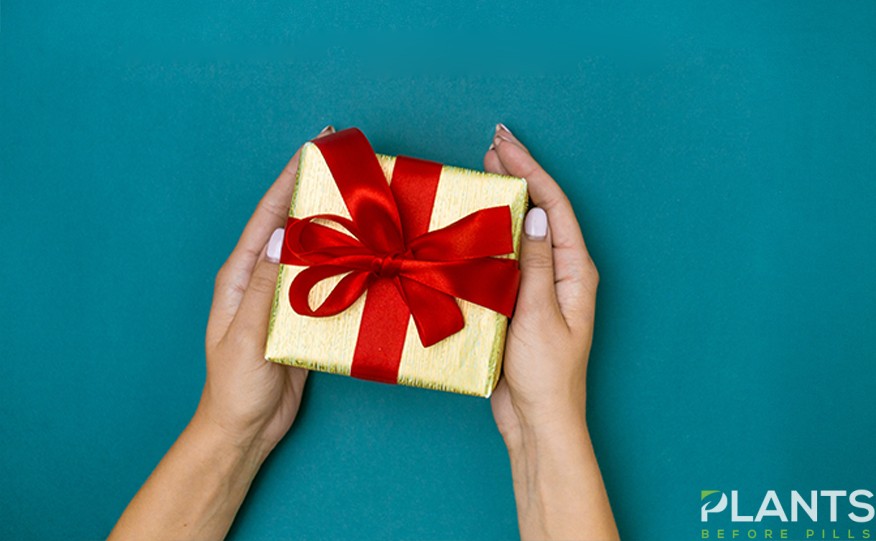 Stumped on what to give this valentine? Sure, while it's easy to settle for the classics, such as going for a bouquet of roses and a nice dinner date, it's never too late to think outside the box and try something new for a change.
Fortunately, with the rise of CBD in the modern market, you can now go through a broad variety of product selections to choose from. From edibles, self-care products, to a range of oil variants, expect that you will never run out of a good CBD-infused product to check out and give your loved one this Valentine.
To help you identify the best items to get, here is a brief rundown of the most in-demand CBD gift ideas on the market that are sure to make your Valentine even lovelier.
Read on.
CBD Gift Ideas this Valentine
Perhaps, we can all agree that no Valentine celebration could ever be complete without the presence of chocolates. However, in case you want to ditch the traditional and add something new to the equation, you can always turn to the now highly sought-after CBD-infused chocolates.
Aside from the taste factor, there comes a ton of benefits that come with eating CBD-infused treats. Basically, since both chocolate and CBD promise many health advantages for the human body, delivering a mixture of the two to your sweetheart will help improve his or her immune system and can even enliven the mood for a perfect Valentine celebration.
Let's admit it: If we were to recourse history, cannabis has long been considered as the ultimate aphrodisiac. To date, with the rise of CBD in popularity, different sensual enhancement oils that aim to get the most out of marijuana's natural arousal and excitement features are slowly storming the market.
If you're eyeing to spend some intimate and relaxing time with your partner this Valentine, turning to these CBD-infused sensual enhancement products could be the best bet you could have. To ensure that the event will turn out spectacularly, you can check out Foria Pleasure or the Dosist Arouse Vape Pen on your favorite CBD store today!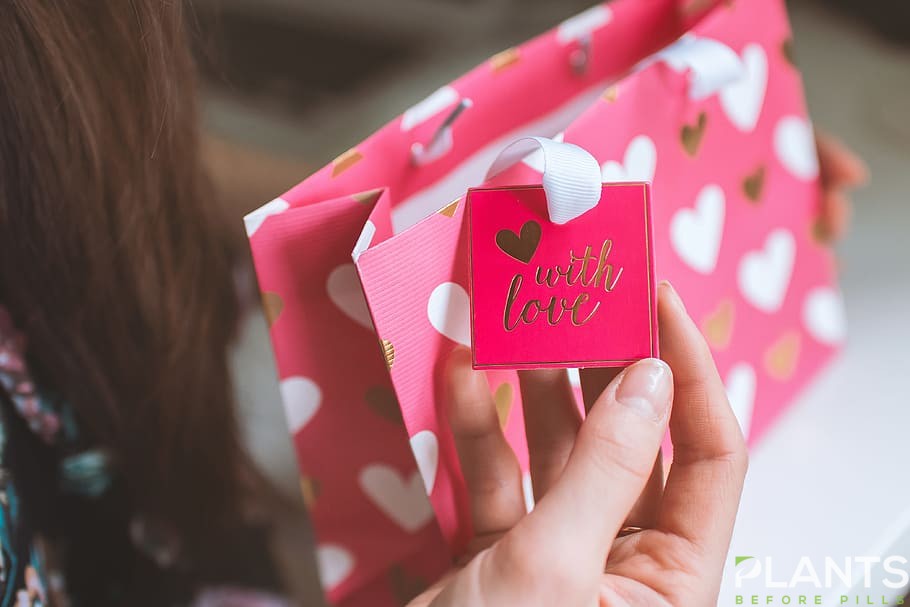 What better way to deliver your "Take care" message other than with a CBD self-care product? Generally, since cannabidiol is known to have anti-inflammatory features that help relieve sore muscles and boost relaxation, mixing the element with self-care products, such as lotions, suggests even more promising results.
Who knows, maybe you'll even get to use the product before getting intimate with your partner?
If you're lover isn't the type to make use of some CBD-infused lotions, you could always turn to CBD bath bombs instead. Promising nearly similar calming effects to comfort the weary body, CBD bath bombs come as another worthy gift to be given to your loved one this Valentine season.
Especially formulated to provide a luxurious and relaxing bath time to end a long, stressful day, CBD-infused bath bombs are sure to help regulate your partner's blood circulation, boost his or her immune system, soothe the muscles, provide mental clarity, and even give his or her skin a youthful glow.
Still can't decide on what product you should buy? If you're not that confident on the previously mentioned items, you can always choose to buy a CBD-infused perfume oil instead. Not only is this product the safest bet among the other items on the list (perfumes are perfumes!) but going for this also suggests tons of health benefits, such as anti-inflammatory effects and pain-relieving promises.
The Bottom Line
Ready to make this Valentine a day to remember? Ditch the usual practice and try on something different to spice up your celebration this year. From chocolates, oils, lotions, bath bombs, to perfumes, there comes a range of impressive CBD products that are sure to leave your partner wonderstruck this Valentine.
Check out these 5 items today!
Cannabis and Weight Loss – What You Need to Know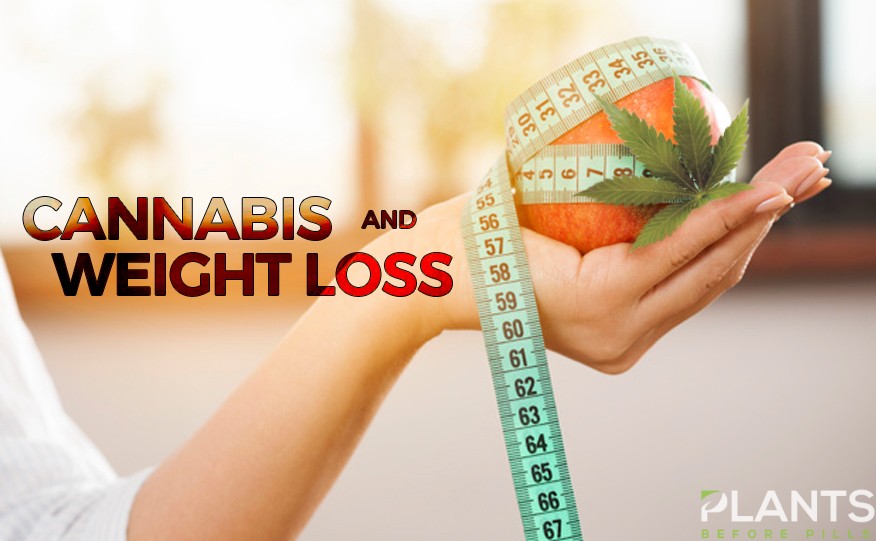 If we were to review the classic portrayal of marijuana users, it can be extracted that most of them are presented to be way thinner than the general population. In fact, it cannot be denied that using cannabis has long been associated with weight loss.
With this in mind, it is not surprising that many are wondering whether CBD, the compound found in cannabis that is currently conquering the modern market, promises the same result. Does it lead to weight loss, or does it contribute to weight gain?
If you're one among the many who are curious whether CBD could drive you towards your body goals, here is a brief summary of the latest discoveries about the relationship of CBD with body weight.
Read on.
What is CBD?
Cannabidiol, or CBD, is one of the many chemical compounds found in marijuana and hemp. Unlike THC, another compound found in the cannabis plant known to be its principal psychoactive constituent, CBD is a non-psychoactive compound. This means that consuming it won't get you the feeling of "high" associated with marijuana usage.
What Propelled the CBD Craze?
While CBD and THC share almost similar medical benefits, it is the former that is currently making waves in the global market given its non-psychoactive feature. This enables consumers to experience and enjoy the medical promises linked to cannabis without ending up in a "high" state that is usually accompanied by a high level of euphoria, slower perception of time, elevated heart rate, dehydration, or even mild visual and auditory hallucinations.
How Do You Use CBD?
Given the high demand for CBD in the global market, manufacturers have developed many possible ways on how to use the compound. Generally, there are 4 common ways to enjoy CBD. These include:
Similar to tobacco users, cannabis enthusiasts can consume CBD either by rolling a fine cannabis flower into a joint or using a vaporizer that has a cartridge containing CBD oil. Whatever the case, vaping or smoking CBD promises the quickest effects among all other options. This is because both practices allow the CBD to go directly into your bloodstream, making it quicker for the compound to reach your brain and deliver its calming effects.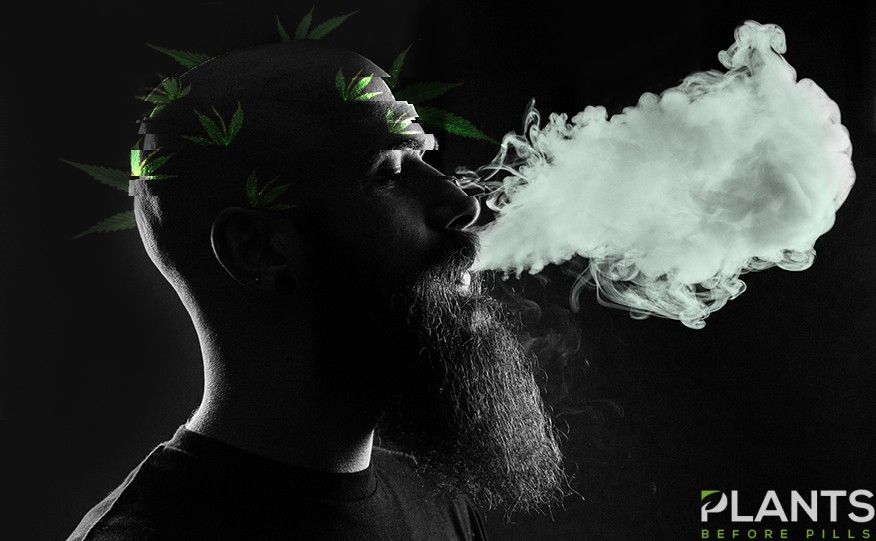 However, between the two, vaping CBD is commonly preferred over smoking cannabis. This is because the latter involve setting the joint on fire and inhaling everything that's burning, which contains carcinogens that can cause respiratory irritation. Moreover, since vaping CBD oil doesn't include the cannabis plant itself, the vapor produced comprises mostly cannabinoids, resulting to quicker and stronger effects.
If you're not a fan of vaping or smoking, you can still consume CBD and experience its therapeutic effects by turning to CBD-infused edibles. To date, there now comes a range of CBD edibles available in the market, including gummies, chocolates, brownies, to many more.
However, as opposed to vaping and smoking, taking CBD through edibles will require up to two hours for the effects to kick in. This is because eating CBD will lead the compound directly into your liver and digestive tract, resulting in the product to be partially broken down.
Generally, only about 20 to 30 per cent of CBD can be absorbed when you consume it orally through edibles.
Another option you might want to try is to experience the wonders of CBD via sublingual products. Generally, these could take on the form of sprays, pure cbd oil tinctures, or lozenges.
In this method, the user applies a few drops of the solution under the tongue and wait for the product to be absorbed.
Similar to vaping and smoking CBD, sublingually consuming cannabidiol promises users with faster results.
While some prefer to consume CBD, some also want to simply apply the compound directly to the skin. Since cannabidiol is known for its anti-inflammatory and pain-relieving properties, many tend to turn to the compound as a natural remedy for joint or muscle pain.
To date, many CBD topicals are now available for purchase, including CBD-infused lotions, balms, creams, salves, and transdermal patches.
Since the product won't enter the bloodstream, using topicals doesn't promise stronger therapeutic effects to users. However, it does offer relief from pain caused by inflammation of joints or muscles.
Marijuana and Weight Loss: How Are They Linked?
For years, the connection between marijuana usage and weight loss has been a hot topic in medical science. To date, while information about the subject remains to be inadequate, available studies have somewhat established a few important notes about it.
In 2011, for instance, a group of researchers has reviewed two representative epidemiologic surveys from the National Epidemiologic Survey on Alcohol and Related Conditions and the National Comorbidity Survey–Replication to evaluate the prevalence of obesity as a function of cannabis use. Basing on the results of the survey, which involved adults aged 18 years or older, the researchers had concluded that rates of obesity were higher among people who were not using marijuana over those who had consumed the compound at least 3 days a week.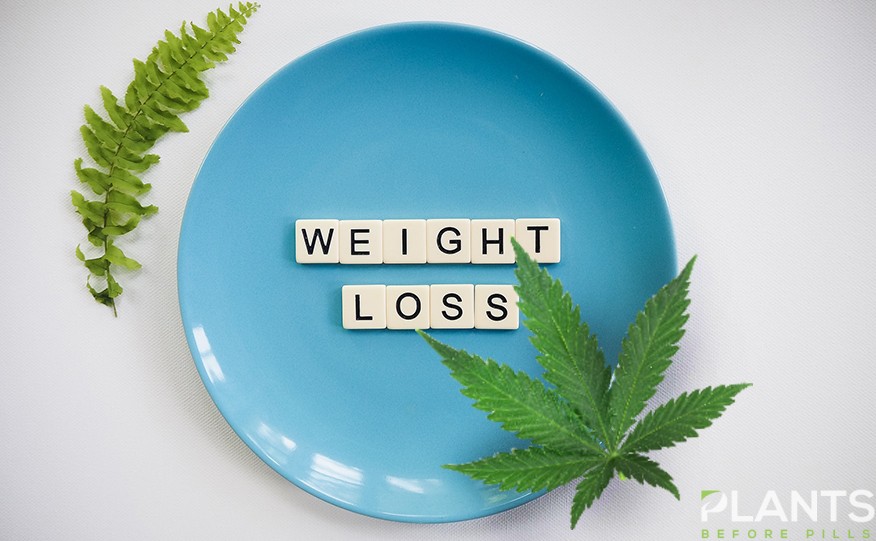 The results mirror an earlier study conducted in 2010, which aimed to examine the association between cannabis use and overweight/obesity in young adults by observing the frequency of cannabis use and body mass index (BMI) of 2566 young adults. In the said study, researchers were able to conclude that there is lower prevalence of overweight and obesity among young adults who use cannabis compared to those who don't.
The authors, however, noted that "further research is needed to examine the mechanism of this association."
CBD and Weight Loss: Weighing the Possible Connection
To date, as CBD continues its rise in popularity, many are concerned as to how it could affect a person's body weight. Since there is still little research about the correlation of marijuana with body loss, information about CBD's effect on body weight remain to be lacking as well.
However, since research on CBD's effect on the body continues to expand, some experts have a few theories on how CBD interacts with the body and result in weight loss. Among these theories include:
It promotes 'browning' of fat cells
In 2016, a study conducted by researchers from the Department of Biotechnology at Daegu University found that CBD has the ability to turn white fat (increases risk of heart disease, diabetes, etc.) into brown fat (can burn calories).
According to the study, CBD offers three major effects on fat stores in the body. These include stimulating genes and proteins involved in enhancing the breakdown of fat, increasing the number of mitochondria that results in improved ability to burn energy in the body, and minimizing the production of specific proteins involved in forming new fat cells in the body.
These discoveries had led the researchers to conclude CBD's potential as a possible agent in the treatment of obesity.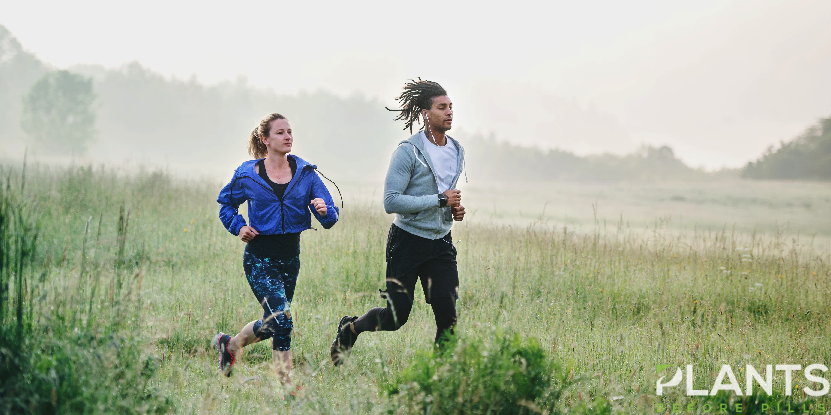 In a study involving animals conducted in 2008, researchers found that CBD has a role to play in enhancing the body's metabolism. According to researchers, this happens when CBD interacts with the CB1 and CB2 receptors residing in the brain and the digestive tract. By stimulating the said receptors, which assist in metabolising the compounds absorbed from food during the digestion process, CBD helps boost the body's metabolism, therefore promoting weight loss.
While THC is known to stimulate one's appetite, CBD is believed to do the opposite. In a 2018 study, researchers found that although CB1 receptors help activate one's hunger pangs, its antagonist receptors help in blocking it.
Since CBD has the ability to stimulate other molecules, including those that are considered to be CB1 receptor agonists, researchers believe that this could help prevent people from experiencing frequent hunger pangs that may lead to overeating.
The Bottom Line
To date, as CBD continues to emerge as a multi-billion industry, many are wondering what possible perks and advantages can still be extracted from the compound. Sure, while there remain to be tons of unanswered questions engulfing the product, various preliminary studies that lay down CBD's medical and therapeutic promises open a world of possibilities.
Be sure to talk to your doctor to know more about the possible effects of CBD usage.
4 Cannabis-Related New Year's Resolutions to Add to Your List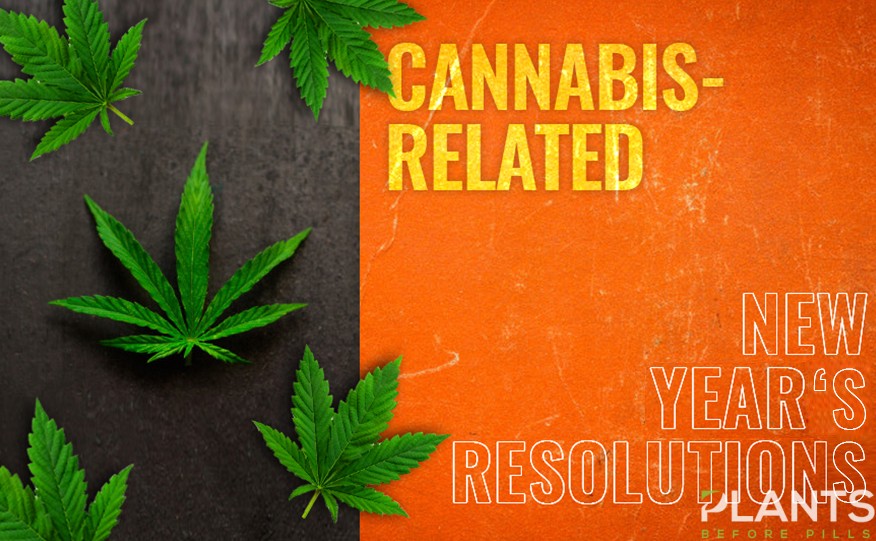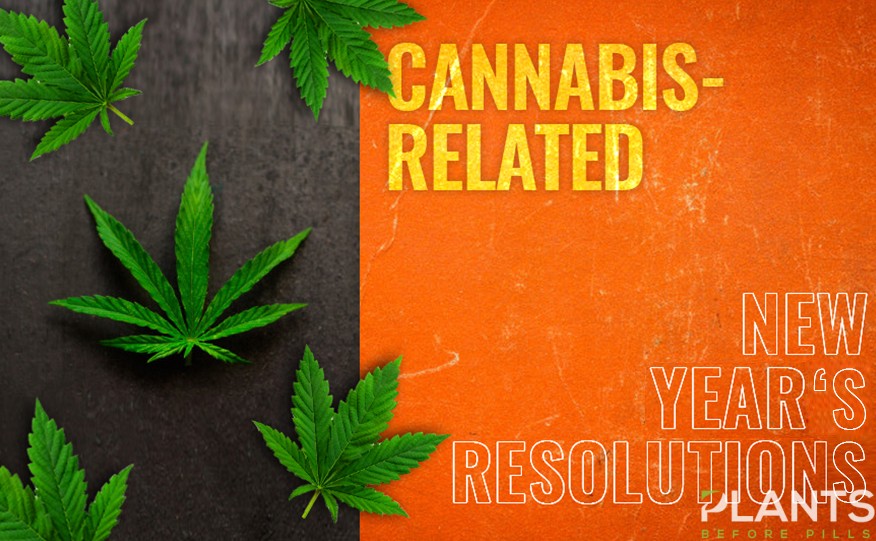 Most people are taking the New Year as an opportunity to restart their journey to self-improvement. Some are starting 2020 with a freshly cleaned home, while some are taking a more positive perspective. Whatever they do for developing themselves as the year starts, they are surely doing so with a list of New Year's resolutions. 
Cannabis and New Year's Resolutions
For consumers of cannabis like you, resolutions will not be complete without items related to the plant. Not sure what to what on your list? Check out the ideas below. 
Use 
CBD Products
 in Your Skin Care Rituals
There are many kinds of cannabis users. Some are more inclined to purchase and use pre-rolls, while there are others who like consuming the plant and its cannabinoids while satisfying their taste buds. If you are the type who has not tried any kind of marijuana-infused skincare, then adding CBD skincare products should be on your list. 
Before adding this in your nightly ritual, you should know that there are hundreds, if not thousands, of products to choose from. From various topicals such as creams and balms to different high-quality brands that produce such items, picking the right choices can be overwhelming. So, make sure to do your research in order to find the best products for your skin. 
Up Your Pamper Routine with 
Cannabis Products
While your skincare ritual can be considered a form of pampering yourself, there are other ways to use cannabis for your leisure. You can soak in a hot bath complete with cannabinoid-infused bath bombs. You also have the option to massage your sore muscles using CBD ointment or lotions. 
If your preferred type of recreation is eating, you can definitely indulge in edibles and drinkables. Go to your nearest dispensary and get luscious cannabis chocolates or gummies. Perhaps you can score milk products steeped with the plant. Just make sure to burn off the calories in the next days! 
Learn to Cook 
with Cannabis and CBD
Now, foodies may be good at eating, but whipping up a dish of your own can be more fulfilling. A food and marijuana enthusiast such as yourself can have a great time cooking your own cannabis-infused meals. From using the leaves to make pesto to replacing cooking oil with CBD oil, you can definitely add the plant in your list of kitchen must-haves. 
Entertaining friends or hosting a get-together soon? Learn how to make cannabidiol-infused drinks for your guests. CBD oil is a great addition to any cocktail. Think of it as an alternative to liquor bitters. You can add the product to enhance the taste and effects of your drinks.  
Discover New Experiences with CBD
Instead of staying at home while enjoying your cannabidiol-rich products, you might want to explore new venues in which you can consume the cannabinoid with fellow enthusiasts. Now that the plant is legal in many states, there are establishments that allow consumption within their premises. 
One of these is LA's very first cannabis café, the Lowell Cafe. You can bring your own items or purchase from the menu available inside the establishment. In fact, you can expect superb meals from this place especially as the menu was curated by a leading cannabis chef in the city. 
Aside from a café, you can visit restaurants that offer infused dishes and drinks, giving a twist to your regular restaurant-hopping habit.  
Now that you know what plant-related New Year's resolutions you can add to your New Year's list, you can start 2020 in a more positive and productive light. Whether you like to consume alone or with some friends, this list can definitely help you enjoy cannabis and cannabinoids in a way that improves yourself and life this year.