Cannabis Banking Could be Possible Through SAFE Banking Act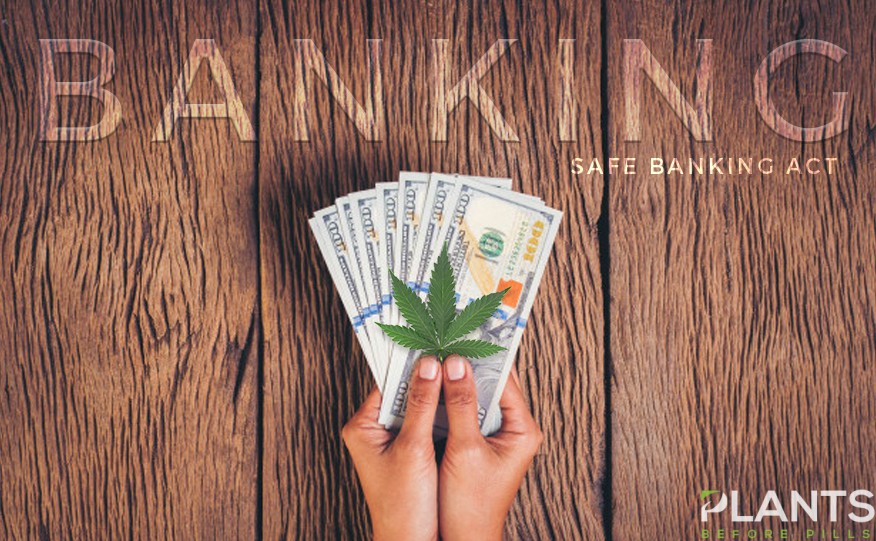 The legalization of recreational and medical cannabis has resulted in various revolutions in different sectors. From businesses and industrial manufacturing to the finance industry, there have been changes in the landscape thanks to the passage of Farm Bill into law. In recent years, cannabis banking has been a hot topic due to the lack of availability for this service.
Cannabis remains to be listed as a Schedule I substance, making the plant illegal on the federal level. A solution to this problem could be the SAFE Banking Act.
In a Capitol Hill discussion last month, marijuana-related financial services were brought up once again. The committee in charge of the discussion evaluated a proposal which would make these services possible through the help of federally supervised financial service providers.
This bill is called the Secure and Fair Enforcement (SAFE) Banking Act. Aside from allowing financial institutions to serve cannabis-related purposes, this act also has the potential to "protect banks from federal prosecution," given that they work with legal and licensed marijuana companies.
While the passage of this bill could be a huge progress for the cannabis industry, the meeting did not make it clear where the Senate stands on the issue. A key-person on the passage of the bill, Senator Michael Crapo, attended the meeting last week. Crapo's opinion on the matter can determine the future of the bill.
The need for SAFE Banking Act
Meanwhile, advocates of the bill argue the importance of its passage. Senator Jeff Merkley, the lead sponsor of the bill, said that without legal cannabis financial services, the sector is prone to money laundering. Parties in favor the act also said that marijuana-focused small businesses are having trouble penetrating the market, due to the lack of financial services available to them.
In a letter to Crapo, banking associations said that there is an urgent need for the passage of the act. This issue can only be resolved through federal intervention such as the SAFE Banking Act.
Aside from the favorable opinion of associations, the general public also shares the same perspective. In a Gallup poll cited by Forbes, around two-thirds of the participants are in favor of marijuana legalization. Interestingly, this figure shows greater support for marijuana compared to increasing military and national defense funding.
Toward the end of the discussion, Crapo expressed agreement with regards to the need to resolve the lack of financial services available to the cannabis industry.
Barbados Attorney General to Introduce Medicinal Cannabis Bill to the Parliament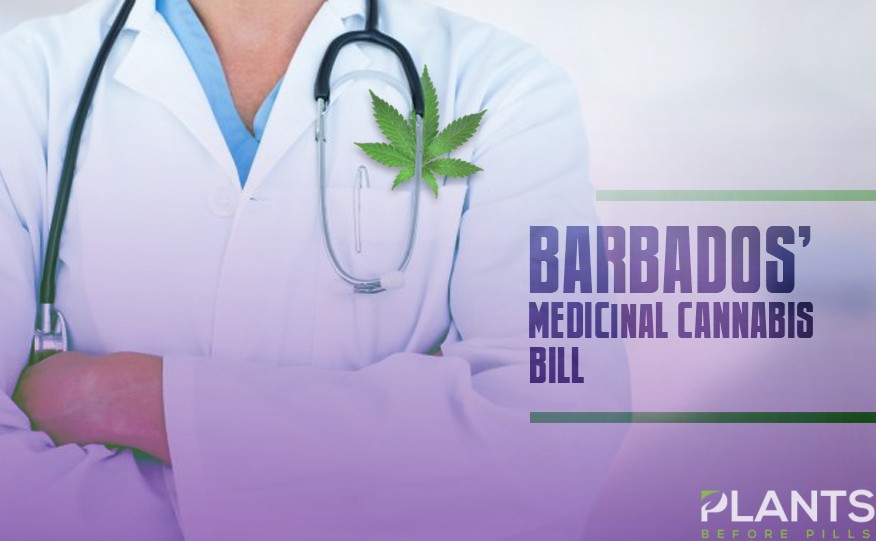 Barbados Attorney General Dale Marshall announced Sunday he will be introducing a medicinal cannabis bill to the parliament, which he expects to be debated later this month. This marks Barbados' entrance into the list of countries who are to consider a medical marijuana program.
"It is going to be laid in Parliament on Tuesday and the plan is to debate it on Friday the 30th of August," Marshall revealed during the Barbados Association of Journalists and Media Workers Annual General Meeting held at the Argentina Embassy in Bridgetown.
To date, recreational marijuana is illegal in Barbados. Under its current law, people who are to be caught possessing cannabis for recreational use can be fined up to 250,000 Barbadian Dollars or face five-year imprisonment. Citizens who are guilty of marijuana trafficking are also likely to face life imprisonment.
During the conference, Marshall, who is also the deputy leader of Barbados, clarified that the government has no intention of permitting recreational marijuana use in the country. "The single treaty on narcotics, which is the 1969 United Nations Convention, exempts what would normally be illegal drugs, so long as the purpose is either medical or scientific," he stressed during the press conference.
At the end of last year, Barbados Prime Minister Mia Mottley has announced that the government will be making further effort to join other countries in allowing the use of medical marijuana.
"There is no doubt that we will put a framework in place for medical cannabis within the next week or so. We have already taken the decision we just need a bit more refinement and training for the medical practitioners who will have the right to issue it," she said during that time.
The recent announcement on the introduction of a medicinal cannabis bill to the parliament signals the country's entrance in joining other Caribbean countries in making progressive cannabis reform.
"We have committed to medicinal cannabis because, as a fella said- 'you gotta go where the science takes you', but there is always going to be some push back," said Attorney General Marshall.
In 2015, Jamaica decriminalized possession of small amounts of marijuana in the country. Two years later, Antigua and Barbuda announced plans to legalize marijuana for religious and medical uses. St. Vincent and the Grenadines have also begun issuing marijuana cultivation licenses to local and international businesses earlier this year.
France Cannabis Legalization Debate Fails to Count Race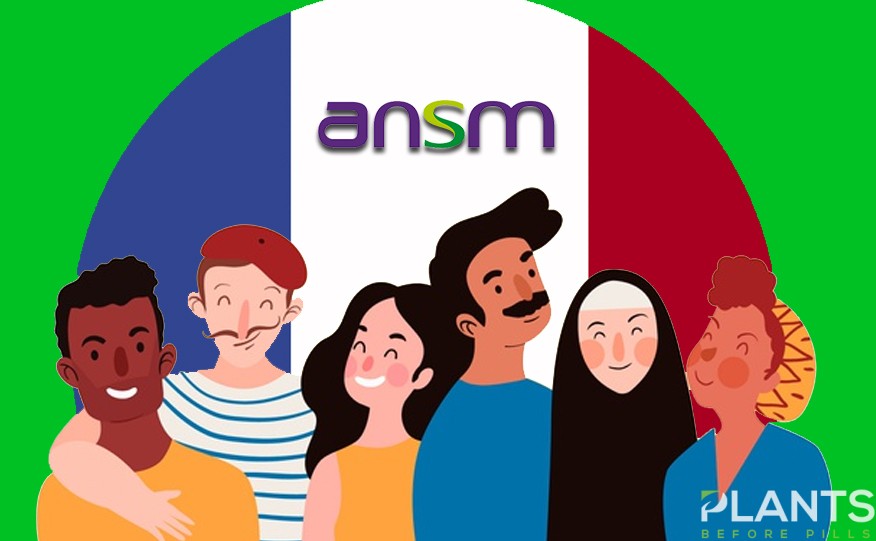 The French Agence Nationale de Sécurité du Médicament et des Produits de Santé (ANSM) recently allowed related authorities to conduct hearings in relation to medical marijuana legalization. According to Quartz, medical practitioners and cannabis advocates have been calling for this since 2013.
Cannabis has been illegal in France since 1970. The country's decision to jumpstart dialogues aiming to shed light on the feasibility of medical marijuana takes a similar route as the United States.
In the US, this move resulted in the legalization and regulation of medical cannabis in many American states. However, Quartz pointed out France's marijuana conversation fails to take into account race as an important part of its cannabis history.
'Hidden war on drugs'
In the 50 years that cannabis is illegal in the country, studies show that Muslim minorities living in France received disproportionate negative impacts.
Records show that of the estimated 69,000 prisoners in France, 1/5 of the convictions are drug-related. Moreover, a study by the French National Assembly revealed that in 2010, there were 117,421 drug arrests. Around 86% of this number is related to marijuana.
The study also showed that there was a significant increase in cannabis-related arrest for "simple use." In fact, the annual number grew from 14,501 in 2000 to 129,683 in 2015.
According to Farhad Khosrokhavar, a sociologist specializing in the French prison system, around 50% of the people imprisoned in the country are Muslims with Arabic origins. France has 67 million people and only 9% of them are Muslims.
Quartz noted that the records suggest that around 1 in 6 French prisoners "may be an Arab Muslim man" who was charged with marijuana possession or distribution.
A history of misinformation
The marijuana policies in France is highly influenced by a history of misinformation. According to Quartz writer David A. Guba, Jr., hashish (another term for the plant) was seen in 19th-century France as a herb that induces "insanity, violence, and criminality."
In fact, this misinformation permeated Algeria, a French colony during the 19th century. Psychiatric hospitals were filled with Muslims who suffer from "folie haschischique" or reefer madness.
Such misinformation still persists until today and evidently influences current drug laws in France. According to Guba, the "historic racism" related to marijuana remains to exist in the country.
French Muslims are bound to benefit from the proposal to legalize and regulate marijuana, along with cannabis enthusiasts and doctors.
DC Opens Marijuana Dispensaries to Out-of-State Patients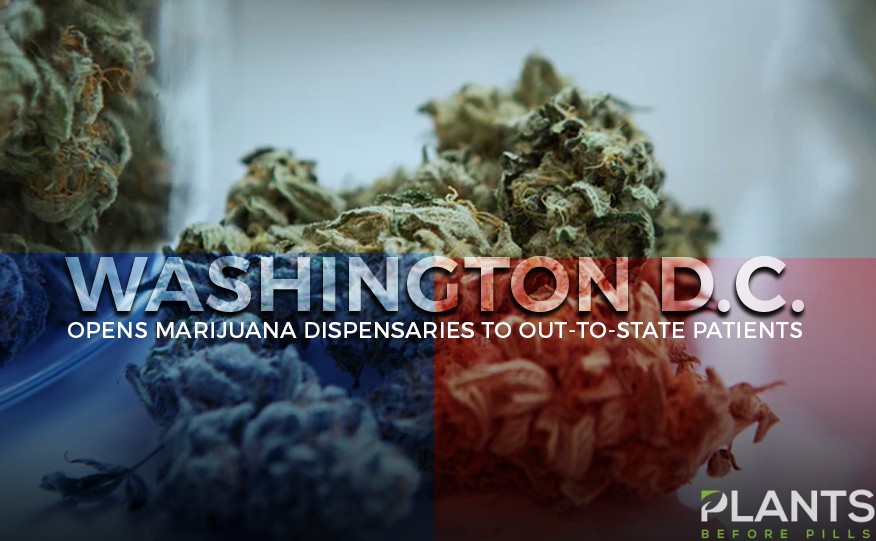 On Thursday, August 8, Mayor Muriel Bowser of Washington, DC announced that they will now accept medical marijuana cards from patients coming from any of the states in the U.S. with equivalent medical marijuana programs.
The new program will allow patients to purchase up to four ounces of medical marijuana each month. Patients from other states will only need to show their state-issued medical marijuana card to buy their medicines at any D.C. dispensary.
"This emergency rule making is patient-centric," said Mayor Bowser in a statement. "It ensures medical marijuana patients from other states can obtain their needed medicine. It will also promote public safety by allowing visitors to obtain their medicine at one of the District's six — soon to be seven — authorized marijuana dispensaries rather than forcing them to go without or patronizing the illegal market."
The new policy will now expand the list of reciprocal acceptance from 19 to 27 states. The new additions include Alaska, Arizona, Arkansas, California, Nevada, New Mexico, New York, and Vermont. The District is also currently reviewing four other states to include in the list, namely Louisiana, Minnesota, Oklahoma, and West Virginia.
DC's Medical Marijuana Reciprocity Amendment
First introduced in 2016, the Medical Marijuana Reciprocity Amendment includes a reciprocity arrangement that allows medical marijuana users to use their out-of-state registration cards to purchase medical cannabis in the District. The amendment took effect in April of 2018 and approved 19 states as part of its list of reciprocal acceptance. Under the said policy, patients enrolled in a medical marijuana program from other jurisdictions can access medical marijuana in the District of Columbia.
A year later, Mayor Bowser proposed the Safe Cannabis Sales Act of 2019, which allows the sale of recreational cannabis in Washington, D.C. with a 17 percent tax. It requires cannabis-focused businesses to meet a threshold of 60% ownership by D.C. residents, and 60% DC-native employees.
"We want to be able to regulate, we want to be able to make sure we are collecting our fair share in taxes, we want to invest those taxes in ways that affect communities that have been disproportionately affected, and we want to train and hire DC residents," she said at the time. The bill is currently under DC Council review.
The latest emergency rule making is regarded by many to have opened an avenue for non-resident patients to access medication when visiting the nation's capital.