Weeding Out the Best: Cannabis in the Beauty Industry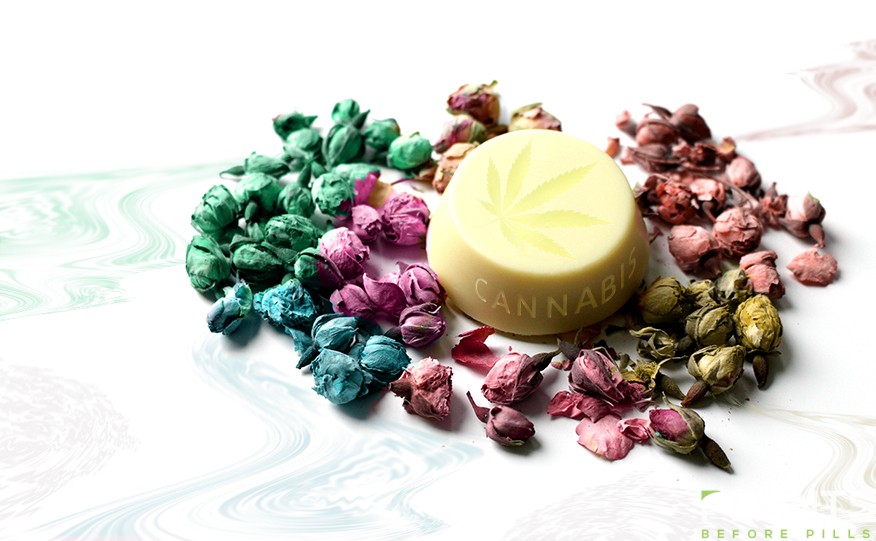 While society tends to box perceptions of beauty, enthusiasts and activists alike know that there is not one standard of beauty. Sure, models with their slender physiques and enviable clothes take the spotlight and yes, their K-pop idols with their glass-like skin spark the fascination of many. However, the spectrum of which beauty encompasses certainly goes beyond looks.
Today, in a time and age where organic products take centre stage, beauty takes shape in what is natural. It takes pride in being cruelty-free and going back to its very roots. It seeks to show the world, particularly society's rigid notions, that beauty is more than just what greets you at face value.
Prevalence of Cannabis in the Industry
In line with this search for more natural ingredients in skincare and other similar facial products, they are buzzing with the latest craze – cannabis. In the past, this herb has gotten a bad reputation from individuals who have closed their minds from the wonders this plant has to offer. In the present, there are millions of Americans (and even users around) who have taken a liking to the medicinal and recreational effects of this plant.
Along with the use of marijuana for treatment and recreational purposes, they have also examined the drive towards producing the same healing and anti-inflammatory effects. After all, no industry wants to miss out on the wide range of benefits that cannabidiol (CBD) offers.
According to a New York Times correspondent, Alex Williams, it is difficult to pinpoint the exact period in time when CBD became a magical part of the beauty industry. He attributes the popularity of this herb to the patronage of many celebrities, particularly the songbird sounding Mandy Moore. The artist reportedly uses this oil to help relieve pain brought on by wearing high heels for hours at a time. Even celebrities such as Olivia Wilde, Katy Perry, and Sarah Paulson are no stranger to CBD lotion, coming highly recommended by their fashion stylist Karla Welch.
CBD and Skincare Products
It seems that renowned personalities are not the only ones smitten by this prevailing trend. Even common folks who are simply switching out their skincare for something more natural and organic want to see what the buzz is all about.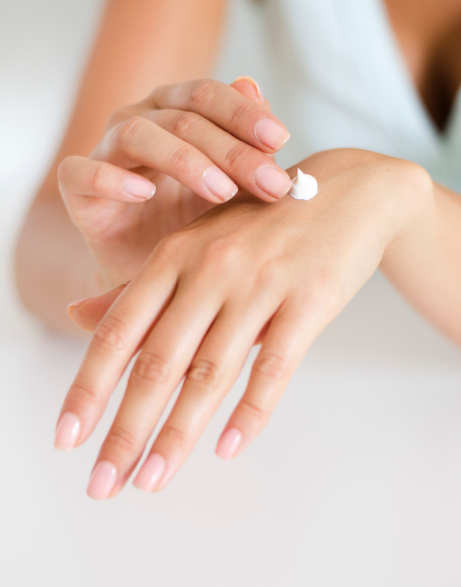 In the present, there have been numerous products that have incorporated and introduced CBD and hemp in their line. These include The Body Shop which launched a hemp skincare range in 1998, stating that these products not only moisturize the skin, these also make your skin glow in the long run.
Another big supporter of using natural ingredients is Kiehl's, who came out with their own Cannabis Sativa Seed Oil Herbal Concentrate designed to treat acne-prone, dehydrated, and trouble skin. Thanks to a mix of hemp-derived cannabis oil and oregano, users can help keep pesky pimples and impurities at bay.
Products to Get Your Hands On
Surely, you don't want to miss out on the latest deals from the industry, not when this gives you a chance to get that much coveted clear skin. If you want to jump on the glass-skin trend, take it from Krave Beauty's founder Liah Yoo. As a Korean herself, she knows that the best way to start your routine off is with a clean slate. What better way to do this than by cleansing your face with the Matcha-Hemp Hydrating Cleanser?
Other products you might want to check out include luxury brand Josie Maran's Skin Dope CBD Argan Oil and the acclaimed Lord Jones High CBD Formula Body Lotion.
The use of cannabis knows no bounds, especially in the beauty industry where people are all about loving themselves and breaking barriers. Give these goods a try today and see what they have to offer.
CBD Beauty Products to Help Treat Maskne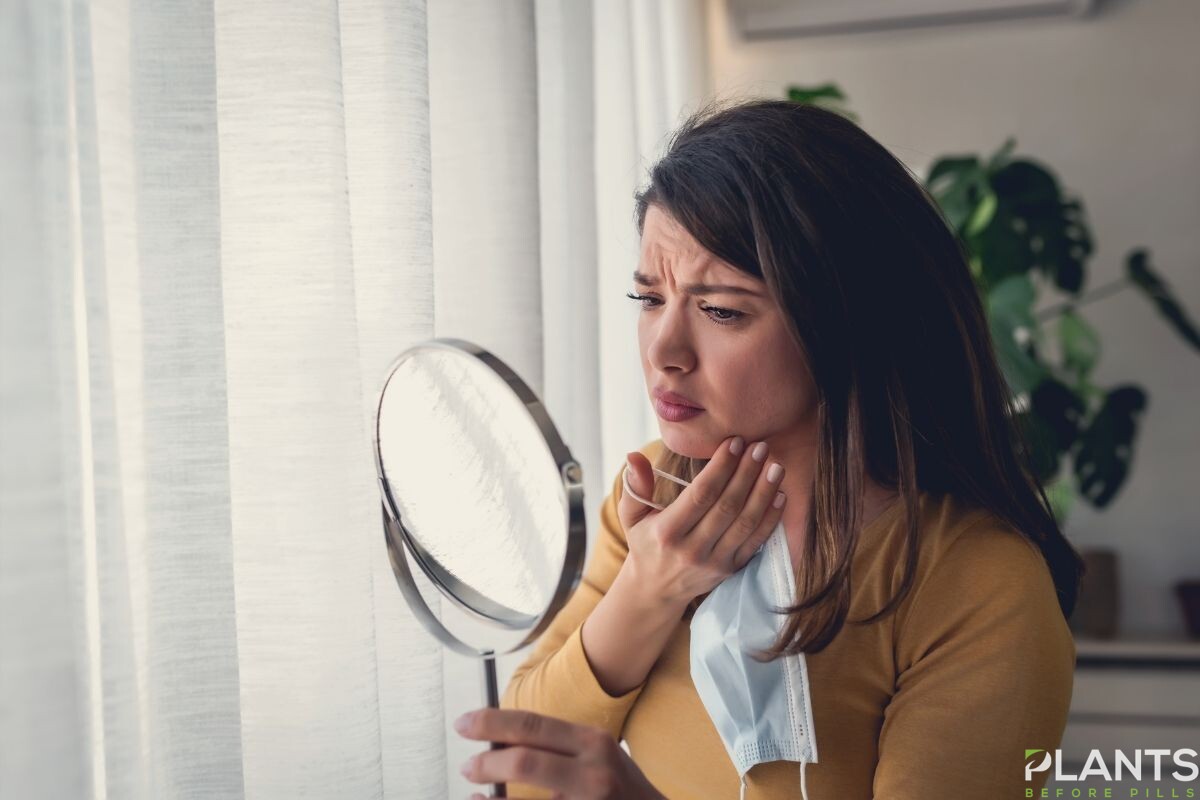 The pandemic, the global health crisis, and the lockdowns have taken quite a toll on individuals around the world, especially on their physical and mental health. After all, battling and navigating a pandemic and a global health crisis is no joke, what with numerous protocols and restrictions in place. One of these is being required to wear face coverings to protect ourselves and other people.
While wearing masks and face shields are undoubtedly necessary, this has opened up a whole new concern for many individuals – maskne. However trivial it may seem, experiencing a surge in maskne and inflammation causes individuals to lose some of their confidence.
Given the widespread phenomenon, numerous people are seeking ways to address their skin concern. This is where CBD beauty products enter. With its inflammatory and antibacterial properties, this is touted as a miracle worker by many users.
Defining Maskne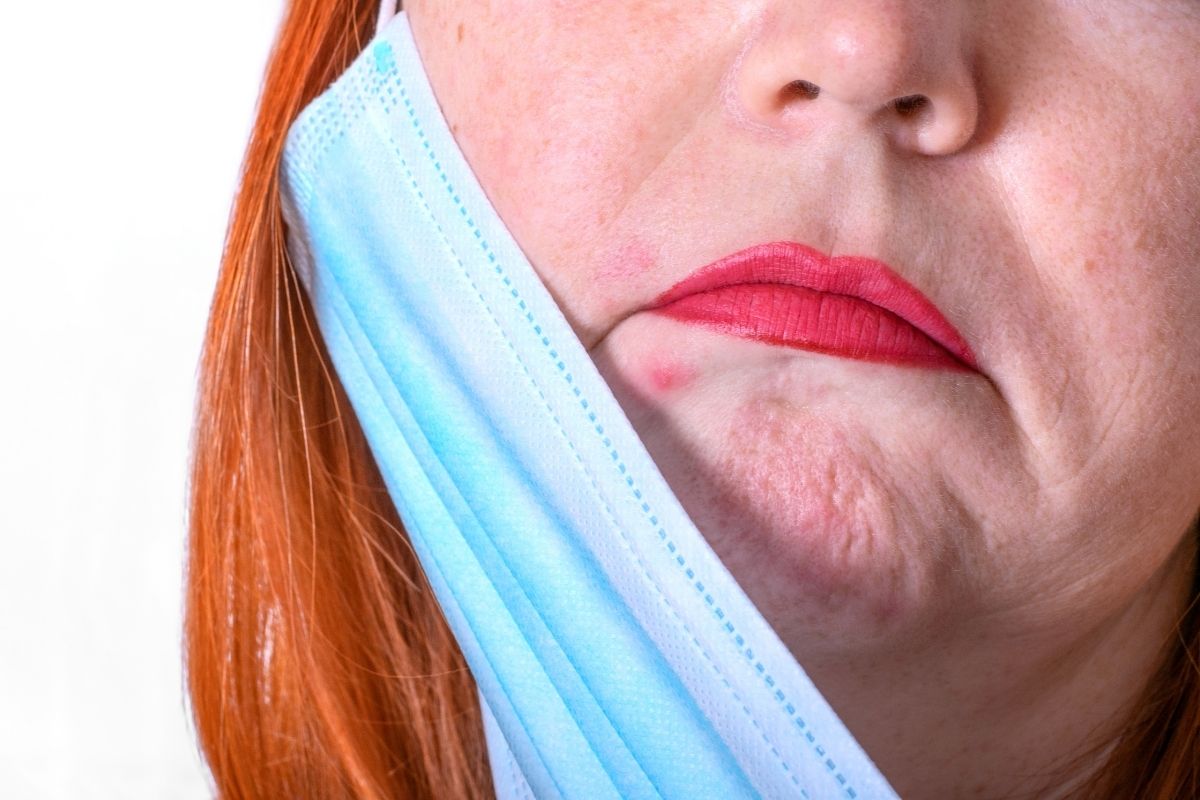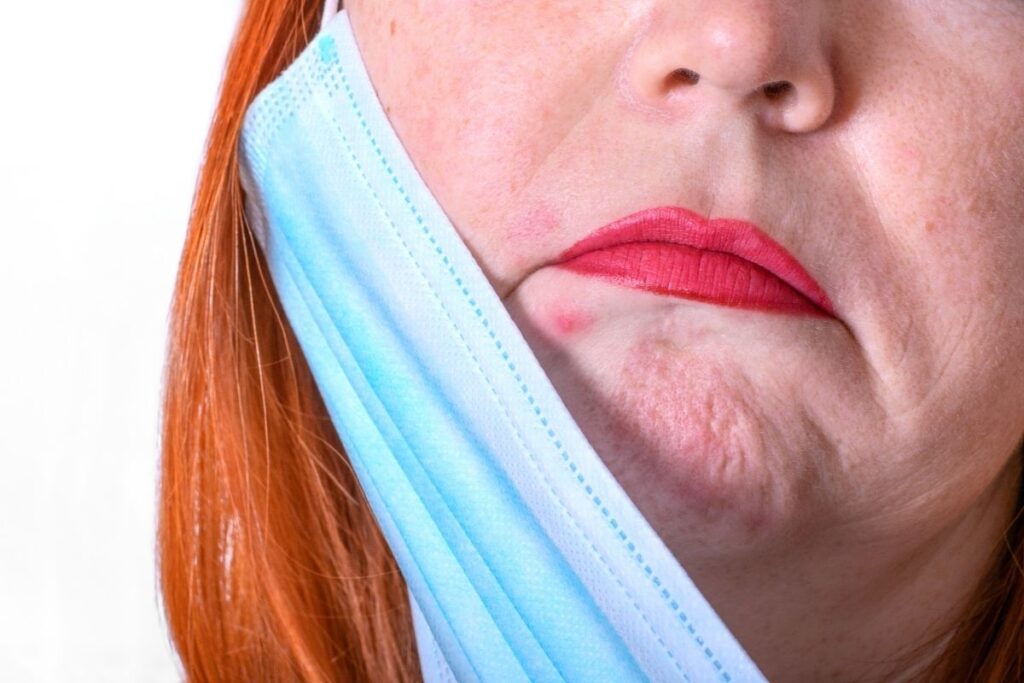 Maskne is short for 'mask acne.' From its name alone, this type of acne is derived from wearing a face mask for long periods of time. While this is new for many individuals, this is a regular occurrence for those working in the healthcare industry.
One of the main causes of maskne is skin friction and the lack of skin's exposure to air. The heat, sweat, and pressure on the skin can also lead to maskne. Besides acne, the skin on the face can also manifest different types of irritation, such as redness or bumpiness. This condition can be exacerbated with the continued blockage and humidity that your pores are being forced to contend with.
Treating Maskne with CBD
CBD skincare products, such as topicals, oils, and ointments, have been found particularly effective in battling maskne and other types of inflammation. This can be chalked up to the compound's anti-inflammatory and antimicrobial properties, making it ideal and beneficial in battling an array of skin issues such as acne, eczema, and even signs of aging.
CBD hemp oil can treat acne and inflammation by inhibiting the oil-producing cells. At the same time, this also helps lessen and normalize excessive oil production in the face and body. Because of its moisturizing and hydrating properties, it can also reduce or even prevent scarring and further inflammation of the skin. The good news is that it also prevents pain from being felt by the person, primarily due to its soothing effects and properties.
3 CBD Beauty Products to Help Treat Maskne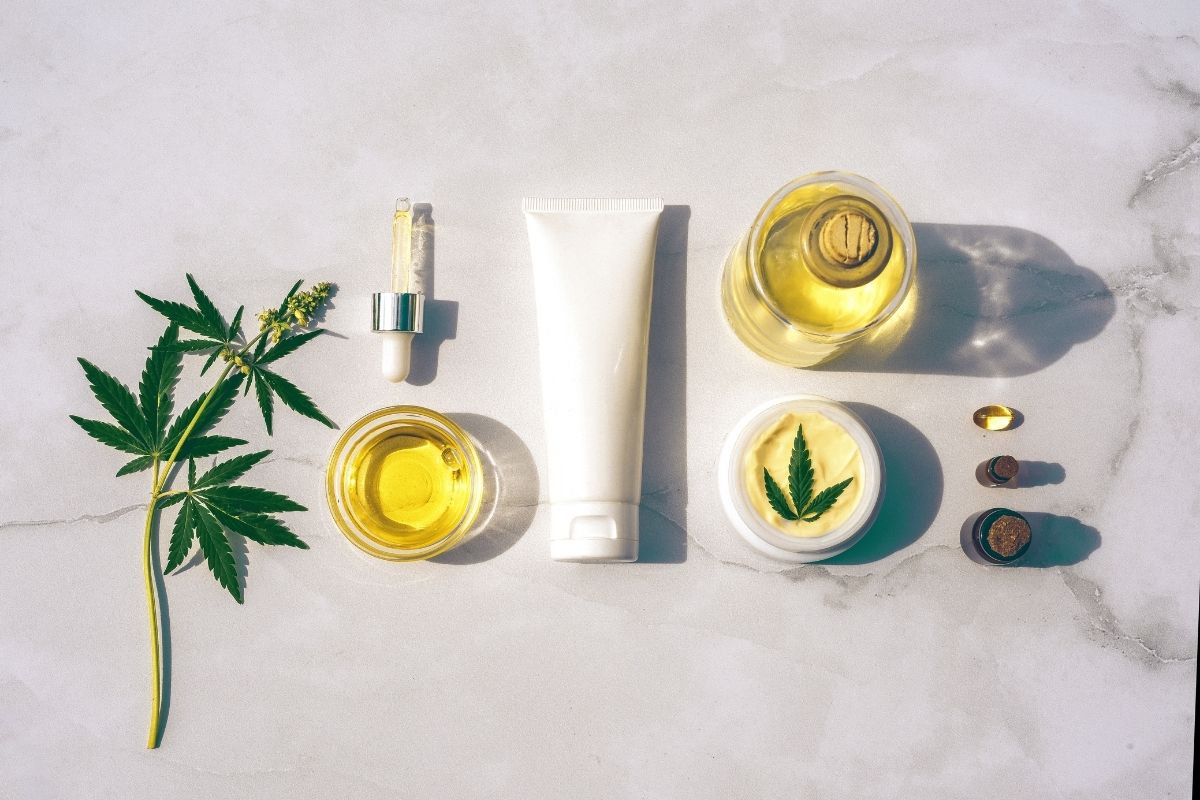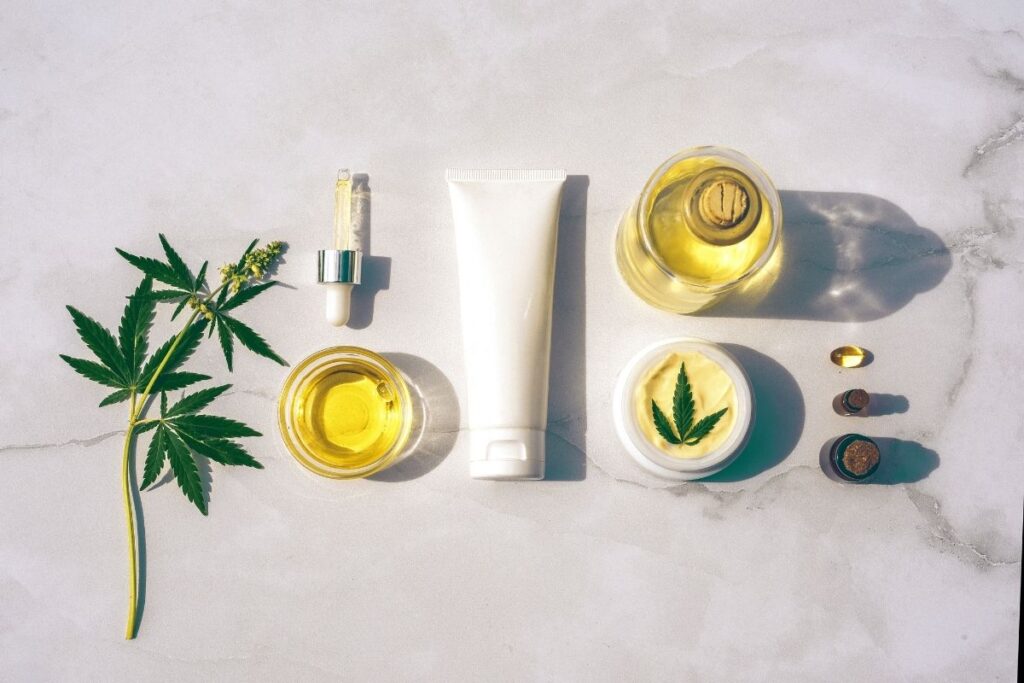 Given the effectiveness of CBD beauty products to help treat maskne, you may want to try out certain items in the market today. Below are some worthy contenders to add to your cart and help you battle those maskne away.
Vertly Glowing Face Serum
When it comes to potency and freshness, it seems that Vertly is synonymous with these two adjectives and rightly so. They are proud to bring potent CBD-infused products closer to people by combining the best ingredients on the market.
Apart from cannabidiol, this serum is made with 24 nutrient-filled botanicals such as calendula and caffeine, both of which are soothing and energizing at the same time. It also seeks to heighten antioxidant protection with various floral extracts.
Lily CBD Unforgettable CBD Aloe Vera Lotion
Another company that makes small batches of CBD products is Lily CBD. True to its name, this unforgettable lotion is designed to add not only a burst of hydration to the skin, but also a strong yet soothing moisturizing factor with its array of oils.
Besides cannabidiol, one of the standout ingredients that work in conjunction with CBD oil is aloe vera. This is made to hydrate dry and parched skin and with its light, airy, and whipped texture, you might just enjoy adding this to your arsenal to keep the maskne at bay.
Last but certainly not least on this list is the essence toner from Kana. This K-beauty brand gives users the best of both worlds by bringing in clean and natural ingredients and the ingenuity of the industry to the market.
This essence not only gives an instant and refreshing dose of hydration, but it also ensures the skin is prepped to absorb other skincare additions. Combined with pink lotus, cannabidiol can drastically address the imperfections and while addressing inflammation from the root.
The Bottom Line
Treating maskne is now more accessible and convenient than ever with tons of cannabidiol-based options available on the market. With this, people suffering from inflammation and other similar skin conditions can finally get the best skin of their life.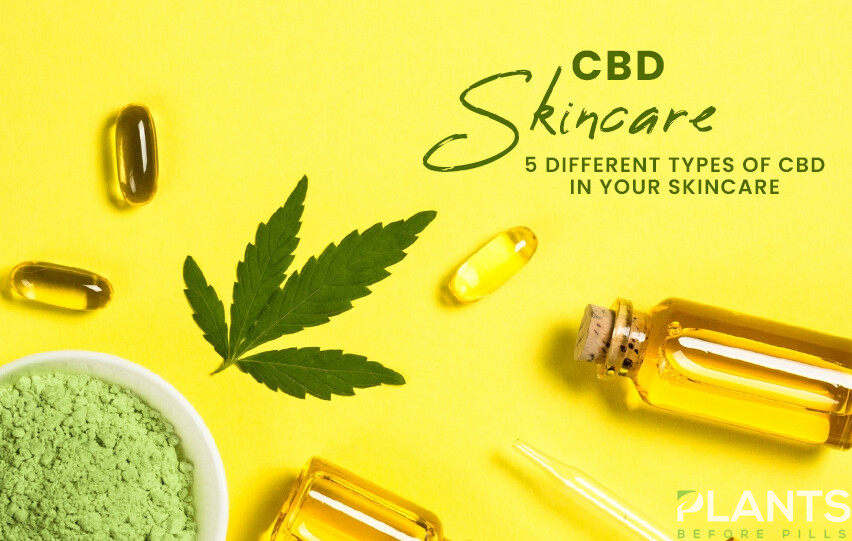 With so many CBD skincare products in the market today, how do you know which one is right for your needs? Turns out there's actually 5 different kinds of CBD skincare products. This video explains the differences among them.
I Tried The Trendy CBD Facial [VIDEO]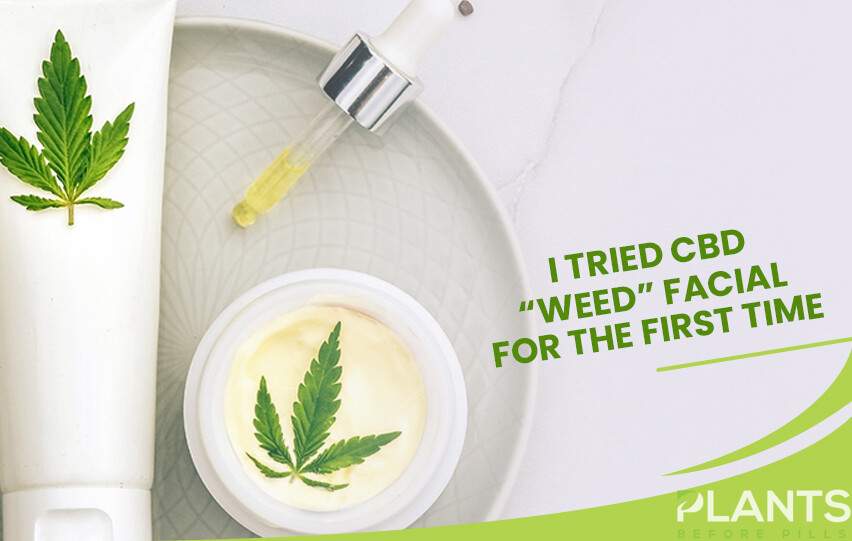 Thanks to its soothing and anti-inflammatory properties, skin care brands has started to infuse CBD into a variety of products such as serums, salves, and creams. Now, CBD has made its way to the facial routine. Check out this video to see what a CBD facial looks like.