Weeding Out the Best: Cannabis in the Beauty Industry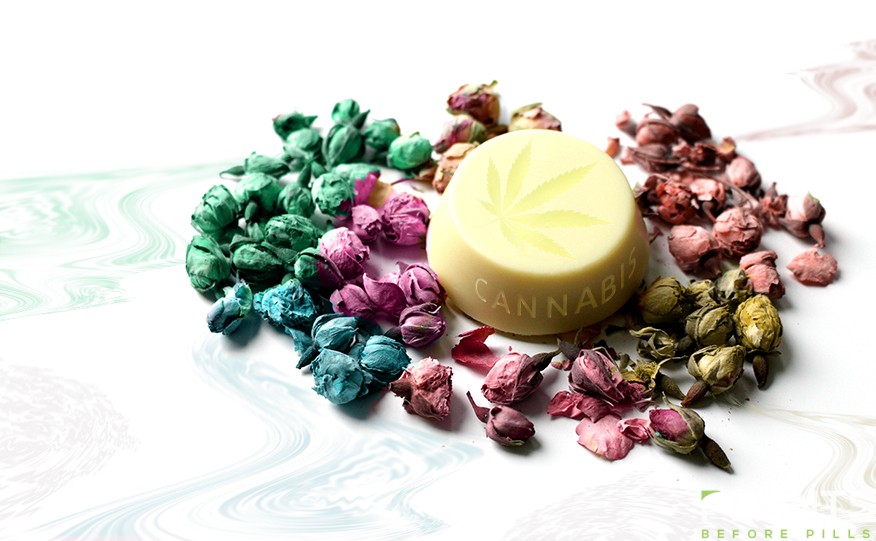 While society tends to box perceptions of beauty, enthusiasts and activists alike know that there is not one standard of beauty. Sure, models with their slender physiques and enviable clothes take the spotlight and yes, their K-pop idols with their glass-like skin spark the fascination of many. However, the spectrum of which beauty encompasses certainly goes beyond looks.
Today, in a time and age where organic products take centre stage, beauty takes shape in what is natural. It takes pride in being cruelty-free and going back to its very roots. It seeks to show the world, particularly society's rigid notions, that beauty is more than just what greets you at face value.
Prevalence of Cannabis in the Industry
In line with this search for more natural ingredients in skincare and other similar facial products, they are buzzing with the latest craze – cannabis. In the past, this herb has gotten a bad reputation from individuals who have closed their minds from the wonders this plant has to offer. In the present, there are millions of Americans (and even users around) who have taken a liking to the medicinal and recreational effects of this plant.
Along with the use of marijuana for treatment and recreational purposes, they have also examined the drive towards producing the same healing and anti-inflammatory effects. After all, no industry wants to miss out on the wide range of benefits that cannabidiol (CBD) offers.
According to a New York Times correspondent, Alex Williams, it is difficult to pinpoint the exact period in time when CBD became a magical part of the beauty industry. He attributes the popularity of this herb to the patronage of many celebrities, particularly the songbird sounding Mandy Moore. The artist reportedly uses this oil to help relieve pain brought on by wearing high heels for hours at a time. Even celebrities such as Olivia Wilde, Katy Perry, and Sarah Paulson are no stranger to CBD lotion, coming highly recommended by their fashion stylist Karla Welch.
CBD and Skincare Products
It seems that renowned personalities are not the only ones smitten by this prevailing trend. Even common folks who are simply switching out their skincare for something more natural and organic want to see what the buzz is all about.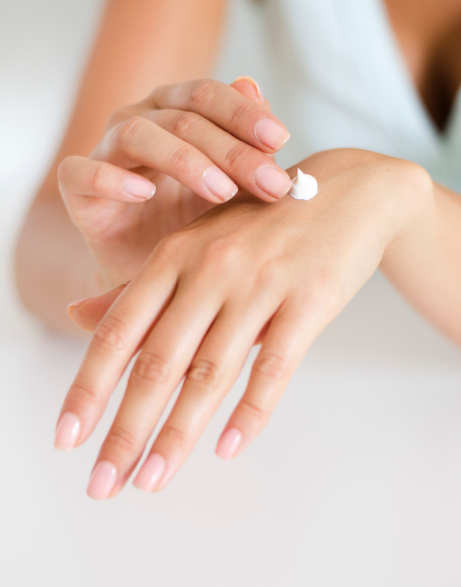 In the present, there have been numerous products that have incorporated and introduced CBD and hemp in their line. These include The Body Shop which launched a hemp skincare range in 1998, stating that these products not only moisturize the skin, these also make your skin glow in the long run.
Another big supporter of using natural ingredients is Kiehl's, who came out with their own Cannabis Sativa Seed Oil Herbal Concentrate designed to treat acne-prone, dehydrated, and trouble skin. Thanks to a mix of hemp-derived cannabis oil and oregano, users can help keep pesky pimples and impurities at bay.
Products to Get Your Hands On
Surely, you don't want to miss out on the latest deals from the industry, not when this gives you a chance to get that much coveted clear skin. If you want to jump on the glass-skin trend, take it from Krave Beauty's founder Liah Yoo. As a Korean herself, she knows that the best way to start your routine off is with a clean slate. What better way to do this than by cleansing your face with the Matcha-Hemp Hydrating Cleanser?
Other products you might want to check out include luxury brand Josie Maran's Skin Dope CBD Argan Oil and the acclaimed Lord Jones High CBD Formula Body Lotion.
The use of cannabis knows no bounds, especially in the beauty industry where people are all about loving themselves and breaking barriers. Give these goods a try today and see what they have to offer.
Skin is In: Cannabis-Infused Products Beauty Gurus Swear By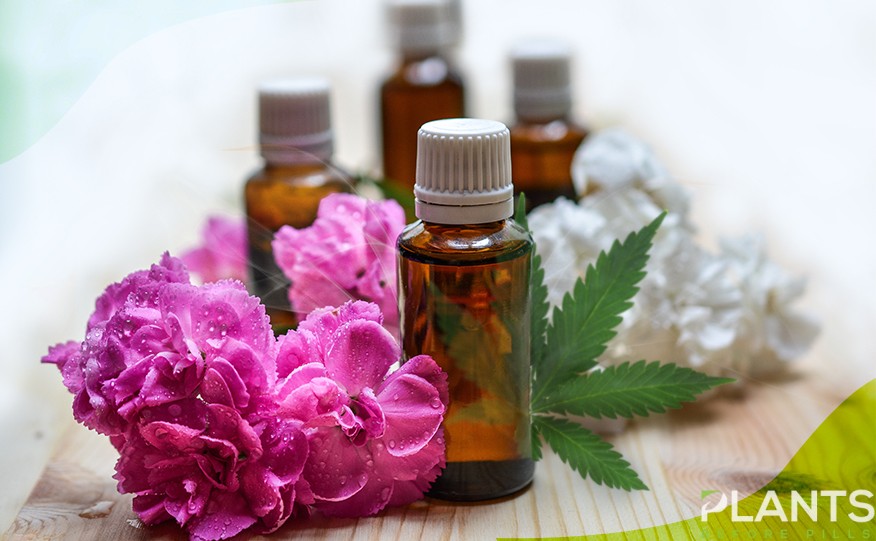 The changing weather conditions can take a toll on your skin. At times, you may notice your complexion becoming dull, sometimes even becoming peppered with dry patches. To look and feel your best at all times, pampering your skin with the best facial creams and treatments should be a priority.
Take a cue from your beloved and renowned beauty gurus. As individuals who rally for your best self and your best skin, these people know just how to nurse your skin back to its original condition. They might even make your face glowing and radiant than ever before.
One of the secrets that these skincare fanatics and beauty gurus share is trying out tons of products. One of the products these people swear by is using cannabis oil as one of their main skincare staples. If you are interested in getting your skin in its best state, take a look at some of the best cannabis-infused products and procedures you can do.
Cannabis-Infused Beauty Products and Procedures
If you are after the ultimate pampering session that's all kinds of luxurious, treating yourself to a wonderful afternoon of facials and spas is in order. According to Lauren Dana from Bustle, this life-changing treatment was not only a holistic experience, but it also allowed her to get in touch with her spirituality.
Should you wish to avail of this treatment yourself, visiting Harlem Skin and Laser Clinic is a great idea. Their session starts off with welcome rituals of sorts, with your feet being massaged with hemp oil balm, allowing you to release tension and anxiety from your body. This alone is telling that you're in for a one-of-a-kind session.
If a facial sounds way out of your league for the meantime, getting an equally luxurious product might do in a pinch. Hallie Gould from Byrdie reviewed I-Pekar Cannabis-Infused Tissue Repair Serum and said it did wonders for her face. Aside from helping heal acne, reduce inflammation, and stimulate cell regeneration, this serum also made her face feel more taut and smooth!
Want to go the extra mile? Take a leaf out of her book and use a derma roller. While the microneedles seem a little intimidating at first, using this item on your face in conjunction with the serum can yield the best results. Apart from boosting collagen in your face, you can also heal your skin.
You shouldn't stop at keeping your face moisturized. If you want your body to exude the same glow as your face, keeping it in good health should be in order. To do this, slathering on a generous pump of body lotion is the best way to go.
Lord Jones High CBD Formula Body Lotion is formulated with hemp oil that can help restore your skin's natural barrier. Not to mention, cannabidiol oil is perfect for relieving muscle pain and soreness from your body. If you want to indulge and soothe your tired body, make sure to put this lotion on right after your bath. You're guaranteed to have a restful sleep throughout the night.
Many people forget to keep their lips hydrated and moisturized. Whatever the season might be, it seems that these puckers just keep getting chapped! Since you won't want to be caught dead with cracked or peeling lips, swipe some lip balm right away. The Body Shop's Hemp Heavy Duty Lip Care is popular for a reason. Made with hemp oil, this will surely keep your lips smooth and kissable all year long.
Add these products in your arsenal and your skin is certainly on its way to looking its best. Who knows, you might even set a trend with your friends and loved ones!
Keeping Up with the Times: CBD in the Beauty Industry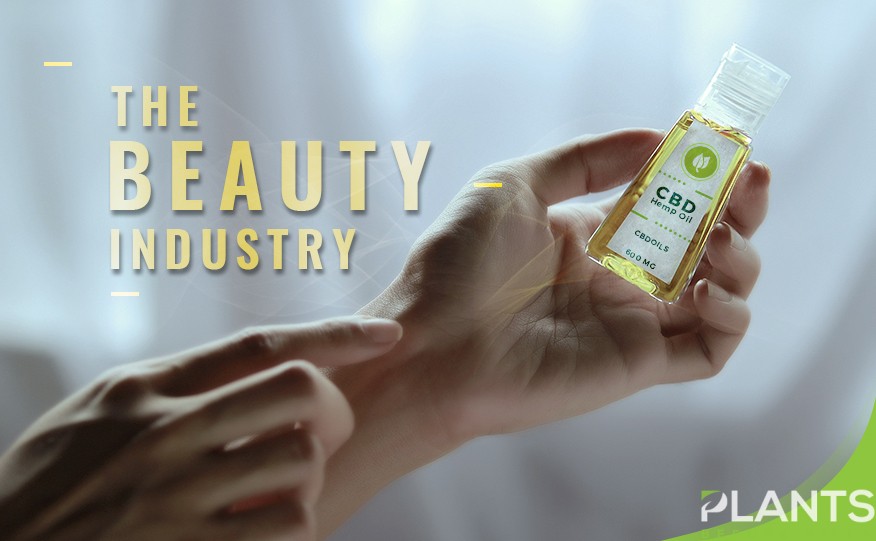 They say being that beautiful comes with a price. For many people around the world, that price comes with trying numerous products that will hopefully make their skin glow and bloom. In keeping up with the times, it cannot be denied that there is an increasing number of individuals who are stepping out of their comfort zones. Some even going through lengths to experiment and incorporate CBD oil and Cannabis-infused products that aimed to beautify themselves.
The Role of Hemp CBD Oil in Beauty Industry
It's not surprising to see just how big of a role beauty and skincare industries play in influencing trends and brands. As a matter of fact, Reuters reports that the global cosmetics product market is slated to reach more than $800 billion come 2023. With the industry's fascination for novel products, organic components, and a more sustainable lifestyle comes a steady stream of consumers who are willing to do anything in the name of beauty and perhaps vanity.
A large number in the in the cosmetics industry centers around celebrating the magnificence of natural skin, reducing inflammation, keeping the skin moisturized and hydrated, well as delaying the onset of aging. With the help of cannabidiol oil, these issues can be addressed.
Numerous studies and researches show that there are plenty of CBD oil benefits. Containing anti-inflammatory properties, this type of oil is perfect for reducing inflammation, oiliness, as well as treating hormonal and cystic acne. Its soothing nature allows acne-prone individuals to treat their skin well without clogging the pores.
Apart from clearing up the skin, cannabis oil is also used to treat mature and aging skin, particularly addressing its texture. Packed with antioxidant properties, visible signs of aging can be reduced with continuous use. Perhaps this is the reason why there are some many CBD creams formulated to treat wrinkles while moisturizing the skin at the same time. Other topical formulas ensure glowing and well-hydrated skin.
Product Development and Sustainable Industry
According to Forbes, cannabis growers, big pharmaceutical companies, and other big names in the industry are expected to merge their businesses to expand their reach. With smaller companies and some beauty brands slowly making a step towards incorporating cannabis in their product lines, it's possible to see huge business moguls and competitors slowly adding these lines into their offerings in the future. Even beverage companies, food sectors, and healthcare sectors are no stranger to experimenting and launching new products that spike people's attention.
Mainstream Beauty Companies and Their Growing Influence
According to Independent, there are now more mainstream cosmetics and skincare companies who are releasing cannabis-infused products. One of the key players in the industry is Origins, under the Estee Lauder brand, who has started to use cannabis that has been "grown 100% naturally by gardens who you can trust," ensuring that its quality is top-notch.
Another popular name in the industry is Sephora, who recently High Beauty. Founded by Melissa Jochim, the cannabis oil-powered line consists of a facial of and a facial moisturizer. Through their initiative, Independent reports that people are seeing hemp not only as a wellness product but also as a more sustainable and natural part of one's lifestyle. With this, gone are the days when this plant is only seen as a recreational drug that can only be used through smoking or vaping.
If you want to see what cannabis oil has in store for you and your skin, make sure to try out some products from the brands mentioned in the article. In time, you might just achieve the skin you have always wanted. You might even raise awareness about the benefits of this miracle plant.
Barneys Will Be Adding Cannabis Section and It's REALLY Impressive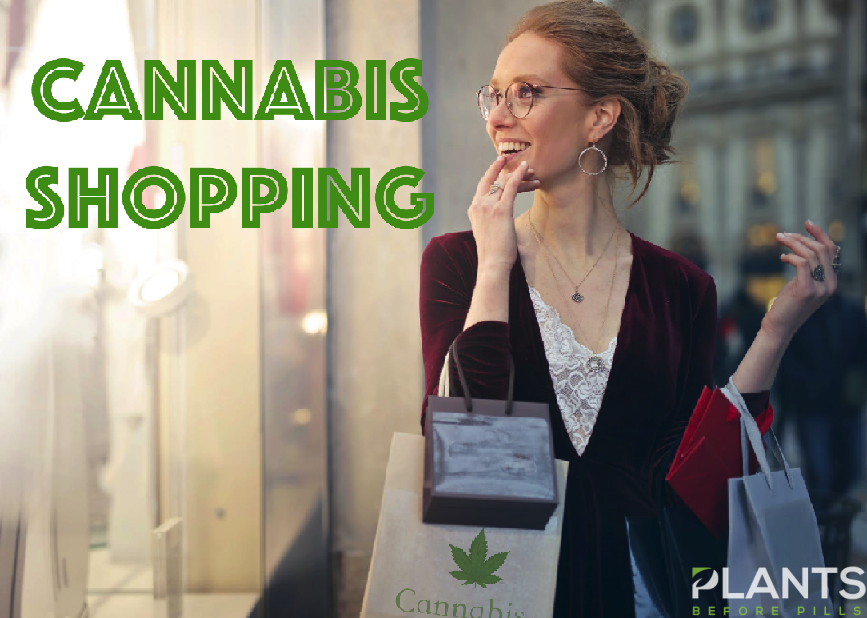 It's every weed lover's dream to shop cannabis-infused products in malls and department stores like it's a normal thing. And this is actually happening at the Barneys Beverly Hills flagship store this coming March.
Barneys is opening its doors to cannabis lifestyle and wellness. The luxury department store is adding a new section called The High End, that features CBD-infused beauty products, exclusive vaporizers, pastilles, vintage trays and a lot more. The brand is proud to announce that they are the first department store that has a section devoted only for cannabis products.
In case you're wondering, the High End section will reside in a 300-square-foot space in the fifth floor of the Beverly Hills store. Considering that California legalizes cannabis, it's a great location to launch High End. Brands like Saint Jane, Lab to Beauty, Body Vibes, Malin + Goetz, Heretic, Boysmells, Flora and Bast and Foria will be spotted at the department store.
Barneys President Daniella Vitale said in a statement that the brand has been the forefront of shifts in culture and lifestyle and that they treat cannabis as no exception. "Many of our customers have made cannabis a part of their lifestyle, and The High End caters to their needs with extraordinary products and service they experience in every facet of Barneys New York."
Rise of CBD
Following Canada's legalization of cannabis, more US States joined the movement and there are now a total of ten. Given this growing number, many manufacturers are taking advantage by developing more cannabis-infused products that will likely benefit weed lovers.
CBD or cannabidiol is a great example of cannabis' popularity among people. This is another active compound found in the marijuana plant but the thing is, it doesn't give off any psychoactive effects, which means, you can't be high by using CBD products. THC or Tetrahydrocannabinol is the one responsible for the psychoactive effects associated with marijuana.
Now that CBD is greatly popular, there are products in all shapes and sizes that are popping left and right. There's some alternative for coffee, skincare, vape, body lotions, capsules, topicals and even drinks. This explains the reason why Barneys is actually jumping on the bandwagon so that it can cater to the increasing number of people who uses CBD products on a daily basis.
Cannabis – In the Name of Health and Beauty
Another reason why people are getting obsessed about cannabidiol is because of its 'magical' pain relieving properties. If you're suffering from backpain, chronic headache, stomach ache or indigestion, joint pain and even arthritis, taking CBD might give you peace of mind.
CBD can also help skin become fairer, more glowing and fight off acne. Barneys will be partnering with different skincare brands for a full spectrum of CBD products available online and in the Beverly Hills flagship store. Because many are already CBD fans, with its skincare benefits, expect this number will increase once cannabidiol products are already at Barneys' roof.
Choosing Quality Cannabis Products
Not everything you'll see available on the market are good quality–unless you've really done your research. To get the most out of your money, make sure to read online reviews of the products and see if customers are loving it. In addition, if you're only a beginner, get products with lower potency first. This will help your body adjust to certain changes brought by CBD.
Finally, don't forget to consult your doctor first before purchasing any products. If you're suffering from constant headache, maybe there's something going on in your body that needs to be diagnosed and treated. Always go to the physician first then use the CBD as an alternative.
Happy High Shopping!