Cannabis : Its Contributions to Culture and Lifestyle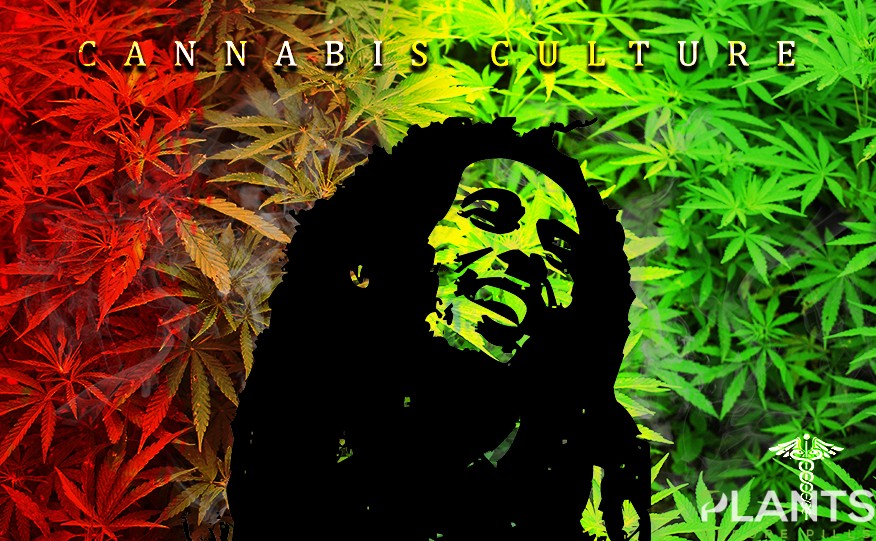 Millions of people around the world have been enjoying cannabis since the 50s, but for those of us who are new to the game, knowing more about cannabis living is a great first step. After all, nothing beats practice informed with knowledge. So, without further ado, here's what you need to know about cannabis living and its contributions to culture and lifestyle:
A Brief Background on Cannabis Living
With marijuana becoming mainstream only in recent years, you might think that the beneficial uses of this plant are a new discovery. However, did you know that our ancestors used this plant for a wide variety of purposes? From farming and industrial to arts and recreation, humans valued the plant throughout our history. Processing fibers of hemp allowed our ancestors to create textiles, papers, ropes and plastics. Studies show that before the use of cannabidiol oil, some significant historical figures utilized this herb for spiritual and creative purposes.
From the hippies of the psychedelic 60s to the new generation's hipsters, smoking marijuana has been a part of countercultures around the world. In fact, the term '420' came to be because of a group of high school kids' code for "let's meet up at 4:20 to smoke weed." The group of boys, known as The Waldos, were going against the grain by smoking this wonder plant. This was in 1971 and the term stuck until today, only containing a much more mainstream and inclusive meaning.
Now that marijuana is becoming accepted in many parts of the globe, the plant can cease being a counterculture element and start being part of the mainstream. Today, a whole lot of subcultures across the world throughout the years have some level of marijuana use integrated into their respective ways of life.
What's more fascinating is even non-marijuana users are aware and acknowledge the celebration of Weed Day. Come April 20, you see thousands of people (enthusiasts and non-enthusiasts alike) greeting one another with a hearty "Happy 420!"
The Influence of Cannabis in Culture
Aside from creating their own personal holiday, enthusiasts have enjoyed a taste of marijuana in culture as well. A lot of creative works can thank marijuana for their existence. Studies show that this plant plays a role in the creative process, making it a viable source of inspiration for artists.
In Literature
A good number of literary works were written while the authors were under the influence of marijuana. This includes Les Miserable, a literary masterpiece writer Victor Hugo, who was a member of Club Des Hashinchins a group of enthusiasts who used the plant during some of their meetings. This club also includes other writers such as Alexandre Dumas, Charles Baudelaire and Honore de Balzac.
In Music
Perhaps one of the most popular parts of the cannabis culture is music. From Noble Prize awardee Bob Dylan to Panic! At the Disco's Brendon Urie, there certainly is a lot of musicians who get their inspiration from this plant. In fact, Dylan has a song saying that "everyone must get stoned." Meanwhile, Urie, who has ADHD, is a medical marijuana card carrier.
Aside from individual artists using this herb, there is an entire music genre that highlights marijuana. You guessed it: it's Reggae. Originating from Jamaica, this genre is said to support the herb. Many Reggae musicians tackle this herb in their songs. Bob Marley even worked to develop a marijuana brand called Marley Natural.
Other cultural aspects that marijuana has penetrated include fashion and design, especially with the rise of cannabis-inspired fashion labels such as Sundae School.
The Role of Cannabis in Lifestyle
Aside from its prevalence in culture, marijuana also plays a great role in lifestyle. It has created a niche in many markets including medicine, beauty and health aids. Many people have incorporated this herb in their everyday routine, proving its potential as a lifestyle plant.
As an Addition to Medical Treatments
When it comes to medicine, cannabidiol is the cannabinoid that comes to mind. This compound is known for its properties that help alleviate pain, inflammations and spasms. Moreover, it is also found to be valuable in addressing tumors and treating cancer patients. Patients who suffer from cachexia, nausea and vomiting due to cancer t­­reatments are given CBD for relief.
As a Sleep Aid
For individuals without debilitating conditions, but who suffer from difficulty in sleeping, this plant is also a viable treatment. Insomnia sufferers who have trouble sleeping but can only get a disturbed sleep can take CBD oil to induce a restful slumber. Moreover, this compound is great for boosting energy, so it gives a more energized feeling upon waking up.
For Stress Relief
Whilst CBD is great for helping people with sleep problems, THC is known for its psychoactive effects. This makes it a great stress reliever at the end of a long work week. Moreover, it can also help treat mental and mood disorders including depression, PTSD, anxiety and other similar conditions.
Cannabis Beauty
Lastly, with the herb's various medicinal benefits, more and more cosmetic products now have the plant as an ingredient. This is a brilliant idea, especially as this plant has regulating properties, making it perfect for moisturizing dry skin and controlling oily ones. Moreover, its anti-itch, -pain, and -inflammation properties help cannabinoid-infused beauty products treat skin conditions such as acne, eczema and even psoriasis.
How You Can Live the Cannabis Life
As the plant becomes more mainstream, especially in light of the legalization in various parts of the world, many people are now free to pursue the cannabis life. In fact, hundreds of dispensaries have popped up to make marijuana products more accessible to more people. So, if you are eager to join this culture and lifestyle, here's the best way to do so:
Start with Tinctures
Not everyone is comfortable with straight up consuming dried buds. For those wanting a milder and less adventurous entry to the cannabis world, tinctures are your best bet. Basically, these are hemp oil packaged in bottles with droppers for an easier and controlled use. You can consume this sublingually or by placing a few drops under your tongue and wait for it to take effect.
Tinctures are great for various medicinal and recreational purposes because you can get pure CBD oil or one infused with THC oil. This gives you the option to take advantage of CBD's medical properties or to use THC for its psychoactive effects. With these products, you can easily use cannabinoids for pain relief, anxiety treatment and sleep aids.
You might be thinking, "How is this a more beginner-friendly product?" Aside from its simple use, cannabinoid oils can be mixed with various food and drinks. You can simply infuse your dishes or beverages with this oil. From savory food such as pasta to baked goods such as cookies, infusing your recipes with this is surely a great way to start.
Get a Taste of the Real Thing
Once your taste buds get accustomed to the weedy taste the oils can give, you might be more comfortable with giving dried buds a try. However, don't be too overwhelmed by the sheer number of strains you can choose from. There are hundreds of varieties available in dispensaries, each having their own unique properties. Some have high CBD contents, while others have more THC. Some have the usually weedy smell, while others have more pleasant aromas. So, if you ever get overwhelmed, just get help from the budtender present at your local dispensary.
If smoking is not your thing, you can certainly make use of your dried buds in many other ways. Those who liked the ease tinctures brings, might want to make their own cannabis oil, especially as cannabinoids bind to fat pretty well. You can also use your leaves to make pesto sauce or incorporate these into baked goods.
Explore Your Options
One of the best things about marijuana legalization is that companies now have the liberty to develop cannabis-infused products. This escalated the number of products to hundreds of options. From CBD vape oil to gummies, you now have the option to ingest this herb in many innovative and fun ways.
You can blend in with vapers by grabbing a vape pen and loading it up with cannabis juice. Moreover, you can grab a non-alcoholic hemp wine and beers to enjoy the beverages without the effects of alcohol but with the goodness of marijuana. If you want to get a fix of this herb without getting suspicious looks, you can simply pop a cannabis-infused gummy in your mouth and get a delicious dose.
Cannabis has made its way into culture and lifestyle, making it a more prevalent option in the mainstream market. With thousands of marijuana products you can choose from, you can start living the pot life right now. Who knows, you might even get to give your own contributions to culture and lifestyle. Now, that would be a great way to live a fulfilling and enjoyable cannabis life!
Cannabis and Weight Loss – What You Need to Know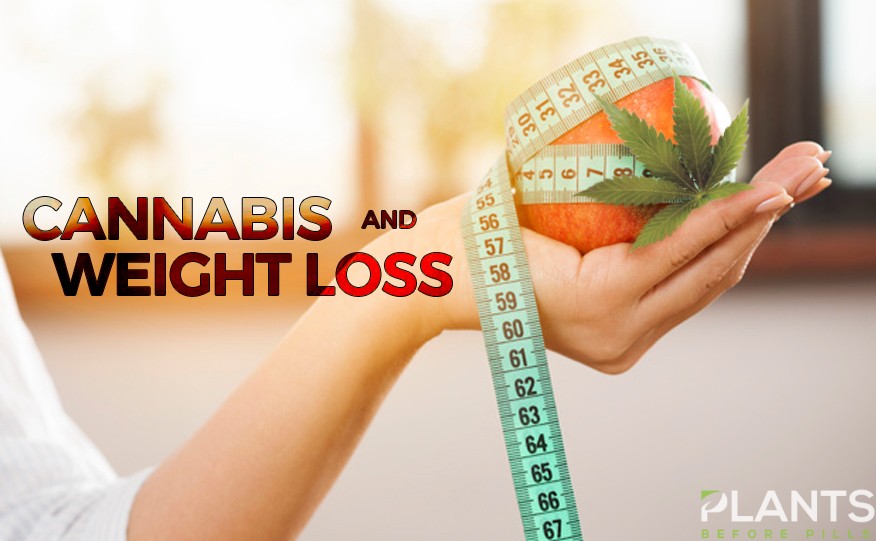 If we were to review the classic portrayal of marijuana users, it can be extracted that most of them are presented to be way thinner than the general population. In fact, it cannot be denied that using cannabis has long been associated with weight loss.
With this in mind, it is not surprising that many are wondering whether CBD, the compound found in cannabis that is currently conquering the modern market, promises the same result. Does it lead to weight loss, or does it contribute to weight gain?
If you're one among the many who are curious whether CBD could drive you towards your body goals, here is a brief summary of the latest discoveries about the relationship of CBD with body weight.
Read on.
What is CBD?
Cannabidiol, or CBD, is one of the many chemical compounds found in marijuana and hemp. Unlike THC, another compound found in the cannabis plant known to be its principal psychoactive constituent, CBD is a non-psychoactive compound. This means that consuming it won't get you the feeling of "high" associated with marijuana usage.
What Propelled the CBD Craze?
While CBD and THC share almost similar medical benefits, it is the former that is currently making waves in the global market given its non-psychoactive feature. This enables consumers to experience and enjoy the medical promises linked to cannabis without ending up in a "high" state that is usually accompanied by a high level of euphoria, slower perception of time, elevated heart rate, dehydration, or even mild visual and auditory hallucinations.
How Do You Use CBD?
Given the high demand for CBD in the global market, manufacturers have developed many possible ways on how to use the compound. Generally, there are 4 common ways to enjoy CBD. These include:
Similar to tobacco users, cannabis enthusiasts can consume CBD either by rolling a fine cannabis flower into a joint or using a vaporizer that has a cartridge containing CBD oil. Whatever the case, vaping or smoking CBD promises the quickest effects among all other options. This is because both practices allow the CBD to go directly into your bloodstream, making it quicker for the compound to reach your brain and deliver its calming effects.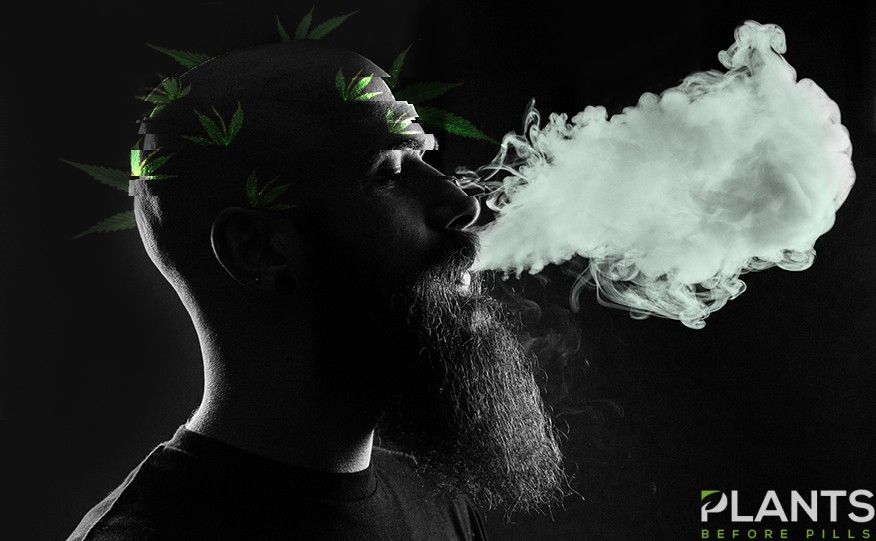 However, between the two, vaping CBD is commonly preferred over smoking cannabis. This is because the latter involve setting the joint on fire and inhaling everything that's burning, which contains carcinogens that can cause respiratory irritation. Moreover, since vaping CBD oil doesn't include the cannabis plant itself, the vapor produced comprises mostly cannabinoids, resulting to quicker and stronger effects.
If you're not a fan of vaping or smoking, you can still consume CBD and experience its therapeutic effects by turning to CBD-infused edibles. To date, there now comes a range of CBD edibles available in the market, including gummies, chocolates, brownies, to many more.
However, as opposed to vaping and smoking, taking CBD through edibles will require up to two hours for the effects to kick in. This is because eating CBD will lead the compound directly into your liver and digestive tract, resulting in the product to be partially broken down.
Generally, only about 20 to 30 per cent of CBD can be absorbed when you consume it orally through edibles.
Another option you might want to try is to experience the wonders of CBD via sublingual products. Generally, these could take on the form of tinctures, sprays, oils, or lozenges.
In this method, the user applies a few drops of the solution under the tongue and wait for the product to be absorbed.
Similar to vaping and smoking CBD, sublingually consuming cannabidiol promises users with faster results.
While some prefer to consume CBD, some also want to simply apply the compound directly to the skin. Since cannabidiol is known for its anti-inflammatory and pain-relieving properties, many tend to turn to the compound as a natural remedy for joint or muscle pain.
To date, many CBD topicals are now available for purchase, including CBD-infused lotions, balms, creams, salves, and transdermal patches.
Since the product won't enter the bloodstream, using topicals doesn't promise stronger therapeutic effects to users. However, it does offer relief from pain caused by inflammation of joints or muscles.
Marijuana and Weight Loss: How Are They Linked?
For years, the connection between marijuana usage and weight loss has been a hot topic in medical science. To date, while information about the subject remains to be inadequate, available studies have somewhat established a few important notes about it.
In 2011, for instance, a group of researchers has reviewed two representative epidemiologic surveys from the National Epidemiologic Survey on Alcohol and Related Conditions and the National Comorbidity Survey–Replication to evaluate the prevalence of obesity as a function of cannabis use. Basing on the results of the survey, which involved adults aged 18 years or older, the researchers had concluded that rates of obesity were higher among people who were not using marijuana over those who had consumed the compound at least 3 days a week.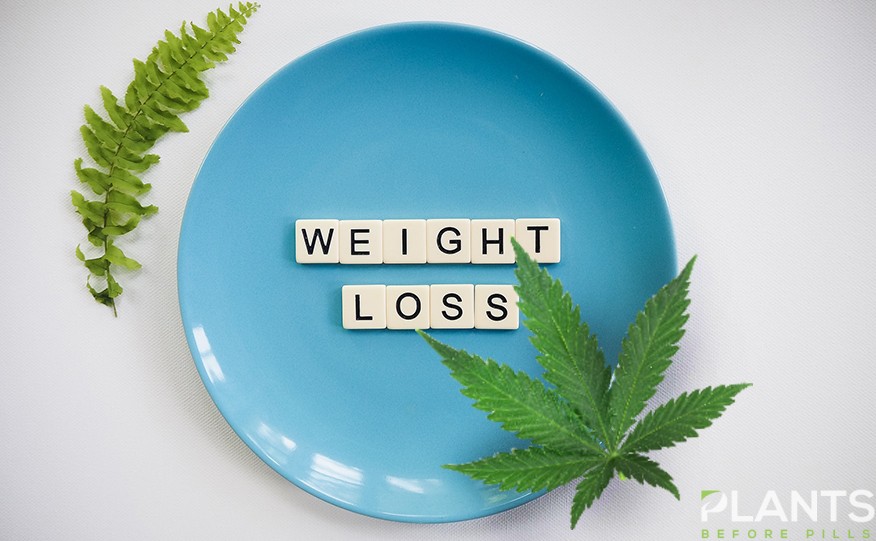 The results mirror an earlier study conducted in 2010, which aimed to examine the association between cannabis use and overweight/obesity in young adults by observing the frequency of cannabis use and body mass index (BMI) of 2566 young adults. In the said study, researchers were able to conclude that there is lower prevalence of overweight and obesity among young adults who use cannabis compared to those who don't.
The authors, however, noted that "further research is needed to examine the mechanism of this association."
CBD and Weight Loss: Weighing the Possible Connection
To date, as CBD continues its rise in popularity, many are concerned as to how it could affect a person's body weight. Since there is still little research about the correlation of marijuana with body loss, information about CBD's effect on body weight remain to be lacking as well.
However, since research on CBD's effect on the body continues to expand, some experts have a few theories on how CBD interacts with the body and result in weight loss. Among these theories include:
It promotes 'browning' of fat cells
In 2016, a study conducted by researchers from the Department of Biotechnology at Daegu University found that CBD has the ability to turn white fat (increases risk of heart disease, diabetes, etc.) into brown fat (can burn calories).
According to the study, CBD offers three major effects on fat stores in the body. These include stimulating genes and proteins involved in enhancing the breakdown of fat, increasing the number of mitochondria that results in improved ability to burn energy in the body, and minimizing the production of specific proteins involved in forming new fat cells in the body.
These discoveries had led the researchers to conclude CBD's potential as a possible agent in the treatment of obesity.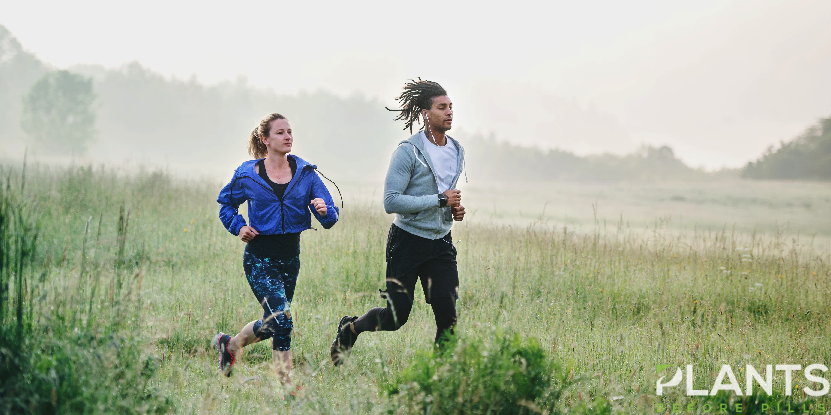 In a study involving animals conducted in 2008, researchers found that CBD has a role to play in enhancing the body's metabolism. According to researchers, this happens when CBD interacts with the CB1 and CB2 receptors residing in the brain and the digestive tract. By stimulating the said receptors, which assist in metabolising the compounds absorbed from food during the digestion process, CBD helps boost the body's metabolism, therefore promoting weight loss.
While THC is known to stimulate one's appetite, CBD is believed to do the opposite. In a 2018 study, researchers found that although CB1 receptors help activate one's hunger pangs, its antagonist receptors help in blocking it.
Since CBD has the ability to stimulate other molecules, including those that are considered to be CB1 receptor agonists, researchers believe that this could help prevent people from experiencing frequent hunger pangs that may lead to overeating.
The Bottom Line
To date, as CBD continues to emerge as a multi-billion industry, many are wondering what possible perks and advantages can still be extracted from the compound. Sure, while there remain to be tons of unanswered questions engulfing the product, various preliminary studies that lay down CBD's medical and therapeutic promises open a world of possibilities.
Be sure to talk to your doctor to know more about the possible effects of CBD usage.
Surprising Ways You Can Use Cannabis to Deal with Period Pains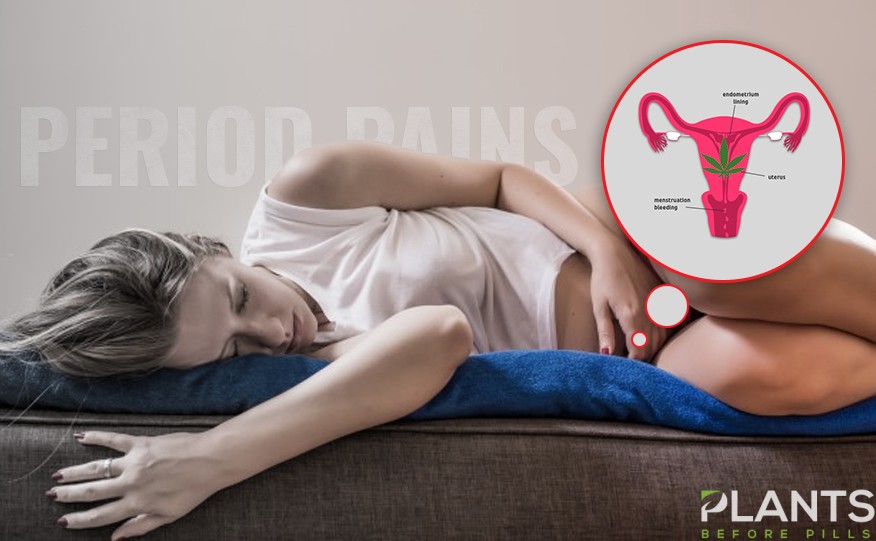 The menstrual period is more than just bleeding through your vagina. When their shark week comes, women also experience aching backs and joints, a sore body, headaches, dysmenorrhea, nausea, and an overall tired and depressing disposition. Women also deal with other problems, such as mood swings and even hormonal imbalances, as well as dreaded acne. Science has proven the potency of Cannabis for pain management – from period pains, arthritis, and many more.

Women have to deal with their shark week once a month. Those with irregular cycles can deal with this more often, as frequently as every two weeks. Individuals who do not go through this easily dismiss period pains as dramatics. What most don't know is that this monthly occurrence comes with more than just cramps. 
While this topic may have long been a taboo in society, it's high time to talk about the wonders of cannabis and CBD oil to treat period pain.
Cannabis and CBD Oil for Pain Management
Cannabidiol is derived from the hemp plant. An active component, cannabidiol, also known as CBD, is non-psychoactive, unlike its tetrahydrocannabinol (THC) counterpart. Studies show that using these cannabis-based products help address chronic pain, including menstrual cramps and discomfort.
CBD is known to treat pain that comes from nerves, also called neuropathic pain. This type of 'suffering,' if you will, directly comes in contact with the nerves, making it more challenging to cure. It is also recognized for its ability to heal and reduce inflammation, as well as relax muscles and blood vessels, thus leading to little to no contractions.
Cannabis to Deal with Period Pains
According to The Guardian, menstrual troubles and period cramps come from prostaglandins being released in the body, thus resulting in aches within the uterus. In turn, this leads to spasms.
While applying topical ointments and CBD oil can work in these circumstances, there are other ways of directly treating these woes. Below are some surprising – and largely unconventional – ways of easing the hurt way.
Women normally opt for tampons primarily because it lessens constriction and rigidity, especially at a time when the body needs to be comfortable and relaxed. While not a tampon per se, Foria's cannabis-infused suppositories come in these shapes, making it easier to use.
Though cannabis suppositories do not absorb blood nor do they stop bleeding, these actually aid in soothing painful monthly visitors. Thanks to its organic cocoa-butter and CBD oil, this reduces inflammation and even numbs tension in the body, particularly in the uterus and upper vagina.
Heat is recognized as a general way of relieving cramps and sore muscles. So, it makes sense to want to douse yourself in hot baths or showers. One way to do so is by bathing in cannabis bath salts. Apart from giving pain relief, the heat of your shower or your bath will help your muscles to relax, thus allowing blood flow to your uterus and pelvic area.
CBD oil bath bombs may also work. Plus, it's fun to watch these dissolve in your tub and see the colors swirl.
For those who want a quick and hassle-free way of healing themselves, the best way to do this is by using CBD oil tinctures. A few drops under the tongue and it will work its powers in just a few minutes.
This is geared for people who are always on the go, have little to no time for themselves, or who want fast-acting solutions without all the fuss. In the event, you want to elevate your tincture-taking experience, you may easily mix this with a drink of choice or even mix some oil with your meal.
Conclusion
It's the start of a new decade, so stop trying to 'deal with this' type of aches on your own. Women empowerment should also be about knowledge. With this list of cannabis products and ideas, you can finally put cramps and period pain to rest and go about your daily activities with ease.
Read Also: Cannabis as Treatment for Endometriosis
The Potentials of Medical Marijuana and CBD in Treating PCOS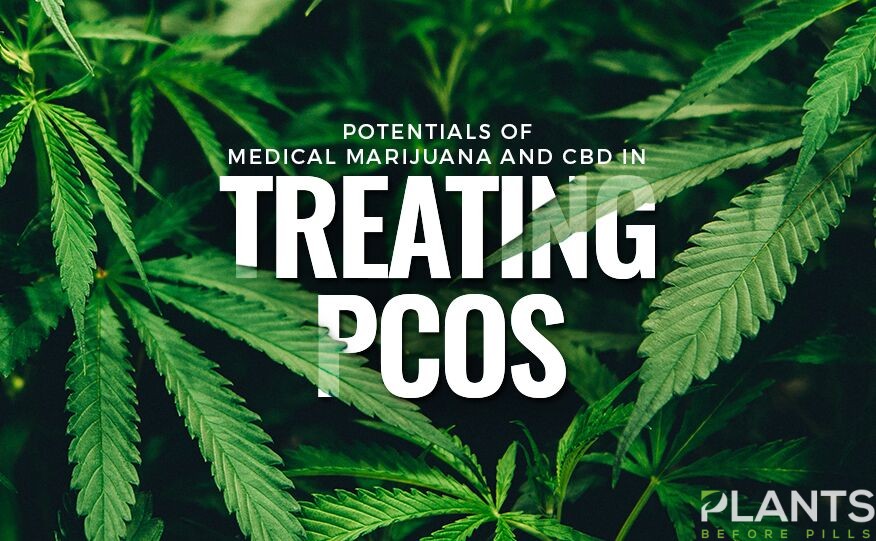 In the past years, marijuana has taken the medical community storm as many studies were conducted evaluating the potential of the plant to treat various health issues. In fact, many states in the United States only grant medical marijuana cards to individuals that have at least one of the qualifying conditions listed in their marijuana laws and policies.
With marijuana laws acknowledging the potentials of cannabis as a treatment or medical aid for treatments of various debilitating conditions and symptoms, you might be curious as to what other conditions it can address. If you are a person suffering from polycystic ovary syndrome (PCOS), you will be glad to know that cannabis has the potential to address some of its causes and symptoms.
Now, this is in no way saying that cannabis can heal PCOS. In fact, medical professionals say that there is no cure for this condition. The only way to address it is to manage the symptoms. Here's what you need to know about this syndrome and how marijuana can potentially help treat it.
What exactly is PCOS?
As the name implies, a person that has this condition has multiple cysts or fluid-filled sacs in the ovary or ovaries. An imbalance of reproductive hormones causes this. Hormones that are involved in these cases are androgen and insulin. According to studies, individuals with this syndrome have high levels of androgens or the so-called male hormones.
Patients also exhibit high levels of insulin, which causes the body to create more androgens. Keep in mind that many individuals with PCOS have insulin resistance, a condition that requires the body more insulin in order to breakdown sugar. This means that these people need more insulin in their bodies in order to have normal blood sugar levels. Insulin resistance runs in the family.
PCOS is characterized by a variety of symptoms. Check out some of the most common symptoms of this condition:
Irregular and painful menstruation
Hirsutism or the occurrence of hair on parts where men usually have hair such as the face, chin and chest
Acne outbreaks
Weight gain
Fatigue
Hair loss
Dark patches of skin such as the groin, underneath breasts and neck creases
Skin tags or excess skin especially in the armpit and next areas
As mentioned, this syndrome cannot be cured. However, when left untreated, PCOS can have adverse effects. This includes the following:
Increased insulin levels
Cardiovascular problems
Sleep issues
Effects on mental health
Issues with the endometrium such as endometrial cancer
Common PCOS Treatments
This is why the best way to address this condition is to treat it is by managing the symptoms. It can be done by:
Hormonal birth control – This includes pills, patches, shots, vaginal rings and hormone intrauterine devices (IUDs). These are taken to make menstruation more regular, decrease risks of endometrial cancer and reduce instances of acne and extra hair
Anti-androgen – A cause of PCOS is increased androgen levels. Because of this, taking anti-androgen medications can combat the effects of androgen. In turn, this will fight symptoms such as hair loss, excessive hair growth, and acne. Keep in mind that this is not an FDA-approved treatment for this syndrome.
Home remedies – Instead of taking medications, many people opt to do it naturally and at home. This is done through proper diet and exercise.
How Medical Marijuana and CBD can Aid PCOS Treatments
Now that you know what exactly this condition is, what causes it and how it is treated, you might be curious as to how it can be treated using cannabis and cannabinoids. According to a study published in the Journal of Ovarian Research, the endocannabinoid system may have close involvement with the progression of PCOS.
Here is a more in-depth discussion of the potentials of medical marijuana in treating PCOS:
As mentioned, this syndrome is caused by an imbalance of two hormones. One of these is insulin, the hormone essential to transforming glucose into energy. If you remember, women with high levels of insulin, as well as those with higher weights are more prone to developing this condition. These two issues are connected with the body's processing of glucose or sugars into energy.
The research cited above emphasized that the endocannabinoid system is directly involved in energy homeostasis or the balancing of food intake (also called energy inflow) and energy expenditure (also called energy outflow). Research shows that the endocannabinoid system is essential in signaling the need for food intake. It also interacts with the part of the brain in charge of rewards.
This means that the body's internal cannabinoid system can help regulate food intake by telling the body to consume food when needed and to stop energy inflow when unnecessary. Because of this property, cannabinoids such as CBD is used to prevent diabetes.
This can greatly help individuals who are struggling with PCOS and its symptoms, especially high insulin levels due to excessive food intake and obesity. Such potentials do not only address insulin levels, but also androgen levels. Remember that the body creates more androgens if it has higher levels of insulin.
One thing you should know about PCOS is that chronic low-grade inflammation contributes to the development of the medical condition. This is often caused by a dietary trigger such as glucose. Glucose causes oxidative stress, which leads to inflammation.
Once again, it is important to mention that glucose levels in the blood are regulated by insulin and when there is an excess of this hormone, the body creates androgens. The thing is, hyperandrogenism may be the cause of chronic low-grade inflammation. Now, this definitely makes it apparent why PCOS cannot be cured given the scientific developments currently available.
If you want to address inflammation, cannabis is a great option. This plant and its cannabinoids are known to be effective anti-inflammation substances. This is because the endocannabinoid system has receptors found in the immune system, which is in charge of protecting the body against diseases through various means including inflammatory responses. Intaking CBD capsules, oil, and other CBD products can help minimize inflammations.
Other Advantages of Using Cannabis Products for PCOS
Aside from addressing the major causes of this syndrome, cannabis, and its chemical compounds can also help manage its symptoms. Here are just some ways medical marijuana can do so:
Acne Control – We have discussed that the plant has regulating properties. CBD is known to exhibit effectiveness in this area. This is why CBD-rich hemp oil for skin is becoming more and more popular. Using topicals can help minimize the occurrence of excessive oil, which contributes to acne attacks. The best thing about these CBD products is that they can moisturize your skin when needed.
Pain Management – Studies show that cannabis and cannabinoids are a safer option for pain management than opioids. In fact, many people preach CBD oil benefits for pain, which is backed by research. This is because cannabinoids directly target the part of the brain in charge of pain and pleasure, thus, relieving discomfort and even chronic pain.
Anxiety and Depression Treatment – According to sources, many people who suffer from PCOS tend to have other hormonal imbalance issues such as those that affect mental health. This includes anxiety and depression, making it harder for them to cope with the symptoms. Depression and anxiety are listed among the qualifying condition for medical marijuana because of its mood-enhancing and stress-relieving property.
Energy Boost – In addressing symptoms at home, doctors recommend regular exercise for weight loss and regulation of sugar levels. However, the drive to exercise can be affected by fatigue. If you feel too fatigued to exercise, you can try consuming CBD. It has energy-boosting properties that can help supply you with the strength you need to do short physical activities. Remember, even a few minutes of exercise can help manage PCOS symptoms.
Just One Thing…
Before you go and try cannabis products to treat your PCOS, make it a point to run it by your doctor first. Just like any other doctor-approved home remedies you take, you want to make sure that you get valuable advice from a medical professional. This is important, especially if you are taking medications to treat the condition.
Remember, there are substances, food, and drugs that have adverse reactions when they interact in your system. For example, fruit as healthy as grapefruit can lessen the effect of cholesterol medications. Similarly, spinach and kale can counteract the effectiveness of anticoagulants.
To make sure that treating your PCOS using medical marijuana and its cannabinoid will be safe, consulting your doctor is the best way to go. You might even get tips and tricks to make your consumption a lot more effective.
The Bottom Line
Individuals who have PCOS may currently not have options to completely cure it, but with the right treatment aids, you can reduce and manage its symptoms. If you are planning to use cannabis and cannabinoids to treat this condition, you can definitely do so after consulting with your doctor.