Cannabis : Its Contributions to Culture and Lifestyle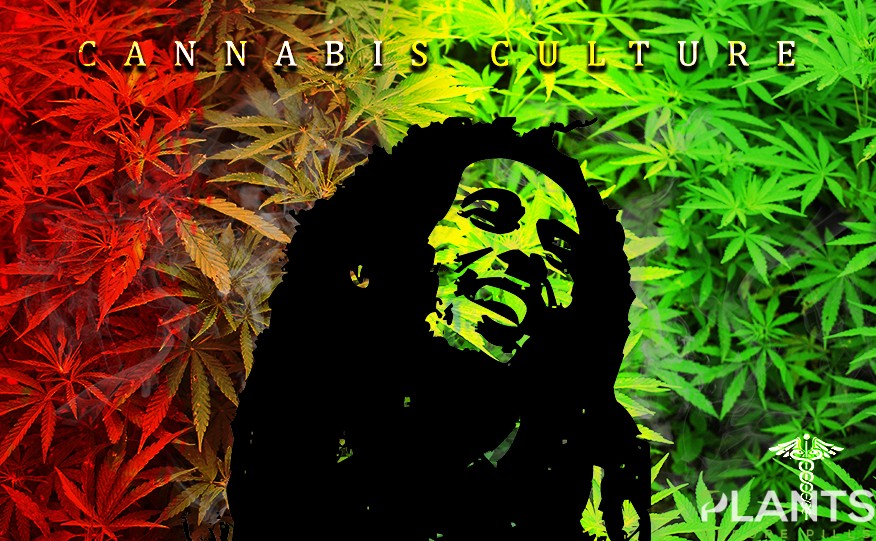 Millions of people around the world have been enjoying cannabis since the 50s, but for those of us who are new to the game, knowing more about cannabis living is a great first step. After all, nothing beats practice informed with knowledge. So, without further ado, here's what you need to know about cannabis living and its contributions to culture and lifestyle:
A Brief Background on Cannabis Living
With marijuana becoming mainstream only in recent years, you might think that the beneficial uses of this plant are a new discovery. However, did you know that our ancestors used this plant for a wide variety of purposes? From farming and industrial to arts and recreation, humans valued the plant throughout our history. Processing fibers of hemp allowed our ancestors to create textiles, papers, ropes and plastics. Studies show that before the use of cannabidiol oil, some significant historical figures utilized this herb for spiritual and creative purposes.
From the hippies of the psychedelic 60s to the new generation's hipsters, smoking marijuana has been a part of countercultures around the world. In fact, the term '420' came to be because of a group of high school kids' code for "let's meet up at 4:20 to smoke weed." The group of boys, known as The Waldos, were going against the grain by smoking this wonder plant. This was in 1971 and the term stuck until today, only containing a much more mainstream and inclusive meaning.
Now that marijuana is becoming accepted in many parts of the globe, the plant can cease being a counterculture element and start being part of the mainstream. Today, a whole lot of subcultures across the world throughout the years have some level of marijuana use integrated into their respective ways of life.
What's more fascinating is even non-marijuana users are aware and acknowledge the celebration of Weed Day. Come April 20, you see thousands of people (enthusiasts and non-enthusiasts alike) greeting one another with a hearty "Happy 420!"
The Influence of Cannabis in Culture
Aside from creating their own personal holiday, enthusiasts have enjoyed a taste of marijuana in culture as well. A lot of creative works can thank marijuana for their existence. Studies show that this plant plays a role in the creative process, making it a viable source of inspiration for artists.
In Literature
A good number of literary works were written while the authors were under the influence of marijuana. This includes Les Miserable, a literary masterpiece writer Victor Hugo, who was a member of Club Des Hashinchins a group of enthusiasts who used the plant during some of their meetings. This club also includes other writers such as Alexandre Dumas, Charles Baudelaire and Honore de Balzac.
In Music
Perhaps one of the most popular parts of the cannabis culture is music. From Noble Prize awardee Bob Dylan to Panic! At the Disco's Brendon Urie, there certainly is a lot of musicians who get their inspiration from this plant. In fact, Dylan has a song saying that "everyone must get stoned." Meanwhile, Urie, who has ADHD, is a medical marijuana card carrier.
Aside from individual artists using this herb, there is an entire music genre that highlights marijuana. You guessed it: it's Reggae. Originating from Jamaica, this genre is said to support the herb. Many Reggae musicians tackle this herb in their songs. Bob Marley even worked to develop a marijuana brand called Marley Natural.
Other cultural aspects that marijuana has penetrated include fashion and design, especially with the rise of cannabis-inspired fashion labels such as Sundae School.
The Role of Cannabis in Lifestyle
Aside from its prevalence in culture, marijuana also plays a great role in lifestyle. It has created a niche in many markets including medicine, beauty and health aids. Many people have incorporated this herb in their everyday routine, proving its potential as a lifestyle plant.
As an Addition to Medical Treatments
When it comes to medicine, cannabidiol is the cannabinoid that comes to mind. This compound is known for its properties that help alleviate pain, inflammations and spasms. Moreover, it is also found to be valuable in addressing tumors and treating cancer patients. Patients who suffer from cachexia, nausea and vomiting due to cancer t­­reatments are given CBD for relief.
As a Sleep Aid
For individuals without debilitating conditions, but who suffer from difficulty in sleeping, this plant is also a viable treatment. Insomnia sufferers who have trouble sleeping but can only get a disturbed sleep can take CBD oil to induce a restful slumber. Moreover, this compound is great for boosting energy, so it gives a more energized feeling upon waking up.
For Stress Relief
Whilst CBD is great for helping people with sleep problems, THC is known for its psychoactive effects. This makes it a great stress reliever at the end of a long work week. Moreover, it can also help treat mental and mood disorders including depression, PTSD, anxiety and other similar conditions.
Cannabis Beauty
Lastly, with the herb's various medicinal benefits, more and more cosmetic products now have the plant as an ingredient. This is a brilliant idea, especially as this plant has regulating properties, making it perfect for moisturizing dry skin and controlling oily ones. Moreover, its anti-itch, -pain, and -inflammation properties help cannabinoid-infused beauty products treat skin conditions such as acne, eczema and even psoriasis.
How You Can Live the Cannabis Life
As the plant becomes more mainstream, especially in light of the legalization in various parts of the world, many people are now free to pursue the cannabis life. In fact, hundreds of dispensaries have popped up to make marijuana products more accessible to more people. So, if you are eager to join this culture and lifestyle, here's the best way to do so:
Start with Tinctures
Not everyone is comfortable with straight up consuming dried buds. For those wanting a milder and less adventurous entry to the cannabis world, tinctures are your best bet. Basically, these are hemp oil packaged in bottles with droppers for an easier and controlled use. You can consume this sublingually or by placing a few drops under your tongue and wait for it to take effect.
Tinctures are great for various medicinal and recreational purposes because you can get pure CBD oil or one infused with THC oil. This gives you the option to take advantage of CBD's medical properties or to use THC for its psychoactive effects. With these products, you can easily use cannabinoids for pain relief, anxiety treatment and sleep aids.
You might be thinking, "How is this a more beginner-friendly product?" Aside from its simple use, cannabinoid oils can be mixed with various food and drinks. You can simply infuse your dishes or beverages with this oil. From savory food such as pasta to baked goods such as cookies, infusing your recipes with this is surely a great way to start.
Get a Taste of the Real Thing
Once your taste buds get accustomed to the weedy taste the oils can give, you might be more comfortable with giving dried buds a try. However, don't be too overwhelmed by the sheer number of strains you can choose from. There are hundreds of varieties available in dispensaries, each having their own unique properties. Some have high CBD contents, while others have more THC. Some have the usually weedy smell, while others have more pleasant aromas. So, if you ever get overwhelmed, just get help from the budtender present at your local dispensary.
If smoking is not your thing, you can certainly make use of your dried buds in many other ways. Those who liked the ease tinctures brings, might want to make their own cannabis oil, especially as cannabinoids bind to fat pretty well. You can also use your leaves to make pesto sauce or incorporate these into baked goods.
Explore Your Options
One of the best things about marijuana legalization is that companies now have the liberty to develop cannabis-infused products. This escalated the number of products to hundreds of options. From CBD vape oil to gummies, you now have the option to ingest this herb in many innovative and fun ways.
You can blend in with vapers by grabbing a vape pen and loading it up with cannabis juice. Moreover, you can grab a non-alcoholic hemp wine and beers to enjoy the beverages without the effects of alcohol but with the goodness of marijuana. If you want to get a fix of this herb without getting suspicious looks, you can simply pop a cannabis-infused gummy in your mouth and get a delicious dose.
Cannabis has made its way into culture and lifestyle, making it a more prevalent option in the mainstream market. With thousands of marijuana products you can choose from, you can start living the pot life right now. Who knows, you might even get to give your own contributions to culture and lifestyle. Now, that would be a great way to live a fulfilling and enjoyable cannabis life!
Are Magic Mushrooms a Gateway to a Better Life?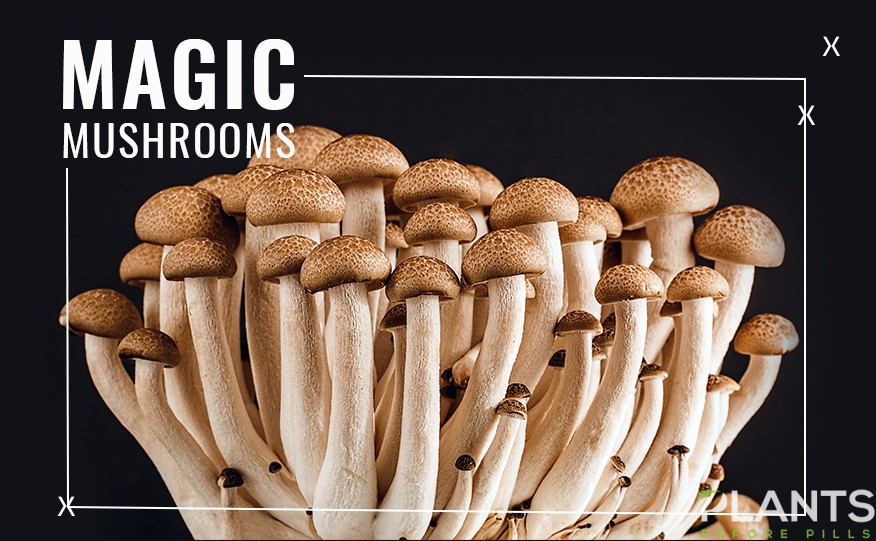 Every season brings new beginnings. As autumn sets in, mushrooms start to pop up from the ground in many parts of the world. Mushrooms are not just a source of nutrients, but also a source of medicine.
Hallucinogenic mushrooms are indigenous to Europe and have been used for centuries as medicines. Some cultures even have a spiritual relationship with magic mushrooms, and they consider these fungi sacred.
Hallucinogens gained widespread use in the 1960s and 70s before they were banned. With the ban, research into psychedelics also declined.. Recently, interest in psychedelics has risen and new findings show their medicinal benefits could provide a gateway to a better life.
Based on the new findings, legal restrictions on the use of psychedelics are loosening. You can now find dried mushrooms being sold at your local gas station.
Source: unspalsh.com
Some people just take the mushrooms for their euphoric effect while some go for the more therapeutic benefits. Whatever the reason, magic mushrooms are the gateway to a better life, and here is why:
1. Mushrooms Can Change Your View of The World
Magic mushrooms contain a psychedelic chemical called psilocybin. When psilocybin interacts with the brain, it rewires brain communication pathways. The result changes the way in which the brain operates.
When you take a magic mushroom, the brain chemical reaction works in a way that dissolves your ego. Scientists now say that this temporal ego loss can be beneficial to the mind and can even be life-changing for some people.
Source: Unsplash.com
When experiencing the high of the psychedelic effect, the individual feels more alive and connected with the surroundings. These experiences help one see life in a different way.
Magic mushrooms open up the mind and the individual can think about life, circumstances, and the universe in general, in a different way. This way, the person comes to the realization that there is something greater in life than the individual.
2. Mushrooms Can Help You Find Purpose in Life
Source: unsplash.com
Another amazing connection with magic mushrooms is their ability to inspire a new sense of meaning and purpose in life. By dissolving the ego, psilocybin relieves the brain of past perceptions and a new sense of self develops.
When you take a magic mushroom trip, the experience brings forth transpersonal insights and a sense of belonging. The feelings of isolation fade and a sense of connection develops.
In the psychedelic state, the individual realizes that there is more to life than they might have thought. For some individuals, this transformation can be life-long.
3. Treatment For PTSD, Anxiety, and Depression
The main reason psychedelics exploded in the 60s and 70s was their ability to suppress depression. Many people were facing the economic effects of the cold war and psychedelics provided a gateway from all that stressful life.
Psilocybin mushrooms have been a source of spiritual and psychological healing for many years. The psychoactive properties of the mushrooms react with the brain in a way that can inspire hope.
Modern studies on neuroscience have confirmed that psilocybin acts on serotonin receptors in the brain. A neurotransmitter that causes wellbeing and happiness, Serotonin is commonly known as the 'happy chemical.'
By its action with these receptors, psilocybin produces a variety of consciousness-altering effects. Happiness is one of the main outcomes that are similar to the effect of serotonin.
The psychoactive effects of psilocybin can be beneficial in treating treatment-resistant depression. The therapeutics effects also show positive effects in the treatment of anxiety, and Post-Traumatic Stress Disorder (PTSD).
4. Psilocybin-Assisted Psychotherapy
Many people struggle with addiction and they keep relapsing even after trying some of the best treatments available. What if there was one single drug that could cure addiction without adverse side effects?
The answer could be in magic mushrooms. Psilocybin-assisted psychotherapy is gaining prominence as a treatment for smoking cessation as well as other addictions.
Psychedelics have the ability to access inner realms of consciousness that other treatments cannot reach. When used judiciously, the psychoactive properties of magic mushrooms and magic truffles can help individuals recovering from addiction manage the withdrawal symptoms, and stop the craving.
The fact that magic mushrooms can help individuals find purpose in life is also another reason they can offer better treatment for addiction.
Drugs are part of the sources of addiction. Addiction normally arises from a lack of sense of meaning in life. When an individual lacks meaning, value, and purpose, they turn to drugs to help them escape from the psychological pain of lack of meaning.
Psychedelics can help individuals find this meaning in life and escape from their addictive behaviors.
Conclusion
Recent research into magic mushrooms indicates that these plants could be the cure for many psychological conditions. Studies are still being conducted but the results are promising.
Like many other drugs, the use of magic mushrooms for recreational or therapeutic benefits requires a moderate application. However, the good thing about magic mushrooms is that they are not addictive.
Psychedelic mushrooms also have few adverse side effects. This gives them a big advantage over commercial drugs for the treatment of depression, withdrawal symptoms, or even for recreational use.

Disclaimer: This post is not intended to diagnose, treat, cure, or prevent any disease.
Kratom – Benefits, Uses, and Dosage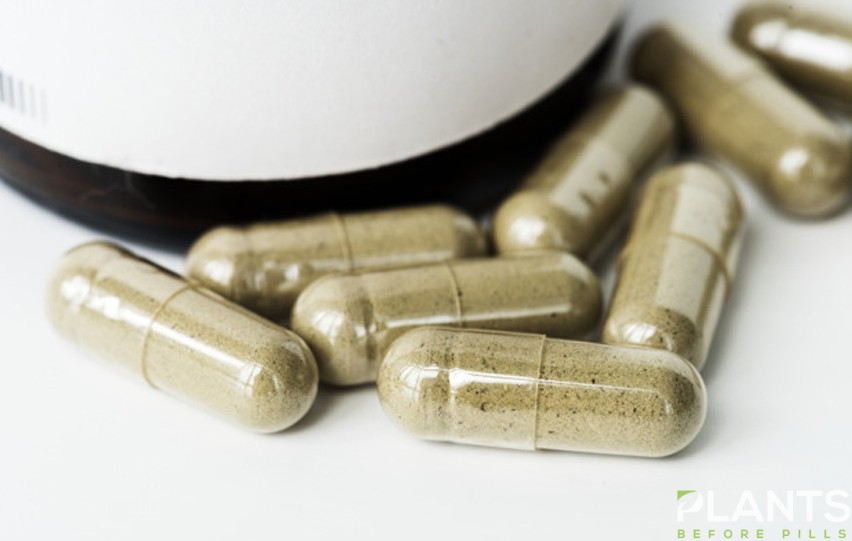 Curious about Kratom? Perhaps, you might have encountered the term while scrolling online. Or maybe, you've heard it somewhere and got curious on what the word refers to.
Often, for people who are familiar with the Southeast Asian culture, Kratom may originally refer to the herbal supplement used traditionally by the masses to relieve aches and pains in the past. However, to date, the identity of Kratom has become more complicated than that.
Specifically, from an herbal supplement, the plant shifted to a recreational drug often used to elevate mode, boost physical endurance, and even relieve opioid withdrawal symptoms.
Below, we have rounded up everything you need to know about this traditional herbal medicine, along with its benefits, uses, and dosage. Read on to know more.
What is Kratom?
Essentially, the term Kratom refers to a type of evergreen tree found in Thailand, Myanmar, Philippines and other South Asian countries.
What gave the tree a special status is its leaves, which are used as medicine and as recreational drug when chopped, chewed, or made into tea.
Are there Benefits Attached to Consuming Kratom?
Specifically, the leaves of Kratom contains two potent alkaloids, named the mitragynine and 7-hydroxymitragynine. When ingested, these alkaloids can produce euphoria and provide pain relieving, anti-inflammatory, and muscle relaxant effects.
Due to this, the plant has been used traditionally by local labourers in Asia to combat fatigue and relieve pain that come with their day-to-day tasks
However, that is just the beginning.
Soon, due to the plant's mood-boosting effects, it was later adapted to become an alternative med to treating mood disorders, such as depression and anxiety. Its sedative feature, which evokes feelings of euphoria, also made it an ideal treatment to ease withdrawal symptoms from illicit drug use.
How Much Kratom Should One Take?
Generally, consuming Kratom can lead to either a stimulant or sedative effect.
To achieve the first one, it is advised to take the substance in low doses, usually lower than 10 grams. When this happens, people who take the plant are expected to feel a boost in their energy, alertness, and giddiness. However, similar to the 'high' effect associated with marijuana, kratom consumption also leads to reduced motor coordination.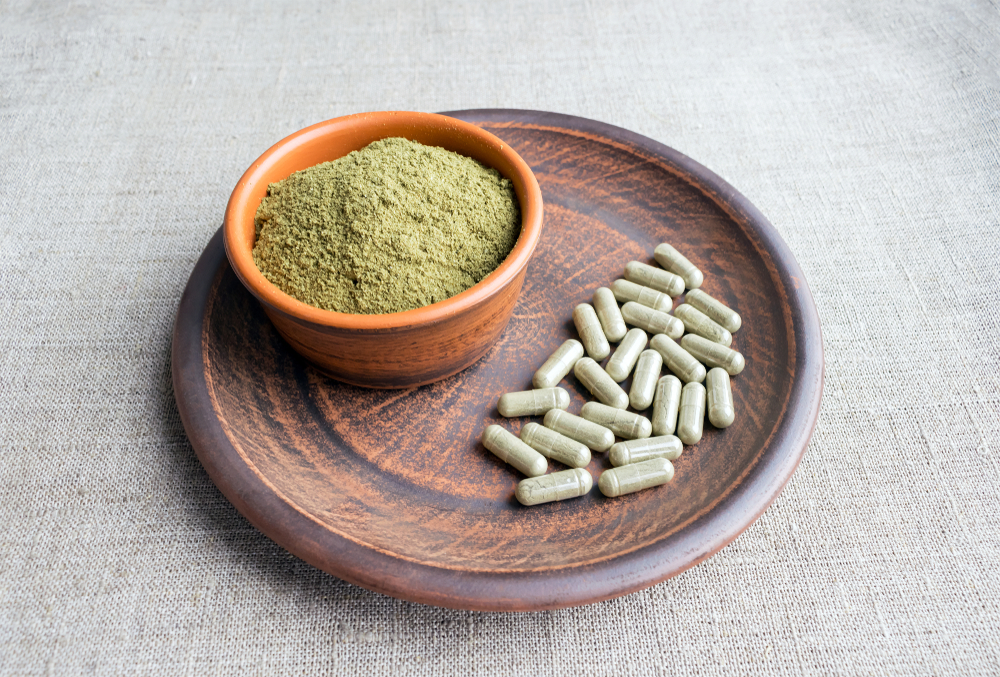 The effects are said to usually start within 10 minutes after ingesting the plant and can last up to one and half hour.
Meanwhile, when taken in larger dose, usually between 10 to 25 grams, users are to experience kratom's sedative effect, which are often described with general feelings of calmness and euphoria lasting up to six hours.
Why Is It Banned in Other Countries?
Generally, while there is good anecdotal emerging evidence that kratom are effective in relieving withdrawal symptoms, there are also a few studies suggesting that using the herbal medicine can lead to the development of another addiction.
In one particular study, for instance, people who took kratom for over six months were reported to had experienced withdrawal symptoms similar to those that occur after opioid use.
Other side effects also often linked to the drug include constipation, severe weight loss, insomnia, and loss of appetite.
Because of these, kratom remains to be a controversial medicine in the science field.
What Now?
To date, with still no sufficient clinical and rigorous studies focusing on kratom, its benefits remain to be deeply anecdotal.
However, despite this, many proponents still believe that the true medicinal potential of the herbal medicine is still yet to be unveiled.
Cannabis Mixed with Dung Found at Ancient Israeli Shrine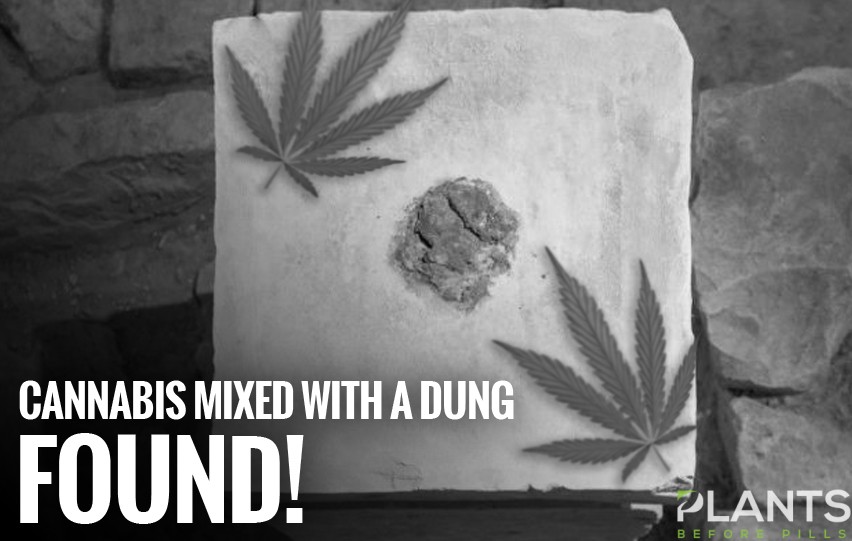 Israeli archaeologists reportedly found cannabis residue in a 3,000-year-old Jewish temple located in southern Israel. The said traces of marijuana in the temple are one of the first signs and proof that the ancient Jewish religion relied on the drug as part of their religion and belief system.
According to Reuters, the traces of cannabis was found at the Tel Arad temple, located in the Negev Desert. The religious site is located within 10 kilometers of the southern Israeli town of Arad.
Although the Tel Arad's temple was discovered around 50 years ago, the findings of the use of marijuana were surprising to the researchers. Based on the lead archaeologist Eran Arie, who led the research project on behalf of the Israel Museum and Volcani Institute of Israel, the found the said material on the limestone altar of Tel Arad to contain residue of what appears to be a mixture of cannabis and animal dung. The animal waste was supposedly used to help the marijuana plant burn.
Apart from the plant and the dung mixture, traces of frankincense were also found at another altar in the same shrine, notes Reuters.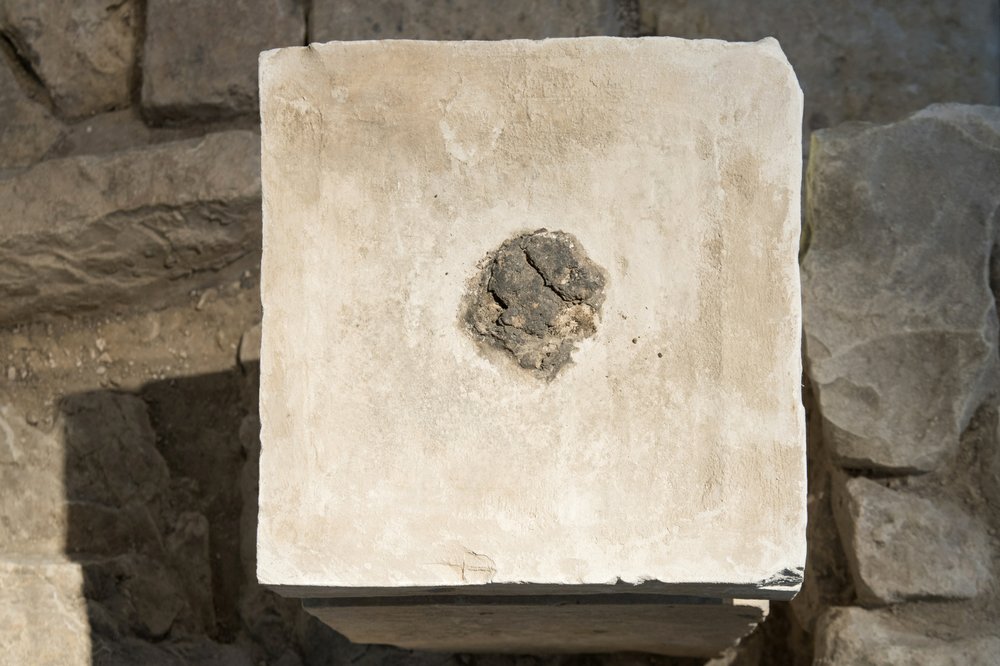 Prior to this discovery, Arie revealed that there has been no proof that cannabis was used and cultivated in the 8th century BC. Arie remarked that this was the "first time we see psychoactive substances in Judahite religion," notes the Associated Press.
Numerous attempts spanning decades initially resulted inbre inconclusive findings, making this discovery a major breakthrough for archaeologists. The two limestone altars found in the Tel Arad shrine can now be seen at the Israel Museum in Jerusalem.
Findings of the study were published last Friday, May 29, 2020, in the academic journal titled, "Tel Aviv: Journal of the Institute of Archaeology of Tel Aviv University."
Based on the findings presented in the academic journal, it appears that the plant was imported via the existence of trade routes. This is indicative of the marijuana plant's lack of pollen and seeds and it was possibly transported in the form of hashish or resin.
In a statement, another expert in the field, archaeology professor Yossi Garfinkel from the Hebrew University said the act of using opium, wine, as well as the discovery of psychoactives, point out that ancient Israelites and those who observed Judaism found it a "desirable thing to get into ecstasy and connect with God." Garfinkel is not associated with the study, notes the Associated Press.