Cannabis : Its Contributions to Culture and Lifestyle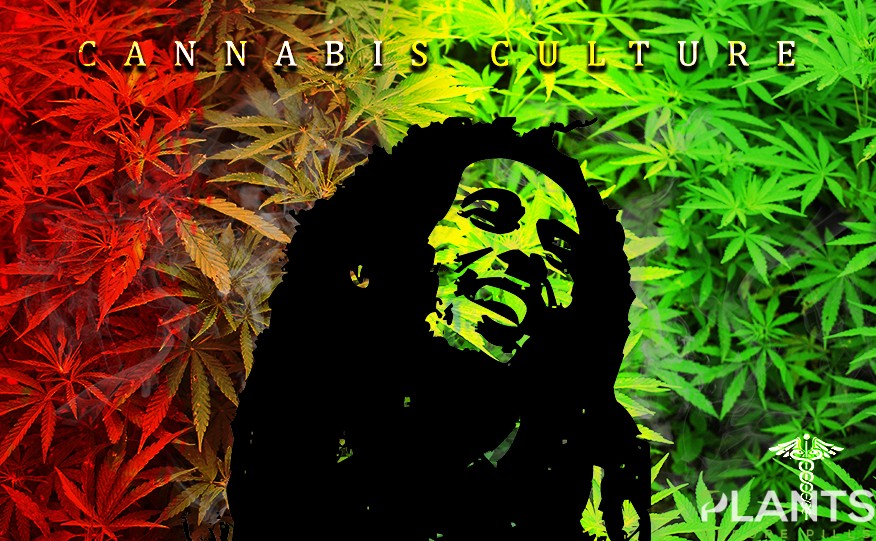 Millions of people around the world have been enjoying cannabis since the 50s, but for those of us who are new to the game, knowing more about cannabis living is a great first step. After all, nothing beats practice informed with knowledge. So, without further ado, here's what you need to know about cannabis living and its contributions to culture and lifestyle:
A Brief Background on Cannabis Living
With marijuana becoming mainstream only in recent years, you might think that the beneficial uses of this plant are a new discovery. However, did you know that our ancestors used this plant for a wide variety of purposes? From farming and industrial to arts and recreation, humans valued the plant throughout our history. Processing fibers of hemp allowed our ancestors to create textiles, papers, ropes and plastics. Studies show that before the use of cannabidiol oil, some significant historical figures utilized this herb for spiritual and creative purposes.
From the hippies of the psychedelic 60s to the new generation's hipsters, smoking marijuana has been a part of countercultures around the world. In fact, the term '420' came to be because of a group of high school kids' code for "let's meet up at 4:20 to smoke weed." The group of boys, known as The Waldos, were going against the grain by smoking this wonder plant. This was in 1971 and the term stuck until today, only containing a much more mainstream and inclusive meaning.
Now that marijuana is becoming accepted in many parts of the globe, the plant can cease being a counterculture element and start being part of the mainstream. Today, a whole lot of subcultures across the world throughout the years have some level of marijuana use integrated into their respective ways of life.
What's more fascinating is even non-marijuana users are aware and acknowledge the celebration of Weed Day. Come April 20, you see thousands of people (enthusiasts and non-enthusiasts alike) greeting one another with a hearty "Happy 420!"
The Influence of Cannabis in Culture
Aside from creating their own personal holiday, enthusiasts have enjoyed a taste of marijuana in culture as well. A lot of creative works can thank marijuana for their existence. Studies show that this plant plays a role in the creative process, making it a viable source of inspiration for artists.
In Literature
A good number of literary works were written while the authors were under the influence of marijuana. This includes Les Miserable, a literary masterpiece writer Victor Hugo, who was a member of Club Des Hashinchins a group of enthusiasts who used the plant during some of their meetings. This club also includes other writers such as Alexandre Dumas, Charles Baudelaire and Honore de Balzac.
In Music
Perhaps one of the most popular parts of the cannabis culture is music. From Noble Prize awardee Bob Dylan to Panic! At the Disco's Brendon Urie, there certainly is a lot of musicians who get their inspiration from this plant. In fact, Dylan has a song saying that "everyone must get stoned." Meanwhile, Urie, who has ADHD, is a medical marijuana card carrier.
Aside from individual artists using this herb, there is an entire music genre that highlights marijuana. You guessed it: it's Reggae. Originating from Jamaica, this genre is said to support the herb. Many Reggae musicians tackle this herb in their songs. Bob Marley even worked to develop a marijuana brand called Marley Natural.
Other cultural aspects that marijuana has penetrated include fashion and design, especially with the rise of cannabis-inspired fashion labels such as Sundae School.
The Role of Cannabis in Lifestyle
Aside from its prevalence in culture, marijuana also plays a great role in lifestyle. It has created a niche in many markets including medicine, beauty and health aids. Many people have incorporated this herb in their everyday routine, proving its potential as a lifestyle plant.
As an Addition to Medical Treatments
When it comes to medicine, cannabidiol is the cannabinoid that comes to mind. This compound is known for its properties that help alleviate pain, inflammations and spasms. Moreover, it is also found to be valuable in addressing tumors and treating cancer patients. Patients who suffer from cachexia, nausea and vomiting due to cancer t­­reatments are given CBD for relief.
As a Sleep Aid
For individuals without debilitating conditions, but who suffer from difficulty in sleeping, this plant is also a viable treatment. Insomnia sufferers who have trouble sleeping but can only get a disturbed sleep can take CBD oil to induce a restful slumber. Moreover, this compound is great for boosting energy, so it gives a more energized feeling upon waking up.
For Stress Relief
Whilst CBD is great for helping people with sleep problems, THC is known for its psychoactive effects. This makes it a great stress reliever at the end of a long work week. Moreover, it can also help treat mental and mood disorders including depression, PTSD, anxiety and other similar conditions.
Cannabis Beauty
Lastly, with the herb's various medicinal benefits, more and more cosmetic products now have the plant as an ingredient. This is a brilliant idea, especially as this plant has regulating properties, making it perfect for moisturizing dry skin and controlling oily ones. Moreover, its anti-itch, -pain, and -inflammation properties help cannabinoid-infused beauty products treat skin conditions such as acne, eczema and even psoriasis.
How You Can Live the Cannabis Life
As the plant becomes more mainstream, especially in light of the legalization in various parts of the world, many people are now free to pursue the cannabis life. In fact, hundreds of dispensaries have popped up to make marijuana products more accessible to more people. So, if you are eager to join this culture and lifestyle, here's the best way to do so:
Start with Tinctures
Not everyone is comfortable with straight up consuming dried buds. For those wanting a milder and less adventurous entry to the cannabis world, tinctures are your best bet. Basically, these are hemp oil packaged in bottles with droppers for an easier and controlled use. You can consume this sublingually or by placing a few drops under your tongue and wait for it to take effect.
Tinctures are great for various medicinal and recreational purposes because you can get pure CBD oil or one infused with THC oil. This gives you the option to take advantage of CBD's medical properties or to use THC for its psychoactive effects. With these products, you can easily use cannabinoids for pain relief, anxiety treatment and sleep aids.
You might be thinking, "How is this a more beginner-friendly product?" Aside from its simple use, cannabinoid oils can be mixed with various food and drinks. You can simply infuse your dishes or beverages with this oil. From savory food such as pasta to baked goods such as cookies, infusing your recipes with this is surely a great way to start.
Get a Taste of the Real Thing
Once your taste buds get accustomed to the weedy taste the oils can give, you might be more comfortable with giving dried buds a try. However, don't be too overwhelmed by the sheer number of strains you can choose from. There are hundreds of varieties available in dispensaries, each having their own unique properties. Some have high CBD contents, while others have more THC. Some have the usually weedy smell, while others have more pleasant aromas. So, if you ever get overwhelmed, just get help from the budtender present at your local dispensary.
If smoking is not your thing, you can certainly make use of your dried buds in many other ways. Those who liked the ease tinctures brings, might want to make their own cannabis oil, especially as cannabinoids bind to fat pretty well. You can also use your leaves to make pesto sauce or incorporate these into baked goods.
Explore Your Options
One of the best things about marijuana legalization is that companies now have the liberty to develop cannabis-infused products. This escalated the number of products to hundreds of options. From CBD vape oil to gummies, you now have the option to ingest this herb in many innovative and fun ways.
You can blend in with vapers by grabbing a vape pen and loading it up with cannabis juice. Moreover, you can grab a non-alcoholic hemp wine and beers to enjoy the beverages without the effects of alcohol but with the goodness of marijuana. If you want to get a fix of this herb without getting suspicious looks, you can simply pop a cannabis-infused gummy in your mouth and get a delicious dose.
Cannabis has made its way into culture and lifestyle, making it a more prevalent option in the mainstream market. With thousands of marijuana products you can choose from, you can start living the pot life right now. Who knows, you might even get to give your own contributions to culture and lifestyle. Now, that would be a great way to live a fulfilling and enjoyable cannabis life!
Demetrix Gains $50m in Series A Funding, Aims to Brew Cannabis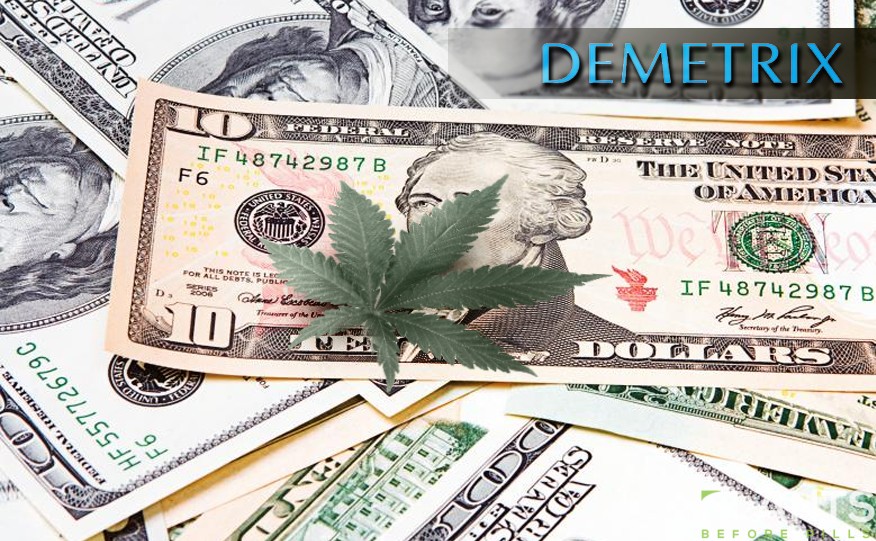 Demetrix Inc. recently announced its successful foray into the Series A funding round. Following this, the company garnered $50 million, which the business states will be used for researching and producing synthetic cannabinoids in the market.
The Series A funding round was led by Tuatara Capital, a New York-based investment group, together with Horizon Ventures, a Hong Kong-based firm. Based on the press release by the cannabis firm, Horizon Ventures also participated in the Series Seed round, contributing $11 million to the business.
Shaping the Future
Demetrix's press release revealed that the global market for cannabinoids are slated to reach $100 billion comes 2029. Alongside the boom of this industry, Demetrix intends to "help the world benefit from nature's rarest ingredients."
Besides brewing, the startup is also looking to isolate the cannabinoids. The firm also looks to expand the business and commercialize its products in the future. With more than 100 cannabinoids being explored by the California-based startup, it believes that it can cater to different consumer product companies, including the pharmaceutical and supplement sector.
To achieve their goals, the California-based company reportedly intends to use baker's yeast to yield a larger volume of cannabinoids. Through the company's "industry-leading fermentation technology that accelerates the production of cannabinoid," it hopes to shape the future of the field.
Continued Show of Support
Both Tuatara Capital and Horizon Ventures released statements revealing their promising futures by working with the cannabis firm. In the press release, Tuatara Capital partner, Marc Riiska shares that they believe Demetrix has what it takes to "consistently produce high purity, single cannabinoids in a process that easily scales to meet demands."
Meanwhile, Patrick Zhang of Horizon Ventures state that "Demetrix is uniquely positioned to bring these compounds to market in a cost-efficient way."
Industry Background
Demetrix chief executive officer Jeff Ubersax is planning to use technologies surrounding yeast genetics and biochemistry and applying this to cannabis. Although the business employs the same method of brewing beer, the fermentation process using the marijuana plant will produce synthetic cannabinoids instead.
While the company's approach to making a larger volume of cannabinoids sounds promising, Tech Crunch notes the startup "has a long way to go before it becomes competitive with extracts from the marijuana plant."
As of writing, the company has successfully raised a total of $61 million.
Research Found Recreational Marijuana Users End Up Consuming the Plant as Medicine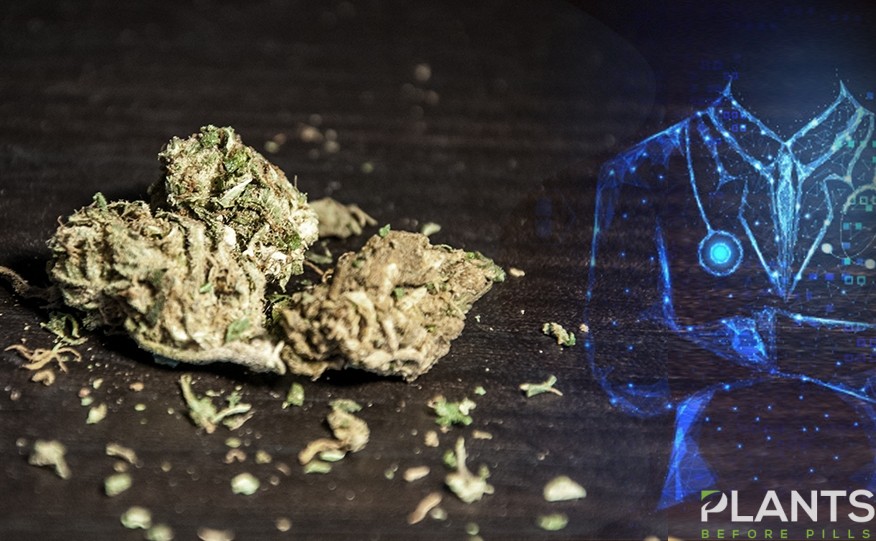 Many cannabis users who buy in Colorado adult-use cannabis dispensaries use the product as a medicine, a study revealed.
The study found that people who purchase items that are supposedly for fun have used them to treat specific health issues, like chronic pain and sleep disorders. The researchers led by Marcus Bachhuber of Albert Einstein College of Medicine in New York said customers of adult-use cannabis usually end up consuming it for symptom relief.
The combined research team from the New York-based college and the University of Miami polled 1,000 customers in two Colorado dispensaries between August 2016 and October 2016. Around 65% of the respondents said they used marijuana for pain relief, while 74% reported using the plant to promote sleep.
The study was recently published in the "Journal of Psychoactive Drugs."
Potent Prescription Medicine Alternative
The respondents ended up using cannabis for medical reasons because of its potency. Many of the respondents who use marijuana for health reasons said that using the plant helped them to reduce the use of other medicines. More than two-thirds (82%) reported cutting or stopping their prescription medications.
Nearly 90% of those who purchased cannabis for pain relief said they had reduced or stopped taking opioid pain relievers. Meanwhile, 87% of users who use marijuana as a sleeping aid reported they minimized or halted their use of over-the-counter taking aids. Moreover, 83% of those taking medicine sleeping pills said cannabis helped cut down or stopped their use of these medications.
While the study has somehow shown the potency of cannabis for medical use, it has some limitations. Of the 1,000 study respondents, 90% were below the age of 50. Less than half (42%) of them were women while a little more than half (66%) were white.
National Organization for the Reform of Marijuana Laws (NORML) deputy director Paul Armentano backed the findings of the study. In a press release, he said that the study proved the therapeutic efficacy of marijuana. He also acknowledged its possibility as an alternative medication to prescription medications, particularly opioids.
According to the National Institute on Drug Abuse, more than 130 people in the U.S. die following an opioid overdose. The agency admitted that the abuse and addiction to opioids, including prescription pain relievers, fentanyl, and other synthetic opioids is a national crisis. Prescription opioid misuse costs the U.S. $78.5 billion a year and affects not only public health, but also impacts social and economic welfare.
Minnesota Approved Medical Marijuana for Alzheimer's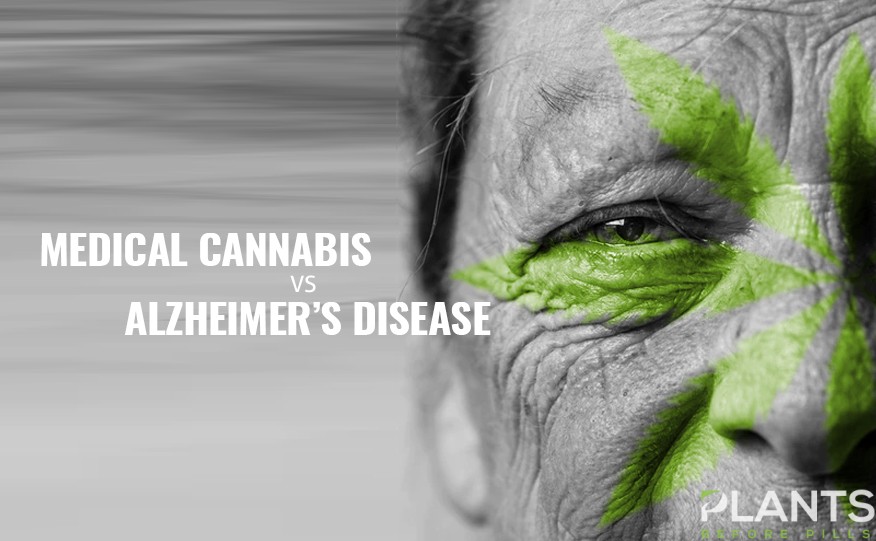 Starting July 1, all registered patients with Alzheimer's disease can begin registering for Minnesota's medical cannabis program. This will enable them to purchase medical marijuana from the state's two manufacturers starting August 1, the High Times reported.
The recent approval marked Alzheimer's disease addition to the 14 conditions that qualify patients for medical marijuana in Minnesota. This includes cancer, glaucoma, HIV/AIDS, Tourette Syndrome, ALS, seizures (e.g. epilepsy), severe and persistent muscle spasms (e.g. multiple sclerosis), inflammatory bowel disease (e.g. Crohn's disease), terminal illness, intractable pain, PTSD, Autism, and Obstructive Sleep Apnea.
Alzheimer's disease is the only qualifying condition approved by Health Commissioner Jan Malcolm among the seven new conditions proposed by a citizen's review panel. Conditions that didn't make the cut includes hepatitis C, juvenile idiopathic arthritis, panic disorder, psoriasis, and traumatic brain injury.
"Any policy decisions about cannabis are difficult due to the relative lack of published scientific evidence," said Health Commissioner Malcolm. "However, there is some evidence for potential benefits of medical cannabis to improve the mood, sleep, and behavior of patients suffering from Alzheimer's disease."
Currently, there are more than 94, 000 people diagnosed with Alzheimer's living in Minnesota, and 254, 000 people providing care for loved ones diagnosed with Alzheimer's.
For the next 30 days, the Minnesota Department of Health is expected to be working in registering Alzheimer's patients to the state's medical marijuana program. Among the requirements included for a patient to obtain medical cannabis is for a licensed health care practitioner to certify that the patient indeed has the disease.
Alzheimer's is the most common cause of dementia. It's a neurodegenerative disorder that happens when plaques containing beta-amyloid develop in the brain. This leads to cognitive impairments, such as problems with one's memory, thinking, and behaviour. As of today, there is still no available cure for Alzheimer's disease. However, various studies show that cannabis helps improve symptoms or slow the rate of decline in Alzheimer's patients.
The recent move by Minnesota marked its entrance into the twelve U.S. states that have included Alzheimer's disease in the list of their qualifying conditions for medical cannabis.
"I believe that advanced dementia patients with tremendous anxiety, restlessness, and pain will benefit," wrote Dr. William Orr, a Minneapolis-based geriatric psychiatrist who supported the petition.
"Such patients are episodically distraught and become quickly angered and paranoid of staff trying to help them due to their confusion and inability to understand their circumstances," he added.