Cannabis Factories Set to Create Jobs in Neglected Areas of UK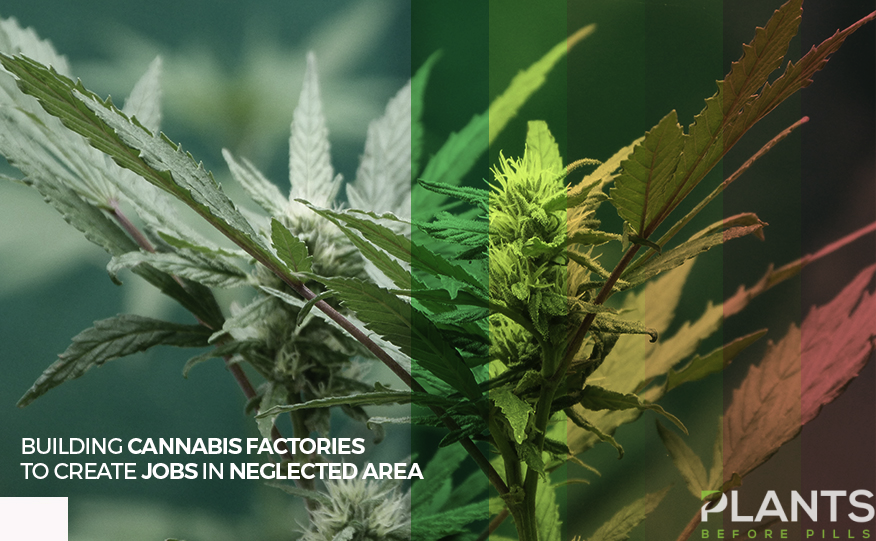 Building cannabis factories in neglected post-industrial areas in the UK can be a solution to the country's unemployment problems, a former British justice minister said.
Jonathan Djanogly, an under-secretary for justice under David Cameron's term, said he had the idea when he traveled Canada. He said that some Canadian towns with dwindling manufacturing industries were able to reinvent themselves as centers for the cannabis sector. Djanogly visited the country on a research trip aimed at exploring the potential of legalizing cannabis in the UK.
Djanogly thought that legalizing and regulating cannabis in Britain would be a challenge. But still, he suggested that the marijuana industry could give the country a solution to unemployment in the former industrial northern cities.
The former justice minister admitted that any move to legalize cannabis in the UK should be accompanied by regulation. This would allow market forces to operate smoothly without endangering the lives of users.
Just a few weeks ago, authorities discovered a cannabis farm inside an abandoned police station.
In Favor of Legalization and Regulation
Members of the Parliament Sir Norman Lamb and David Lammy joined Djanogly on the research trip organized by the drugs think tank Volteface. Lammy expressed his desire for legalizing and regulating the cannabis market. He said that through this move, the plant would be taken away from criminal gangs. He also said he is looking forward decriminalizing young people to use the plant and to educate them about its proper use.
As for Lamb, he would want to have a limit on potency if the UK legalizes cannabis.
All three said they expected the UK to legalize marijuana in the next decade.
Australian Cannabis Companies to Invest
The growing cannabis market in the UK motivated two major Australian cannabis companies to establish partnerships in Britain.
Bod Australia and Elixinol have said they are building a relationship with the UK. Analysts estimate Britain's medical cannabis industry to grow at an estimated amount of $14 billion by the year 2028. This fact makes the country fast becoming an important market for marijuana companies.
Bod Australia has entered a deal with UK medicine manufacturer PCCA that allow PCCA and distribute MediCabilis, Bod's medical cannabis product, throughout the country.
Bod said the importing process is already ongoing. They hope to receive the first batch of prescriptions in the United Kingdom in the next few months.
Elixinol Global has partnered with another Australian company PharmaCare. The deal would create a range of CBD capsule that would be available through the UK health and wellness retailer Holland & Barret.
Marijuana Breath Analyzers to Make Possible Appearance by 2020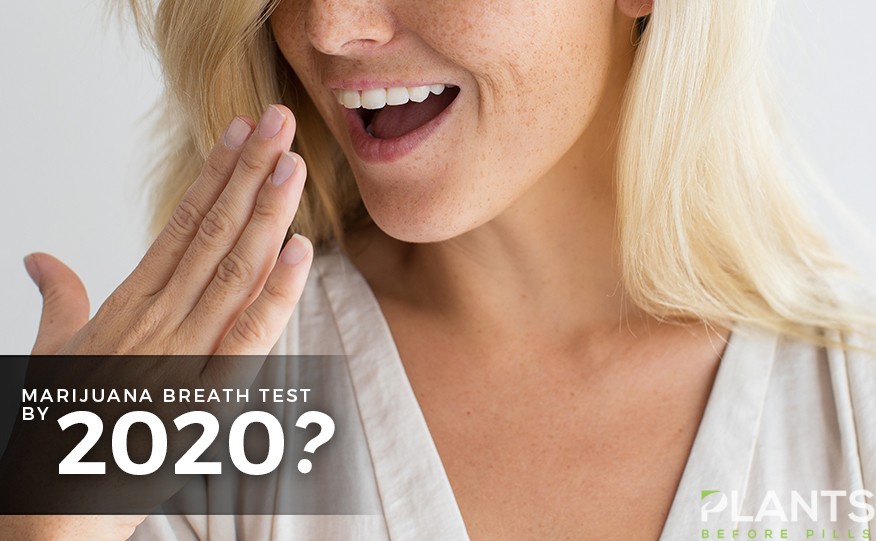 Marijuana breath tests are slated to come out in the latter part of 2020. According to news sites, these roadside breath analyzer tests will determine if drivers have smoked marijuana within the past three hours.
Numerous firms are taking strides towards providing products for this endeavor. Some companies involved in this industry include Hound Labs from Oklahoma and SannTek from Canada.
Hound Labs will be creating a dual breath analyzer that can determine the presence of both alcohol and cannabis.
Mike Lynn, a co-founder of Hounds Labs, reveals that their company currently rolls out tests to gauge whether an individual has used marijuana within a three-hour time frame. In a statement to the Sacramento Bee, Lynn states they "had to completely create the device. It's like looking for [a certain] 25 grains of sand on a beach a mile long." Creating the devices necessary for immediate detection posed problems for Hound Labs, saying the tetrahydrocannabinol (THC) compounds are significantly lower compared to alcohol, making it difficult for the substance to be easily identified.
The same technology is currently being employed by SannTek nanotechnology engineer Noah Debrincat.
Hound Labs worked closely with the University of California at San Francisco for further research, with input and assistance coming from Dr. Kara Lynch, a pathologist whose expertise lies in looking for sample cannabis molecules.
Both companies have reportedly used their creations to test whether employees are complying with the current workplace rules and regulations.
Reason for Using Marijuana Breath Analyzers
The creation of these devices comes as more and more individuals in different states gain access to medical and recreational marijuana. In a study conducted by the AAA Foundation for Traffic Safety, approximately 15 million Americans drove even under the influence of cannabis, notes Newsweek. Studies from the Hound Foundation, the research arm of Hound Labs, say with the drug five times more powerful compared to the past 50 years, individuals who smoked these are more likely to get into a car accident.
Despite making great leaps in the field of technology, it appears that police and other similar agencies are reluctant to use devices, especially when there's a huge financial undertaking at stake. Dino Lawson, Madera Police Chief, said "I think it's interesting technology, but we don't want to be the first to jump on it." However, Janelle Dunham, the public information officer from CHP, said they are "always interested in testing and evaluation new and emerging technology."
Pennsylvania Rep Files a Bill to Allow Recreational Marijuana in State-Run Liquor Shop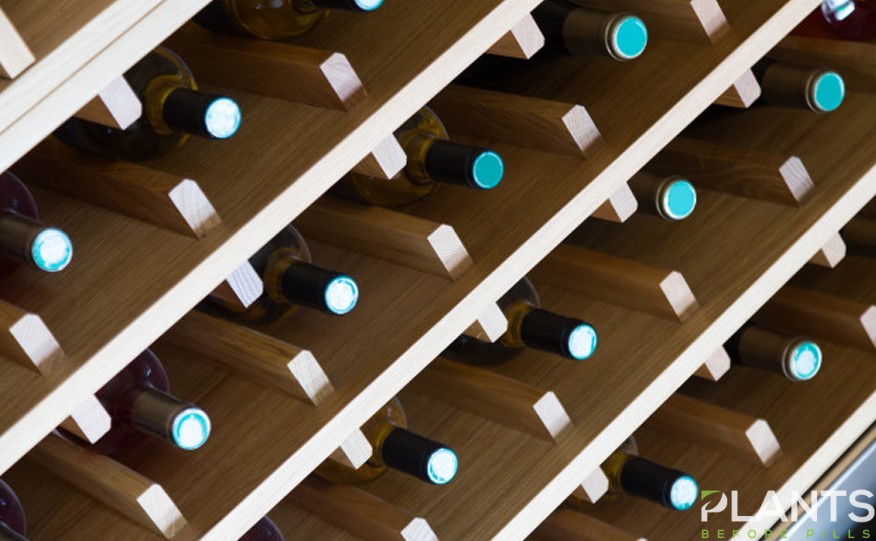 A lawmaker from Pennsylvania introduced a bill on Wednesday, Oct 2, that would legalize the sale of recreational marijuana and allow cannabis to be sold in over 600 state-owned liquor stores.
David Delloso, a Democratic state representative, introduced House Bill 1899, which allows individuals aged 21 and above to legally possess and consume marijuana. Under the bill, sales of cannabis will be limited to businesses licensed by the state. The Pennsylvania Liquor Control Board (PLCB) would be responsible for administrating the production and sale of marijuana at the state-controlled stores.
"What I'm afraid of is, without this bill, if we don't sell cannabis in the state stores, big corporate interests throughout the United States are going to come to Pennsylvania and they're going to put corner stores up," Delloso said. "They aren't going to provide family-sustaining jobs, and all the profits are going to leave Pennsylvania."
The medical marijuana in the state has been approved last April 17, 2016, with 17 initial qualifying medical conditions.
Economic Benefits to Pennsylvania
According to Pennsylvania's Budget and Policy Center, over 18, 000 new jobs could be produced once recreational marijuana is to be legalized within the state. The bill also proposes that retail sales of cannabis be taxed at 19%, which could generate around $581 million per year for the state in new tax revenue.
"As an administrative agency tasked under current law with responsible, effective, and efficient regulation of the sale of wine and spirits in Pennsylvania, we generally leave policy discussions regarding the future of this agency up to the General Assembly and the Governor," said press secretary for the Liquor Control Board, Shawn Kelly. "If, however, a new law presents the PLCB with additional or different duties and responsibilities, we would adapt accordingly."
With the said measure, individuals convicted of possession of marijuana would have their criminal record expunged while inmates currently confined for such offenses would be released.  Employers would also no longer be able to fire or discipline employees if a drug screening shows the "presence of a nonintoxicating level of cannabis."
"It is time for us to not just have a conversation but sit down and really look at details on how we can do this in Pennsylvania understanding that the support is there, the revenue will be there for us and we could do a lot of good things with those resources," added State Rep. Jordan Harris, (D) Philadelphia County.
To date, the House Bill 1899 has been raised to the House Judiciary Committee for its consideration.
Australia allocated $3m Fund for Medical Cannabis Research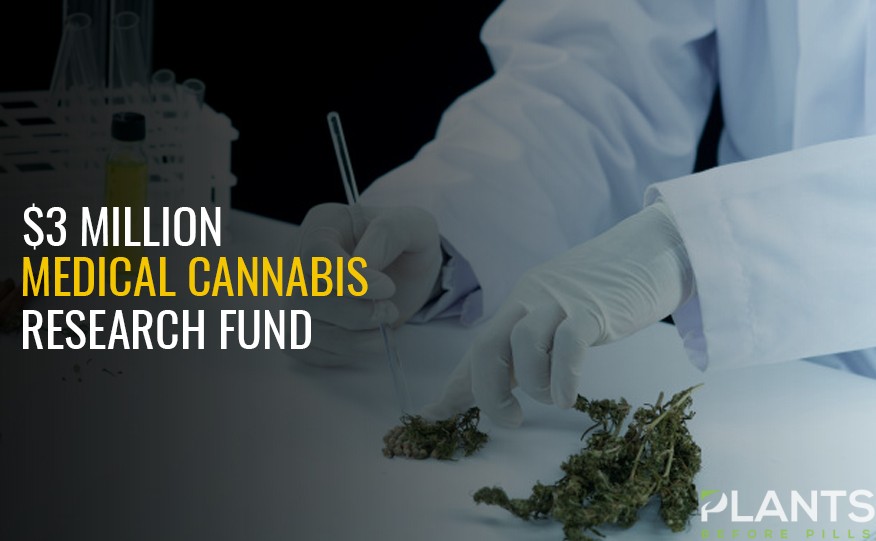 The Australian Federal Government allocated A$3 million (US $2.03 million) for medical cannabis research in the country. Greg Hunt, the Australian health minister, made the announcement last Sunday, October 6, 2019, alongside Grease star Olivia Newton-John in a wellness walk held in Australia.
Research in the field aims to address the growing number of cancer patients within the nation and the potential ability of cannabis to provide relief and cure to these patients. The research will build upon existing studies to gauge the effectiveness of the plant in pain management and its potential side effects on users.
The government's decision to fund research comes as more than 11,000 patients have been approved for medical marijuana use.
In a statement, Hunt said that "there have only been a limited number of well-designed clinical studies on medicinal cannabis, and we need to increase the evidence base to support medical professionals." In line with the safety and security measures observed by the Australian government and its healthcare institutions, individuals who are given access to cannabis medication are required to only obtain these from accredited medical professionals.
Despite more than 10,000 individuals being given access to medical marijuana, the Grease star voiced her disappointment for other patients and individuals having little to no access to cannabis. She said "I'm a great proponent of it, for general health, for pain, for sleep, for anxiety. I really believe it is important in my journey". Olivia Newton-John had been diagnosed with cancer, and she has admitted to using cannabis to manage her pain.
Newton-John spearheaded the annual Wellness Walk and Research Run held in Melbourne, Australia. The actress supported the event in the hopes of raising awareness about the plant and the wealth of benefits and possibilities that could come from using it. In a statement, the Grease actress said "they've discovered it hasn't caused all the problems that people are afraid of. People need to let go of that old hippie thing," when asked about the lack of advancement and accessibility of medicinal marijuana in the nation.
ACT Cannabis Law
While the Australian federal government is providing funding for medicinal cannabis research, recreational use is still largely prohibited on a federal level. However, through the Australian Capital Territory (ACT), six states and two main territories have filed to legalize the recreational use of the plant.
The ACT Law is slated to start on January 31, 2020, with some of its provisions conflicting with the current laws in place.