Looking for A Cannabis Job? Tips for Applicants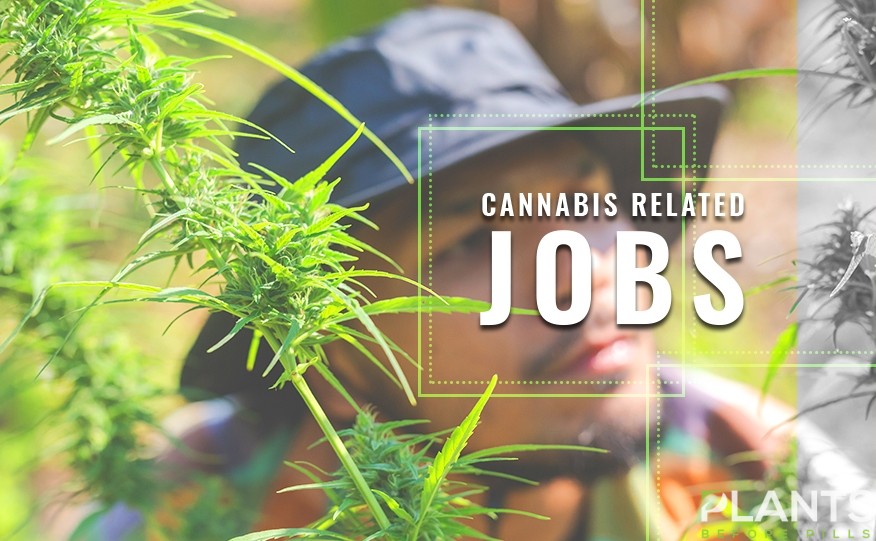 With the so-called Green Rush brought by the various legalizations in many areas in the United States and other parts of the world, more and more cannabis-related jobs are sprouting left and right. This is good news not only to consumers but also to enthusiasts who have been dreaming to join the workforce behind this industry.
For those wanting to work in this sector, here are some of the most viable jobs for marijuana lovers:
Budtender
Edibles chef
Dispensary manager, receptionist or cashier
Cultivator, grower, harvester or trimmer
Courier
If you are interested in applying to any of these cannabis industry jobs, take a look at the things you can do to jumpstart your career.
Start Learning About Cannabis Strains
Perhaps any enthusiast of the plant can name a few strains or more. Knowing familiar varieties surely is a good first step to working in the cannabis world. However, if you truly want to immerse yourself in the wonderful world of marijuana, you need to have pretty expansive knowledge about the wide variety of strains.
You can begin with understanding the differences among the types of Cannabis – sativa, indica and ruderalis. It is also important to know the essential distinctions of marijuana and hemp.
After this, you are in for a long ride as there are a lot of strains you need to familiarize yourself with. In fact, there are at least 779 varieties that are identified and recognized. You can bet that there is a lot more than that especially with various cultivators breeding their own strains.
Know the Components of the Plant
Having extensive knowledge about strains can certainly help you and your future customers. However, you also need to know the substances that give the various strains their special properties. Did you know that there more than 500 compounds which can be found in the plant? These include cannabinoids, flavonoids, terpenoids and omega fatty acids
From the popular cannabinoids such as tetrahydrocannabinol (THC) and cannabinoid (CBD) to the lesser known cannabinol (CBN) and terpenes, there is a lot to learn about these cannabis components.
Get a Graduate Degree in Medical Marijuana
What's better than knowing the essential information about this beloved plant? Getting a graduate degree focused on the plant, of course! The University of Maryland will soon launch the United States' first graduate degree for medicinal marijuana. The degree will be called Master of Science in Medical Cannabis Science and Therapeutics.
This MS degree aims to educate students about the medical properties of the plant, as well as other attributes that it offers. It is designed for students with any undergraduate degree, making it accessible for many individuals.
Take Part in Cannabis-Related Courses and Seminars
If this is not a viable option for you, there are specialization courses you can enroll in, depending on your location. In Colorado, you can join a cannabis business course which is designed to teach you the business side of the industry. You can also get educated on the legal, journalistic and medical aspects of the marijuana world. Some colleges in Ohio, Michigan, New Jersey, Vermont, California and Washington state also offer marijuana-related courses.
Aside from enrolling in these courses, you can also attend free seminars tackling different topics connected to the plant. Examples of this include those launched by Marijuana Aware in Florida. Various groups and organizations arrange these types of events so, keep an eye out for these conferences near you.
Working in the field you are passionate about is one of the best feelings in the world. Excited to join the cannabis workforce? Start today by following these simple, yet not-so-easy steps!
RAW Paper's Announces Details On Their "Golden Ticket" Sweepstakes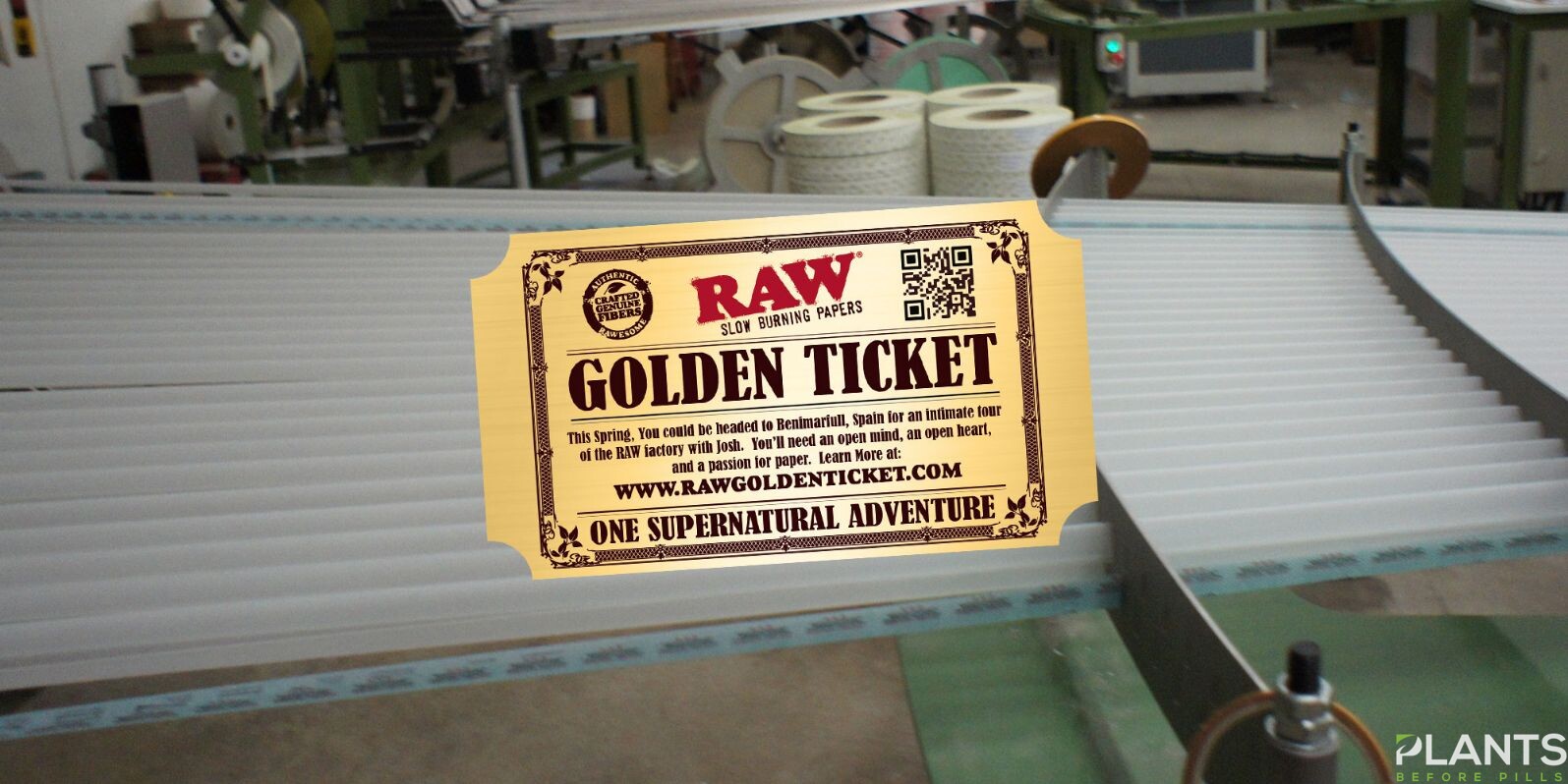 The Golden Ticket sweepstakes page on Rawthentic.com is a promotion where customers can enter for a chance to win a trip to visit the RAW Factory in Benimarfull, Spain and participate in a private tour of the facilities. Please visit the official RAW Golden Ticket Social Media Sweepstakes page for details on how to enter!
About RAW papers
Rolling papers have been around for centuries, and have evolved over time to meet the needs of smokers. Today, there are countless brands of rolling papers available on the market, each with their own unique features and benefits. However, among all of these options, Raw papers stand out as the best rolling papers on the market.
There are a few key reasons why Raw papers are the best option for smokers. First and foremost, Raw papers are made from all-natural, unbleached fibers. This means that they are free of any harmful chemicals or additives that could be harmful to your health. Additionally, Raw papers are vegan-friendly, which is a big plus for those who are conscious of their dietary choices.
Another reason why Raw papers are so popular among smokers is their thinness. Raw papers are incredibly thin, which allows for a smoother smoking experience. When you roll a joint with Raw papers, you don't have to worry about any extra paper getting in the way of your smoke. This makes for a much cleaner and more enjoyable smoking experience overall.
Raw papers are also very easy to roll with. The thinness of the paper makes it easy to manipulate, and the gum strip is of high quality, ensuring a strong hold. Whether you are an experienced roller or a beginner, Raw papers make it easy to roll a perfect joint every time.
Additionally, Raw papers are incredibly versatile. They come in a variety of sizes, from king-sized papers to smaller ones, making it easy to find the perfect paper for your needs. Raw papers are also available in a variety of flavors, including natural, unflavored papers, as well as flavored papers like grape, strawberry, and more. This makes it easy to customize your smoking experience to your personal preferences.
Finally, Raw papers are very affordable. Despite being made from high-quality, all-natural materials, Raw papers are very reasonably priced, making them accessible to everyone. This is especially important for those who smoke frequently, as the cost of rolling papers can quickly add up over time.
Overall, there are many reasons why Raw papers are the best rolling papers on the market. From their all-natural materials to their thinness and versatility, Raw papers offer a superior smoking experience that is unmatched by any other brand. If you are a smoker who is looking for the best possible rolling papers, Raw papers are the way to go. Give them a try and experience the difference for yourself!
The State of Cannabis Legislation In Africa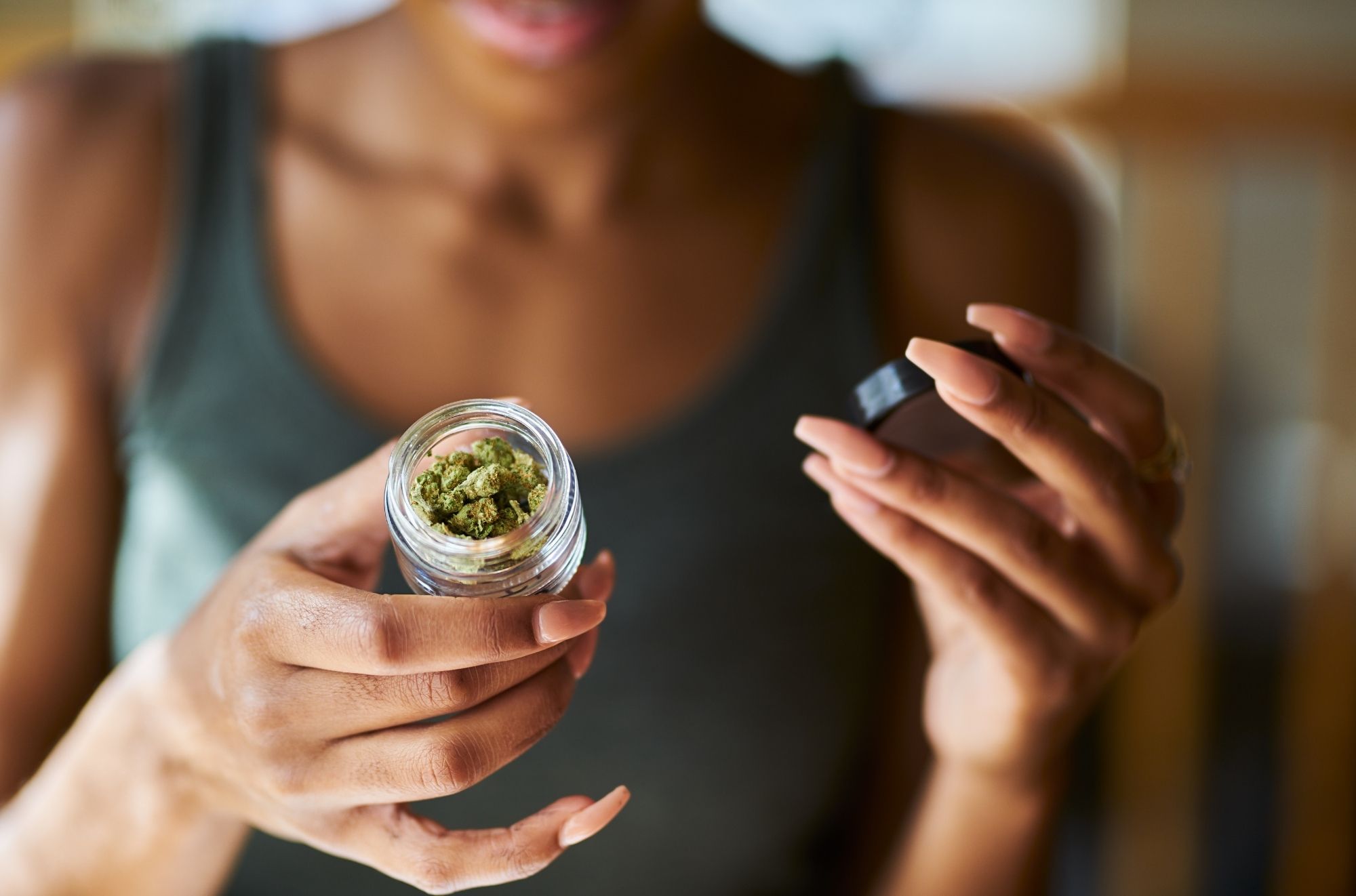 Cannabis is one of the most widely used drugs in the world, with an estimated 192 million people using it globally. Despite this, the drug remains illegal in many countries, including in most African countries. In this blog post, we will explore the state of cannabis legislation in Africa and the challenges facing those who wish to see the drug legalized for medicinal or recreational use.
Current Cannabis Laws in Africa
In Africa, cannabis is illegal in the vast majority of countries. According to the United Nations Office on Drugs and Crime, only a handful of African countries have legalized cannabis in any form. These countries include Lesotho, Zimbabwe, South Africa, and Malawi. In most other countries, cannabis is illegal and possession, use, and sale of the drug can result in criminal charges.
One of the main reasons for the strict cannabis laws in Africa is the influence of international drug treaties, such as the United Nations Single Convention on Narcotic Drugs. These treaties classify cannabis as a Schedule 1 drug, along with heroin and cocaine, and place strict controls on its use and production.
Challenges Facing Cannabis Legalization in Africa
Despite growing support for the legalization of cannabis, there are a number of challenges facing those who wish to see the drug legalized in Africa. One of the main challenges is the lack of political will to change the law. In many countries, politicians are hesitant to support cannabis legalization due to fears about the potential impact on public health and safety. It can also be difficult to source cannabis from Africa at this time.
Another challenge is the lack of scientific research on the potential benefits and harms of cannabis. While there is some evidence to suggest that cannabis can be effective in treating a range of conditions, there is still a lack of high-quality research on the subject. This has led to a cautious approach from medical professionals, who are hesitant to prescribe a treatment without sufficient evidence of its safety and efficacy.
In addition to these challenges, there are also concerns about the potential for corruption and organized crime to take advantage of a legal cannabis industry in Africa. In countries where the rule of law is weak, there is a risk that legalizing cannabis could lead to an increase in illegal production and trafficking of the drug.
Progress Towards Cannabis Legalization in Africa
Despite these challenges, there are some signs of progress towards cannabis legalization in Africa. In recent years, there has been a growing awareness of the potential economic benefits of a legal cannabis industry. Legalizing cannabis could create new jobs, generate tax revenue, and reduce the burden on law enforcement and the criminal justice system.
Countries such as Lesotho, Zimbabwe, and South Africa have already taken steps towards legalizing cannabis for medicinal or recreational use. In Lesotho, for example, the government has granted licenses for the production and export of cannabis for medicinal use. In South Africa, the Constitutional Court has ruled that the personal use and cultivation of cannabis is legal, although commercial production and sale of the drug remains illegal.
In addition to these developments, there is also growing support for cannabis legalization from civil society organizations and activists. These groups argue that legalizing cannabis could help to reduce the harm caused by the illegal drug trade and improve access to medicinal cannabis for patients who need it.
Conclusion
In conclusion, the state of cannabis legislation in Africa is complex and varies from country to country. It is essential to continually research this topic to ensure you know the most current regulations.
Strawberry Cough Marijuana Strain: A Grower's Guide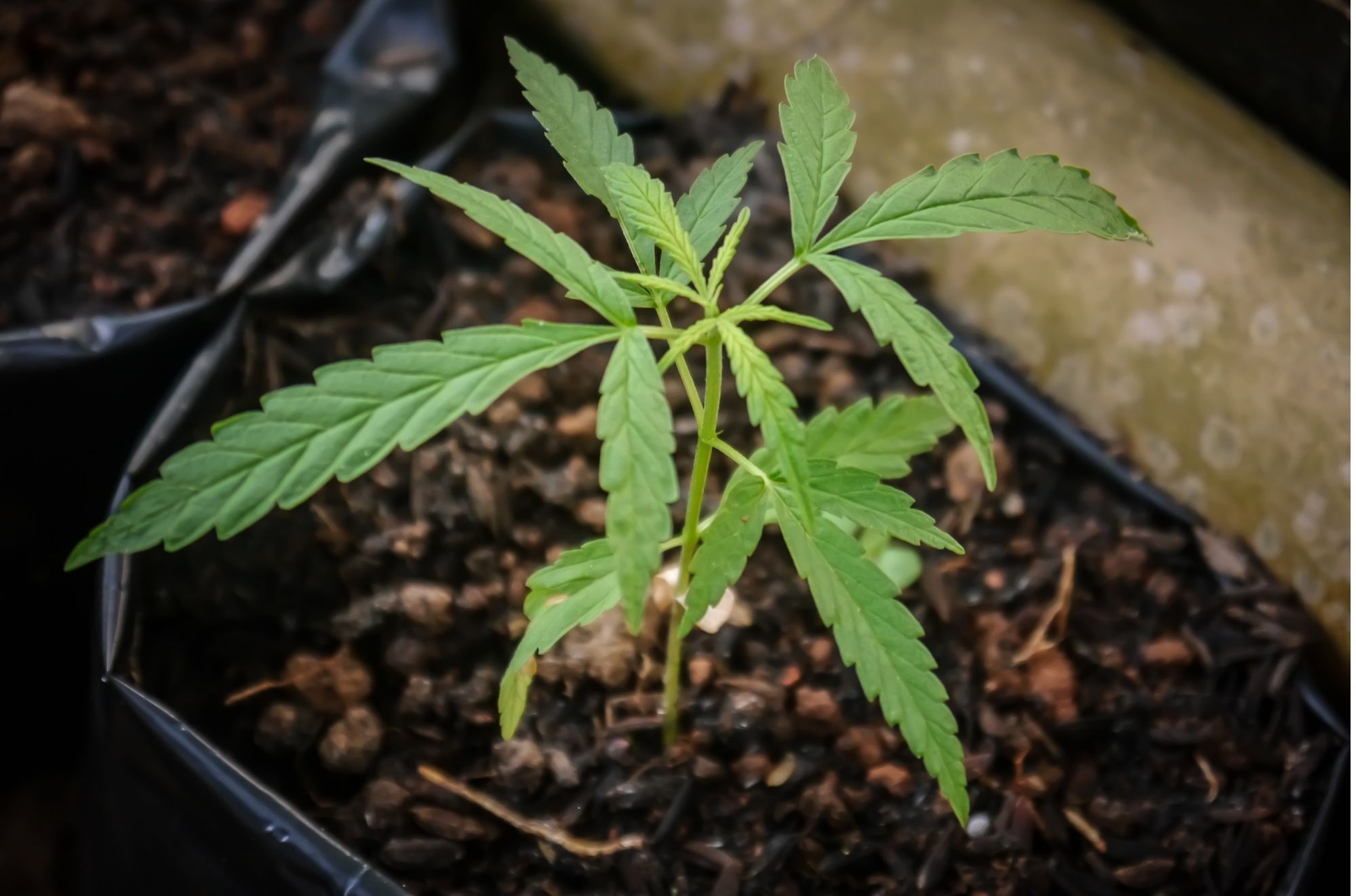 Are you looking to grow a hardy, high-quality strain of marijuana? Look no further than the Strawberry Cough Marijuana strain. This fruity, easy-to-grow cannabis is becoming increasingly popular among growers for its unique and flavorful effects. With its robust growth habit and high yields, it's an excellent choice for both outdoor and indoor cultivators alike. In this blog post, we'll be providing an in-depth guide on how to grow the Strawberry Cough marijuana strain. We will cover everything from seed selection all the way through to harvesting and curing your buds. So if you're interested in learning more about this delicious cannabis variety, read I Love Growing Marijuana!
Introduction to Strawberry Cough
The Strawberry Cough marijuana strain is a crowd favorite for its sweet taste and potent effects. But what exactly is Strawberry Cough, and how do you grow it?
This guide will introduce you to the basics of Strawberry Cough, including its history, genetics, and key characteristics. We'll also provide some tips on how to grow this delicious strain.
So read on to learn everything you need to know about Strawberry Cough!
The Different Types of Strawberry Cough
1. Strawberry Cough is a sativa dominant hybrid that was created by crossing Haze and Strawberry Fields. It gets its name from the fact that it tastes like strawberries and smells like fresh strawberries.
2. The effects of Strawberry Cough are cerebral, uplifting, and energizing. It's a great strain for daytime use as it doesn't make you feel drowsy or couch-locked.
3. Strawberry Cough is known for its large, dense buds that are covered in trichomes. The buds are light green in color with orange and red hairs.
4. The THC content of Strawberry Cough can vary depending on the grower, but it typically ranges from 12-22%. CBD levels are usually low, around 0.1%.
5. Strawberry Cough is relatively easy to grow, even for beginner growers. It's a good option for those who want to grow their own cannabis but don't want to deal with the hassle of high-maintenance strains.
How to Grow Strawberry Cough
To grow Strawberry Cough, you'll need to start with a high-quality cannabis seed. Once you have your seeds, you'll need to plant them in a soil mix and water them regularly. When the plants are about 6 inches tall, you'll need to begin training them by bending and tying the main stem. This will encourage the plant to grow sideways, which will increase the yield of buds. After about 2 months of vegetative growth, your plants will be ready to flowering. The flowering stage lasts for about 8 weeks, during which time you should reduce the amount of water you give your plants. Around week 6 or 7 of flowering, you may want to begin flushing your plants with plain water to remove any residual nutrients from the soil mix. This will help improve the taste of your final product. Once your plants have finished flowering, they'll be ready for harvest. Depending on the size of your plants, this can take anywhere from 3-8 weeks. Once your buds are dry and cured, they're ready to be enjoyed!
Pros and Cons of Growing Strawberry Cough
When it comes to deciding whether or not to grow the Strawberry Cough marijuana strain, there are a few things to consider. Here are some of the pros and cons of growing this strain:
Pros:
-The Strawberry Cough strain is known for being a high-yielding plant, so you can expect a good return on your investment if you decide to grow it.
-This strain is also relatively easy to grow, so even beginner growers can have success with it.
-Strawberry Cough has a delicious strawberry flavor that many people enjoy, making it a popular choice for smokers.
Cons:
-The Strawberry Cough plant can be quite tall, so make sure you have enough space in your grow room before you start growing it.
-This strain is also susceptible to powdery mildew, so be sure to keep an eye out for signs of this disease and treat it accordingly.
Conclusion
Strawberry Cough is an easy and rewarding strain to grow, with its sweet flavor and calming effects. With a little patience and knowledge, you can learn how to cultivate this popular plant and achieve great results. Whether you are growing it indoors or outdoors, Strawberry Cough has the potential to be a profitable crop if done correctly. From controlling pests and diseases to harvesting at the right time, taking care of your plants is essential for producing large yields of top-quality buds. Investing in education about proper cultivation techniques will help ensure that your strawberry cough marijuana strain grows healthy and strong every season!