Looking for A Cannabis Job? Tips for Applicants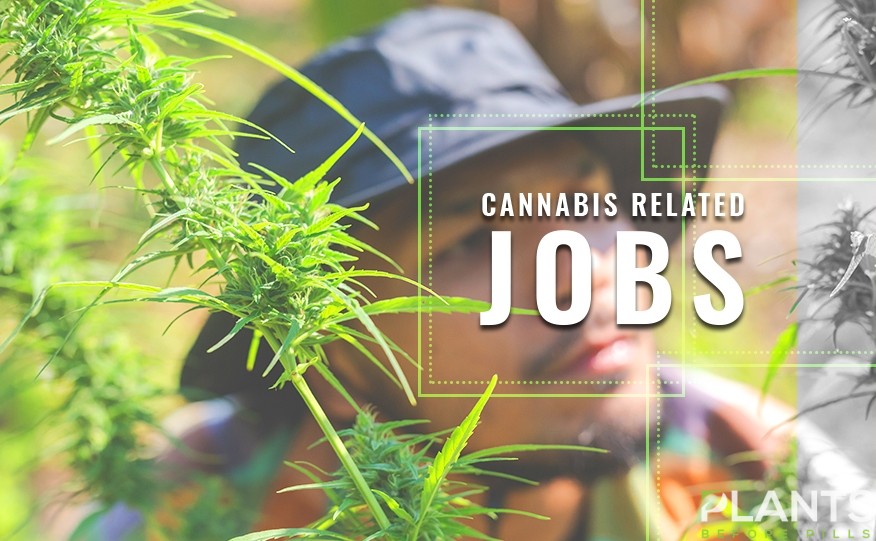 With the so-called Green Rush brought by the various legalizations in many areas in the United States and other parts of the world, more and more cannabis-related jobs are sprouting left and right. This is good news not only to consumers but also to enthusiasts who have been dreaming to join the workforce behind this industry.
For those wanting to work in this sector, here are some of the most viable jobs for marijuana lovers:
Budtender
Edibles chef
Dispensary manager, receptionist or cashier
Cultivator, grower, harvester or trimmer
Courier
If you are interested in applying to any of these cannabis industry jobs, take a look at the things you can do to jumpstart your career.
Start Learning About Cannabis Strains
Perhaps any enthusiast of the plant can name a few strains or more. Knowing familiar varieties surely is a good first step to working in the cannabis world. However, if you truly want to immerse yourself in the wonderful world of marijuana, you need to have pretty expansive knowledge about the wide variety of strains.
You can begin with understanding the differences among the types of Cannabis – sativa, indica and ruderalis. It is also important to know the essential distinctions of marijuana and hemp.
After this, you are in for a long ride as there are a lot of strains you need to familiarize yourself with. In fact, there are at least 779 varieties that are identified and recognized. You can bet that there is a lot more than that especially with various cultivators breeding their own strains.
Know the Components of the Plant
Having extensive knowledge about strains can certainly help you and your future customers. However, you also need to know the substances that give the various strains their special properties. Did you know that there more than 500 compounds which can be found in the plant? These include cannabinoids, flavonoids, terpenoids and omega fatty acids
From the popular cannabinoids such as tetrahydrocannabinol (THC) and cannabinoid (CBD) to the lesser known cannabinol (CBN) and terpenes, there is a lot to learn about these cannabis components.
Get a Graduate Degree in Medical Marijuana
What's better than knowing the essential information about this beloved plant? Getting a graduate degree focused on the plant, of course! The University of Maryland will soon launch the United States' first graduate degree for medicinal marijuana. The degree will be called Master of Science in Medical Cannabis Science and Therapeutics.
This MS degree aims to educate students about the medical properties of the plant, as well as other attributes that it offers. It is designed for students with any undergraduate degree, making it accessible for many individuals.
Take Part in Cannabis-Related Courses and Seminars
If this is not a viable option for you, there are specialization courses you can enroll in, depending on your location. In Colorado, you can join a cannabis business course which is designed to teach you the business side of the industry. You can also get educated on the legal, journalistic and medical aspects of the marijuana world. Some colleges in Ohio, Michigan, New Jersey, Vermont, California and Washington state also offer marijuana-related courses.
Aside from enrolling in these courses, you can also attend free seminars tackling different topics connected to the plant. Examples of this include those launched by Marijuana Aware in Florida. Various groups and organizations arrange these types of events so, keep an eye out for these conferences near you.
Working in the field you are passionate about is one of the best feelings in the world. Excited to join the cannabis workforce? Start today by following these simple, yet not-so-easy steps!
How to Deal with a Marijuana Hangover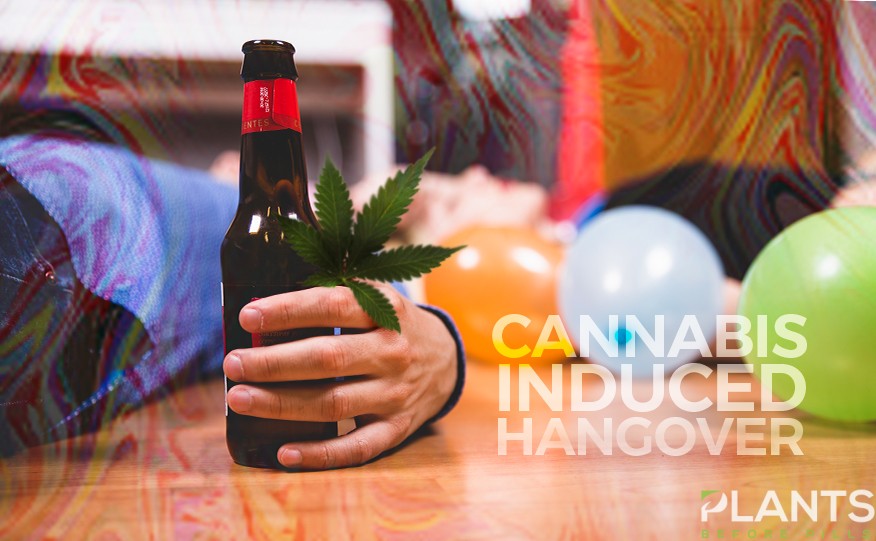 The responsible use of medical and recreational marijuana is always recommended not only by medical professionals but also by sensible enthusiasts. However, even seasoned consumers can consume more than they usually do, leading to a cannabis hangover the next day. While some people argue the reality of marijuana hangover, you might experience this after a night of binging on THC-rich products.
Here are the best ways to neutralize a marijuana hangover:
Have a Cup of Ginger Tea
Ginger is known for its nausea-fighting properties. If you are suffering from nausea after a whole night of partying with your fellow cannabis enthusiasts, making some ginger tea can definitely help with the queasy feeling. Just one hot cup can definitely get your blood flowing, not only dispelling nausea but also lethargy and brain fog.
Consume Pure Cannabidiol Products
According to the "hair of the dog" treating alcohol hangover, consuming more alcohol is a way to "cure" it. This method is effective to some extent, but it is also dangerous. However, some individuals say that using CBD to treat your marijuana-induced hangover is viable and effective. However, make sure that you only consume cannabis products that do not contain THC. Remember, THC causes the hangover effect, so it will be counterproductive to do so.
Rehydrate and Replenish
One of the most known symptoms of marijuana hangover is dryness of mouth and eyes, as it slows down saliva production. This is why many consumers feel thirsty after taking in cannabis. Once you wake up feeling hungover, you should make sure that you supply your body with the things it needs to recover. Drinking water and eating fruits and vegetables is a great way to supply your body with proper nutrients for another day.
Get Some Sleep
When you experience the full force of THC hangover, you will likely feel the combined symptoms including headache, lethargy, nausea and brain fog. Imagine trying to proceed with your regular routine while suffering those all at the same time. Because of this, you can definitely benefit from taking things slow and getting more sleep.
To prevent getting bad hangovers, here are some things you can do:
Only consume high-quality marijuana products – Consuming a bad batch of cannabis can definitely amplify hangover symptoms. Because of this, you should make sure to avoid suspiciously sourced plants and only replenish your stash from your trusted dispensary.
Take it easy on new products – Your enthusiasm for marijuana products can urge you to try new products. However, keep in mind that unfamiliar ones can have different undiscovered effects on your body. Some may be fast-acting, some may have higher dosages and some may contain ingredients you have not tried with cannabis before. Because of this, you should be cautious when trying new products to avoid overconsumption.
Slow down on edibles – Aside from exercising caution when trying out new products, you also need to aware of your consumption. Keep in mind that cannabis, when taken orally, can take a few minutes to take effect. In fact, some products can take more than an hour before you feel any effects. The best way to ensure that you do not over-consume is to slow down and wait before consuming more.
Remember that responsible consumption is always the best ways to consume the plant. Nevertheless, if you ever have to deal with marijuana hangover, then following these tips can definitely help relieve the symptoms and even prevent it from happening. By practicing safe intake, you can ensure that consuming cannabis products will be nothing but rewarding, beneficial and even more fun!
Israeli College to Offer Undergrad Medical Cannabis Degree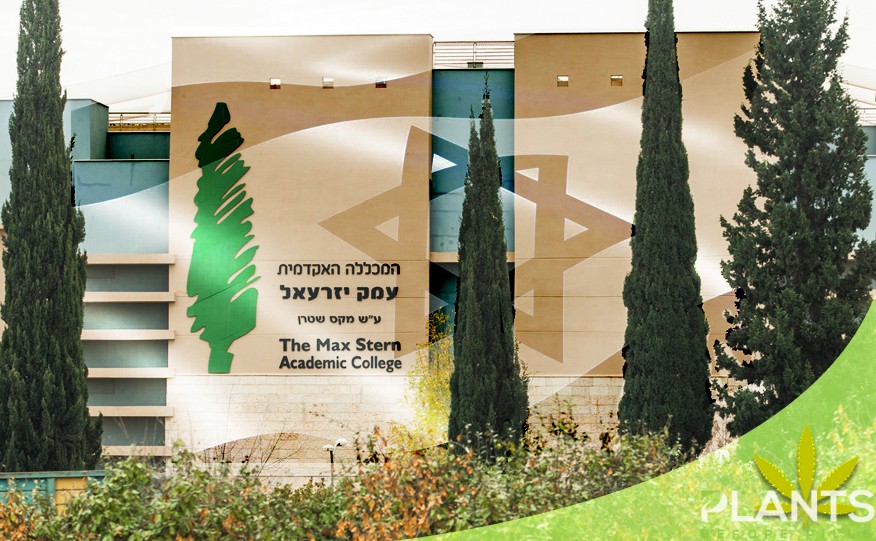 The Max Stern Yezreel Valley College, an academic institution located between the cities of Afula and Nazareth in Israel, announced on Monday it will be offering an undergraduate degree with a specialization in medical cannabis to its students.
According to a report from the High Times, the newly established program is set to be opened in the next academic year and will be offered under the Behavioural Science department. This will allow students to study the growing and production of medical cannabis, medicine, and pharmacology, along with the economics and legal issues concerning medical cannabis.
"The goal of the program is to train graduates in new professions in the field of medical cannabis while academizing the field," explained Dr. Efrat Barel, head of the new program. "The extensive educational base will enable graduates to understand all required aspects, and their integration into the workforce will bring added value to the sector."
The program will also enable students to take part in practicum programs, immerse in cannabis growing facilities, and conduct research seminars along with local pharmaceutical companies.
"The cannabis industry today is what the cyber industry was 10 years ago," said Yezreel Valley College President Prof. Itzhak Harpaz.
"Israel needs and can lead this industry, too. This industry is already characterized by many new ventures and technologies, and it is already clear that its economic potential can reach tens of billions of dollars. We are proud to be the first to develop an academic specialization in the field of medical cannabis," he added.
The use of medical marijuana has long been legal in the country even before the beginning of the new century. Given its warm climate, Israel is even expected to rise as one of the leaders in the booming cannabis field.
Earlier this year, the Israeli government gave its final approval for the exportation of locally grown cannabis to the global market. This is expected to bring $1.09 billion per year into the government's annual revenues.
"Considering the significant impact that this industry will have on the Israeli economy in the coming years, skilled professionals are required to enter the field of medical cannabis and progress alongside it," College President Harpaz noted.
The recent announcement of Max Stern Yezreel Valley College marked Israel's first-ever college to offer an undergraduate degree with a specialization in medical cannabis. This follows the previous steps taken by several institutions across the globe that are also offering various graduate-degree programs specializing in cannabis.
A Beginner's Guide on How to Buy in Cannabis Dispensaries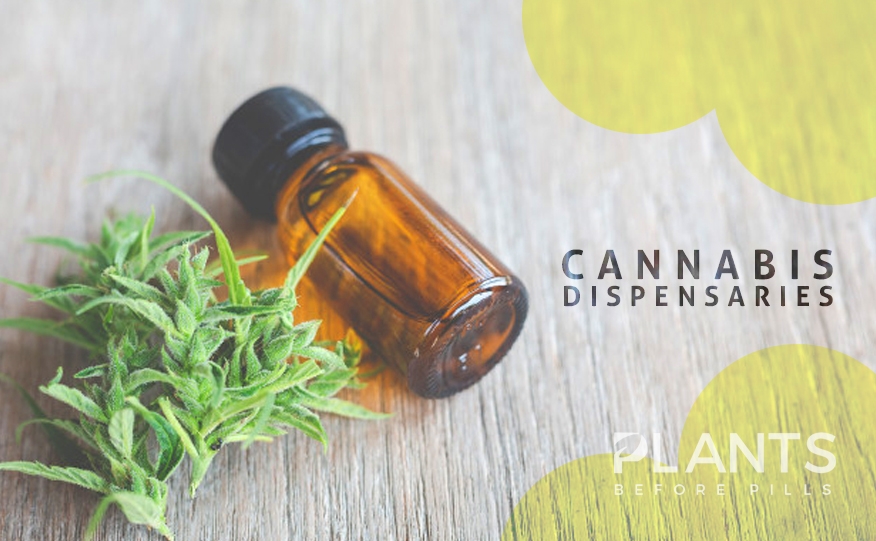 The legalization of medical marijuana in various U.S. states has launched a multi-billion dollar industry. With many patients wanting to experience the host of benefits of cannabis to their health and wellness, the market has grown exponentially. Among those who benefit from the birth and growth of this new market are dispensaries that sell marijuana and other related products like pure CBD oil.
This article will serve as a guide and a walk-through when you visit a dispensary near your area.
What is a Cannabis Dispensary?
The medical cannabis dispensaries act as retail shops where you can purchase cannabis and cannabis-related products. There are laws governing the dispensaries. As such, most of these dispensaries can be found where medical and recreational marijuana are legal. Unlike in the Netherlands, where the concept of dispensaries comes from, consuming the plant either by smoking or vaping on the site is not allowed.
A dispensary manager runs a typical store. He or she oversees the site's day-to-day operations. It is also staffed by budtenders, who acts as a pharmacist, store attendant, and cannabis consultant in the store. Just like any retail outlet, it has cashiers, delivery crew, and other personnel.
Dispensaries are different from head shops, which strictly sells paraphernalia such as sell hashish pipes, rolling papers, and vaporizers for consuming marijuana products. Operating head shops is authorized by some states, especially where recreational marijuana is legal.
Buying from dispensaries can give you an edge over buying them online. Aside from having a chance to check the quality of your purchases, you can also seek help from budtenders or other people specializing in this plant.
Medical vs. Adult-Use Cannabis Dispensaries
Dispensaries fall under two categories: medical and adult-use (recreational). Medical cannabis stores only offer cannabis strains and products to patients who have permission or recommendation by doctors and other qualified health professionals. Meanwhile, adult-use cannabis dispensaries sell the products from the plant for relaxation and recreational activities.  Customers in both store types are required by law to submit requirements when purchasing.
Medical Dispensaries
Here are some documents requested by most medical cannabis shops:
Doctor's recommendation and prescription, medical cannabis ID and certification, and other documents required by your state.
You must 18 years old and above to qualify for medical authorization. But you can apply for exceptions in some instances, especially if the minor has particularly debilitating conditions.
In most states, medical dispensaries require you to register and submit copies of your medical marijuana documents to keep them on file. They will keep this record for whatever legal and regulatory purposes imposed within the state.
The atmosphere of a medical dispensary typically resembles a clinic or other healthcare facility. After registering and presenting your documents to an attendant, you will be asked to proceed to a waiting room before a budtender will call you for a one-on-one consultation. The budtender will candidly discuss your medical issues and provide recommendations for your health condition based on your doctor's findings.
In most cases, medical dispensaries track the products you've purchased. This procedure can help budtenders and patients monitor the potency of the medicine. The dispensary will also use the results as a live record of producers and their products for future reference.
In some states, medical dispensaries allow you to examine the quality of buds and other products before purchasing.
Adult-Use Dispensaries
Adult-use stores can only sell recreational cannabis to people aged 21 years old and above. You need to prove your age by showing a valid and unexpired state ID. You can use eligible and unexpired passport as an identig
Many outlets have menus and product lists that you can check while you stand in line. Their menus are organized in various ways, such as by product type such as flower, edible, concentrate, topical, and many others. Many also specify the THC content of the products, to give you an idea on the level of intoxication you can experience when consuming the product.
Unlike in medical stores, budtenders in the adult-use dispensaries usually don't give you a full 20 minutes of their time in giving you advice. Adult-use dispensaries are often designed as a regular store where you can purchase marijuana products with more accessibility and convenience. They only need to check whether you are qualified to buy based on your age.
But this doesn't mean you can no longer consult with budtenders. These professionals can still educate you or give you honest recommendations on which strain or product to use based on your needs.
Tips for Buying in Dispensaries
Visiting a cannabis dispensary should be an enjoyable and educational experience. These are some things to do when you visit in one of these specialized stores.
Some websites such as Leafly has a list of dispensaries where you can buy marijuana products (whether medical or recreational) and CBD oil near you. You can check the type (medical or adult-use), address, and the menu of the stores. You can also contact the dispensary on the phone, via email or your social media account to double-check the availability of any product and for consultation.
Find out your specific goals for buying marijuana products
The first thing budtenders will do is to ask your reason for purchasing marijuana. Some of the questions they may throw to you revolves around:
The way you would like to consume your cannabis
Whether you will use marijuana as medicine
The level of psychoactive experience you want to experience
For how long you will experience the effects
How discreet you want your cannabis consumption to be
And you can't blame budtenders for doing so. Cannabis come in a wide variety of strains (more than 100) with different effects in your body. You can also buy a host of cannabis-related products like CBD oil, THC oil, terpenes, and other substances. They need to know your definite intent for using marijuana to give you the best recommendation for your unique needs.
While visiting the website, you can also check what kind of IDs and other documents you need to show to the dispensary.
Prepare to ask the budtender
To be sure that you are buying only the best strain and product, you need to inquire budtenders many questions. Despite its popularity in popular culture, Americans, in general, are still newbies in terms of marijuana use.  Many will consume the plant for the first time. If you're one of them, you need to check which one suits best for you. As mentioned above, marijuana comes in many variations, with each has a distinct flavor and effect on your body. You can even request the budtender to smell, feel, and taste the flowers and determine the quality of the plant first-hand.
But don't expect to get authoritative answers from budtenders. The federal government has yet to issue license showing the expertise of these professionals in giving expert advice on the plant. What's more, there are only a few educational institutions that offer courses about marijuana. So while you can seek their opinion based on their experience, you still need to consult cannabis doctors and other experts in the plant for guidance.
Be aware of any health issues that could surface while taking cannabis.
Marijuana consumption can lead to different consequences. Some people are prone to side effects that can impact their health in the long term. A few of the effects only take place after the continuous consumption of marijuana products. Because of this fact, you need to coordinate with the dispensary to help you track the changes in your body while you're taking marijuana.
Remember, this plant can affect different people in different ways. What can be a medicine to one person can be a cause of mental disease or other health issues to another. It's better to keep in touch with the store where you purchased the product to make the necessary steps when a health problem arises.
Find out what payment modes your chosen dispensary take
Up to this date, the marijuana has not been legalized up to the federal level. Hence, finding a dispensary that accepts credit or debit card can be challenging for you. Many banks or digital payment providers avoid recognizing transactions that involve cannabis or even CBD-infused products. Some people even use cryptocurrencies like Potcoin as their mode of payment for marijuana products. While this currency type is not yet commonly used, you may need to bring cash to secure your purchase.
Only buy what you suits you the best or what you feel comfortable with
Virtually all dispensaries impose no return and refund policy in their merchandise. So, make sure you only bring home what feels right for you. It is then important to double-check whether the item you are buying suits you the best to avoid wasting your money. Take your time to research online and ask doctors, budtenders, and other experts on which strain or product to choose.
Buying marijuana products for first-timers can be tricky. While purchasing products online is more convenient, you may need to ensure that you only buy items that will benefit your health. When visiting a dispensary near you, you can seek help from people with experience and expertise in cannabis.