Marijuana Terms You Should Know When Buying CBD Products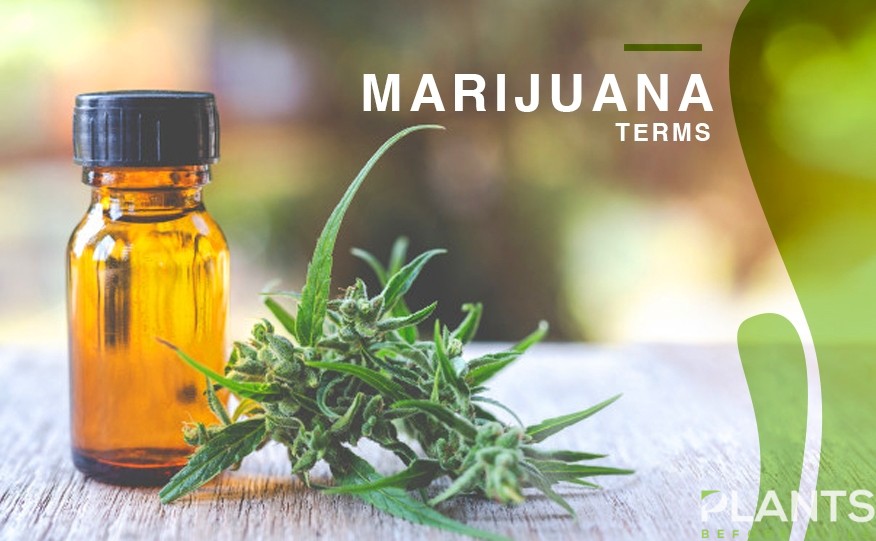 Cannabidiol or CBD products are all about the rage these days, with edibles, skincare, topicals circulating in the market. Because there is demand, most brands are racing to get involved—by producing more CBD products with different applications.
The thing is, if you're a first-time user, you will probably be confused with all the terms that are written on the labels. Familiarize yourself with the following terms to know which products to buy and not:
Full spectrum
Most CBD oils contain 'full spectrum' or broad spectrum CBD, which means that the product has other traces of cannabinoids and plant molecules. Other cannabinoids include CBN or Cannabinol, CBG or Cannabigerol and THCV or Tetrahydrocannabivarin. In addition to this, the presence of THC or Tetrahydrocannabinol can also be guaranteed on the product.
THC is known to provide psychoactive effects or the feeling of being high. However, a full spectrum CBD just contains a very low concentration of THC, about .3 percent.
Raw CBD
In some way, cannabidiol products are processed, however, there are those which has 'Raw CBD' labels on them. The rawness simply indicates the process involved, like heating, filtration and use of other solvents. Hence, raw simply means that the active compound did not undergo any special processes like what's mentioned.
Isolate
CBD isolate is refined until only pure and concentrated cannabinoid remains intact. This is blended with coconut oil or olives oil for a very accurate dose. Normally, unflavored CBD products are essentially isolated. This means it doesn't have any active cannabinoid on it, particularly the THC. However, according to experts, when CBD is combined with other cannabinoids, results are better.
Therefore, a lot of products in the market today has the label 'full spectrum' which indicates that it contains more cannabinoids for excellent results.
Decarboxylated
Usually, there are edibles which contain decarboxylated CBD or a more concentrated cannabinoid. Decarboxylation is the process that removes carbon atom from the cannabis, which converts inactive compounds to active compounds. With this conversion, therapeutic effects are guaranteed with consumption.
These products are great for alleviating pain, inflammation, nausea and other symptoms. In addition to this, THC is also activated, which provides a slight feeling of lightness and numbness of sore muscles.
Vegan and Non-GMO
A CBD product which contains non-GMO ingredients is good because no synthetic compounds are added. Generally, people choose organic ingredients to get away from chemicals such as fungicides, herbicides and others. The same thing applies for CBD as results are better with vegan or organic ingredients.
Terpenes
This is something that is common for CBD topicals. Terpenes are what gives aroma and flavor to CBD products. The scents of lavender, citrus, pine, mint, berry and others come from Terpenes aromatic oils. In addition, this also plays a crucial role in promoting relaxation, focus and acuity when combined with cannabidiol.
Hemp Oil
Also called industrial hemp, hemp oil is extracted from the leaves, petals and seeds of the hemp plant. Meanwhile, CBD oil is derived from the marijuana plant. The two plants are of the same species called cannabis sativa but have differences. Hemp oil contains about 0.3 percent of THC while CBD oil contains 0 percent THC.
When purchasing CBD products, it's crucial that you check the ingredients and the label to get desired results. By knowing the meaning behind these terms, choosing the products that you will purchase will be easier. It's also important that you find a good seller and brand to get your money's worth. After all, CBD products are kind of pricey because it provides immediate relief from pain and other symptoms.
Top 7 Cartoons to Watch with CBD Edibles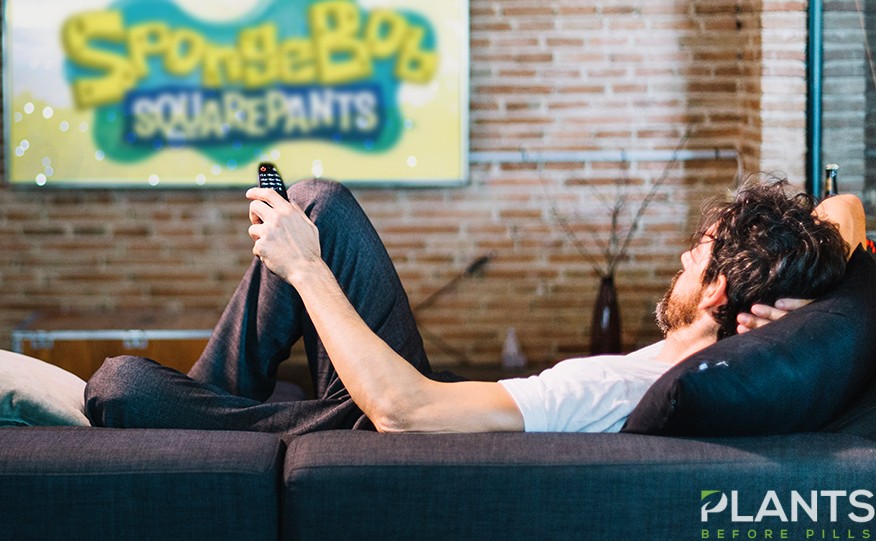 Looking for ways to further enjoy your snack time with CBD edibles? Listening to your favorite playlist might knock you out straight into the dreamland. Flipping through some books could at times be boring. Going on a video game war with your favorite pals might get too chaotic. The perfect alternative? Take a break, enjoy the serenity, and re-watch your favorite childhood cartoon series, of course!
As most of you already know, there is a broad range of cartoons that are best watched with a little help from cannabidiol. Given these shows' simple plotlines, interesting set of characters, out-of-this-world settings, and surprisingly laughable conflicts, checking them out during your leisure times with CBD will make your rest day even more relaxing and therapeutic.
Although CBD edibles won't give you that "high" sensation, turning on to cartoons could do the job. From talking animals, intergalactic travels, twisted dark humor, to unexpected political commentaries, there comes an array of animated shows that are sure to give you that same 'high' energy while munching some of your favorite CBD delights.
To kickstart your cartoon marathon, here are 7 of the best kid's shows that are worthy to be watched with some CBD edibles on your side table.
Check them out:
What better way to start out list other than with everyone's favorite sponge? From living in a pineapple under the sea, having a best friend that is … well … a dum-dum, living alongside a depressed neighbor, working under a greedy capitalist, and many more, there comes a broad range of reasons why Spongebob Squarepants stands as one of the best shows to watch if you want to welcome some loads of good vibes.
Not only does the show present subtle humor that only adults can understand, but it also features quirky misadventures that could leave anyone laughing out loud. From Spongebob's surprising level of obliviousness, Patrick's hilarious feats, Squidward's laughable misfortunes, to the story's overall nautical nonsense, this show is the perfect ingredient to make your snack time even more exciting.
Get ready to follow Spongebob as he wakes up high and ready, attends boating school, unknowingly puts another block of misery to his neighbor's life, and sell his labor for such a cheap rate in the name of his love for burgers.
Combining childish humor with twisted plots and relatable set of characters, Spongebob Squarepants is sure to make your CBD day the best day.
From intergalactic travels, daddy issues, to weird but undeniably striking humor, Rick & Morty seems to have all the necessary requirements to become one of the top shows to watch if you want to have a good laugh.
Following the story of a mad, alcoholic scientist, along with his naïve grandson, the animated sitcom features the adventures of two misfits as they set on a never-ending quest across time, dimension, and space.
Blending loads of dark humor, action, madness, and philosophy, the series had managed to present a brilliantly funny and toxic Back To The Future-style story that is sure to leave its viewers with surprising epiphanies and uncontrollable laughter.
You bet it. For years, Family Guy has stood as one of the top shows to check on if anyone wants to have a good time. From having a talking smart dog, a grotesque teenager, to a diabolical baby, Family Guy perfectly features a twisted, outrageous, and undoubtedly hilarious storyline that never fails to give its viewers a solid "Oh, come on" moments.
Given these features, Family Guy stands as a perfect bet when it comes to enjoying your relaxing time with some CBD snacks.
From terrorism, religion, disabilities, sex, to … wait for it … marijuana, the show is never the type to back down from any topic. Following the misadventures of a far-from-the-typical family and the chaos they cause to nearly everybody, Family Guy is sure to give you a good laugh as you happily munch some of those edibles.
Imagine this: A fat, alcoholic father, together with a supermom, tries his best (or, perhaps, his worst) to look after a trio of misfits: an evil son, a nerdy daughter, and a silent infant. Can you foresee the chaos, madness, and hilarity those set of characters could cause?
Featuring a satirical depiction of the modern working-class family, The Simpsons allows you to make fun of the things that normally make you miserable. As a bonus, the show is even believed to present a few hints on what lies ahead in the future (at least that's what many fans say!).
For years, no other animated sitcom had managed to present a hapless and dysfunctional family as hilarious and as relatable as The Simpsons. From offering adult humor that could make you laugh out loud in disbelief to referencing popular culture and real-life celebrities with fearsome accuracy, this show is, no doubt, one of the best classics for the typical CBD lover.
Adventure Time isn't your typical kid's show. Despite its colorful world and sing-along segments, this cartoon remarkably exhibits a surreal masterpiece. Following the story of a boy and his magical shape-shifting dog, this animated epic epitomizes what it means to live a 'high' life.
Set on a post-apocalyptic world packed with vampires, princesses, witches, and other magical creatures, this series features a unique plot and type of humor that can give you a few "What am I watching" moments.
From candy zombies, cyclical nightmares, devastating adventures to the pits of hell, to other weird yet interesting adventures, this show excellently blends magical positivity with dark humor, and in turn, creates a bold, fun, colorful, and strange world that could help enjoy your edibles even more.
No other duo tops our list of most iconic frenemies other than Tom and Jerry. Complete with violence, treacherous alliances, misadventures, and action-packed competitions, the show stands as one of the most recognized cartoons that are sure to give viewers a quick catharsis.
Following a non-stop, hysterical war between a greedy yet pitiful cat and a smart, always lucky mouse, Tom and Jerry is sure to take you into a world of unending rivalry and slapstick humor.
Although the two never really talked – except for the occasional singing, laughing, yelling, and "Aha!" – Tom and Jerry remain to be a classic masterpiece for people who love to experience a blend of pity and amusement.
Another classic contender on our list is none other than Nickelodeon's CatDog. Following the story of a conjoined cat and dog sibling, as they struggle to live a normal life, the show remarkably offers a good dose of humor and interesting oddness.
Combining Cat's smart yet mostly selfish antics to Dog's clumsiness and gullible nature, the show managed to display a hilarious and interesting plotline that could leave anyone in a seemingly 'high' state despite the pitiful state of the protagonists.
Set in a world where cats and dogs could be siblings, rats are blue, rabbits can be extremely authoritarian, and delinquent dogs roam around for trouble, CatDog promises a comical yet relatable story that is sure to leave you in tears for laughing out loud – with, of course, a little help from CBD!
Conclusion:
Have you decided which cartoon best fits your CBD snacks? Whether you're on the mood for some sci-fi comedy adventures or just plain animals living their human-like lives, you can expect that there lies a worthy set of cartoons waiting for you to click the "Play" button.
Be sure to experience a different kind of high and hilarity with these top 7 cartoons that will give you a boost of positivity as you munch on your favorite edibles.
Which show picked your interest the most? Find a good place to sit at, ready the snacks, and kickstart your colorful marathon with these amazing shows today!
The LGBTQ Community in the Growing Cannabis Industry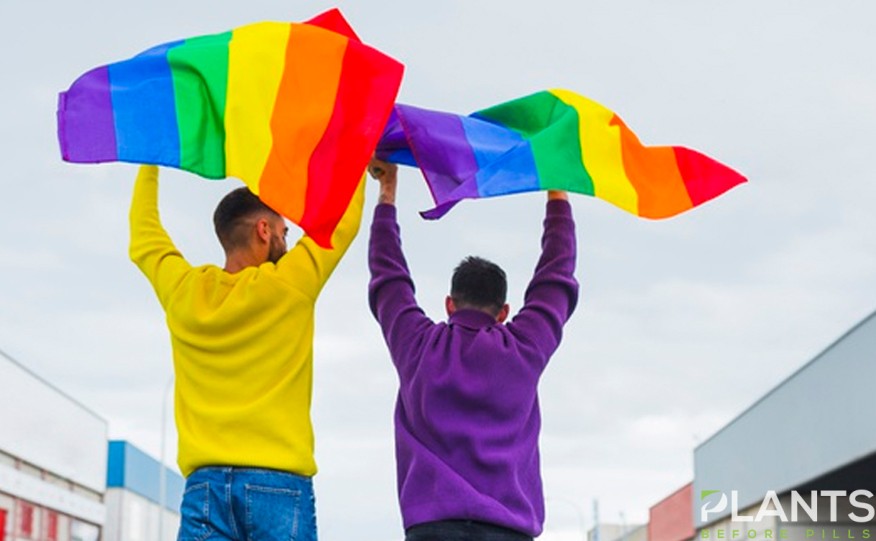 There is no denying that the LGBTQ and marijuana communities have some form of connection. In fact, the two have strongly significant relations.
The best way to start tackling the contributions of the LGBTQ and marijuana communities is by introducing Dennis Peron. A member of the LGBTQ himself, Peron is known as one of the first advocates of medical marijuana legalization in the United States. He started pushing for legalization as his partner died of AIDS.
With Propositions P and 215, two ballot initiatives that advocated for medical legalization, MMJ was made accessible in California in 1996. He also established the San Francisco Cannabis Buyers Club, which is the first public dispensary in the country.
He also worked with LGBTQ hero Harvey Milk to stop San Francisco from arresting and prosecuting individuals who are found growing, distributing and possessing marijuana.
LGBTQ Cannabis Entrepreneurs
With such intertwined histories, the two communities remain to be related until today. In fact, some LGBTQ members are making contributions to the marijuana sector today by way of entrepreneurship. Check out these LGBTQ cannabis entrepreneurs.
Adult film star and transman Buck Angel decided to enter the legal cannabis market with Pride Wellness, a dispensary that sells marijuana products with the LGBTQ community in mind. The dispensary became an avenue for Angel to talk about their stories and to educate people about the plant. It also has a delivery service that operates in Los Angeles.
Growing up lesbian, Angel found comfort in the company of gay men. He felt accepted and at home with them, which no doubt influenced his decision to help the LGBTQ community in the best way he can. He decided to venture into the industry especially after seeing his friends suffer from AIDS symptoms.
This delivery division employs people from marginalized groups. The service has drivers who are queer and people of color. Aside from Pride Wellness, Angel works with brands such as Quim Rock with the same goals in mind.
Renee Gagnon is a transwoman and founder of HollyWeed, a Canada-based marijuana dispensary. Before establishing HollyWeed, she founded Thunderbird Biomedical (called Emerald Health Therapeutics later on), which is one of the four companies that participated in Canada's medical cannabis research and development initiative.
However, there were concerns at Emerald regarding her transition affecting the desirability of the company in the eyes of potential investors. Because of this, she stepped down from her position and chose to mentor female entrepreneurs in the sector. She went on to establish HollyWeed.
Queer entrepreneur Jamie McCormick is also thriving in the marijuana sector. Also known as Flower Daddy, McCormick works as a florist and event planner who gives his events a twist. He incorporates cannabis in his work, from placing the plant in his flower arrangements to arranging a wedding complete with a marijuana bar which offered a rolling area, infused edibles, chocolate fountain, and a CBD station.
Through his work, he aims to break down stereotypes regarding enthusiasts. In fact, some of his clients even replace the traditional first toast to a more theme-appropriate first toke. His events remain elegant but more spontaneous, thanks to the plant.
To expand his business, he worked to establish his very own retail florist shop in LA.
Lastly, cannabis chef and lesbian woman of color Zairilla Bacon is making waves in the industry. As a queer woman of color, Bacon has experienced discrimination when finding clients for her cooking business. In fact, one client who was highly impressed by her reputation turned her down because of her identity.
However, she finds the landscape much easier to navigate today, especially with the public becoming more open-minded. Bacon now cooks for popular celebrities such as Mike Tyson, 2 Chainz and Tommy Chong. She also sees to it that her fellow people of color and members of the community get the help they need.
Ways to Support the Marijuana Industry
Knowing how the LGBTQ community has contributed to the emergence of the marijuana legalization we know today is pretty enlightening. If you are looking for ways to show your support to the cannabis community, here are the best ways that you can do so:
Only Buy from Legit Dispensaries
One of the main things that shed a negative light on the plant is underground selling. Black market product only paints the plant as an illicit substance, even when we now have legal stores which you can buy from. So, it is important to make it a point that you buy your supply only from legitimate retailers. This way, you can guarantee that the product complies with safety and health regulations, while also supporting the legal marijuana industry.
In connection with this, buying from legitimate dispensaries contribute to the strengthening of the market. Remember, investors seek to make money when they invest in any kind of market. By purchasing from legal retailers, you are showing investors that the industry is a viable and profitable investment. This can make the industry flourish even more in the future.
Aside from black market products, another source of the negative reputation of the plant is irresponsible to use. While marijuana has a whole lot of benefits, it can react negatively with other substances such as alcohol and illicit drugs such as LSD, heroin, and cocaine.
According to studies, mixing alcohol and THC will intensify the hallucinatory effect of the plant. This is because the liver prioritizes the metabolization of alcohol, leading to the accumulation of THC before it can be processed. The increased effect can cause impaired judgment which can then lead to dangerous situations. Other potential effects include dehydration, issues with vomiting and increased side effects.
For your safety and those of other people around you, make sure that you consume the plant responsibly. This can help not only in reducing unfortunate incidents but also in building the reputation of cannabis is a beneficial plant.
Seek Out Passionate Establishments
If you advocate for anything, you only seek out sources that also support your causes. For example, environment-advocates only patronize companies that take steps to become environment-friendly. The same goes for advocates of animal welfare, education and equality.
So, if you are looking for a place that will replenish your cannabis supply, you might want to look for a passionate dispensary. Of course, most of these establishments are passionate about the plant, so that is definitely a plus. However, it is no secret that some can take advantage of its popularity just to make money without recognizing the roots of the plant. This is why it is important to look for companies that truly adore marijuana including its benefits and history.
Advocate for Legalization
What better way to show your support for the industry than to advocate for its legalization? After all, we now have access to medical and recreational marijuana because of the people who fought for its legalization. Unfortunately, years and years of prejudice against the plant has been inculcated in the public's consciousness.
This is why it is all the more important to show your support for cannabis. There are many ways you can advocate for the plant. Simply recommending CBD oil and other cannabis-infused products to your friends and family can be a huge help. Moreover, voting for legalization is instrumental. After all, some states have legalized the plant through ballot initiatives.
While you may understand the benefits of this plant, there is no doubt that many individuals have misconceptions regarding cannabis. The best way to address such myths is to dispel them. So, why not educate your friend about the medical uses of cannabis?
Even for recreational purposes, the plant is proven to be useful. You can also inform them of the benefits of CBD even to everyday life. Who knows, you might end up turning them into advocates, increasing the number of individuals supporting the plant! Moreover, you will surely change their life simply by introducing them to its wonders.
In supporting the marijuana community, another important thing you should remember is that many enthusiasts are known to be peace-loving and very chill individuals. In fact, the hippie counterculture in the 1960s is known for its slogan, "Make Love Not War." The Psychedelic 60s and 70s is teeming with calls for peace, love, freedom, and equality.
With these values closely linked to the cannabis community, it is important that we uphold such values, especially in light of the connection between the two communities.
Just like Taylor Swift sang, "Shade never made anybody less gay," or in this case, it never made anybody less enthusiastic about cannabis. In fact, the years of marijuana prohibition only resulted in a stronger push toward legalization.
With the successful businesses and contributions of the LGBTQ community to the cannabis industry, marijuana enthusiasts certainly have an ally in these people. Likewise, the cannabis industry is opening up to queer individuals showing how intertwined the two communities are.
How Does CBD Oil Help in Strength Training? [A Quick Guide]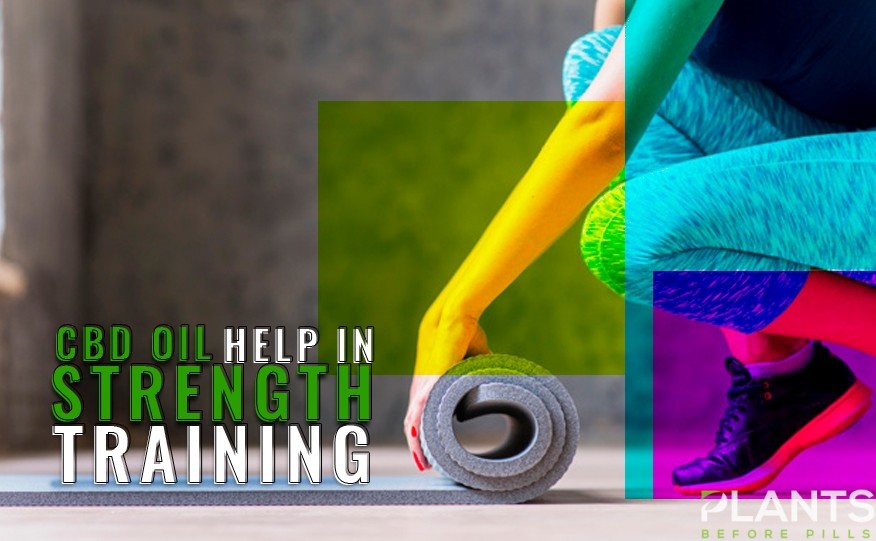 In just a matter of years, CBD oil has become one of the hottest medical products. Researchers have been studying this cannabis-derived compound and found out astounding results from it. Its medicinal properties range from providing pain relief to slowing down the progress of Alzheimer's disease and heart disease. But this compound is not only for therapeutic purposes; it is also helpful as a supplement for your fitness regimen. Find out how this miracle compound can assist in your muscle-building activities.
Muscle Power
Fitness workouts are not complete without strength-building exercises. While aerobic exercises can improve blood circulation, they are usually not enough to give your tone your body and make it fit and healthy. Another part of any fitness routine is engaging in muscle-building activities.
Researchers found that building muscles can provide many health benefits, such as:
Helps you lose weight – Aside from burning fats and calories, strength training can also develop muscle tissues that extend the calorie-burning process. Muscle tissue torches up to 15 times more calories every day than does fat tissue, even when you're not doing anything!
Promotes mental health – Your mind and emotions also benefit from lifting weights. Apart from running and other aerobic exercises, psychologists and psychiatrists now recommend muscle-building activities for boosting your mental health such as helping ease the symptoms of depression and anxiety. Having a leaner body can also make you feel energized and more confident about yourself.
Helps fight free radicals – Research shows regularly lifting weights can result in lesser damage to their body from free radicals. These damaging cells can cause cancer, cardiovascular diseases, neurological ailments like Alzheimer's disease, cataracts, and other health conditions.
Gives you a healthy heart – A body with denser muscles can perform better even with less oxygen. By having a leaner and muscular shape, your heart doesn't have to pump hard when you're carrying out strenuous physical activities. What's more, strong muscles are good for lowering blood pressure.
Improves your looks – As your blood circulation increases while building muscles in the gym, you can have a more chiseled and presentable body. Through regular sessions at the gym, you can have lesser unwanted fat and cellulite, particularly at the most prominent parts of your body.
Protects your joints – Your joints need assistance when doing physical activities. Strength training aims to build more muscle power that will put less strain on joints and connective tissue. With well-built muscles, your joints will not suffer too much pressure from lifting heavy objects.
Boosts your energy – Being sedentary is dangerous to your health. To have toned muscles, you need to move your body and be active. You can't get toned muscles from popping a pill, maintaining a healthy diet, or taking supplements.
CBD for Building Muscles
But while taking medication cannot give you stronger muscles, it can help you during the process of strengthening them. One potent supplement that has received attention from health specialists is CBD.
As a compound extracted from the cannabis Sativa plant, cannabidiol is packed with the medicinal properties of the plant but without its mood-altering effects. Because of its unique ability to interact with the body's endocannabinoid system (ECS), it offers a wide variety of benefits in strength building. One crucial role of ECS is to maintain the internal balance or homeostasis in the body. It is also is responsible for various bodily processes such as appetite, pain management, mood, and memory.
CBD binds to ECS receptors found in your brain, nerves, muscles, and some vital organs. The compound tends to regulate and normalize these receptors in these body parts.
Benefits of Using CBD Oil in Strength Training
With this amazing ability, pure CBD oil and other cannabidiol-infused products can do wonders in your strength-building activities, such as:
Speeding up your metabolism
As mentioned earlier, beefing up your muscles will help you lose weight by boosting your metabolism. CBD oil can make the stored fat in your body more readily burned for fuel during your workout. This process speeds up your metabolism and helps you reduce the energy you need to both produce and maintain healthy muscles.
Lifting heavy weights while building muscle requires strong and healthy bones. To have denser bones, especially if you're in your advanced age, you can use CBD as an excellent supplement. Carrying out tedious work like lifting barbells can lead to injuries and aggravate osteoporosis. Using the substance can help some people with bone problems and diseases to make their bones sturdier for strength building.
Help treat health conditions that prevent muscle gain
Some health issues prevent people from building muscles through resistance and strength training. Conditions such as arthritis, muscle atrophy, and muscle spasms are just some of the health issues that can hamper your muscle-building activities. Another is sarcopenia, a condition wherein muscle tissue loses that naturally takes place as you age. Taking CBD could help you treat these conditions so that you can push your body to build muscles by minimizing the symptoms of these diseases.
Building strong muscles is not limited to the amount of effort or diet. Your hormones also play a crucial role in gaining or retaining muscle mass. Most fitness experts prescribe testosterone and growth hormone supplements to assist in your workouts. While these treatment options are highly beneficial, they can have adverse side effects that may include muscle, nerve and joint pain, aggression, and high cholesterol. CBD is a safer natural alternative to these treatment methods.
CBD is known in the medical world to ease inflammation, soothe muscle spasms, manage pain, and reduce anxiety. These qualities make this substance a good supplement for ardent exercisers, especially after a tedious workout. Many studies show that CBD oil is one of the best anti-inflammatory supplements today as it helps heal the torn muscles faster than traditional products.
This substance can also help you get quality sleep, which is the best activity for muscle recovery. When sleeping, the body produces melatonin, a hormone that puts you to relax and facilitates muscle recovery. Having great bedtime every night can help relieve aching and swollen muscles.
CBD also gives your body the ability to recharge after an energetic workout. Many professionals even say CBD oil is more potent than nutrition-packed post-workout meals when it comes to boosting muscle recovery after rigorous training.
Who Will Benefit from CBD for Strength Training?
You can use CBD whether you want to tone your muscles or you need assistance for building your strength training endeavors.
If you're already engaged in high-intensity workouts and strength-building activities, taking cannabidiol would help reduce cortisol levels in the blood. More popularly known as the stress hormone, too much cortisol in the blood can lead to accumulation of fat. By controlling the release of the hormone, CBD oil can prevent fat deposits while promoting better muscle tissue growth. Less cortisol release also means a more restful sleep, which is perfect for nocturnal muscle growth.
Taking cannabidiol is more helpful for those who need a supplement for particular health concerns like the elderly and those recovering from injuries. If you're one of them, consuming cannabidiol products will provide you relief from chronic pain, muscle inflammation, and fatigue.
Ways to Consume Cannabidiol
While you can choose from various ways of taking your daily prescribed dosage of cannabidiol, experts recommend the ideal method for your specific need. Using CBD oils, tinctures, edibles, and capsules may be the best application methods if you've only started using CBD oil. Both are discreet, and their effect will last for a few hours, often long enough to last throughout your workout.
Inhaling CBD vape oil may not best for first-time users. While vaping the substance is generally safe, some brands contain additives that could adversely impact your health. So, you should check the ratings and reviews of the product and its manufacturer before purchasing any cannabis-based product.
Overall choosing which CBD product to consume depends on your personal preference.
When it comes to the ideal dosage, you should always follow the recommendation on your CBD product. If you're still unsure where to start, a good rule of thumb to find out your ideal dosage is to take 1–6 mg of CBD for every 10 pounds of body weight.
One website has set the serving standard of 25mg cannabidiol taken twice daily. If the dosage is not enough, you can increase your dosage by 25mg every three to four weeks until you reach the amount that works best for you.
Cannabidiol is regarded as safe for consumption even at high dosages, according to the WHO. Many high ranking people use CBD in DC, the nations capital. Even so, you still need to discuss CBD use to your doctors, as it can lead to chemical reactions with other medications you're already taking.
Many studies and anecdotal evidence attest to the benefits of using CBD hemp oil for building muscles and muscle recovery. By taking this cannabis-extracted substance, you can receive a wide range of health and fitness benefits that only a few substances and supplements can match.