Cannabis in the Start of 2019: Latest News and Developments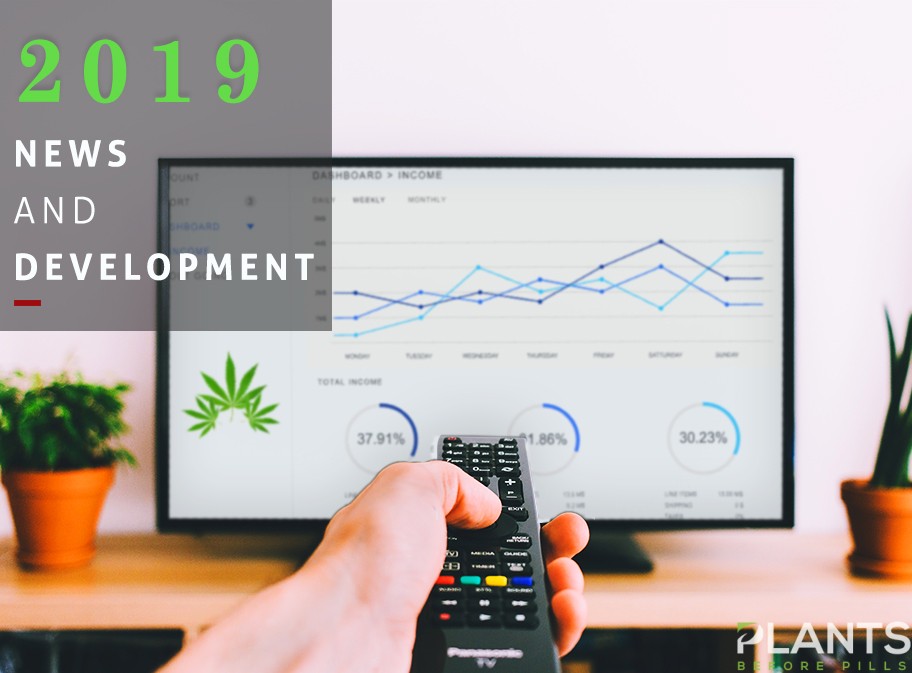 This year is a new start for many people, but for the cannabis industry, 2019 is only a continuation of its success. From the last midterm election to recent policy developments, you don't want to miss out on this trending cannabis-related news.
So, what's new in the cannabis world? Check out these three significant developments:
Farm Bill Passed Congress
This past December 2018, the United States Congress and Senate voted on the fate of the five-year-old Farm Bill, a bill that will legalize the use of hemp (Cannabis sativa L.) among others. In view of the intensifying support for the herb, it is no surprise that it garnered 87-13 votes in the Senate and a whopping 369-47 votes in the Congress.
Analysts believe that this move can help elevate the lives of thousands of American farmers as hemp can potentially be cultivated and harvested. Keep in mind that this plant has applications in many sectors. This includes the textile, automobile, manufacturing and other similar industries.
The next phase for this bill is whether it will be passed into law by the US President.
Nine States Projected to Most Likely Legalize Cannabis
After the legalization of recreational marijuana in nine states (including Washington, D.C.), Americans are anticipating the same move in the remaining states. Well, good news because nine states leaders have expressed the intention to legalize the use of the plant. This includes Connecticut, Illinois, Minnesota, New Hampshire, New Jersey, New Mexico, New York, Rhode Island, and Vermont.
As of January 2019, medical marijuana is legal in thirty-three states. However, some leaders also expressed support for medical marijuana, particularly in states such as Kansas and Wisconsin.
Sales Will Skyrocket
With overwhelming support for cannabis, it is reasonable to anticipate an increase in sales. Research organization Deloitte backs up this projection by releasing their latest forecast. According to them, Canada's market can reach $7.2 billion by 2019. Statists also anticipates a jump in worldwide spending from US 20.1 billion in 2018 to USD 24.4 billion in 2019.
With legalizations, new products and even innovative discoveries about this miracle plant, 2018 was a successful year. But it is only January, and the cannabis world has already received some good news. This 2019, you might want to strap in your seat belt because it looks like a successful ride for cannabis enthusiasts and businesses alike.
Cannabis and Weight Loss – What You Need to Know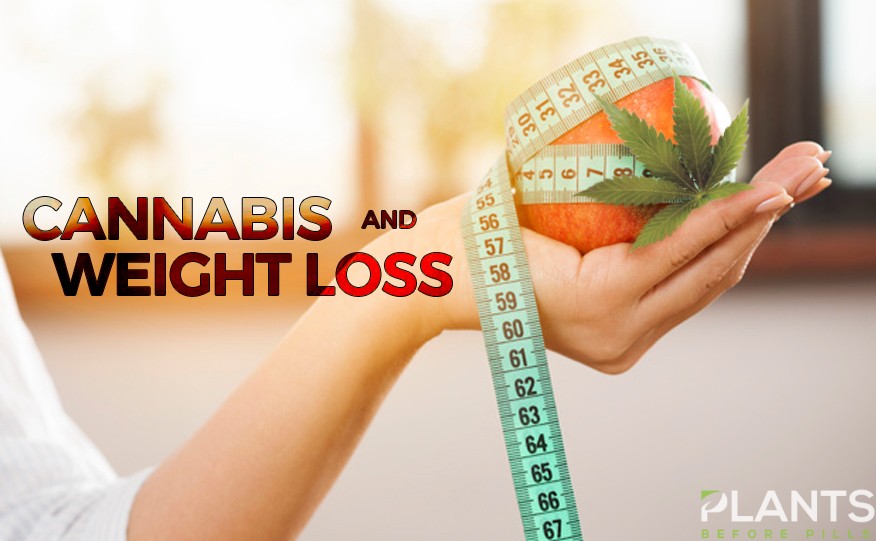 If we were to review the classic portrayal of marijuana users, it can be extracted that most of them are presented to be way thinner than the general population. In fact, it cannot be denied that using cannabis has long been associated with weight loss.
With this in mind, it is not surprising that many are wondering whether CBD, the compound found in cannabis that is currently conquering the modern market, promises the same result. Does it lead to weight loss, or does it contribute to weight gain?
If you're one among the many who are curious whether CBD could drive you towards your body goals, here is a brief summary of the latest discoveries about the relationship of CBD with body weight.
Read on.
What is CBD?
Cannabidiol, or CBD, is one of the many chemical compounds found in marijuana and hemp. Unlike THC, another compound found in the cannabis plant known to be its principal psychoactive constituent, CBD is a non-psychoactive compound. This means that consuming it won't get you the feeling of "high" associated with marijuana usage.
What Propelled the CBD Craze?
While CBD and THC share almost similar medical benefits, it is the former that is currently making waves in the global market given its non-psychoactive feature. This enables consumers to experience and enjoy the medical promises linked to cannabis without ending up in a "high" state that is usually accompanied by a high level of euphoria, slower perception of time, elevated heart rate, dehydration, or even mild visual and auditory hallucinations.
How Do You Use CBD?
Given the high demand for CBD in the global market, manufacturers have developed many possible ways on how to use the compound. Generally, there are 4 common ways to enjoy CBD. These include:
Similar to tobacco users, cannabis enthusiasts can consume CBD either by rolling a fine cannabis flower into a joint or using a vaporizer that has a cartridge containing CBD oil. Whatever the case, vaping or smoking CBD promises the quickest effects among all other options. This is because both practices allow the CBD to go directly into your bloodstream, making it quicker for the compound to reach your brain and deliver its calming effects.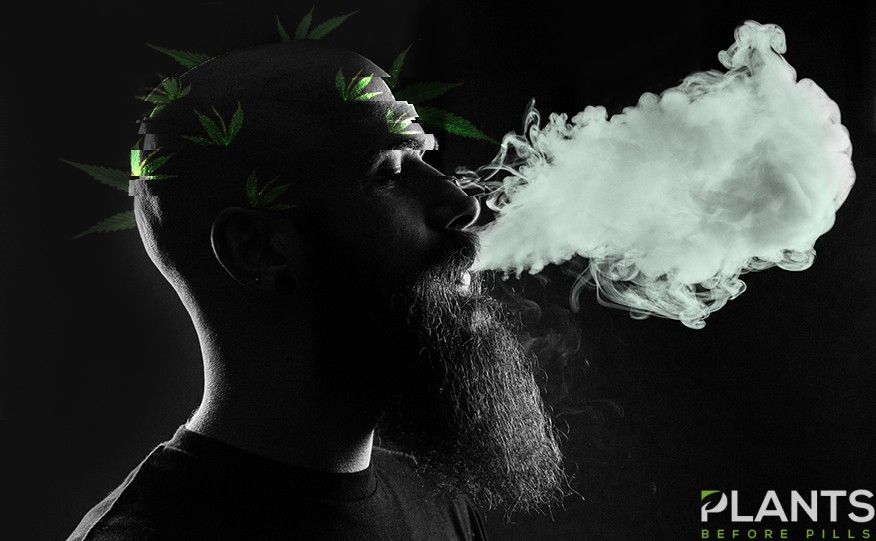 However, between the two, vaping CBD is commonly preferred over smoking cannabis. This is because the latter involve setting the joint on fire and inhaling everything that's burning, which contains carcinogens that can cause respiratory irritation. Moreover, since vaping CBD oil doesn't include the cannabis plant itself, the vapor produced comprises mostly cannabinoids, resulting to quicker and stronger effects.
If you're not a fan of vaping or smoking, you can still consume CBD and experience its therapeutic effects by turning to CBD-infused edibles. To date, there now comes a range of CBD edibles available in the market, including gummies, chocolates, brownies, to many more.
However, as opposed to vaping and smoking, taking CBD through edibles will require up to two hours for the effects to kick in. This is because eating CBD will lead the compound directly into your liver and digestive tract, resulting in the product to be partially broken down.
Generally, only about 20 to 30 per cent of CBD can be absorbed when you consume it orally through edibles.
Another option you might want to try is to experience the wonders of CBD via sublingual products. Generally, these could take on the form of tinctures, sprays, oils, or lozenges.
In this method, the user applies a few drops of the solution under the tongue and wait for the product to be absorbed.
Similar to vaping and smoking CBD, sublingually consuming cannabidiol promises users with faster results.
While some prefer to consume CBD, some also want to simply apply the compound directly to the skin. Since cannabidiol is known for its anti-inflammatory and pain-relieving properties, many tend to turn to the compound as a natural remedy for joint or muscle pain.
To date, many CBD topicals are now available for purchase, including CBD-infused lotions, balms, creams, salves, and transdermal patches.
Since the product won't enter the bloodstream, using topicals doesn't promise stronger therapeutic effects to users. However, it does offer relief from pain caused by inflammation of joints or muscles.
Marijuana and Weight Loss: How Are They Linked?
For years, the connection between marijuana usage and weight loss has been a hot topic in medical science. To date, while information about the subject remains to be inadequate, available studies have somewhat established a few important notes about it.
In 2011, for instance, a group of researchers has reviewed two representative epidemiologic surveys from the National Epidemiologic Survey on Alcohol and Related Conditions and the National Comorbidity Survey–Replication to evaluate the prevalence of obesity as a function of cannabis use. Basing on the results of the survey, which involved adults aged 18 years or older, the researchers had concluded that rates of obesity were higher among people who were not using marijuana over those who had consumed the compound at least 3 days a week.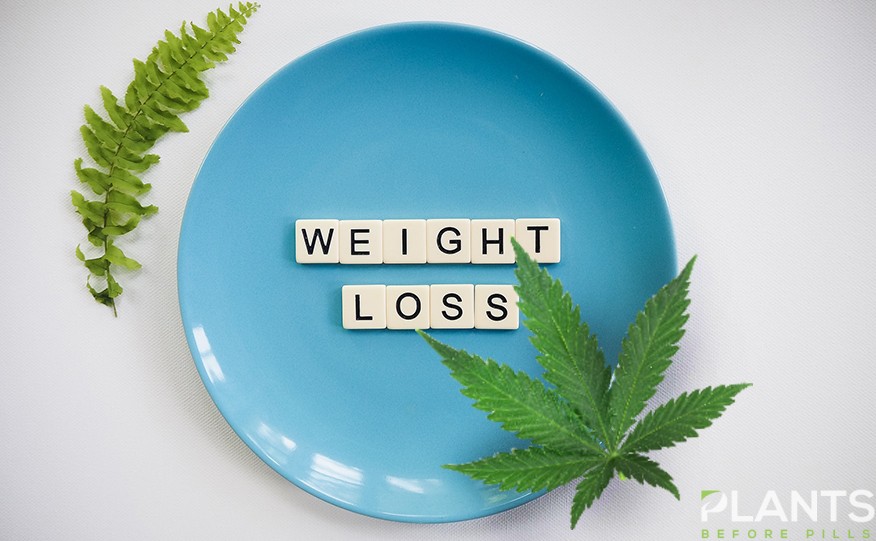 The results mirror an earlier study conducted in 2010, which aimed to examine the association between cannabis use and overweight/obesity in young adults by observing the frequency of cannabis use and body mass index (BMI) of 2566 young adults. In the said study, researchers were able to conclude that there is lower prevalence of overweight and obesity among young adults who use cannabis compared to those who don't.
The authors, however, noted that "further research is needed to examine the mechanism of this association."
CBD and Weight Loss: Weighing the Possible Connection
To date, as CBD continues its rise in popularity, many are concerned as to how it could affect a person's body weight. Since there is still little research about the correlation of marijuana with body loss, information about CBD's effect on body weight remain to be lacking as well.
However, since research on CBD's effect on the body continues to expand, some experts have a few theories on how CBD interacts with the body and result in weight loss. Among these theories include:
It promotes 'browning' of fat cells
In 2016, a study conducted by researchers from the Department of Biotechnology at Daegu University found that CBD has the ability to turn white fat (increases risk of heart disease, diabetes, etc.) into brown fat (can burn calories).
According to the study, CBD offers three major effects on fat stores in the body. These include stimulating genes and proteins involved in enhancing the breakdown of fat, increasing the number of mitochondria that results in improved ability to burn energy in the body, and minimizing the production of specific proteins involved in forming new fat cells in the body.
These discoveries had led the researchers to conclude CBD's potential as a possible agent in the treatment of obesity.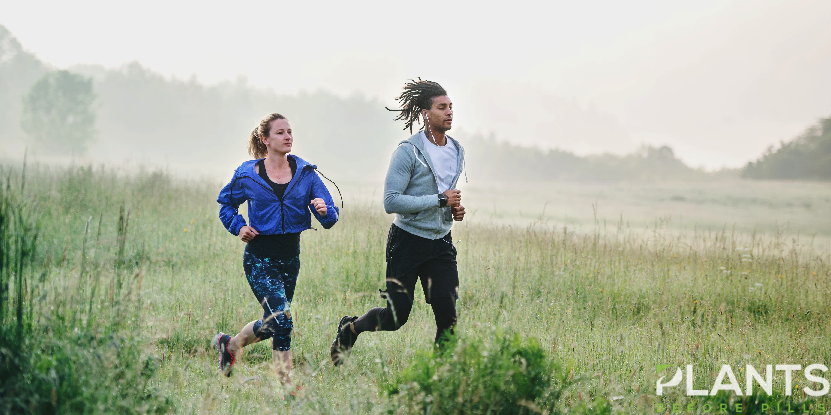 In a study involving animals conducted in 2008, researchers found that CBD has a role to play in enhancing the body's metabolism. According to researchers, this happens when CBD interacts with the CB1 and CB2 receptors residing in the brain and the digestive tract. By stimulating the said receptors, which assist in metabolising the compounds absorbed from food during the digestion process, CBD helps boost the body's metabolism, therefore promoting weight loss.
While THC is known to stimulate one's appetite, CBD is believed to do the opposite. In a 2018 study, researchers found that although CB1 receptors help activate one's hunger pangs, its antagonist receptors help in blocking it.
Since CBD has the ability to stimulate other molecules, including those that are considered to be CB1 receptor agonists, researchers believe that this could help prevent people from experiencing frequent hunger pangs that may lead to overeating.
The Bottom Line
To date, as CBD continues to emerge as a multi-billion industry, many are wondering what possible perks and advantages can still be extracted from the compound. Sure, while there remain to be tons of unanswered questions engulfing the product, various preliminary studies that lay down CBD's medical and therapeutic promises open a world of possibilities.
Be sure to talk to your doctor to know more about the possible effects of CBD usage.
Gov't Holds First Cannabis Hearing, Talks Policy Changes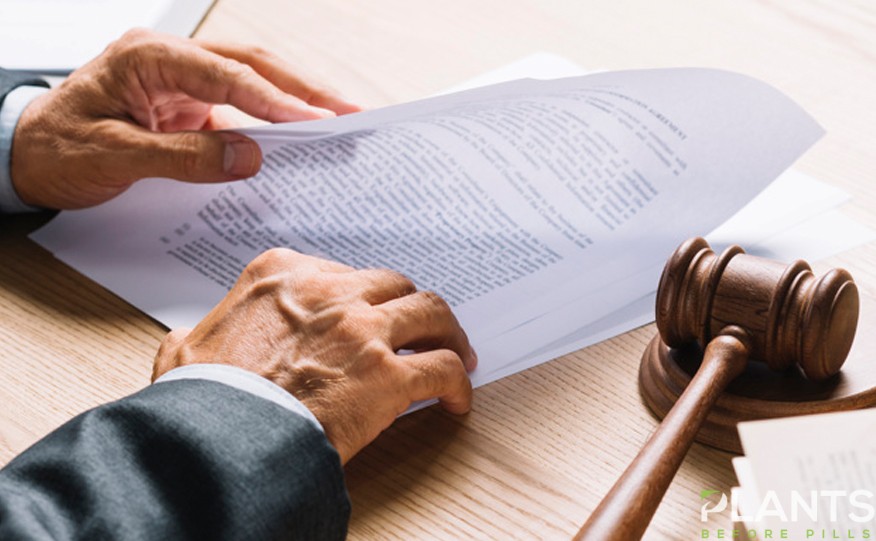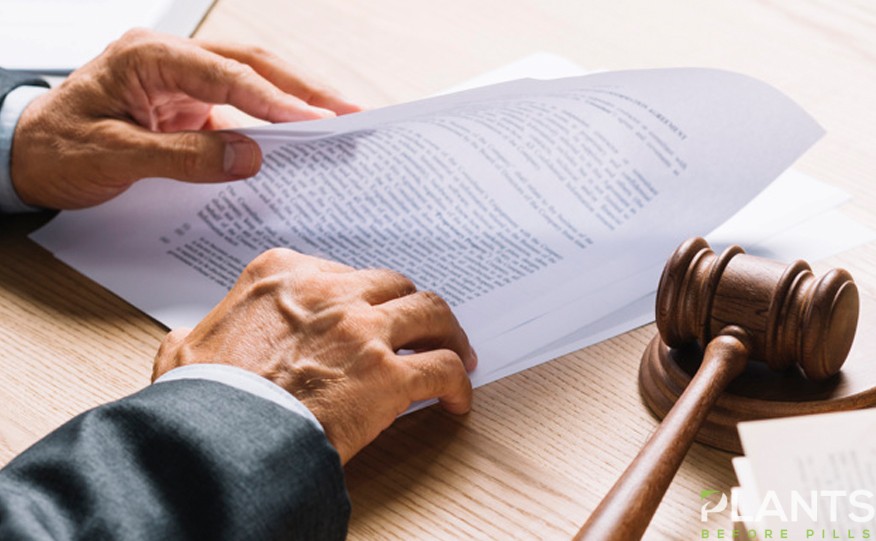 Last Wednesday, January 15, 2020, the House Energy and Commerce Subcommittee on Health held the first-ever cannabis hearing called 'Cannabis Policies for the New Decade.' The hearing was held at the John D. Dingell Room at the 2123 Rayburn House Office Building.
Present at the policy hearing were 35 bipartisan representatives from different government sectors. These include representatives and witnesses from the Food and Drug Administration (FDA), the National Institute on Drug Abuse, and the Drug Enforcement Administration (DEA).
Cannabis Hearing – What Was Tackled
Those present at the meeting tackled existing marijuana policies, its effects of marijuana on health, and the possible steps Congress should take to further research in the field.
According to Forbes, the government division came together to talk about and delve deeper into the current federal cannabis policies in place. This includes implications that may arise from putting marijuana in another category and exploring the possibility of cannabis research.
At the core of the discussion is the confusion between the legalization landscape, primarily because 11 states have already legalization the sale of marijuana, while 22 other states observe their own medical marijuana. This greatly clashes with the substance remaining illegal on a federal level.
In a statement, Republican Representative from Oregon, Greg Walden, said that "The states are way ahead of where we are federally."
Apart from tackling legalization concerns, the group reportedly touched based on marijuana being tagged as Schedule 1 substance and classified as having no medical use, yet there remains a lack of research on what the drug can provide.
To testify, DEA Senior Policy Advisor Matthew J. Strait from the Diversion Control Division, said, "Much like our partners at the Department of Health and Human Services (HHS), the Department and the DEA fully support research into the effects of marijuana and the potential medical utility of its chemical constituents."
To support the DEA's claim,  the Deputy Director for Regulatory Programs and Research of the FDA Douglas Throckmorton shared that the "FDA has an important role to play in supporting scientific research into the medical uses of cannabis and its constituents in scientifically valid investigations as part of the Agency's drug review and approval process."
Throckmorton continued, saying "As a part of this role, FDA supports those in the medical research community who intend to study cannabis by: 1. Providing information on the process needed to conduct clinical research using cannabis. 2. Providing information on the specific requirements needed to develop a human drug that is derived from a plant such as cannabis."
The meeting lasted for 3 and a half hours, however, the representatives have yet to make a decision nor cast their votes. Proceedings are available for viewing on the House Committee on Energy & Commerce website.
Thailand North Opens its First Cannabis Clinic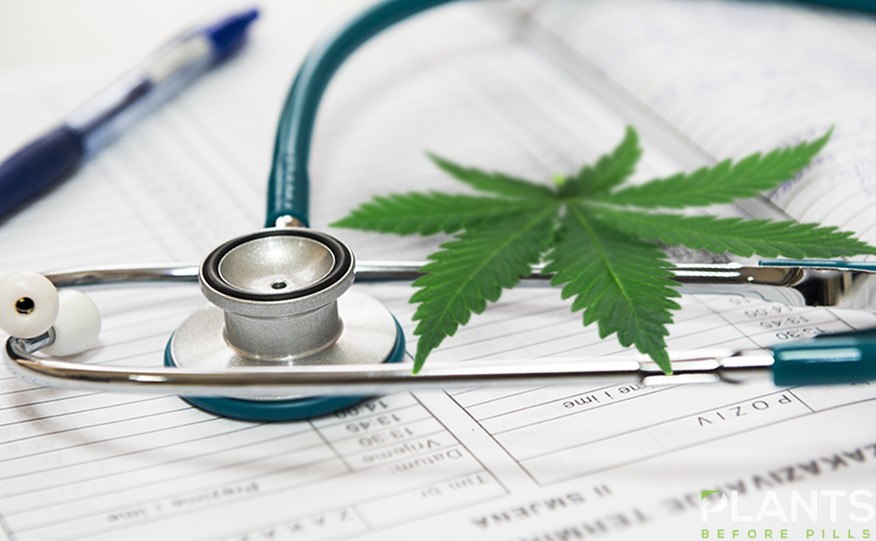 As the Ganja Festival 2020 is approaching, a second full cannabis clinic in Thailand just recently inaugurated in Chiang Mai last January 15, 2020. The cannabis clinic is located at the Nakornping Hospital at the Mae Rim district in Chiang Mai.
Following Thailand's legalization of medical marijuana in 2017, the country is now highlighting varying cannabis-based treatments and medications.
Located in Thailand's northern province, the healthcare center is expected to provide treatments for a wide range of diseases, including Parkinson's. Methods that will be administered in the said center will focus on both traditional and modern approaches using cannabis.
Cancer and Alzheimer's will also be treated via the use of cannabis, notes the ASEAN Economist.
Meanwhile, individuals suffering from body pains, neurosis-derived tremors, paralysis, insomnia, and migraine are also urged to seek treatment. Per the report released by the Bangkok Post, 22 people have enlisted as patients upon the clinic's opening. Patients that have registered include those suffering from insomnia, paralysis, as well as those suffering from cancer and needing palliative care, notes Coconuts.
In a statement, Anutin Charnvirakul, the public health minister said, "At least five groups of illnesses can be cured, or relieved, by marijuana extracts."
The healthcare center will have 125 medical staff in total. Of this number, 39 are doctors while four are traditional Thai medicine practitioners.
Charnvirakul continues to say that the Chiang Mai clinic "will be one of the 37 under the fourth phase of cannabis-based medical service expansion" in the country. The Chiang Mai clinic is reportedly the second one that has been opened in the country, with another stand-alone clinic having opened a week earlier in Nonthaburi.
More Cannabis Clinics to Open in Thailand
The ASEAN Economist reveals that 77 clinics are slated to be opened in total, one for each province of Thailand. Meanwhile, around clinics and health centers that have been operating in 2018 since the country changes its law to allow the production and consumption of medical marijuana.
Upon opening the first marijuana clinic in Bangkok, Dr. Prasert Mongkolsiri, director of the public hospital said, "Marijuana could be an answer. At least the patients' quality of life is improved."
The initiative is supported by the Public Health Ministry, whose cannabis supplies come from Kasetsart University. The university supplies approximately 2.2 tons of cannabis to the Public Health Ministry in partnership with Natakorn Thasnas, Kasetsart University's cannabis research director.
The clinic is only open from 1 in the afternoon until 4:30 on Wednesdays.