Cannabis in the Start of 2019: Latest News and Developments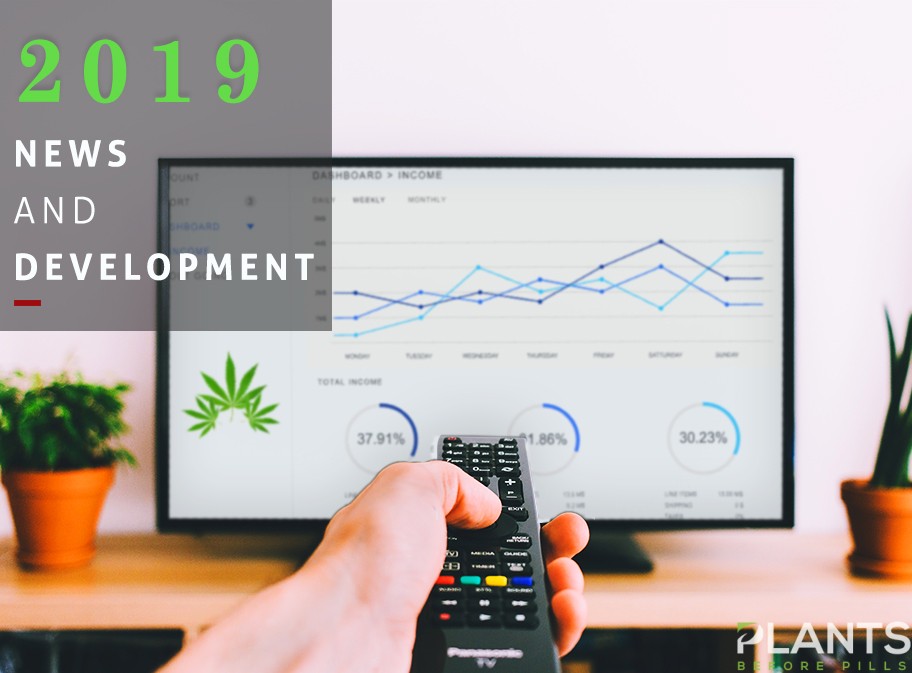 This year is a new start for many people, but for the cannabis industry, 2019 is only a continuation of its success. From the last midterm election to recent policy developments, you don't want to miss out on this trending cannabis-related news.
So, what's new in the cannabis world? Check out these three significant developments:
Farm Bill Passed Congress
This past December 2018, the United States Congress and Senate voted on the fate of the five-year-old Farm Bill, a bill that will legalize the use of hemp (Cannabis sativa L.) among others. In view of the intensifying support for the herb, it is no surprise that it garnered 87-13 votes in the Senate and a whopping 369-47 votes in the Congress.
Analysts believe that this move can help elevate the lives of thousands of American farmers as hemp can potentially be cultivated and harvested. Keep in mind that this plant has applications in many sectors. This includes the textile, automobile, manufacturing and other similar industries.
The next phase for this bill is whether it will be passed into law by the US President.
Nine States Projected to Most Likely Legalize Cannabis
After the legalization of recreational marijuana in nine states (including Washington, D.C.), Americans are anticipating the same move in the remaining states. Well, good news because nine states leaders have expressed the intention to legalize the use of the plant. This includes Connecticut, Illinois, Minnesota, New Hampshire, New Jersey, New Mexico, New York, Rhode Island, and Vermont.
As of January 2019, medical marijuana is legal in thirty-three states. However, some leaders also expressed support for medical marijuana, particularly in states such as Kansas and Wisconsin.
Sales Will Skyrocket
With overwhelming support for cannabis, it is reasonable to anticipate an increase in sales. Research organization Deloitte backs up this projection by releasing their latest forecast. According to them, Canada's market can reach $7.2 billion by 2019. Statists also anticipates a jump in worldwide spending from US 20.1 billion in 2018 to USD 24.4 billion in 2019.
With legalizations, new products and even innovative discoveries about this miracle plant, 2018 was a successful year. But it is only January, and the cannabis world has already received some good news. This 2019, you might want to strap in your seat belt because it looks like a successful ride for cannabis enthusiasts and businesses alike.
Dry Skin and CBD Skincare Products: Winter Edition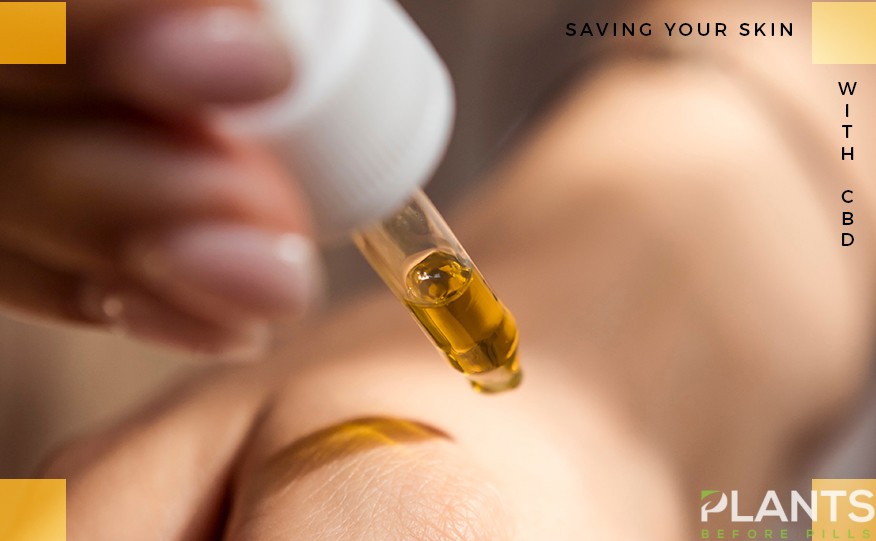 Now that the cold is starting to take over, you may have noticed that the weather is getting dryer and harsher as well. While most individuals enjoy winter and the snow that comes with it, there's nothing fun about getting flakes and dry patches on your skin. These are surefire signs that your face is dehydrated and your current routine does not go well with the cold weather.
Enter CBD beauty products. Infused with the goodness of cannabidiol, these goodies boost your skin's hydration levels, thereby improving your overall moisture level. While these are commonly used for treating pain, anxiety, stress, and other similar illnesses, these can also address a host of skin conditions, making it a great choice especially come wintertime.
Why Choose CBD
CBD oil products are made from natural and all-organic ingredients. Derived from hemp, cannabidiol can help soothe redness and inflammation. Thanks to its anti-bacterial properties, it can also ward off unwanted acne and prevent the formation of bad bacteria on the skin, one of the leading causes of pimples. Its gentle properties also make it best for those with sensitive skin.
Besides these benefits, CBD oil is beneficial towards keeping the largest organ of our body smooth, supple, and moisturized at all times. Because of its antioxidant properties, cannabidiol can effectively counter free radicals and instead, promote anti-aging. With its intensive moisture-boosting capacity, it can hydrate dry patches and prevent common concerns such as dry skin, wrinkles, fine lines, and overall tone dullness.
Winter Beauty Routine with CBD Oil Products
Winter is coming and you should definitely be prepared. After all, you don't want to be like the Night King whose skin and face spells dryness all over, right? Step up your game and add some cannabis-infused items to your everyday beauty routine to keep you looking your best.
Start with a clean slate.
Experts say it's actually best to use CBD products that fully stay and permeate the skin well. So, rather than washing the benefits of cannabidiol using a facial wash, industry experts say you should opt for serums and moisturizers infused with cannabis instead.
However, before putting these products on, make sure to start with a clean slate. Wash off all the grime using a hydrating cleanser that removes dirt while still leaving your face moisturized. If you have makeup or sunscreen on, don't forget to double cleanse using wipes or an oil cleansing balm. You may also opt for CBD facial near you.
Hydration is key.
Since the dry weather tends to suck up all the hydration from your face, repairing your moisture barrier is essential. To do this, slap on some serum to add an extra level of hydration.
One of the newest players on the market is the Saint Jane Luxury CBD Beauty Serum. Made from the whole hemp plant, the serum itself contains a whopping 500 milligram of full-spectrum of CBD. So while the bottle may seem small for its price, you'll only need a few drops to cover your whole face. Take a cue from Kaleigh Fasanella who suffers constant redness and dry patches with her rare condition.
Though a serum might be enough on regular days, wintertime is a whole new battlefield. Double up on hydration by using a moisturizer. The Kana Skincare Lavender CBD Sleeping Mask is a godsend since it already acts as a moisturizer and sleeping mask in one. Made with cannabis sativa seed extract, this is guaranteed to have you waking up radiant than ever before.
Don't forget the rest of your face.
While your cheeks and forehead may be your primary concerns, make sure to extend the rest of your routine to the rest of your face. This includes your eyes, lips, and even neck. Doing so ensures that the nutrients and beneficial properties of CBD skincare products are well distributed.
Slipping into a whole new season may be a difficult transition, especially when it comes to your skin and face. But with the help of these premium items, you can save your skin from total destruction.
The Effect of New Minimum Wage in Denver on its Cannabis Industry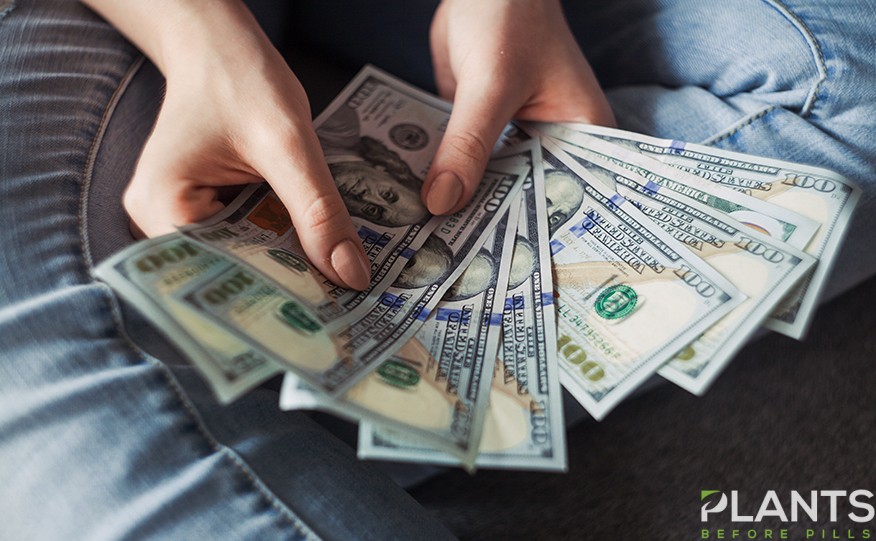 Research shows that entry-level positions in the cannabis industry are paid less than the mandated wage in Denver City. However, taxes negatively affect the city's cannabis industry and not labor costs. The introduction of a new law increasing the minimum wage in the city is expected to give marijuana workers better pay.
A survey that gathered data from cannabis companies in the city revealed that future entry-level workers will be given higher wages, in connection with the new law. This increase will lift the minimum wage to $15.87 by 2022. This means that the increase will be implemented incrementally every year and that the amount will reach $15.87 only in 2022.
Minimum Wage Law
While the law is fairly new and is set to take full effect in 2022, one marijuana company is starting to bring livable pay into the industry. Terrapin Care Station has recently announced that it will be implementing a company-wide increase in wages. The operator will be paying its employees a minimum of $15 per hour.
The Denver Post noted that Terrapin's increase in wages was announced 13 days before the Denver City Council passed the new law increasing minimum pay. Moreover, the company's $15-pay to be implemented this year outperforms the law, as Terrapin's employees will already be paid $15 sooner as compared to what the bill mandates.
A Denver-based company that connects companies and workers recently released its salary guide for 2019. According to the guide, the usual salary given to marijuana workers will be well below the minimum wage come 2020.
The guide showed that the average pay for budtenders is $14.9 per hour, $14.8 for packagers at manufacturing facilities and $13.9 for trimmers and harvesters. This shows that Denver companies will be required to impose increases to comply.
The report noted that Denver's minimum is 5.7% higher than the national average. It is important to note that the entry-level pay varies depending on the position type. Pay can range between $12 and $18.
Terrapin clarified that it $15 is just a starting point, which indicates it is planning to impose increases even after 2022. Such increases will be given after conducting a reevaluation every year.
Meanwhile, Denver officials recently increase taxes on recreational marijuana from 3.5% in 2018 to 5.5% in 2019. This is meant to cover housing programs.
State of Colorado Warns Against Contaminated Cannabis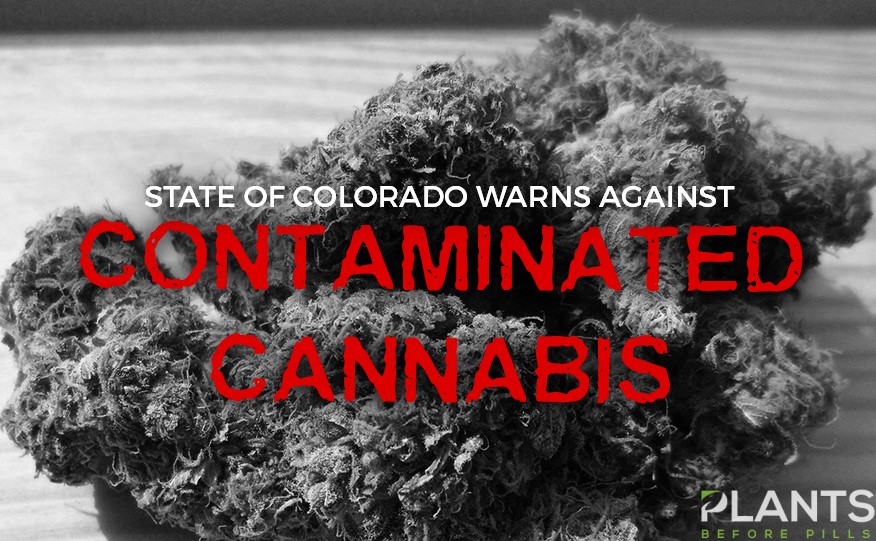 Colorado state authorities issued a public warning against potentially contaminated and moldy marijuana plants. The distribution of these cannabis plants was made due to technical errors. Both the Department of Revenue and the Department of Public Health and Environment issued a press release.
The company responsible for the system's glitch is called Metrc, an inventory tracking system. Because of the glitch, both medical and recreational cannabis showed findings inconsistent with their real testing results. Products sold and rolled out to the public have been labeled with unsafe due to their high yeast and mold content.
Apart from Colorado, Metrc is used in around 12 states and in the District of Columbia.
Despite this, Metrc remains firm in saying the system glitch only affected the state of Colorado. The glitch reportedly ran between October 21 and November 13, 2019.
Cannabis in Colorado
Following the error, the company quickly released a fix for their system. While the company already addressed the issue, director of external affairs and business development David Urbanowicz said, "We strongly encourage licensees to continue the best practice of checking test results in addition to the status presented in the system."
Following the distribution, the Department of Public Health and Environment from the state issued a health and safety warning. In a statement, officials said they were reaching out to the public because of "potentially unsafe levels of microbial contamination on retail marijuana and medical marijuana produced by several businesses."
Consumption or smoking these cannabis plants may result in health-related concerns, such as lung conditions. Bacteria and mold also lead to other life-threatening illnesses when ingested through smoking, vaping, or eating compromise marijuana.
In light of these, state authorities issued a recall for the products labeled and sold to the public. These were supposedly sold from October 21 to November 14, 2019.
Based on the findings, affected medical marijuana strains include 9LB Hammer, Blue Dream, and Super Lemon Haze. Dispensaries authorized to sell these products include Cross Genetics, Elevations, and Tweedleaf.
Meanwhile, recreational cannabis strains potentially contaminated include Doctors Garden, Ghost Cake Killah, Grape Ape, Green Dragon, Mighty Tree, Natural Alternatives for Health, and Snowball.
Customers who purchased these items are asked to throw away their products or return them to their dispensaries notes the Daily Mail.
As of writing, there are no affected or compromised individuals from ingesting the said cannabis products.