Cannabis in the Start of 2019: Latest News and Developments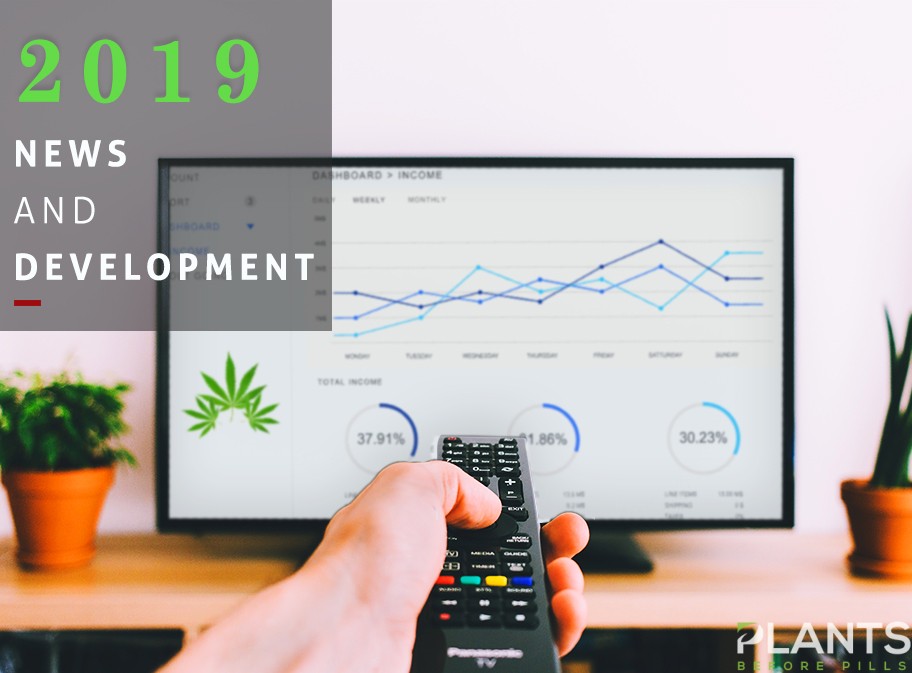 This year is a new start for many people, but for the cannabis industry, 2019 is only a continuation of its success. From the last midterm election to recent policy developments, you don't want to miss out on this trending cannabis-related news.
So, what's new in the cannabis world? Check out these three significant developments:
Farm Bill Passed Congress
This past December 2018, the United States Congress and Senate voted on the fate of the five-year-old Farm Bill, a bill that will legalize the use of hemp (Cannabis sativa L.) among others. In view of the intensifying support for the herb, it is no surprise that it garnered 87-13 votes in the Senate and a whopping 369-47 votes in the Congress.
Analysts believe that this move can help elevate the lives of thousands of American farmers as hemp can potentially be cultivated and harvested. Keep in mind that this plant has applications in many sectors. This includes the textile, automobile, manufacturing and other similar industries.
The next phase for this bill is whether it will be passed into law by the US President.
Nine States Projected to Most Likely Legalize Cannabis
After the legalization of recreational marijuana in nine states (including Washington, D.C.), Americans are anticipating the same move in the remaining states. Well, good news because nine states leaders have expressed the intention to legalize the use of the plant. This includes Connecticut, Illinois, Minnesota, New Hampshire, New Jersey, New Mexico, New York, Rhode Island, and Vermont.
As of January 2019, medical marijuana is legal in thirty-three states. However, some leaders also expressed support for medical marijuana, particularly in states such as Kansas and Wisconsin.
Sales Will Skyrocket
With overwhelming support for cannabis, it is reasonable to anticipate an increase in sales. Research organization Deloitte backs up this projection by releasing their latest forecast. According to them, Canada's market can reach $7.2 billion by 2019. Statists also anticipates a jump in worldwide spending from US 20.1 billion in 2018 to USD 24.4 billion in 2019.
With legalizations, new products and even innovative discoveries about this miracle plant, 2018 was a successful year. But it is only January, and the cannabis world has already received some good news. This 2019, you might want to strap in your seat belt because it looks like a successful ride for cannabis enthusiasts and businesses alike.
Cannabis Firms Experience Boost in Sales Amid Covid-19 Panic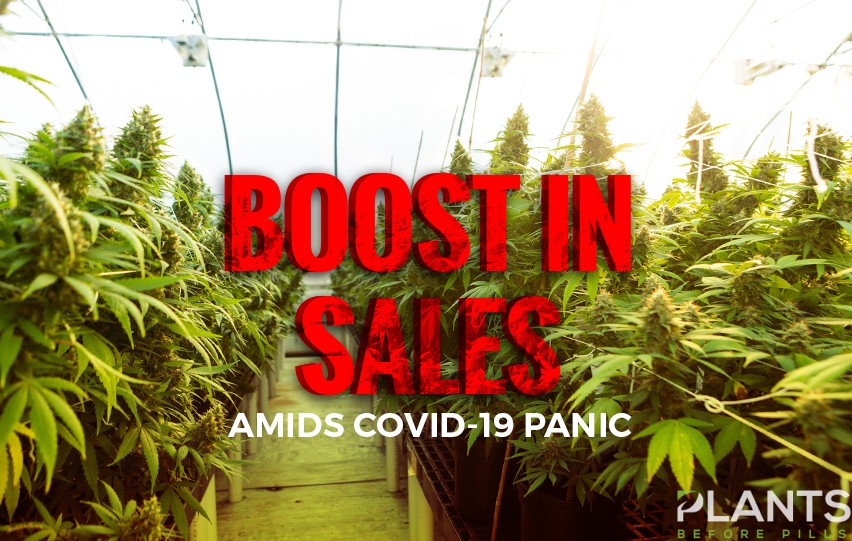 As the World Health Organization (WHO) declared the novel coronavirus called COVID-19 a pandemic, cannabis firms in the United States have experienced an exponential boost in profits as users increase their stocks. Stockpiling cannabis supplies amid the coronavirus pandemic comes as news of a prolonged self-quarantine threatens the country.
A number of marijuana dispensaries and cannabis businesses in different states have reported an increase in buyers and orders as the pandemic plagues the country, including Los Angeles-based NUG and Massachusetts-based firm New England Treatment Access (NETA).
In a statement to The Hollywood Reporter, head of sales for NUG, Steve Lilak said the reason why individuals are stockpiling is that they "are in scarcity mode. The streets are emptier, but specific businesses like grocery stores and dispensaries are seeing more people than usual – and people are stocking and purchasing in bulk. I've seen regular customers buying three or four of what they normally buy in just one of in L.A. dispensaries."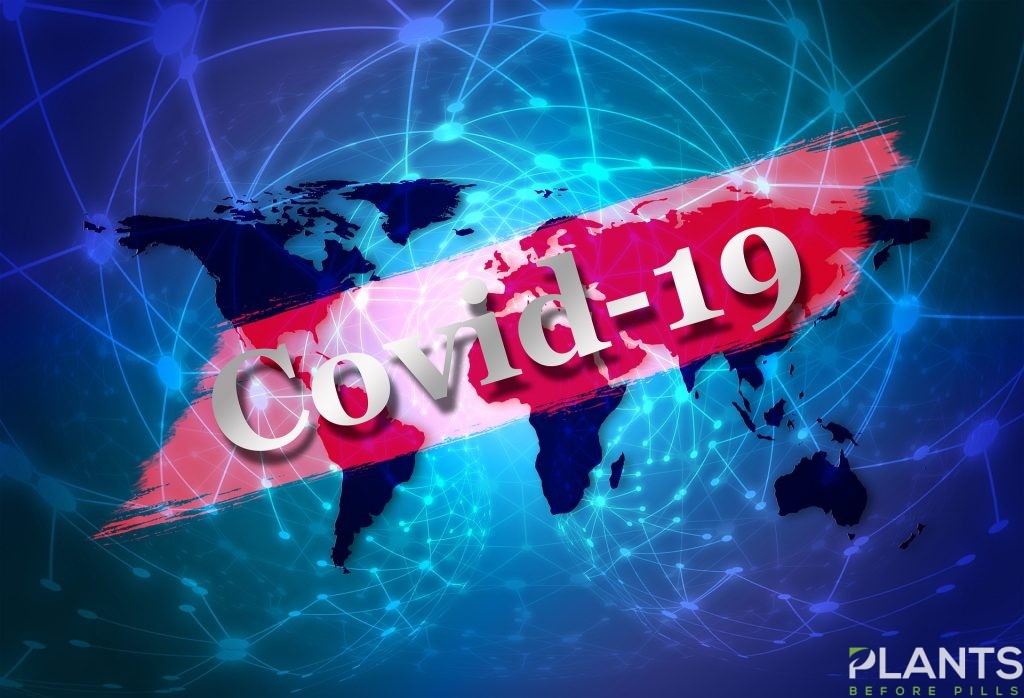 Increase of Stockpile for Impending Covid-19 Quarantine
Apart from corralling goods in a case of quarantine, individuals may be increasing their cannabis stash primarily because these offer calming effects to its users, remarks a Lowell Farms representative to The Hollywood Reporter.
Meanwhile, patients such as Mary K. Murray feel that they can better manage their pain and conditions with the help of marijuana, thus stockpiling the drug rather than waiting for her monthly prescription medication, reports WGBH.
Other cannabis firms who have a reported increase in sales include Caliva and Calexo. According to The Hollywood Reporter, Caliva is a delivery-based firm in California, while Calexo dabbles in sparkling cannabis drinks.
The same sentiments are echoed by Brookline's New England Treatment Access, which has seen a boost in its number of buyers. However, in keeping with the national and community guidelines in place, the NETA will only accommodate customers who place and reserve their orders in advance, notes WGBH.
Cannabis businesses are also urged by the International Chamber of Commerce (ICC) to practice remote work, avoid travel, as well keeping records of transactions. Moreover, the ICC, in partnership with the New England Complex Systems Institute (NECSI) also highlighted alternatives such as a utilizing a pick-up and drop-off service, home deliveries, or drive-by services to reduce contact time with buyers, thus preventing further spread of the disease.
NETA's practices fall in line with the guidelines posted by healthcare providers and industry professionals to practice social distancing as well as sanitizing and disinfecting places of business. Employees are equipped with disinfectants and latex glove, and the dispensary is disinfected every night.
Despite the boost in cannabis sales, industry experts believe the pandemic could potentially derail the development in the industry. Businesses, investments, as well as stocks, could see a change in their portfolio's as the disease continues to spread, states Forbes.
California Cannabis Taxes Hit Over $1 Billion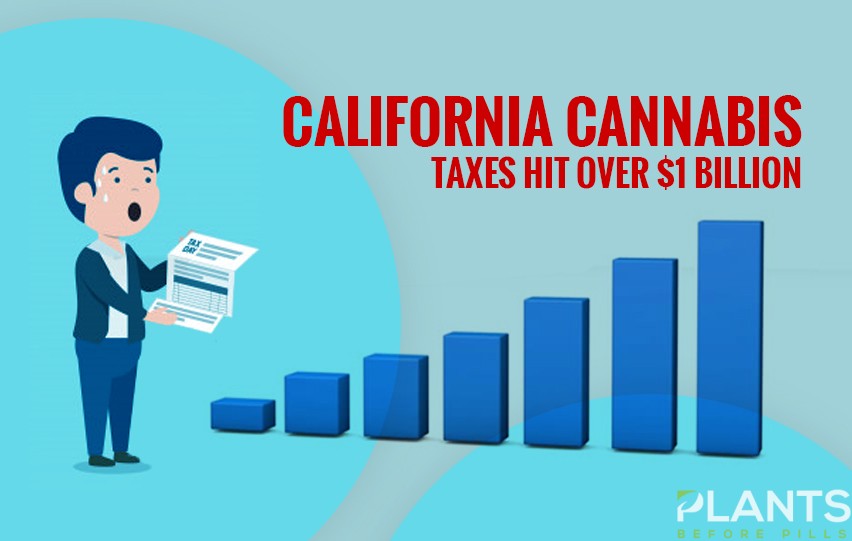 More than two years since the industry kicked into gear in 2018, commercial cannabis sales in California has already scored more than $1 billion in taxes as of February 2020, the California Department of Tax and Fee Administration (CDTFA) revealed last week.
As indicated in the figures released, cannabis tax revenues have totaled to $1.03 billion, with $498.1 million extracted from cannabis excise taxes, $123.4 million from cultivation taxes, and $403.1 million from state sales tax.
Most of the money, aside from covering regulatory costs, has been used to finance a variety of state-sponsored programs, including cannabis research, public safety grants, childcare for low-income families, and environmental clean-ups due to illegal cannabis grow, the official explained.
While the high record suggests a celebration for industry insiders and advocates, many were still concerned over the sluggish growth of California's legal cannabis industry, especially with the ongoing competition between the legal industry and the thriving underground cannabis market.
"It's an industry that was supposed to be huge, going gangbusters with the green rush," said Zachary Pitts, the chief executive of the Ganja Goddess delivery service and president of the California Cannabis Delivery Alliance. "It has been growing, but it's not nearly where I think people were expecting it to be."
In 2016, California voters approved the legalization of recreational cannabis and state officials projected around $1 billion a year in taxes once the legal industry matures. However, two years since the industry launched, growth has been found to be lower than expected.
As presented by the California Department of Tax and Fee Administration, growth in the industry in the fourth quarter of last year only scored about $2.6 million increase or 1.5%, a record that has been marked to be the smallest quarter-to-quarter gain in tax revenue since the market launched in 2018.
To date, under the current state law, those who engage in the legal cannabis market are to pay a 15% excise tax, a cultivation tax based on weight, and state sales tax. Cities and counties have also been allowed to tack on their own taxes, which can hit as high as 20%.
Jerred Kiloh, President of the United Cannabis Business Association, the premier cannabis retail association in California, said lowering those taxes could help advance the growth of the legal market, especially in competing against underground operators. California was able to seize a total of $1.5b worth of illegal marijuana in the past few months.
"Somewhere along the supply chain, we need to lower the cost of doing business," Kiloh commented.
3 Excellent Sleep Benefits with Using CBD Oil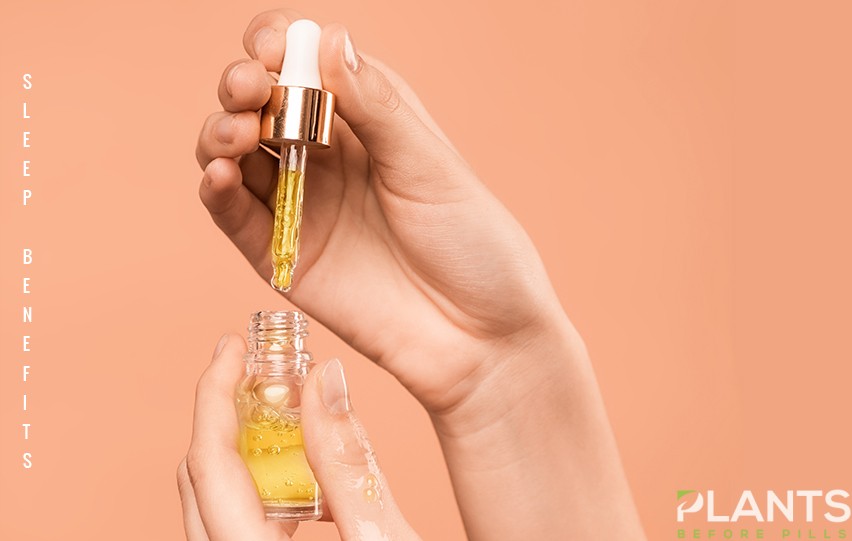 "Happiness consists of getting enough sleep. Just that, nothing more."
– Robert A. Heinlein, U.S. Science-Fiction Author
We live in troubled times – for some people, stressful times.
Cities on total lockdown, regular social interactions that we have taken for granted all our lives are now frowned upon (and are even being legislated against), and governments constantly talk of "flattening the coronavirus curve of infection." And if this curve isn't flattened, we'll lose thousands and thousands more.
The world has never seen anything like it, certainly not on such an all-encompassing global scale, and we used to think that it was the digital age and its social media that had suddenly made our world so much smaller.
There's plenty to concern us all, and plenty you could seriously lose sleepover.
Maybe, 3 or 4 months ago, you were even then struggling to get a good night's sleep – things on your mind, physical pain that's hard to manage, or anxiety and stress over those things we realize are out of our control anyway. All of these issues can contribute to a disturbed night's rest. We've just had another one added now.
And maybe, just maybe, this is all water off a duck's back to you, all this death and illness potentially on your doorstep, and nothing can affect you from that sweet moment your head hits the pillow. Lights out. See you in the morning. If you are one of these kinds of people, count yourself lucky. Many people out there will be just plain jealous of you.
Whoever you are, and whatever you feel about what's going on around you with the coronavirus pandemic, finding a natural way to relax, especially at night, is going to be of significant benefit. For many, an appreciated and much-needed benefit – one that could drastically improve their lives, and their outlook in these troubled times.
We've all been there. Getting yourself into bed at a reasonable time, possibly in preparation for a testing day to follow, only to simply lie there, staring blankly at the ceiling. Sleep seems a million miles away. And, to top it all, when it does come, it's broken and unrestful. You surface the following day feeling more tired than when you hit the hay 8 hours ago.
If this sounds like a typical scenario, maybe a little lateral thinking is called for, and maybe the use of CBD oil for better sleep will be the difference your troubled mind is looking for.
Important: If you are currently taking any form of prescription medicine, it is vital that you first consult your family physician to guard against possible negative interactions between these and the CBD oil.
What is Cannabidiol (CBD)?
Cannabidiol (CBD) is one of the many cannabinoid substances found in cannabis. However, the substance itself doesn't usually produce the "high" that cannabis smokers have long enjoyed. CBD medical studies have pointed with evidence to the fact it can be medically beneficial in treating certain neuropsychiatric disorders, such as anxiety, epilepsy, and even schizophrenia.
CBD Oil Sleep Benefits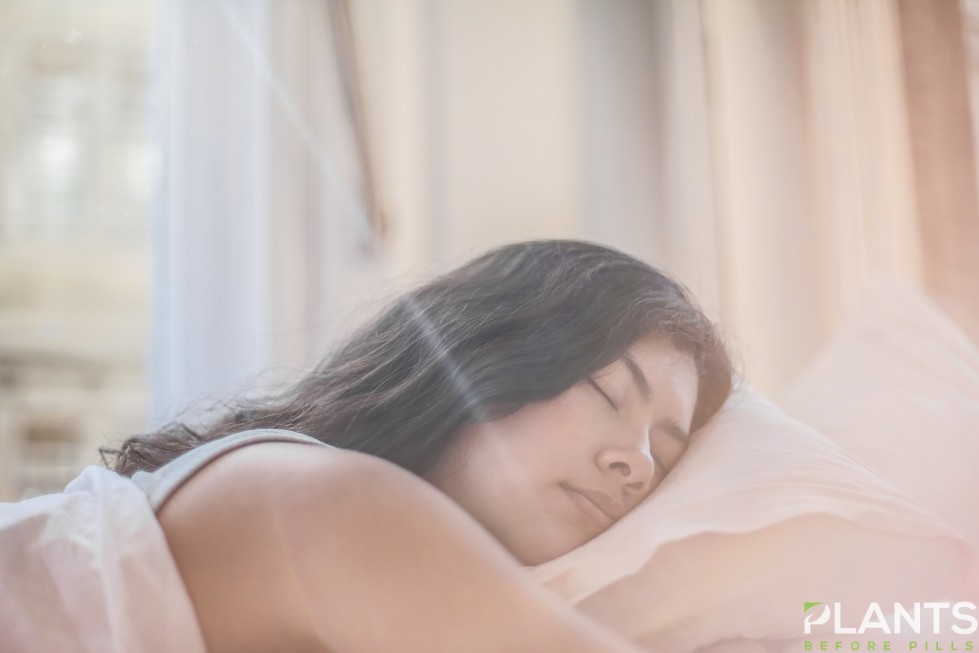 The evidence found shows that CBD exerts a calming effect on a person's central nervous system. It is for this very reason that new researchers have studied the effect of CBD on those will disturbed sleeping patterns.
#1. Enhanced, Deeper Sleep
Pharmacology researchers from the Department of BioMolecular Sciences at the University of Michigan specifically looked into CBD's effect upon the daily physiological patterns of circadian rhythms in its clinical study.
Circadian rhythms are physical, mental, and behavioral changes that follow a daily cycle. Responding primarily to light and darkness in an organism's environment, sleeping is a prime example of a circadian rhythm. Think of them as your biological clocks.
In this and other studies, CBD demonstrated a positive enhancement in subjects, with most of them reporting 7 hours of uninterrupted sleep. The ability to recall dreams significantly decreased, pointing to a far deeper sleep than normal, as dreams occur during the crucial REM stage of sleeping.
#2. Anti-Anxiety & Anti-Depressant Effects of CBD
As mentioned above, studies have found that CBD has a positive medical effect on those who suffer with anxiety – one of the biggest factors when it comes to disturbed sleeping. By calming the mind of the anxious person, overthinking at night is significantly reduced, and therefore enables sleep to come and, just as importantly, stay.
This calming response to the CBD also has another beneficial element – the less anxious you are, the better and clearer your cognitive thinking and rationalization skills, meaning you can resolve issues more adeptly and faster, and so allow for better sleep.
#3. Pain Management
CBD has been proven to both help rebuild brain cells and to improve the natural serotonin levels in trial subjects. Furthermore, it also affects anandamide levels and the brain's opioid receptors. All of these are known to positively affect our perception and management of physical pain.
Many people are unable to sleep deeply and fully because they are, in some small way, easily affected by pain. With improved natural pain management, this becomes much less of an issue come lights out at night.
To recap, CBD has been proven to produce enhanced, deeper sleep, even for those who suffer from anxiety and physical pain. So, on that note, sweet dreams and sleep well.