What 2019 Has in Store for the World of Cannabis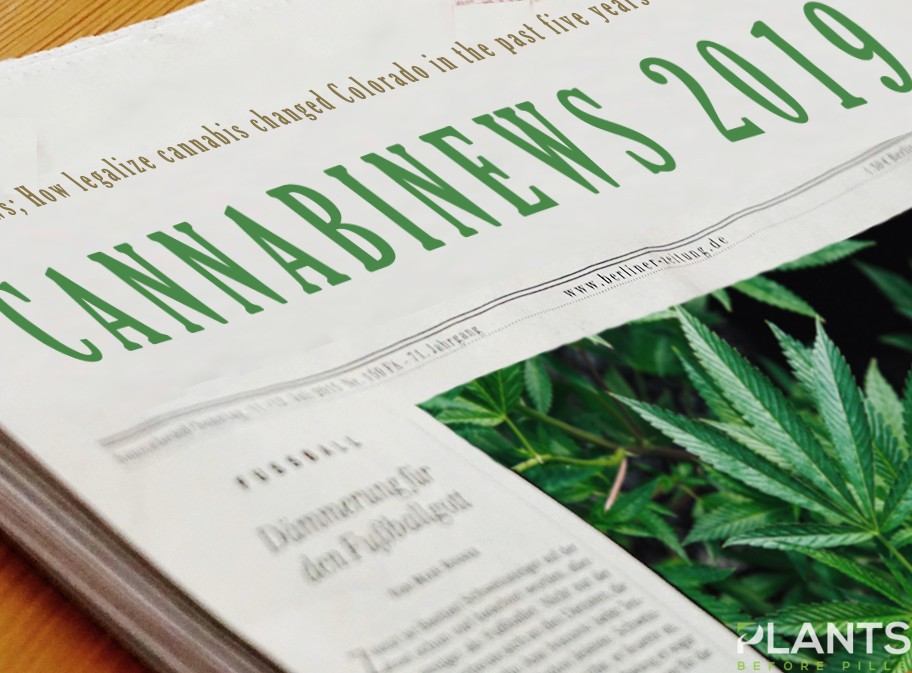 With the recent developments and successes that the cannabis industry attained in 2018, it seems that there is no looking back. For many who belong to this industry, 2019 will be a year that will exceed new heights. From hopeful legalizations, tasting more edibles, and seeing more skincare products infused with CBD, 2019 has many more in store for you.
To keep up with all the latest news and developments about cannabis, look at what this article has for you.
Expected States to Legalize Marijuana – Cannabis Update
The midterm elections last November ended up favoring the legalization of marijuana. Here, many states were in favor of the use of cannabis for adults. As per writing, medical marijuana has been recognized and legalized in thirty-three states. This is in addition to the ten which have legalized cannabis for recreational adult usage.
With numerous governor candidates winning, you can expect these numbers to rise in 2019. Armed with continued public support around the country, lawmakers are foreseeing policy reform when it comes to the usage of this herb. For one, at least nine states are slated to pass and regulate marijuana use. These states include Connecticut, Illinois, Minnesota, New Hampshire, New Jersey, New Mexico, New York, Rhode Island, and Vermont.
The state of Kansas, through Governor-elect Laura Kelly, showed support for medical marijuana use, even joining Missouri and Oklahoma to rally behind its back.
The Rise of Hemp Edibles
Together with the overwhelming support for this herb, users can expect edibles to be legalized and be on the shelves this year. Gone are the days when pot brownies are the only ones you can make or buy from your friendly store. Today, law enforcers are looking for efficient ways they can regulate dosages when it comes to food consumption.
While CBD oil and marijuana aren't widely consumed in all states, chefs and other culinary experts are predicting that they will be widely used and developed for trade shows. Even other hemp product such as hearts, seeds, and oils will have attention.
CBD-Infused Skincare
With more individuals getting into skincare, it comes as no surprise that many companies have been developing newer lines that target skin improvement. For this year, you can see more businesses coming out with CBD or hemp being at the forefront of their new products. Not only is it great for reducing inflammation, but it is also helpful for soothing inflamed skin and tired muscles.
2018, had a successful run in the cannabis industry. As you can see, 2019 has just started, and it already has so much to offer. So, wait and see what the year has in store for the cannabis industry.
Washington State U and BRC Team Up for Medical Marijuana Research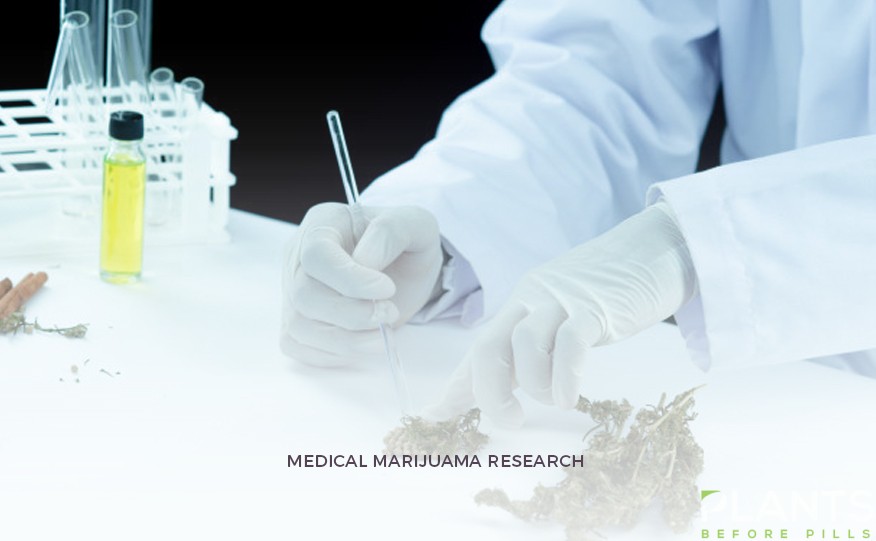 Washington State University, one of the oldest land-grant universities in the American West, announced Wednesday, Nov 6, it will be partnering with DEA-registered pharmaceutical company Biopharmaceutical Research Company (BRC) to further study medical marijuana and its effects.
In a press release, the public research university said it had agreed to launch an innovative new partnership with BRC to "to evaluate cannabis and accelerate the pace of cannabis research."
As part of the arrangement, WSU researchers will use BRC analytical services and expertise to explore the health effects of cannabis on physical and mental health, along with the impact of cannabis-related policies on the health and safety of the public.
"We know less about the health benefits and risks of cannabis than almost any other drug. Currently, cannabis researchers must jump over extensive barriers to obtain cannabis they need to conduct human and animal research on the effects on health," said Dr. Michael McDonell, chair of WSU's Collaborative for Cannabis Policy, Research and Outreach (CCPRO). "Our partnership with BRC allows us to begin to work together to problem-solve innovatively through federally compliant strategies to obtain cannabis for research purposes."
Source of Marijuana Research Data
For over half a century, there is only one federally-approved source from which researchers are allowed to obtain marijuana for clinical research – the University of Mississippi farm, which is run by the National Institute on Drug Abuse.
This long-occurring monopoly has put researchers hand-tied and slowed the advancement of cannabis studies for years. It is not only until August 2019 that the federal government announced plans to change this and increase the number of producers who can grow marijuana for scientific research.
Although neither WSU nor BRC is currently allowed to cultivate cannabis, the collaboration is expected to help address the need for easy access to high-quality cannabis for research purposes.
"Partnering with a research institution of Washington State University's caliber ensures that we are working with premier investigators to uncover the promise of these products and, also, that we are meeting our responsibilities, as far as public safety risks are concerned," commented BRC CEO George Hodgin. "We know these products have shown a great deal of promise in aiding patients suffering from a variety of health conditions, including PTSD and chronic pain, yet federally-compliant research in the United States is sorely lacking."
Working as a pharmaceutical company that is federally compliant and registered with the Drug Enforcement Administration (DEA), BRC's mission is to address the needs of America's scientific community for diverse types of research quality and CFR-compliant cannabis.
In 2016, it has filed for a cultivation permit, which, if granted, would allow the company to produce its own cannabis and cannabis-derived products for federally approved research.
Edmonton Councillor Wants to Clarify Laws Re Cannabis Lounges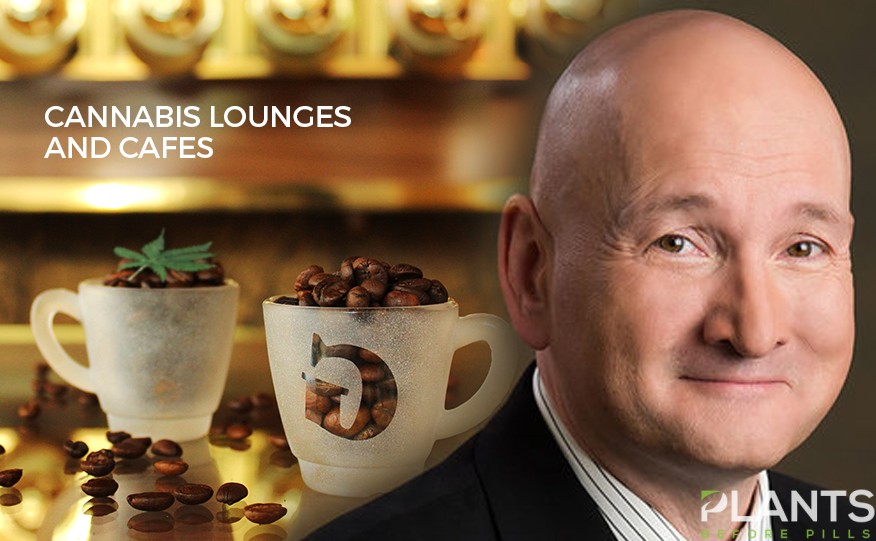 In light of the recent legalization of cannabis edibles in Canada last month, Councillor Mike Nickel pointed out a blind spot in Edmonton's cannabis laws. According to the Ward 11 councillor, the lack of provisions referring to cannabis cafes and lounges in the bylaws and regulations can pose problems in the future.
With the passage of Cannabis 2.0 in Canada, derivatives such as edibles, vapes and topicals became legal across the country. Now that edibles are legitimate products, the councillor emphasized the need to ensure that these are consumed safely and responsibly. The legalization of such items also enables Canada and its cities to grow businesses related to these products.
Cannabis Lounges and Cafes – What Needs to be done
In a statement from Nickel cited by Edmonton Journal, he said that "there is a business model on the edible side that needs to be actualized." Because of this, there is a need to "create the licensing environment for that to happen."
In line with this, he remarked that cafes and lounges will inevitably pop up in the country, just as they did in some parts of the United States. However, Nickel observed that "no other place in the country right now has enabled in their bylaws the concept of a cannabis lounge."
The establishment of the first dispensaries in the country last year created zoning problems. One prominent issue regarding is location, just as what happened to Fire and Flower's application for a site. The application was denied as it was "a few inches too close to a school."
Because of such issues in the past, Nickel found it important to clarify legislations about how to create lounges, how to encourage such businesses and how to zone them. In addition, the councillor also said that further illumination are required as to where and how edibles should be consumed.
Meanwhile, marijuana cafes and lounges were not allowed in Alberta during the legalization in 2018. However, the report clarified that the government has the authority to give out licenses for these at a later date.
With the councillor's proposal, he hopes to place the matter on the radars of federal and provincial legislators for safety purposes and economic opportunity.
Cannabis 2.0 is projected to bring the country's industry to a total of $3.7 billion by the end of 2020.
$1.5b Worth of Illegal Marijuana Plants Seized in California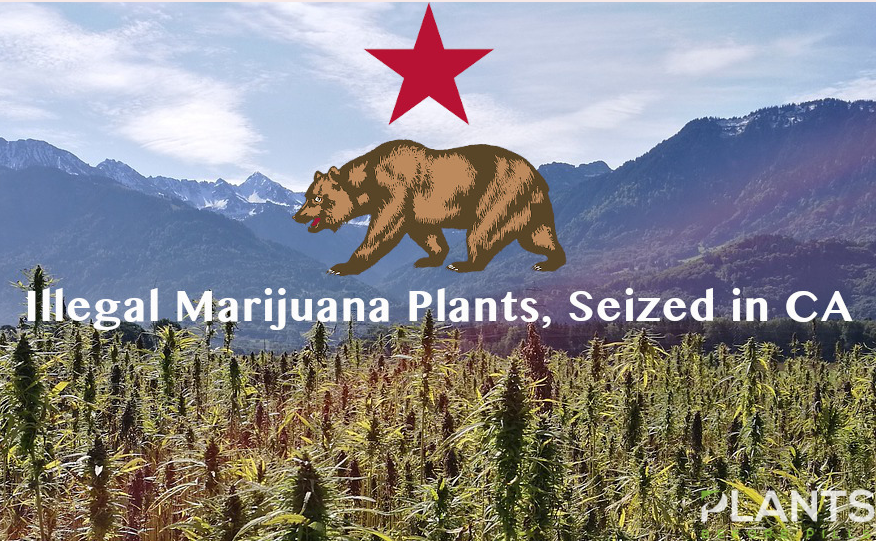 State authorities from California announced their confiscation of more than $1.5 billion worth of illegal marijuana plants in the state. Based on the state's findings, the total amount seized by state officials is approximately 10 million.
News of the seize and destroy operation by local authorities come after the state doubled its efforts to crack down illegal grow sites in the whole of California. From the 254 raids conducted in the previous year, the program increased its number of raids for 2019 by 91, amounting to 345 raids for the year.
Under the Campaign Against Marijuana Planting Program, law enforcement agencies were able to capture 148 people. Moreover, officials also gathered a total of 168 weapons for their raids in 2019. The numbers significantly rose compared to 2018's 52 arrests and seizure of 100 firearms.
Following these events, state attorney General Xavier Becerra said, "illegal cannabis grows are devastating communities. Criminals who disregard life, poison our waters, damage our public lands, and weaponize the illegal cannabis black market will be brought to justice."
California Marijuana Cultivation
Although the state of California already legalized marijuana cultivation in 2016, there are illegal cannabis farms who are still reportedly taking advantage of the situation. Under the provision set under Proposition 64, growers may cultivate up to six plants at a time for personal consumption. Meanwhile, businesses are required to obtain approval and license from the government prior to starting operations.
The state-issued search warrants of illegal cannabis plants in California. The Federal Bureau of Investigation and the California Department of Fish and Wildlife worked alongside the Kern County Sheriff's Department to execute the search.
In total, authorities searched 11 suspected fields in Arvin. Of the total 459 acres, local authorities obtained a whopping 10 million illegal marijuana plants.
In a statement released via Facebook by the Kern County Sheriff's Department, the department believes the cannabis plants could reach more than $1 billion if sold on the black market. The department said, "these illicit marijuana gardens were grown under the guise of legitimate hemp production. The Food and Agricultural Code and Health and Safety Code define industrial hemp [as] containing less than 0.3% THC content."
Upon testing the illegal marijuana plants grown in the Arvin area, police reports say the "levels of THC in these fields were well over the legal limit for industrial hemp production and were in fact cannabis."
Investigations surrounding the incident are still on-going.