4 Ways to Include Cannabis in Your Summer Fun Activities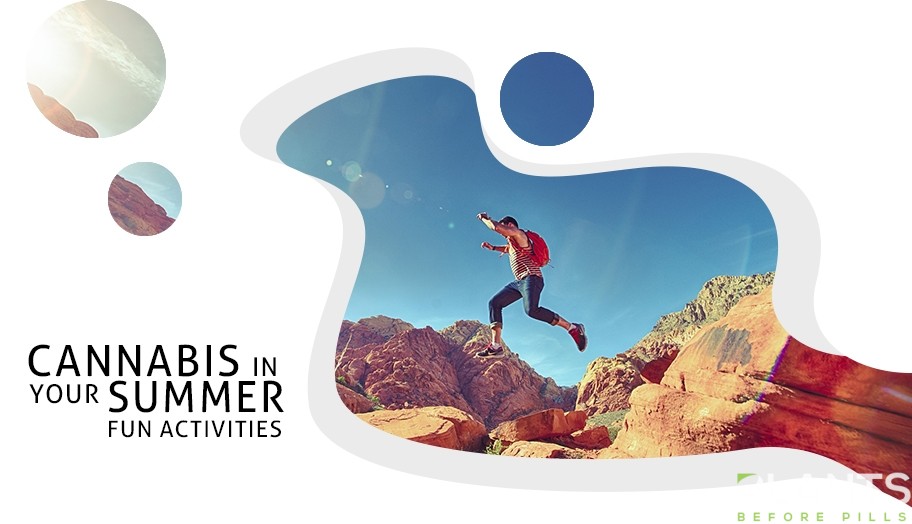 Summer is around the corner. This season is the time to appreciate the company of your friends and family. It is also the best time to indulge the great outdoors and absorb the good vibes that nature brings. Summer is also ideal for trying cannabis while indulging in these outdoor activities.
Why Use Recreational Marijuana?
Marijuana has regained its popularity in these recent years because of its medicinal properties. More than 30 U.S. states given a green light to use this plant as a mode of treating various types of diseases, including chronic pain, Alzheimer's disease, and heart disease.
Of these 33 states, only ten allow the recreational use of marijuana. Residents in these areas can use the plant for relaxation and fun. Of course, there are age requirements and other restrictions. But people living in these states can buy and use the plant with more liberty than in jurisdictions where users can only purchase cannabis if they present a prescription and medical cannabis ID.
Cannabis users cite many benefits from taking the plant for recreational purposes. They say that occasional smoking, vaping cannabis, or taking marijuana provides them a deep relaxation and heightened spiritual awakening and experience. Others also claim this plant has boosted their:
Thinking and problem solving
Reaction time
Coordination
Judgment and decision making
Mood
Memory
If used when indulging in enjoyable activities, cannabis can give them an enhanced experience that users can enjoy while taking a vacation outdoors in dry and hot weather. Smokers of this plant also say they get a different (even out of the world) kind of sensation.
Cannabis for Summertime Outdoor Adventures
If you're one of the lucky ones who lives in any of the states where recreational marijuana is legal, try using marijuana while taking time off in summer. Here are some exciting and healthy ways to incorporate the herb in your outdoor recreational activities during this season.
Hiking or Trekking
Taking long walks in forests, mountains, and other breathtaking natural environments is a great way to connect with nature. Experts say that even two hours of nature time every week can boost health and wellbeing.
But for some people walking for extended hours can be exhausting and dull. One way to boost your motivation for your walk is by taking marijuana. This plant contains compounds that can boost your focus while keeping your mind and body well-coordinated.
Camping
For many adventure lovers, the great outdoors is best experienced overnight. Pitching a tent while staying outdoors during nighttime is an experience to relish during summer. But this activity can get an added boost if you include marijuana in your things to bring list. Adding this plant to your campfire can add some spice to your moment with nature. But you should do this with extra caution, especially if you're bringing children with you. Only adults are allowed by law to smoke or use marijuana for health reasons.
Stargazing
If you're one of the less adventurous types, who want to go outdoors during the night, stargazing with your family or friends is a good option. This activity is probably the least expensive, costly, and taxing endeavors you can take during quiet summer nights. And you don't need to use powerful telescopes or become an astronomer or astrologer to enjoy this experience. Just viewing the stars twinkling in the vast expanse of the dark skies can be very calming and can be mentally stimulating. Adding marijuana to the equation can further boost your mental faculties while keeping your body relaxed.
Flying a Kite
Kite-flying might be for children, but this low-cost pursuit is a fantastic way to spend a lazy Sunday afternoon while taking a dose of marijuana. The summer breeze is perfect for flying kites of different colors, shapes, and sizes. Using cannabis while enjoying this mindfulness activity can further boost the benefits of meditation.
Summer is more fun if you use some recreational marijuana. Just make sure to take this herb in moderation to avoid experiencing its side effects.
Bella Thorne Launches Cannabis Brand, Partners with Glass House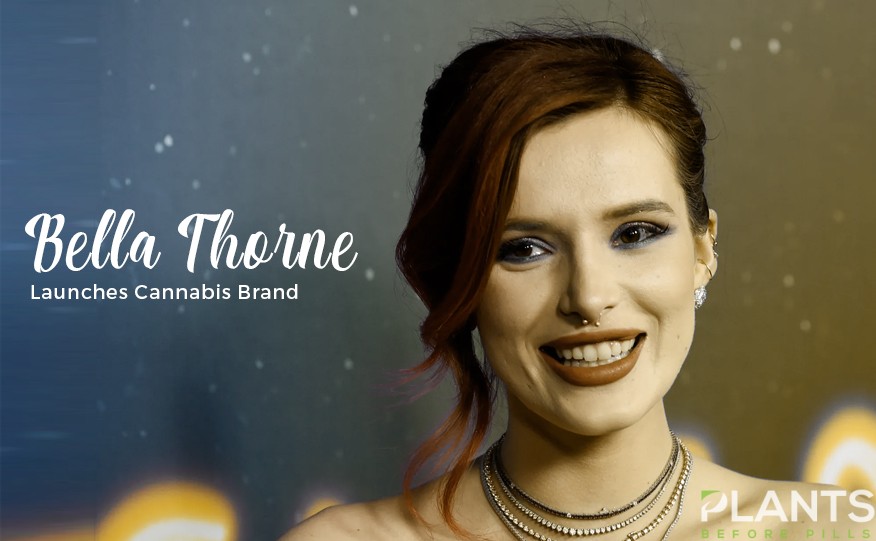 Actress and musician Bella Thorne recently partnered with the Glass House Group to launch Forbidden Flowers, new cannabis and CBD brand on the market. The partnership announced its venture on Wednesday, October 9, 2019.
Forbidden Flowers is a brand which aims to users a wide range of strains and varieties of marijuana cultivated at the Glass House Farms in Santa Barbara. The strains include offerings from the Indica, Hybrid, and Sativa varieties, as well as a number of CBD products manufactured especially for the company. The company takes pride in growing these with the help of "coastal sun, organic standards and environmental sensibility to deliver uncompromising quality to consumers."
According to Nylon, the company will be selling pre-rolls in packs of five. Meanwhile, cannabis flowers will be sold in packs of eight housed in glass jars.
The company is celebrating its launch with a seven-week tour, starting with a pop-up store in different locations. The initial launch of the Forbidden Flowers Tour started on October 10, 2019, with the first pop-up location being revealed on their Instagram page come Friday, October 11, 2019. Every Thursday until November 21, 2019, the company will be announcing its California locations on its Instagram page.
After the initial seven-week tour across the Golden State, the cannabis company will be selling its products in various locations in the state.
Bella Thorne and her Anxiety
In a press release, Bella Thorne revealed she has "struggled with anxiety for many years, and weed was the one source I found for me to do the most healing. Because of the properties in weed, I have been able to cope with my anxiety in a natural way, rather than my doctors trying to fix it using prescription drugs."
Groovy Singh, chief marketing officer of the Glass House Group, said the "creative direction [of Bella] on Forbidden Flowers has been absolutely artistic and impressive. We're proud to join forces with Bella in rolling out this sexy, enticing, high-quality brand that embodies her captivating spirit. At a time when more people are exploring the power of cannabis, we look forward to introducing a whole new community to the benefits of cannabis and to Bella sharing with her fans and consumers the ways she incorporates cannabis and CBD into her daily lifestyle."
Through her different social media platform, Thorne hopes to reach and educate her fans and followers about the benefits of cannabis, and by extension, how she incorporates these into her daily life.
CBD Treats to Give Away to Adult Trick or Treaters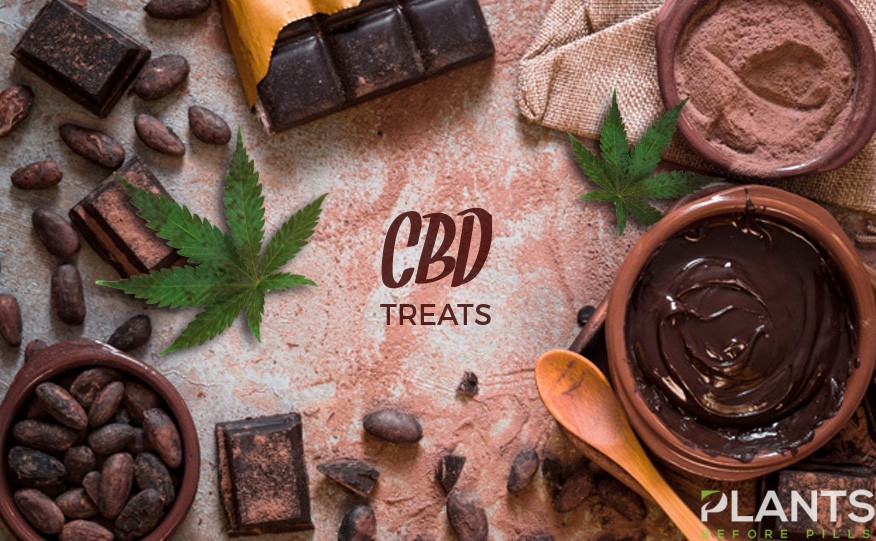 Halloween is certainly not just for kids. While the novelty of dressing up and going from one door to another may wear down with age, there's nothing more fun and exciting than getting treats to eat during the wee hours of the night. Now that you are much older, you may finally understand the appeal of CBD edibles that are geared towards friends and other likeminded individuals.
If you have friends coming over or you are simply waiting for a few adult guests to come knocking at your door, you might want to surprise them with wonderful cannabis goodies. Not only will this make them feel loved and pampered, but it will also bring them back to their childhood.
While taking a dosage of cannabidiol directly under the tongue is still the way to go, there are other creative ways you can take and use this. Below are some ideas that might be of help this coming Halloween:
CBD Oil Edibles for Chocolate Lovers
Numerous guests prefer to eat cannabis-laced food items as it reminds them of their childhood trick or treating experiences during Halloween. Not to mention, eating cannabis-infused foodstuff is simply an unparalleled experience. Some of the hottest items on the market today include:
Lord Jones CBD Dark Chocolate Espresso Chews
Nothing spells maturity (and caffeine!) than that of the word espresso. To give you that much-needed boost through the night, give your friends and adult trick or treaters with some of the finest cannabidiol infused dark chocolate.
Lulu's Artisan Chocolate: Chocolate Botanical Delight
Proudly made with 78% cacao with hemp oil complex, this chocolatey and indulgent delight will surely be a delicious addition to your gathering. Each square is enough for one person, so make sure to pass this bar around and have everyone get their fair share.
CBD Edibles Gummies for the Adventurous Soul
Let's face it, chocolate isn't exactly for everybody, although we don't get why. So, for those who are seeking alternatives to the traditional Halloween favors, CBD gummies will make for a great substitute. Apart from its juicy and flavorful bite, it also lends a more relaxing vibe that will help you and your gang enjoy the night away.
Lord Jones Old Fashioned CBD Gumdrops
The perfect cross a dense and light treat, the old-fashioned gumdrop boasts of natural fruit flavors filled with 20 milligrams of CBD per piece. Pass one to your circle of friends and watch this sweet treat take the edge off. This is particularly helpful for individuals who have anxiety and pain as this can promote calmness with every dose.
Charlotte's Web CBD Gummies
Made with whole-plant hemp extract and natural fruit and vegetable extracts, these organic creations promise a burst of freshness and juiciness with every bite. With different categories to choose from such as calm, sleep, and recovery, you'll have no shortage of gummies to share with your visitors.
Cannabis-Infused Beauty Products for the Homebody
Think outside the box and share some industry secrets with your best gal (or guy) pals. Since you're most likely spending the night together, why not throw in some CBD beauty products in their goody bags? Come morning, they'll appreciate their refreshed and moisturized faces even more. Face masks are a convenient and hygienic way to impart moisture on a dehydrated face after a night of partying, so make sure to give some skincare products their way.
The CBD face mask from Joy Organics is a miracle worker. Apart from the calming and moisturizing benefits that come with the hemp oil and hemp extracts, the mask also encourages cell renewal thanks to the rosemary extracts. End your night with this and you'll have a Halloween to remember.
With countless cannabidiol edibles making its way on the market, choosing adult-appropriate treats might have become more challenging than ever. Thanks to this guide, you won't have to look any further. With these CBD oil edibles and favors, your Halloween just got even better.
How to Make it Big in the Cannabis Industry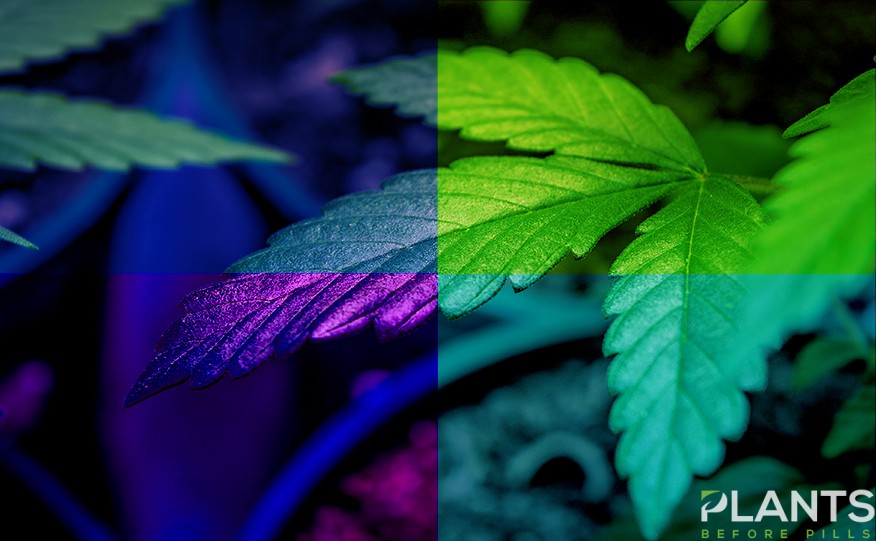 Success in the world of marijuana is now more accessible to more people, especially for those who are truly passionate about the plant. Part of this can be attributed to the growing demand for legal marijuana. Market studies even predict that spending on the marijuana industry will continue to grow. It is foreseen to reach a whopping $31.3 billion by 2022. Because of this, more and more individuals are planning to jump into the fast-growing market.
Feasible Marijuana-Related Opportunities
If you are looking for ways to make it big in the industry, then you should definitely check out these feasible opportunities.
Apply for Jobs in the Industry
One of the best ways to enter the community is by working in a cannabis-focused business. Because of the still increasing demand for this plant, more and more entrepreneurs are striving to supply the public's request. In fact, this sector has been one of the greatest job generators in the country. Just last year, the marijuana community added over 64,000 cannabis jobs which shows a whopping 44% increase.
With such optimistic numbers, it is definitely worthwhile to consider working in the industry. There are a variety of opportunities when it comes to the cannabis industry. You can work as a budtender who works directly with dispensary clients, much like what a bartender is to bar customers. Working as a grower, trimmer or harvester at a cultivation site is also a viable option for those with a green thumb.
Other opportunities you should consider also include cooking cannabis-infused dishes, packaging products and delivering clients' orders.
Provide Ancillary Services for the Industry
Aside from jobs directly dealing with the plant, professionals from other sectors are welcome and needed in the cannabis industry. Businesses are in need of warm bodies not only in production sites and dispensaries but also in the back offices. How do you think businesses are able to manage their finances without accountants? You can also work as a graphic artist, writer, developer and marketing specialist for cannabis-related clients.
If working as an employee or as an individual service provider does not sound that much appealing to you, then you should definitely consider launching an ancillary cannabis company. These are businesses that specifically cater to marijuana-focused companies. The scope of these businesses is wide, giving you a whole lot of ideas to choose from.
When deciding what your prospective business should specialize in, it is important to consider your expertise. Are you currently a legal practitioner? Perhaps you want to focus on marijuana laws and build a firm that specializes in this area. Do you currently run a security company? You might want to cater to the security needs of cannabis dispensaries.
There is a lot you can do when you choose to launch an ancillary business. The only challenge is whether you pick the right option at the right time.
Establish Your Own Cannabis Business
So, you may be interested in working directly with the plant, but you do not want to run an ancillary business. The most obvious choice is building your own marijuana-focused business. This lets you truly become a cannabis entrepreneur which is a great thing, especially if you plan to fully immerse yourself into this industry.
Those who have a background in culinary arts might want to try their hand in running cannabis edibles production business. You can experiment in various food containing cannabinoids CBD, THC and even actually buds. Your choices can range from chocolates, baked goods, candies, and even full-blown meal courses. If you have the means, skills and knowledge, you can even dive into the production of marijuana products such as CBD oil, vape pens and capsules.
If production is not your thing, then you might want to look into distribution options. You can establish a brick-and-mortar dispensary which will allow you to sell products to clients. If you want to take it one step further, why not launch an online dispensary complete with shipping services? This way, you are providing a worthwhile service to medical marijuana patients and enthusiasts alike.
Other great business ideas include cafes and restaurants.
Set Up a Cultivation Site
Hardcore plant lovers can definitely make it big in the industry by growing their own plants. If you are one of these people, then you should be ready to dedicate a space for your farm. You should also be prepared to capitalize on various things including seeds, pots, equipment, and utility.
Keep in mind that you can optimally grow these plants under specific conditions. This includes adequate lighting, watering, ventilation and spacing. Expert growers will tell you that vigilant monitoring is one of the best ways to track the growth of your plant. You want to make sure that they are at the right temperature and humidity, as these can affect the growth of the buds as well.
To ensure that this venture goes successfully, you might want to take classes or do enough research on growing the plant.
Invest in High-Yield Marijuana Stocks
Those who are into market trading might want to invest in cannabis stocks. Because of the demand growth experienced by the sector, more and more investors are taking an interest in such businesses. Likewise, more companies are becoming successful in the trading area.
As such, you need to watch out for the best marijuana stocks in the market. According to various companies will begin offering initial public offerings (IPOs). Purchasing shares from these entities gives you the opportunity not only to own part of the company but also to earn from them. You can earn through dividend payments or by trading your share.
Keep in mind that timing and luck play a huge role in market trading. This is because while stocks are high-yield investments, they are also highly volatile. This means that their values can fluctuate frequently and that a high-value share can become low-value in just a short while. So, make sure to keep your eyes on your investment and you will do great in cannabis stocks trading.
Events that Help You Explore Marijuana Opportunities
If you are intent on joining the sector, there are a few things you can do to find the best opportunities. Check them out below.
Cannabis Expos and Festivals
One of the best ways to learn more about the industry and the numerous opportunities it brings is to attend events such as the California Cannabis Business Expo, Canna Grow Expo and Hemp Fest Canada. These events bring together many entrepreneurs and businesses in order to show off what they have to offer.
Those who have been growing some plants for their personal consumption might want to join competitions to see how their breeds will fare. One of the most prominent contests is the High Times' Cannabis Cup in South and North California, Denver, Michigan, Seattle, Amsterdam, Detroit and the Bay Area. In fact, there is an upcoming Cannabis Cup in Oregon.
These events give you the chance to show off your growing and breeding skills. Who knows, you might even win, which can be a free marketing opportunity for your buds!
If you have been working professionally in the sector, you can join various summits. These conferences serve as a venue to discuss social, cultural, political and legislative impacts of the plant. The North American Cannabis Summit, New West Summit and Canadian Cannabis Summit are just some of the conferences you can participate in.
Tips for Launching Your Own Marijuana-Focused Business
Before you dive in and start your career or venture in marijuana, here are some tips you should definitely look into:
Take the Time to Learn About the Plant – Just like any business, you need to do your research about your prospective product. The plant has a long history with humanity and learning about its historical, cultural, social, political and economic importance is the responsible thing to do. You also need to learn about the science of marijuana, including its variety and medicinal effects. This way, you are getting into a business that you truly understand.
Make Sure to Take All Legal Steps – If you are getting into a business, it is important to do it right. You do not want to encounter legal issues in the future, or worse, worry about the legality of your business the entire time. So, see to it that you get the right licenses required to get your company up and running.
Look into Cryptocurrencies and Blockchain Tech – Remember that marijuana, whether medical or recreational, is still not legal on the federal level. This is why many banks are wary of doing business involving marijuana and related companies. Some owners keep their earnings in the form of cryptocurrencies. Moreover, some also use digital cash for transactions, making it easier for sellers and buyers to do business.
Your cannabis career can be the greatest it can be if you choose the right path. So, whether you are planning to work in the industry or join it as a business owner, taking the right steps is always the best way. From learning about the plant to joining contests, there is a lot you can do to jumpstart your marijuana career and eventually make it big in the industry.