Ways to Include Cannabis to Show Support to LGBTQ this Pride Month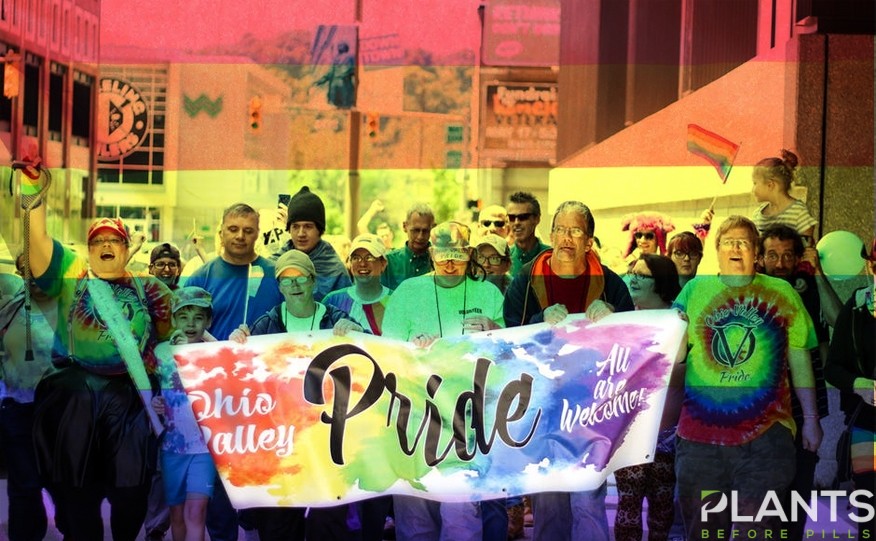 There's no denying that people around the world gained more access to cannabis. With numerous health benefits under its name, it is difficult to explore the allures this plant brings. However, what many individuals don't know is that the legalization and advancement of cannabis in the industry would not be possible without the help and support of the LGBTQ community.
Members of this sector have greatly contributed to advancing the cause, leading to the legalization and accessibility of cannabis in several states today. Take for example pivotal figures in history – such as Dennis Peron and Harvey Milk – who rallied to make marijuana available to people. Today, everywhere you look, these personalities showing support for cannabis and CBD products are more present than ever.
Celebrate Pride Month by showing full support for LGBTQ-owned and partnered cannabis-based brands, companies, and products. Below are some ideas and products you may want to include as you celebrate this occasion:
Purchase Pride Merch
Pride Month merch is not necessarily limited to t-shirts, flags, bracelets, lanyards, and banners. As a matter of fact, there are pure cannabidiol oil-based merch you can purchase from select brands. One of these special partnerships includes Lowell Herb Co.'s limited edition offering of Pride Pack pre-rolls.
"..the legalization and advancement of cannabis in the industry would not be possible without the help and support of the LGBTQ community."
Buying a pack of these pre-rolls allows you to get maximum convenience. Not to mention, 10 percent of each pack sold will go to GLAAD, a non-profit institution supporting the LGBTQ community. The partnership is reportedly made with an LGBTQ artist, Diana Rodriguez, so every purchase of this for the month of June will also get you a poster designed by the artist. Sashay away and walk the streets with your poster in hand.
Get CBD-Infused Drinks
Start pre-gaming with your friends and family before the actual event. If this is your first time rallying and marching on the streets, you can calm yourself by getting a CBD drink at a nearby pub. Should you be in the area, you may want to drop by Flore in the San Francisco Bay area. They make mean CBD-infused drinks, and if you want a refreshing cocktail, ask them for their signature Castro Cup to jump start your day.
Pack Some CBD Edibles
Since you'll be walking for quite a long time, chances are you need to keep your energy up for the day ahead. For a mid-afternoon treat, one of the more popular options for this year is the Fruit Slabs Pride Passion fruit strips. Made with real fruit and cannabis, this is perfect for individuals who are looking for a boost of energy. For fans of RuPaul's Drag Race, you'll be happy to know that the company collaborated with no other than Laganja Estranja for this specific product.
Another great choice to stash in your bag and to share with friends and family is the Kushly vegan CBD gummies. Since these come in a sturdy bottle, you won't have to worry about it creating a mess in your backpack.
End Your Day with CBD Infused Beauty Products
After a long, tiring, yet exciting day, pamper yourself with CBD beauty products. Whether you intend to get a massage from your favorite neighbourhood haunt or simply want a quick fix at home, there are tons of options you can choose from. In keeping with the Pride Month theme, you may want to avail of a Kush Queen bath bomb. This Pride Rainbow CBD bath bomb is guaranteed to give your bath more life and color.
Support these LGBTQ-owned cannabis businesses and partnerships and you can certainly get the best of both worlds. Look out for these products to enjoy the good that the community and the plant have to offer.
Cannabis: Its Contributions to Culture and Lifestyle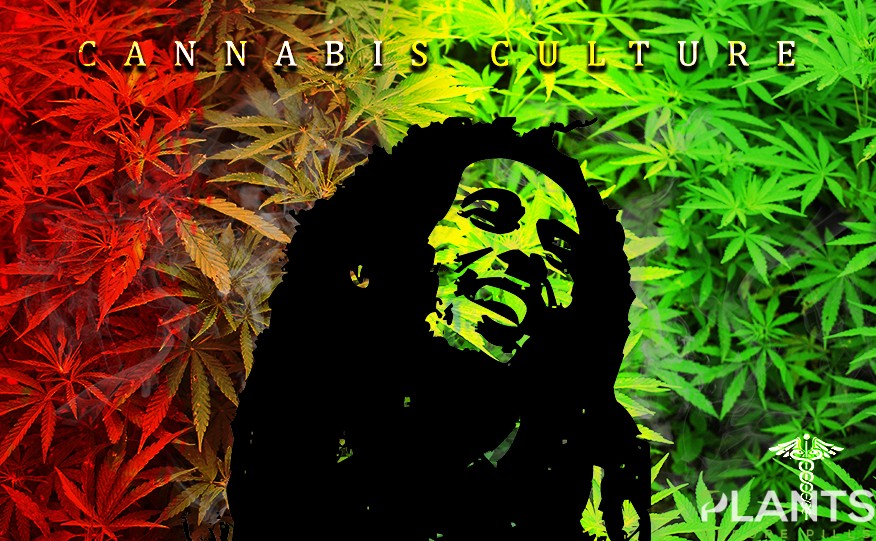 Millions of people around the world have been enjoying marijuana since the 50s, but for those of us who are new to the game, knowing more about cannabis living is a great first step. After all, nothing beats practice informed with knowledge. So, without further ado, here's what you need to know about cannabis living and its contributions to culture and lifestyle:
A Brief Background on Cannabis Living
With marijuana becoming mainstream only in recent years, you might think that the beneficial uses of this plant are a new discovery. However, did you know that our ancestors used this plant for a wide variety of purposes? From farming and industrial to arts and recreation, humans valued the plant throughout our history. Processing fibers of hemp allowed our ancestors to create textiles, papers, ropes and plastics. Studies show that before the use of cannabidiol oil, some significant historical figures utilized this herb for spiritual and creative purposes.
From the hippies of the psychedelic 60s to the new generation's hipsters, smoking marijuana has been a part of countercultures around the world. In fact, the term '420' came to be because of a group of high school kids' code for "let's meet up at 4:20 to smoke weed." The group of boys, known as The Waldos, were going against the grain by smoking this wonder plant. This was in 1971 and the term stuck until today, only containing a much more mainstream and inclusive meaning.
Now that marijuana is becoming accepted in many parts of the globe, the plant can cease being a counterculture element and start being part of the mainstream. Today, a whole lot of subcultures across the world throughout the years have some level of marijuana use integrated into their respective ways of life.
What's more fascinating is even non-marijuana users are aware and acknowledge the celebration of Weed Day. Come April 20, you see thousands of people (enthusiasts and non-enthusiasts alike) greeting one another with a hearty "Happy 420!"
The Influence of Cannabis in Culture
Aside from creating their own personal holiday, enthusiasts have enjoyed a taste of marijuana in culture as well. A lot of creative works can thank marijuana for their existence. Studies show that this plant plays a role in the creative process, making it a viable source of inspiration for artists.
In Literature
A good number of literary works were written while the authors were under the influence of marijuana. This includes Les Miserable, a literary masterpiece writer Victor Hugo, who was a member of Club Des Hashinchins a group of enthusiasts who used the plant during some of their meetings. This club also includes other writers such as Alexandre Dumas, Charles Baudelaire and Honore de Balzac.
In Music
Perhaps one of the most popular parts of the cannabis culture is music. From Noble Prize awardee Bob Dylan to Panic! At the Disco's Brendon Urie, there certainly is a lot of musicians who get their inspiration from this plant. In fact, Dylan has a song saying that "everyone must get stoned." Meanwhile, Urie, who has ADHD, is a medical marijuana card carrier.
Aside from individual artists using this herb, there is an entire music genre that highlights marijuana. You guessed it: it's Reggae. Originating from Jamaica, this genre is said to support the herb. Many Reggae musicians tackle this herb in their songs. Bob Marley even worked to develop a marijuana brand called Marley Natural.
Other cultural aspects that marijuana has penetrated include fashion and design, especially with the rise of cannabis-inspired fashion labels such as Sundae School. There are even retailers now that offer marijuana accessories like a marijuana ring and weed necklaces.
The Role of Cannabis in Lifestyle
Aside from its prevalence in culture, marijuana also plays a great role in lifestyle. It has created a niche in many markets including medicine, beauty and health aids. Many people have incorporated this herb in their everyday routine, proving its potential as a lifestyle plant.
As an Addition to Medical Treatments
When it comes to medicine, cannabidiol is the cannabinoid that comes to mind. This compound is known for its properties that help alleviate pain, inflammations and spasms. Moreover, it is also found to be valuable in addressing tumors and treating cancer patients. Patients who suffer from cachexia, nausea and vomiting due to cancer t­­reatments are given CBD for relief.
As a Sleep Aid
For individuals without debilitating conditions, but who suffer from difficulty in sleeping, this plant is also a viable treatment. Insomnia sufferers who have trouble sleeping but can only get a disturbed sleep can take CBD oil to induce a restful slumber. Moreover, this compound is great for boosting energy, so it gives a more energized feeling upon waking up.
For Stress Relief
Whilst CBD is great for helping people with sleep problems, THC is known for its psychoactive effects. This makes it a great stress reliever at the end of a long work week. Moreover, it can also help treat mental and mood disorders including depression, PTSD, anxiety and other similar conditions.
Cannabis Beauty
Lastly, with the herb's various medicinal benefits, more and more cosmetic products now have the plant as an ingredient. This is a brilliant idea, especially as this plant has regulating properties, making it perfect for moisturizing dry skin and controlling oily ones. Moreover, its anti-itch, -pain, and -inflammation properties help cannabinoid-infused beauty products treat skin conditions such as acne, eczema and even psoriasis.
How You Can Live the Cannabis Life
As the plant becomes more mainstream, especially in light of the legalization in various parts of the world, many people are now free to pursue the cannabis life. In fact, hundreds of dispensaries have popped up to make marijuana products more accessible to more people. So, if you are eager to join this culture and lifestyle, here's the best way to do so:
Start with Tinctures
Not everyone is comfortable with straight up consuming dried buds. For those wanting a milder and less adventurous entry to the cannabis world, tinctures are your best bet. Basically, these are hemp oil packaged in bottles with droppers for an easier and controlled use. You can consume this sublingually or by placing a few drops under your tongue and wait for it to take effect.
Tinctures are great for various medicinal and recreational purposes because you can get pure CBD oil or one infused with THC oil. This gives you the option to take advantage of CBD's medical properties or to use THC for its psychoactive effects. With these products, you can easily use cannabinoids for pain relief, anxiety treatment and sleep aids.
You might be thinking, "How is this a more beginner-friendly product?" Aside from its simple use, cannabinoid oils can be mixed with various food and drinks. You can simply infuse your dishes or beverages with this oil. From savory food such as pasta to baked goods such as cookies, infusing your recipes with this is surely a great way to start.
Get a Taste of the Real Thing
Once your taste buds get accustomed to the weedy taste the oils can give, you might be more comfortable with giving dried buds a try. However, don't be too overwhelmed by the sheer number of strains you can choose from. There are hundreds of varieties available in dispensaries, each having their own unique properties. Some have high CBD contents, while others have more THC. Some have the usually weedy smell, while others have more pleasant aromas. So, if you ever get overwhelmed, just get help from the budtender present at your local dispensary.
If smoking is not your thing, you can certainly make use of your dried buds in many other ways. Those who liked the ease tinctures brings, might want to make their own cannabis oil, especially as cannabinoids bind to fat pretty well. You can also use your leaves to make pesto sauce or incorporate these into baked goods.
Explore Your Options
One of the best things about marijuana legalization is that companies now have the liberty to develop cannabis-infused products. This escalated the number of products to hundreds of options. From CBD vape oil to gummies, you now have the option to ingest this herb in many innovative and fun ways.
You can blend in with vapers by grabbing a vape pen and loading it up with cannabis juice. Moreover, you can grab a non-alcoholic hemp wine and beers to enjoy the beverages without the effects of alcohol but with the goodness of marijuana. If you want to get a fix of this herb without getting suspicious looks, you can simply pop a cannabis-infused gummy in your mouth and get a delicious dose.
Cannabis has made its way into culture and lifestyle, making it a more prevalent option in the mainstream market. With thousands of marijuana products you can choose from, you can start living the pot life right now. Who knows, you might even get to give your own contributions to culture and lifestyle. Now, that would be a great way to live a fulfilling and enjoyable cannabis life!
The State of Cannabis in Washington State: Things To Know in 2021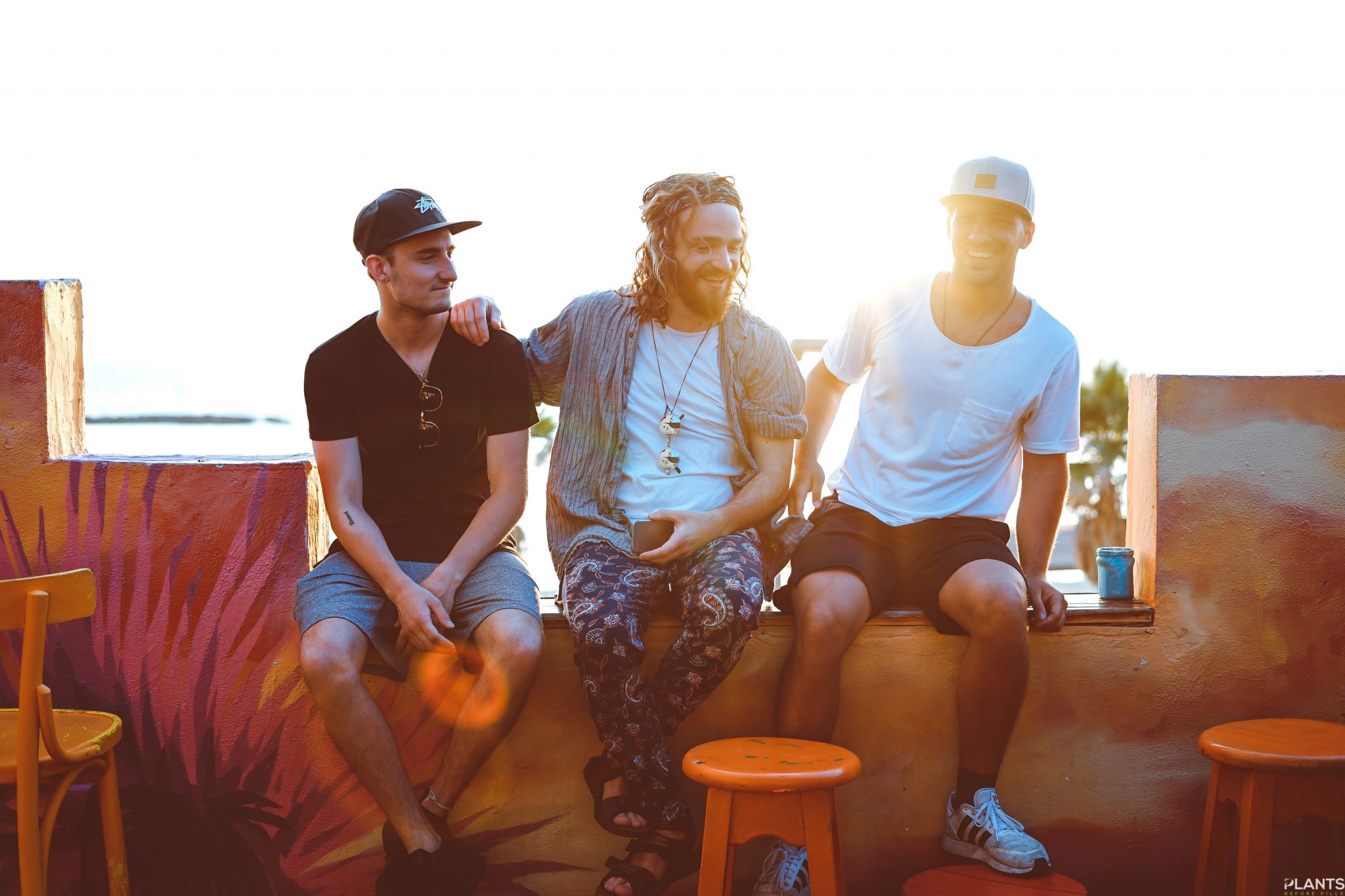 The Pacific Northwest is well known for its beautifully lush landscapes, crisp apples, fresh air, and progressive lifestyle/health views. Being the only state named after a United States president(George Washington), Washington is a place many happily and willingly call home or their sanctuary.
In terms of other well-knowns, Washington state was one of the first to legalize cannabis for recreational use nearly a decade ago (2012 to be exact). As long as you are 21 years old or older and reside in the state, you can privately partake in the consumption of cannabis without any legal ramifications. This has been an appeal to many across the country, with some actually moving to the state for this reason.
In 2021, and with the dawn of a new administration in the White House, marijuana looks to have a very bright few years ahead. We've already seen an emergence of pot stocks and hometown dispensaries budding up all around the United States and the rest of North America, and that only looks to continue into the near future.
If you're in the mood to finally take the leap into using cannabis, now could be a great time to learn more about this wonderful plant and its many healing and rejuvenating properties.
What is it used for mainly in 2021?
Cannabis was once thought only to be good for "getting high." There has been a plethora of scientific research giving us a better understanding of this miracle plant. It has been used to treat Cancer, Epilepsy, Seizures, Glaucoma, PTSD, Multiple Sclerosis, Inflammation, and even Alzheimer's disease. In 2021 after a rough 2020, many have been using it as a healthier way to indulge at home, protecting themselves from the ongoing pandemic. Instead of frequent alcohol consumption, there has been a larger shift towards the consumption of cannabis as it has been stated to be less harmful to vital organs like the heart and liver. Alcohol also creates a lot of inflammation within the body, whereas cannabis reportedly fights inflammation.
Best places to buy it in 2021?
The best places to purchase your cannabis are from state-licensed retailers in Washington. Purchasing weed through private means(aka black-market) is still illegal and should be avoided at all costs. Make sure to do your due diligence when seeking reputable dispensaries as there are "pop-up shops" that claim being licensed but are not, and purchasing from them could result in a hefty fine or even jail time.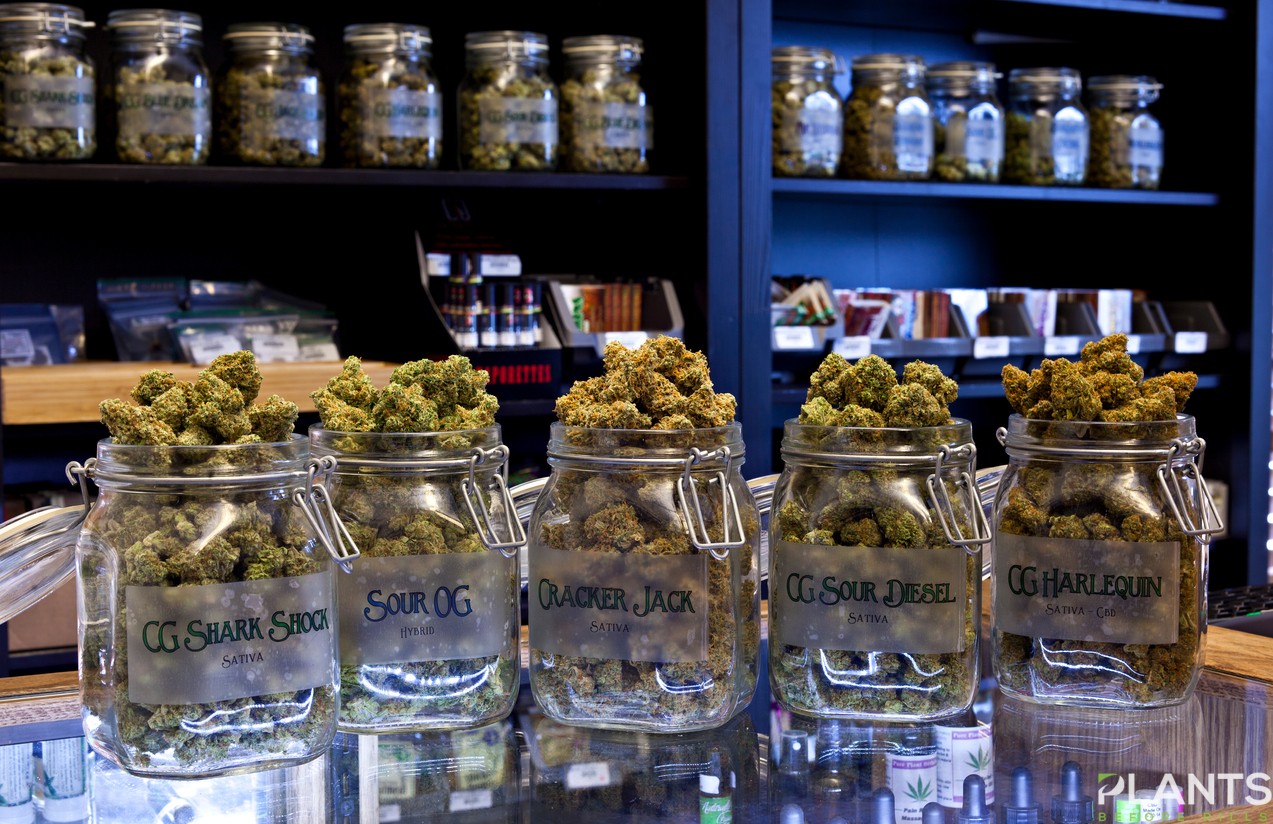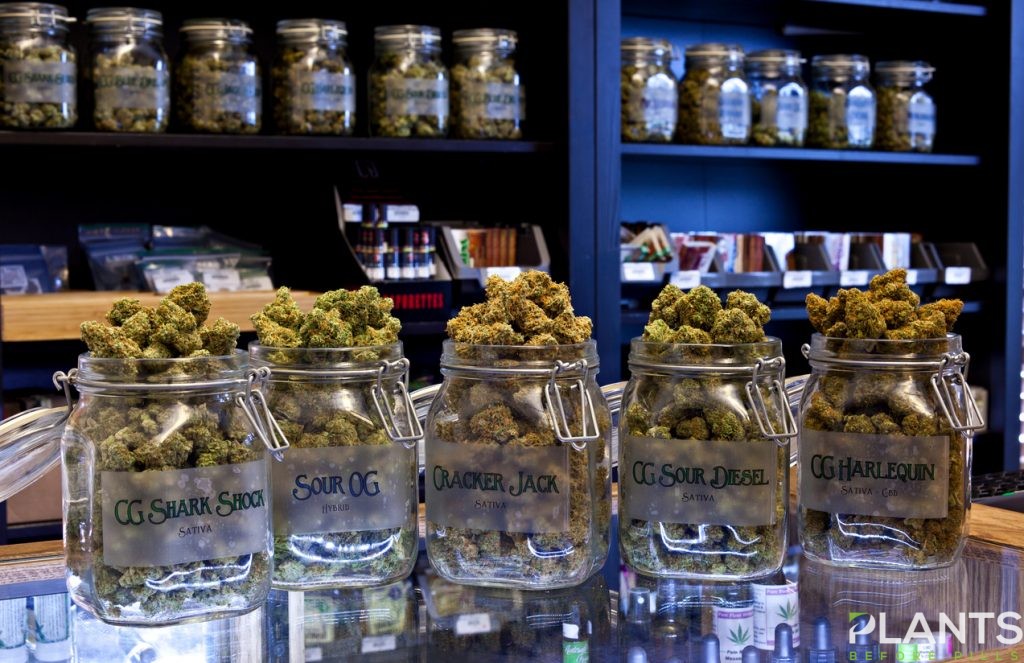 Per WeedMaps, Medical marijuana patients may purchase and possess up to:
3 ounces of marijuana, or 85 grams;
48 ounces, or 1.36 kilograms of marijuana-infused products in solid form;
1.69 gallons, or 6.4 liters of marijuana-infused products in liquid form, or;
21 grams of marijuana concentrate.
Washington state cannabis Legislation in 2021
As far as growing and cultivation of marijuana for personal use, this is still illegal. Washington cannabis laws are more liberal than other states, but there are still many restrictions, such as not being able to consume it in "public view". The most notable push in the cannabis space in Washinton state is a bill for home cultivation.
Conclusion
Washington is a great place to visit and, for many, is one of the best places to call home due to its stance on cannabis consumption. With 2021 being a year of progression, it looks like the state of cannabis in Washington will only continue to shine.
My Favorite CBD Products [VIDEO]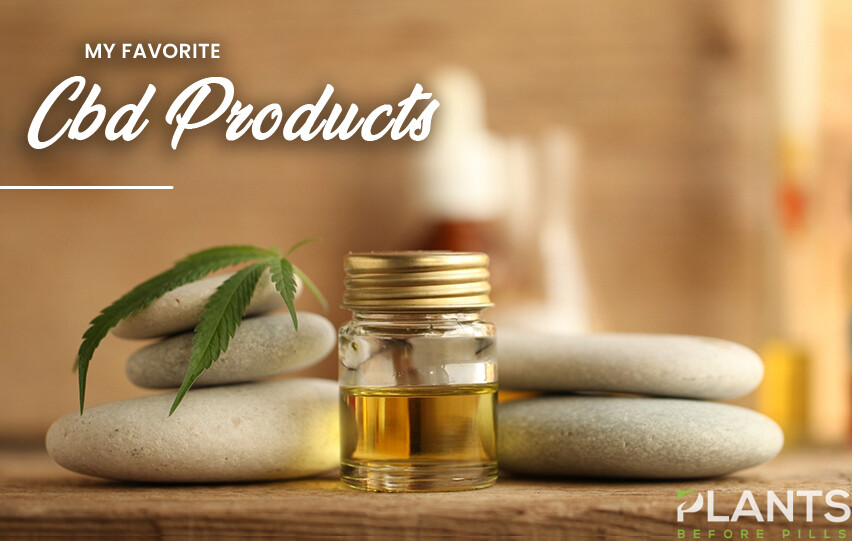 Luckily for many people today, CBD is starting to become more widely accepted and legalized. So, many can enjoy its host of benefits. It's known to be effective in treating migraine, pain, restlessness, and anxiety. If you want to get started on your CBD journey, watch this review of recommended CBD products.