Amid the Gray Mist: Why Skip Smoking and Start Vaping Marijuana!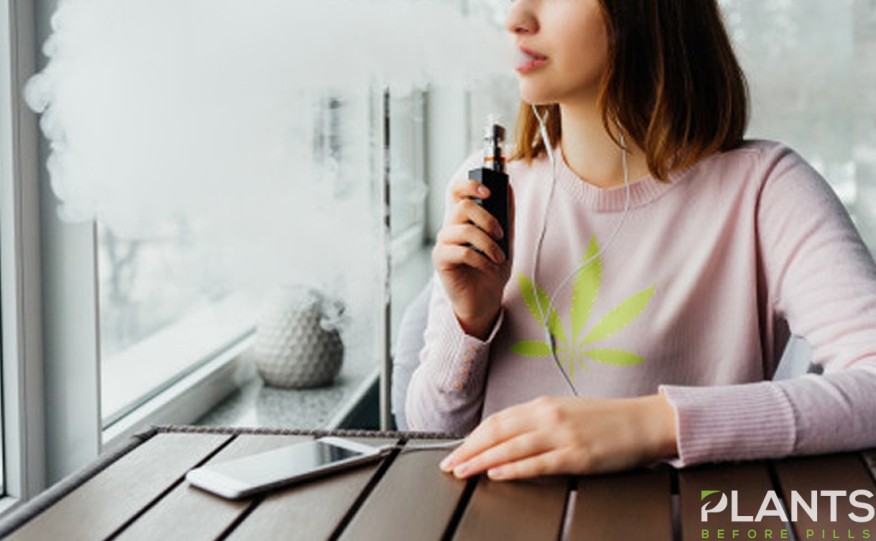 For centuries, the consumption of marijuana has long been limited to smoking the flower through a joint or blunt. However, with the rise of the modern world, the practice of vaping marijuana came into the light and provided a new alternative for the loud and proud cannabis enthusiasts.
But which is better between the two? For decades, this question has been a subject of debate for many cannabis users.  Should one opt to remain faithful to the classic smoking of marijuana roll, or should he/she choose to embrace vaporization in its full grandeur?
Here, we have compiled 5 reasons why vaping is better than smoking a marijuana.
To cut to the chase, here they are:
Vaping Cannabis offers More Pronounced Flavor
Let's face it. Nothing gives you the full flavor of marijuana other than vaping. By vaporizing the plant, you are more likely to taste all the delicate differences in its flavor. Unlike when smoking, vaping does not burn the plant to a carcinogen crisp; thus, making the flavor taste much cleaner, clearer … and yes, yummier.
Plus, you can actually set the temperature of your vape through its setting. With this, you can have full control over the texture and flavor of your cannabis and tune them according to your taste like a pro. Although it will probably take a lot of effort and trial to arrive at the best temperature that suits your preference, taking a try will definitely bring you a range of effects that could take from mild to intense euphoric experiences.
Safer Cannabis experience
Ever since the debut of vape pens in the market, various studies have already been conducted in relation to the health benefits of vaping. Generally, burning plant material produces a multitude of compounds that are harmful to human health, such as carcinogens and tar. However, by vaping cannabis, you can reduce these harmful by-products and expose yourself to safer and inhalable vapor.
Although there are still yet to discover about vaporizing cannabis, recent studies on vaping nicotine revealed that vaporizing cigarettes is about 95% safer than traditional smoking. From there, many are quick to take a huge leap and make the same assumption with marijuana.
Discreet
Smoking marijuana is almost heavenly. That's a shared knowledge every cannabis enthusiast agrees on. But how about the plant's odor? Now, that's something that might call for a debate. For many, smoking cannabis can be the perfect leisure activity if only without its strong, earthy smell. Thanks to vaping, you can now enjoy the flavor of marijuana without its harsh odor.
Although some vapes do still emit a noticeable vapor and smell, most devices are much more discreet than smoking a blunt. Thus, you can now savor the heavenly taste of cannabis without the hassles of the stubborn smell of marijuana smoke that could linger around for days in your clothes and furniture.
Quicker effect
Compared to the traditional smoking of marijuana roll, vaping promises a more instantaneous effect to users, kicking off from 1 to 3 minutes and lasting from 1 to 3 hours. This is because vaping delivers a higher amount of THC compared to smoking. In fact, in a collaborative study conducted by California NORML and MAPS, it was revealed that vaporizing marijuana could convert 46% of its THC into vapor. This is superior compared to the average marijuana roll, which could convert less than 25% of THC into vapor. The THC, or the Tetrahydrocannabinol, is the principal psychoactive constituent of cannabis, which is responsible for producing the "high" sensation related to the use of marijuana.
Savoring cannabis has never been more heavenly with the practice of vaping. Want to go way beyond the typical and experience the extraordinary? Try for yourself and see the difference. Here is a guide for CBD vape oil.
Celebrating the Holidays with a Cannabis Christmas Calendar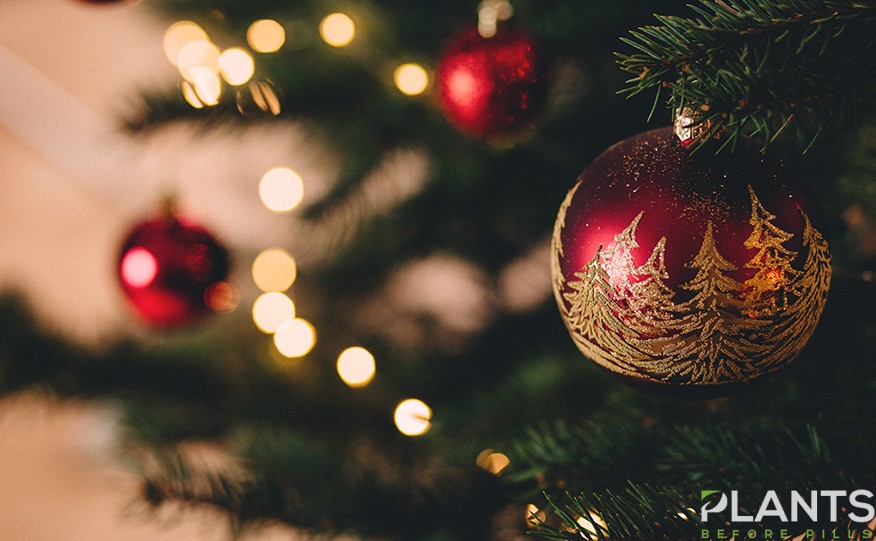 Those who celebrate Christmas are likely to be excited for this occasion as it is a festive time for people to get together. If you celebrate Christmas, you surely have your own traditions for the upcoming holiday. Whether you are into extravagant festivities or you are contented with an intimate get-together with friends and family on Christmas Eve, you might want to consider getting a cannabis advent calendar. Not familiar with them? Read on to find out more.
What is a Cannabis Christmas Advent Calendar?
Advent calendars cover the days leading up to Christmas, starting from December 1 to December 24. These have flaps on each day, which can contain an image related to the holiday, small treats or trinkets. A cannabis advent calendar follows the same concept, except that you can expect to get marijuana-infused items for each day.
MMJ patients and enthusiasts alike will definitely enjoy getting a small marijuana surprise for every day up to Christmas eve. If you are interested in having one for the upcoming celebrations, here are some cannabis items you can include.
Plain Ol' Flowers and Buds
Perhaps one of the most basic things you can stash into your calendar is a bunch of dried marijuana. You can also roll some joints or buy pre-rolled ones because what's better than waking up to find a spliff waiting for you every day? This can definitely complete the day of every marijuana lover.
To spice things up, you can even place different strains of cannabis for each day, giving you the chance to try out different varieties every day! There are 779 strains or probably more out there, so you will definitely find the experience of picking the best ones exciting.
CBD Products
If you are looking to give some cannabidiol-infused products a try, then this is a great opportunity for you. Think of items that you would want to check out. Perhaps you have been wanting to see if that cannabis shampoo can help your hair get that healthy glow. You might also be curious about the effects of CBD topicals for your skin.
Take this holiday season as a chance to try out these products. With the medicinal effects of the cannabinoid, you can get positive outcomes with these items, depending on different factors that can vary the effects of the cannabinoid on your body.
You can choose from a lot of different products such as topicals (creams, lotions), oils, pills and even vape pens.
Small Treats
Aside from the items mentioned above, you can also buy edibles. These are easy and fun to consume, especially if you have a sweet tooth. Many companies have released their own line of cannabis-infused candies, from chocolates to gummy bears.
Those who are into baking might want to make some treats themselves. If you are concerned about complicated recipes, worry not because these are definitely easy to make. You just need the usual ingredients for, say, brownies combined with decarboxylated cannabis buds. Just keep in mind that cannabinoids and terpenes can evaporate so, cooking using the right temperature is vital.
With marijuana-filled advent calendars, you can definitely make your December much more exciting. What's better is that these marijuana-filled calendars are also perfect as gifts. Just keep in mind that there are states that enforce strict rules against the plant, so make sure to verify if the receiver lives in a state in which such products are legal. Moreover, see to it that you keep these items out of the hands of minors as legal states only allow adults to handle such products.
Here's What You Can Expect from LA's Cannabis Café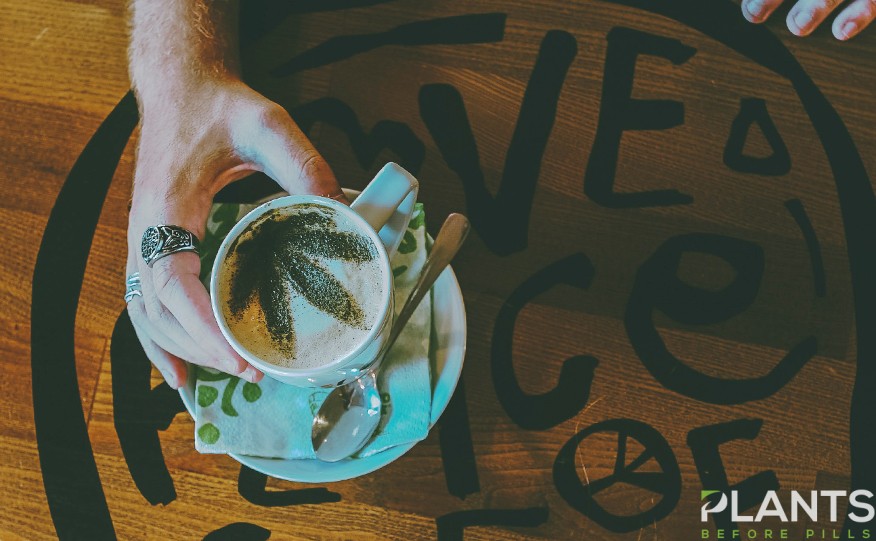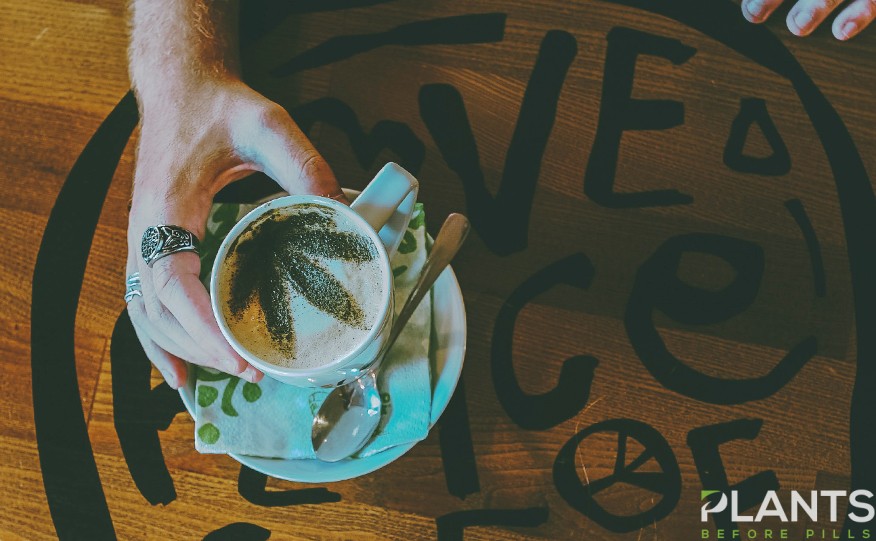 With the recent opening of Lowell Farms: A Cannabis Café, a lot of cannabis enthusiasts are dropping by West Hollywood to catch a glimpse and even partake inside the establishment. Restaurant director Kevin Brady even said that all types of cannabis enthusiasts and patients are flying in from all over the world to visit the café. "I feel like we're Disney World," he said.
As the place is slowly becoming an attract from people from all walks of life, it is definitely getting the success and recognition it deserves. Interested in visiting this place? Here's what you can expect.
Lowell's Cannabis Café – What To Expect
Perhaps a great concern among cannabis consumers is how their consumption will be received if they do so outside of the safety of their own homes. This worry comes at a time when marijuana and its use is becoming more accepted and mainstream. However, this is a valid concern as many individuals remain to be prejudiced against the plant.
One of the best things about the country's very first cannabis café is that it offers a safe space for all enthusiasts and patients. This establishment offers a community-like place for marijuana consumers where they can expect to be able to be themselves. Moreover, they can express their love for the plant without fear of being judged.
A Relaxing and Conducive Ambiance
Aside from being a place where enthusiasts and patients can freely partake, the café also serves as a great site for people who are looking to wind-down after a long day. Complete with earth-toned, rustic décor and furnishings, this café definitely emphasizes the natural quality of the plant.
While the interior may seem intimidating, the place is anything but. In just one look, you can see that space is created for the comfort and enjoyment of consumers. The café is equipped with comfy chairs that can definitely make your stay more relaxing. Sensitive of harsh lights? This establishment does away with those types of illuminations and favors warm, soft lighting that is perfect for your downtime.
A Sommelier at Your Service
Ever been to those fancy restaurants in which a wine expert explains the different types of wines to customers? LA's newest cannabis recreational space has one of those, as well. These marijuana experts will be glad to assist you in choosing which strain is perfect for your wants and needs.
Because they are experts, you can rest assured that you can ask them anything about their offerings. You can inquire about CBD and THC content to the buds' flavor profiles, and you can expect a clear and precise recommendation. From strains with citrusy flavor and aroma to those that have the plant's signature taste and smell, you can definitely choose one that suits your palate.
A Wide Variety of Cannabis Products
While the café will definitely carry buds, you can expect to find the best marijuana-infused products in the shop. It has a gastropub-style   kitchen which serves food and drinks that uses cannabis products such as CBD oil. You'll be surprised what normal-looking dishes they can cook up using marijuana.
Just keep in mind that the establishment does not allow individuals to drink alcohol while inside the pub. However, you can definitely drink beer or wine on the front patio, but consuming cannabis is not allowed in that area.
So, are you ready to visit the Lowell Farm Café? Make sure to make a reservation as it is pretty in-demand right now. While it accepts walk-ins, a reservation can definitely make your visit a more convenient one.
Ontario Cannabis Gardeners Form New Fall Tradition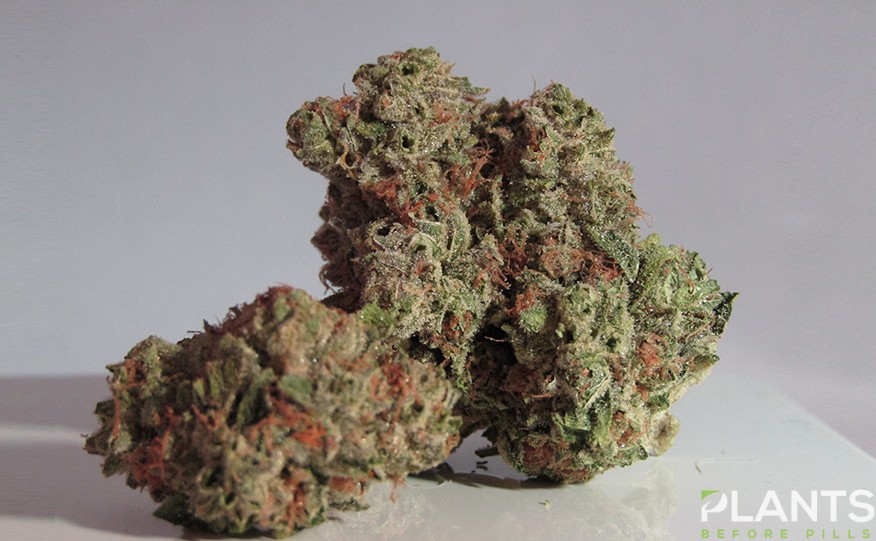 With Canada's marijuana community celebrating its first year of legalization last week, Ontario home gardeners are harvesting their first cannabis yields this fall. With this, residents of the province are forming a new fall tradition in which they harvest their cannabis plants in preparation for the incoming winter.
Katy Perry, the owner of a hydroponic supply store in Toronto, said that "now is the most exciting time of growing at home" because the plants are "finally ready to be chopped down, dried, cured and consumed."
Home Growers' Harvest Season
Ontarian growers who made their first harvests this fall have been cultivating their crops since the summer. With the summer being the plant's growing season and fall being the right time to harvest yields, this is guaranteed to become a tradition for Ontario residents.
One resident, Kat Milevic, preferred to try outdoor gardening using the marijuana plant. She said that "outdoor plants can get bigger," but poses more issues compared to indoor plants. She cited mildew and molds are primary enemies of outdoor crops. This is true especially as the freezing season nears.
In helping Canadians start their legal gardens, experts are offering classes that teach new growers the right techniques from planting, cultivating, harvesting and battling issues. Expert grower Matt Soltys, who teaches outdoor growing classes, said that planting early in the summer is the best way.
Soltys also noted that the cultivation offers empowerment as it allows people to provide for their own wants and needs.
Ontario Cannabis Laws
This month marks the first time that Ontarians are making their first harvest despite Canada still banning the cultivation of the plant for recreational purposes, said Toronto Storeys.
This is made possible by Ontario's Cannabis Control Act, which allows individuals 19 years old and above to cultivate and harvest the plant. According to the Ontario Cannabis Control Act 2017, "no person under 19 years of age shall cultivate, propagate or harvest" the plant, nor offer to do so.
The Act also elaborates that residents are allowed to cultivate a maximum of four crops per residence. These plants must be grown using seeds bought from legal cannabis stores or the online Ontario Cannabis Store (OCS). Moreover, the law states that residents can grow outdoor crops on their balconies, rooftops and garden.
As of this writing, the OCS reported that they sold around 7,500 seeds (packed in four) since its opening.