How Cannabis is Starting to Shape the Workplace Drug Policies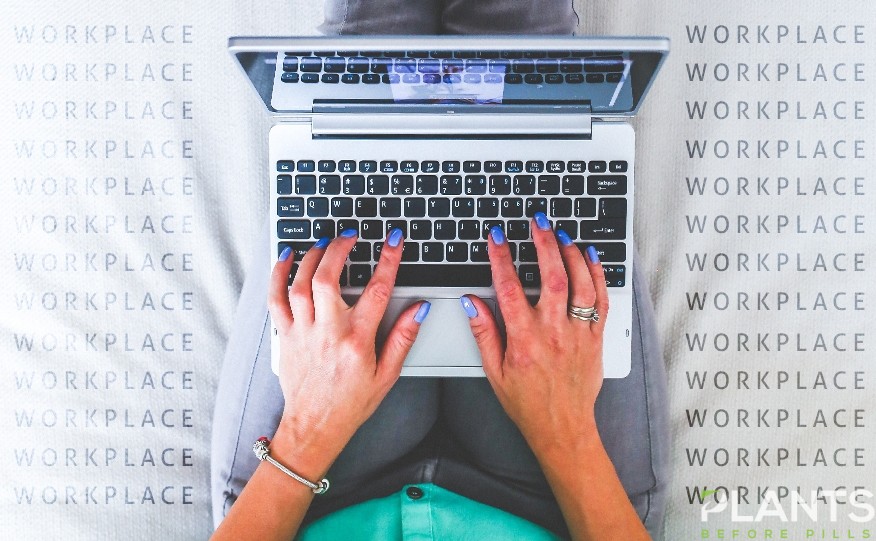 The cannabis industry has been penetrating various sector, especially in light of its legalization. It now plays a huge role in medicine, business and even in more creative fields. It has also been making waves in the workplace. Read on to know how it is starting to shape the workplace.
Changes in Employment Policies Drug Concerning Cannabis
Along with the development in the cannabis world, the plant is also slowly changing the work landscape. Here are some of the workplace-related updates you should know:
Workplace Drug Policies in Nevada and New York
Nevada gets the title of the first state to ban employers from rejecting candidates after they fail a marijuana test. According to the new policy, applicants who get a positive MJ result can pay for a second one within 30 days, which will be honored by the employer. For occasional marijuana user, traces of it can stay to our bodily fluids from 1-30 days. This longer for people who used marijuana on a regular basis.
However, this bill will not be applicable for firefighters, EMTs and drivers. The law also states that employers can decline applications for positions that will put other people at risk. This new law will be in effect next year.
In New York, also implements a law that makes it illegal to discriminate marijuana users in terms of employment, school admission and rental qualifications.
CBD is not Tested for in Drug Tests
Another important development is that drug tests for employment commonly do not look for the presence of CBD. CBD drug testing is not common so these tests are usually made to detect the presence of illicit substances in your system including LSD, cocaine, and THC. However, if you are worried that you will fail these evaluations because of CBD, then you can rest assured that your employment prospect is safe.
Benefits of Pure Cannabidiol
As hemp-derived CBD is legal, using it to enhance your work performance is a viable idea. Check out its benefits to members of the workplace.
Whether you are a supervisor or a simple team member you will certainly benefit from the mental stimulation CBD enables. This compound is known to improve creativity, focus and cognition, allowing you to perform your work in an organized, timely and productive manner
So, if you are a leader who allocates and oversees your members, this cannabinoid can certainly improve your discernment for equitable delegation and systematic management techniques. For members of the team, this enables effective work completion, efficient execution and improved outputs.
Improved Feeling of Calmness
Stress, anxiety, tension and exasperation can negatively affect your work performance. These can lead to decreased motivation, low energy, burnout and even mental illnesses. Good thing CBD can help induce a feeling of calmness, as a way to take care of your health. This cannabinoid can help you maintain your composure during high-stress events, such as a nearing deadline and accountability situations.
There would be times when you cannot help but feel unfulfilled and drained due to many factors in your workplace. This is why it is important to have time for yourself and do what you know will maintain your mental and physical health.
To do this, taking cannabidiol is a great way to improve your mood and give you the energy to do things that you love during your free time. In fact, CBD comes in many forms which allow you to discreetly intake the stuff without the prying eyes of other people. Eating CBD edibles gummies or gulping a CBD drink are just some of the best ways to do so.
The contributions of cannabis and CBD in various fields are truly remarkable, given that it has been antagonized by various groups throughout the years. With cannabis legalization in many parts of the world, more individuals can take advantage of what it has to offer.
Is Weed Legal in DC 2021?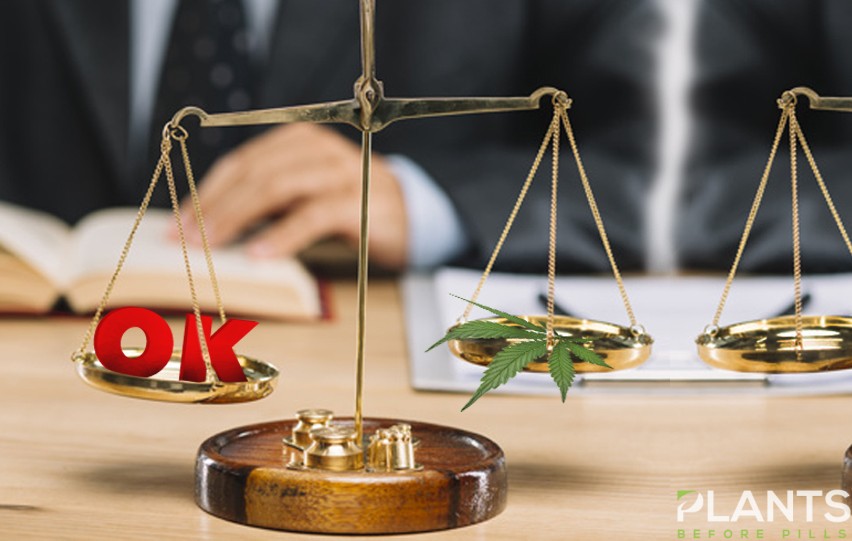 People often go to Google or ask Alexa for "weed delivery near me" in DC without knowing if it's 100% legal. In 2021, weed laws can be somewhat confusing in the nation's capital, and we hope that this article will help guide you through what is and what is not legal in the District of Columbia (DC). 
Weed has been consumed by many nations for centuries and has become a viable business opportunity for those willing to take on the legalities and red tape of owning a cannabis-based business. The ability to legally consume cannabis has opened up some lucrative opportunities for dispensaries, cultivation specialists, and smoke shops around the area, as well as weed delivery DC. To successfully navigate the space, you must know the laws.
First off, let's start with what is not a criminal violation in DC.
In 2014, voters in the district approved to legalize the possession of small amounts of weed for personal use. This action is commonly known as the Personal Use Initiative or "Initiative 71". The law was instated on February 26th of 2015. With the Personal Use Initiative in place, it is now legal for a person who is 21 years of age or older to:
Possess TWO (2) ounces of marijuana or less;
Transfer ONE ounce of marijuana or less to another person who is also at least 21 years of age or older, just as long as there is no payment made or any other exchange of goods or services. This is roughly interpreted as "gifting." ;
Grow / Cultivate up to SIX (6) marijuana plants inside their residence. Of the 6, no more than THREE (3) can be mature;
Have in possession, marijuana-related products and paraphernalia such as rolling papers, blunt or cigar wrappers, pipes or bongs – that's associated with an ounce or less of weed; or
Use marijuana on the grounds of private property.
Alternatively, here are a few points that people can still be arrested for under the current laws of DC:
The sale of any amount of marijuana to another person;
Having more than TWO (2) ounces of marijuana in one's possession;
Operation of a motor vehicle or boat while under the influence of marijuana; or
Smoking, eating, or drinking marijuana in any public place such as public parks, streets, sidewalks, alleys, etc.
Those possessing marijuana that is not of the age of 21 or older can be arrested if they have more than 2 ounces of marijuana. If local authorities observe a person under the age of 21 with up to TWO (2) ounces of marijuana, it will be seized. Still, the person will not be arrested nor issued a citation or ticket. If a person states that they are 21 years of age or older but cannot prove their age with a valid identification card, they will be issued a warning ticket. The seized item(s) will be returned if the person brings in the warning ticket and proof of them being 21 years of age or older. This will need to be presented to the police station in the same district where the seizure occurred. This sequence should happen no sooner than 24 hours of seizure and no later than 21 days after.
Individuals who have an authorized medical marijuana card (MMJ Card) from the District Department of Health can continue to possess up to TWO (2) ounces of medical marijuana per month.
In Conclusion
It is always wise to be in the know when it comes to the laws in your area. For adults 21 years of age or older, the laws are more favorable than they have been in the past. Stay smart and consume marijuana under the guidance of local laws. You can safely and legally consume marijuana in DC and enjoy the many healing benefits of the cannabis Sativa plant.
The Wonderful World of Weed Edibles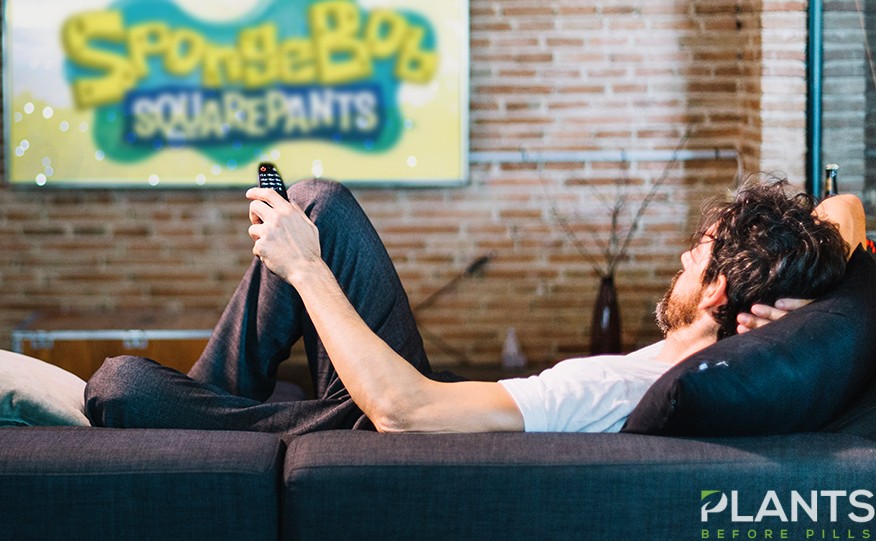 Smoking anything can be very harmful to your body and many people prefer not to smoke. Although some people believe that smoking marijuana is better for your overall health than smoking cigarettes, the smoke can still have harmful effects. Many people want and sometimes NEED an alternative to this. They want to feel the effects of marijuana, without actually smoking it. Weed edibles are the best way to do so. In this article. we're going to be talking about what are weed edibles and how they affect your body and the modern cannabis market of today.
What Are Weed Edibles?
Weed edibles are different kinds of foods and drinks that have been infused with marijuana. This is achieved by creating marijuana oil and adding it to a desired food or drink. Some may argue that a drink infused with marijuana is not a weed edible, as you drink it, not eat it, but they may refer to it as a weed drink. The most common types of edibles include baked goods and candies, but the possibilities are endless when it comes to weed edibles. If marijuana and weed edibles are legal in your state or whichever country you live in, you can purchase premade weed edibles at a marijuana dispensary. You can also make your own if you have access to some cannabis.
How Do Weed Edibles Effect The Body?
There are two main types of weed edibles that you can purchase; THC weed edibles or CBD weed edibles which both have different effects. THC or Tetrahydrocannabinol is a cannabinoid and the main psychoactive component in marijuana. CBD or Cannabidiol is one of the major active ingredients in cannabis that comes from the hemp plant which is apart of the marijuana family. If you choose a weed edible with THC, then you will feel a high or a sense of euphoria and some sedation, whereas if you choose CBD, then you won't experience a high, but you may feel more relaxed or relief from any chronic pain you may be suffering from.
Weed edibles can be a great option if you don't want to smoke marijuana, but you do need to be careful of how much you eat as they are a lot more potent than your average joint. When eating weed edibles, it is absorbed differently than if you were to smoke it. In short, when cannabis is consumed rather than smoked, it gets metabolized by the liver and changed from delta-9 THC to 11-hydroxy-THC. This creates more of a psychedelic effect which is completely different compared to your average high.
Another thing is that it is a lot easier to dose yourself correctly when you smoke because you can control how much weed you want in your joint, blunt, or bong. With weed edibles, if you eat too much, you may experience extreme paranoia especially if you are inexperienced with marijuana plus it takes longer to feel the effects from an edible than if you were to smoke, so it can be very easy to consume too much. If you are new to marijuana and experimenting, then it is advisable if you decide to eat a weed edible, you only eat a small amount and see how you feel after 30 minutes- 1 hour.
To conclude, weed edibles can be the perfect alternative if you want to feel the effects of marijuana without smoking. There are tons of options in regards to the type of edibles you can get and the effects they have on your body. Whether you choose a CBD weed edible or a THC weed edible, make sure to do your research beforehand and decide which type and how much is right for you. Talk to friends and family that have experience which weed edibles and marijuana or even a budtender at your local dispensary as they may be able to guide you in the right direction. Just have fun and be safe while experimenting, because marijuana has great effects and can be a lot of fun plus help with a lot of issues.
The State of Cannabis in Washington State: Things To Know in 2021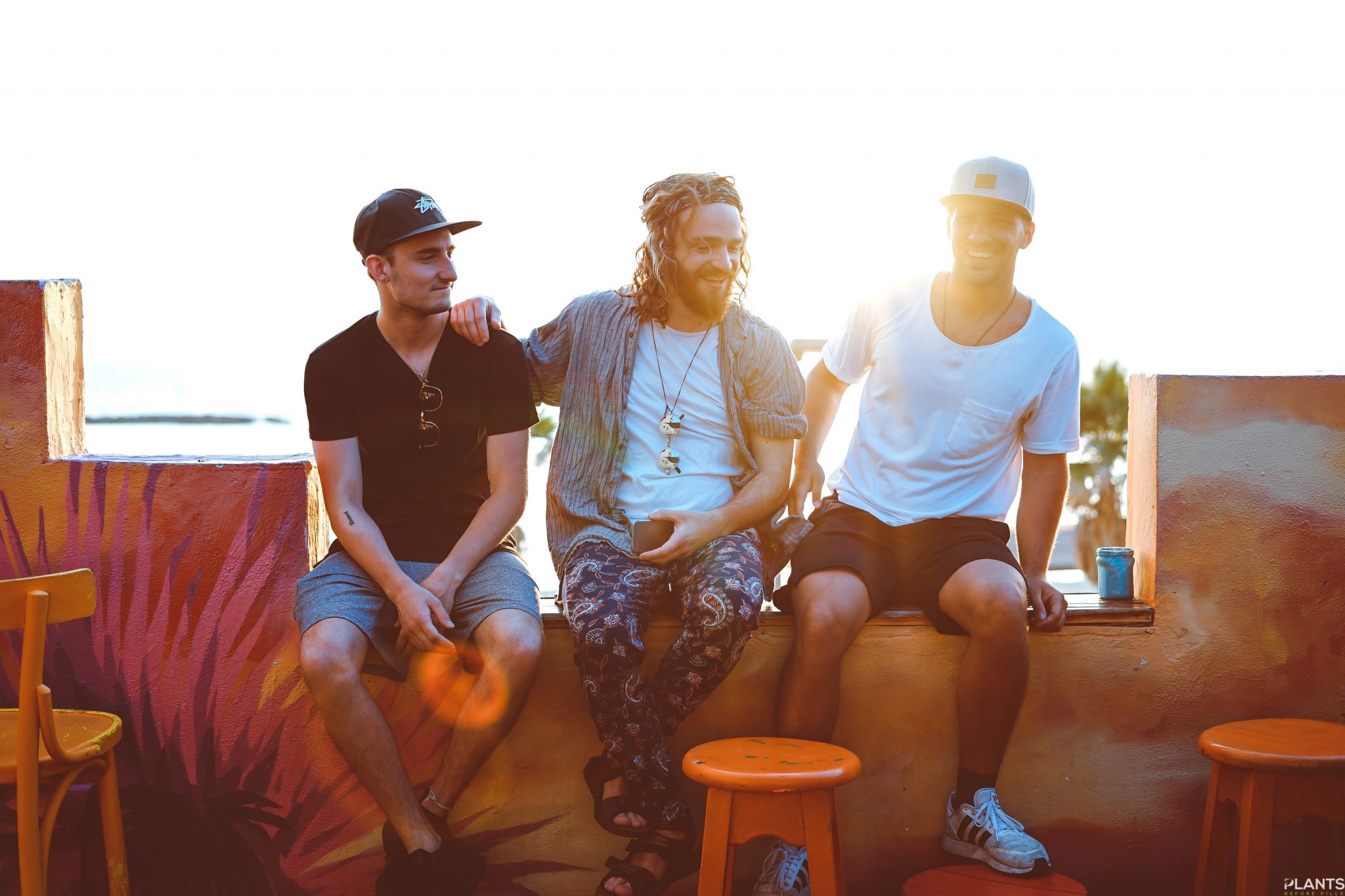 The Pacific Northwest is well known for its beautifully lush landscapes, crisp apples, fresh air, and progressive lifestyle/health views. Being the only state named after a United States president(George Washington), Washington is a place many happily and willingly call home or their sanctuary.
In terms of other well-knowns, Washington state was one of the first to legalize cannabis for recreational use nearly a decade ago (2012 to be exact). As long as you are 21 years old or older and reside in the state, you can privately partake in the consumption of cannabis without any legal ramifications. This has been an appeal to many across the country, with some actually moving to the state for this reason.
In 2021, and with the dawn of a new administration in the White House, marijuana looks to have a very bright few years ahead. We've already seen an emergence of pot stocks and hometown dispensaries budding up all around the United States and the rest of North America, and that only looks to continue into the near future.
If you're in the mood to finally take the leap into using cannabis, now could be a great time to learn more about this wonderful plant and its many healing and rejuvenating properties.
What is it used for mainly in 2021?
Cannabis was once thought only to be good for "getting high." There has been a plethora of scientific research giving us a better understanding of this miracle plant. It has been used to treat Cancer, Epilepsy, Seizures, Glaucoma, PTSD, Multiple Sclerosis, Inflammation, and even Alzheimer's disease. In 2021 after a rough 2020, many have been using it as a healthier way to indulge at home, protecting themselves from the ongoing pandemic. Instead of frequent alcohol consumption, there has been a larger shift towards the consumption of cannabis as it has been stated to be less harmful to vital organs like the heart and liver. Alcohol also creates a lot of inflammation within the body, whereas cannabis reportedly fights inflammation.
Best places to buy it in 2021?
The best places to purchase your cannabis are from state-licensed retailers in Washington. Purchasing weed through private means(aka black-market) is still illegal and should be avoided at all costs. Make sure to do your due diligence when seeking reputable dispensaries as there are "pop-up shops" that claim being licensed but are not, and purchasing from them could result in a hefty fine or even jail time.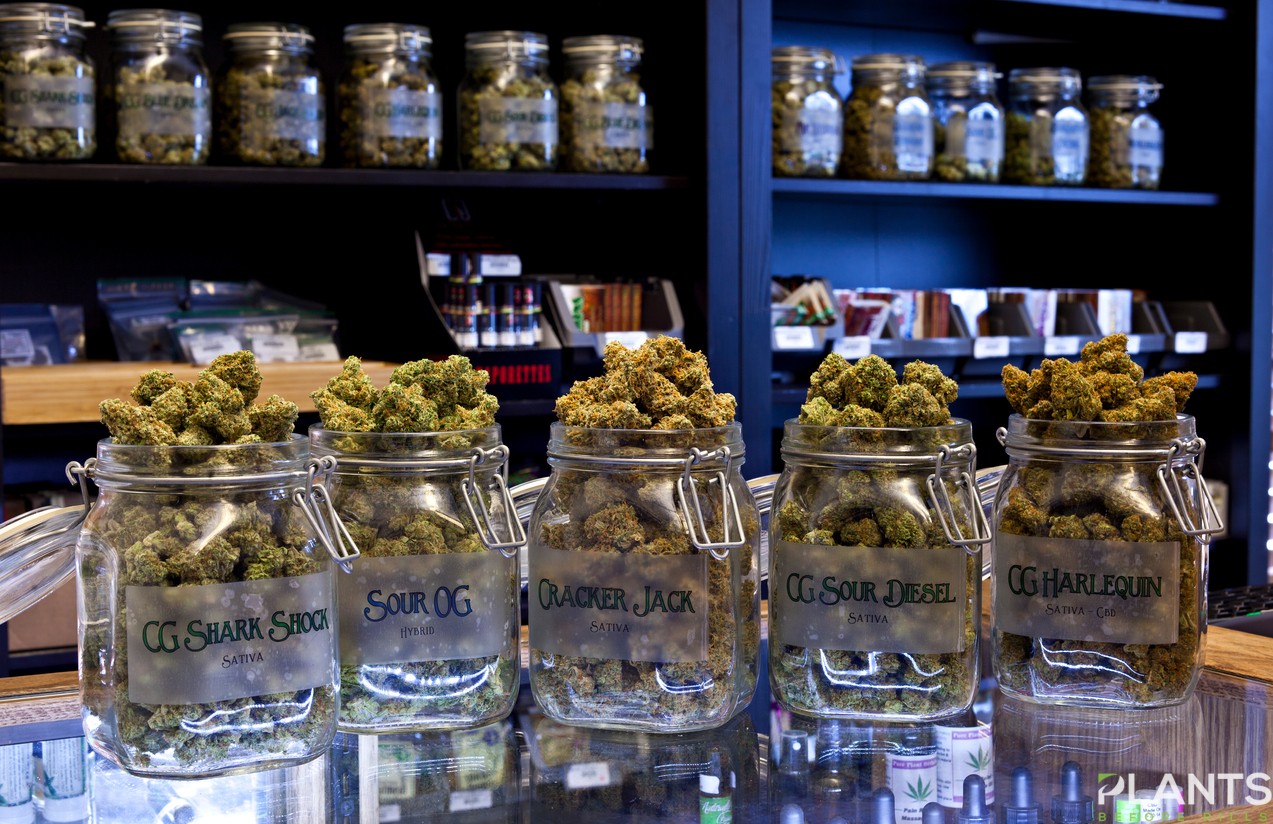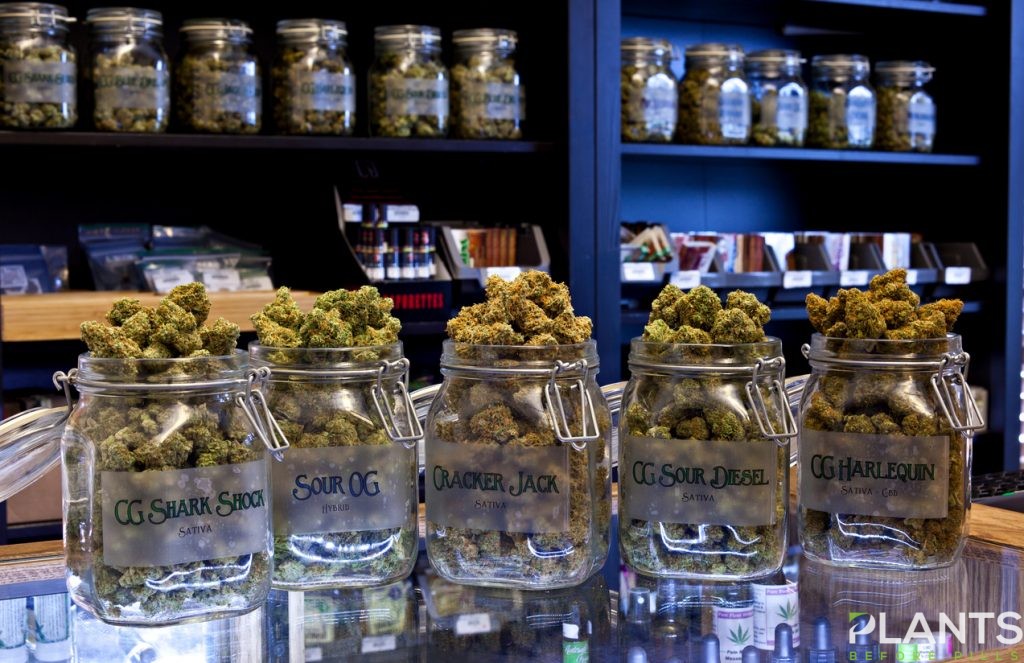 Per WeedMaps, Medical marijuana patients may purchase and possess up to:
3 ounces of marijuana, or 85 grams;
48 ounces, or 1.36 kilograms of marijuana-infused products in solid form;
1.69 gallons, or 6.4 liters of marijuana-infused products in liquid form, or;
21 grams of marijuana concentrate.
Washington state cannabis Legislation in 2021
As far as growing and cultivation of marijuana for personal use, this is still illegal. Washington cannabis laws are more liberal than other states, but there are still many restrictions, such as not being able to consume it in "public view". The most notable push in the cannabis space in Washinton state is a bill for home cultivation.
Conclusion
Washington is a great place to visit and, for many, is one of the best places to call home due to its stance on cannabis consumption. With 2021 being a year of progression, it looks like the state of cannabis in Washington will only continue to shine.