How Cannabis is Starting to Shape the Workplace Drug Policies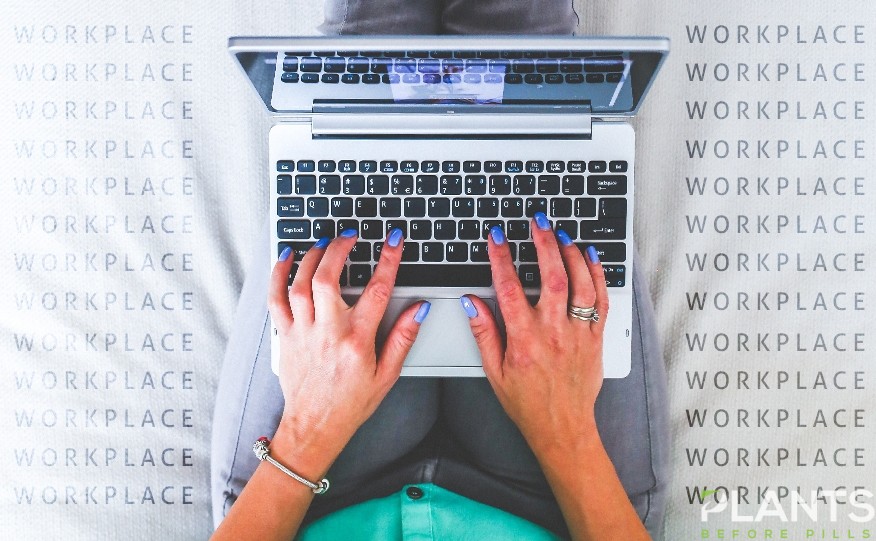 The cannabis industry has been penetrating various sector, especially in light of its legalization. It now plays a huge role in medicine, business and even in more creative fields. It has also been making waves in the workplace. Read on to know how it is starting to shape the workplace.
Changes in Employment Policies Drug Concerning Cannabis
Along with the development in the cannabis world, the plant is also slowly changing the work landscape. Here are some of the workplace-related updates you should know:
Workplace Drug Policies in Nevada and New York
Nevada gets the title of the first state to ban employers from rejecting candidates after they fail a marijuana test. According to the new policy, applicants who get a positive MJ result can pay for a second one within 30 days, which will be honored by the employer. For occasional marijuana user, traces of it can stay to our bodily fluids from 1-30 days. This longer for people who used marijuana on a regular basis.
However, this bill will not be applicable for firefighters, EMTs and drivers. The law also states that employers can decline applications for positions that will put other people at risk. This new law will be in effect next year.
In New York, also implements a law that makes it illegal to discriminate marijuana users in terms of employment, school admission and rental qualifications.
CBD is not Tested for in Drug Tests
Another important development is that drug tests for employment commonly do not look for the presence of CBD. CBD drug testing is not common so these tests are usually made to detect the presence of illicit substances in your system including LSD, cocaine, and THC. However, if you are worried that you will fail these evaluations because of CBD, then you can rest assured that your employment prospect is safe.
Benefits of Pure Cannabidiol
As hemp-derived CBD is legal, using it to enhance your work performance is a viable idea. Check out its benefits to members of the workplace.
Whether you are a supervisor or a simple team member you will certainly benefit from the mental stimulation CBD enables. This compound is known to improve creativity, focus and cognition, allowing you to perform your work in an organized, timely and productive manner
So, if you are a leader who allocates and oversees your members, this cannabinoid can certainly improve your discernment for equitable delegation and systematic management techniques. For members of the team, this enables effective work completion, efficient execution and improved outputs.
Improved Feeling of Calmness
Stress, anxiety, tension and exasperation can negatively affect your work performance. These can lead to decreased motivation, low energy, burnout and even mental illnesses. Good thing CBD can help induce a feeling of calmness, as a way to take care of your health. This cannabinoid can help you maintain your composure during high-stress events, such as a nearing deadline and accountability situations.
There would be times when you cannot help but feel unfulfilled and drained due to many factors in your workplace. This is why it is important to have time for yourself and do what you know will maintain your mental and physical health.
To do this, taking cannabidiol is a great way to improve your mood and give you the energy to do things that you love during your free time. In fact, CBD comes in many forms which allow you to discreetly intake the stuff without the prying eyes of other people. Eating CBD edibles gummies or gulping a CBD drink are just some of the best ways to do so.
The contributions of cannabis and CBD in various fields are truly remarkable, given that it has been antagonized by various groups throughout the years. With cannabis legalization in many parts of the world, more individuals can take advantage of what it has to offer.
5 Ways to Support the Marijuana Legalization Movement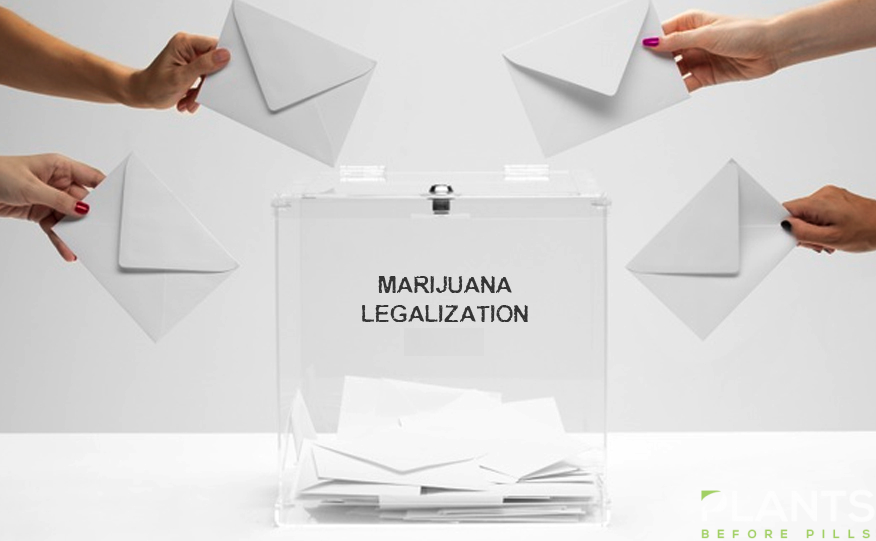 The current state of cannabis legalization in the USA is a two-sided coin. On one side, 37 states have legalized medical marijuana, and on the other hand, 18 states where recreational use is legal. The fluctuation between these two numbers can be attributed to our country's history with cannabis and their varying views on what should happen going forward. A recent report from CBS News found that 61% of Americans now favor legalization, up from 31% back in 2000. With public opinion shifting on this issue by leaps and bounds every year, there's never been a better time than now to make your voice heard if you want to see an end to prohibition.
As a cannabis enthusiast, you may be wondering how you can help the country push for 100% legalization (at least medically). We've prepared 5 ways you can actively support the legalization movement and get the country to a place where the fears and myths about this healing plant are trending in the right direction, which is legalization.
1. Educate yourself about the benefits of marijuana
Marijuana is a plant that grows naturally in many regions of the world. It has been used for thousands of years as an herbal remedy and was first documented by ancient Chinese doctors as early as 2737 BC. The medicinal benefits of marijuana are now becoming more well known because it is now legal to use it medicinally in many states. Marijuana helps treat chronic pain, nausea, muscle spasms caused by multiple sclerosis or paraplegia (paralysis), seizures due to epilepsy, weight loss from HIV/AIDS or cancer treatment, PTSD symptoms, including flashbacks and nightmares related to trauma experienced during the military.
2. Let your voice be heard by contacting your representatives and letting them know how you feel
So you're ready to do your civic duty and contact a representative about legalization? Great! Here are some tips on how to get the most out of your experience.
Find what issues matter most to you in this area of legislation, such as medical use or recreational use. Figure out which representatives cover these areas, then find their contact information and phone numbers.
Call them up on the phone! Most importantly, be polite when speaking with them so they can understand where you're coming from. It's also important not to interrupt them while they are talking because it might make them feel like you don't respect their opinion or time.
3. Support local businesses that sell cannabis products
Cannabis products are now available in many stores and online. As cannabis becomes legalized, it is essential to support the communities that have been impacted by prohibition. One way you can do this is by supporting your local businesses that sell cannabis products. Another way is by raising awareness by wearing Legalize Marijuana Apparel to show your support!
4. Share articles on social media to raise awareness
Do you want to help legalize cannabis right now? If so, share articles like this one on social media!
The reality is that cannabis prohibition has failed miserably to prevent the use of marijuana in society. Prohibition leads to a black market where consumers don't know what they're buying or who's selling it, which causes serious health risks. Cannabis legalization will create jobs and generate revenue for states with legalized recreational marijuana while simultaneously reducing criminal activity associated with illegal drug distribution. These reasons are more than enough to warrant sharing posts like this on social media.
5. Vote for candidates who support marijuana legalization in the 2020 election
America's opioid epidemic is killing tens of thousands of people a year, and we are still struggling with the legalization of marijuana. It seems that the country has come to accept that medicinal marijuana can be a valuable treatment for specific conditions such as chronic pain or epilepsy. Still, there is a lot of confusion about whether it should be legal recreationally. The availability of medical cannabis could help reduce our dependence on these dangerous drugs. So do your civic duty and vote for candidates you align with and ones that support the legalization of cannabis.
Conclusion
The movement to legalize marijuana is gaining momentum across the United States. More and more states are considering legalizing the recreational or medical use of cannabis, so we all need to support this change in the law to make a difference. We hope you take these 5 ways and create the change we wish to see in the world today!
When Will Weed be Legal in Florida?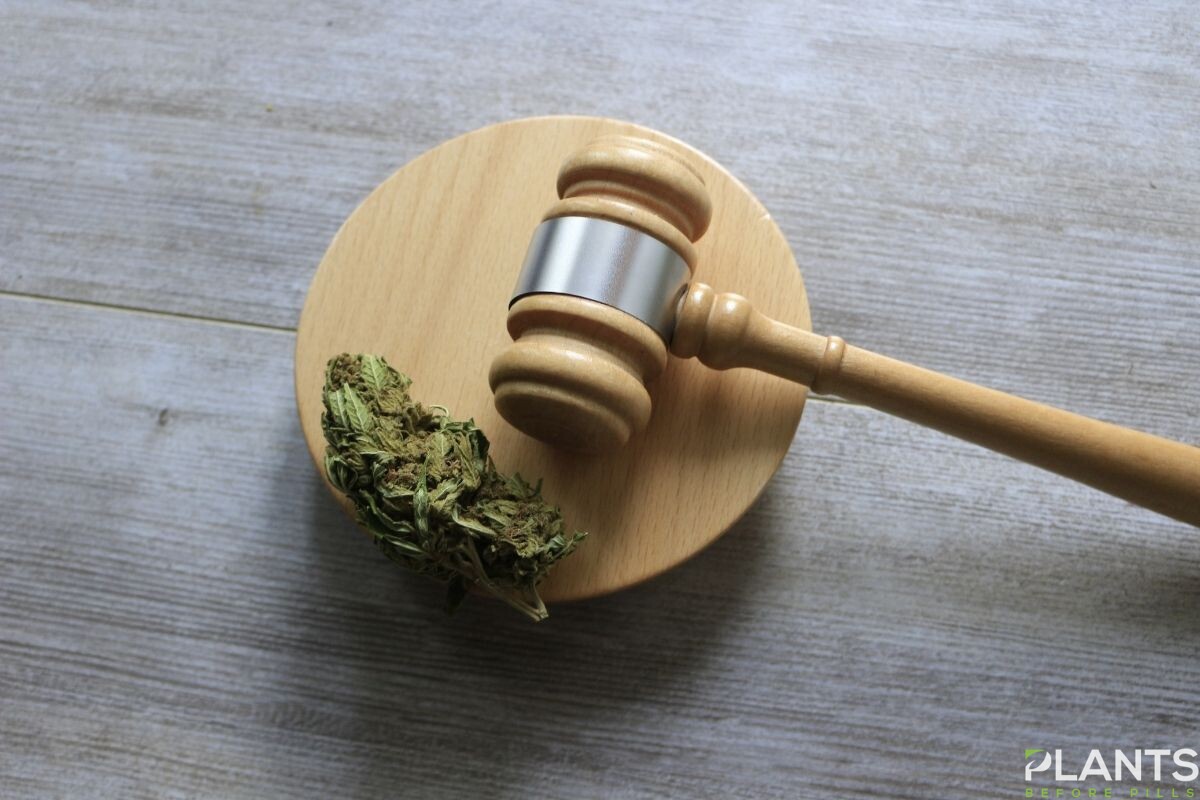 As of June 2021, 17 states in the United States have fully legalized the use of cannabis, including the District of Columbia. The rest, except four in which cannabis is fully illegal, have either decriminalized the plant, legalized medical cannabis, or a combination of both.
Florida is one of the states that has a mixed stand on the plant. It is legal for medicinal uses, but it is not yet decriminalized state-wide. So, for Floridians, the question is this: when will marijuana be legal in the state? Let us shed some light on this matter below.
The Current Status of Cannabis in Florida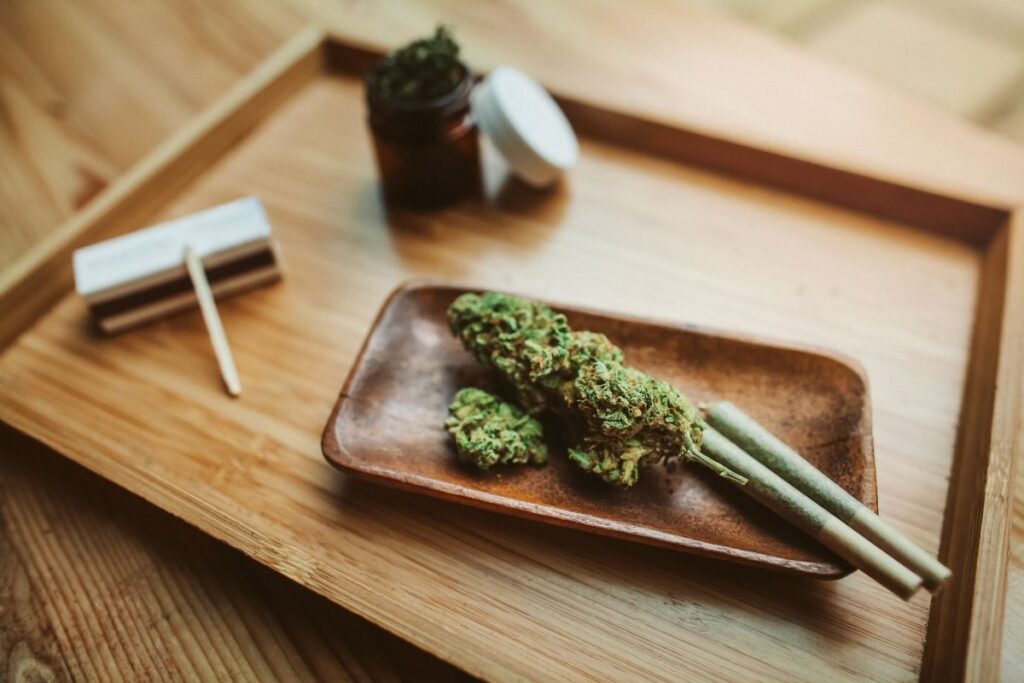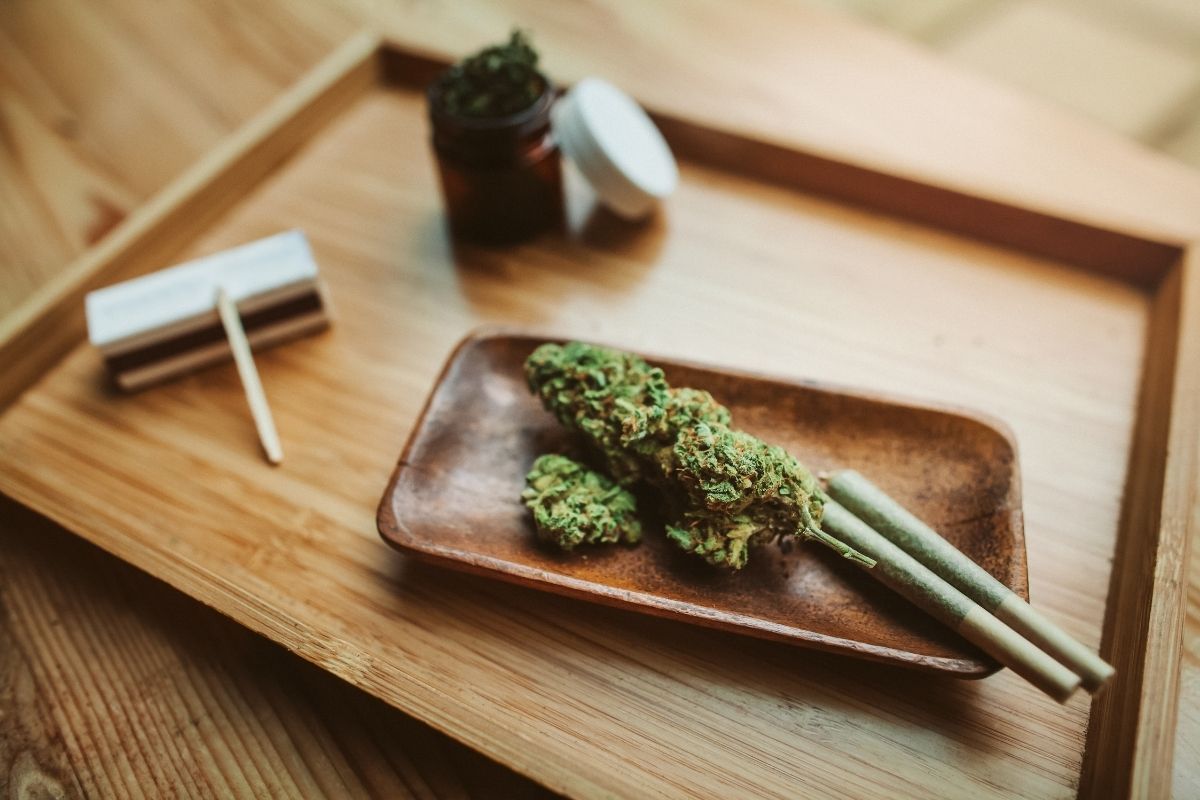 Today, only medical marijuana including medical cannabidiol (CBD) is legal in Florida. There are penalties and punishments in place for marijuana possession and sale offenders. People found with the plant can be charged with misdemeanor or felony, jail time of 1 year to 15 years, and a fine of $1,000 to $10,000 depending on the scale.
Those who are caught selling can also be penalized, incarcerated, and fined within the same range. Again, the intensity of the punishment will depend on how much weed or plant is found, and whether they are within 1,000 feet of a school, college, park, and other particular areas.
The good news is, some counties across the state have locally decriminalized the plant, the oldest being Miami-Dade County which passed the decriminalization law in June 2015 through a city council resolution. No criminal charges will be given to offenders found carrying 20 grams of cannabis. Instead, they will be given a fine of $100.
Other counties that passed similar laws include Alachua, Broward, Cocoa Beach, Hallandale Beach, Key West, Miami Beach, Orlando, Palm Beach, Port Richey, Sarasota, Tampa, Volusia, and West Palm Beach. All of them have a limit of 20 grams and penalizes offenders either through a $100 fine, cite and release, or 10 hours of community service.
Latest Attempts at Legalization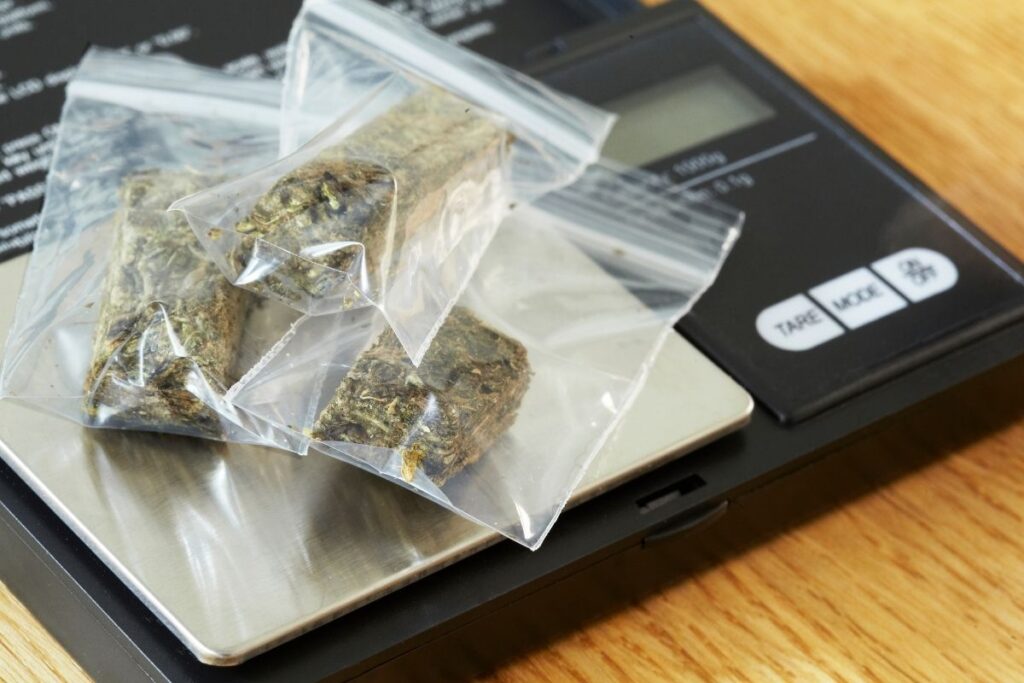 So When Will Weed be Legal in Florida?
Floridian advocates of legalization have campaigned for a ballot initiative for the 2022 elections through the Florida Marijuana Legalization Initiative. The proposal, sponsored by sensible Florida, Inc., sought to legalize the possession of up to one ounce of weed for residents aged 21 years and above. It also suggested to let residents own up to six plants, with only a maximum of three plants flowering or mature per household.
Ultimately, the ballot initiative sought to amend existing laws and regulate marijuana including the issuing, renewal, suspension, and revocation of licenses for cultivation, production, testing, and retail. If this initiative has been successfully added to the 2022 ballot, residents would be able to vote to legalize possession.
Unfortunately, the Florida Supreme Court voted 5-2 against the initiative. According to Chief Justice Charles Canady, the language used to write the proposal was misleading.
So, When Will Weed be Legal in Florida?
As mentioned, the latest attempts to legalize the possession of the plant in Florida failed. Keep in mind that this is only talking about the legalization of possession and not the full legalization of the plant. With this, it may take a few more years before Floridians can access legal weed in the state.
Is Weed Legal in DC 2021?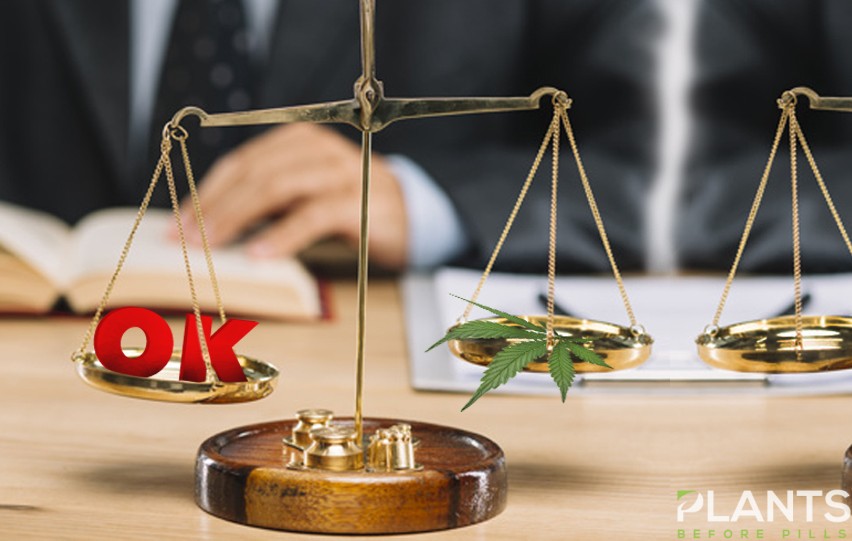 People often go to Google or ask Alexa for "weed delivery near me" in DC without knowing if it's 100% legal. In 2021, weed laws can be somewhat confusing in the nation's capital, and we hope that this article will help guide you through what is and what is not legal in the District of Columbia (DC). 
Weed has been consumed by many nations for centuries and has become a viable business opportunity for those willing to take on the legalities and red tape of owning a cannabis-based business. The ability to legally consume cannabis has opened up some lucrative opportunities for dispensaries, cultivation specialists, and smoke shops around the area, as well as weed delivery DC. To successfully navigate the space, you must know the laws.
First off, let's start with what is not a criminal violation in DC.
In 2014, voters in the district approved to legalize the possession of small amounts of weed for personal use. This action is commonly known as the Personal Use Initiative or "Initiative 71". The law was instated on February 26th of 2015. With the Personal Use Initiative in place, it is now legal for a person who is 21 years of age or older to:
Possess TWO (2) ounces of marijuana or less;
Transfer ONE ounce of marijuana or less to another person who is also at least 21 years of age or older, just as long as there is no payment made or any other exchange of goods or services. This is roughly interpreted as "gifting." ;
Grow / Cultivate up to SIX (6) marijuana plants inside their residence. Of the 6, no more than THREE (3) can be mature;
Have in possession, marijuana-related products and paraphernalia such as rolling papers, blunt or cigar wrappers, pipes or bongs – that's associated with an ounce or less of weed; or
Use marijuana on the grounds of private property.
Alternatively, here are a few points that people can still be arrested for under the current laws of DC:
The sale of any amount of marijuana to another person;
Having more than TWO (2) ounces of marijuana in one's possession;
Operation of a motor vehicle or boat while under the influence of marijuana; or
Smoking, eating, or drinking marijuana in any public place such as public parks, streets, sidewalks, alleys, etc.
Those possessing marijuana that is not of the age of 21 or older can be arrested if they have more than 2 ounces of marijuana. If local authorities observe a person under the age of 21 with up to TWO (2) ounces of marijuana, it will be seized. Still, the person will not be arrested nor issued a citation or ticket. If a person states that they are 21 years of age or older but cannot prove their age with a valid identification card, they will be issued a warning ticket. The seized item(s) will be returned if the person brings in the warning ticket and proof of them being 21 years of age or older. This will need to be presented to the police station in the same district where the seizure occurred. This sequence should happen no sooner than 24 hours of seizure and no later than 21 days after.
Individuals who have an authorized medical marijuana card (MMJ Card) from the District Department of Health can continue to possess up to TWO (2) ounces of medical marijuana per month.
In Conclusion
It is always wise to be in the know when it comes to the laws in your area. For adults 21 years of age or older, the laws are more favorable than they have been in the past. Stay smart and consume marijuana under the guidance of local laws. You can safely and legally consume marijuana in DC and enjoy the many healing benefits of the cannabis Sativa plant.