How Cannabis is Starting to Shape the Workplace Drug Policies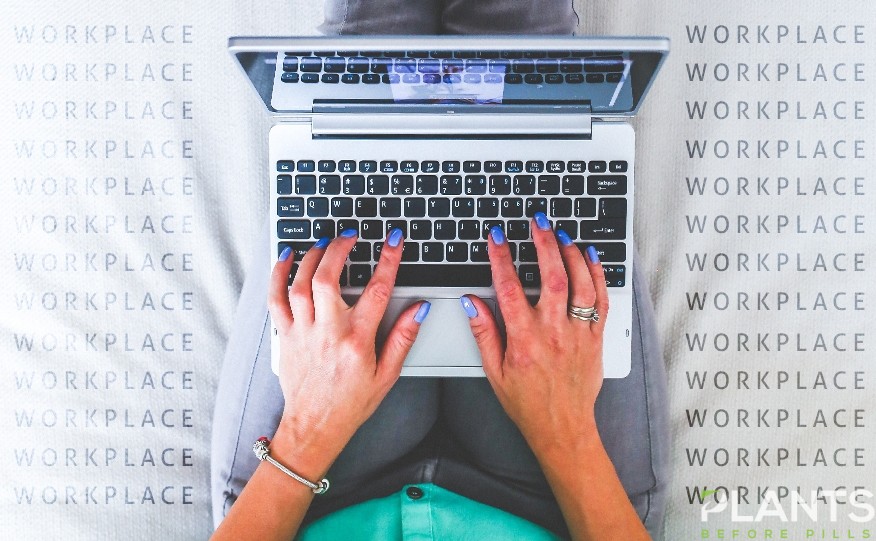 The cannabis industry has been penetrating various sector, especially in light of its legalization. It now plays a huge role in medicine, business and even in more creative fields. It has also been making waves in the workplace. Read on to know how it is starting to shape the workplace.
Changes in Employment Policies Drug Concerning Cannabis
Along with the development in the cannabis world, the plant is also slowly changing the work landscape. Here are some of the workplace-related updates you should know:
Workplace Drug Policies in Nevada and New York
Nevada gets the title of the first state to ban employers from rejecting candidates after they fail a marijuana test. According to the new policy, applicants who get a positive MJ result can pay for a second one within 30 days, which will be honored by the employer. For occasional marijuana user, traces of it can stay to our bodily fluids from 1-30 days. This longer for people who used marijuana on a regular basis.
However, this bill will not be applicable for firefighters, EMTs and drivers. The law also states that employers can decline applications for positions that will put other people at risk. This new law will be in effect next year.
In New York, also implements a law that makes it illegal to discriminate marijuana users in terms of employment, school admission and rental qualifications.
CBD is not Tested for in Drug Tests
Another important development is that drug tests for employment commonly do not look for the presence of CBD. These tests are usually made to detect the presence of illicit substances in your system including LSD, cocaine and THC. However, if you are worried that you will fail these evaluations because of CBD, then you can rest assured that your employment prospect is safe.
Benefits of Pure Cannabidiol
As hemp-derived CBD is legal, using it to enhance your work performance is a viable idea. Check out its benefits to members of the workplace.
Whether you are a supervisor or a simple team member you will certainly benefit from the mental stimulation CBD enables. This compound is known to improve creativity, focus and cognition, allowing you to perform your work in an organized, timely and productive manner
So, if you are a leader who allocates and oversees your members, this cannabinoid can certainly improve your discernment for equitable delegation and systematic management techniques. For members of the team, this enables effective work completion, efficient execution and improved outputs.
Improved Feeling of Calmness
Stress, anxiety, tension and exasperation can negatively affect your work performance. These can lead to decreased motivation, low energy, burnout and even mental illnesses. Good thing CBD can help induce a feeling of calmness, as a way to take care of your health. This cannabinoid can help you maintain your composure during high-stress events, such as a nearing deadline and accountability situations.
There would be times when you cannot help but feel unfulfilled and drained due to many factors in your workplace. This is why it is important to have time for yourself and do what you know will maintain your mental and physical health.
To do this, taking cannabidiol is a great way to improve your mood and give you the energy to do things that you love during your free time. In fact, CBD comes in many forms which allow you to discreetly intake the stuff without the prying eyes of other people. Eating CBD edibles gummies or gulping a CBD drink are just some of the best ways to do so.
The contributions of cannabis and CBD in various fields are truly remarkable, given that it has been antagonized by various groups throughout the years. With cannabis legalization in many parts of the world, more individuals can take advantage of what it has to offer.
Hawaii is the 16th to Decriminalized Cannabis in the US
The state of Hawaii recently announced that it no longer considers possession of small amounts of cannabis a criminal offense. The decriminalization makes Hawaii the 16th in the United States' jurisdiction to do so.
Hawaii is recognized as the first state to legalize medical marijuana back in 2000. Governor David Ige clarified that the state is not yet ready to legalize the use of marijuana for recreational purposes. Moreover, Ige "declined to sign" the law that decriminalized possession in small amounts.
However, the law will be implemented on January 11, 2020, despite the lack of the governor's signature. This occurred because Ige failed to make his move before the deadline to veto the legislation.
With this bill in place, individuals who carry small amounts of marijuana will not be charged with a misdemeanor. The law states that individuals with "3 grams or less of weed" will be fined $130. No jail time applies for such instances.
In the past, a misdemeanor charge in Hawaii warrants up to 30 days in prison. A penalty of $1000 in fines also applied.
According to the governor of Hawaii, there are aspects of the legislation which "[he does not] like." Ige also did not place the law on the list of laws he is deliberating for a veto.
In a news conference, the governor said that he did consider the decriminalization legislation. However, he expressed disapproval of the lack of stipulations regarding substance abuse treatments for younger individuals.
Ige remarked that while Hawaii continues to study issues encountered by other states with legal recreational marijuana, legalizing the recreational use is not yet on the agenda. He also emphasized that governors of other states "acknowledge significant problems with those measures."
Meanwhile, eleven states (including Washington, D.C.) have laws that legalized recreational cannabis. In the latest development, Illinois is the first state to have a recreational marijuana legalization law that was signed by the state's government. The state also allowed residents to appeal their convictions.
All other laws for recreational marijuana were made possible by ballot initiatives.
The governor's legislation history regarding cannabis includes two vetoes for marijuana bills, which the legislature passed. He also shot down a law intended to legalize the transportation of medical marijuana from one island to another. He also prevented the passing of another law which intended to create a licensing process for industrial hemp.
Michigan Releases Emergency Rules for Marijuana Businesses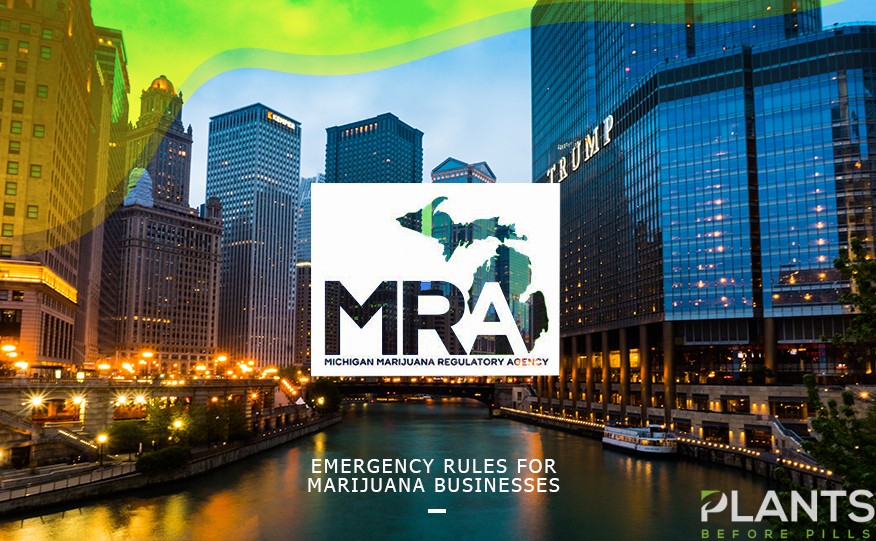 The Marijuana Regulatory Agency in Michigan recently announced emergency rules for businesses planning to sell marijuana to individuals 21 years old and up. According to their press release, cannabis-focused companies intending to distribute cannabis products can apply by November 1.
These laws will be implemented for half a year, with the possibility of being extended for another half. According to the website of the local government of Michigan, the rules are formulated in view of the recent legalization of cannabis. The implementation of these rules works toward the regulation and taxation of cannabis products.
Marijuana Act in Michigan provides a structure for the state which should be referred to when licensing and regulation cannabis-focused businesses. It also prescribes fines, sanctions, and remedies when necessary.
No capitalization requirements were outlined by the rules.
Moreover, the law allows license holders to acquire temporary licenses when participating in events. Entities with a license to cultivate plants are also given more leeway in terms of the number of crops they are allowed to possess. For businesses with valid licenses under common ownership, they will be able to set up shop on-site.
However, the law clarifies that dispensaries selling medical and recreational cannabis in one location should create a clear delineation between medical and recreational products. This aims to aid customers in identifying which products are for specific purposes.
Andrew Brisbo, executive director of the Marijuana Regulatory Agency said that the rules allow local governments and interested businesses to have a clear set of guidelines. This gives prospective licensees all the info they require for entering the industry in Michigan.
As the regulatory body will start entertaining applications on November 1, Brisbo believes that businesses and municipalities have ample time to review the guidelines before entering the sector.
Pertaining to the potential effects of the emergency rules, Brisbo said that the implementation of the guidelines censures the success of the cannabis sector, as well as the safety of customers.
Josh Hovey from the Michigan Cannabis Industry Association said that the Michigan emergency rules are "well thought out and forward-thinking." Hovey remarked that the lack of capitalization requirements makes licenses "more accessible" to businesses with smaller capitals.
Meanwhile, medical marijuana facility growers require assets amounting to $150,000 to $500,000 as per state law.
Last fall, Michigan residents voted for the legalization of recreational marijuana, joining ten other states and the District of Columbia in doing so.
Grandpa Accidentally Gives Marijuana Cake to Nurses as 'Thank You Gift'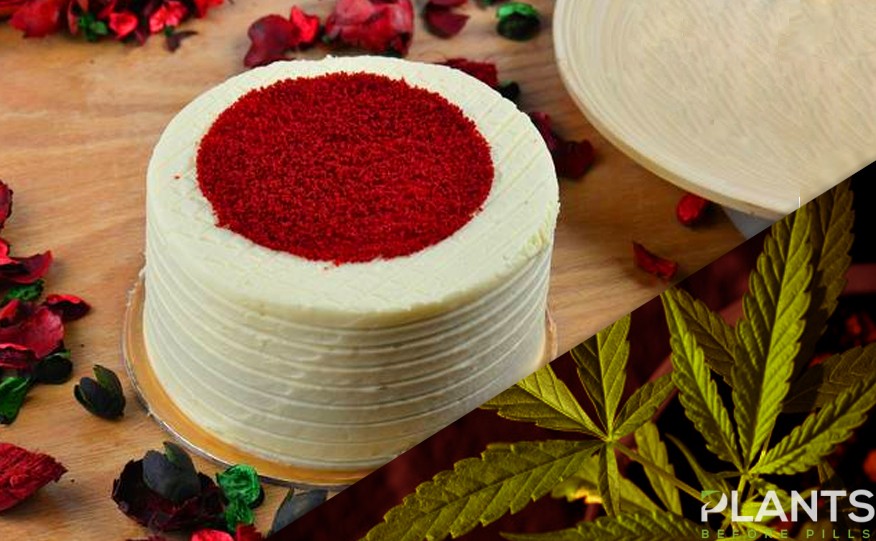 A pensioner recently got into a hot issue as he was reported to give marijuana cake to a group of nurses as a 'thank you' gift.
The man unknowingly gifted the laced cake, a leftover from his grandson's 18th birthday, to the nurse staff at Warrington Hospital in Cheshire.
This incident happened on May 27 in England. The staff nurse reportedly noticed a strange smell coming from the cake then called the police after.
Authorities have conducted an investigation and the cake was destroyed immediately.
However, one nurse staff was reported to have eaten a piece of the cake but didn't suffer any 'ill effects.' Meanwhile, authorities confirmed that no patient ate any of the desserts.
The Cheshire Police released a statement saying, "The Trust activated its usual incident investigation process and interviewed all staff concerned; only one member of the staff ate the cake, no-one came to any harm and no patients are the cake. We are now working with staff to exercise caution on receiving edible gifts."
Marijuana Edible Safety
The policies and laws of marijuana consumption in the United Kingdom are a little complicated because of the recent transfer of cannabis from Type C class to Type B.
| | | | |
| --- | --- | --- | --- |
| Class | Drug | Possession | Supply & Production |
|           A | Crack cocaine, cocaine, ecstasy (MDMA), heroin, LSD, magic mushrooms, methadone, methamphetamine (crystal meth) | Up to 7 years in prison, an unlimited fine or both | Up to life in prison, an unlimited fine or both |
|           B | Amphetamines, barbiturates, cannabis, codeine, methylphenidate (Ritalin), synthetic cannabinoids, synthetic cathinones (e.g. mephedrone, methoxetamine), ketamine | Up to 5 years in prison, an unlimited fine or both | Up to 14 years in prison, an unlimited fine or both |
|           C | Anabolic steroids, benzodiazepines (diazepam), gamma hydroxybutyrate (GHB), gamma-butyrolactone (GBL),  piperazines (BZP), khat | Up to 2 years in prison, an unlimited fine or both | Up to 14 years in prison, an unlimited fine or both |
Under this classification, arrest involving marijuana is possible if a person grows, sells and distribute the substance. Possession of cannabis is still illegal according to law, however, the authorities can only give a warning if a person is caught with less than one ounce of marijuana supply. Unlimited fines and maximum prison time of 14 years is given if a person is caught with larger amounts of this substance.
However, given the reclassification of marijuana, authorities have taken a 'laid-back attitude' to recreational use, which is popular in the UK.
The police target those using stronger substance, including cocaine, meth, heroin and other drugs.
Meanwhile, starting Nov. 1 this year, doctors can already prescribe cannabis products to patients suffering from epilepsy, cancer and other life-threatening conditions. The only catch is, people who can use marijuana for medical purposes need to prove that they are suffering from such conditions with lab results and doctor's note.
According to HOME Secretary Sajid Javid, "Product must contain cannabis, cannabis resin, cannabidiol or a cannabidiol derivative."
This new policy applies to Scotland, Wales, and England.