How Cannabis is Starting to Shape the Workplace Drug Policies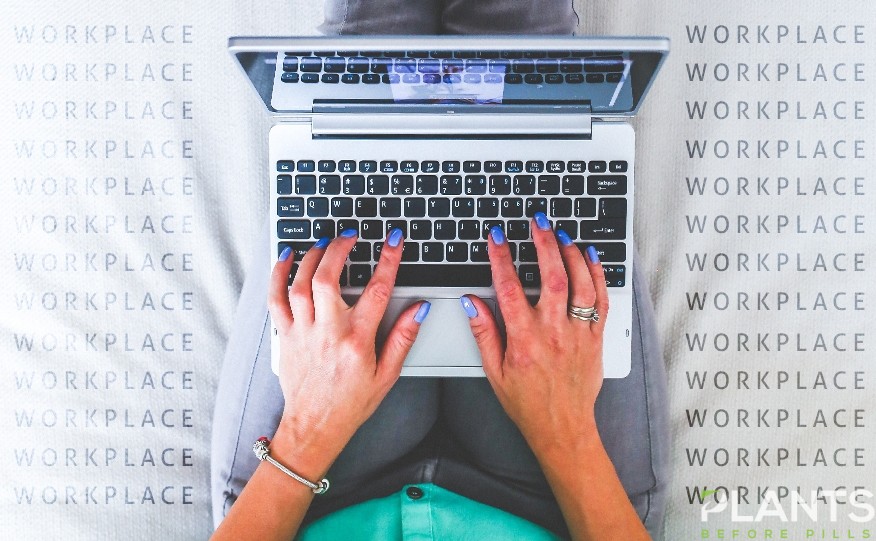 The cannabis industry has been penetrating various sector, especially in light of its legalization. It now plays a huge role in medicine, business and even in more creative fields. It has also been making waves in the workplace. Read on to know how it is starting to shape the workplace.
Changes in Employment Policies Drug Concerning Cannabis
Along with the development in the cannabis world, the plant is also slowly changing the work landscape. Here are some of the workplace-related updates you should know:
Workplace Drug Policies in Nevada and New York
Nevada gets the title of the first state to ban employers from rejecting candidates after they fail a marijuana test. According to the new policy, applicants who get a positive MJ result can pay for a second one within 30 days, which will be honored by the employer. For occasional marijuana user, traces of it can stay to our bodily fluids from 1-30 days. This longer for people who used marijuana on a regular basis.
However, this bill will not be applicable for firefighters, EMTs and drivers. The law also states that employers can decline applications for positions that will put other people at risk. This new law will be in effect next year.
In New York, also implements a law that makes it illegal to discriminate marijuana users in terms of employment, school admission and rental qualifications.
CBD is not Tested for in Drug Tests
Another important development is that drug tests for employment commonly do not look for the presence of CBD. These tests are usually made to detect the presence of illicit substances in your system including LSD, cocaine and THC. However, if you are worried that you will fail these evaluations because of CBD, then you can rest assured that your employment prospect is safe.
Benefits of Pure Cannabidiol
As hemp-derived CBD is legal, using it to enhance your work performance is a viable idea. Check out its benefits to members of the workplace.
Whether you are a supervisor or a simple team member you will certainly benefit from the mental stimulation CBD enables. This compound is known to improve creativity, focus and cognition, allowing you to perform your work in an organized, timely and productive manner
So, if you are a leader who allocates and oversees your members, this cannabinoid can certainly improve your discernment for equitable delegation and systematic management techniques. For members of the team, this enables effective work completion, efficient execution and improved outputs.
Improved Feeling of Calmness
Stress, anxiety, tension and exasperation can negatively affect your work performance. These can lead to decreased motivation, low energy, burnout and even mental illnesses. Good thing CBD can help induce a feeling of calmness, as a way to take care of your health. This cannabinoid can help you maintain your composure during high-stress events, such as a nearing deadline and accountability situations.
There would be times when you cannot help but feel unfulfilled and drained due to many factors in your workplace. This is why it is important to have time for yourself and do what you know will maintain your mental and physical health.
To do this, taking cannabidiol is a great way to improve your mood and give you the energy to do things that you love during your free time. In fact, CBD comes in many forms which allow you to discreetly intake the stuff without the prying eyes of other people. Eating CBD edibles gummies or gulping a CBD drink are just some of the best ways to do so.
The contributions of cannabis and CBD in various fields are truly remarkable, given that it has been antagonized by various groups throughout the years. With cannabis legalization in many parts of the world, more individuals can take advantage of what it has to offer.
Joe Biden Withdraws Previous Stance on Marijuana Being a "Gateway Drug"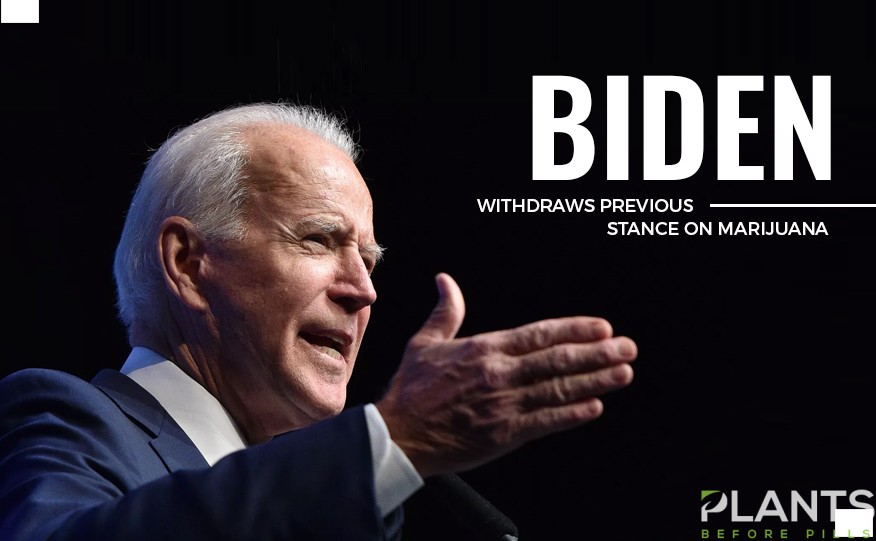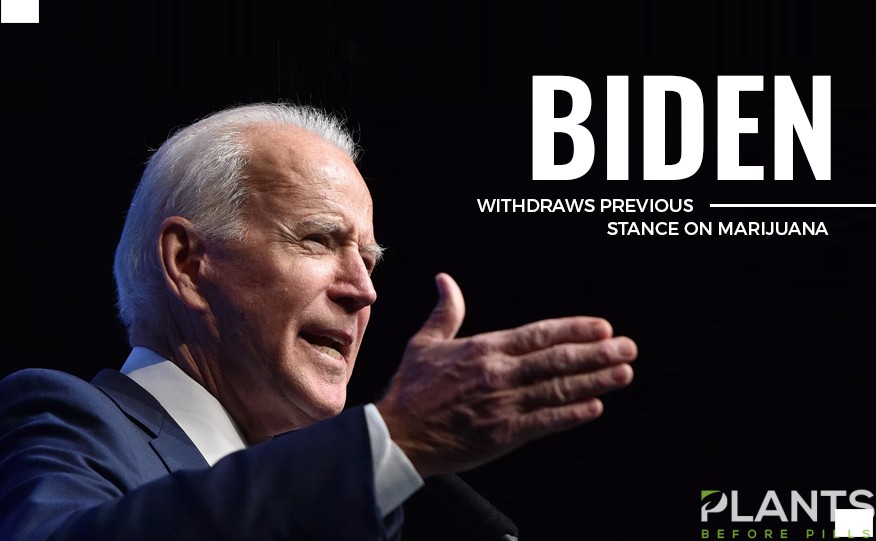 Days after Joe Biden expressed his opposition to legalizing marijuana and calling the substance as a "gateway drug," the 2020 presidential candidate has retracted his assertions, insisting even that he had never made such a claim.
In a press conference call with reporters, the former Vice President rolled back his stance, saying he had never said that marijuana is a "gateway drug" in the first place.
"I don't think it is a gateway drug. There's no evidence I've seen to suggest that," Biden told Nevada Independent reporter Megan Messerly.
"I didn't [say that it was]," he added. "I said some say it's a gateway drug."
Joe Biden and his Stand on Marijuana
According to the 2020 front runner, he believes that marijuana should be decriminalized and that anyone who has been previously convicted for marijuana use should have his or her record wiped clean.
"With regard to the total legalization of it, there are some in the medical community who say it needs to be made a Schedule II drug so there can be more studies as not whether it is a gateway drug but whether when used in other combinations may have a negative effect on people overcoming other problems, including in fact on young people in terms of brain development, a whole range of things that are beyond my expertise," Biden explained.
Earlier this month, Biden caught fire from other Democratic contenders following his controversial reasoning to not legalize marijuana on a federal level.
"The truth of the matter is, there's not nearly been enough evidence that has been acquired whether or not it is a gateway drug," Biden said at a town hall in Las Vegas on Saturday. "It's a debate, and I want a lot more before I legalize it nationally. I want to make sure we know a lot more about the science behind it."
This is not the first time that Biden expressed his strong opposition against the legalization of marijuana on the federal level. In 2010, the former Vice President told ABC News he thinks marijuana use leads to other addictions.
"I still believe it's a gateway drug. I've spent a lot of my life as chairman of the [Senate] Judiciary Committee dealing with this. I think it would be a mistake to legalize," he asserted at the time. "The punishment should fit the crime. But I think legalization is a mistake."
Brazil OKs Medical Cannabis, Rejects Cultivation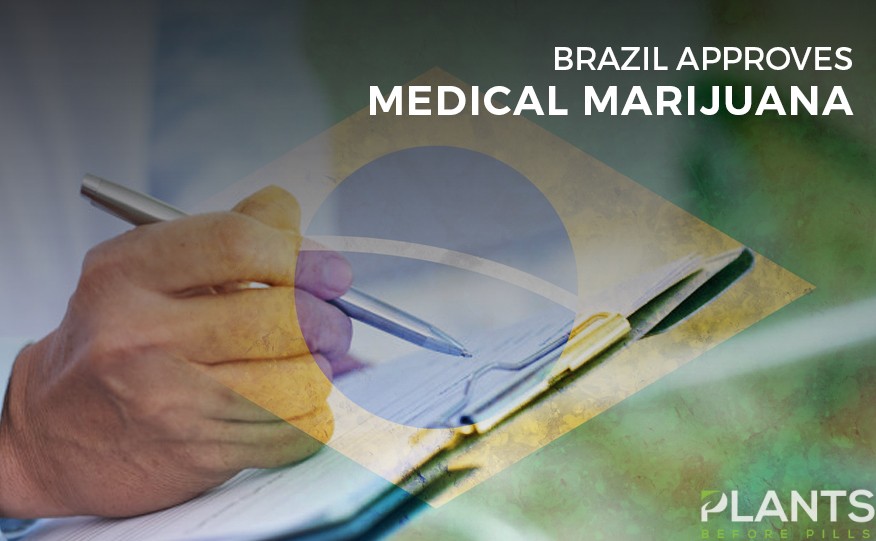 Brazil's pharmaceutical regulator Anvisa recently expressed its approval of the proposed regulations for medical cannabis use in the country. This covers the use of cannabis-based products for medicinal and pharmaceutical purposes. However, a separate vote turns down the proposal to allow cultivation of marijuana.
In an announcement, Anvisa said that the new rules can be read in Brazil's official gazette in the next few days. The approved proposal will take effect as law 90 days after.
To ensure that the industry will be well-regulated, the Anvisa released a specific set of rules of manufacturing, importing, selling, packaging, marketing and quality control of cannabis products. An Anvisa spokesman said that Brazilian companies that want to enter the nation's marijuana market will need to import inputs from other nations.
Medical Cannabis in Brazil
The approval of medical marijuana rules is seen as a positive development in the country's situation related to drugs. It is important to note that Brazil has been suffering from drug-related violence. Anvisa's decision is believed to be a sign that the country is now shifting its perception of the plant with related top drug policies.
This decision is part of the global shift in the perception of cannabis. This development is focused on the medicinal and therapeutic value of the plant. The current Brazilian leader, far-right- President Jair Bolsonaro, has previously expressed support of the application of marijuana for medicinal purposes so long as there are no "loopholes in the law."
Marijuana Cultivation
However,  the refusal to allow domestic plantations shows that the country is not yet ready to make the move that its Latin American peers including Colombia and Uruguay made.
Uruguay is the very first country in the world to make marijuana fully legal. Both countries are now at the forefront of a growing multibillion-dollar market not only in the region but around the world.
Meanwhile, Colombia, which had suffered from a deadly drug war in the past, has also made cannabis legal. Mexico has expedited the process of making the plant legal. According to some reports,  Mexico's supreme court has "ordered the country's health ministry to speed up its issuance of medical marijuana regulations." Recreational cannabis is also on the table.
With regards to Brazil's development, Anvisa clarified that only licensed pharmacies will be able to carry medical products infused with cannabis. Moreover, patients who are looking to access such medical treatments can only do so with a prescription.
MORE Act Bill Passes Congress in a 24-10 Vote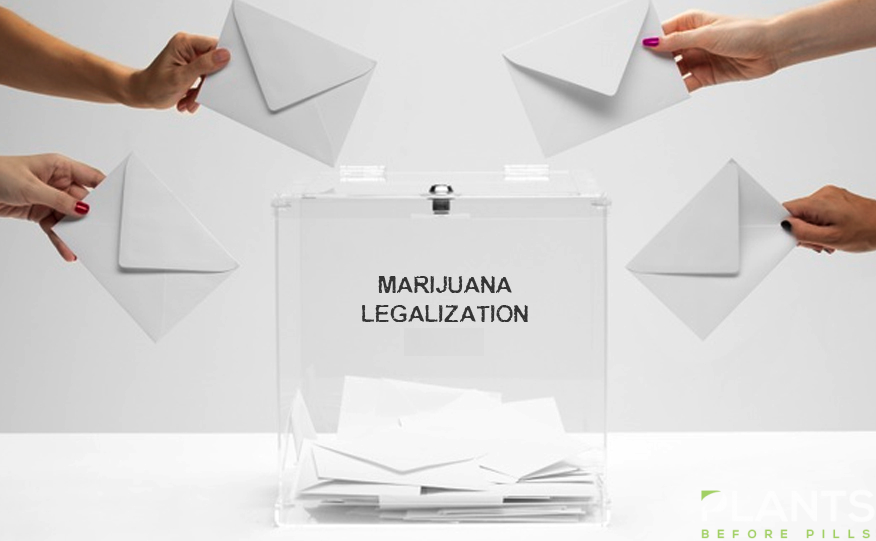 In a historic 24 to 10 vote by the House Judiciary Committee last  November 20, 2019, the Marijuana Opportunity Reinvestment and Expungement or known as MORE Act of 2019 has passed the Congress. The committee approval moves marijuana use and consumption legal on a federal level.
The bill's approval is considered a monumental time in American history, particularly as this is the first time the congress saw the passing of a marijuana legalization bill.  The bill was spearheaded by Jerrold Nadler, House Judiciary Committee Chairman.
More about MORE Act Bill
The MORE Act of 2019 is also known as the House Resolution (H.R.) 3884. Under the legislation, marijuana will finally be removed from the Schedule 1 list of the Controlled Substances Act.
Moreover, the regulation provides states access to implement their own cannabis legalization policies. H.R. 3884 also extends the right to thrown out criminal records for individuals charged with low-level marijuana offenses prior to passing the bill.
With the aim to boost the economic sector and the cannabis industry, the bill will also levy 5 percent tax on cannabis products. Taxes imposed on these products will be reportedly allocated towards additional job training and legal assistance
Should the ruling pass its final stage, cannabis industries and businesses may obtain loans and financial support. The ruling is also slated to give physicians within the Veterans Affairs system to give medical cannabis prescriptions to patients.
The bill was expected to pass the hearing following the overwhelming number of Democratic representatives in the voting chamber. In total, 234 seats were taken by the party.
Only two Republican representatives voted to pass the bill, namely Matt Gaetz from the state of Florida and Tom McClintock from the state of California.
What Lies Ahead
However, the news site anticipates more challenges as the legislation advances to the Senate, given that Majority Leader Mitch McConnell from the Republican partylist goes against the legalization of the marijuana.
Even Republican representatives think so, with Colorado rep Ken Buck saying, "I don't think a majority of the Republicans will support this bill. It is even less likely that the Senate would take it up. Therefore, I would just suggest that we deal with other bills that we can get a much larger bipartisan support from."
Despite the surprising turn of events, numerous supports and legislators think this is only the first step. To date, there are currently over 50 co-sponsors, making it a strong contender to enter the Senate.