News: Growth in the Legal Cannabis Industry Expects $40bn by 2024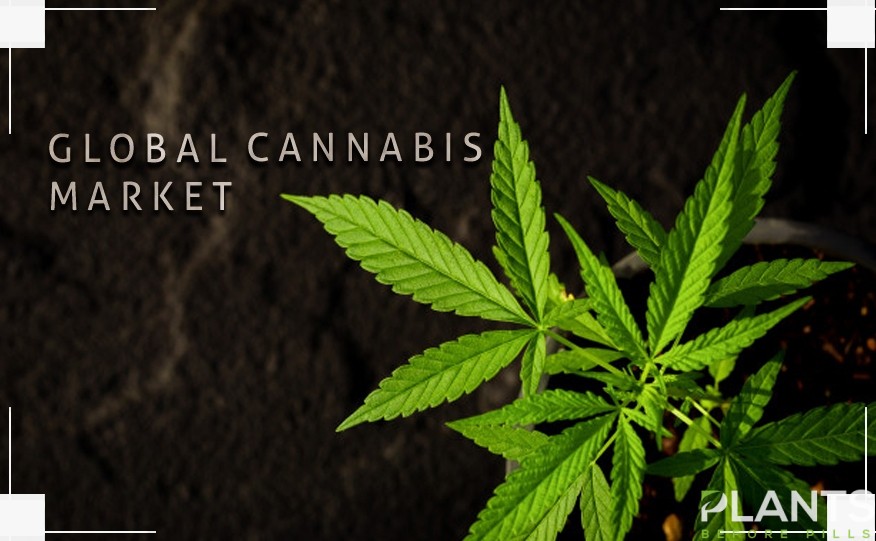 The cannabis market industry is slated to experience a boom as more countries and states legalize the plant. In an industry report, the global cannabis market is expected to reach a whopping $40.6 billion valuation by 2024.
The industry report titled State of Legal Cannabis Markets was released by ArcView Market Research in partnership with BDS Analytics. Based on the press release of the ArcView Group, there is a 36 percent increase in sales of marijuana from 2018.
Reasons for Cannabis Industry Growth
According to a report published by CNN, the boom in the cannabis industry and its sales in the field can be attributed to a variety of factors. These include the legalization of marijuana in Canada as well as the boost in CBD product sales. Following this, the sales of marijuana for 2019 could reach $14.9 billion by the end of the year.
The press release by ArcView details that the Total Cannabinoid Market (TCM) also increased thanks to the approval and legalization of Epidiolex, being sold in numerous pharmacies and other retailers. Epidiolex is manufactured by GW Pharmaceuticals.
Besides the Federal Drug Administration's approval of Epidiolex, the growth of the Total Cannabinoid Market can be traced back to the passing of the 2018 Farm Bill which legalized hemp across the nation.
Based on the study conducted, purchases of CBD products in the United States alone will lead the industry to make $20 billion by 2024.
Contributing Sectors
In a report by Yahoo! Finance, Tom Adams, the managing director of industry intelligence at BDS Analytics states that "North America will almost certainly continue producing the lion's share of legal spending."
Legal cannabis transactions in Canada are also expected to rise, with $5.2 billion in sales come 2024, reports Yahoo. In this country, Ontario is predicted to be the leading province when it comes to obtaining legal marijuana sales, amounting to $1.84 billion.
Other contributing provinces in Canada include Alberta, British Columbia, and Quebec states Yahoo.
Delightful Forecasts
Bloomberg reports that other countries are anticipating the coming of cannabis legalization. These include European and Asian markets, with stress on using marijuana in the medical sector.
Meanwhile, researchers of the industry report forecast that more counties and consumers will "gain legal access to non-medical cannabis." Other countries such as Luxembourg, Mexico, and New Zealand are also anticipated to commence with its adult-use products, alongside Uruguay and Switzerland.
Cannabis Firms Experience Boost in Sales Amid Covid-19 Panic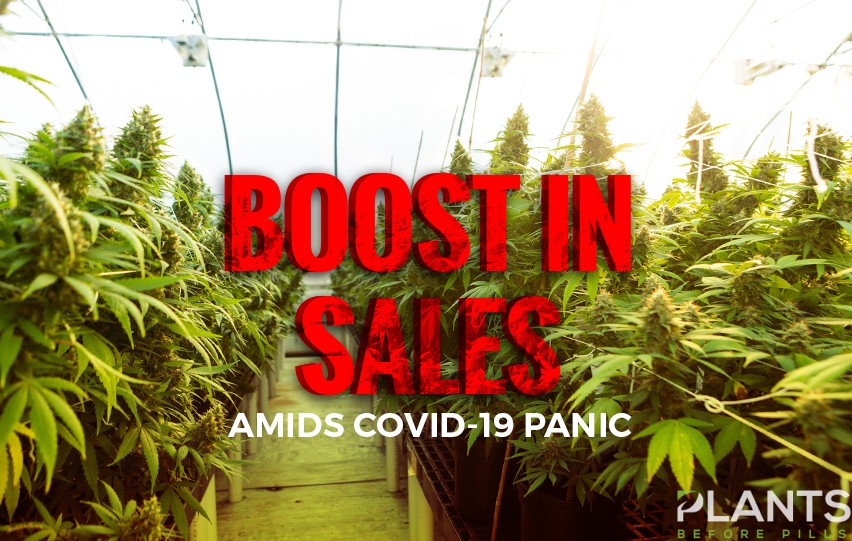 As the World Health Organization (WHO) declared the novel coronavirus called COVID-19 a pandemic, cannabis firms in the United States have experienced an exponential boost in profits as users increase their stocks. Stockpiling cannabis supplies amid the coronavirus pandemic comes as news of a prolonged self-quarantine threatens the country.
A number of marijuana dispensaries and cannabis businesses in different states have reported an increase in buyers and orders as the pandemic plagues the country, including Los Angeles-based NUG and Massachusetts-based firm New England Treatment Access (NETA).
In a statement to The Hollywood Reporter, head of sales for NUG, Steve Lilak said the reason why individuals are stockpiling is that they "are in scarcity mode. The streets are emptier, but specific businesses like grocery stores and dispensaries are seeing more people than usual – and people are stocking and purchasing in bulk. I've seen regular customers buying three or four of what they normally buy in just one of in L.A. dispensaries."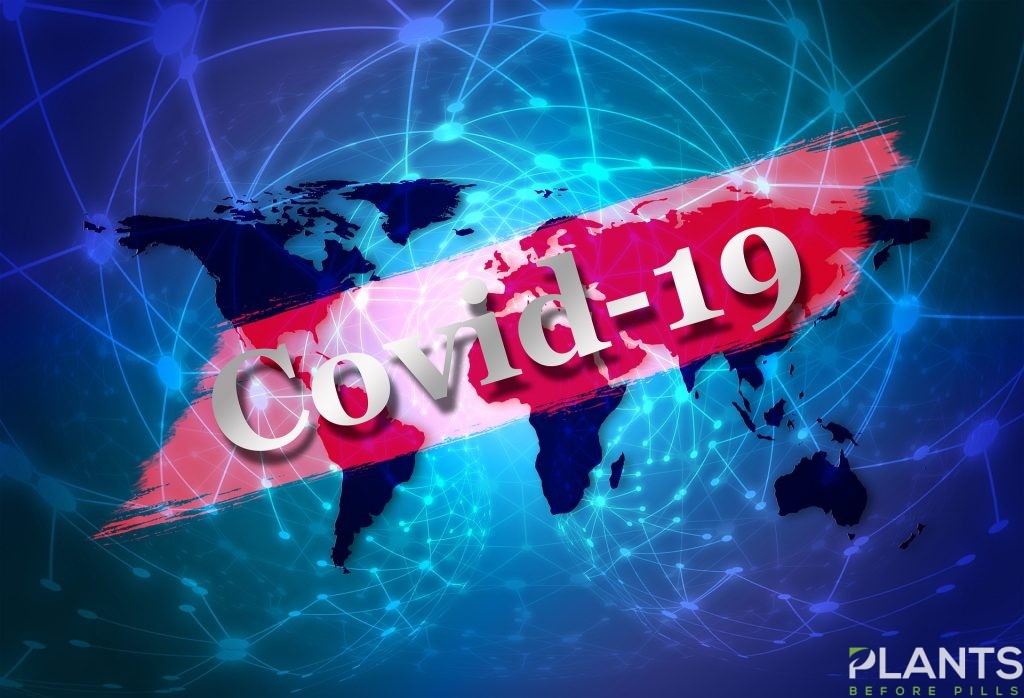 Increase of Stockpile for Impending Covid-19 Quarantine
Apart from corralling goods in a case of quarantine, individuals may be increasing their cannabis stash primarily because these offer calming effects to its users, remarks a Lowell Farms representative to The Hollywood Reporter.
Meanwhile, patients such as Mary K. Murray feel that they can better manage their pain and conditions with the help of marijuana, thus stockpiling the drug rather than waiting for her monthly prescription medication, reports WGBH.
Other cannabis firms who have a reported increase in sales include Caliva and Calexo. According to The Hollywood Reporter, Caliva is a delivery-based firm in California, while Calexo dabbles in sparkling cannabis drinks.
The same sentiments are echoed by Brookline's New England Treatment Access, which has seen a boost in its number of buyers. However, in keeping with the national and community guidelines in place, the NETA will only accommodate customers who place and reserve their orders in advance, notes WGBH.
Cannabis businesses are also urged by the International Chamber of Commerce (ICC) to practice remote work, avoid travel, as well keeping records of transactions. Moreover, the ICC, in partnership with the New England Complex Systems Institute (NECSI) also highlighted alternatives such as a utilizing a pick-up and drop-off service, home deliveries, or drive-by services to reduce contact time with buyers, thus preventing further spread of the disease.
NETA's practices fall in line with the guidelines posted by healthcare providers and industry professionals to practice social distancing as well as sanitizing and disinfecting places of business. Employees are equipped with disinfectants and latex glove, and the dispensary is disinfected every night.
Despite the boost in cannabis sales, industry experts believe the pandemic could potentially derail the development in the industry. Businesses, investments, as well as stocks, could see a change in their portfolio's as the disease continues to spread, states Forbes.
California Cannabis Taxes Hit Over $1 Billion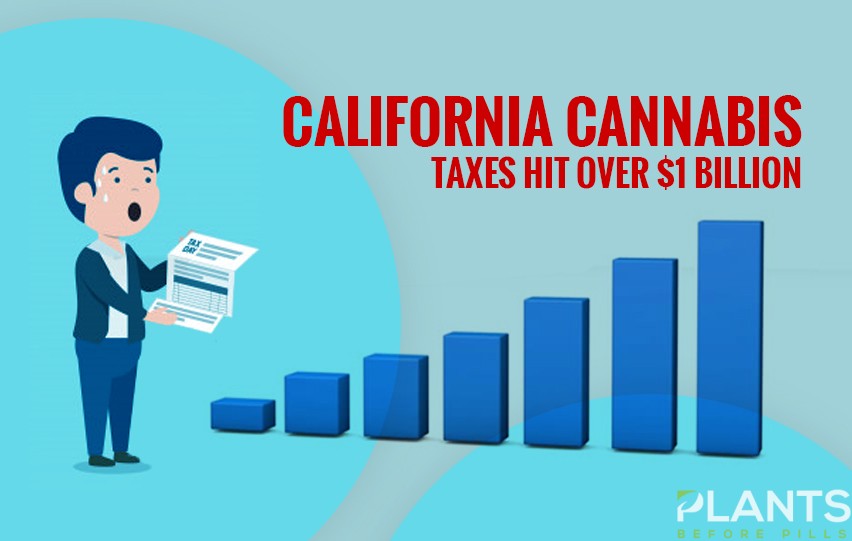 More than two years since the industry kicked into gear in 2018, commercial cannabis sales in California has already scored more than $1 billion in taxes as of February 2020, the California Department of Tax and Fee Administration (CDTFA) revealed last week.
As indicated in the figures released, cannabis tax revenues have totaled to $1.03 billion, with $498.1 million extracted from cannabis excise taxes, $123.4 million from cultivation taxes, and $403.1 million from state sales tax.
Most of the money, aside from covering regulatory costs, has been used to finance a variety of state-sponsored programs, including cannabis research, public safety grants, childcare for low-income families, and environmental clean-ups due to illegal cannabis grow, the official explained.
While the high record suggests a celebration for industry insiders and advocates, many were still concerned over the sluggish growth of California's legal cannabis industry, especially with the ongoing competition between the legal industry and the thriving underground cannabis market.
"It's an industry that was supposed to be huge, going gangbusters with the green rush," said Zachary Pitts, the chief executive of the Ganja Goddess delivery service and president of the California Cannabis Delivery Alliance. "It has been growing, but it's not nearly where I think people were expecting it to be."
In 2016, California voters approved the legalization of recreational cannabis and state officials projected around $1 billion a year in taxes once the legal industry matures. However, two years since the industry launched, growth has been found to be lower than expected.
As presented by the California Department of Tax and Fee Administration, growth in the industry in the fourth quarter of last year only scored about $2.6 million increase or 1.5%, a record that has been marked to be the smallest quarter-to-quarter gain in tax revenue since the market launched in 2018.
To date, under the current state law, those who engage in the legal cannabis market are to pay a 15% excise tax, a cultivation tax based on weight, and state sales tax. Cities and counties have also been allowed to tack on their own taxes, which can hit as high as 20%.
Jerred Kiloh, President of the United Cannabis Business Association, the premier cannabis retail association in California, said lowering those taxes could help advance the growth of the legal market, especially in competing against underground operators. California was able to seize a total of $1.5b worth of illegal marijuana in the past few months.
"Somewhere along the supply chain, we need to lower the cost of doing business," Kiloh commented.
Denver Cancels its 420 Festival in View of Virus Pandemic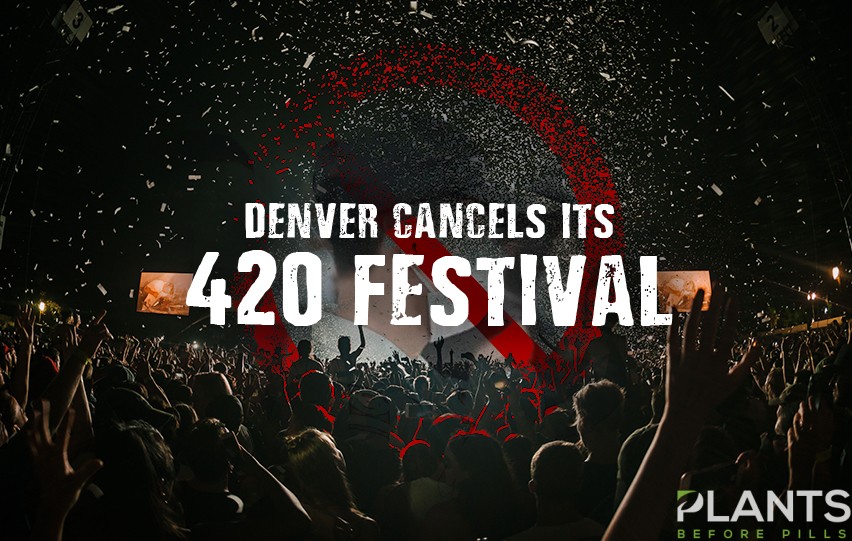 Denver's FlyHi 420 Festival has been canceled as concerns about the COVID-19 grows. The cancellation comes after state and city officials imposed temporary bans on bar and restaurant services, as well as big public gatherings. Part of the city's unofficial annual cannabis celebration, FlyHi 420 was supposed to be held on April 20 this year at Denver's Civic Center Park.
Euroflora representatives, one of the event organizers, announced that the free concert and events would not push through "due to the recent outbreak of COVID-19 and the uncertainty of its potential growth." The statement emphasized that "the health and safety of our performers and attendees are the top priority."
The event's cancellation came after other cannabis-focused affairs in Colorado were postponed or canceled. Some of the events that made such announcements include the Cannabis Wedding Expo, Colorado Hemp Fest, NoCo Hemp Expo and services at the International Church of Cannabis. Smaller affairs are also expected to be canceled or postponed.
Regarding new schedules of the FlyHi 420, organizers were not able to provide information as there are no immediate plans to reschedule as of this writing.
Status of Covid-19 in Colorado
In light of the new coronavirus spread, Denver Mayor Michael Hancock has imposed a ban on on-site services at bars and restaurants at Denver. Similarly, Colorado Governor Jared Polis has ordered the temporary prohibition of public gatherings with more than 250 attendees.
These decisions came as the number of infected individuals in Colorado increase. According to 9News, there 216 people have tested positive for COVID-19. Two deaths have been recorded in the state.
Denver has the greatest number of positive cases with 43 infected individuals. This is followed by Eagle with 39, Jefferson with 25 and Arapahoe with 22. However, readers are reminded that these numbers are provided by public health departments. This means that the number can vary especially with health providers being able to test patients independently.
To fight the spread of the virus, the Centers for Disease Control and Prevention (CBD) and the Colorado Department of Public Health and Environment (CDPHE) assembled a team of infection preventionists and epidemiologists. The team has been working with other counties to provide on-site technical assistance and investigative support for possible cases.
Aside from the cancellation or postponement of cannabis-related events and banning of services and gatherings, people have been encouraged to stay at home.