South Africa is Now Serving Its First Cannabis Pizzas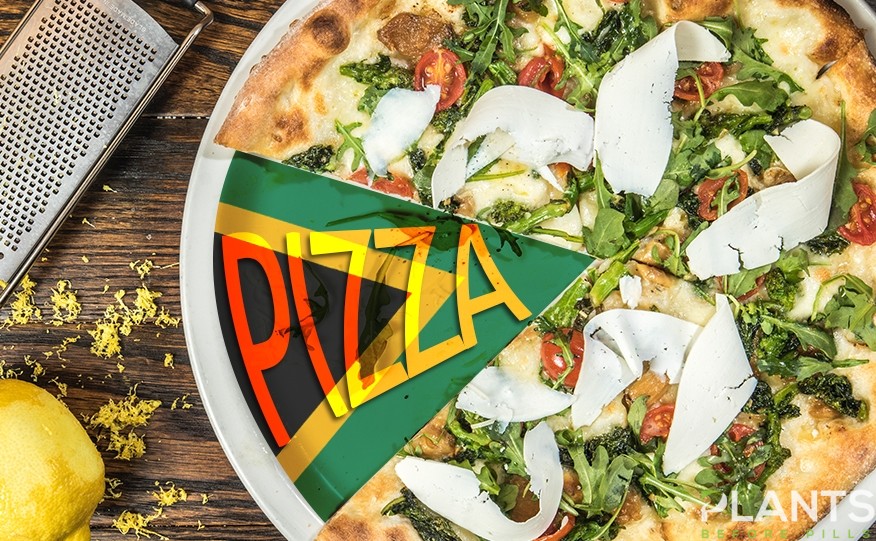 Popular South African pizza franchise Col'Cacchio is working to give South Africans access to the country's first ever "dagga pizza," says Business Insider. The franchise is partnering up with a cannabis-focused company for its innovative and progressive endeavor.
Collaborating with africanpure, a leading CBD oil manufacturer, the restaurant offers two cannabidiol (CBD) infused pizzas. Named Green Goddess and Not-so-Plain Mary Jane, customers can enjoy the benefits offered by the plant at R 125 and R 140, respectively. Guests can also opt for a dash of CBD oil on other pizza varieties for R 25.
Col'Cacchio co-founder King Baranowska says that the restaurant is constantly in pursuit of innovations and development for the benefit of its customers. Baranowska also remarked that they were the first brand to offer gluten-free, low-calorie items in their menus. It was also the first to provide carb-conscious and vegan options for their customers.
Cannabis Pizzas and CBD Oil
Fin24 emphasized that the restaurant's Cannabis pizzas will not contain any form of tetrahydrocannabinol (THC). THC is the hallucinogenic component of cannabis and is illegal in South Africa.
The offer for these CBD edibles are available since June 25, 2019. Customers can order these Cannabis pizzas in all Col'Cacchio branches except for the Windhoek and Halaal outlets.
Aside from Col'Cacchio, various food and beverages establishments all over South Africa are incorporating this ingredient in their menus after the country's legalization of the cannabinoid CBD. Regulations still apply for the consumption of this substance.
According to the Department of Health, the maximum dose a consumer can intake every day is 20 mg. Moreover, products and their manufacturers should not claim to treat or cure medical conditions. For greater dosages, an endorsement from a medical professional is required.
Cannabidiol is the non-psychoactive component of the cannabis plant. It is also known for its medicinal effects including pain-relieving, anti-inflammatory and anti-spastic attributes.
Four companies in South Africa were certified to distribute medical marijuana in April 2019. These products should come from the South African Health Products Authority (SAHPRA).
As part of the medical marijuana law in the country, Cape Town dedicated a plot of land in the Atlantis Special Economic Zone (SEZ). This lot is used as a cultivation and production ground for medicinal marijuana.
SAHPRA is the authoritative agency that gives permits to cultivate and grow the plant. It also issues export licenses to all concerned parties.
Bureau of Customs Seizes P13.2m Marijuana in Clark, Pampanga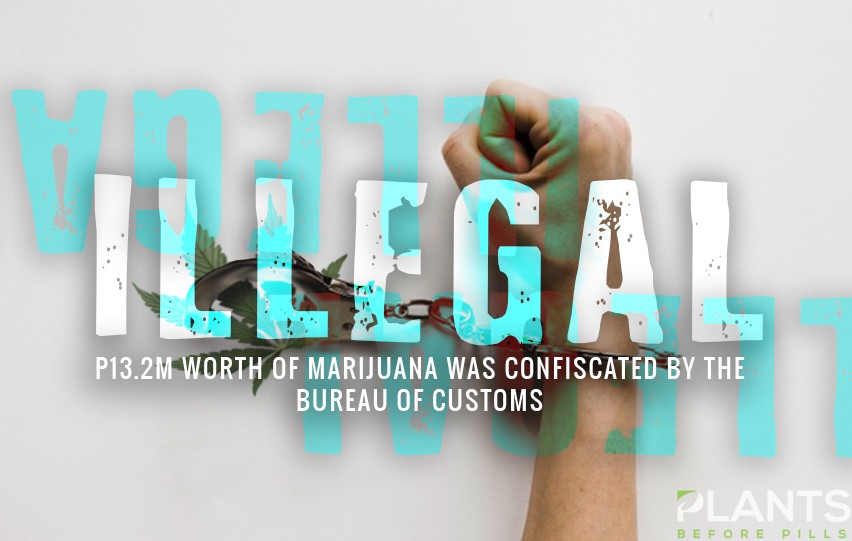 The Bureau of Customs from the Philippines turned over P13.2 million worth of marijuana to the Philippines Drug Enforcement Agency (PDEA) last Monday, April 6, 2020. Approximately 11.569 kilograms were seized by Customs.
The Customs' turnover happened days after Customs official held an inspection last week at the Clark Freeport area. Authorities who inspected the area found two shipments of marijuana concealed in 14 cans of meal formula. The shipments were initially declared as whey samples from California.
Despite being concealed in a number of meal formula cans, a Customs inspector reportedly noticed some physical irregularities on the cans. Most labels were not properly attached and were found to be movable, which was what prompted the said official to further inspect and open the cans.
Upon inspection, the official uncovered sachets of suspected marijuana leaves within the cans. Authority says K9 dogs, trained to detect the presence of illegal drugs, confirmed that these were cannabis leaves. Following the discovery, the Philippine Drug Enforcement Agency conducted a chemical analysis.
Bureau of Customs District Collector Ruby Alameda did not reveal the consignee nor the undersigned of the items and cans in question, notes Manila Standard.
In a statement, Alameda simply said, "Through the strict profiling of shipments and X-ray examination by BOC-Clark personnel on the subject shipment containing 14 cans labeled as "Herbalife Formula 1 Healthy Meal Comida Saludable," the team was able to quickly act on the incident.
Upon confirmation, Alameda immediately issues warrants to seize and detain the contraband for the said shipments.
The warrant of seizure and detention was pursuant to Republic Act No. 10863, also known as the Customs Modernization and Tariff Act (CMTA) and in relation to Republic Act No. 9165, otherwise known as the Comprehensive Dangerous Drugs Act of 2002.
Although the country is facing the threat and risks of the coronavirus COVID-19, the Port of Clark is still committed to protecting the Philippine borders against illegal drugs.
As of writing, cannabis and medical marijuana are still largely illegal in the Philippines. However, in a 2019 House of Representatives hearing, Rappler reports that lawmakers voted in a landslide 163-5-3, resulting to the passing of House Bill 6517, also known as the Act of Providing Compassionate and Right of Access to Medical Cannabis and Expanding Research into its Medicinal Properties and for other Purposes on Tuesday, January 29, 2019.
Under the said bill, patients suffering from chronic pain and debilitating conditions would be eligible to use medical marijuana. The said bill is waiting for further discussion and possible approval in the Senate, notes Inquirer.
Washington State Legislators OKs Cannabis Social Equity Bill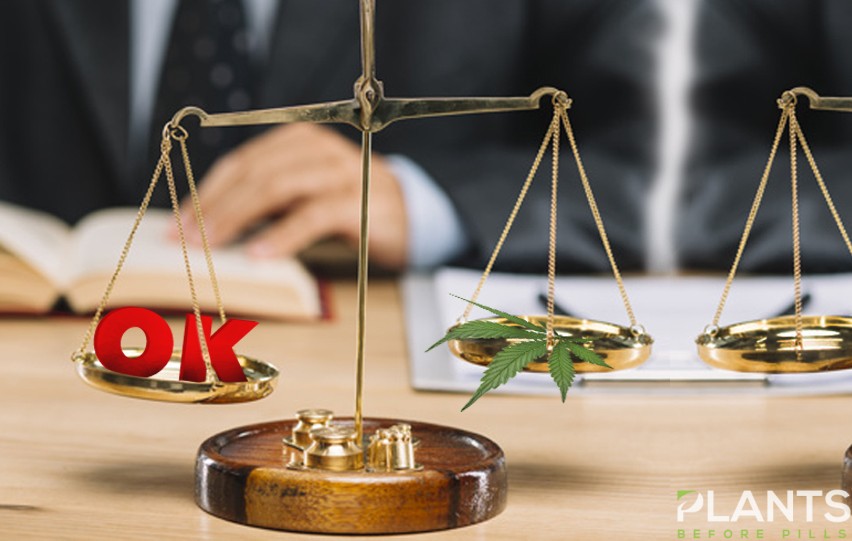 Washington's cannabis industry is poised to welcome diversity among licensees after state legislators approved a bill last week that would introduce the state's first Marijuana Social Equity Program. The measure, named House Bill 2870 (HB 2870), now awaits on Gov. Jay Inslee's desk for final approval.
If signed into law, the bill will enable the Liquor and Cannabis Board (LCB) to issue forfeited, canceled and revoked retail licenses to applicants that are members of communities excessively impacted by the War on Drugs.
As written in the bill, the measure's main objective is to benefit "individuals who have been arrested or incarcerated due to drug laws, and those who have resided in areas of high poverty, suffer long-lasting adverse consequences, including impacts to employment, business ownership, housing, health, and long term financial well-being."
The program is set to last for eight years, spanning from December 1, 2020 to July 1, 2028, and will cost applicants a total of $1,480 for new social equity licenses.
Prior to the approval, The House originally passed an earlier version of the bill in February this year, with the intention to address racial inequity within the cannabis industry.
Democratic Rep. Eric Pettigrew, the one who sponsored the bill, described the road towards the final bill as a long yet worthwhile struggle.
"I had a chance to meet with some proponents and opponents a little more … and really came to understand that this is beyond the issue of licenses," Pettigrew said. "This is potentially a different distribution of wealth as we move forward in this industry."
He, along with the help of stakeholders including Paula Sardinas of the Commission on African American Affairs drafted the proposal.
"We believe we need an LCB that is more reflective of the community it serves," she said. "It should also have a culture that mirrors the Department of Financial Institutions where education, compliance, and training are priorities along with enforcement," Sardinas commented.
In 2012, Washington became the first U.S. state to legalized recreational use of marijuana. However, eight years after, the state's cannabis industry is still struggling with diversity. In a report from the Washington State Commission on African American Affairs, less than 1% of the state's over 500 recreational cannabis licenses were owned by African Americans.
"Initiative 502 missed an opportunity to incorporate a focus on social equity," said Rick Garza, the director of the LCB, at the time the bill made its way through the legislature. "The history of cannabis prohibition shows abundant evidence there was disproportionate harm in communities of color, and that those harmful effects remain with us today."
Cannabis Firms Experience Boost in Sales Amid Covid-19 Panic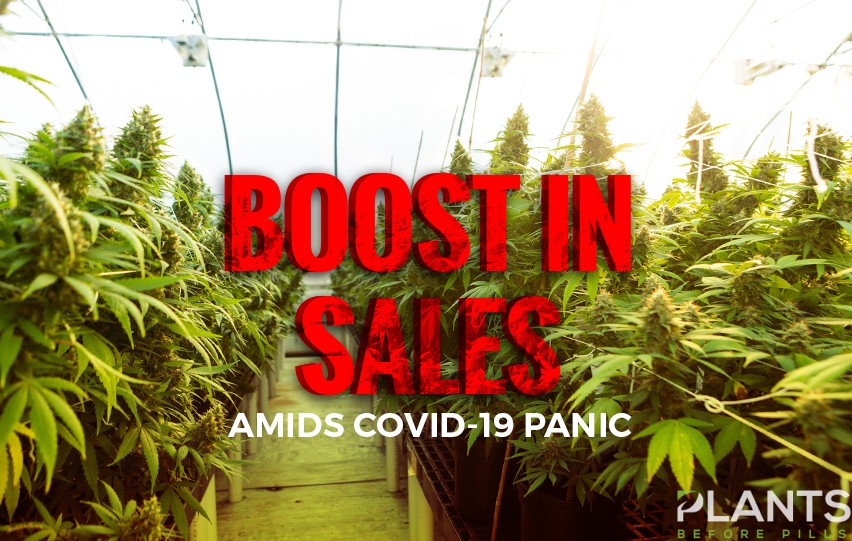 As the World Health Organization (WHO) declared the novel coronavirus called COVID-19 a pandemic, cannabis firms in the United States have experienced an exponential boost in profits as users increase their stocks. Stockpiling cannabis supplies amid the coronavirus pandemic comes as news of a prolonged self-quarantine threatens the country.
A number of marijuana dispensaries and cannabis businesses in different states have reported an increase in buyers and orders as the pandemic plagues the country, including Los Angeles-based NUG and Massachusetts-based firm New England Treatment Access (NETA).
In a statement to The Hollywood Reporter, head of sales for NUG, Steve Lilak said the reason why individuals are stockpiling is that they "are in scarcity mode. The streets are emptier, but specific businesses like grocery stores and dispensaries are seeing more people than usual – and people are stocking and purchasing in bulk. I've seen regular customers buying three or four of what they normally buy in just one of in L.A. dispensaries."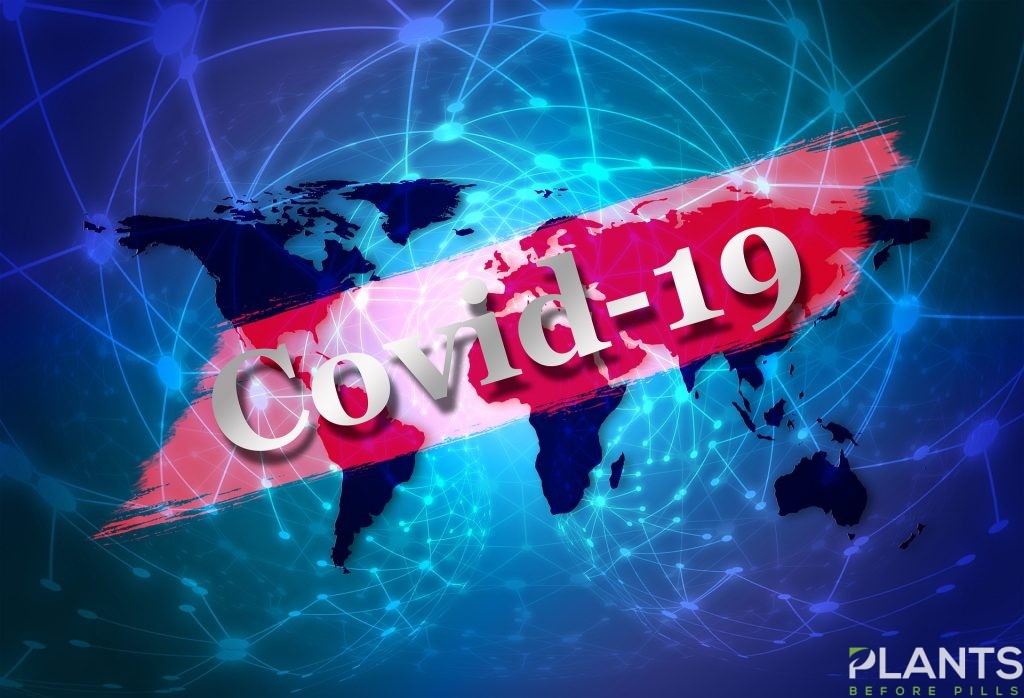 Increase of Stockpile for Impending Covid-19 Quarantine
Apart from corralling goods in a case of quarantine, individuals may be increasing their cannabis stash primarily because these offer calming effects to its users, remarks a Lowell Farms representative to The Hollywood Reporter.
Meanwhile, patients such as Mary K. Murray feel that they can better manage their pain and conditions with the help of marijuana, thus stockpiling the drug rather than waiting for her monthly prescription medication, reports WGBH.
Other cannabis firms who have a reported increase in sales include Caliva and Calexo. According to The Hollywood Reporter, Caliva is a delivery-based firm in California, while Calexo dabbles in sparkling cannabis drinks.
The same sentiments are echoed by Brookline's New England Treatment Access, which has seen a boost in its number of buyers. However, in keeping with the national and community guidelines in place, the NETA will only accommodate customers who place and reserve their orders in advance, notes WGBH.
Cannabis businesses are also urged by the International Chamber of Commerce (ICC) to practice remote work, avoid travel, as well keeping records of transactions. Moreover, the ICC, in partnership with the New England Complex Systems Institute (NECSI) also highlighted alternatives such as a utilizing a pick-up and drop-off service, home deliveries, or drive-by services to reduce contact time with buyers, thus preventing further spread of the disease.
NETA's practices fall in line with the guidelines posted by healthcare providers and industry professionals to practice social distancing as well as sanitizing and disinfecting places of business. Employees are equipped with disinfectants and latex glove, and the dispensary is disinfected every night.
Despite the boost in cannabis sales, industry experts believe the pandemic could potentially derail the development in the industry. Businesses, investments, as well as stocks, could see a change in their portfolio's as the disease continues to spread, states Forbes.