University of Maryland Will Offer Graduate Degree in Medical Cannabis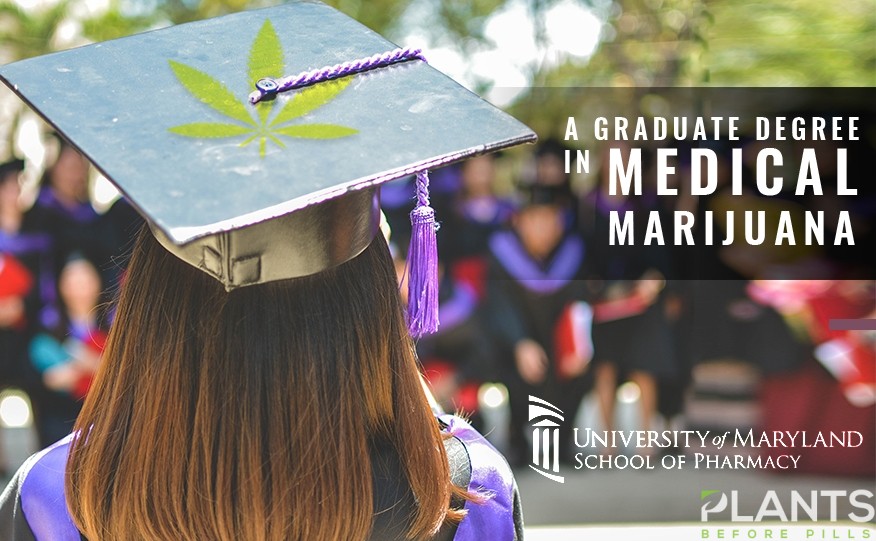 The University of Maryland School of Pharmacy (UMSOP) recently announced it is offering a graduate degree in medical cannabis, the first university to do so. This 2-year program will start this fall.
The UMSOP's Master of Science in Medical Cannabis Science and Therapeutics program aims to equip students with the knowledge and skills in supporting patients and the medical marijuana industry. Students of this course will also have the opportunity to research in the field and come up with well-informed medical cannabis policy.
UMSOP dean and professor Natalie D. Eddington, PhD, FCP, FAAPS, said the graduate degree would address the growing need for experts in the multi-billion medical cannabis industry. Formulators of the university's MS in Medical Cannabis Science and Therapeutics has critically designed the program to prepare students to meet this demand.
Who Can Enroll?
The university expects professionals who want to expand their knowledge about the medicinal properties of the plant to enroll. It targets health care professionals such as physicians, nurses, and pharmacists; as well as scientists and regulators. Professionals specializing in cannabis growing and dispensary owners are also welcome to take the course as well as policy and industry professionals.
But since the coursework is designed for students with or without a science or medicine background, any bachelors' degree holders are welcome to take this course.
The university appointed Leah Sera, PharmD, MA, BCPS, as director of the program. At present, she is also an assistant professor in the Department of Pharmacy Practice and Science at UMSOP and a clinical pharmacist specializing in palliative care.
Hybrid of Online and In-Person Learning
The classes are often held online. Through this format, the university hopes it will allow students who are currently employed or have other commitments to attend and participate in the degree program.
Part of the curriculum is the student's attendance in symposia in person to be held once each semester at the university campus. This event enables students to network with peers and meet and interact with leading doctors, scientists, and policymakers specializing in medical cannabis.
Dr. Sera said the professors of the newly established graduate degree come faculty from the UMSOP who are experts in both basic and clinical sciences related to medicine. She also said the faculty members had devised the coursework to be both exciting and accessible to students of different backgrounds.
The demand for medical cannabis experts is growing not only in the U.S. but also in countries that have legalized the plant. Among the countries that acknowledged the shortage of experts in the field are Canada and South Africa.
American Eagle Outfitters to sell CBD-based Products this Year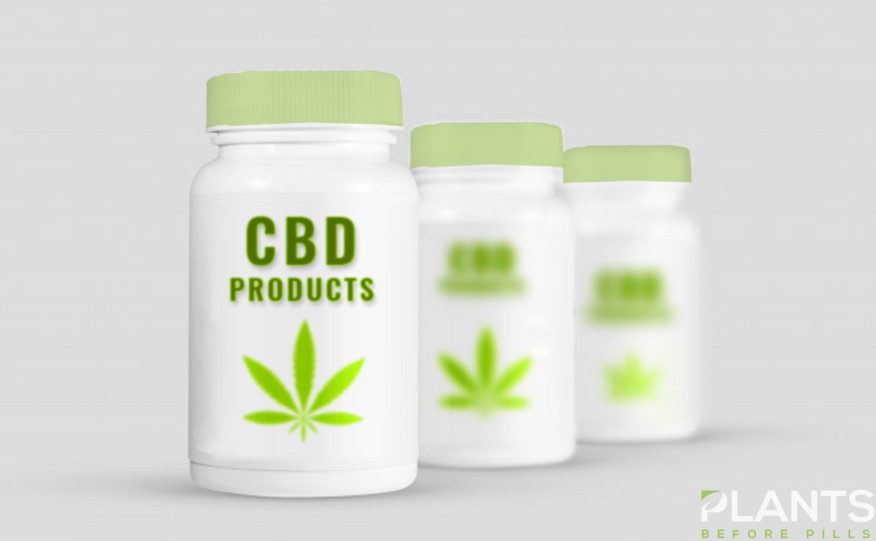 Teen clothing and accessories retailer American Eagle Outfitters is set to sell cannabidiol-infused products later this year through a partnership with the THC and CBD product lines company Green Growth Brands Inc.
In a press released published on Thursday, Green Growth Brands revealed it will be exclusively developing and supplying American Eagle with CBD-infused personal-care products. This includes lotions, muscle balms, and other beauty products. The release also announced that the products will be sold at nearly 500 American Eagle stores starting October.
"We are very pleased to be partnering with American Eagle, a leader in the specialty retail space," expressed Peter Horvath, the CEO of Green Growth Brands. "GGB provided the expertise necessary to develop the product formulations and packaging to create a really special line of products."
The recent partnership had officially marked American Eagle to be the third major wholesale partner of Green Growth Brands Inc. to date. Just a month ago, Abercrombie & Fitch, also a leading teen clothing and accessories retailer and a rival of American Eagle, signed the same deal with GGB. This enables Abercrombie to sell different CBD-infused products in more than 160 of its more than 250 stores. Earlier this year, footwear and accessories retailer DSW also sealed an agreement with GGB.
Last December, President Trump signed into law the farm bill, which included a provision legalizing hemp. This has led to the visible and fast boom of the CBD industry. In fact, various beauty line giants, such as LVMH's Sephora and ULTA Beauty Inc. have already immersed in the market for cannabis-based personal care products.
Aside from these, luxury department store chain Barney's, along with other retailers, such as GNC, Rite Aid, and Vitamin Shoppe, has also entered the cannabis market, selling different CBD products in some of their stores across the states.
"American Eagle's image is about positive messaging and wellness, so it's not shocking that they would have CBD-infused products," said Jessica Ramirez, Jane Hali & Associates analyst.
"The products complement their brand and customers," she added.
Just this year, American Eagle has experienced a 14% drop in their shares due to an unsatisfactory profit forecast in March.
On the other hand, cannabis company Green Growth Brands Inc. continues to expand its reach with its recent acquisition and partnership deal with the U.S. cannabis company Moxie.
"As a '360 degree' cannabis company, we expect to bring an expertise to each segment of the combined business: cannabis dispensaries, vertically-integrated and wholesale CBD, and wholesale cannabis consumer products," CEO Horvath said in a separate release.
References:
https://hightimes.com/news/american-eagle-becomes-latest-major-retailer-sell-cbd-infused-products/
https://www.nbcnews.com/business/business-news/american-eagle-start-selling-cannabis-based-products-year-n1028661'
https://www.usatoday.com/story/money/2019/07/11/cbd-sold-american-eagle-outfitters-rival-abercrombie-fitch/1701658001/
https://www.cnbc.com/2019/07/11/american-eagle-to-sell-green-growth-brands-cbd-products-in-500-stores.html
Demetrix Gains $50m in Series A Funding, Aims to Brew Cannabis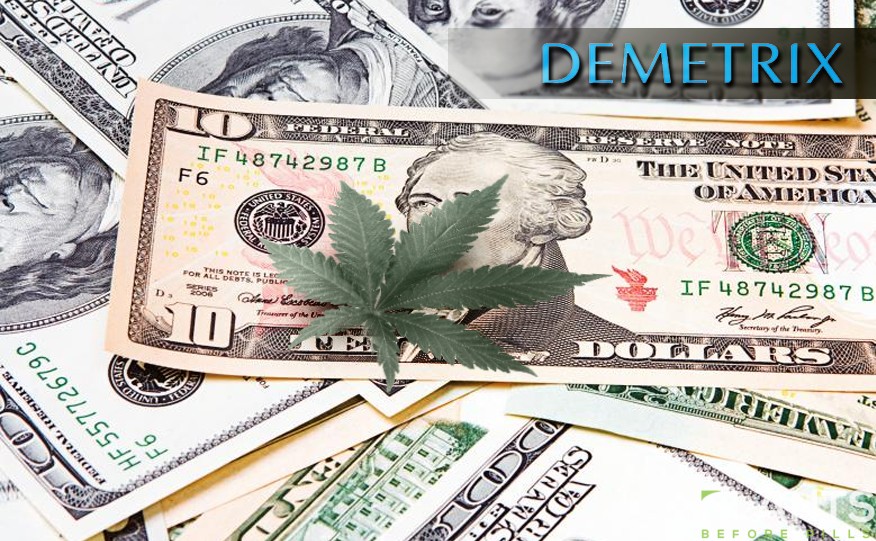 Demetrix Inc. recently announced its successful foray into the Series A funding round. Following this, the company garnered $50 million, which the business states will be used for researching and producing synthetic cannabinoids in the market.
The Series A funding round was led by Tuatara Capital, a New York-based investment group, together with Horizon Ventures, a Hong Kong-based firm. Based on the press release by the cannabis firm, Horizon Ventures also participated in the Series Seed round, contributing $11 million to the business.
Shaping the Future
Demetrix's press release revealed that the global market for cannabinoids are slated to reach $100 billion comes 2029. Alongside the boom of this industry, Demetrix intends to "help the world benefit from nature's rarest ingredients."
Besides brewing, the startup is also looking to isolate the cannabinoids. The firm also looks to expand the business and commercialize its products in the future. With more than 100 cannabinoids being explored by the California-based startup, it believes that it can cater to different consumer product companies, including the pharmaceutical and supplement sector.
To achieve their goals, the California-based company reportedly intends to use baker's yeast to yield a larger volume of cannabinoids. Through the company's "industry-leading fermentation technology that accelerates the production of cannabinoid," it hopes to shape the future of the field.
Continued Show of Support
Both Tuatara Capital and Horizon Ventures released statements revealing their promising futures by working with the cannabis firm. In the press release, Tuatara Capital partner, Marc Riiska shares that they believe Demetrix has what it takes to "consistently produce high purity, single cannabinoids in a process that easily scales to meet demands."
Meanwhile, Patrick Zhang of Horizon Ventures state that "Demetrix is uniquely positioned to bring these compounds to market in a cost-efficient way."
Industry Background
Demetrix chief executive officer Jeff Ubersax is planning to use technologies surrounding yeast genetics and biochemistry and applying this to cannabis. Although the business employs the same method of brewing beer, the fermentation process using the marijuana plant will produce synthetic cannabinoids instead.
While the company's approach to making a larger volume of cannabinoids sounds promising, Tech Crunch notes the startup "has a long way to go before it becomes competitive with extracts from the marijuana plant."
As of writing, the company has successfully raised a total of $61 million.
Hawaii is the 16th to Decriminalized Cannabis in the US
The state of Hawaii recently announced that it no longer considers possession of small amounts of cannabis a criminal offense. The decriminalization makes Hawaii the 16th in the United States' jurisdiction to do so.
Hawaii is recognized as the first state to legalize medical marijuana back in 2000. Governor David Ige clarified that the state is not yet ready to legalize the use of marijuana for recreational purposes. Moreover, Ige "declined to sign" the law that decriminalized possession in small amounts.
However, the law will be implemented on January 11, 2020, despite the lack of the governor's signature. This occurred because Ige failed to make his move before the deadline to veto the legislation.
With this bill in place, individuals who carry small amounts of marijuana will not be charged with a misdemeanor. The law states that individuals with "3 grams or less of weed" will be fined $130. No jail time applies for such instances.
In the past, a misdemeanor charge in Hawaii warrants up to 30 days in prison. A penalty of $1000 in fines also applied.
According to the governor of Hawaii, there are aspects of the legislation which "[he does not] like." Ige also did not place the law on the list of laws he is deliberating for a veto.
In a news conference, the governor said that he did consider the decriminalization legislation. However, he expressed disapproval of the lack of stipulations regarding substance abuse treatments for younger individuals.
Ige remarked that while Hawaii continues to study issues encountered by other states with legal recreational marijuana, legalizing the recreational use is not yet on the agenda. He also emphasized that governors of other states "acknowledge significant problems with those measures."
Meanwhile, eleven states (including Washington, D.C.) have laws that legalized recreational cannabis. In the latest development, Illinois is the first state to have a recreational marijuana legalization law that was signed by the state's government. The state also allowed residents to appeal their convictions.
All other laws for recreational marijuana were made possible by ballot initiatives.
The governor's legislation history regarding cannabis includes two vetoes for marijuana bills, which the legislature passed. He also shot down a law intended to legalize the transportation of medical marijuana from one island to another. He also prevented the passing of another law which intended to create a licensing process for industrial hemp.