CBD and Alzheimer's Disease: What You Need to Know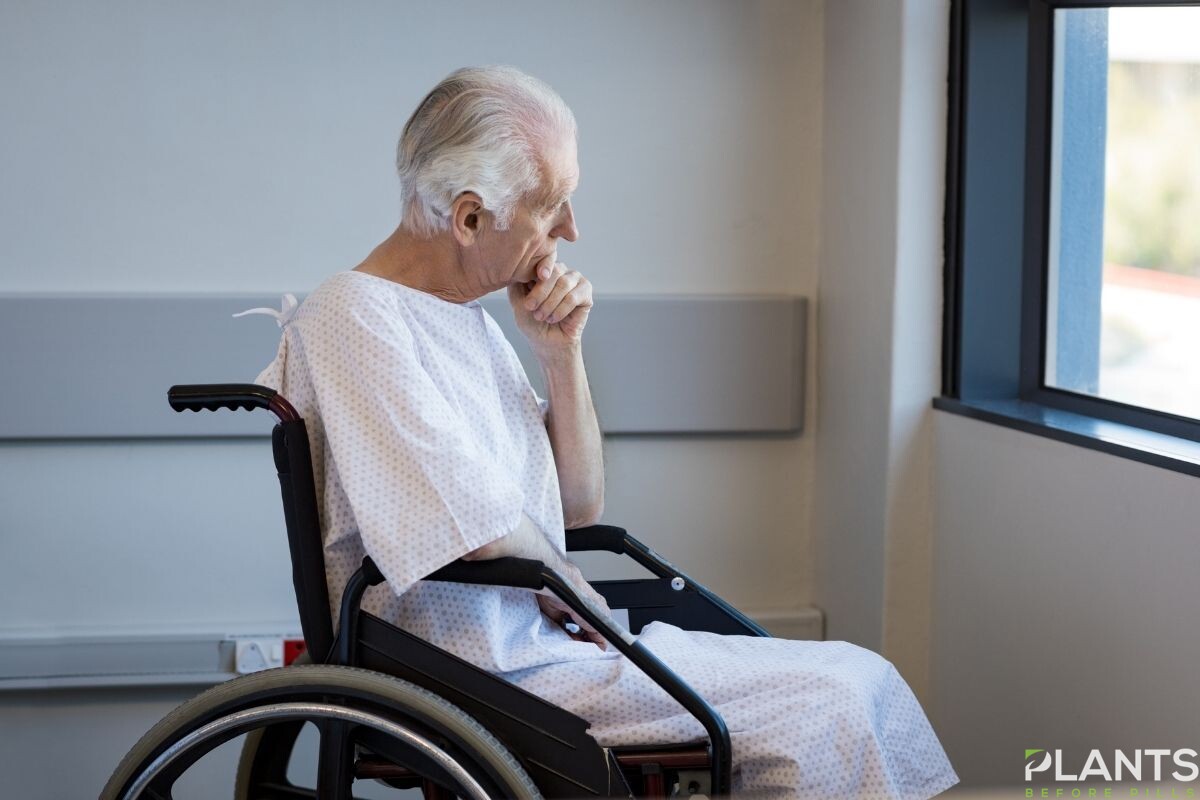 Alzheimer's disease is one of the most mysterious medical conditions. Until now, scientists still do not have a full grasp of what causes it. They also have not developed a cure for this illness. What is know about this disease is it is a progressive neurodegenerative disease that changes the brain in the form of amyloid plaques and neurofibrillary tangles, among other things.
The good news is a new albeit controversial drug was approved by the Food and Drug Administration because of its ability to reduce amyloid plaques in Alzheimer's patients. Given this, it is worth noting that a few months back, researchers from the Medical College of Georgia at Augusta University found that cannabidiol was able to reduce similar plaques. Here's what you need to know.
Cannabidiol and Plaques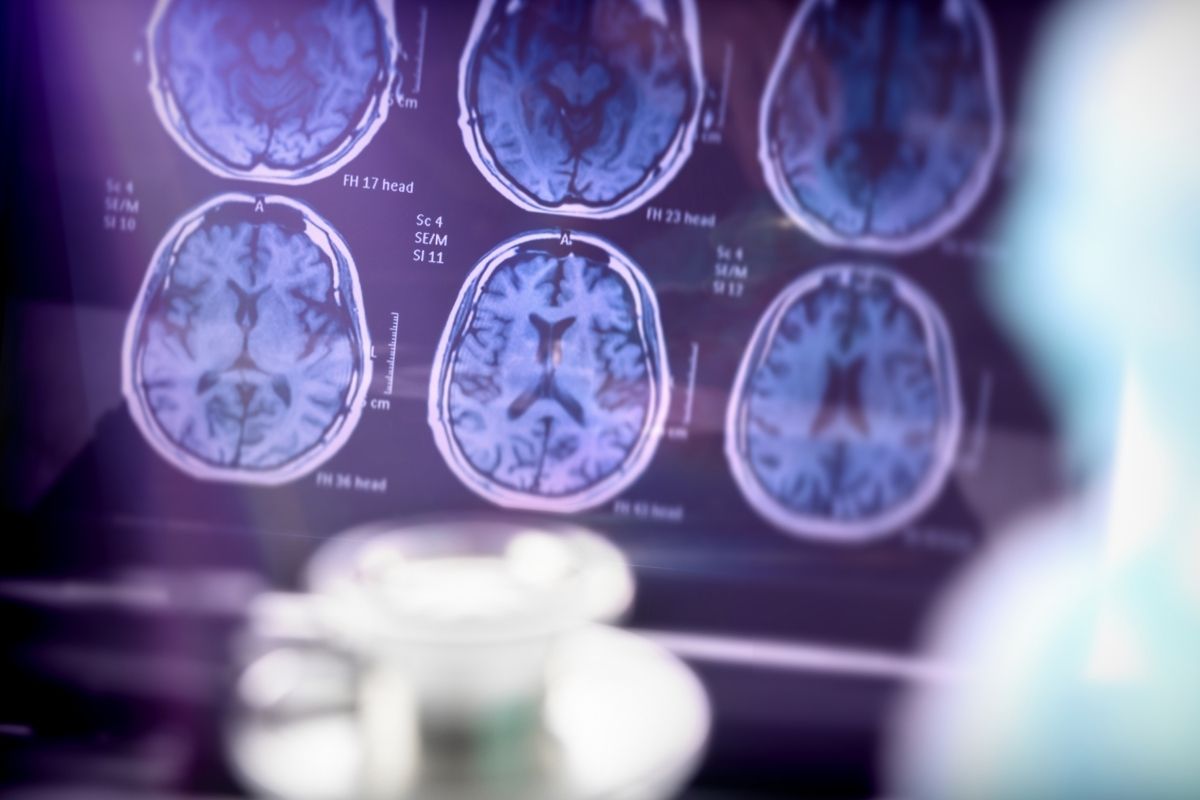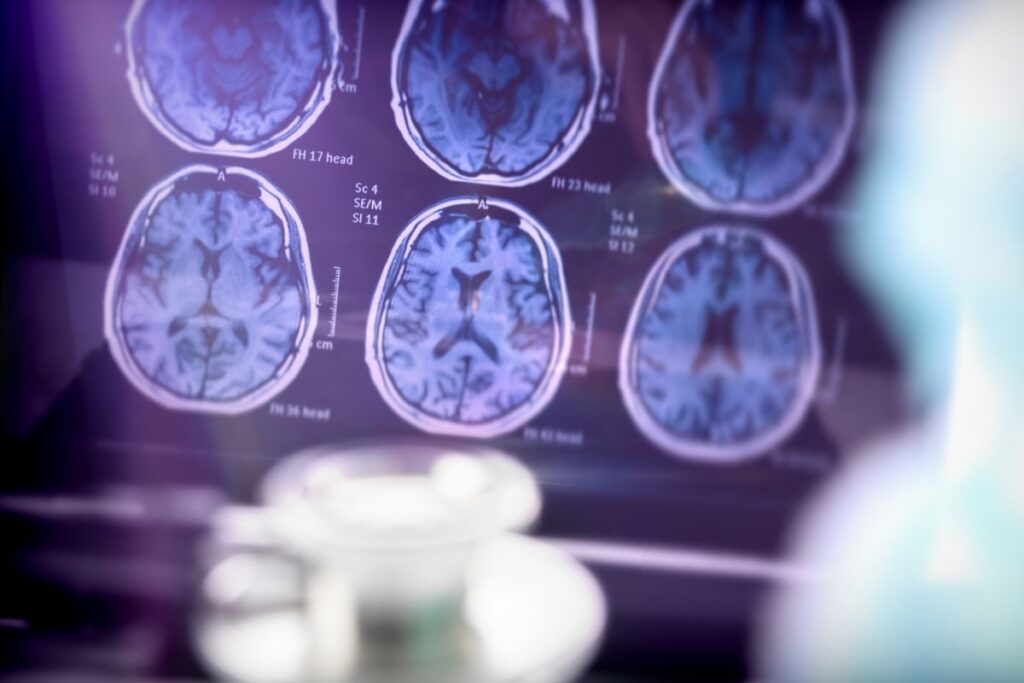 The main focus of the study was to see the effects of CBD on beta-amyloid plaques in experimental models of early-onset hereditary Alzheimer's Disease. According to the research, Alzheimer's patients see a decrease in the function of two proteins namely TREM2 and IL-33, which are important in minimizing beta-amyloid plaque build-up. These proteins consume dead cells and debris like plaques in the brain.
The researchers deployed high-dose CBD in the span of two weeks and saw that CBD normalized IL-33 levels and improved the expression of TREM2. In fact, IL-33 levels increased seven times while TREM2 increase 10 times. With this, the scientist saw an increase in cognition for the subjects.
While more research is needed, it is clear that CBD's potential for treating Alzheimer's is present and the scientists aim to pursue this study through a clinical trial to find out more about this prospective treatment.
What You Can Do for Now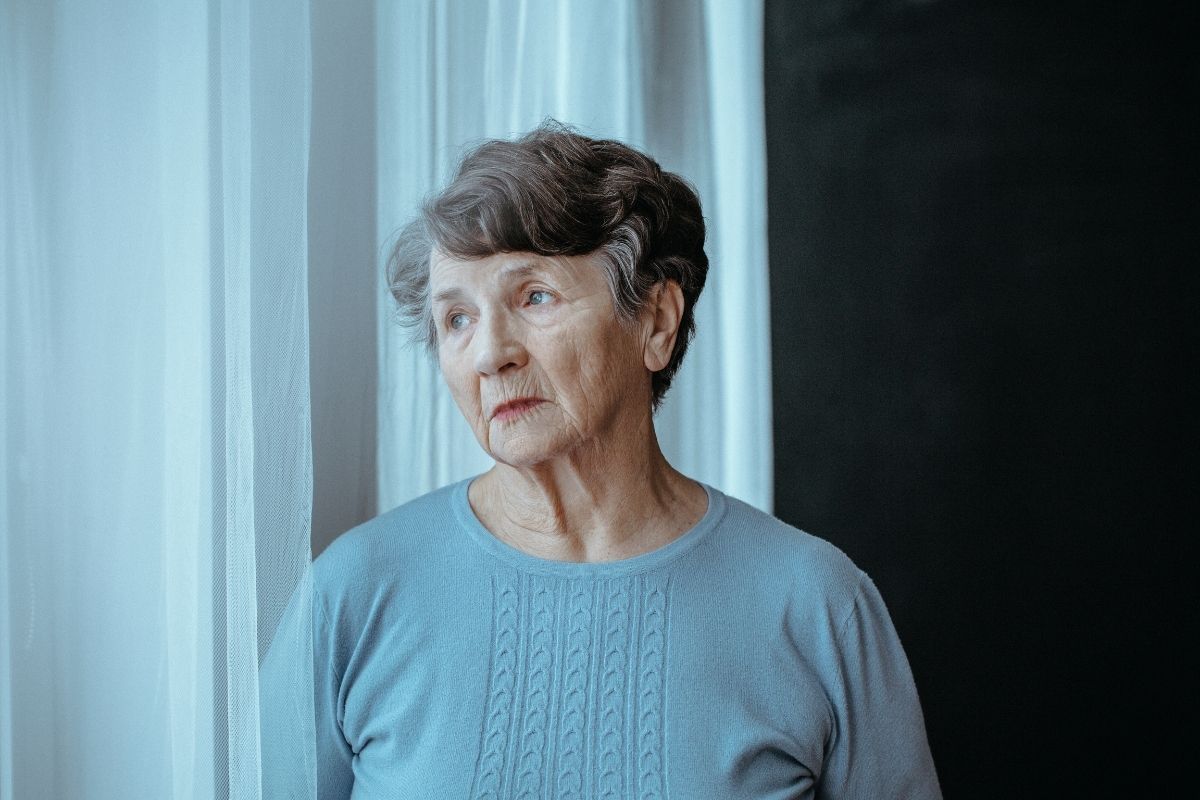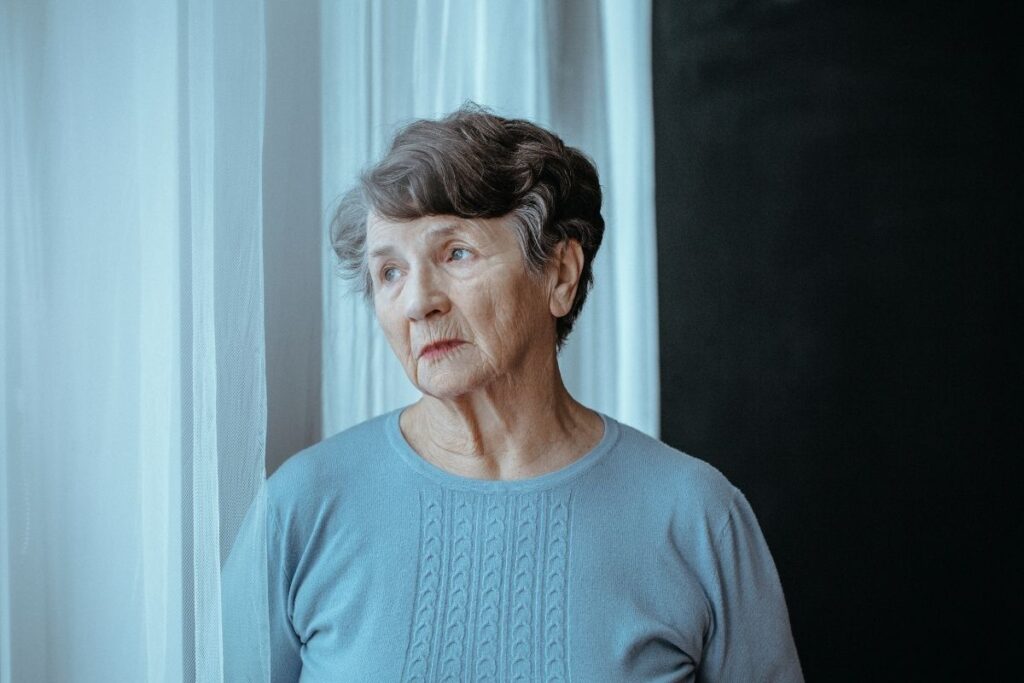 While there is evidence of the effectiveness of high concentrations of CBD in treating Alzheimer's, further studies are needed. What we have now is the FDA-approved drug called Aduhelm. If you or someone you know is suffering from this disease, it is best to consult a physician about this prospect.
Those who are looking for treatment aids can take a look at medical cannabis qualifying conditions in their state. Some states like Minnesota grants medical cannabis cards to Alzheimer's sufferers.
You also have the choice to take CBD products as part of your daily routine as items with CBD and THC levels within the legal threshold set by Farm Bill 2018 are technically considered legal all over the United States, unless specified by state laws. Before taking CBD in any form, make sure to consult your physician, especially if you are taking other medications.
CBD is known for improving cognition, focus, and energy levels. It is can also relieve pain and inflammation, reduce the production of sebum, and provide skin hydration when needed.
Final Thoughts
CBD oil and other infused products have a lot to offer medically. With a green light from your doctor, you can start consuming this cannabinoid. As for its potential for treating Alzheimer's what we can do is wait and see.
Eating or Smoking Weed: Which is better for your health?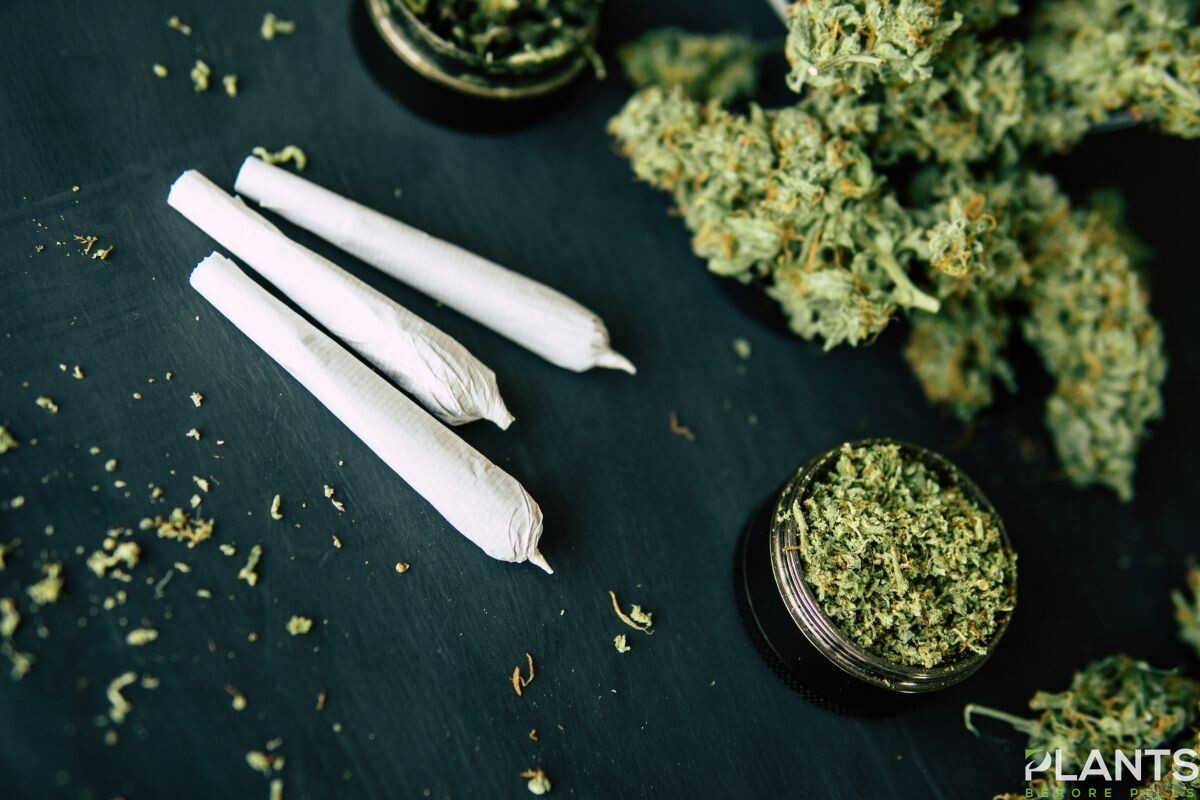 Eating or Smoking Weed: Which is better for your health? Read on to know more
For the longest time, the most popular way to consume cannabis is by rolling it up and smoking it. Years of doing this have shown that this is an effective way to enjoy the benefits of the plant. However, more and more people are now getting into cannabis-infused edibles or food items that contain the flower itself or its cannabinoids.
This is not a new thing especially as ancient cultures have been infusing this plant into drinks and milk for all kinds of purposes such as ritualistic and medicinal. This mode of consumption is also proven to be effective in harnessing the potentials of the plant. The question now is, which of these two methods is better for your health? Let's see what is known about Eating or Smoking Weed.
What We Know About Smoking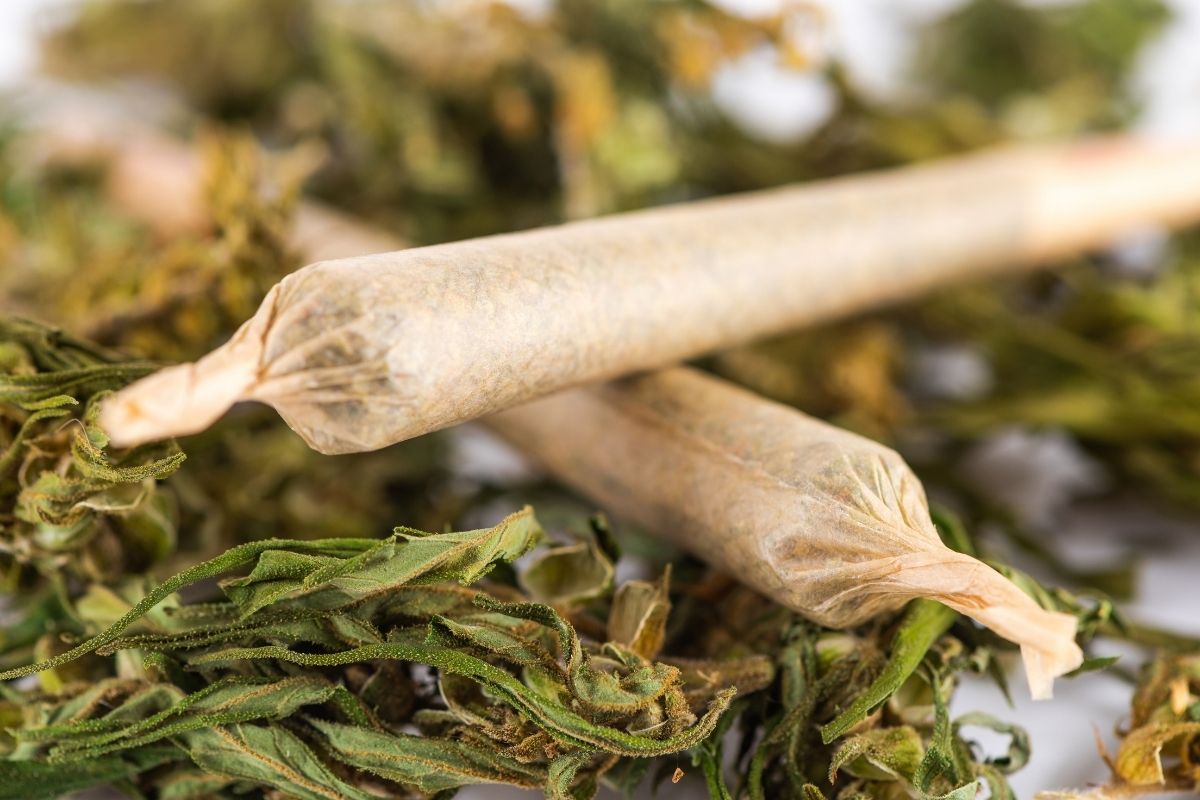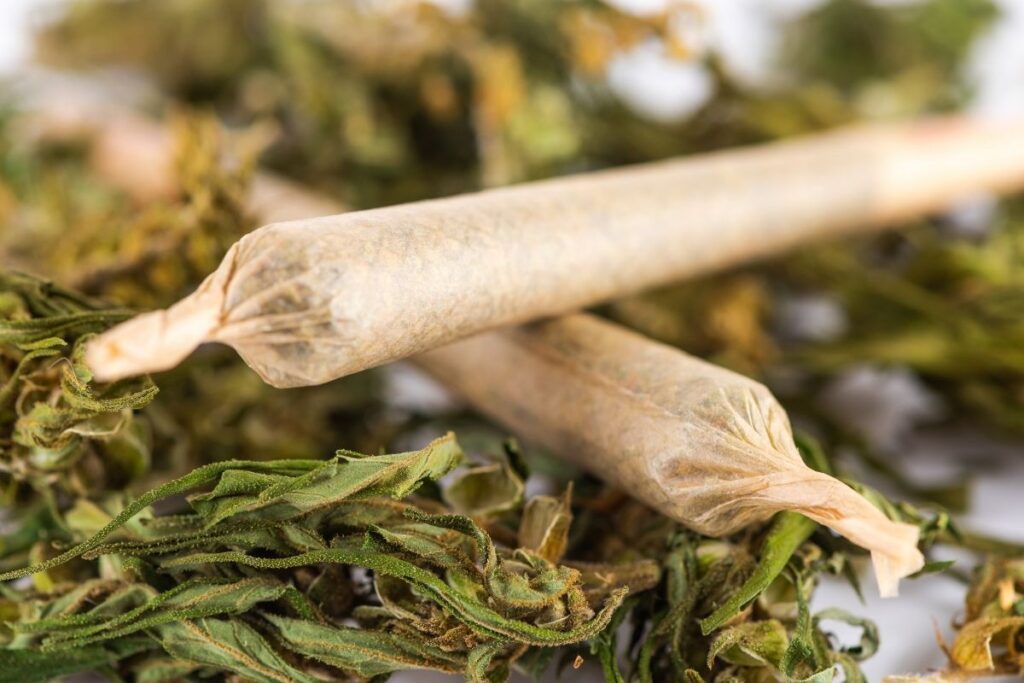 Smoking cannabis brings you the plant's effects through your lungs, which are then transferred into your bloodstream. Hence, it = takes less time to take effect. In fact, you can feel its effect within seconds to a few minutes.
The thing about this method is that it burns the dried flowers which you then inhale. According to studies, smoking cannabis may have less atrocious effects on the lungs compared to smoking tobacco, but the risk is there nonetheless. It may not have links to lung cancer, but studies show that it can be linked to worse coughs and more frequent chronic bronchitis attacks.
Is Vaping Any Different?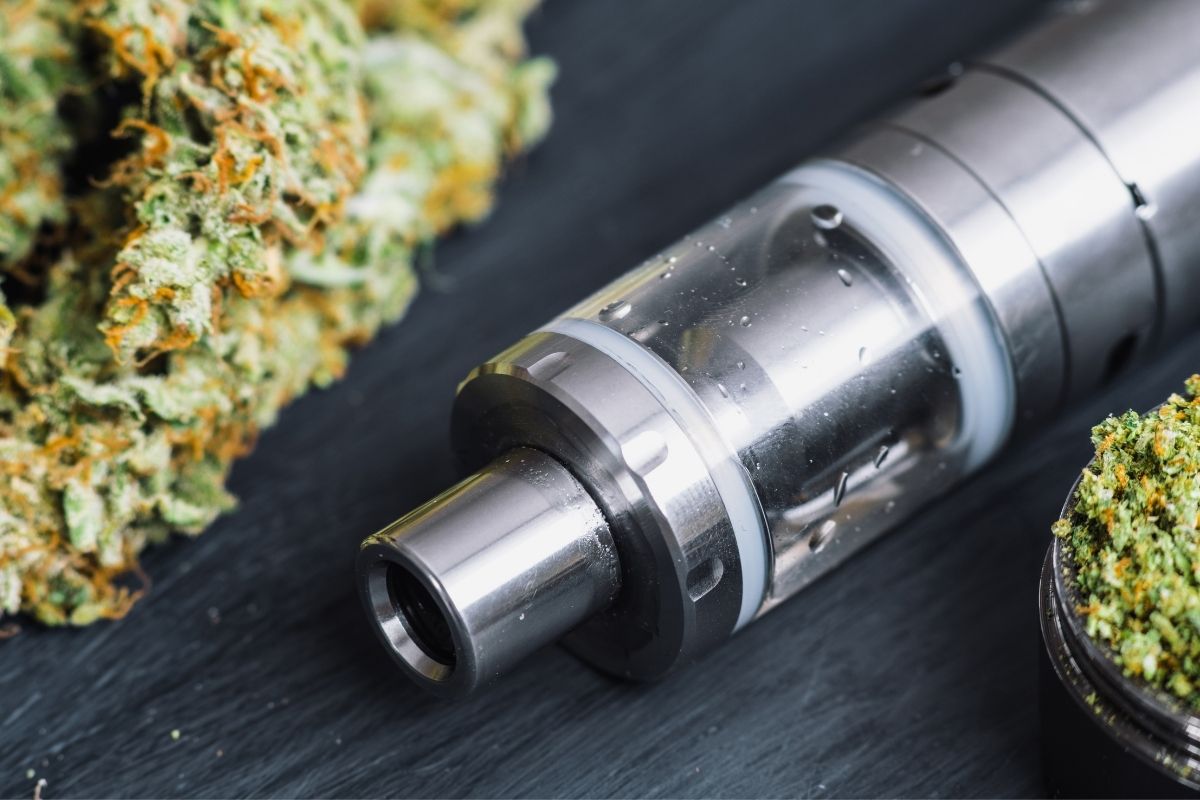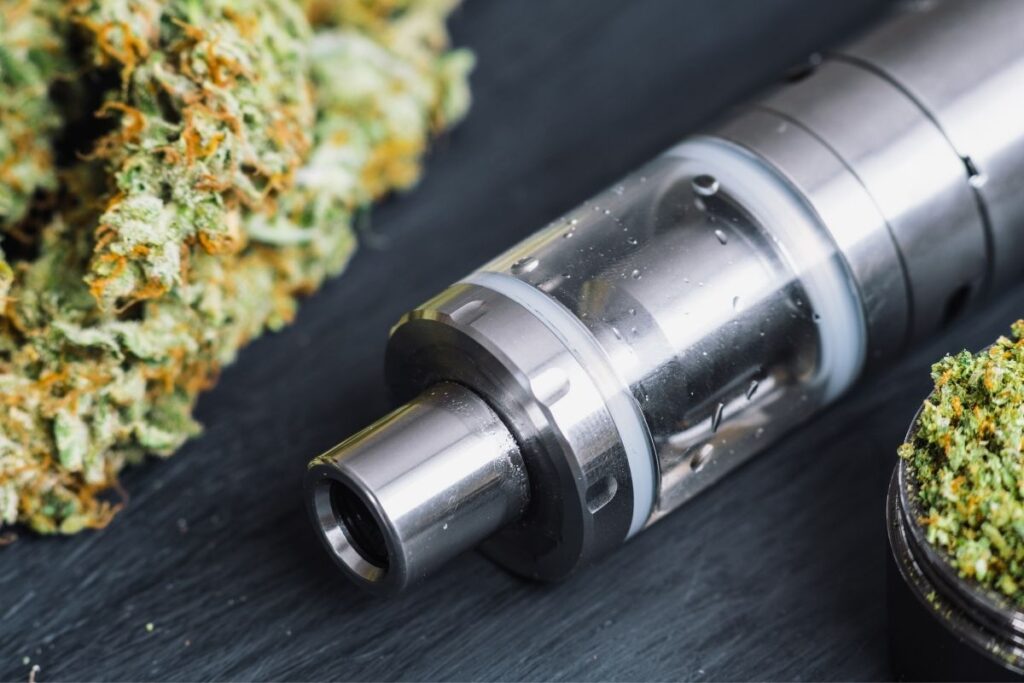 With cannabis and tobacco smoking, many think that vaping is a better alternative, and if we only look at the mode of transferring the cannabinoids into the system, it definitely looks like it. Basically, what vaping does is it heats the e-juice to vaporize it, then you inhale the vapor, it reaches the lungs, then transferred into the bloodstream.
Back then, little is known about the effects of vaping, especially as it was just starting to gain traction, However, recent studies show that vaping can have adverse effects on the respiratory system, specifically severe lung injuries called EVALI or e-cigarette, or vaping, produce use-associated lung injury.
What Sets Edibles Apart?
Those who are looking for a less risky choice should take a look at what edibles and drinkables have to offer. This mode of consumption provides effects by eating or drinking. The cannabis passes through the digestive system in order to reach the bloodstream and the brain. This takes a long time to effect, usually around 30 minutes to two hours.
The thing is, ingesting provides a more intense effect as the potentials are intensified when the liver processes the cannabinoids. You can also experience the peak longer, typically up to four hours, whereas smoking only provides the peak for only 30 minutes.
So, is Eating Weed Better for Your Health?
Given the harmful effects of smoking in general, eating cannabis is the healthier choice. This option also lets you make the most out of your cannabis flowers. Just make sure you have the time and patience to wait for the effects and for it to wear off, and you are good to go.
The Latest Developments in the West Coast Lifestyle Cannabis Scene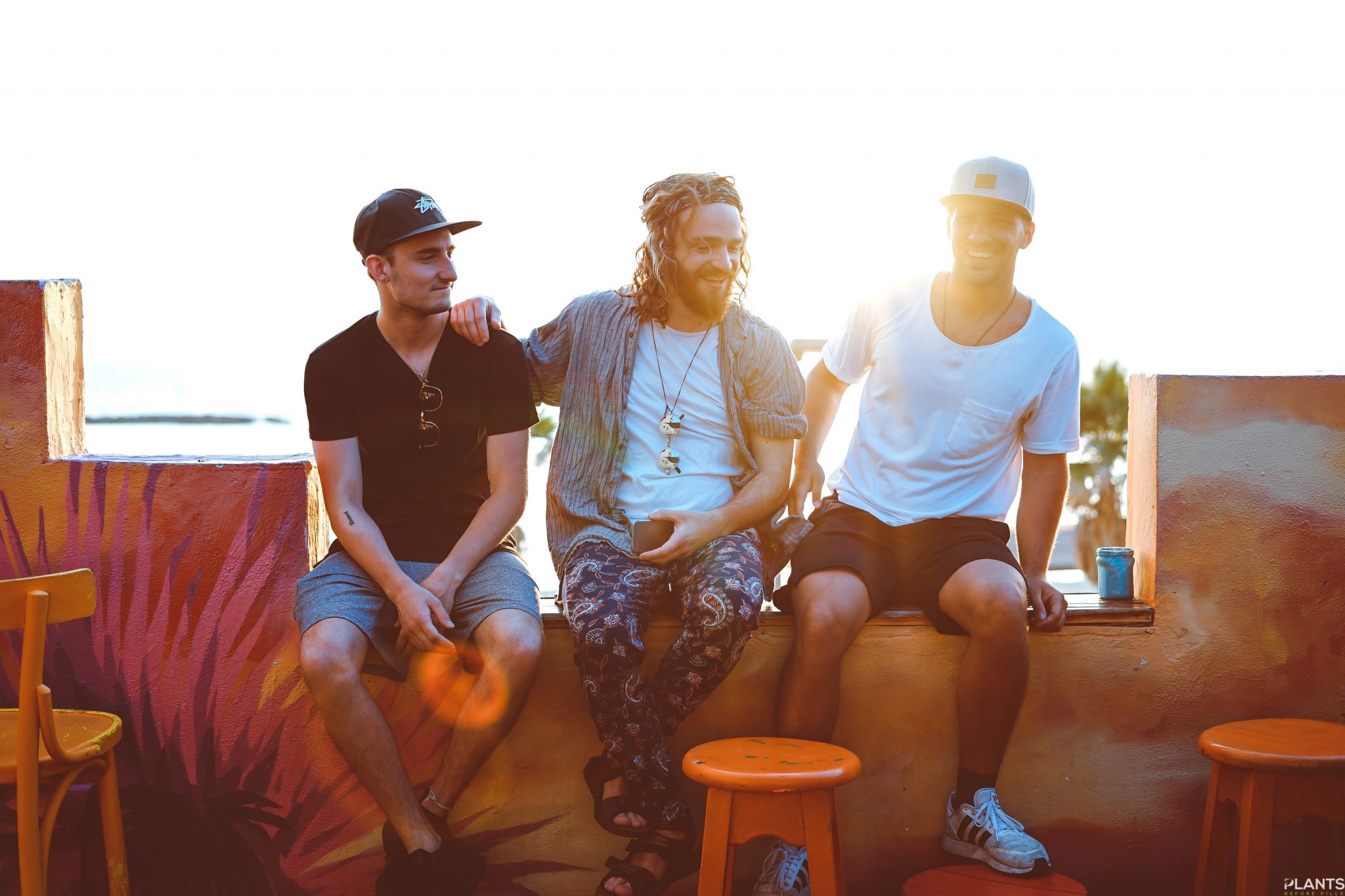 The cool, laid-back vibes of the west coast cannabis lifestyle are among the most popular in the United States. Many people enjoy a relaxing day and night out with friends, consuming cannabis, listening to music, or just decompressing at home with an excellent strain. There is no shortage of unique places to go for all your needs for those seeking this type of lifestyle. Since it is a part of the country (specifically California and Oregon) where recreational use is legal, you're free to indulge at will, with just some general guidelines to follow. Some places in these states even have dedicated lounges for these activities so enthusiasts and smokers can socialize without worrying about being judged or harassed.
The West Coast knows how to maximize the cannabis social and tech scene
The west coast cannabis lifestyle is a unique and exciting experience. From the various dispensaries that are open to all adults to the cultural diversity of cities such as Los Angeles and San Diego, it's hard not to get excited about the way the West Coast world does things. Additionally, as more states legalize cannabis for medicinal or recreational purposes, these western states will likely become hubs for those who want to live a marijuana-friendly lifestyle.
The culture in California has always been one of exploration and innovation; with the legalization of cannabis came an entirely new industry that can only be beneficial for the state's economy. With so many different options available on sites like Weedmaps, it's never been easier to find your perfect strain or dispensary.
Some of the most popular West Coast products and brands on the market are making big moves
Things have been shaking up in California and Oregon over the past few months. With some new vigor and intensity around M&As and the rebranding of some familiar cannabis companies, there is no shortage of movement in the cannabis space out west.
One company to take special note of is Unrivaled Inc, which Terra Tech acquired in March of this year. Unrivaled Inc is a well-run cannabis company that vertically integrates several highly recognized cannabis brands by distribution, manufacturing, and dispensary operations. Some of the brands which fall under the Unrivaled umbrella are; Korova, LTRMN, Sticks, Cabana, and The Spot. Look for them to continue to make waves in the cannabis industry on the west coast.
The West Coast is still popular as a Weed Tourism destination even through the pandemic
California's cannabis industry has long been a regional powerhouse, but recent years have seen the state become an international destination for weed tourism. In the past few months alone, there are already reports of over 700% growth in revenue from recreational marijuana sales. In addition, California is home to some of the best marijuana farms in North America and has produced quality bud since before prohibition. According to High Times Magazine, the Emerald Triangle – Humboldt County, Mendocino County, and Trinity County – accounts for more than 50% of American production. This means that you will be traveling through some serious 420 territories if you decide to take a weed-cation in this western state, even through the Covid-19 pandemic.
Conclusion
With all this new information, it's time to get out and explore the west coast. Whether you want a quick tour or an immersive experience, there are many options for cannabis-friendly tours in the West Coast lifestyle scene. Be sure to take advantage of these opportunities while you can and catch that lovely west coast vibe!
What Parents Should Know About CBD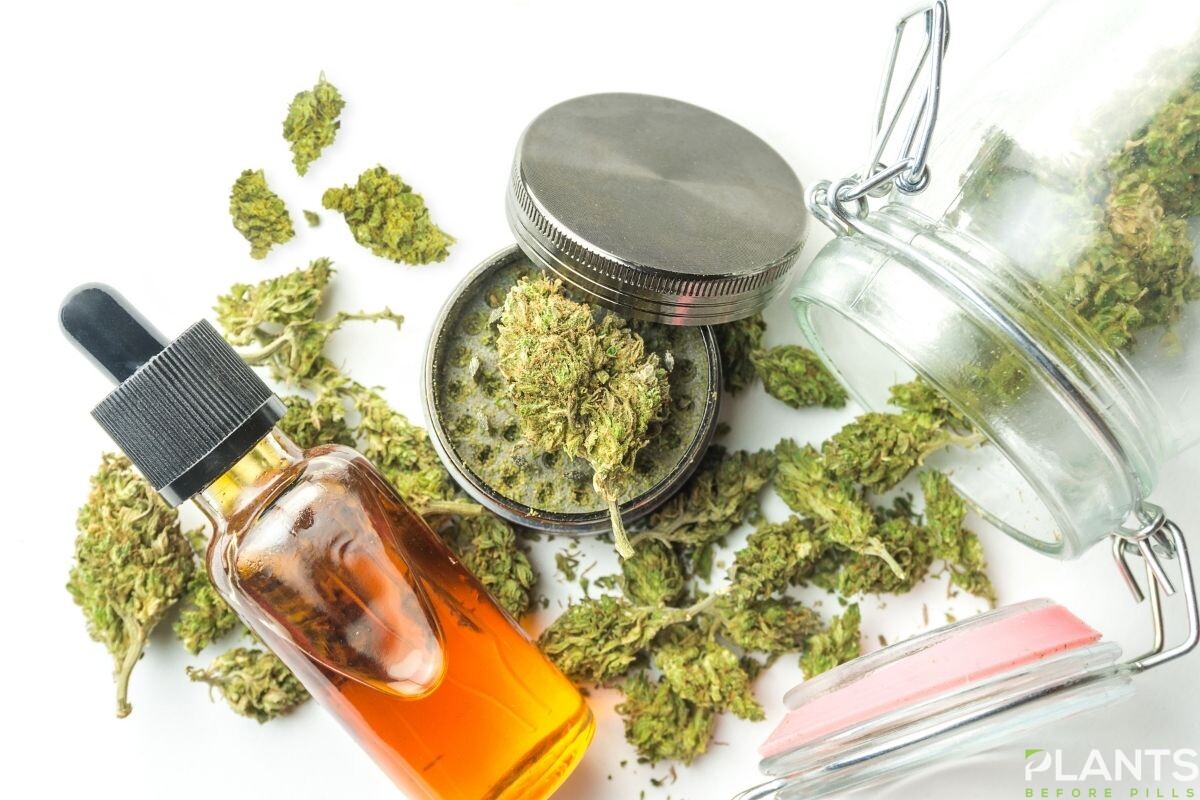 Cannabidiol (CBD) is known for its medicinal properties including its effects on the reception of pain, mood, energy, and overall health of the consumer. Because of this, researchers have taken interest in finding out its effectiveness in treating juvenile medical conditions.
The good news is the Food and Drug Administration has approved a drug with CBD as the main ingredient for treating a rare form of epilepsy. This medication is called Epidiolex and it an oral solution for seizures known to occur in two types of rare and severe epilepsy namely Lennox-Gastaut syndrome and Dravet syndrome.
As Lennox-Gastaut syndrome has serious effects on children's development and Dravet syndrome emerges during childhood, this drug is often administered to children. Other juvenile medical conditions that showed positive responses to CBD include behavioral conditions, perinatal brain injury, and neuroblastoma.
If you are a parent whose child suffers from these medical conditions and you are interested in seeing what this cannabinoid has to offer, here's what you need to know.
Is CBD Legal?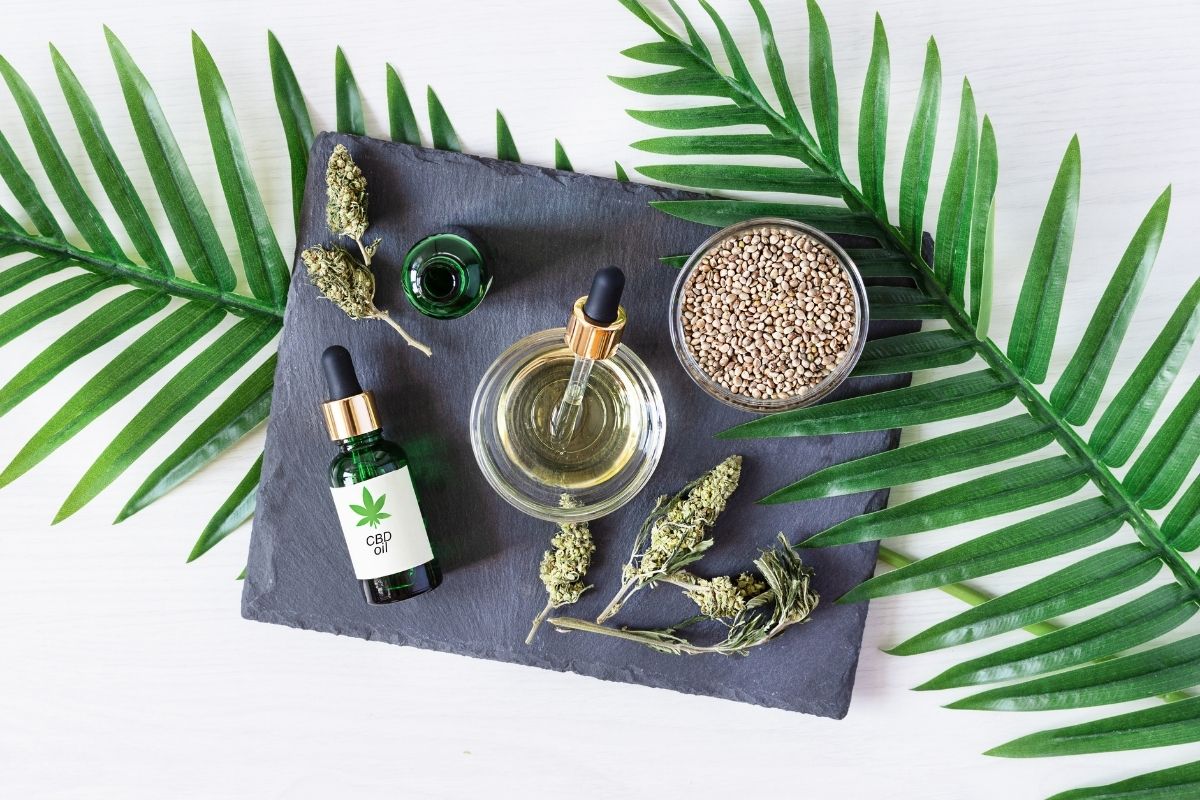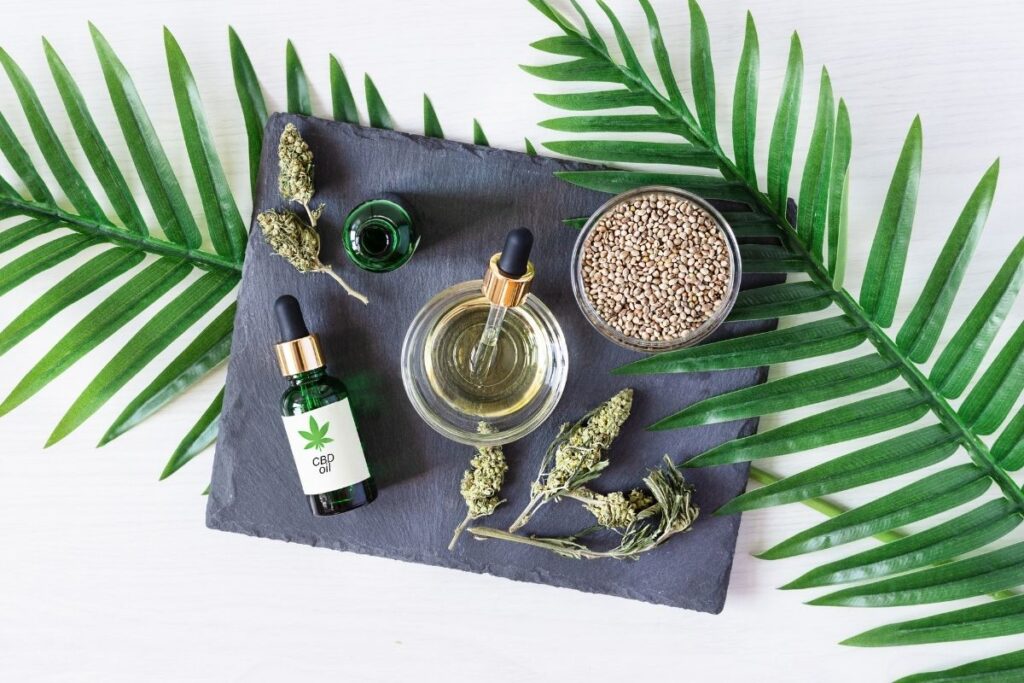 The first thing that comes to mind when looking at any medical solutions related to cannabis is its legality. As a parent, you want to know that you will be implementing treatment aids that are sanctioned by the government.
As mentioned, the FDA has approved Epidiolex as a treatment for rare forms of epilepsy, giving merit to claims that this cannabinoid can address seizures. In fact, there are a lot of studies that show how effective CBD not only in treating seizures, but also inflammations and pain thanks to its interaction with the body's endocannabinoid system and CB1/CB2 receptors in different systems of the body.
CBD also shows potentials in treating mood and behavioral disorders, pain relief, and addiction. However, it is important to note that Epidiolex is only an approved medication composed of CBD, and other CBD products that you can typically buy in stores or dispensaries have not been approved as treatments.
When to Give Kids CBD
Being a responsible parent, you want to make sure that you only give your child CBD products or CBD medications upon getting a prescription from their doctor. This is important especially if your child has been taking other medications, which can interact with other substances that enter their body. By consulting their doctor, you are sure that giving this cannabinoid to your kid is under professional medical advisement.
Some Reminders About Kids and CBD Products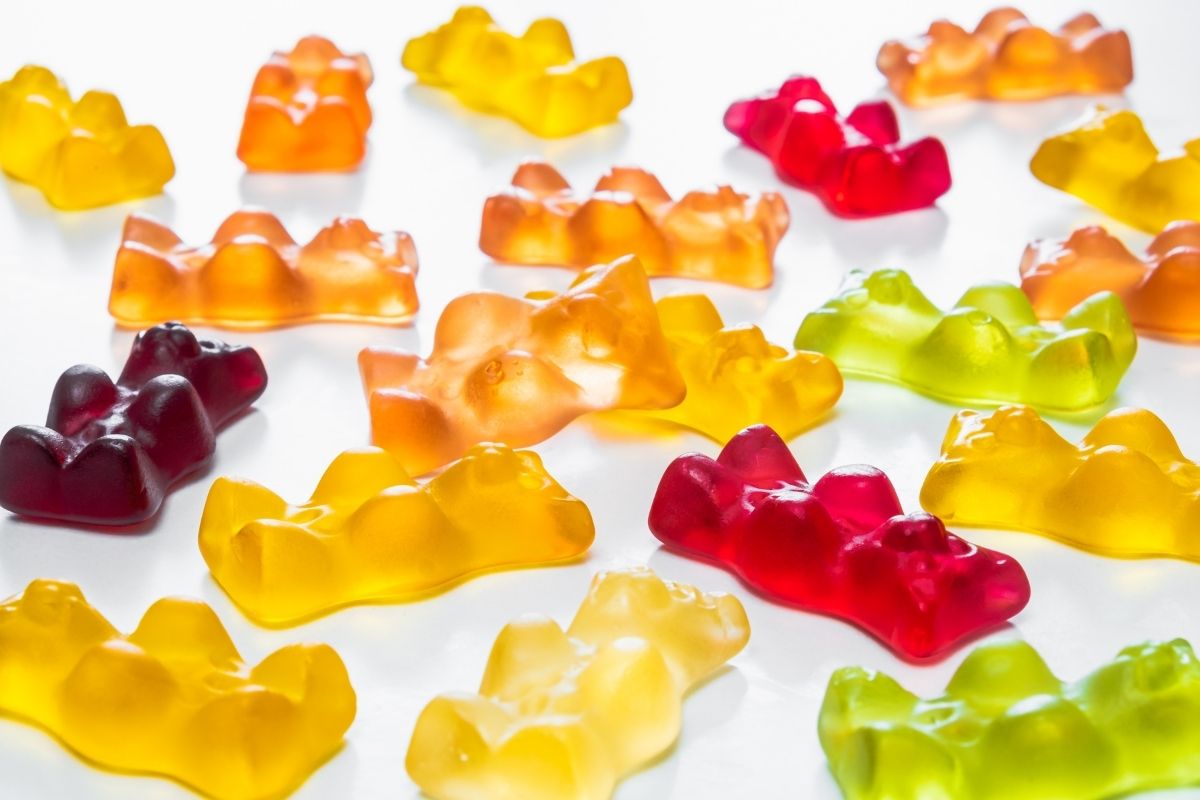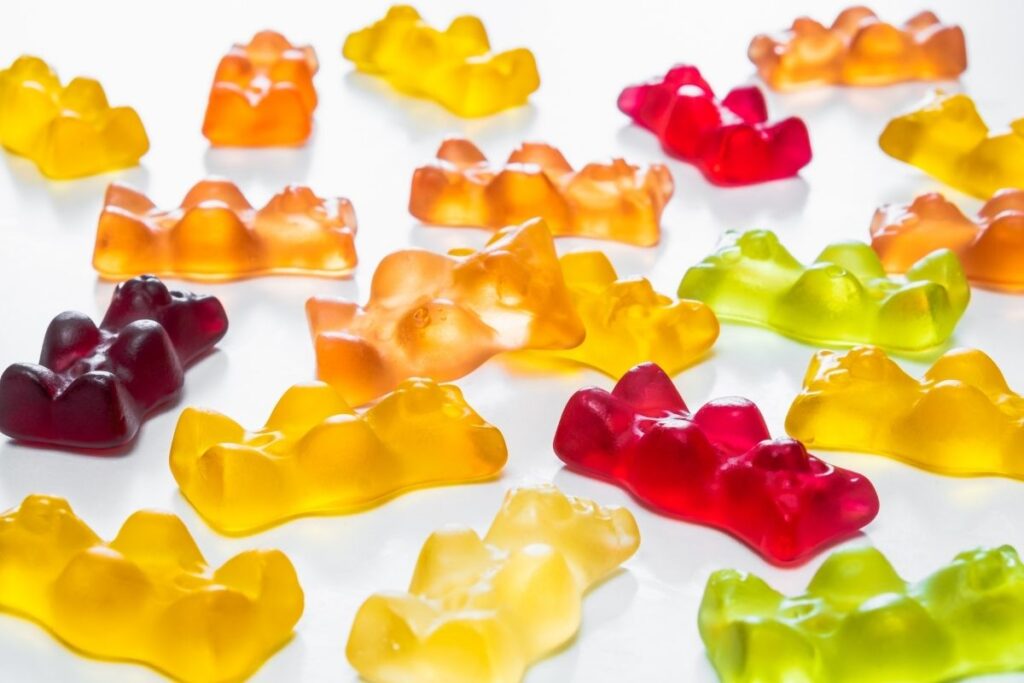 If you or anyone in your family has been consuming CBD products, you want to make sure that they are stored out of reach of children. Some products, such as gummies, can be attractive to children and may look like regular gummies to the unwitting eye.
Another thing to remember is that every substance reacts differently to different individuals, which means that the effects of CBD on one person can vary in another.
Conclusion
Children can benefit from the advantages offered by cannabidiol and it is up to parents to seek treatments involving this cannabinoid. With proper advice from physicians and pediatricians, you can consider this route to treat your kid's medical condition.