Strangest CBD Products in the Market Today
You've definitely heard of oils, tinctures, lotions, skincare, and even soaps in today's cannabis industry. However, believe us when we state that the sector has a lot more unusual items to offer. CBD, one of the cannabis components, is renowned for its anti-inflammatory properties and other advantages.
As a result, many cannabis company owners have attempted to create a variety of CBD-containing products so that individuals may enhance the compound's benefits by combining different goods. You'll witness some of the craziest cannabis in this post.
Strangest CBD Products
CBD Toothpicks
The CBD toothpicks were presented today by the business Ignite, which is one of the most unusual CBD products. These toothpicks aren't only for getting that extra muck out of your teeth; they're also meant to provide some mouth comfort.
When chewed, the active cannabidiols in each stick enable for quick absorption into the circulation, resulting in benefits that may be felt all over the body. These all-natural toothpicks are produced from quarterly farmed North American Birchwood and offer pain alleviation as well as a calming sensation.
CBD Toilet Paper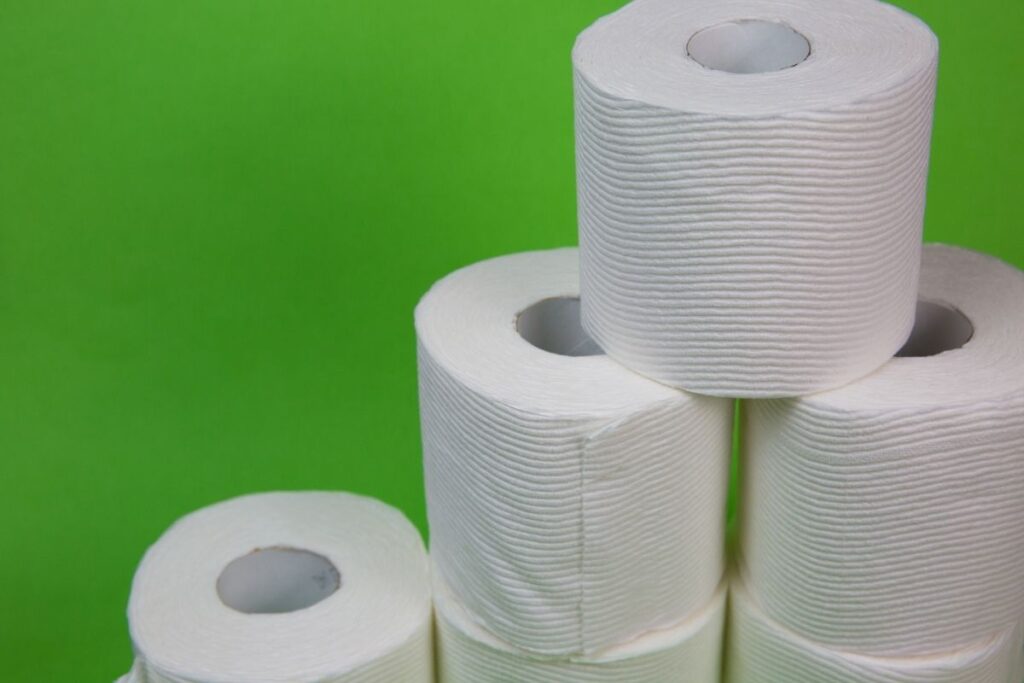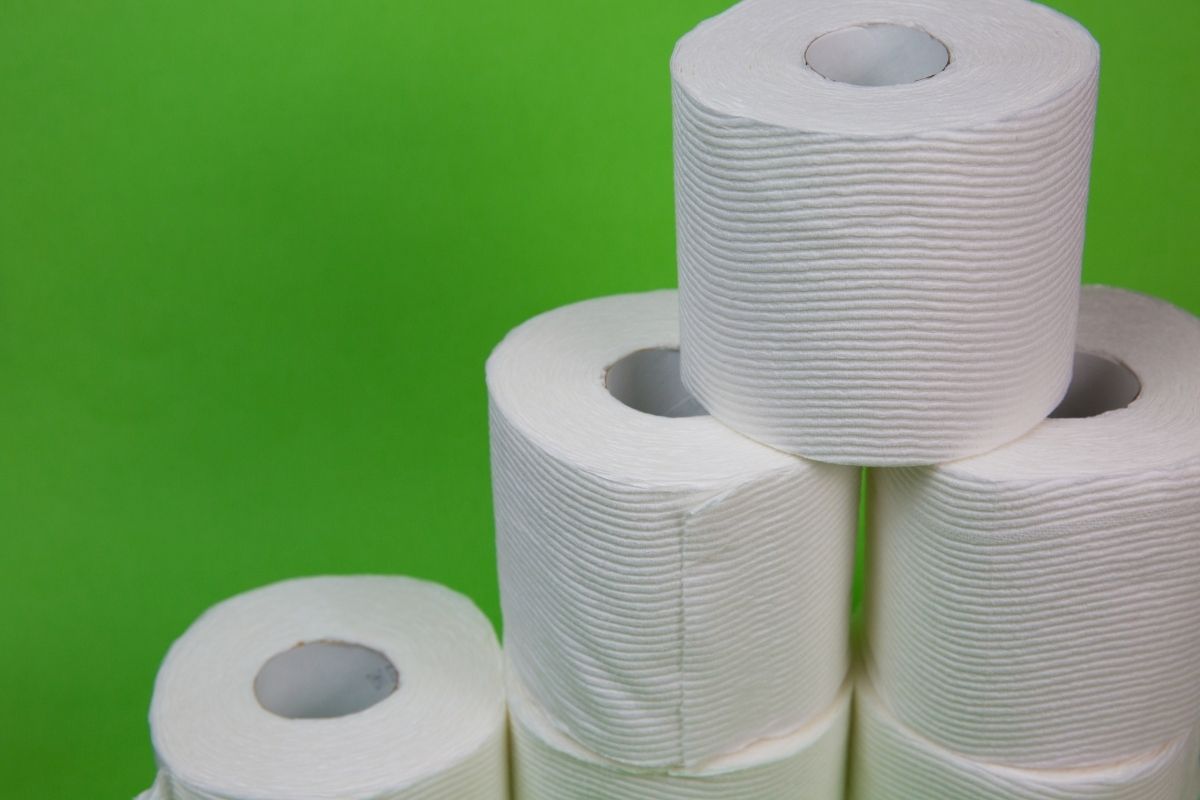 Yes, the Hempies firm introduced their 100% feel-good toilet paper produced from hemp, which may sound strange and amusing. It is said to be softer and more ecologically friendly than any other sort of toilet tissue, according to the company. CBD toilet paper is an all-natural option to treat your bottom gently, with sustainable hemp fibers blended into the paper itself.
CBD Bed Sheets
Because CBD has been shown to help with sleeplessness, stress, and chronic pain, a company named Royal Heritage Home has developed CBD-infused bed sheets and pet beds in the hopes of giving customers a decent good rest.
The bed linens are a 200-count percale mattress made of organic linen that comes in 12 colors, while the pet bed is a fabric dog and cat pad with detachable CBD-infused coverings. So, if you're having trouble sleeping at night, this might be a good choice to consider.
CBD Toothpaste
AXIM Biotechnologies' Oraximax, a CBD toothpaste with additional advantages that generic versions can't match, adds little extra greens to your refreshingly good toothpaste.
Oraximax contains the usual cleansing and decay-prevention capabilities, but owing to the cannabinoid, it also contains antioxidant and anti-inflammatory effects, which can aid with bacteria in gums and chronic pain. CBD toothpaste may also help to heal any harm to teeth caused by cavities, so it's worth asking your dentists about it.
CBD Chips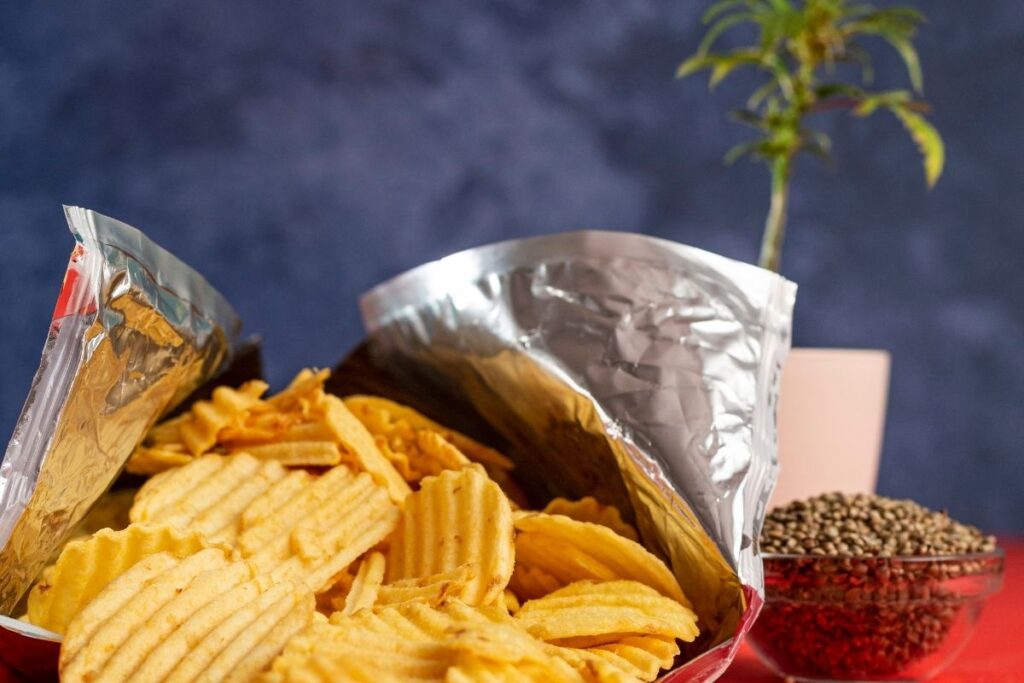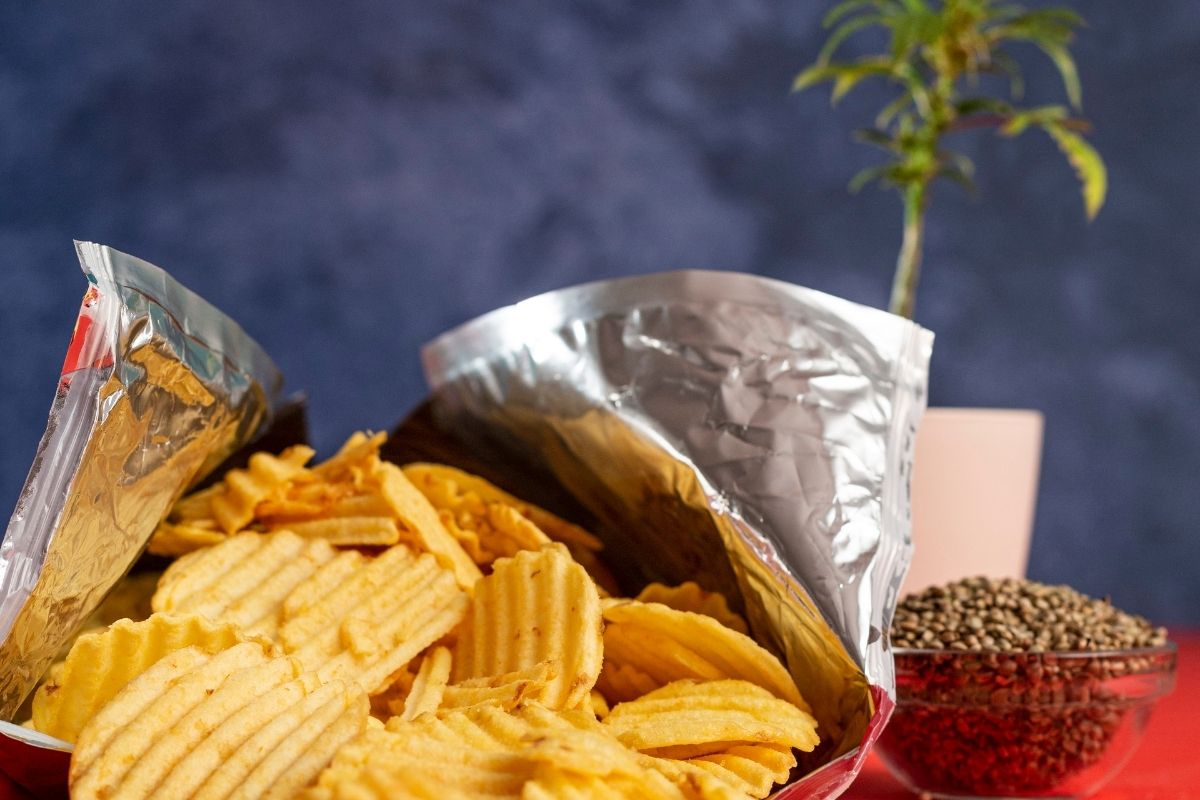 It's time to replace your old potato chips with Earthshine Organics' Jay's CBD potato chips, which are manufactured from Strain Specific Hemp Plants. The crispy nibbles will satisfy the appetite while also providing a relaxing experience, as each chip is laced with natural CBD and contains 100mg, 200mg, or 300mg of CBD per serving. To be safe, it's recommended to consume it alone instead of taking it to a party.
CBD Suppositories
A CBD suppository may not be as fashionable as other CBD products. A CBD suppository, on the other hand, is an efficient technique to ingest CBD.
Vaginal and anal gels skip the digestive process and introduce CBD into the body at a point of entry near the area where users seek to achieve balance. This is particularly important for women's health and wellbeing during periods, as well as for people who have difficulty ingesting tablets or other types of CBD.
The Bottom Line
As you can see, the listed CBD products are just a few of hundreds of new items in the market today. Indeed, the creativity and curiosity of many manufacturers and even us can lead to a new development of strange but promising products in the cannabis industry. However, though CBD offers an array of benefits, it's always best to consult a doctor before using any CBD-infused products.
How CBD Can Aid in Soothing Menstrual Pain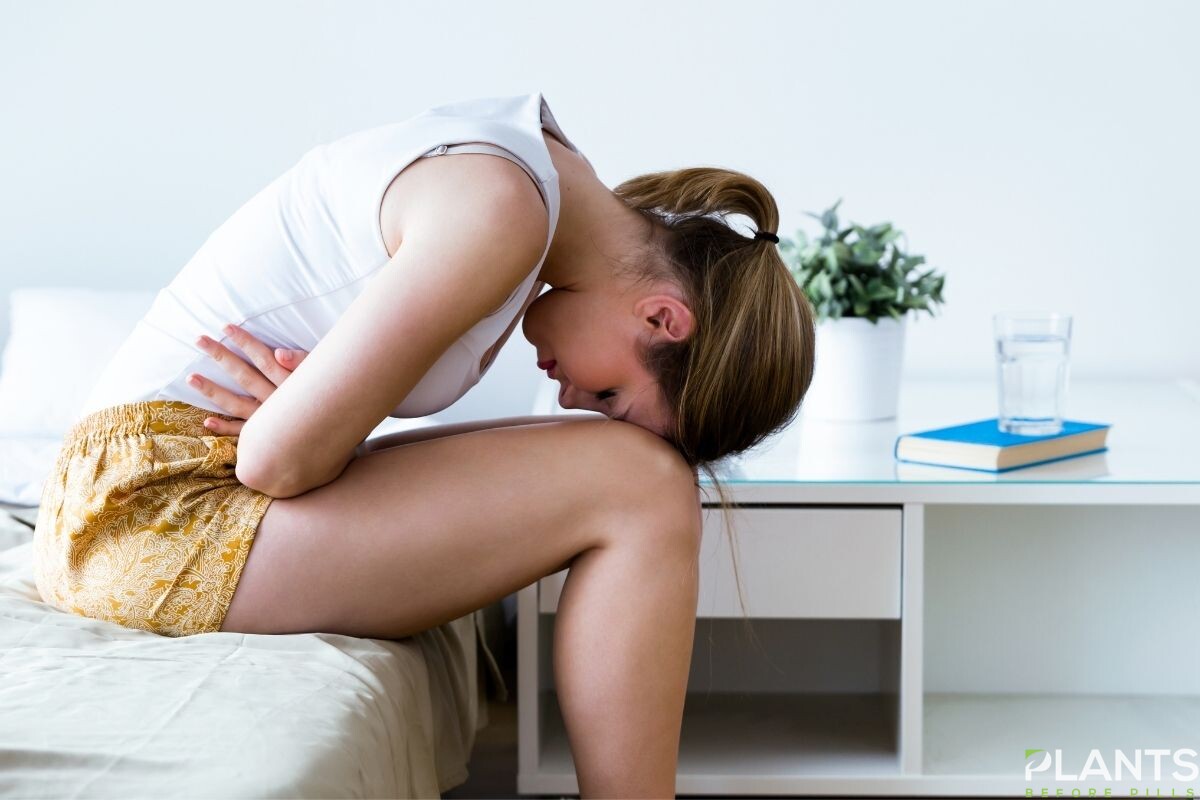 Many women face problems regarding their menstrual cycle and this is no other than the dreaded menstrual pain.
Menstrual pain can come in many forms, often through cramping, discomfort, pelvic pain, nausea, dizziness, and the like. While there is a good number of people that do not get affected by this, there are also those whose daily lives are interrupted.
To relieve dysmenorrhea, numerous women take pain relievers. Although this can do the job, more people are looking for alternatives that can treat their pain using a more natural approach. This is where cannabidiol (CBD) comes in.
Rather than using NSAIDs and other strong pain relievers, going on a natural route seems more friendly. If you want to know how CBD can relieve menstrual pain, read on.
How CBD Works its Magic on Menstrual Pain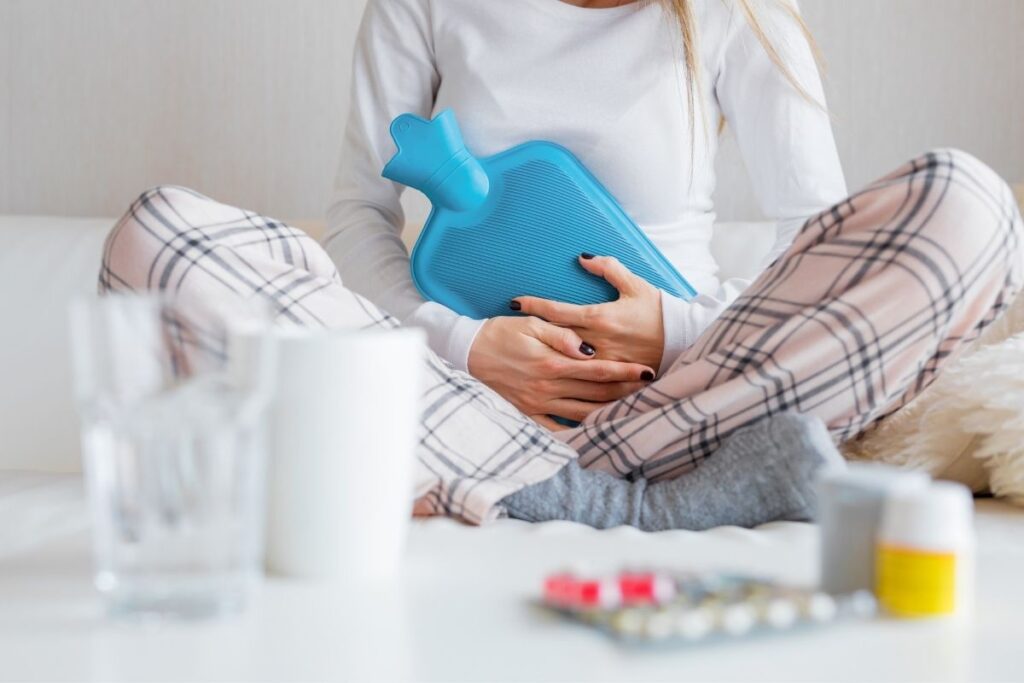 Cannabidiol is a non-psychoactive compound from the cannabis sativa plant. Unlike tetrahydrocannabinol (THC), this does not cause users to experience intoxication or a high by itself.
Although there are still limited studies surrounding the use of CBD, there is some research that shows it is effective in treating pain. This is because cannabidiol has anti-inflammatory and pain-relieving properties, especially after it interacts and inhibits the endocannabinoid system of the body.
This means that CBD oil can help reduce, relieve, and even eliminate menstrual pain such as cramping, headaches, and even prevent nausea in the first place.
A study in 2019 showed that women living with endometriosis and who took cannabidiol for pain relief found this the most effective answer compared to physical exercises, including stretching and yoga. This study, however, failed to take into account or rank whether cannabis or CBD oil was more effective than one another.
Apart from the aforementioned benefits, CBD is also found to be effective in addressing anxiety, depression, PTSD, and other similar conditions. This can help individuals suffering from dysmenorrhea take their minds off things and bring them to a state of calmness and relaxation instead.
Current CBD Items on the Market
Besides CBD oils, there are now many other cannabidiol-based products available on the market. One of the hottest and perhaps most novel ideas to grace us are CBD tampons.
These tampons work by allowing the vaginal mucosa to absorb a small percentage of the cannabinoid, before being absorbed by the blood vessels within the pelvic area. This targets pain usually in the uterine area. While this may be a novel idea, there are some instances in which this helped relieve discomfort and remove pain, so maybe it's worth trying after all.
For those who want other options apart from tampons, you can also turn to topicals and ointments which you can easily apply on your body, particularly on affected parts such as your lower abdomen, your lower back, and the like, most of which are affected when dysmenorrhea attacks.
Conclusion
Using CBD products may not totally eliminate all menstrual-related pain, but it could certainly be an effective approach in addressing period pain. While there is still a long way to go, starting with some trusted cannabidiol products can help you finally rid yourself of that unwanted pain.
Spiritual & Religious Use | Marijuana [VIDEO]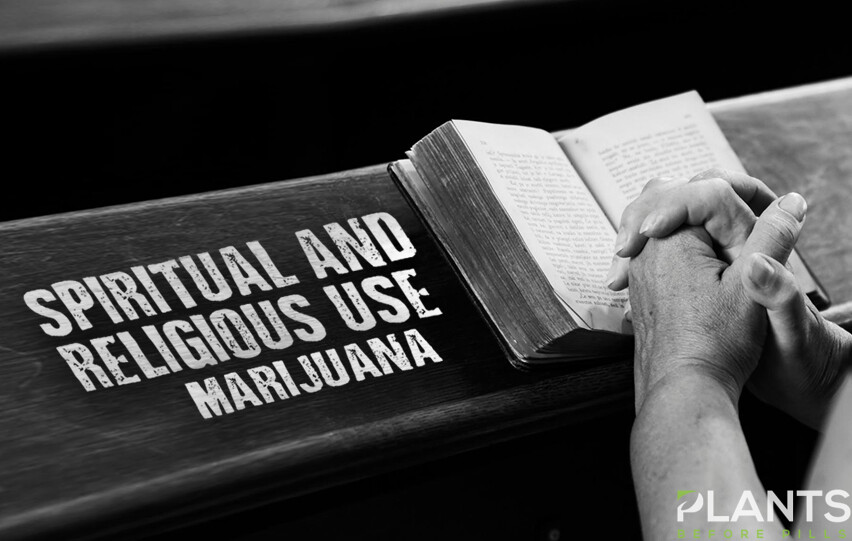 Marijuana has actually been used in spiritual, religious traditions throughout the ages. It is actually mentioned in numerous sacred texts of world religions. 

Probably the origins of our bans on marijuana are related to the religious holy wars that were fought against peoples who used what they were considered to be demon drugs. So there is a religious component to not only the use of marijuana but to the bans of it as well.
Cannabis and Stress [VIDEO]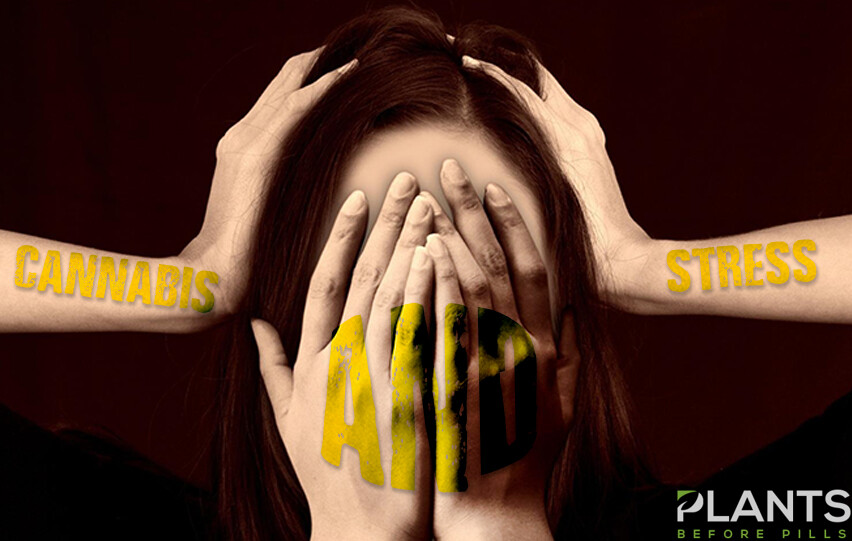 Cannabis is rapidly becoming one of the most known substances that help individuals cope with mental health issues such as stress and anxiety. How exactly do our stress responses change in the presence of cannabis? Does cannabis actually relieve stress? This video considers the stress relieving effects of cannabis as it interacts with our body's stress reaction system.