What's in a CBD Multivitamin? [VIDEO]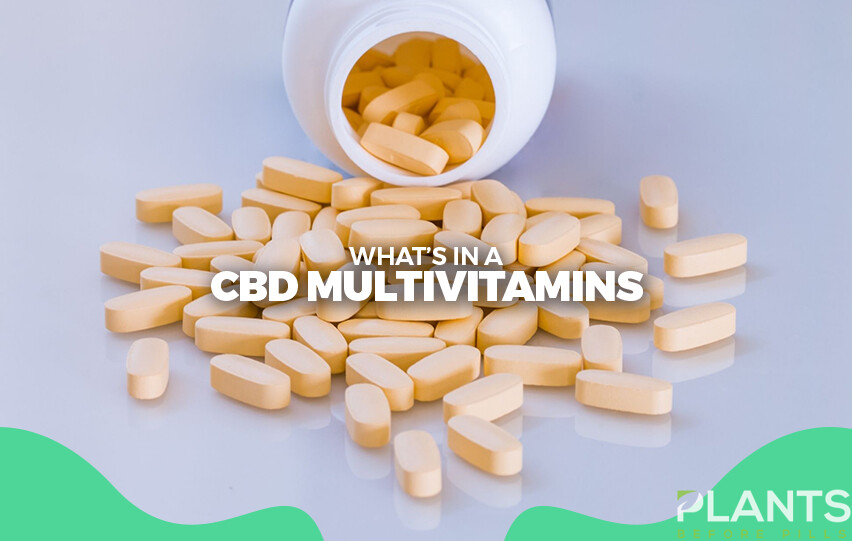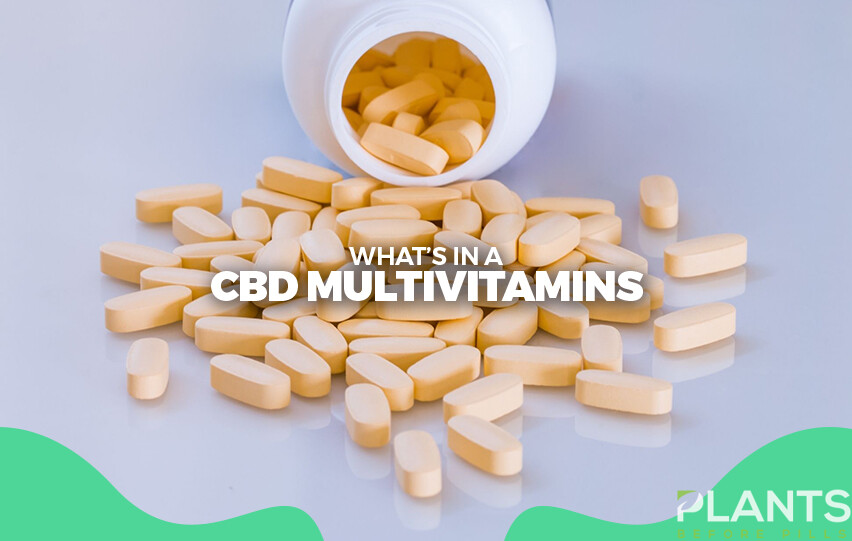 Daily intake of vitamins and minerals help maintain optimum health by filling in nutritional gaps in diet. As CBD becomes more accepted as a health supplement, it is only natural that it'll take the form of multivitamins as a convenient way to combine the benefits of CBD along with other vitamins and minerals.
CBD Oil Recipes that are Perfect for Valentine's Day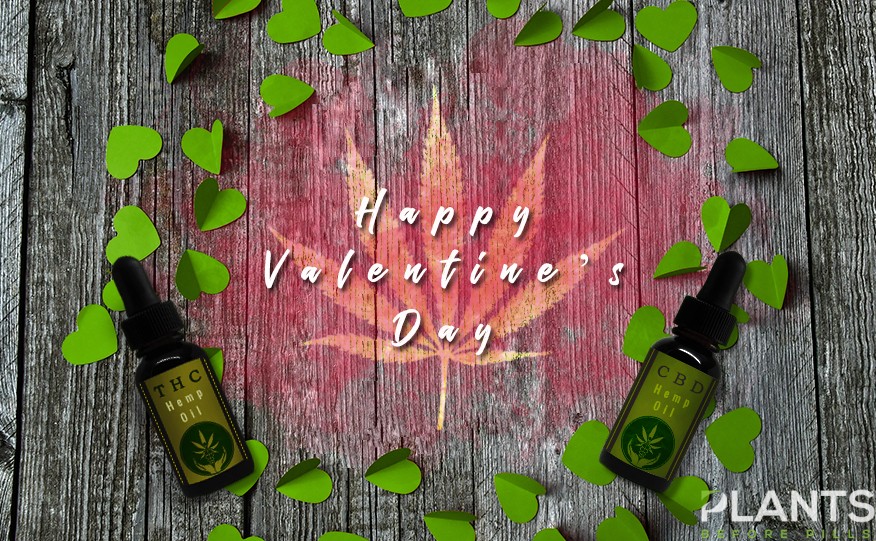 Every couple knows how stressful Valentine's Day can be for getting restaurant reservations. If you're lucky to get in, chances are service will be slower than usual because they pack the places. It's the absolute worst day to come out with thousands of couples hoping to get a decent meal. Why get through this when you can make a delicious meal at home? With the secret ingredient, CBD oil, your night will be more relaxing and romantic
We can mix CBD oil in almost any food, from salty, and savory to sweet because it can blend well to the taste of other ingredients. In turn, you cannot tell the difference, but you can absorb and benefit from the goodness of CBD.
Here are five CBD oil recipes that are perfect for Valentine's Day:
Canna Potato Stuffed with Bacon
For the appetizer, you can serve this sumptuous meal packed with cheese, bacon, and your choice of protein. It's easy to make, so nothing can go wrong as long as you use fresh ingredients. 
Here's what you'll be needing:
2 large potatoes, baked
2 drops of CBD oil
2 strips of bacon
1/2 cup cheddar cheese
Salt and pepper to taste
1 bunch of scallions
Directions:
1. Cut the potatoes in half horizontally. Make sure to wash first to remove dirt and particles.
2. Gently scoop out the filling with a spoon and mash with the CBD oil.
3. Cook the bacon to crisp and drain on a paper towel.
4. In the same skillet, add the scallions and cook for 2 to 3 minutes until tender.
5. Top the potato with the bacon and scallions then sprinkle with a generous amount of cheddar cheese.
6. Bake until cheese is melted and serve with sour crème dip. 
Note: Purchase your CBD oil from a registered dispensary to get proper dosing. The budtender can fill you in with the information you need regarding the oils. 
Canna Mushroom Soup
Soups are an integral part of a 5-course meal as it activates the digestive tract and helps people cut high-calorie food. It's nourishing, warm and appetizing, so it's perfect for a date night. If you're not confident about your culinary skills, you can always perform a taste test before Valentine's day to practice your skills and correct little mistakes.
Ingredients:
30g Shitake mushrooms
2 cups vegetable broth
½ cup onion, chopped
1 clove garlic, minced
1 drop of CBD oil
Salt and pepper to taste
½ tablespoon of flour (optional)
2 cups heavy cream
Directions:
1. Sauté garlic, onion in a pan and add CBD oil. Make sure heat is low.
2. Add mushrooms and cook until tender.
3. Add the vegetable broth and mix carefully. Gradually add the heavy cream then bring to a boil.
4. To thicken the soup, you can add the ½ tablespoons of flour.
5. Sprinkle with salt and pepper. Add more if needed.
6. Serve warm.  
Pueblo Green Chicken Chili with CBD
The main star of the meal is this spicy yet incredibly flavorful chicken that's easy to make. If you want to make it more special, you can replace the chicken with turkey or sausage. But in this recipe, we will be using chicken.
Here are the ingredients:
Half chicken
4 cups Kale
5oz chopped green chili
1 clove garlic
1 cup diced onion
1 tablespoon Cayenne pepper
Salt and pepper to taste
3 cups chicken stock
1 drop of CBD oil
Directions:
1. Sauté garlic and onion for added aroma and flavor. Set aside.
2. In a large stockpot, add all the ingredients.
3. Marinate the chicken with the mixture. Make sure you completely cover the chicken.
4. Roast or bake chicken for about 25 to 30 minutes.
5. Let cool then serve warm.
Tomato Basil Pasta
The best partner for the roast chicken is pasta. This recipe will complement the taste and flavor of the chili chicken. It only requires basic ingredients to make. 
Here are the things you will need:
3 cherry tomatoes
1 clove of garlic
½ teaspoon chili flakes
Basil
Parsley
Dill
3 cups of water
2 sweet shallots, sliced thinly
1 drop of CBD oil
Pasta
Directions:
1. In a small bowl, pour the 3 cups of water then add salt, pepper, dill, and paste. Let cook until pasta is tender and ready. Set aside.
2. Chop onion, basil, garlic, and chopped cherry tomatoes.
3. Add a drop of CBD oil and the shallots.
4. Mix pasta with the mixture and add salt or pepper to taste.
5. Serve warm. 
CBD Infused Chocolate Mousse
End the meal with the sweetness of the chocolate mousse with a hint of CBD oil. The pungent aroma and taste will complement the chocolate which will make you drool with its sweetness.
Ingredients:
Dark chocolate or any chocolate bar of your choice
1 drop of CBD oil
1 tablespoon of coffee (any kind)
½ cup of sugar
1 tablespoon of vanilla extract
5 large eggs, separate white from the yolk
1 and ½ cups heavy cream
Chocolate shavings for garnish
Directions:
1. In a double boiler, add chocolate, CBD oil, sugar, coffee, and vanilla extract. Melt slowly until smooth. Remove from the heat and set aside. 
2. In a separate bowl, add egg whites and mix.
3. In another bowl, whisk the cream until it has the consistency of whipped cream.
4. Using a spatula, mix the yolks into the chocolate mixture. Do this slowly.
5. Gently add the egg whites into the mixture.
6. Now add the whipped cream until no streaks in the mousse. Set aside an ample amount of whipped cream for garnish.
7. Pour the chocolate mixture in a large glass bowl, cover with plastic wrap and chill for 4 hours before serving. 
8. Add chocolate shavings and whipped cream. 
Try these recipes this coming Valentine's Day to make the celebration even better at home. No need to go and be stressed out over traffic jams on the road. Stay at your place, relax and indulge in these meals packed with healthy ingredients like CBD oil.
New study shows CBD may protect against COVID-19 [VIDEO]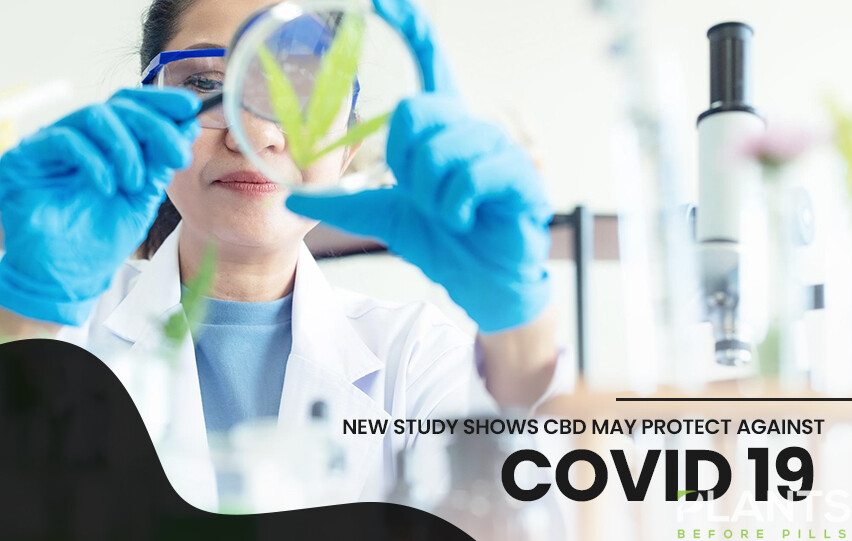 As variants of Covid-19 continue to emerge, some Canadian researchers are exploring how synthetic cannabidiol (CBD) may help prepare cells against SARS-CoV-2.
Six Best CBD Products to Spice Up Valentine's Day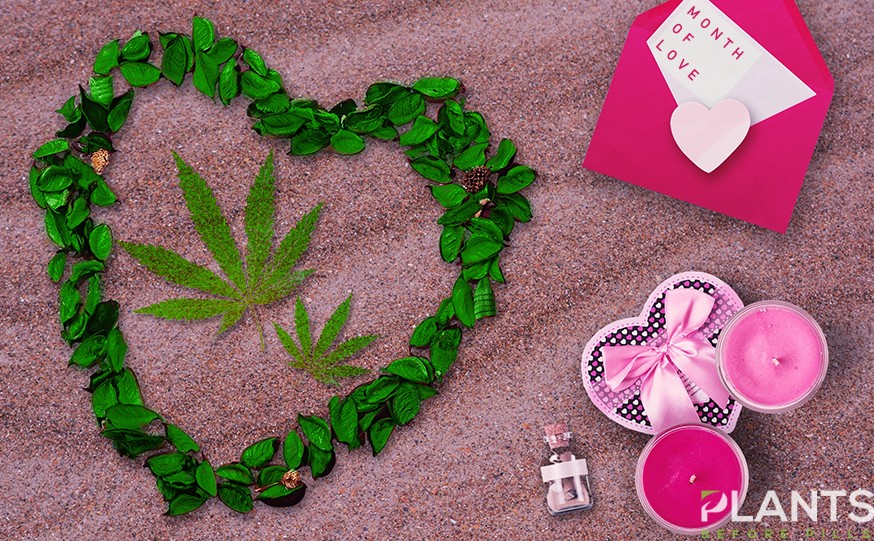 Finally, the holiday rush is over, and the long weeks of January have subsided, but February is still a month worth remembering because of Valentine's Day, a.k.a. the busiest day for restaurants, hotels, and flower shops. If you've already done flowers or jewelry last year and are thinking of giving something unique, sexy, cool, and useful this year, you've got lots of options. But CBD products are your best friends this 2019, with skincare, cosmetics, and edibles filling the shelves of malls and supermarkets.
Since the legalization of cannabis in Canada and some parts of the U.S., manufacturers, and growers have developed various products like oils, topicals, edibles, and even skincare products. CBD, one of marijuana's active compounds, is selling like hotcakes because of its therapeutic benefits and healing properties. Not only is this legal because it doesn't have the psychoactive effects associated with cannabis, but it is also effective and affordable.
If your partner is active in sports or may be suffering from constant back pain or is an insomniac, you can surprise them with a bunch of CBD-infused products this February 14th. Who knows, you can even find something to light a fire in your romance and make this day unforgettable.
Here are some of the best-selling products you can gift your loved one this Valentine's Day:
High CBD Body Oil by Lord Jones
We all know the dilemma for Valentine's Day; booked restaurants, hotels, and other romantic places. If your partner is not the type to wait in line for hours, you will be spending the night at home.
Surprise your partner with this highly concentrated CBD oil and give a relaxing massage from head to toe. This body oil comes with a ball applicator, making it easy to control the amount of oil you need. It smells amazing thanks to the organic avocado, safflower seed oils, and jojoba. Gently glide on the skin and massage from top to bottom the sore muscles away. Not only does this help for pain management but can create sensual moments in bed.
Get this product on Lord Jones' website for only $75. Each bottle contains a 30 ml solution with 100mg of cannabidiol or CBD.
CaraGold Personal Lube
For added excitement in the bedroom this Valentine's Day, why not get the CaraGold Personal Lube, specially designed for women and their partners for heightening sensations and arousal. It's an all-natural aphrodisiac that increases blood flow while promoting total relaxation. It also supplies natural lubrication to reduce pain and tension during intercourse.
One product can last for a long time, even months, depending on the amount of use. Its secret ingredient is none other than CBD hemp oil which is deeply enriching, healing, and promotes euphoric pleasure. This product retails for only $19.99.
Case of Revolution Dark Chocolate by Nutty Steph
Chocolates, specifically dark, contain L-arginine which is an amino acid that acts as a sex enhancer. The Nutty Steph's dark chocolate is the perfect gift if your partner loves sweets plus if you want some action in the bedroom. This addicting chocolate contains 70% dark chocolate, sea salt to balance your palate, and of course, a hint of CBD for total relaxation. One moment you and your partner are eating this bar of chocolate and the next thing you know, you two are making moves on each other.
Each case is priced at $55 and contains twelve bars of chocolate. It will be your dessert after a filling meal at home.
High on Love Chocolate Body Paint
Want to take lovemaking to another level? Get this chocolate body paint and play around in the bedroom with your partner. It's an aphrodisiac plus it brings euphoric sensations that will leave you and your partner wanting for more. You can use it in erogenous zones and get creative as you use the brush that comes with the package.
They make this chocolate paint from all-natural ingredients like cocoa powder, high-quality hemp oil, and sodium citrate. The famous chocolatiers from Brussels were the inspiration for the flavor. Overall, it tastes heavenly and gives off heightened sensations that are a game-changer in the bedroom. For only $48, it's worth every cent
CBD Bath Bomb by Life Elements
Valentine's Day falls on a weekday so you and your partner might be coming from work. To set the mood and relieve tense muscles, both of you can indulge in a nice bath using this CBD bath bomb by Life Elements. It's therapeutic and relaxing, thanks to the eucalyptus, calendula, honey, and hemp oil ingredients.
This product is also great for the skin and helps with acne breakouts, dry skin, eczema, and psoriasis. It feels silky to the touch and is creamy when mixed with water; leaving the skin soft and glowing.
It retails for only $14 and comes in three different strengths: 50mg, 100mg or 200mg.
CBD Daily Products Massage Candle
Make the room smell nice as you and your loved one hang out at home. What makes this product special is not just the CBD ingredient, but when it melts you can use the oil as a moisturizer and body massaging oil. It's a cool gift to calm the mind, be anxiety-free, and feel rejuvenated.
Order this for only $18.99 per candle at CBD Daily's website.

Valentine's Day is truly special for couples because it's a celebration of love. Impress your better half by giving gifts that are useful and make things exciting in the bedroom. Consider checking the dosage of each product to not end up in a couch-lock with your partner. Although some products only contain a little amount of CBD, there are others that have a few mg of THC which gives off psychoactive effects. More importantly, use these products properly to avoid allergic reactions when mixed with other products that you use.