Cannabis has become a hot topic in the media during the last several years. CBD products are a big cause for the sudden increase in cannabis industry demand.
Cannabis-derived CBD does not make you high despite its presence in the plant. Instead, many people think that CBD offers several health advantages. In addition to alleviating anxiety and soothing pain, it also reduces inflammation and treats a variety of skin problems. Cannabidiol made its debut in 2018 with the first drop!
A recent analysis forecasts that the market would expand by up to 21.2% annually by 2028. This is mostly because CBD has so many healing effects. The emerging industry has quickly become a well-known source of revenue after receiving official clearance in a number of states.
Here are some profitable CBD Business ideas
#1 CBD Cosmetics
CBD may be able to alleviate symptoms of dryness, irritation, and discomfort in the skin. CBD cosmetics have arisen as a new trend in the burgeoning market for natural goods like hemp oil. CBD beauty products are now available in a wide range of forms, including creams, lip balms, face masks, lotions, and more.
Customers who know about the advantages of CBD, particularly in skin care and cosmetics, are the ideal target audience in this industry. Once you've decided to give it a shot, be ready to handle things like research and development, packaging, and marketing, and locating potential merchants for your product.
Initial expenditures include insurance, payroll, marketing materials, and your money site, but are not limited to these. For the most part, you may anticipate to pay anywhere between $75,000 to well over $200,000.
#2 CBD-Infused Drinks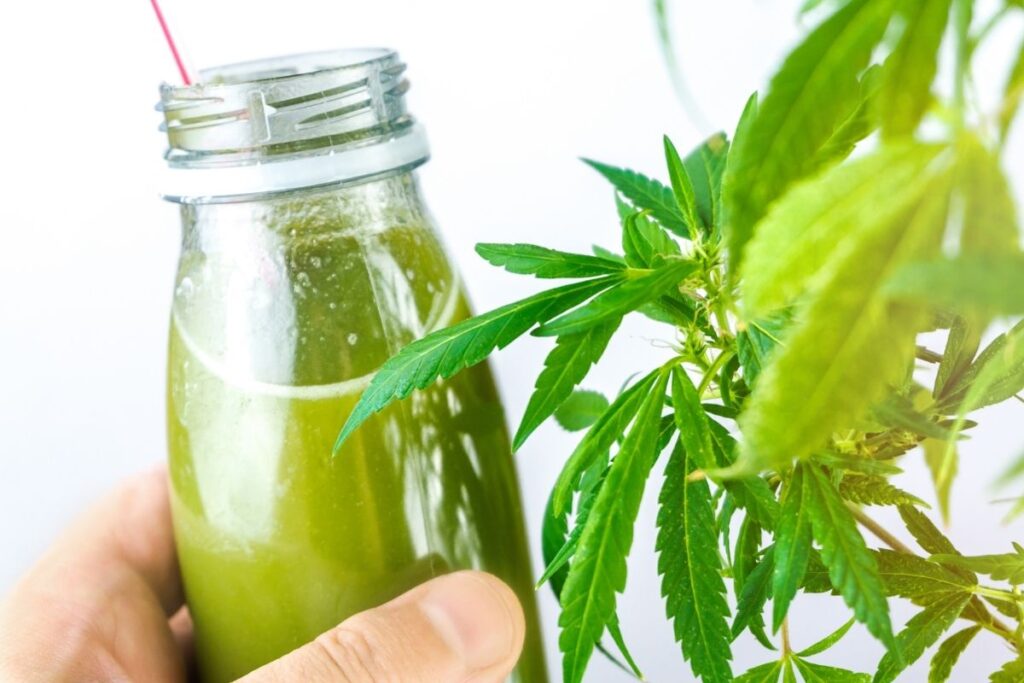 CBD-infused beverages may become increasingly popular in the future years, according to current trends. It's possible that CBD beverages might pose a challenge to the alcoholic beverage industry's dominance in the future, according to a research by Prohibition Partners. According to the findings of the research, the new market has the potential to reach USD four billion by 2024.
Coffee, water, beer, and tea are just a handful of the CBD-infused beverages now available on the market. While CBD-infused coffee may appear perplexing and difficult to understand, it's actually rather easy. You may make a CBD latte by mixing cannabidiol with cold brew, expresso, or milk.
On the other hand, adding cannabidiol to water might be a challenge because THC and CBD do not mix well with water. Yet another method known as "nanotechnology" may be able to aid in your quest for a solution. Since 2014, a company called CBD Living has made CBD water using this technique. Definitely a promising one of the promising CBD Business ideas you would want to venture.
#3 CBD-Infused Pet Products
A big proportion of the CBD business has enormous potential: pet products. Hemp-based CBD pet products are expected to contribute for 3 to 5 percent of total U.S. hemp CBD sales by 2025, according to a Nielsen research. Seventy-four percent of CBD purchasers own a pet, which is significant.
#4 Skin and Body Essentials
For individuals who prefer not to drink or inhale CBD products, putting it on their skin is a great option. Fast-moving topical treatments include ingredients like aloe vera or goat milk that have dermatological-enhancing effects. Additionally, you have the option of using some CBD in your goods.
Advertising, marketing plans, recommendation, long-term preservation, and fulfillment costs all need to be considered when running this type of business. Rent, wages, insurance payments, and worker's compensation are all part of running a physical retail store.
#5 Pills and Capsules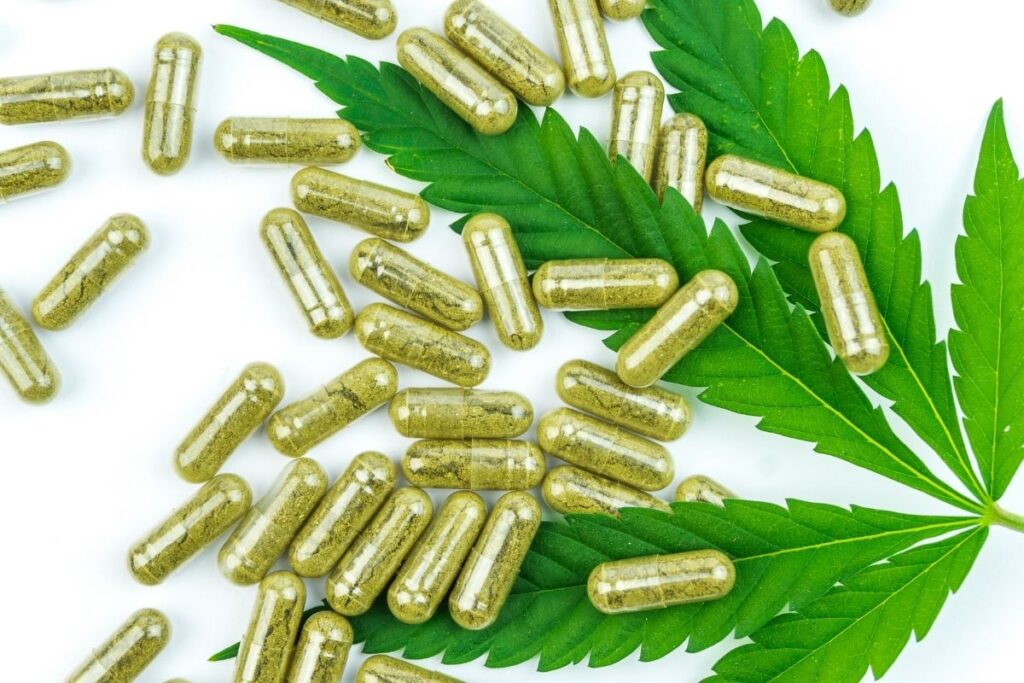 Given that CBD supplements constitute food, they do have an effect on the health of those who eat them Before you do anything else, be sure you review all of the federal laws and state regulations that are relevant to your industry. Despite this, CBD products sold as tablets are not claimed to be safe by the FDA.
Identify a dependable CBD source before starting with this CBD business ideas to ensure success. Aside from that, check to see if the supplements you purchase are compliant with local and state laws. To ensure high-quality items, a reliable supplier will need customers to submit to extensive testing before receiving their goods.
Conclusion
If you're ready to take a chance, CBD can open up a world of business prospects for you. However, you'll have to have a thick skin to endure the industry's strict restrictions and regulations. Do extensive study about the law's requirements, your target market, and the items you want to offer if you want a rewarding experience in business.
How CBD Can Aid in Soothing Menstrual Pain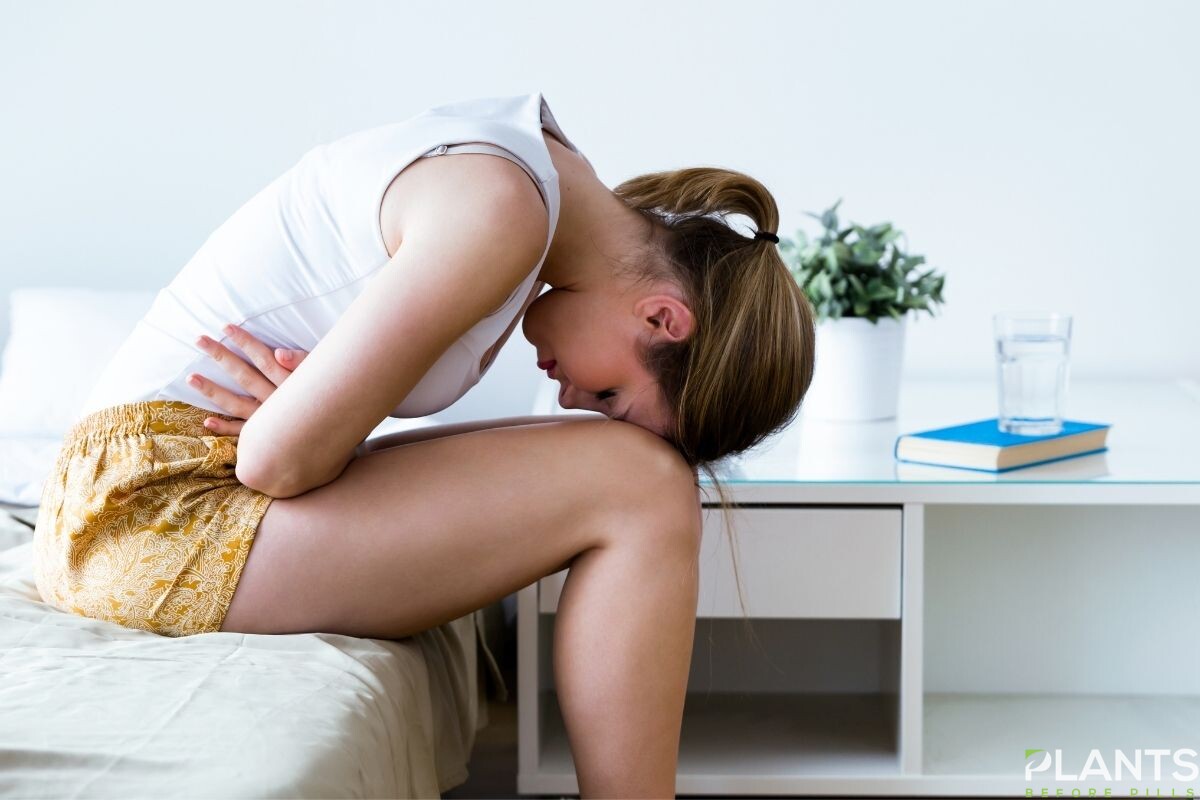 Many women face problems regarding their menstrual cycle and this is no other than the dreaded menstrual pain.
Menstrual pain can come in many forms, often through cramping, discomfort, pelvic pain, nausea, dizziness, and the like. While there is a good number of people that do not get affected by this, there are also those whose daily lives are interrupted.
To relieve dysmenorrhea, numerous women take pain relievers. Although this can do the job, more people are looking for alternatives that can treat their pain using a more natural approach. This is where cannabidiol (CBD) comes in.
Rather than using NSAIDs and other strong pain relievers, going on a natural route seems more friendly. If you want to know how CBD can relieve menstrual pain, read on.
How CBD Works its Magic on Menstrual Pain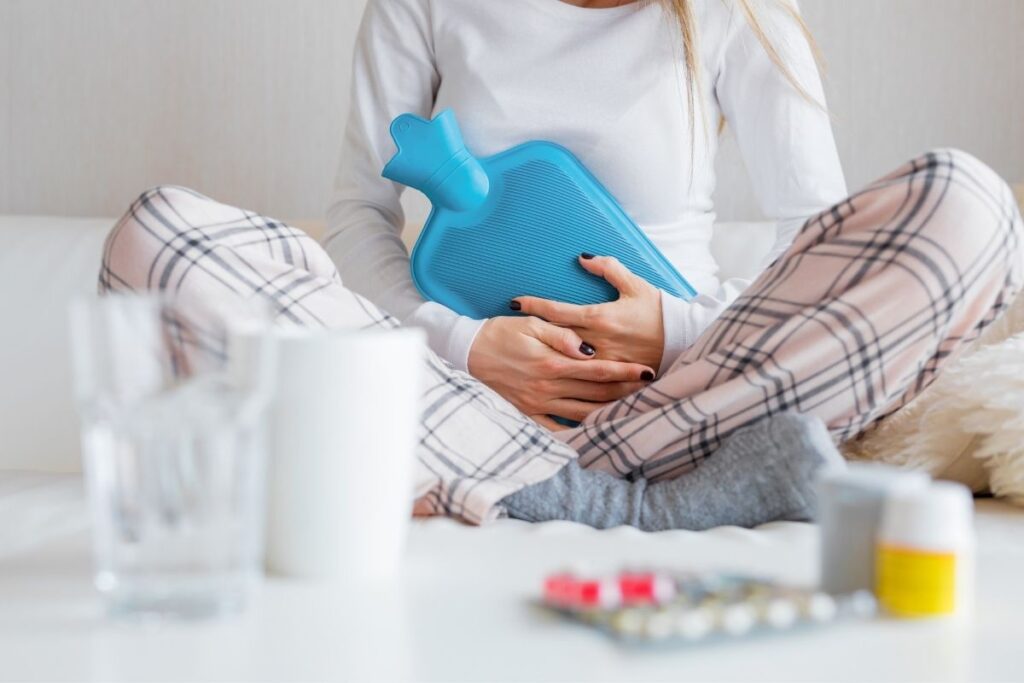 Cannabidiol is a non-psychoactive compound from the cannabis sativa plant. Unlike tetrahydrocannabinol (THC), this does not cause users to experience intoxication or a high by itself.
Although there are still limited studies surrounding the use of CBD, there is some research that shows it is effective in treating pain. This is because cannabidiol has anti-inflammatory and pain-relieving properties, especially after it interacts and inhibits the endocannabinoid system of the body.
This means that CBD oil can help reduce, relieve, and even eliminate menstrual pain such as cramping, headaches, and even prevent nausea in the first place.
A study in 2019 showed that women living with endometriosis and who took cannabidiol for pain relief found this the most effective answer compared to physical exercises, including stretching and yoga. This study, however, failed to take into account or rank whether cannabis or CBD oil was more effective than one another.
Apart from the aforementioned benefits, CBD is also found to be effective in addressing anxiety, depression, PTSD, and other similar conditions. This can help individuals suffering from dysmenorrhea take their minds off things and bring them to a state of calmness and relaxation instead.
Current CBD Items on the Market
Besides CBD oils, there are now many other cannabidiol-based products available on the market. One of the hottest and perhaps most novel ideas to grace us are CBD tampons.
These tampons work by allowing the vaginal mucosa to absorb a small percentage of the cannabinoid, before being absorbed by the blood vessels within the pelvic area. This targets pain usually in the uterine area. While this may be a novel idea, there are some instances in which this helped relieve discomfort and remove pain, so maybe it's worth trying after all.
For those who want other options apart from tampons, you can also turn to topicals and ointments which you can easily apply on your body, particularly on affected parts such as your lower abdomen, your lower back, and the like, most of which are affected when dysmenorrhea attacks.
Conclusion
Using CBD products may not totally eliminate all menstrual-related pain, but it could certainly be an effective approach in addressing period pain. While there is still a long way to go, starting with some trusted cannabidiol products can help you finally rid yourself of that unwanted pain.
Spiritual & Religious Use | Marijuana [VIDEO]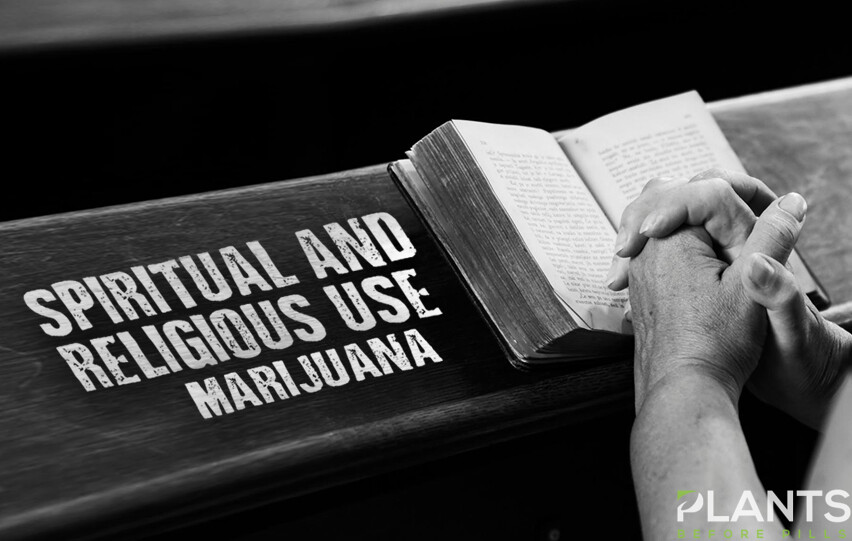 Marijuana has actually been used in spiritual, religious traditions throughout the ages. It is actually mentioned in numerous sacred texts of world religions. 

Probably the origins of our bans on marijuana are related to the religious holy wars that were fought against peoples who used what they were considered to be demon drugs. So there is a religious component to not only the use of marijuana but to the bans of it as well.
Cannabis and Stress [VIDEO]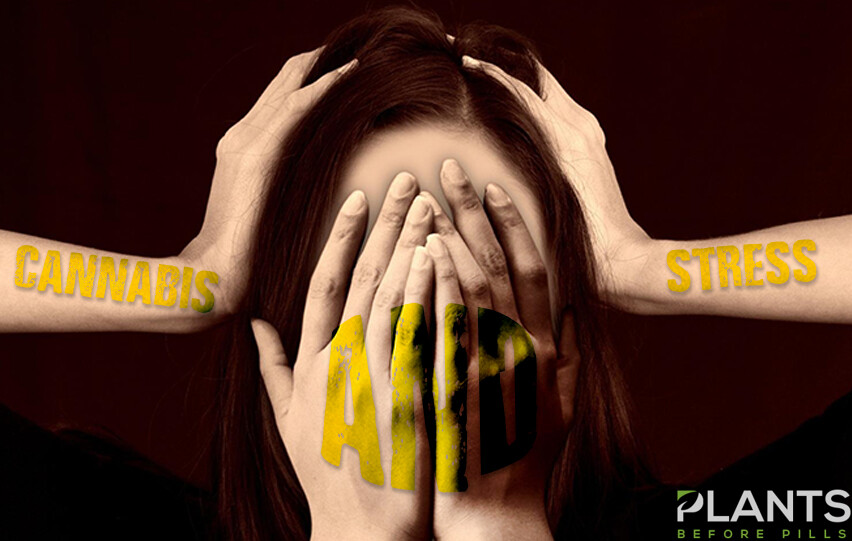 Cannabis is rapidly becoming one of the most known substances that help individuals cope with mental health issues such as stress and anxiety. How exactly do our stress responses change in the presence of cannabis? Does cannabis actually relieve stress? This video considers the stress relieving effects of cannabis as it interacts with our body's stress reaction system.