CBD Drink Innovation and how CBD drinks dominate the 2020 market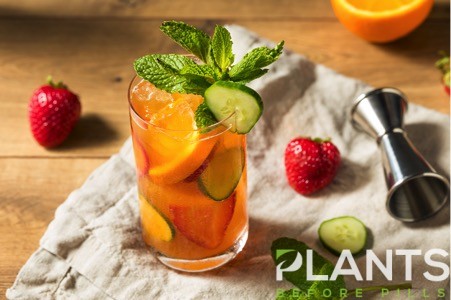 When CBD first came to the attention of the general public it was initially just in an oil format, with more adventurous users adding a few drops into their morning cup of tea or coffee, rather than just simply dropping or spraying the oil into their mouth.
The CBD infused drinks market has had an explosion in popularity in the past few years and alongside this organic growth there has been a plethora of new brands entering this marketplace -trying to take advantage of this new placed consumer demand.
Brief about First CBD Drink
The first brand that launched in the United Kingdom was a fruit flavoured carbonated water called Green Monkey. Initially launching in just the one flavour, it contained 10 milligrams of active CBD and its unique characteristic was the green colour of the liquid contained within. The exterior of the can featured a green monkey and cannabis leaves on a white background. As the first to the market they benefited from lots of press coverage which helped to build their business profile which in turn brought their beverages to the attention of shops and bars leading to many outlets stocking them.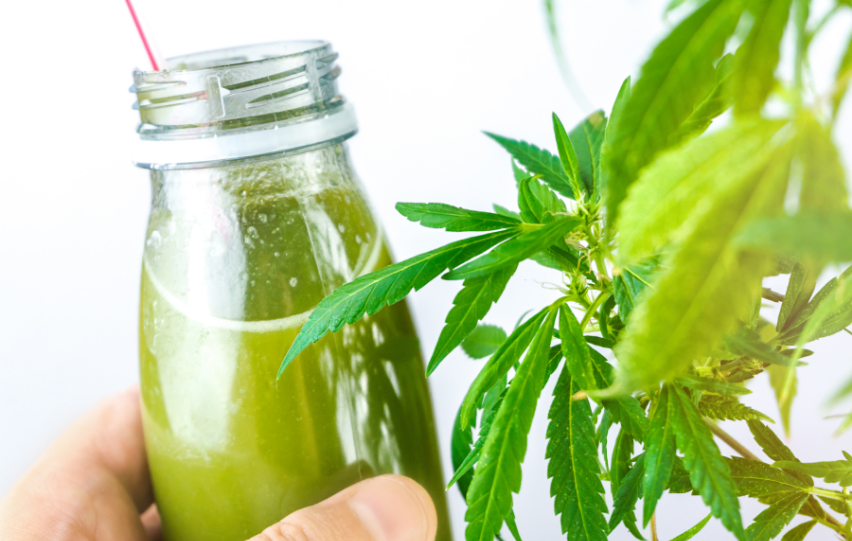 This success sparked the attention of other entrepreneurs who believed they could create something better. Many of the brands that launched in the UK, followed the same pattern, they created obscure flavours such as peach and ginger, lime and basil which they believed would attract a more sophisticated consumer and palate, hoping that consumers would be so keen to try and continue to buy their CBD drinks that they would bypass the fact that the flavour was not so good, essentially this created a niche demand within a niche sector, inhibiting their drinks from truly achieving mass market success.
Calm Drinks
One brand bucking the trend on taste is Calm Drinks, rather than trying to reinvent the taste profile of the modern consumer, they have chosen more popular flavours such as a lemon and lime that is similar to Sprite, an orange that is similar to Fanta and a mixed berry that is similar to Ribena, their approach is that in order to tempt mainstream users to try a CBD beverage, the most important factor is that the drink itself has to taste great and not be too obscure in order for the consumer to buy the drink again.
In the United States one brand in particular has really caught the imagination of the market and consumers alike is Recess. Their cool minimal branding, has a feminine feel to it and their quirky and unique social media and PR content has lead to them dominating the CBD drinks market in America. In particular the brand has done well in the two most fashion conscious states California and New York. Initially available in three unique flavours, their popularity has allowed them to expand their collection to six different lines, including blood orange and black cherry.
CBD drinks dominate the 2020
Industry insiders predict that there will be two new CBD drinks trends that will dominate the 2020 market and beyond. The first is CBD infused beer, whilst there have been a couple of early releases in this sector, it is only a matter of time before one of the larger craft brewers such as Sam Adams, Brooklyn or Sierra Nevada will release a beer containing the cannabis extract, and once it hits the market we will surely see a slew of alternatives in short succession. The second is a CBD energy drink, whilst at first glance it would seem like opposing forces, the anxiety from drinking too many energy drinks can be counteracted by the stress reducing properties of CBD.
What we can look forward to is that with innovation comes more choice which can only be good news for consumers and CBD enthusiasts alike.
CBD + Coffee | How does it work?! [VIDEO]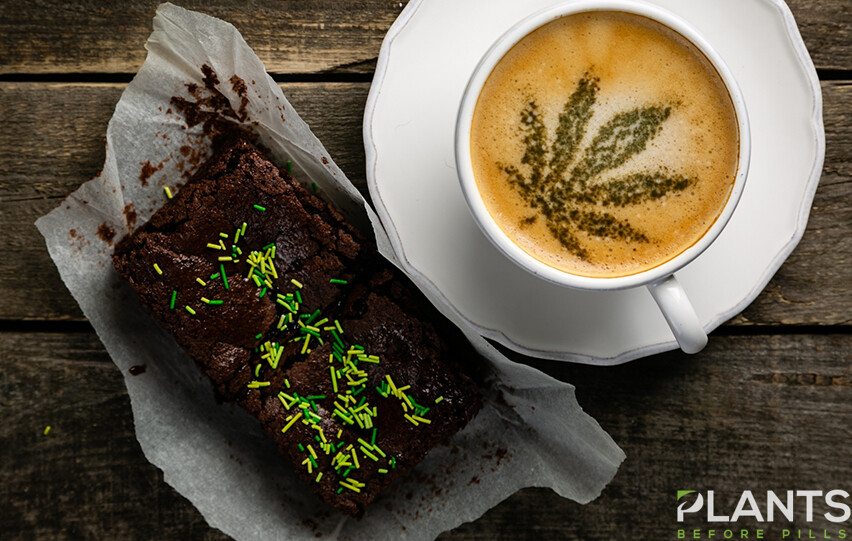 With all the hype surrounding CBD, it's perfectly natural to pair it with one of the most popular drinks out there — coffee. That's why in states where marijuana is legal, it's easy to find CBD Coffee just about anywhere. You can even make it in the comfort of your home. Now, what exactly does CBD coffee do and how can it affect your body? Watch this video to find out.
Relaxing CBD Drinks to Help You Through These Trying Times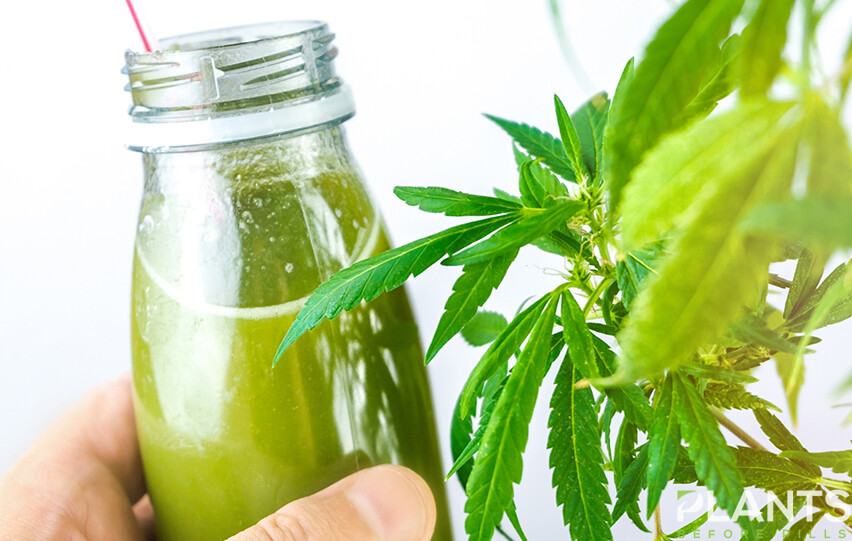 The global health crisis has undoubtedly put people from all over the world in a state of distress and panic. Because of this, more and more individuals are turning to home cooking and eating in order to help alleviate some of their anxiety with what's happening around the globe.
With people discovering healthier alternatives and additions to their lives, many have discovered the wonders of cannabidiol. This cannabis compound does wonders for the body, not only providing relief from pain, but also aiding in the reduction of stress and anxiety.
Why CBD Oil?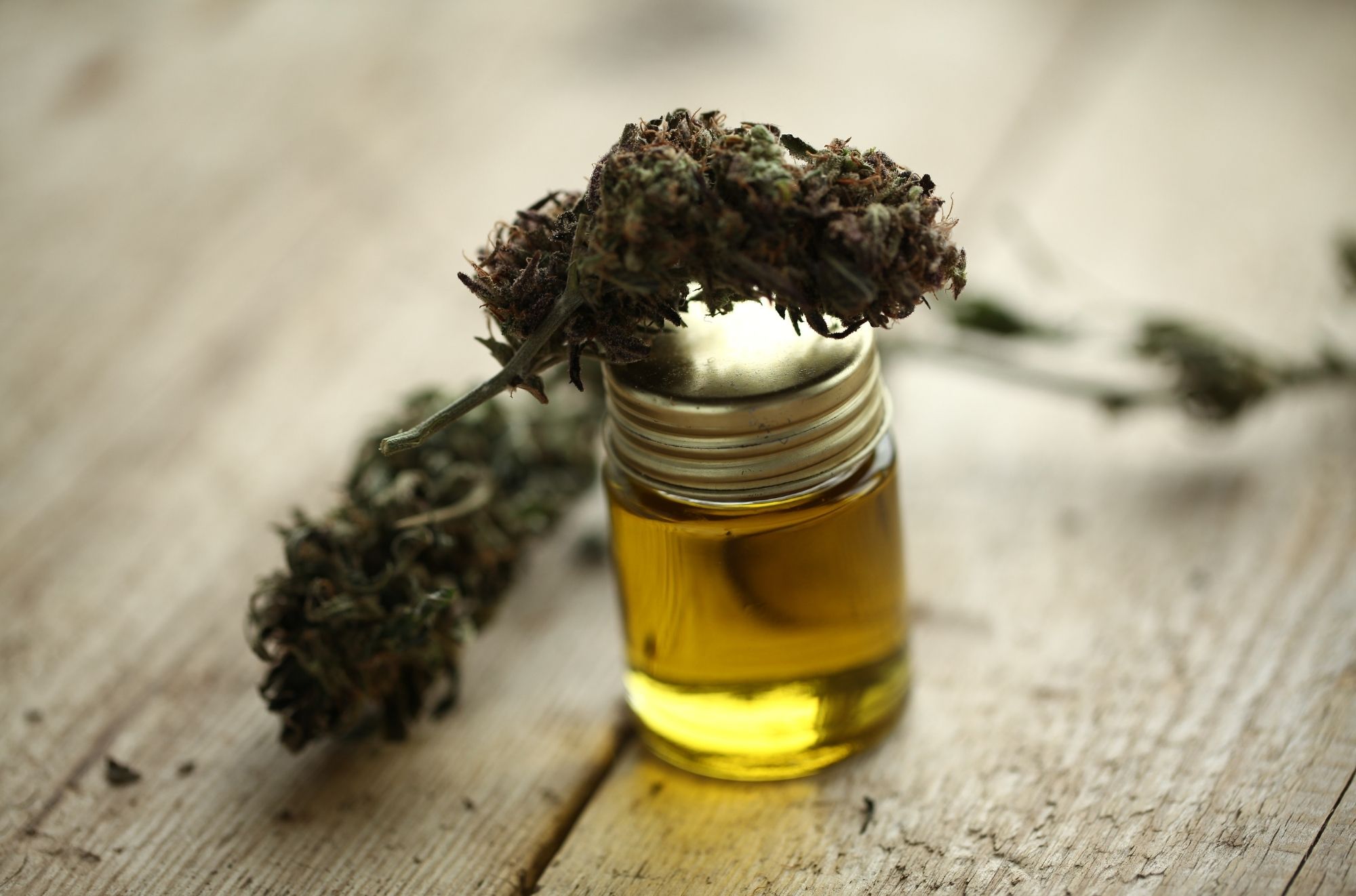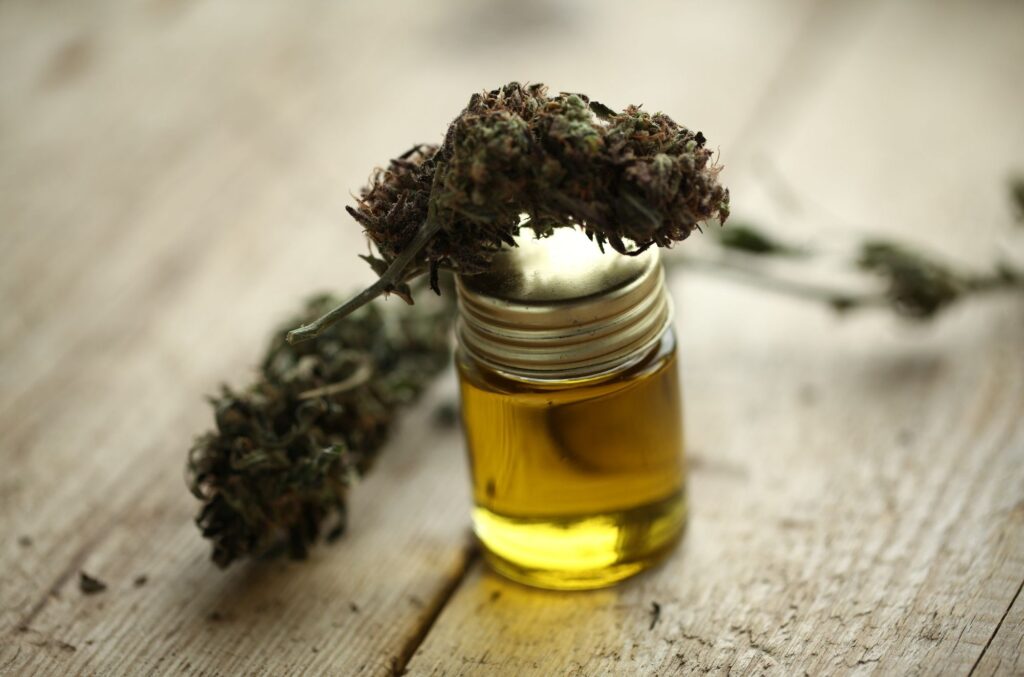 Because does not contain tetrahydrocannabinol or THC, the compound responsible for producing the 'high' and putting users under the influence, this is non-psychoactive. Instead, it interacts with other receptors of the body, which in turn boost the level of cannabinoids within.
CBD oil products are found effective in treating pain and inflammation. While cannabidiol does not easily bind with the endocannabinoid receptors in the body, its interactions with neurotransmitters and serotonin and opioid receptors yield better results, thereby reducing pain.
Individuals who have taken cannabidiol also found that they can alleviate anxiety and stress. Unlike prescription medication, however, CBD oil does not pose risks for addiction and substance abuse. In addition, taking a small dosage of this also promotes better sleep, thereby helping individuals relax and have a better disposition.
Easy CBD Drinks to Try
Lemon Honey Tea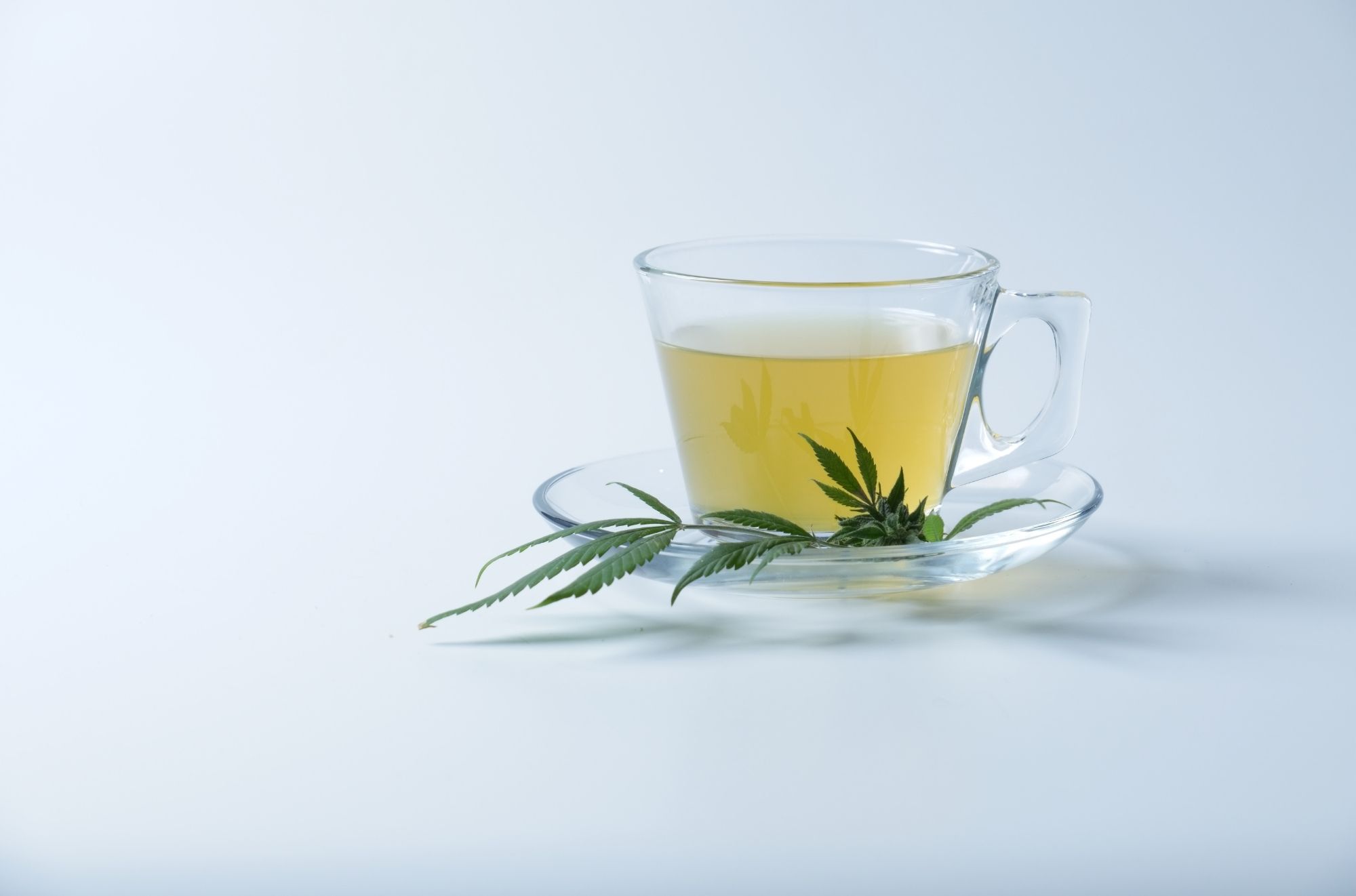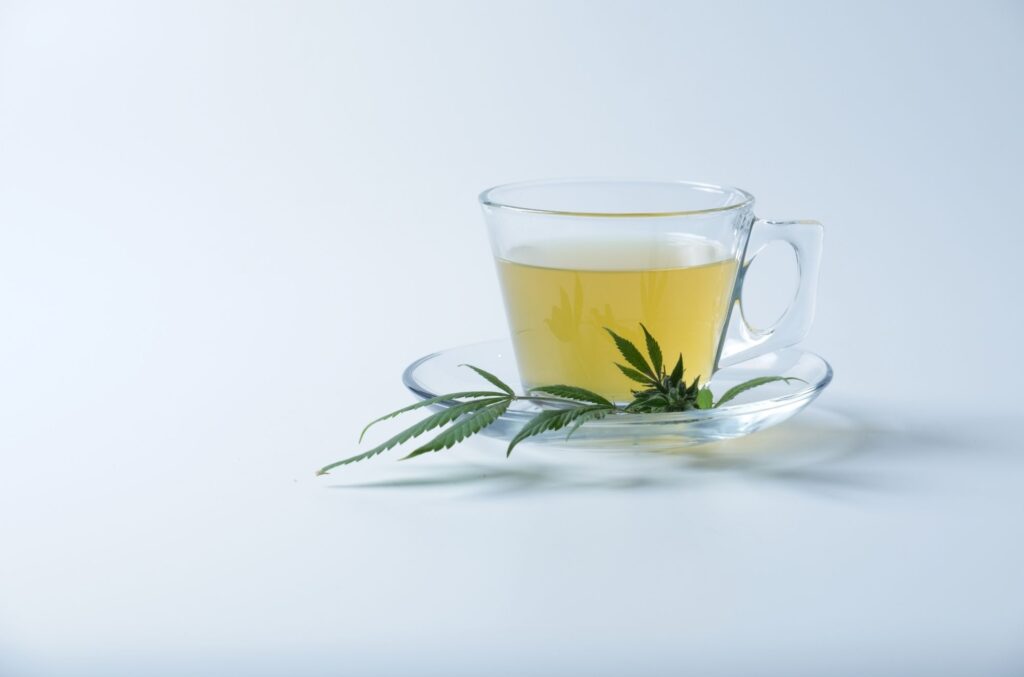 Boosting your strength and immunity is more important than ever, what with the virus pandemic posing threats to our immune system. Help ward off coughs and colds with this lemon honey tea. Soothing in every sense of the word, this easily brightens up your day while giving you a healthy dose of vitamin C.
To make this, simply steep a teabag of your choice in water, add lemon and honey to your liking, and add a few drops of high potency CBD oil.
Golden Milk
This recipe is guaranteed to be beneficial, especially as it contains healthy ingredients other than CBD. To make this milk, you will need turmeric and ginger. Turmeric is known for its anti-inflammatory and pain-relieving properties, while ginger has some nausea-fighting and digestive effects. Combined with the cannabinoid, Golden Milk can be the ultimate anti-inflammatory drink.
To make this drink, you just need to add the turmeric, ginger and milk in a saucepan, then cook the concoction for 10 minutes over low heat. Then turn off the heat and transfer the milk into mugs. Add your preferred amount of CBD oil and mix thoroughly.
If you are not one for ginger or turmeric, you can easily omit these and simply use honey instead and add this to warm milk. This still gives you a golden-tinted glass of milk with the amazing effects of the chemical compound.
Peppermint Mocha
Those who love the rich taste of coffee combined with chocolate will find this CBD Drink the most alluring one. Plus, it comes with a merry twist in the form of peppermint. You just need milk, espresso, chocolate syrup, peppermint extract, and CBD.
You can start by heating the milk in a saucepan, then remove it. Whisk it, then add all the other ingredients, including the oil. This is best served in mugs during a cold night huddled around the fireplace. This is definitely a relaxing drink complete with the exciting minty taste of peppermint and the benefits of the cannabinoid.
The Bottom Line
Cannabidiol is a great addition to your favorite drinks. With the various health effects offered by this compound, you are not only making drinks that can soothe your nerves, but also whipping up concoctions with other advantageous effects.
CBD-Infused Lemongrass Lemonade Recipe [VIDEO]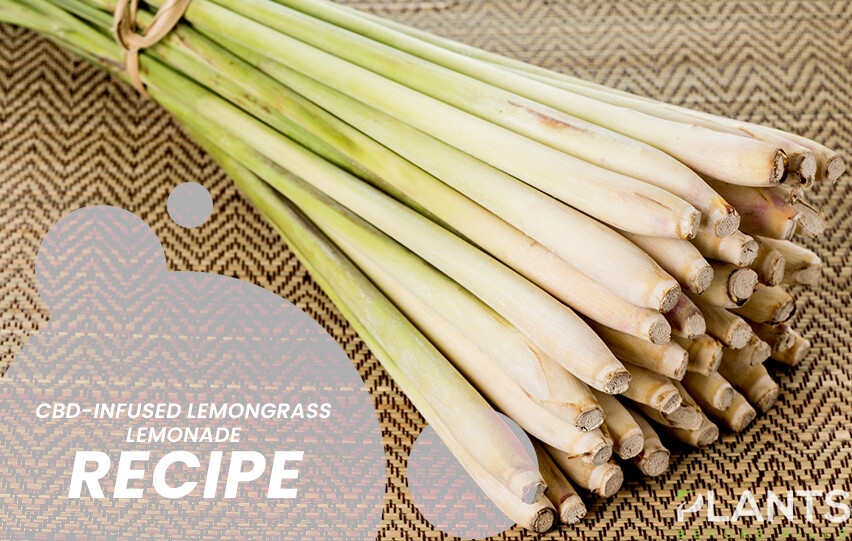 Lemonade is the quintessential thirst-quencher during warmer days. Infusing lemongrass and CBD will certainly take your lemonade to the next level. Store a pitcher of this CBD Lemonade in your fridge for every time you need a glass of something refreshing. You could also serve it at your next brunch party.