CBD Drink Innovation and how CBD drinks dominate the 2020 market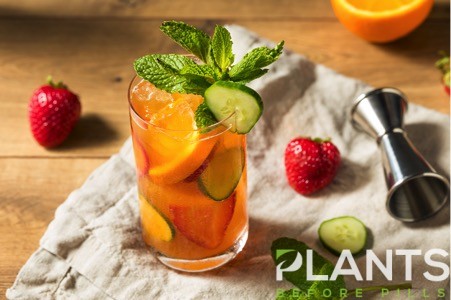 When CBD first came to the attention of the general public it was initially just in an oil format, with more adventurous users adding a few drops into their morning cup of tea or coffee, rather than just simply dropping or spraying the oil into their mouth.
The CBD infused drinks market has had an explosion in popularity in the past few years and alongside this organic growth there has been a plethora of new brands entering this marketplace -trying to take advantage of this new placed consumer demand.
Brief about First CBD Drink
The first brand that launched in the United Kingdom was a fruit flavoured carbonated water called Green Monkey. Initially launching in just the one flavour, it contained 10 milligrams of active CBD and its unique characteristic was the green colour of the liquid contained within. The exterior of the can featured a green monkey and cannabis leaves on a white background. As the first to the market they benefited from lots of press coverage which helped to build their business profile which in turn brought their beverages to the attention of shops and bars leading to many outlets stocking them.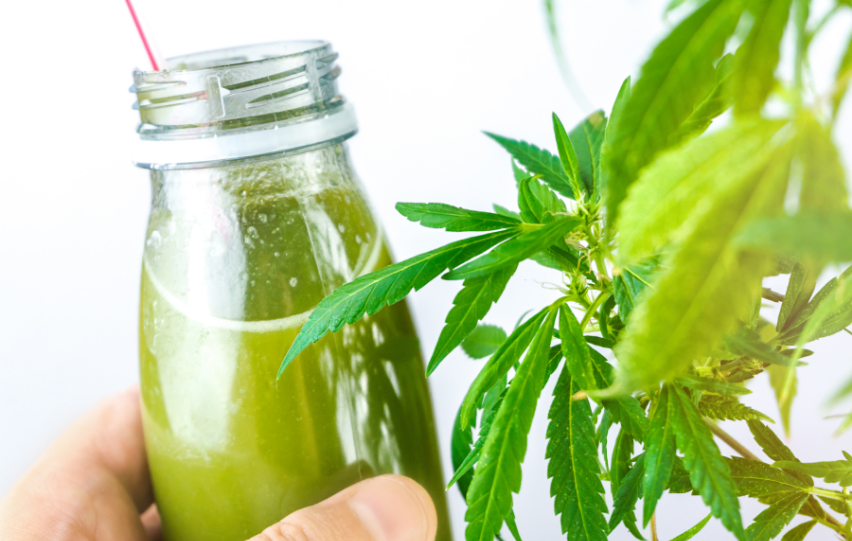 This success sparked the attention of other entrepreneurs who believed they could create something better. Many of the brands that launched in the UK, followed the same pattern, they created obscure flavours such as peach and ginger, lime and basil which they believed would attract a more sophisticated consumer and palate, hoping that consumers would be so keen to try and continue to buy their CBD drinks that they would bypass the fact that the flavour was not so good, essentially this created a niche demand within a niche sector, inhibiting their drinks from truly achieving mass market success.
Calm Drinks
One brand bucking the trend on taste is Calm Drinks, rather than trying to reinvent the taste profile of the modern consumer, they have chosen more popular flavours such as a lemon and lime that is similar to Sprite, an orange that is similar to Fanta and a mixed berry that is similar to Ribena, their approach is that in order to tempt mainstream users to try a CBD beverage, the most important factor is that the drink itself has to taste great and not be too obscure in order for the consumer to buy the drink again.
In the United States one brand in particular has really caught the imagination of the market and consumers alike is Recess. Their cool minimal branding, has a feminine feel to it and their quirky and unique social media and PR content has lead to them dominating the CBD drinks market in America. In particular the brand has done well in the two most fashion conscious states California and New York. Initially available in three unique flavours, their popularity has allowed them to expand their collection to six different lines, including blood orange and black cherry.
CBD drinks dominate the 2020
Industry insiders predict that there will be two new CBD drinks trends that will dominate the 2020 market and beyond. The first is CBD infused beer, whilst there have been a couple of early releases in this sector, it is only a matter of time before one of the larger craft brewers such as Sam Adams, Brooklyn or Sierra Nevada will release a beer containing the cannabis extract, and once it hits the market we will surely see a slew of alternatives in short succession. The second is a CBD energy drink, whilst at first glance it would seem like opposing forces, the anxiety from drinking too many energy drinks can be counteracted by the stress reducing properties of CBD.
What we can look forward to is that with innovation comes more choice which can only be good news for consumers and CBD enthusiasts alike.
How to Make CBD Infused Chocolates [VIDEO]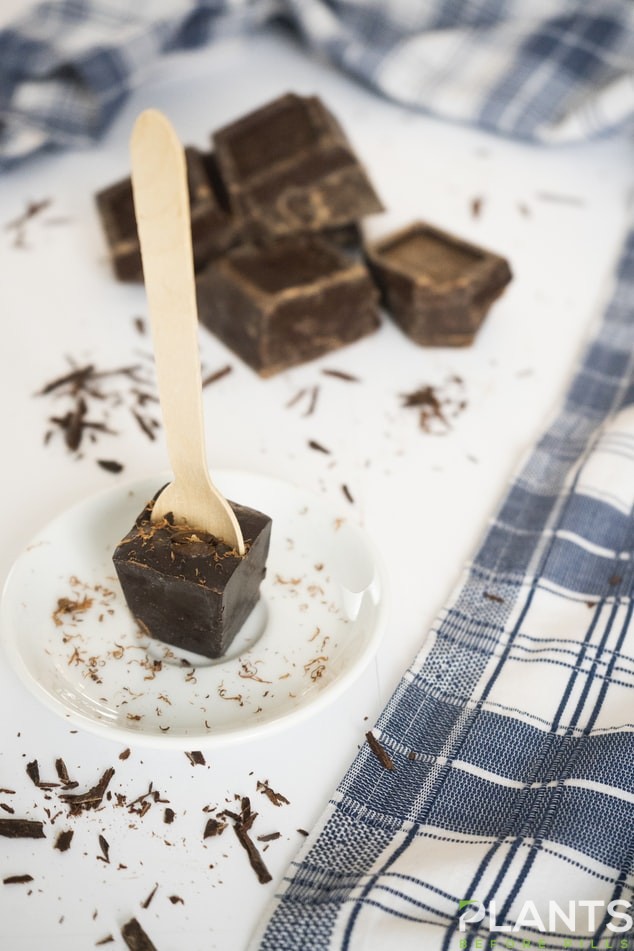 Making these hemp-infused chocolates is a great and delicious way to enjoy the benefits of hemp. Serve it at your next dinner party or give it as a gift. Using a few simple ingredients such as cocoa powder and cocoa powder, the recipe is fun and easy to do.
Top 5 Cannabis Beverages to Try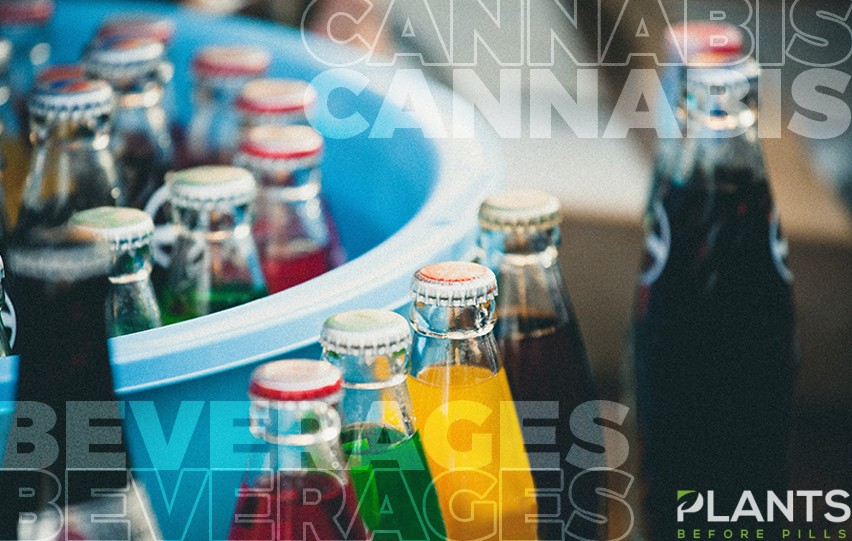 Cannabidiol, the cousin of Tetrahydrocannabinol, is a marijuana compound that has no psychoactive effects. Since its fame, anything with CBD is selling like hotcakes—edibles, topicals, supplements, and even beverages.
The effects of CBD make way for its popularity, and that includes the production of endocannabinoids, which help reduce anxiety, pain, and inflammation. More and more people consume cannabis to reap the benefits linked to this active compound.
Cannabidiol beverages are entering the market, providing an easy way to consume CBD. The hype will stay for long, now that this drink is becoming trendy. Here are the 5 best cannabis beverages that you should try.
1. Enjoy, It's Legal
Looking for a carbonated beverage with a twist? Enjoy, It's Legal is a brand of cannabis-infused cold and sparkling tonics that have 20 milligrams of THC for a nice buzz. The drink comes with five flavors with unique experiences. 
Those who are only interested in CBD variety can go for the cranberry flavor. Other flavors like rainier cherry, pomegranate, lemon ginger, and espresso mocha are packed with Sativa and Indica strain extracts for pure cannabis bliss.
2. Canna Cola
Canna Cola is probably one of the most popular beverage brands. These drinks are ready to drink beverages with cannabidiol content. Comes in seven exciting flavors—classico, coco loco, citron, black cherry, peach mango, fruit punch, and wild berry, these drinks are low on sugar and have 10mg CBD.
These drinks are sparkling soda with non-psychoactive effects, with very minimal THC presence. Canna Cola products are all natural, without artificial flavoring, and potent. All drinks have only 5 grams of cane sugar for added sweet notes.
3. Cannabis Quencher
California is the land of marijuana, probably, leading recreational cannabis. The brand Cannabis Quencher is based in California, selling bottled quencher with a twist and THC content. They offer delightful cannabis beverages in exciting flavors like old fashion lemonade, strawberry lemonade, mango, and hibiscus.
The brand sells a drink with a whopping 100mg of THC for that strong psychoactive kick, to very minimal 2mg content per serving. Each 16oz bottle contains 20 calories, with no added sugar. Aside from the refreshing drinks, Cannabis Quencher also sells crafted and brewed tea with 5mg CBD.
4. Know Label
Wine tinctures are definitely a must-try, especially Greenway's Know Label brand, offering exciting cannabis drinks in unique flavors. Each bottle is unique and tastes amazing, with flavors like blue cheese weed, which is an extract from the same strain.
Know Label is only sold in California, but these wine tinctures are the bomb. The brand is owned by singer-songwriter Melissa Etheridge, a marijuana and CBD advocate.
5. HiFi Hops
Looking for a zero-calorie cannabis beverages? HiFi Hops is a sparkling water infused with an equal amount of THC and CBD for that amazing kick, not getting you too high. This drink is both refreshing and relaxing, providing a slight buzz to cap off the night.
What's great about these drinks is the non-alcohol content, and zero-carb high. With pure and absolute extracts, consumers can guarantee no artificial flavoring.
Bottom Line
These are only some of the most popular brands of marijuana beverages. In the coming months and years, expect more of these products popping left and right, as people stay out of alcoholic drinks for that sweet buzz and high minus the hangover. Regardless if you want CBD only, or with higher THC, choose from the wide range of products available.
Introducing CBD Water – What Is It and Should You Try It?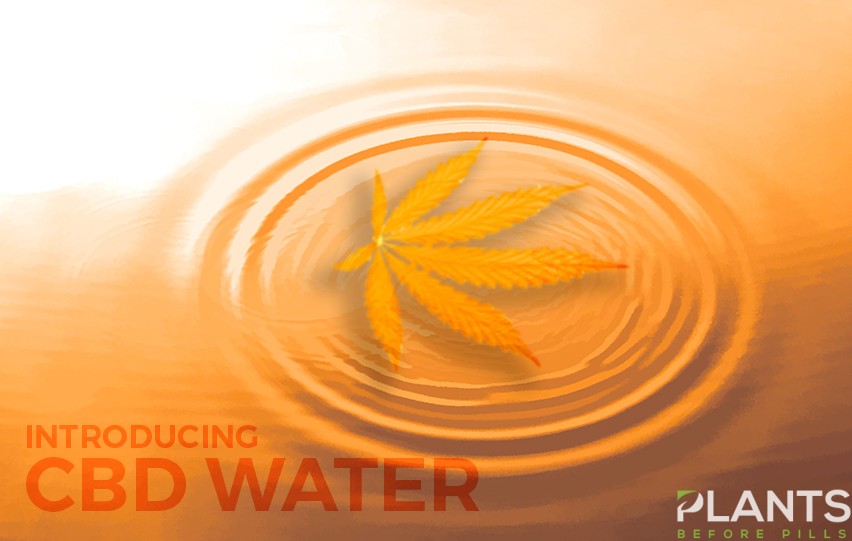 The CBD craze has brought forth a broad variety of CBD products in the market. From edibles, drinks, oil, skin care products, capsules, tinctures, to more, the list almost appears endless. With the apparent buzz the substance is getting, it's no surprise that companies are doing the best they can to provide products that will suit consumers from all walks of life.
If you're one among those who love to try out popular CBD products in the market, there's a big chance you've already heard of CBD water before. Sure, while the existence of drinks infused with CBD doesn't come as a news anymore, such as CBD coffee, beers, and more, it still often comes as surprise for many whenever they first hear of CBD water.
Here, we have prepared a brief guide focusing on what this product really is. If you have heard of this but haven't tried it yet, here is everything you need to know about CBD water that might help you determine whether you should give it a go.
A Brief Background: What is CBD?
CBD, or a cannabidiol, is a chemical compound found naturally in the cannabis plant. To date, the substance enjoys a booming status in the market, especially with its impressive health potentials.
Specifically, as what various preliminary studies suggest, CBD has the potential to alleviate symptoms of anxiety, relieve pain, ease inflammation, and help with treating seizures. Unlike THC, or Tetrahydrocannabinol, another chemical found naturally in cannabis, cannabidiol doesn't generate a psychoactive effect that is known as "high." This means that people can safely consume it without getting "stoned."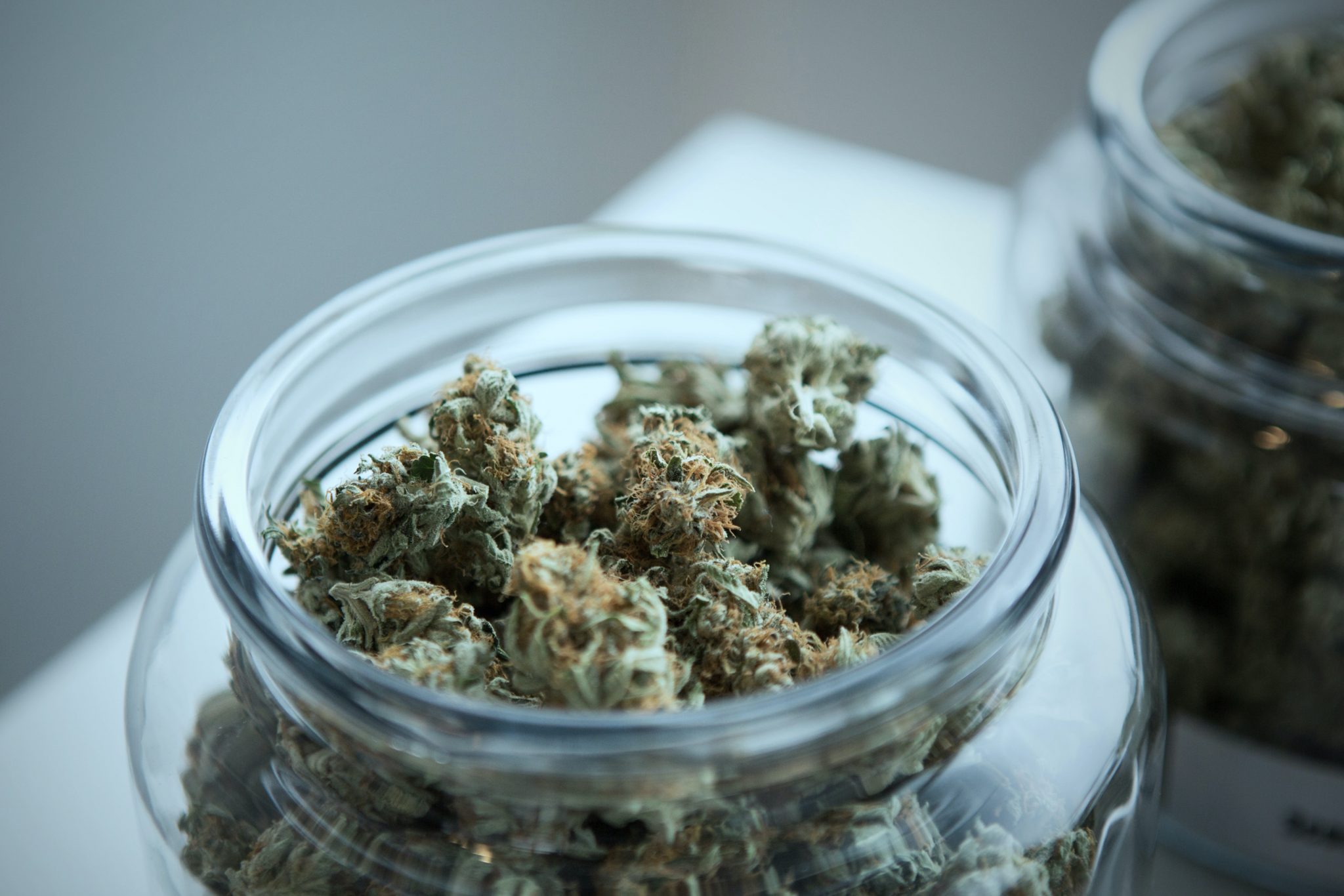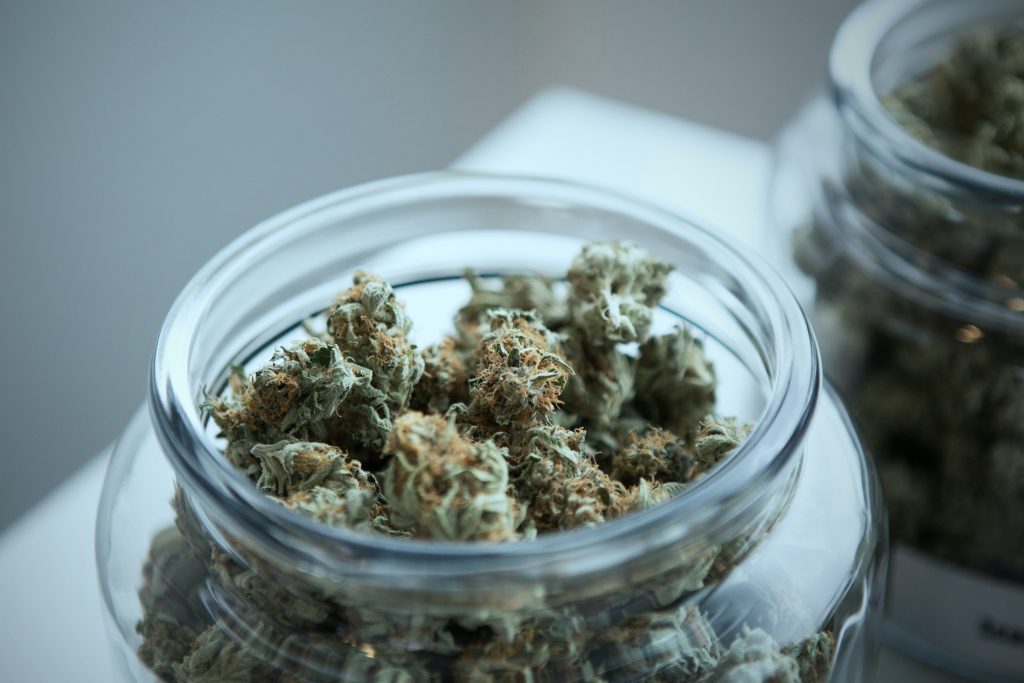 To date, due to CBD's promising potentials, the substance is currently among the top subjects in the health and wellness industry. Different products have also been produced, which takes the substance as among its major ingredients. Among these include CBD oil, CBD edibles, CBD capsules, CBD personal care products, CBD pet products, to many more.
CBD Water- What Is It?
Essentially, CBD Water is just another product produced as a result of the CBD craze. As the name suggests, the product refers to plain drinking water infused with CBD particles.
However, the product isn't as simple as what its name suggests. In fact, companies that manufacture CBD Water rely on quantum physics to create such product.
Specifically, they use nanotechnology to reduce CBD to nanoparticles size. Once they have shrunk it, it will be easier to infuse the substance with water.
Generally, the introduction of CBD Water resulted to two different reactions – with some impressed and other's displeased.
For many, the main reason for the discontentment stems from the fact that most CBD water brands contain very little CBD, amounting only between 2 to 5 mg.
Manufacturers, however, argue that since CBD has been shrunk using nanotechnology, it will be easier for a person's body to absorb and take advance of the potentials of the compound.
Moreover, since water is naturally healthy for the body, combining it with the powers of cannabidiol will provide the body with a more considerable boost in immunity.
To date, since research on the effects of nanotechnology on CBD absorption remains limited, many relies on anecdotal evidence to prove the effects of CBD water to the body.
Specifically, to date, most users report reduced level of pain and faster recovery times when using CBD water. One study published in 2015 also suggests that lipid-based CBD nanoparticles may be, indeed, better absorbed by the body.
What Now?
With the numerous health benefits being associated with CBD, it comes as a no surprise that many health promises are also being attached to CBD water as well. Among the most common claims include its ability to relieve pain, provide anti-anxiety and anti-inflammatory effects, and many more.
If you want to try out and see for yourself what this product offers, feel free to search for reputable CBD water brands and consult an expert today.