How CBD Helps Hasten Wound Healing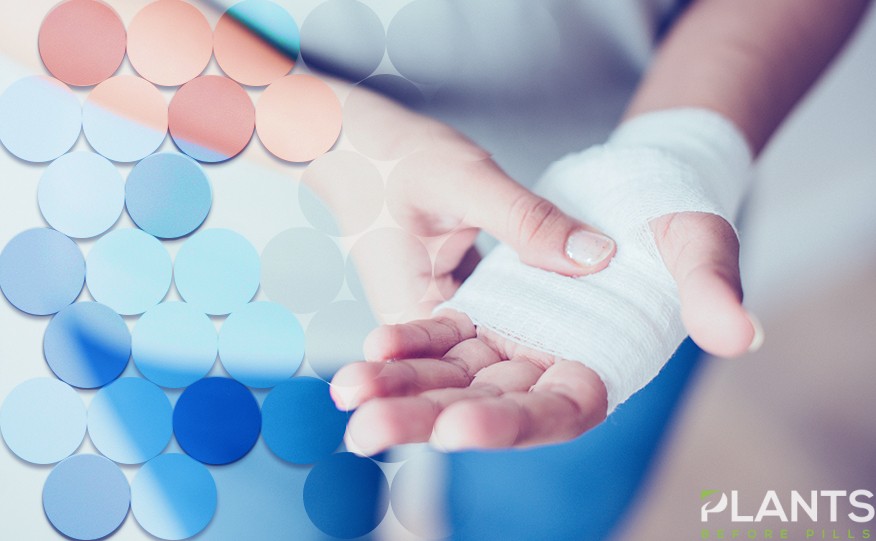 Wounds are a regular part of our lives. No single person did not suffer any cuts or skin injury in his or her lifetime. While this may happen anytime, especially for those in high-risk jobs, some of these seemingly harmless damages to the skin can lead to severe complications such as infections. Some people also suffer from health problems like diabetes can worsen to more serious conditions like gangrene. If not treated quickly, wounds can lead to severe pain, disability, and even death.
While there are many antiseptics available in the market, only a few of them can effectively relieve the pain while closing the severed skin. One of these is cannabis oil. Marijuana and hemp contain compounds that can provide a comprehensive relief to an injured skin part. Let's find out how cannabinoids (compounds from weed), especially cannabidiol (CBD), can not only cure wounds, it can also help soften your skin and make it more flexible.
Healing Powers of Cannabidiol
Marijuana contains unique and potent compounds that produce wonders in our body. More and more scientific studies show that weed can provide many healing powers coming from two of its significant cannabinoids — CBD and THC. While both possess therapeutic properties, doctors often prescribe CBD, particularly those sourced from hemp because it does not affect the mood of their patients.
After years of research, scientists found that CBD products have many features that benefit patients in multiple ways. Cannabidiol oil acts as an analgesic, anti-inflammatory, antiseptic and antioxidant medication rolled into one. Because of these properties, this substance has been proven by studies and anecdotal evidence to cure a wide range of ailments, including anxiety, epileptic seizures, chronic pain, arthritis, rheumatism, and even life-threatening ones like heart disease, cancer, Alzheimer's Disease and many others.
How CBD Products Heals Wounds
While most papers focus on using CBD oil for arthritis and other significant ailments, only a few tackles the potency of marijuana to heal wounds. But even in these few studies, CBD creams, oil, and lotions have been proven to hasten the recovery of cuts, lesions, and lacerations.
When applied to the skin, cannabidiol can heal, improve, nourish and protect the body's largest organ from microbes. CBD and THC can interact with the endocannabinoid system (ECS), a group of receptors in the body responsible for the regulation of many functions of organs. When used as a topical, cannabidiol displays its anti-inflammatory and pain-killing properties. A laboratory experiment conducted at China Medical University showed that CBD helped reduce the swelling of the small incisions inflicted on mice. The substance's analgesic property also kicked in, making the pain manageable during healing.
Another study showed the antibiotic power of cannabis. Cannabinoids such as THC and CBD exhibit antibiotic features. A research paper published in 2008 found that both these compounds have given the body protection from Staphylococcus aureus, a type of bacteria resistant to methicillin a type of antibiotic medicine. This bacteria species is known to infect wounds. It can cause infections to soft tissues.
There are also studies displaying the capacity of CBD hemp oil to treat a fatal wound or a cancerous skin lesion. A 2017 case report published in the "Journal of Pain and Symptom Management" suggests topical cannabis can help treat such injuries. The paper reported a 44-year-old man with a malignant lesion on his cheek undergoing chemotherapy, surgery, and radiation therapy. While these traditional treatment methods failed, he turned to CBD oil for pain relief. The substance not only relieved his pain but also healed the lesions.
Cannabidiol products offer tons of benefit to our body, including wound healing. But before you try using them, make sure to consult your doctor first.
Pennsylvania To Add New Qualifying Conditions for Medical Marijuana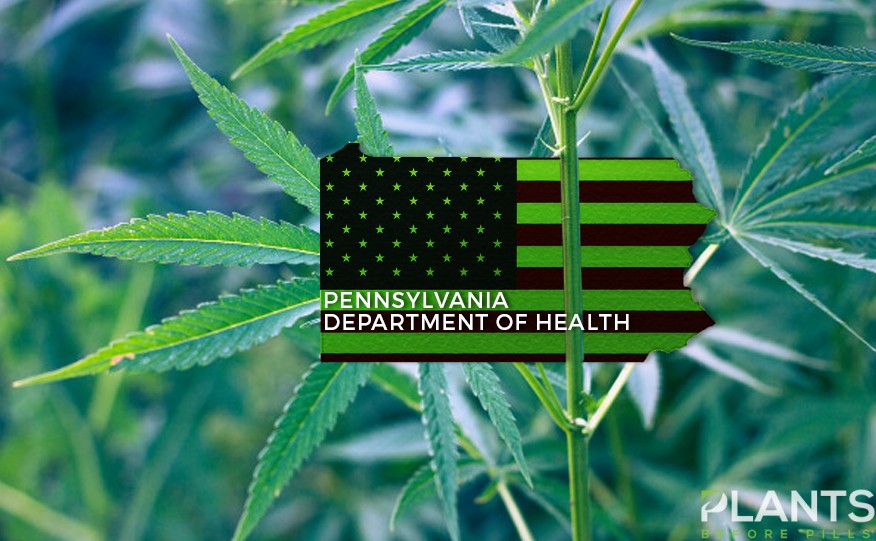 The Pennsylvania Department of Health announced on Thursday, July 11, it will be the adding anxiety disorders and Tourette's syndrome to the list of health conditions that qualify for medical marijuana treatment in the country.
According to Department of Health Secretary Dr. Rachel Levine, the decision was based on a few recommendations made by the Medical Marijuana Advisory Board, together with careful research on marijuana treatment.
"After a careful review of the medical literature available about these conditions, I have decided to approve this recommendation," explained Dr. Levine.
"Patients should consult with their health care provider to see if medical marijuana will be beneficial for them. I do not take this decision lightly and do have recommendations for physicians, dispensary pharmacists and patients in terms of the use of medical marijuana to treat these conditions. For both conditions, medical marijuana is not first-line treatment and should not replace traditional therapies but should be used in conjunction with them, when recommended by a physician," he continued.
In 2016, Pennsylvania's Medical Marijuana Act officially became law and took effect in the early part of 2018. Before the approval of anxiety disorders and Tourette's syndrome, the state only recognizes 21 conditions eligible for the use of medical marijuana. Among these include HIV / AIDS, Cancer, Crohn's Disease, Epilepsy, Glaucoma, Neurodegenerative Disorders, Parkinson's Disease, Terminal Illness, Severe chronic or intractable pain, and many more.
The decision to include anxiety disorders and Tourette's syndrome to the list of qualifying conditions have already been approved by the Advisory Board earlier this year. However, the decision still requires final approval from the state's Department of Health.
Now that the Department of Health gave their approval to the addition of the two conditions, Secretary Levine clarified that this does not mean that medical marijuana will be replacing traditional therapies in providing medical care to patients. In a press conference, Dr. Levine said: "For both conditions, medical marijuana is not first-line treatment and should not replace traditional therapies but should be used in conjunction with them, when recommended by a physician."
Anxiety Disorders is a broad term that covers certain mental illness, which involves extreme fear or worry. This includes Generalized Anxiety Disorder, Panic Disorder, specific Phobias, Agoraphobia, Social Anxiety Disorder, and Separation Anxiety Disorder.
Tourette's syndrome, on the other hand, is a type of neurological disorder characterized by involuntary, repetitive movements and vocalizations known as tics.
The latest decision is expected to take effect later this month.
Demetrix Gains $50m in Series A Funding, Aims to Brew Cannabis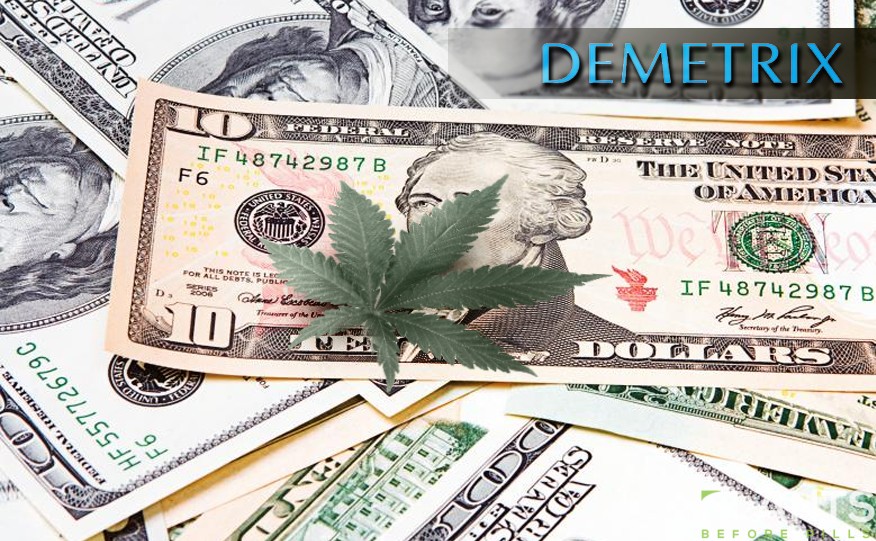 Demetrix Inc. recently announced its successful foray into the Series A funding round. Following this, the company garnered $50 million, which the business states will be used for researching and producing synthetic cannabinoids in the market.
The Series A funding round was led by Tuatara Capital, a New York-based investment group, together with Horizon Ventures, a Hong Kong-based firm. Based on the press release by the cannabis firm, Horizon Ventures also participated in the Series Seed round, contributing $11 million to the business.
Shaping the Future
Demetrix's press release revealed that the global market for cannabinoids are slated to reach $100 billion comes 2029. Alongside the boom of this industry, Demetrix intends to "help the world benefit from nature's rarest ingredients."
Besides brewing, the startup is also looking to isolate the cannabinoids. The firm also looks to expand the business and commercialize its products in the future. With more than 100 cannabinoids being explored by the California-based startup, it believes that it can cater to different consumer product companies, including the pharmaceutical and supplement sector.
To achieve their goals, the California-based company reportedly intends to use baker's yeast to yield a larger volume of cannabinoids. Through the company's "industry-leading fermentation technology that accelerates the production of cannabinoid," it hopes to shape the future of the field.
Continued Show of Support
Both Tuatara Capital and Horizon Ventures released statements revealing their promising futures by working with the cannabis firm. In the press release, Tuatara Capital partner, Marc Riiska shares that they believe Demetrix has what it takes to "consistently produce high purity, single cannabinoids in a process that easily scales to meet demands."
Meanwhile, Patrick Zhang of Horizon Ventures state that "Demetrix is uniquely positioned to bring these compounds to market in a cost-efficient way."
Industry Background
Demetrix chief executive officer Jeff Ubersax is planning to use technologies surrounding yeast genetics and biochemistry and applying this to cannabis. Although the business employs the same method of brewing beer, the fermentation process using the marijuana plant will produce synthetic cannabinoids instead.
While the company's approach to making a larger volume of cannabinoids sounds promising, Tech Crunch notes the startup "has a long way to go before it becomes competitive with extracts from the marijuana plant."
As of writing, the company has successfully raised a total of $61 million.
Research Found Recreational Marijuana Users End Up Consuming the Plant as Medicine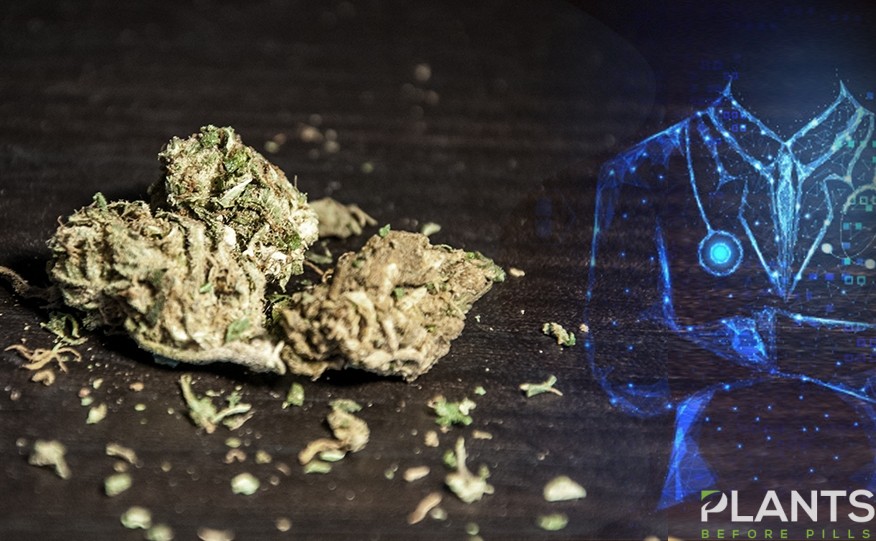 Many cannabis users who buy in Colorado adult-use cannabis dispensaries use the product as a medicine, a study revealed.
The study found that people who purchase items that are supposedly for fun have used them to treat specific health issues, like chronic pain and sleep disorders. The researchers led by Marcus Bachhuber of Albert Einstein College of Medicine in New York said customers of adult-use cannabis usually end up consuming it for symptom relief.
The combined research team from the New York-based college and the University of Miami polled 1,000 customers in two Colorado dispensaries between August 2016 and October 2016. Around 65% of the respondents said they used marijuana for pain relief, while 74% reported using the plant to promote sleep.
The study was recently published in the "Journal of Psychoactive Drugs."
Potent Prescription Medicine Alternative
The respondents ended up using cannabis for medical reasons because of its potency. Many of the respondents who use marijuana for health reasons said that using the plant helped them to reduce the use of other medicines. More than two-thirds (82%) reported cutting or stopping their prescription medications.
Nearly 90% of those who purchased cannabis for pain relief said they had reduced or stopped taking opioid pain relievers. Meanwhile, 87% of users who use marijuana as a sleeping aid reported they minimized or halted their use of over-the-counter taking aids. Moreover, 83% of those taking medicine sleeping pills said cannabis helped cut down or stopped their use of these medications.
While the study has somehow shown the potency of cannabis for medical use, it has some limitations. Of the 1,000 study respondents, 90% were below the age of 50. Less than half (42%) of them were women while a little more than half (66%) were white.
National Organization for the Reform of Marijuana Laws (NORML) deputy director Paul Armentano backed the findings of the study. In a press release, he said that the study proved the therapeutic efficacy of marijuana. He also acknowledged its possibility as an alternative medication to prescription medications, particularly opioids.
According to the National Institute on Drug Abuse, more than 130 people in the U.S. die following an opioid overdose. The agency admitted that the abuse and addiction to opioids, including prescription pain relievers, fentanyl, and other synthetic opioids is a national crisis. Prescription opioid misuse costs the U.S. $78.5 billion a year and affects not only public health, but also impacts social and economic welfare.