CBD: Its Legality, Efficacy and the Need For Quality Control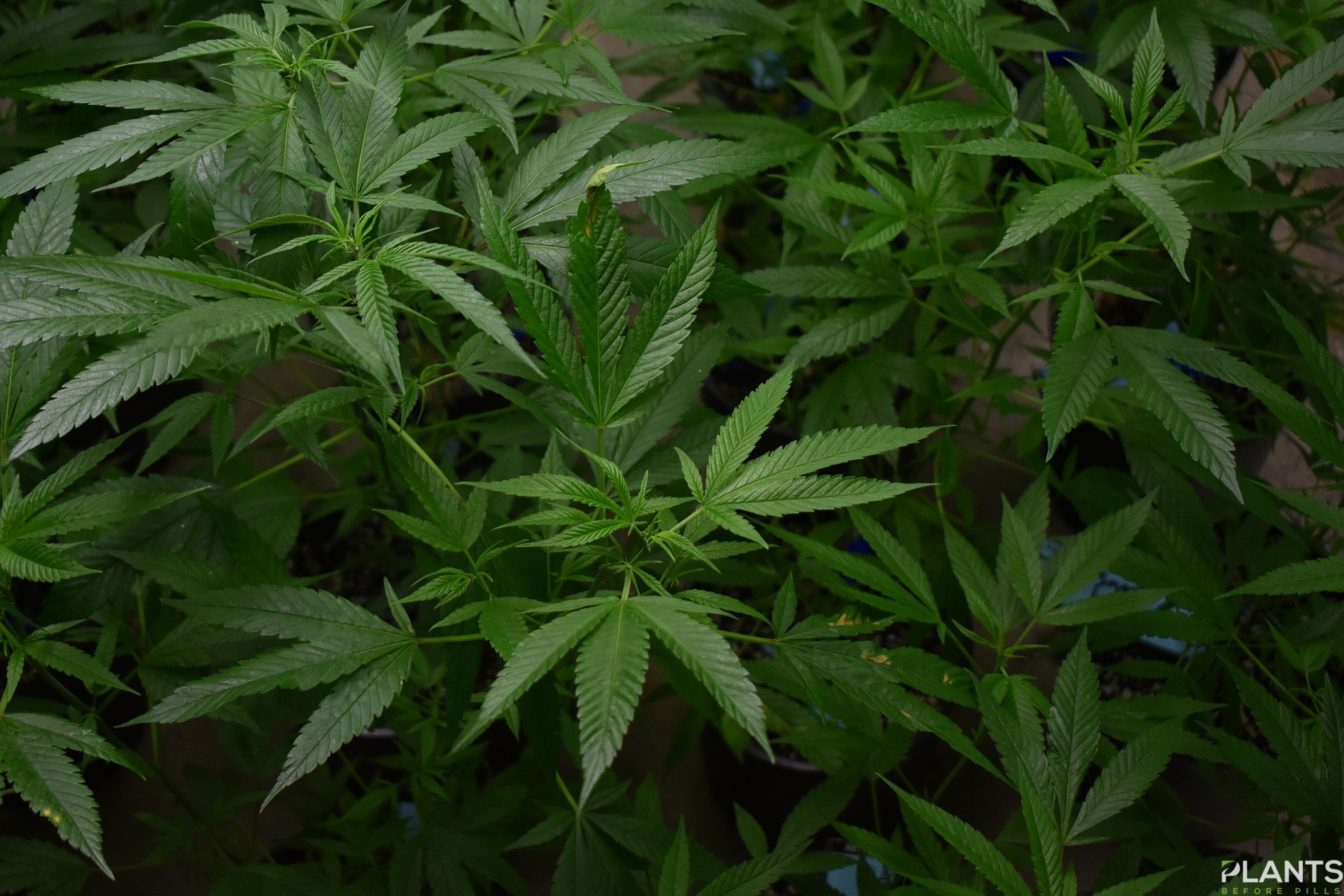 The last decade has seen a major transformation of the CBD industry. The cannabis byproduct has made itself a part of almost every household, with its therapeutic properties. Whether we talk about recreational users or medicinal, CBD is becoming a rage. Products like CBD capsules for chronic pain and anxiety are rowing popular with time.
While the industry is progressing by leaps and bounds, there are still many questions lingering around. If you are also wondering about the legality, efficacy, and need for quality control of the CBD products you buy, you are in the right place. Read on and find the answer to all your questions.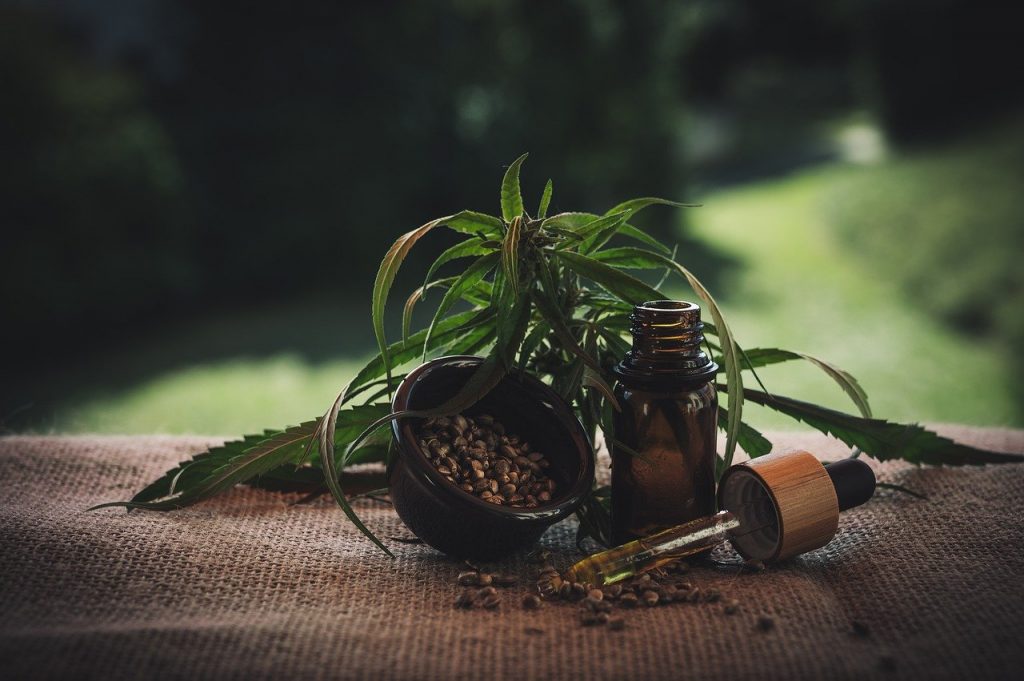 The legal framework around CBD:
People have been using the cannabis plant and its byproducts for centuries. They relied on the medicinal properties of CBD to treat wounds and also promote overall health. For decades, CBD has been in the gray area because cannabis fell under the Schedule 1 Controlled Substances List, a comprehensive list of drugs, chemicals, or substances that are illegal.
In the year 2014, the Agricultural Act or the Farm Bill introduced the idea of legalizing the cultivation of hemp.  It was not until 2018 that hemp and hemp-driven CBD received the legal status with the passing of a new Hemp Farm Bill 2018. The act made the cultivation, trade, and sale of CBD products, but it is still a highly regulated crop. There is a limit on the number of plants one can grow, and the content of THC, a psychoactive compound, must be 0.3% or less. Any product with less than 0.3% THC content doesn't fall under controlled substances according to federal law. 
CBD, as an industry, is a highly unregulated one. Although the Farm Bill gave authority to the Food and Drug Authority or FDA to regulate cannabis-based products, there hasn't been much control. FDA is following a similar policy as it does for all other products, but it might not be sufficient.
Efficacy of CBD products:
Since the passing of the Hemp Farm Act 2018, FDA is making efforts to regulate the industry. They are still in the stage of laying down the framework to control the manufacturers, products, contents, and their effects.
While they still have a long way to go in ensuring the CBD industry is entirely regulated, the one thing they did was give their approval to a CBD based medicine. Wonder what it is? Keep reading to find out.
In June 2018, the FDA gave the green light to a drug called Epidiolex, which contains CBD, making it the first approved drug derived from cannabis. The drug Epidiolex is useful for treating two severe forms of epilepsy, Dravet Syndrome and Lennox-Gastaut Syndrome. These conditions ideally develop around early childhood and can cause severe seizures. Epidiolex can prove beneficial in reducing both the intensity and frequency of seizures. In a study, adults and children over the age of 2 received Epidiolex as a prescription drug. It was able to reduce seizures by 20% in people with Lennox-Gastaut Syndrome and 26% in patients who had Dravet Syndrome.  
There are a few other medications that are still under a review process at the FDA. Marinol and Syndros are cannabis-based drugs that can treat anorexia and weight loss in people with AIDS. They are currently available only in the US.
These efforts made by the FDA are helping to prove the efficacy of CBD in treating many physical and mental troubles. It can help in instilling the faith of people in cannabis-based products. 
Need for CBD quality control:
While the FDA is making strides in proving the efficacy of CBD based drugs, the products coming to the market are still unregulated. There is a severe lack of rules and regulations governing the manufacturers of CBD products. Even if there are rules, the companies fail to follow them and usually lie about the content, safety, and effectiveness of their products. There are many such instances wherein the manufacturers also add harmful substances that might adversely impact the health of users.
The current scenario highlights the need for strict rules pertaining to the quality of the products. As of now, the FDA only asks the consumers to buy products carefully from reputed brands. In order to keep a close check on the quality of their products and give consumers with trustworthy reports, manufacturers are opting for third-party testing. These testing companies have professionals who conduct thorough tests in the lab. They can provide information about the cannabinoid profile, terpenes profile, organic solvents, harmful metals, and other contaminants that might be present in CBD canada products.
They follow strict guidelines for every batch and ensure that the results are accurate. When a third party conducts the tests even the customers can rely on them, as the chances of false results are very less. It is also helping the consumers buy quality products, with the accurate CBD content mentioned on them. Today it is not a difficult task to get quality CBD products and marijuana seeds. You can get high quality cheap seeds easily available in 2020 online and get the most out of it.
It is helping in regulating the market and ensuring that the products that get to the customers are safe. While it is not mandatory for the manufacturers to make their products go through a third-party quality test, many are adopting it. This practice is helping them give quality CBD products to their customers and instill faith in their brand. A small effort here will take them a long way. It may also pave the way for stringent rules for quality control in the entire CBD industry by pushing other manufacturers to follow the norms.
Final Verdict
The cannabinoid CBD is already helping transform the lives of many people. From anxiety to insomnia, from acne to pain, it is becoming the organic solution for a wide array of health troubles. Although the CBD industry has come a long way in terms of new laws and evidence surrounding the benefits, there is still scope for more regulations. With strict rules, thorough quality checks, and full disclosure of contents, both manufacturers and customers will benefit greatly. It will certainly help strengthen the CBD industry.
Reference links:
https://canabidol.com/quality/
https://medium.com/quality-cbd/cbd-its-legality-efficacy-and-the-need-for-quality-control-67f43a67062e
Social Equity Partners is Available For Arizona Applicants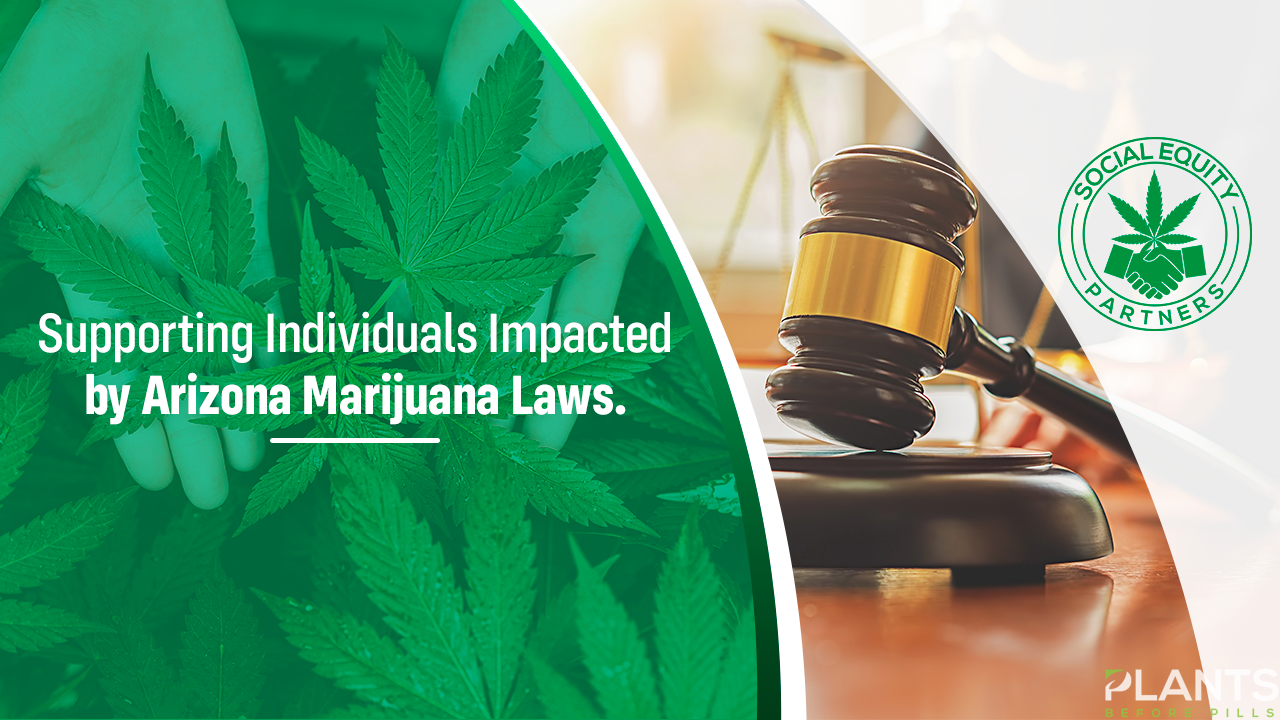 With the passage of prop 207, legal cannabis sales for recreational purposes become a new norm for Arizona residents. The legal cannabis market is a multi-billion dollar industry with a projected worth of $73 billion globally by 2027. That's why it is important for local residents of Arizona to look for partnerships that benefit local communities within Arizona instead of foreign corporations.
Social Equity Partners' mission is to assist Arizona residents who were convicted of non-violent cannabis felonies to apply for adult-use marijuana dispensary and cultivation establishment licenses through the program offered by Social Equity Partners. Their goal is to offer Arizona residents with cannabis convictions extensive support in receiving a license and establishing a cannabis business through the Social Equity Program. The founder Thomas Lopez was convicted in 2001 by the State of Arizona with a felony for marijuana possession. He understands the obstacles of what it takes to have personal and professional growth after a criminal conviction which is why he founded Social Equity Partners.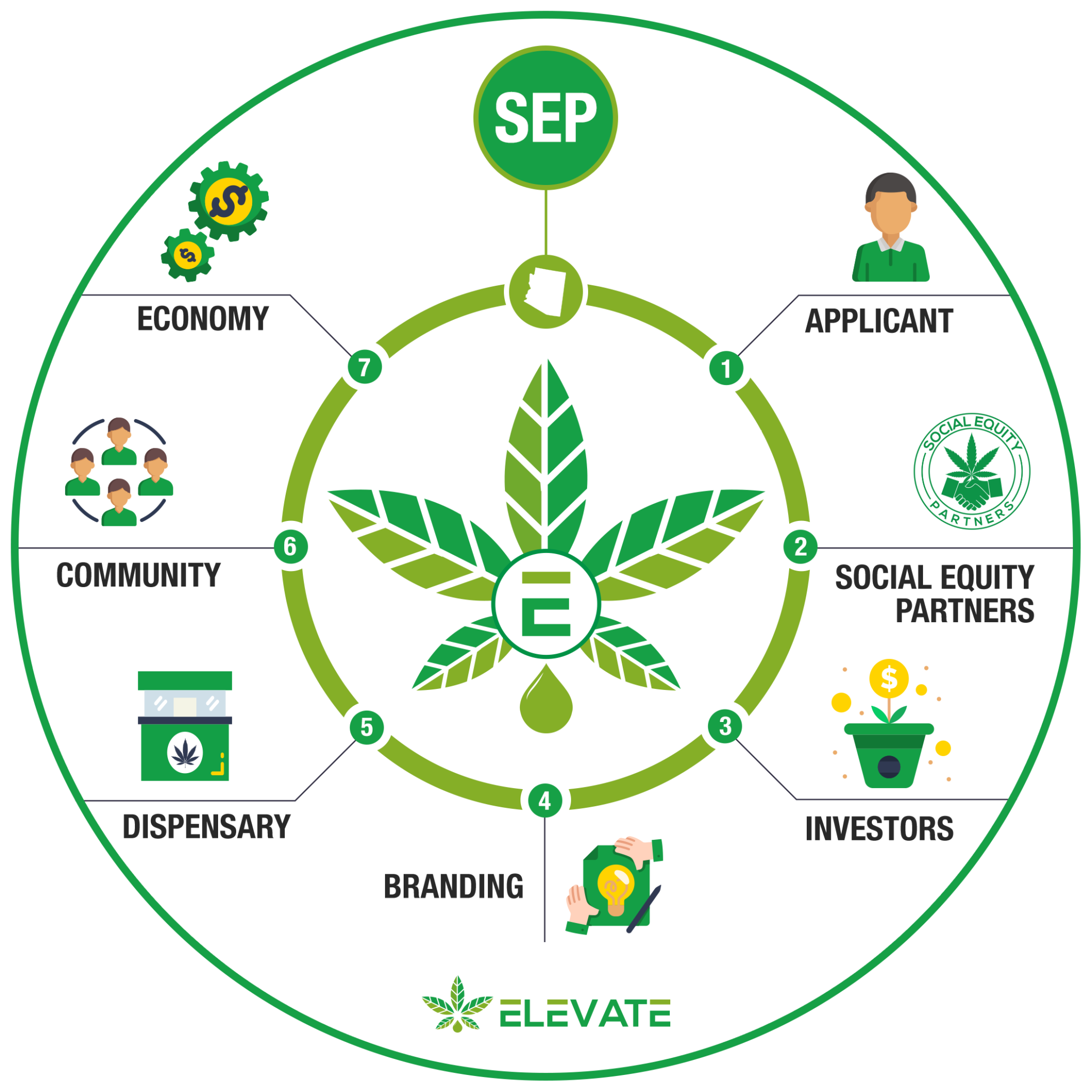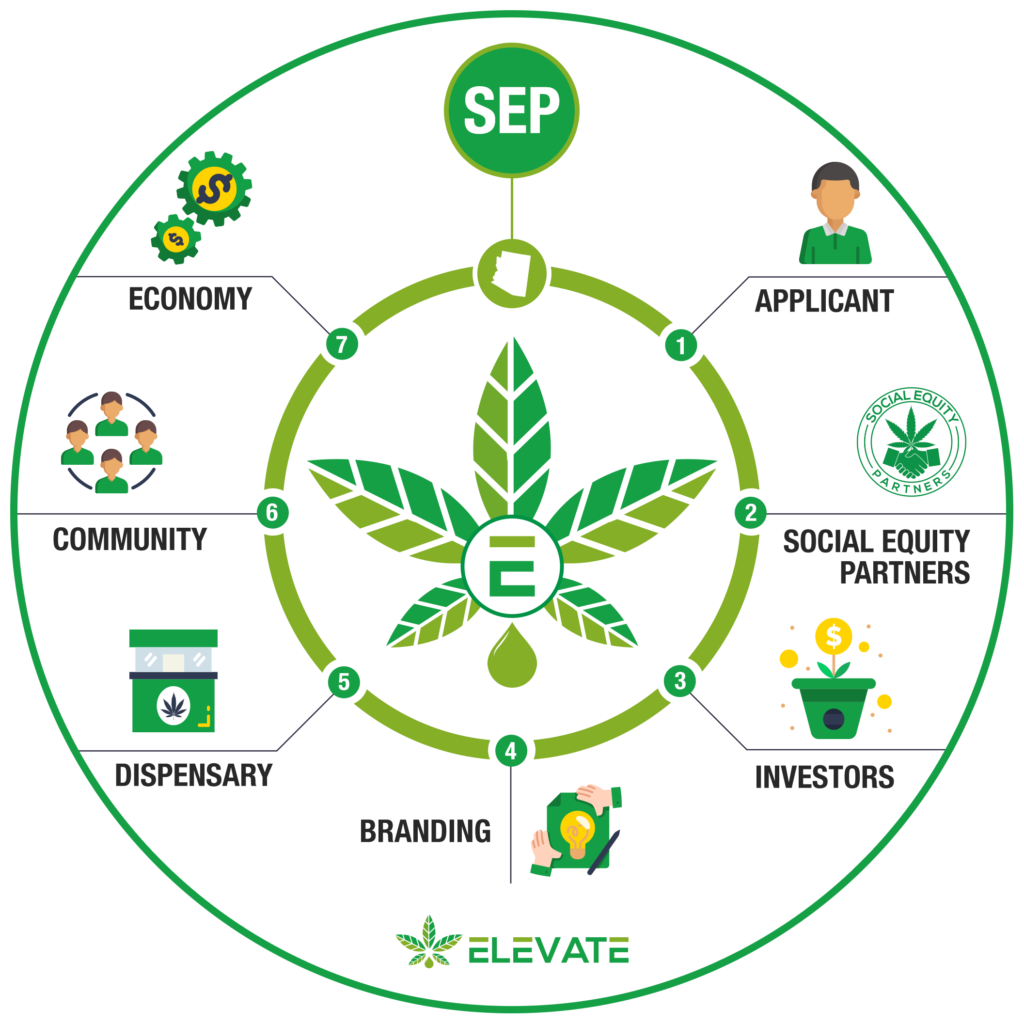 Under the ELEVATE brand label, one of the services that Social Equity Partners offers is access to their fully conceptualized dispensary. ELEVATE is a boutique dispensary with the aim to modernize and deliver the highest-quality marijuana products, with locations planned for Sunnyslope, Glendale and Tempe. ELEVATE aims to serve the local communities of Arizona as a small independent business that keeps money in the community instead of generating profits for foreign corporations while forgetting about the concerns of the local citizens.
Applicants will receive assistance with developing a broad web presence, social media campaigns, and professional branding once accepted into partnering with Social Equity Partners. They will also have access to their pool of local investors who are local community members looking to provide capital for starting dispensaries that benefit local residents instead of funneling money into corporations.
Social Equity Partners will be there to offer assistance during the application process for Arizona residents who are applying with felony cannabis convictions by helping them complete the application, create a compelling business plan, and verify financial requirements. The goal for Social Equity Partners is to ensure that all funding remains local and stays in the community. With this partnership, they believe that applicants have a chance to positively impact their neighborhoods and take part in reinvigorating local economies with locally-based investors' support.
With a partnership like Social Equity Partners, applicants will have access to full support from land-use lawyers, Realtors, and permitting specialists to help with identifying a site for your cannabis business. Their real estate brokers and lawyers understand the legal requirements for zoning laws for spaces all over Arizona and will help assist partners with finding the right property for their needs. Their partnership increases the likelihood of eligibility for the Social Equity Ownership Program with their proven funding and business plans already in place.
CBD Trends for 2021: Information You Must Have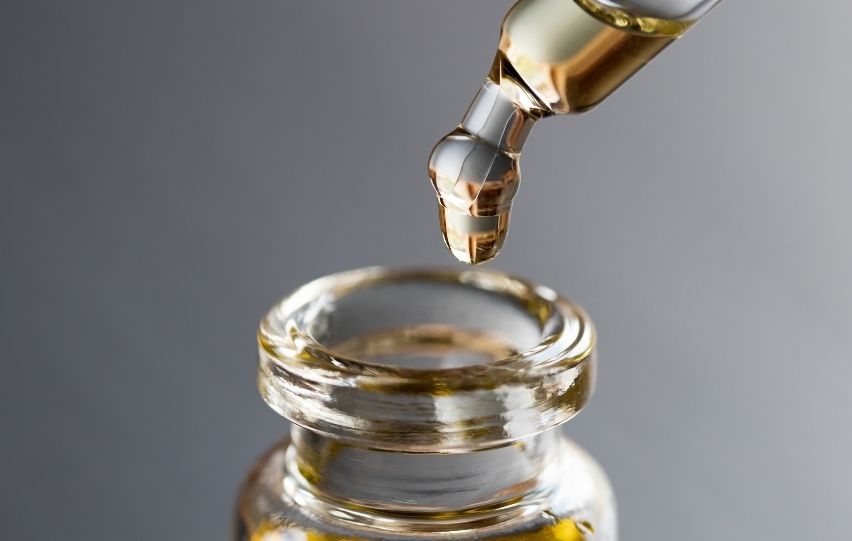 CBD is the non-psychoactive ingredient in marijuana that serves to treat various physical and mental health problems and does not generate addiction nor dependency at all. This ingredient has become highly popular globally because it collaborates in the relief of diverse conditions of physical and mental health. CBD is constantly evolving to offer solutions that improve people's quality of life. The CBD trends for 2021 are hopeful, as this ingredient will continue to generate benefits for many. Everything you need to know about the trends of CBD for 2021 is below.
Home-grown CBD
Due to the general confinement of Covid-2019, many more people will choose to grow CBD in their home gardens. People want to be self-sufficient because the pandemic is not over yet. Therefore, urban garden sales are predicted to grow throughout 2021.
Dental Hygiene
Several international companies are manufacturing dental hygiene products such as toothpastes and mouthwashes. The components of CBD would serve to improve oral conditions, preventing cavities and gingivitis. Due to its anti-inflammatory properties, CBD can also help as an antibiotic for a toothache.
A new drink
CBD seeks to succeed in the beverage industry in 2021. Several drink manufacturing companies are teaming up with those that cultivated cannabis to create drinks based on an infusion of CBD along with other popular drink flavors. This would be an excellent alternative for those who want to drink something more natural. More and more people are rejecting alcohol, artificial juices, and soft drinks. The CBD industry wants to satisfy those needs, offering a totally natural product.
CBD Mattresses
The CBD industry is increasingly creative and offers solutions for every aspect of daily life. CBD is known to be very effective in relieving insomnia and promoting deep sleep. For this reason, several companies are hoping to launch mattresses and covers based on an infusion of CBD.
A better legal structure
One of the big problems with CBD is that it is not fully legally regulated. For this reason, several companies make claims about the CBD without having a true foundation of facts to prove their claims.
The FDA is going to better regulate CBD during 2021 and that will positively impact the quality of products based on that ingredient.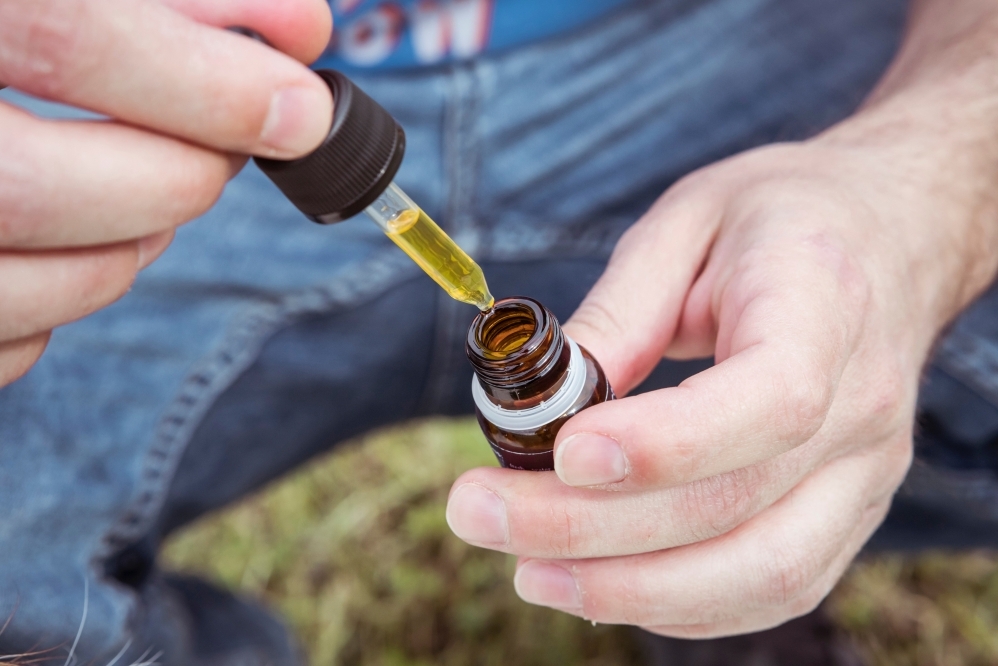 Highest quality standards
Currently, the quality standard for growing CBD is high. Unfortunately, there is a lot of contaminated land and that affects the quality of CBD negatively. Therefore, many brands must meet the current requirements or they will not be able to continue working. Brands like WillowCBD offer high-quality CBD products for many levels of consumers.
Positive awareness
Until a few years ago people had negative connotations and thoughts about marijuana. Thanks to the spread of the benefits of CBD, people have completely changed their opinion on this substance. Everyone knows that CBD has no hallucinogenic effects. In addition, people know that this ingredient can improve the quality of life in several ways. Fortunately, this positive trend will continue throughout 2021.
Conclusion
The new CBD trends for 2021 look to generate healthy expectations throughout the world. Everyone hopes to improve their quality of life and many people are hopeful that CBD will provide relief to many of their problems. It is advisable to be well informed based on reputable sources.
Can CBD Help With Treating Arthritis?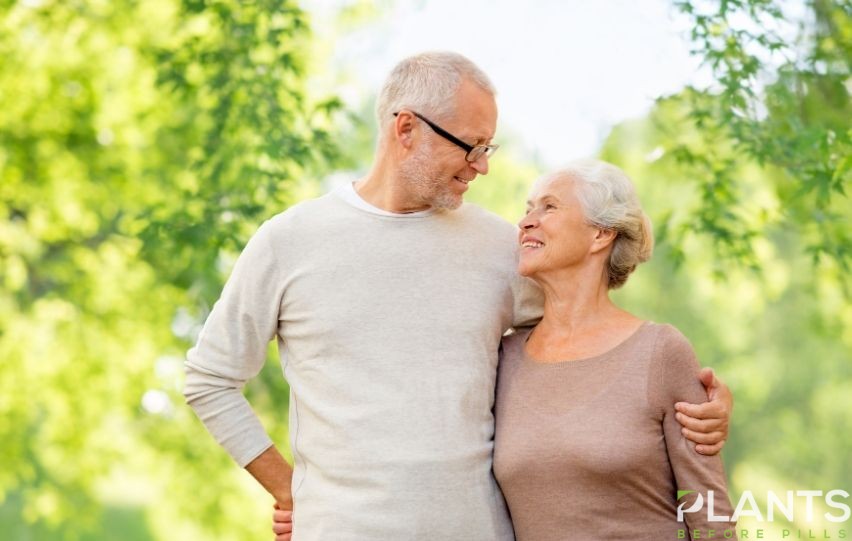 Statistical data for healthcare indicates that arthritis is the leading cause of disability in the United States. Approximately 54.4 million people in the country are suffering from arthritis which is very painful and adversely affects the quality of life. In the last few years, Cannabidiol (CBD) derived from the industrial hemp plant is being widely advertised as a natural and effective treatment for different health problems especially pain and inflammation. So many patients who are suffering from arthritis would like to find out the effectiveness of CBD for treating arthritis.
Types of Arthritis
Though there are different types of arthritis, most patients in the country are suffering from either rheumatoid arthritis or osteoarthritis. Rheumatoid arthritis is an autoimmune disease, in which the hands, feet of the patient become swollen, and the patient has stiff joints. For osteoarthritis, the joints, cartilages of the knees, hips, and thumbs are affected, leading to pain when there is movement. Since all kinds of arthritis are painful for the patient, they usually use allopathic medicines, like painkillers to alleviate the pain. In addition to being expensive, these medicines may also have horrible side effects. This is why many patients are interested in other alternative medicines like CBD.
CBD for Pain Relief
In the last few years, arthritis patients looking for alternative treatment methods have been using CBD since many claim that it is very effective for reducing their pain and inflammation. The active ingredients in the CBD are affecting the endocannibinoid system, especially some of the receptors. This may reduce the pain which the person suffering from arthritis is experiencing if he is taking the right amount of CBD. Studies also indicate that the the CBD ingredients affect the receptors in the brain, linked to pain, due to which the patient will experience less pain.
Using CBD
A large number of businesses online and offline are selling CBD of different grades, concentrations, and specifications. While CBD oil and tinctures are the most widely used form of CBD, CBD gels and creams are also available. Depending on the severity of the pain and inflammation, the arthritis patient should decide how much CBD he will require daily. Then he can consume CBD oil directly, add it to the food. Alternately the gel or cream can be applied to the area around the joint which is inflamed. Usually, patients start with a small amount of CBD initially and increasing their dosage daily until the desired reduction in pain is reached.
Benefits of CBD
The main benefit of using CBD for arthritis treatment is that there are very few side effects compared to conventional pain killers and it reduces inflammation. Though CBD oil can be derived from both the industrial hemp and cannabis plant, in the United States, only CBD derived from the industrial hemp plant is legal. Also, the user should ensure that the THC content of the CBD oil is less than 0.3% to conform to legal requirements.

The arthritis patient should consult their doctor while finalizing the dosage of CBD so that it does not affect their other treatments.