How to use CBD Oil for Pain – 2020 Quarterly Review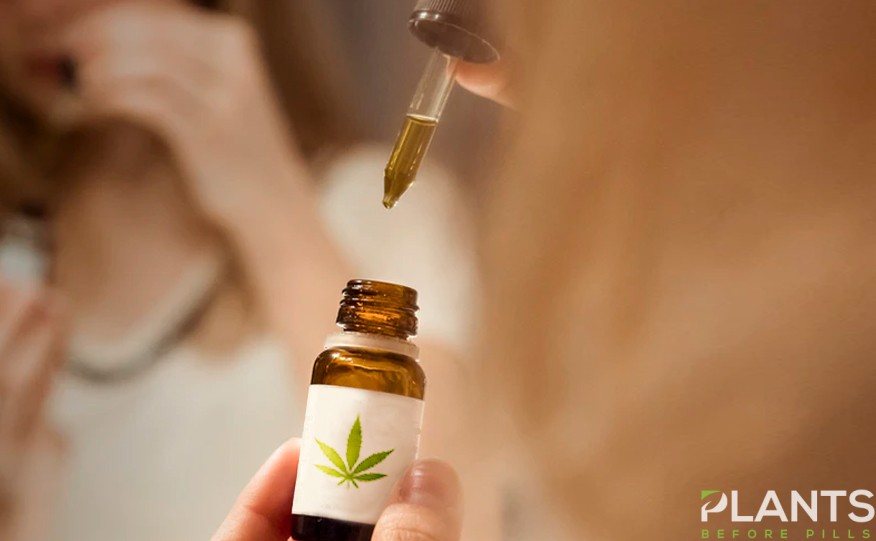 CBD has become wildly popular over the past 3-4 years due to it's many touted benefits and it's availability in markets all around the world. The sales of CBD products topped $1 Billion in sales in 2019 and looks to continue to grow well into the mid-2020s.
If you are still new to or haven't been following the CBD craze, CBD is short for cannabidiol, is a chemical compound from the Cannabis plant, which is also commonly referred to as marijuana or hemp. It is a naturally occurring substance that's used in a variety of products to give you a general sense of wellness in addition to the feeling of relaxation and calmness. Unlike its close relative, THC, which is the major psychoactive ingredient in marijuana, CBD is non-psychoactive which means you will not experience the "high" that you would if you were to consume cannabis with high levels of THC.
As we learn more about how CBD oil, CBD edibles, and CBD topicals work, the more buzz there is in the market for CBD products in general. There are a lot of new product spinoffs such as CBD dog treats, CBD bath bombs, CBD topicals, and even CBD toothpicks. Most CBD products claim to give a ton of benefits when it comes to the types of ailments they can be used to address. Of those benefits, one of the most common is for overall pain relief.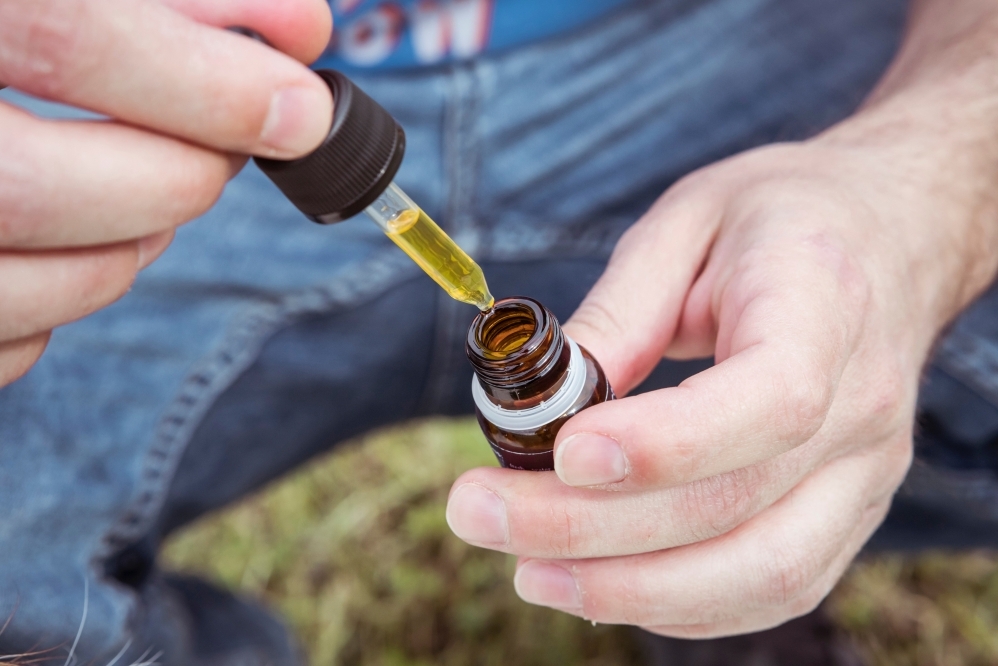 The trend towards natural and holistic health continues to grow each year as more evidence that costly pharmaceuticals (Big Pharma) not only come with a lot of side effects but also do damage to vital body organs such as the liver and kidneys. These complex "medicines" do not always assimilate well with the body which is why so many adverse reactions happen often resulting in having to take other medication to offset the ill effects of the first medicine. Those secondary medications often have side effects of their own and the negative feedback loop continues to perpetuate all while health is being compromised. The cause of this issue is that many manmade drugs are created to ease symptoms and are not addressing the core problem that is causing the symptoms. Natural products are viewed by the body as homogenous compounds because their chemical makeup is similar to the makeup of our bodies. This is a key differentiator between lab-made drugs and natural medicines.
In comes, CBD products and even CBD oil UK brands are in the mix of the global market. Being super easy to consume, CBD oil has become a staple in health regimens all across the world. It is easy to acquire, easy to take, and is all-natural. The compounds in CBD oil can help with inflammation in the body as well as helping ease aches and pains. Although pure CBD oil can be quite costly, the benefits can be great especially as it relates to overall wellness and low cases of side effects. CBD oil can be added to food, mixed into drinks, rubbed into the skin as well as absorbed into the skin by bathing in it. It has become so popular that even athletes are consuming it to help with their overall sports performance.
There is still quite a bit of research to be done as it relates to CBD as a whole but based on its initial reactions amongst many, things look very promising. As each year passes, the better the extraction of CBD oil becomes, and the more efficient it becomes inside the body.
Have you used CBD oil for pain before? Is it something you would recommend to a family member or friend to try if they are dealing with chronic pain? We'd love to hear about your experience with CBD oil and if it has been beneficial for pain relief.
Milpitas Council Mulls Over Cannabis Sales Tax in Ballot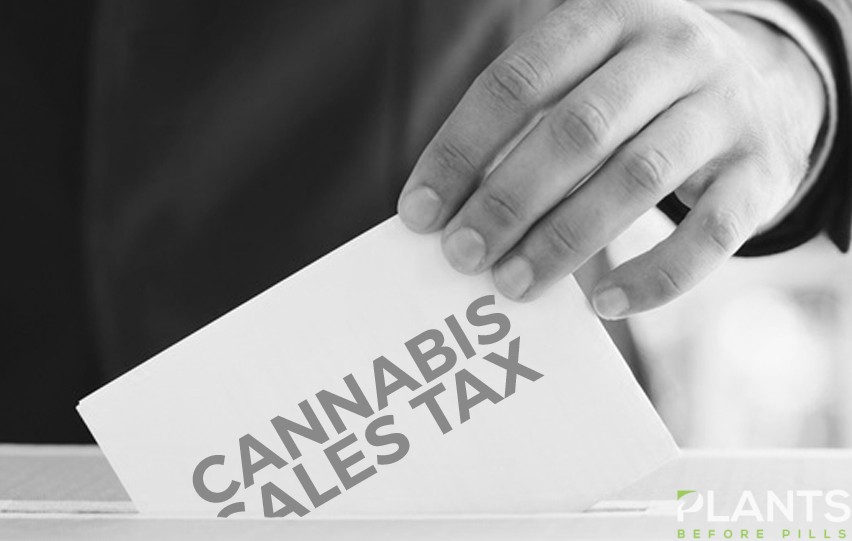 Earlier this month, the council of Milpitas City, California mulled whether to place a cannabis sales tax measure in the November 2020 election ballot, said The Mercury News. Mayor Rich Tran brought the matter forward for discussion.
Tran, who voted in support of banning marijuana businesses back in 2018, remarked that voters should have a say on the issue. He said, "I believe this proposed cannabis sales tax is one step that we can take from now until the first Tuesday in November to allow residents to exercise their freedom to choose."
Meanwhile, councilman Anthony Phan expressed his support of the new discussions regarding the ballot measure. According to him, cannabis businesses will provide the city with a new revenue stream which will diversify the city's income source.
He added that this will benefit Milpitas "especially in the fiscal position that [the city] is in and the fiscal position that [the city] will inevitably be in." Phan was the councilman who proposed the cannabis sales tax measure in 2018.
While Phan is optimistic about the proposal, a city staff remains adamant about the amount of support it will garner in light of the existing ban on marijuana businesses. The source said that Milpitas must first allow such businesses to be able to impose a cannabis tax on their sales.
The staff noted that the ban can be lifted through voters' choice or with the council's approval. Because of this, two ballot measures should appear in November 2020: one for allowing cannabis businesses in the city and another for the tax.
Meanwhile, the discussion has sparked a controversy within the city council with Councilwoman Karina Dominguez accusing Phan of being a lobbyist for the cannabis industry. According to the councilwoman, the measure will cause a conflict of interest involving Phan.
The council member refuted such claims saying that Dominguez's statement is "pure libel" and that he will take legal action should such accusations come to light once more.
The Mercury News noted that the Phan did not participate in past votes concerning marijuana as he was affiliated with a company that transacts with businesses in the cannabis industry. However, California's Fair Political Practice Commission later cleared him of any potential conflict.
As for residents' opinions regarding the industry, the report remarked that other plans to let businesses operate in the city were junked as hundreds of residents expressed their disapproval.
UPDATE – After reviving the idea of adding the cannabis sales tax measure for November ballot, the council has decided to trash the proposal.
---
Harmony Dispensary, Leo Bridgewater Comes Out with New Strain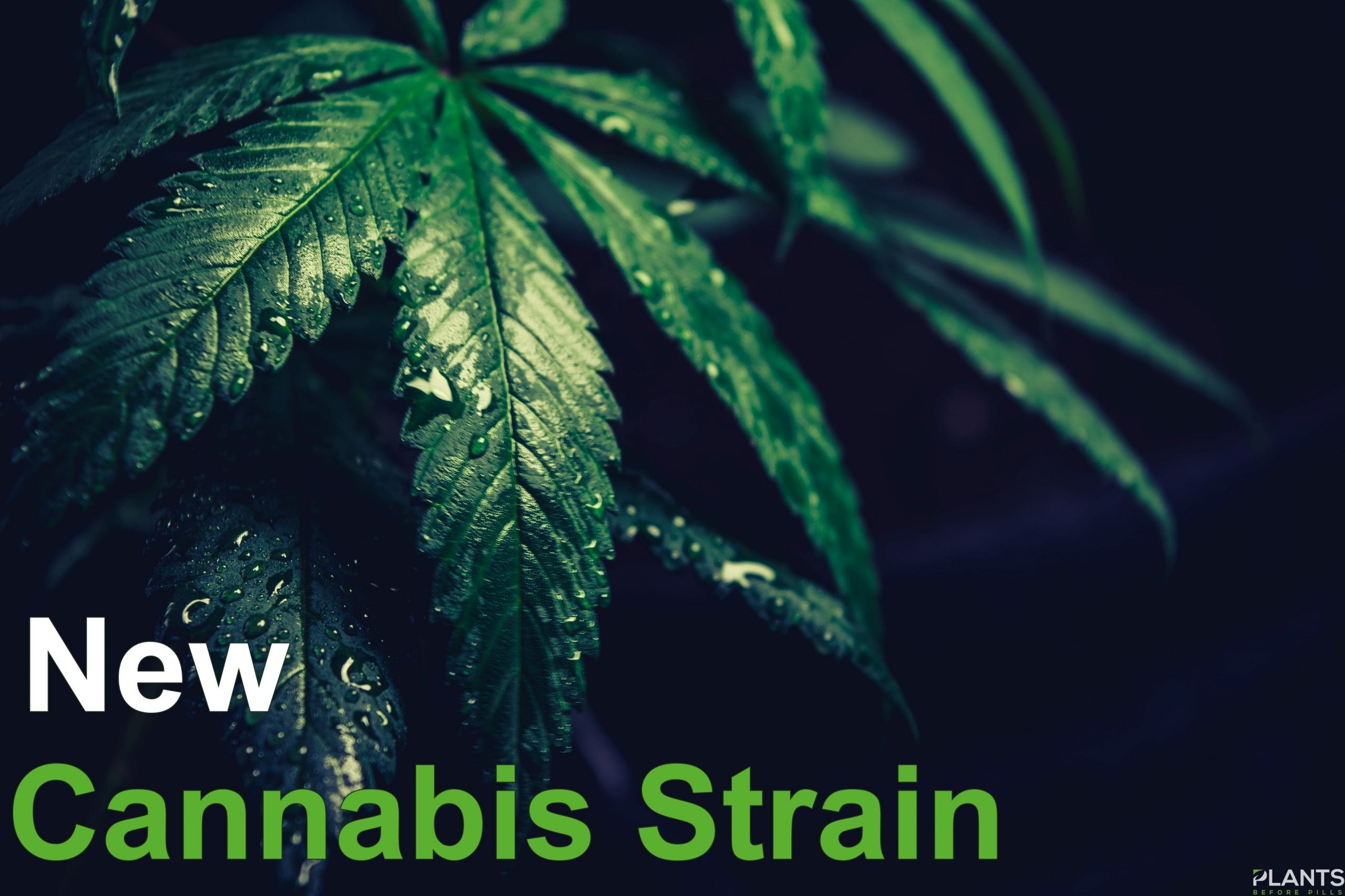 New Jersey-based medical cannabis dispensary Harmony Dispensary announced its new cannabis strain days prior to Memorial Day. In homage to veteran Army Specialist and renowned cannabis advocate Leo Bridgewater, Harmony Dispensary will reportedly be naming its newest strain as Bridge H20.
According to Harmony Dispensary, the company chose Leo Bridgewater to honor his commitment towards furthering the medical cannabis industry and legislation in the whole country, notes Benzinga.
Leo Bridgewater and Medical Marijuana
Leo served in the United States Army as an Army Specialist. During his stint, Leo toured both Afghanistan and Iraq. He also served as a contractor under the Defense Department during his three tours in the army.
After serving his time, Bridgewater struggled with PTSD. Although being given anti-anxiety medication and opiates to treat his condition, Forbes states that these medications caused unwanted side effects. In venturing out further towards addressing his disorder with cannabis, Leo found that medical marijuana proved effective with the side effects that come with prescription medication.
More than his commitment to the legislation, Forbes states that Bridgewater also paved the way for New Jersey to become more aware of the benefits of medical marijuana.
The new strain by Harmony is made in partnership with Bridgewater in order to provide relief and aid to veterans who have similar experiences to with the cannabis activist, such as anxiety, insomnia, and Post Traumatic Stress Disorder (PTSD).
In a statement, Harmony Dispensary's Director of Cultivation Adam Johnstone said, "Harmony Dispensary really wants to focus on how medical cannabis can play a huge role in uniting the community. Working with someone like Leo, a well-known community activist and combat veteran, on Bridge H20 is just one of the many ways we can do that."
To help come out with this unique strain, the two parties have supposedly been working on the Bridge H20 strain for more than a year, notes Forbes, and have been sound boarding on the thoughts and experiences of Leo.
In order to provide effective stress relief, pain management, as well as relaxation and a mood booster, Harmony opted to stay with a terpene profile. The four main types of terpenes present in the new strain include beta caryophyllene, humulene, limonene, and myrcene. Similar in hybrid/indica split as wedding cake strain, Forbes notes that the flower is a hybrid of 70% indica and 30% sativa.
In talking about his partnership with Harmony Dispensary, the Army Specialist veteran and cannabis advocate said, "To have this happen to me – wow – this is the ultimate nod to [vets from] the cannabis industry."
For the latest cannabis news, tune in to Plants Before Pills.
10 Famous athletes who support the use of Cannabis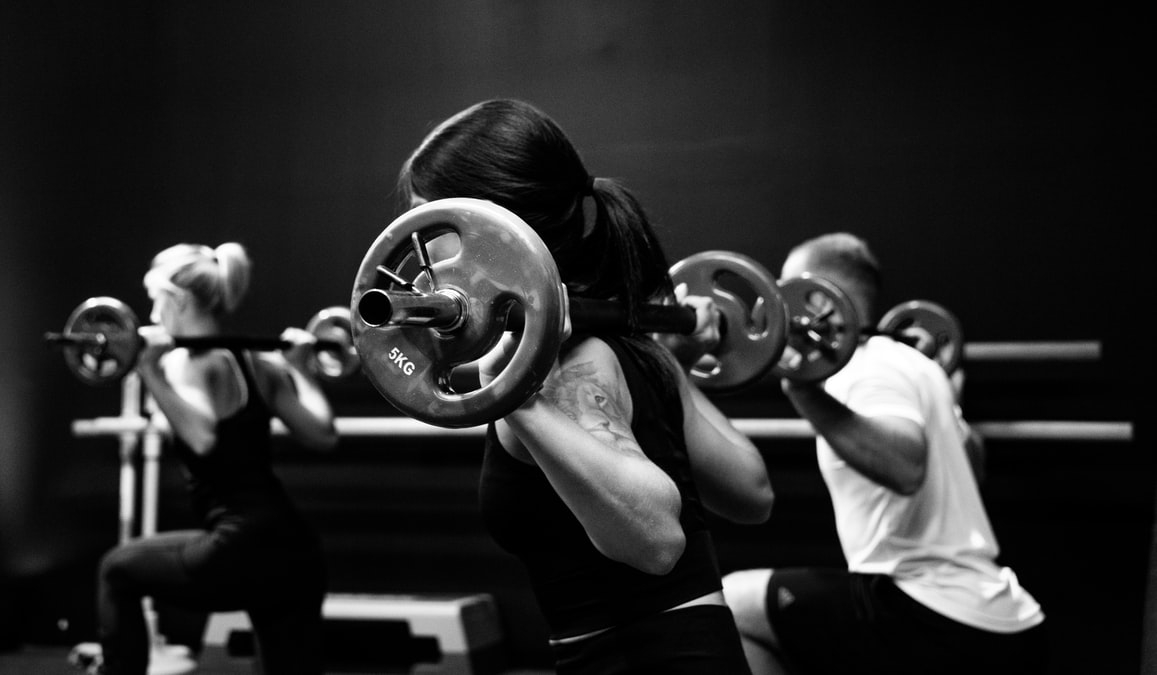 Hectic schedules, rigorous training, simultaneous injuries, and bizarre sleep routine are the inevitable and arduous part of being an athlete. Treatments often involve conventional synthetic drugs that can have plenty of side-effects. The legalization of Cannabis in various countries has helped develop a natural alternative that is comparatively safer and effective for the athletes.
Cannabis or Marijuana is a natural drug that constitutes CBD or Cannabidiol, which is the main component that has loads of medical and therapeutic benefits. It has a long history with athletes for pain management, speedy recovery, and psychological well-being. Not long ago, sports authorities considered Cannabis as a performance-enhancing drug and prohibited its use. But in-depth study supports the abundant health benefits of Cannabis without altering the performance level.
The growth in the Cannabis market is marked by the surge of licensed dispensaries and online Cannabis sales. Market leaders, as well as startups, are coming up with lucrative offers on different Cannabis products that target physical care to severe health problems. It's no surprise that many athletes are now venturing to promote Cannabis through endorsement and partnerships. Here is the list of some of the Cannabis evangelist players.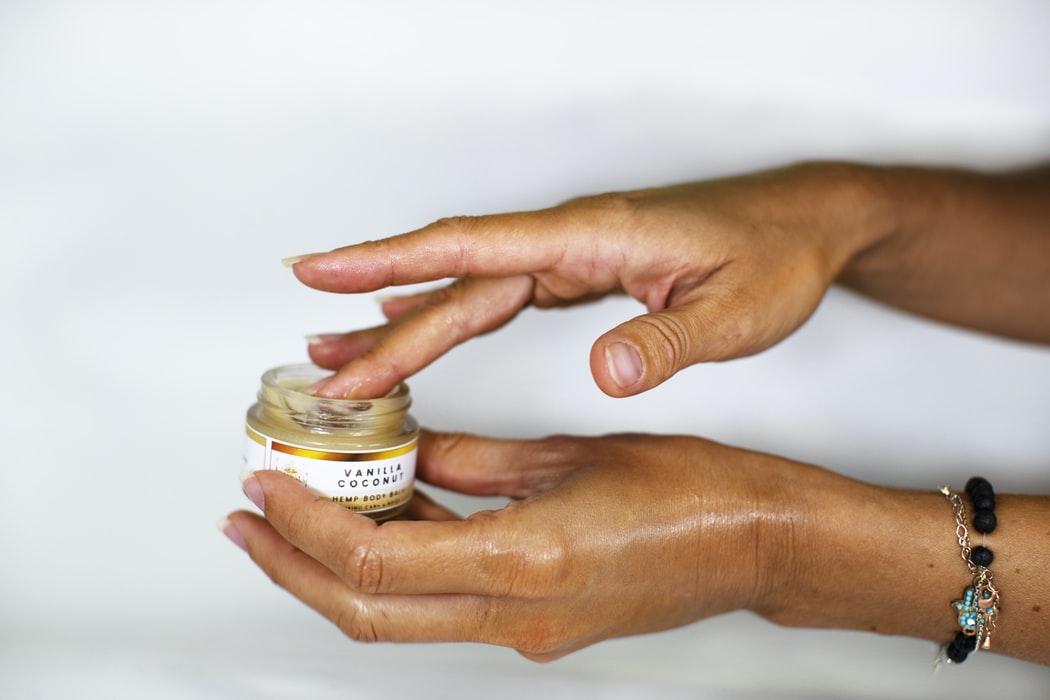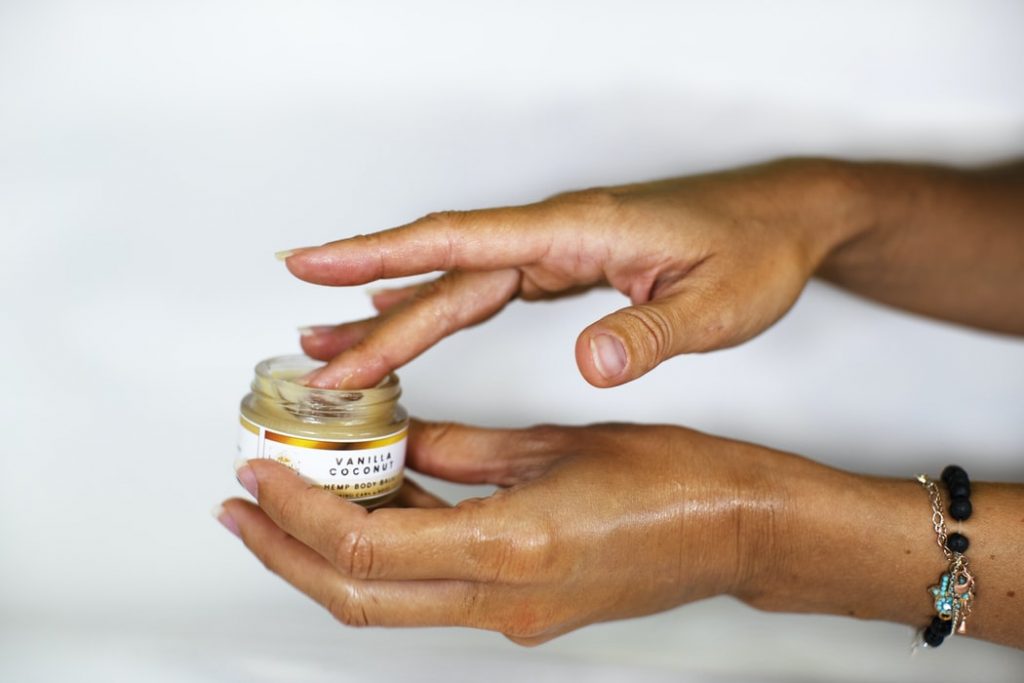 1. Cliff Robinson
A former American NBA Hall of Fame player who has a long career of 18 years, Clifford Robinson, is a firm supporter of Cannabis. The former pro player admits that he used Cannabis throughout his profession to keep anxiety under check. Suspended thrice for using Marijuana, Robinson now owns a Cannabis brand, Uncle Cliffy. This company focuses on the two major problems faced by athletes, muscle recovery, and pain relief through Cannabis.
2. Eugene Monroe
This former NFL player of the U.S. has used Cannabis to tackle the severe pain that a football player often faces. Monroe is the first NFL player who supported the usage of medical Marijuana while active in the game. He reprimanded the NFL for not letting players use Marijuana, which he feels is a much safer and effective drug to use. Although It did cost him his further association with the team, he continued to advocate in favor of Cannabis. In 2016, Monroe became the partner and diversity consultant with a cannabis consumer packaged goods company named Green Thumb Industries.
3. Mike Tyson
Spreading over 40 acres of marijuana ranch and estimated income of more than half a million pounds in a month, Mike Tyson is the owner of the famous Cannabis empire. The former heavyweight champion owns Tyson Holistic Holdings and Tyson Ranch, a company that offers a range of quality Cannabis products. Once under the influence of substance use, Tyson says Marijuana helps him to become calmer. He thus promotes awareness about Cannabis among sportsmen for reducing the physical and mental health-related problems. His company is also funding CTE research, a nerve disease caused by head injuries, and is one of the leading manufacturers of jack herer seeds CBD isolates in the country.
4. Floyd Landis
A former American Cyclist, Landis won the 2006 Tour de France, but soon he lost his title to doping. In 2016, Landis launched Floyd's of Leadville, a Cannabis company that aims to provide help to people suffering from various physical and mental health problems.
5. Bubba Watson
Watson is a renowned American Golfer with numerous accolades. In 2019 Bubba announced his long term partnership with a Famous Cannabis Company cbdMD. He is investing and endorsing this brand as he completely trusts its products and used it personally. He promotes the all-natural products of the company to help people suffering from different ailments and provide long term relief from them.
6. Megan Rapinoe
Named as Best Women's FIFA player, Rapinoe is a famous American Soccer player. She is the latest eminent athlete to join the Cannabis bandwagon. Rapinoe is endorsing a startup firm The MendiCo., started by her sister. Megan herself supports the use of Cannabis which helps her to train efficiently and recover at a faster pace.Similarly,you can also procure multiple cannabis strains from online dispensary canada and reap all benefits.
7. Amy Van Dyken
The eminent 6 times Olympic Gold Medalist in Swimming, Van Dyken, is a spokeswoman for Kannaway, a Cannabis company. According to Van Dyken, she chose to endorse this brand as she has witnessed the benefits of Cannabis herself. She encountered a road accident in 2014 and suffered from paralysis. During this time she got relief from the mental and physical trauma by using Cannabis-based medicines. Van Dyken thus recommends Cannabis products to all who suffer chronic pain and discomfort.
8. Riley Cote
A famous Ice Hockey player hailing from Canada, Cote is a thorough user of Cannabis since his NHL (National Hockey League) days. After retirement, he founded the Hemp Heals Foundation that promotes the use of Hemp to improve the quality of lives of people suffering from chronic pain, anxiety, slower recovery, and other problems. Cote is also a member of the Pennsylvania Hemp Industry Council and co-founder of Athletes for Care that helps provide athletes with relatively safer ways of healing.
9. Ricky Williams
This former NFL player has seen numerous failed drug tests and suspensions due to Cannabis use in his career but that didn't stop him from supporting and preaching several benefits of the plant. At present Ricky owns a Cannabis company, Real Wellness that infuses chamomile, peppermint, passionflower, and other herbs with Cannabis extracts. These herbs help to target the nervous system to treat many health issues.
10. Ross Rebagliati
This Canadian Snowboarder rose to fame by winning a gold medal at the 1998 Winter Olympics in Japan. But he was soon stripped of his fame due to traces of Marijuana found in his body. Ross protested and won back his medal as Marijuana was not on the list of banned substances. He now owns two Cannabis companies Legacy and Ross's Gold which offers various medical Cannabis products for the athletes.
With more athletes coming in support of Cannabis, the CBD is removed from the list of prohibited substances by WADA. Even the upcoming Summer Olympics will see the use of medical Marijuana for plenty of health problems. With further research, soon, Cannabis is going to rule the world of medicine and prove to be the treatment for various ailment encountered by athletes.