CBD Oil or Hemp Oil: Weeding Out the Confusion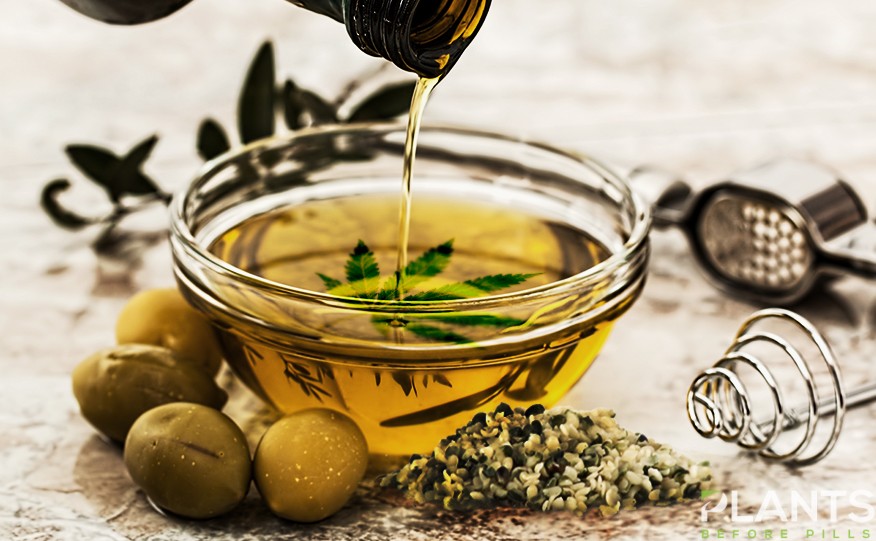 Many hemp growers and cannabis enthusiasts rejoice the passing of the 2018 Farm Bill. This bill formally legalizes the plantation of the plant as well as the products derived from it. Now, manufacturers can produce two of the most popular products in marijuana dispensaries — CBD oil and hemp oil — in the US soil.
While these two hemp-derived products are among the most ordered in cannabis dispensaries, many people are still clueless about their main differences. Sometimes, people use these products interchangeably even though they are not the same. The fact that they both came from a single plant does not mean they are the same. There are huge distinctions between these two natural products that you should know.
What Is Hemp?
Hemp belongs to the Cannabis family. Its cousins — sativa, and indica — are strains of marijuana. Manufacturers use hemp for a wide variety of industrial uses — from ropes, clothing and beauty items to food and drinks.
Hemp is also a safe source of cannabidiol (CBD), a compound with fantastic healing properties. While manufacturers mainly extract CBD from Marijuana strains, they also often derive it from hemp because it is low in THC, a substance that alters the mood and thought processing of pot users.
If they belong to the same plant, then what makes them different from each other?
What is Hemp Oil?
Hemp oil (sometimes called hemp seed oil) comes from the plant's seeds. It is made by pressing seeds like the process of extracting olive or sesame oil. Nutritionists consider hemp seeds as a superfood because it is a rich source of essential fatty acids, protein, and fiber. Because of its nutritional content, this substance also provides many wonders for your health. Even though it contains some THC, it is very minimal to produce psychoactive effects.
Hemp Oil Benefits
Brain development – It contains DHA, an essential fatty acid for brain development. Mothers who consume hemp oil during pregnancy may give brain and eye protection to her child. Adults can also benefit from DHA's support for the brain and eyes.
Healthy heart – It contains the right balance of Omega-6 to Omega-3 fatty acids that promote cardiovascular health. These acids also reduced cholesterol in the blood. Moreover, it contains antioxidants.
Supple and healthy skin – It is commonly a key ingredient in lotions, soaps, shampoos, and other beauty or cosmetic products because of its moisturizing effect on the skin. It also contains gamma linoleic acid that can provide relief to eczema and psoriasis.
Enhanced immunity against infection – The essential fatty acids from hemp oil promote healthy bacteria in the gut. They also support and enhance the immune system response.
When looking for wholesale CBD flower, take a look at Oregon Hemp Flower.
What is CBD Oil?
CBD oil (sometimes called hemp extract or organic hemp cbd) comes from the plant's, flowers, leaves, and stalk. Apart from hemp, manufacturers also extract it from marijuana. Many brands sold in cannabis dispensaries underwent a process that separates CBD from THC, making them safe to use, according to the WHO standards.
CBD Oil Benefits:
Pain relief – Researchers in many parts of the world have proven the efficacy of this CBD oil in pain relief for arthritis, muscle spasms.
Anxiety and depression – Users can use CBD oil for anxiety and depression. It is also potent in relieving stress and tension.
Alzheimer's and Parkinson's – CBD oil Canada can protect the brain and nerves from neurodegenerative diseases such as Alzheimer's, Parkinson's, multiple sclerosis and glaucoma.
Epilepsy – CBD received a federal patent because of its potency in treating epilepsy.
Cancer symptoms – Patients use cannabidiol to reduce the side effects of chemotherapy such as nausea and decreased appetite.
While both hemp oil and CBD oil benefit your health, you still need to determine which one to use for your health regimen. It is, therefore, necessary to only buy these products from reputable dispensaries with qualified personnel for assistance.
How CBD Can Help You Cope with the Pandemic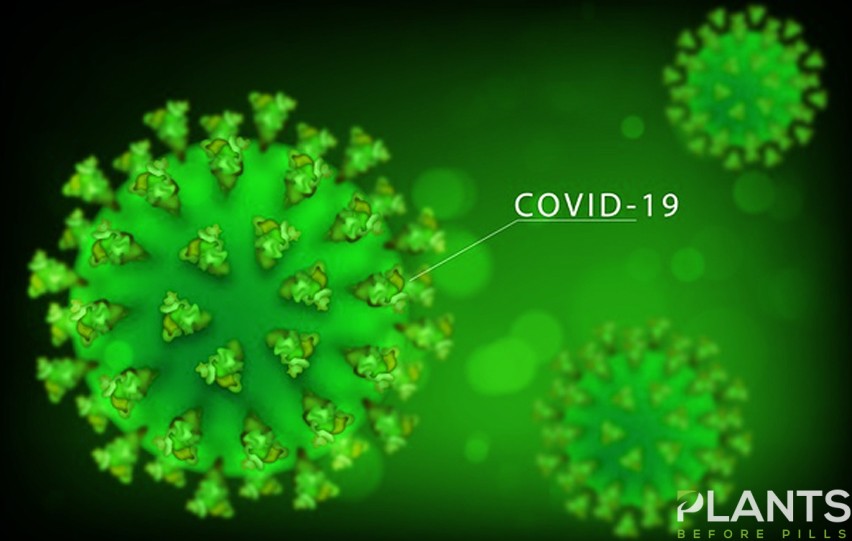 While the current pandemic has caused many businesses, both small and large, to shut down, CBD products have received an unusually large amount of attention and an increase in sales volume. Although still not fully mainstream, CBD is growing increasingly popular during these difficult times as a coping method for many people.
There is a multitude of reasons behind stress during the Covid-19 pandemic, ranging from potential health problems to business shutdowns and job layoffs. Families are divided, businesses are struggling, and the public is living in fear as a whole. With the increase in anxiety, stress, and other mental health issues, CBD has become a focal point in their management. Even other areas of the world such as CBD Oil Costa Rica are taking leaps into the CBD realm to cope with the pandemic.
CBD and Stress
First, it is important that we clear some things up. CBD does not relieve stress and anxiety the way that THC in Cannabis, commonly known as Marijuana, does. CBD does not create a high feeling and does not have any psychoactive effects. CBD works by interacting with the CB1 and CB2 receptors in your body. Cortisol is known as the stress hormone. Increased levels of Cortisol can lead to stress, anxiety, and other mental health issues. CBD works by lowering the levels of Cortisol in your blood, thus reducing the effects that stress is having on your brain and body.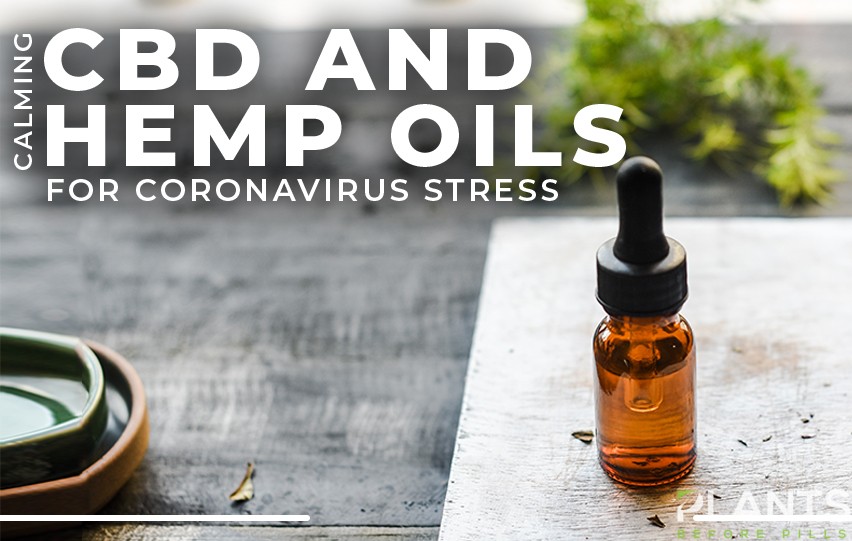 CBD has also been proven to increase the production of Serotonin in the brain, which works hand in hand with the lowering of Cortisol. CBD eases anxiety and creates a more relaxed state of mind, which is especially important in the current situation.
Surprisingly, a group that has particularly benefited from incorporating CBD into their daily routine has proven to be students, both high school and college. Northwestern University has reported that the trend of their students using CBD to manage the stress associated with their college workload has significantly increased during the course of the pandemic. The uncertainty of the job market post-graduation in combination with the stress of virtual learning is driving students to find alternatives to stress and anxiety management other than medication.
CBD and Health
Health is a trending topic during the pandemic, as expected more people are searching for ways to not only boost their immunity but also treat their current conditions in a more natural and safer way that does not compromise their immune system. CBD has become the go-to choice for many people struggling with epilepsy, due to its anti-convulsant properties, as well as those struggling with illnesses that are caused by the inflammation of the body, such as IBS and arthritis. CBD lowers inflammation in the body and affects your brain receptors that are responsible for managing pain. It is a great option for those that are struggling with chronic pain or migraines. There have not been many negative side-effects reported as a result of the use of CBD, although more studies are being conducted to ensure the safety of the treatment.
CBD has become even more popular during the course of the pandemic as it is a safe and effective way to help you deal with the increased stress while also working to manage ongoing conditions you may be suffering with. CBD is a natural option for those that have trouble dealing with the pressures that the Covid-19 pandemic creates.
5 Common CBD Vaping Mistakes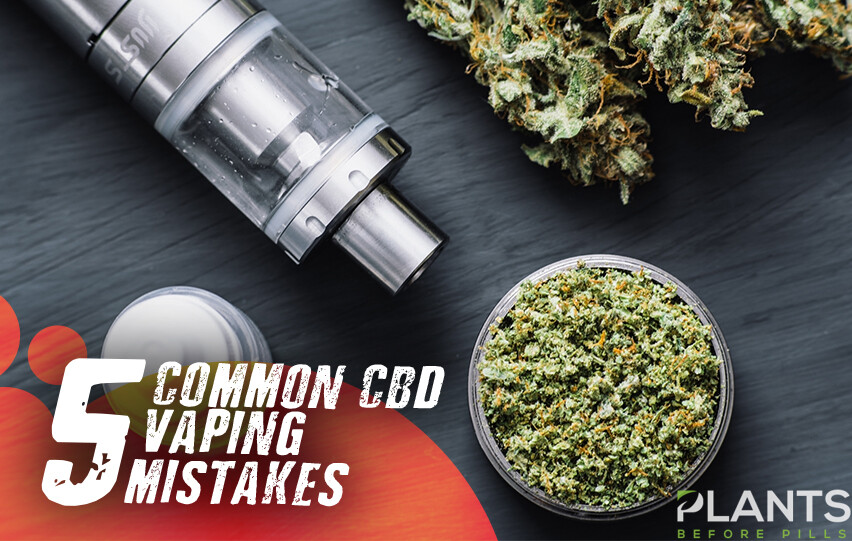 Vaping is one of the most preferred ways to consume CBD. However, if you're a beginner, there will be a tendency to commit one or a few of these CBD Vaping mistakes. Watch this video to have a better idea of how to vape CBD in the proper way.
Back to Basics: "What is CBD?"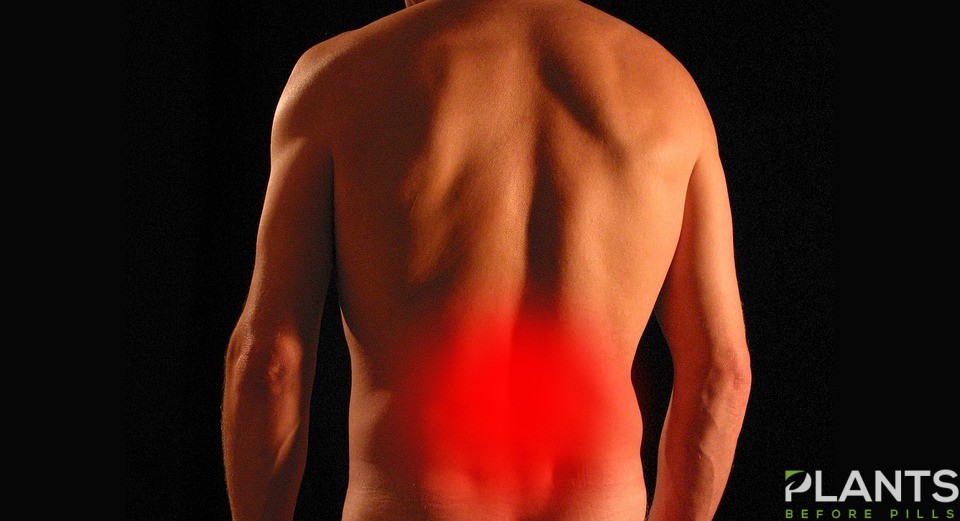 What is CBD?
CBD (cannabidiol) is one of the active compounds in hemp and marijuana. It is known for its ability to relieve pain and induce sleep, among many other things we're going to discuss in this overview. You can consume CBD as an oil, vapor, pill, or edible. CBD oil is a pure extraction of this compound from the marijuana or hemp plant itself.
What are the benefits of CBD?
CBD oil can be ingested in order to manage pain to get surprisingly effective results. Chronic back pain, broken bones, headaches, and menstrual cramps all can be managed with CBD, along with plenty of other physical ailments. This is exactly what Active Relief (save 20% off with the code "FIRST100" ) strives to accomplish with their CBD lineup. In addition to the benefits above, CBD is a notoriously effective sleep aid as well, helping the anxious and insomniacs alike. Many people also report that CBD has significantly helped them with chronic depression and anxiety. In addition, CBD has been used by various rehabs and at home as a way of breaking addictions and coping with withdrawals. This easy to use, fast-acting oil can help with a wide variety of physical and mental ailments.
How is it extracted?
CBD extraction isn't as simple as pressing rosin or wax, since the CBD must be separated from the THC in order to make CBD Oil. A popular operation in the field is to compress CO2 into a liquid form and combine it with the raw bud in something called a closed-loop extractor. In this process the CO2 strips away Cannabinoids which can be accessed when the CO2 is depressurized, leaving only the extract. This method is popular among dispensaries because it can process a huge amount of biomass with every extraction. Butane or propane can be used in a similar way with a greatly reduced cost, though this process requires more careful heating or cooling in order to separate the extract, and this can lead to chemical impurities if done improperly.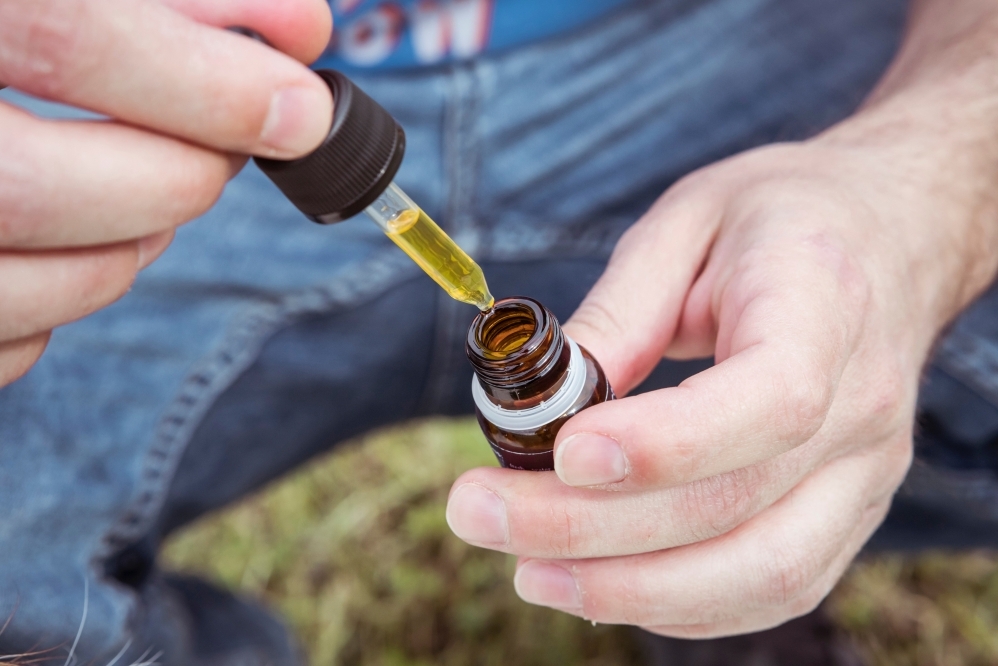 Why use CBD Oil?
CBD oil is the most pure, potent form of CBD. This means that it is effective and easy to dose, so you don't have to worry about the variability that comes with an edible or cream. You only need one or two drops of CBD oil in order to benefit from its effects. CBD is a natural and non-addictive solution to pain, sleep, and recovery, and CBD oil is fast and easy, activating in the bloodstream rapidly after being dropped under the tongue. Lots of consumers prefer the oil as well because it gives them the option to add it to different drinks or foods, thus they are not limited to whatever edibles are available at their dispensary. In addition, CBD has much more relaxed laws surrounding it in most countries than THC does, so oil is a great solution for people who want the medical benefits but don't have access to legal marijuana.
Patients who need the pain-relieving effects of marijuana throughout the day but want to avoid being high all the time find CBD to be a very convenient, middle-ground solution. It is not always a problem solver, but its ability to help with managing mental and physical problems that are otherwise overwhelming is undeniably impressive, and when you buy CBD oil you have plenty of options for how you use it.