Cannabis Products to Add to Your Shelf This Spring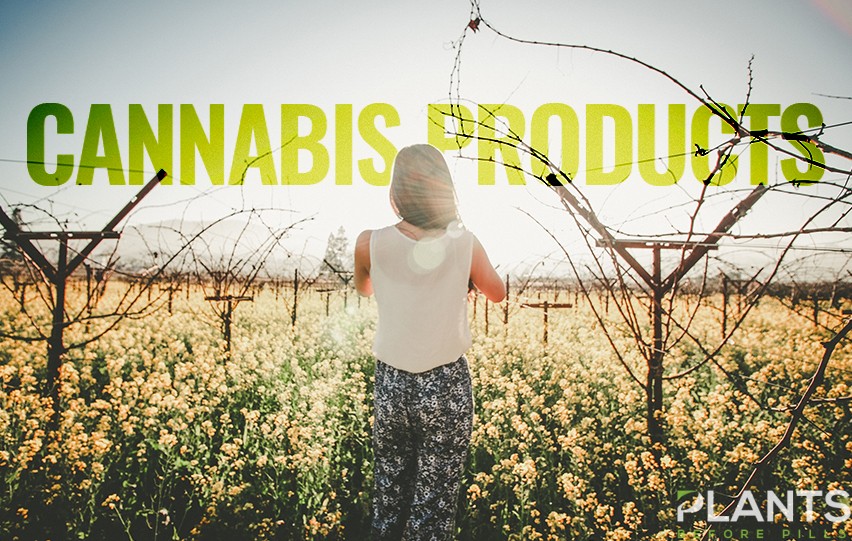 Winter, or at least the relatively cooler climate, might have left your skin and your life in disarray. From tired, dry, and wrinkly skin to clumps of ice threatening to harm you when you go out, there's a reason why winter season brings out the misery in people. But fret not as spring is here and it brings an abundance of everything warm and light and good – including the promise of new Cannabis products, of course.
Spring's warmer weather means it's time to change up many things in your arsenal – from skincare items to home goods. After all, what better way to do so than the start of a new season, right? And since the weather is still pretty fickle and transitioning between seasons, it's time to amp up the hydration and invest not just in skincare, but also in other worthy cannabis products finds on the market.
We have compiled a pretty hefty list for you for just about anything you might need. Take a look.
CBD Products and Its Benefits
Before we go any further, it's high time that we discussed what CBD oil goodies have to offer. Short for cannabidiol, this compound is recognized not only for its anti-inflammatory and pain-relieving properties, but this is also considered a wonder because of its ability to address stress and anxiety. Because of these numerous benefits, the medical (and even recreational) field touts this as one of the revolutionary discoveries and creations of today. From being used to treat a variety of conditions to being incorporated in the everyday way of living, cannabidiol has now become a household name.
CBD Skincare and Body
Environmental changes play a huge factor in the skin and the body's overall condition. For example, the winter brings on harsh and dryness of the skin. While spring can be forgiving in terms of temperature, the sudden drop in temperature can aggravate numerous skin conditions. Although altering your food and water intake can help address this, having the proper skincare tools can also go a long way.
Below are great CBD oil skincare items that are worth looking at.
Just recently, Avon entered the cannabis market with its very own creation – the CBD-infused facial oil called the Green Goddess. At the core of this facial oil is CBD oil, hemp, jojoba seed oil, turmeric, and squalene oil – all of which work together to soothe stressed and inflamed skin, as well as naturally brighten up one's complexion.
Another great thing that Avon's working toward their advantage? Sustainable packaging that is approved and certified by the Forest Stewardship Council, meaning the packaging is sustainably sourced from forests.
Botanics' Simply Calm CBD Oil Skincare Line
Vegan-friendly and all-natural, Boots' Botanics latest line, Simply Calm, features cannabis sativa seed or hemp oil at its forefront. This is because this plant-based derivative is known for its soothing and anti-inflammatory properties, making it suitable even for individuals with the most sensitive skin. Bonus ingredients that complement the line are a mix of essential oils such as lavender, mandarin, and rosemary.
A gateway product that comes highly recommended by users and individuals – despite being fairly new on the market – is its Hydrating Face Cream. Truly the best of both worlds, this face cream does a great job of moisturizing and hydrating the face without being too thick. With the subtle scent of essential oils, this is appealing for those who are interested in venturing into the world of essential oils without being overwhelmed. The serum and hydrating mask are also worthy contenders.
Hempz CBD-Infused Moisturizer
Sun damage is a huge no-no, even when the weather still slightly errs on the colder side this spring. So, rain or shine, taking UV protection seriously is a must. If you're looking for something that fits the bill and still gives you soothing, glowy skin that battles the stresses away, turn to Hempz's CBD-infused moisturizer.
Coming with SPF 30, this is enough to tide you over until noon. Reapplication is a must not only to ward off signs of aging and sun damage but also keep your skin smooth and moisturized all throughout the day.
Maison Margiela Music Festival Perfume
If you are going to Coachella 2020, you definitely want to keep the festive atmosphere with you at all times. A bit smokey and musky, this cannabis-centric creation also features hints of apple to offset the rather unique scent of cannabis. Reportedly fashioned out of the Woodstock music festival, this scent lasts long on just about anyone. A few spritzes of this patchouli and fresh bud combination is enough to channel you back to your favorite music festival – even when you're right in the city. Just think hazy nights and even more intimate settings.
Hello's CBD-Tea Tree Oil Toothpaste
Who thought that cannabidiol can find its way onto oral care? With Hello's CBD oil-based tea tree toothpaste, you can bid unwanted mouth odors and stains goodbye. Packed into travel-friendly tablets made with activated charcoal, this fluoride toothpaste allows users to bring oral hygiene virtually everywhere they go.
Made by mother brand, Colgate, you're ensuring that you're protected against cavities while maintaining naturally white teeth. The broad-spectrum hemp oil is proudly highlighted by the company – and rightly so since it claims to moisturize teeth and gums.
Kitchen and Dining
The Ultimate Cannabis Cookbook 2020: Learn to Decarb, Extract and Make Your Own CBD & THC-Infused Candy, Muffin, Brownie, Space Cake, Pizza, and Much More!
Although the cookbook's title seems like a mouthful, the recipes are anything but. Instead, the fascinating and downright achievable recipes are geared towards beginners. After all, each and every one of us has something to learn from the industry.
Apart from the wonderful recipes found inside this cannabis cookbook, say cannabis brownies, canna lemon bread, and even tiramisu milkshakes, the book guides users from determining the best types of cannabis to use. Not to mention, these actually strengthen and deepen one's relationship with THC and CBD oil, as well as how to properly extract and calculate the right dose to use for recipes. Beginners and seasoned professionals alike will definitely benefit from this handy guide, particularly with its extensive discussions surrounding the plant and the benefits it can offer.
Dubbed as the Original Cannabis Café, Lowell takes pride in being the first to offer an extensive selection of cannabis products. From pre-rolled joints, edibles, concentrates, to accessories and paraphernalia, the Lowell Café specializes in creating a heightened experience for guests.
What can you expect from Hollywood's first cannabis cafe? Besides the cannabis-centric menu and offerings, the café is, of course, offering a three-page menu that's curated to complement the cannabis experience. Think of munchies and snacks elevated to a whole new level. From corn dogs and chips to the more upscale Brussels sprouts, Chef Andrea Drummer seems to have thought of it all. The only caveat? The restaurant only has one location and that in West Hollywood, California.
Quick Eats
Hervé French Cannabis-Infused Macarons
Taking a cue from the beloved bakery and sweets maker Laduree, Hervé launched its edibles brand right on Valentine's Day throughout different Nevada-based dispensaries. The makers remain loyal to the French tradition of making macarons – with outer almond cookies delicately pressing down on sweet cream fillings. The twist? The three flavors – chocolate, raspberry, and salted caramel – are also infused with 10 milligrams of THC distillate from a sativa hybrid premium.
Truly a luxury dessert, Hervé is geared towards individuals who want to experience a new and elevated kind of consumption experience. Since spring is all about the promise of tomorrow, indulging and treating yourself (or even your friends and family) to a piece certainly won't hurt, especially when it can bring you closer to nirvana.
Defonce Chocolatier Cannabis Chocolate Bars
As it expanded its operations and offerings in 2019, Defonce successfully created a more premium approach to chocolates – all though cannabis-infused goods. Apart from whole bars, the brand has also ventured into churning out single-serving chocolate squares and low-dose bites, all of which contain 1 milligram of THC.
Some of the best flavors on the market include the brand's dark chocolate creation, milk chocolate, mint milk chocolate, vanilla white chocolate, matcha tea white chocolate, milk chocolate almonds, milk chocolate espresso beans, and milk chocolate hazelnuts. Though heart's day is over, it's never too late to keep love alive with these sensual and delectable creations. Who knows, giving these a go might just give birth to a renewed sense of relationship and intimacy in your life.
Good for gut health, kombucha is a renowned fermented probiotic drink among the health and fitness community. It is, after all, a drink which promotes healthy and easier digestion. While this beverage is nothing new in the culinary scene, it is actually one of the first drinks to experiment with CBD oil and its health properties. Behind the helm is Booch.
Booch.cbd's kombucha base is green tea, also known for its antioxidants and its cholesterol-lowering properties. To strengthen the medicinal properties and its health benefits, the tea is brewed with hemp flowers for 21 days. As if that's not enough, the kombucha mixture is combined with CBD extracts for full potency. For individuals who are health buffs and who are willing to go the extra mile, Booch's kombucha is surely worth a try.
The Bottom Line
Spring signals a new cycle for nature and all that lives in it, so this is the perfect time to renew and refresh your CBD oil collection. With this guide, you can find the best products to add to your shelf.
Does Cannabis Help Or Harm Your Workout? [VIDEO]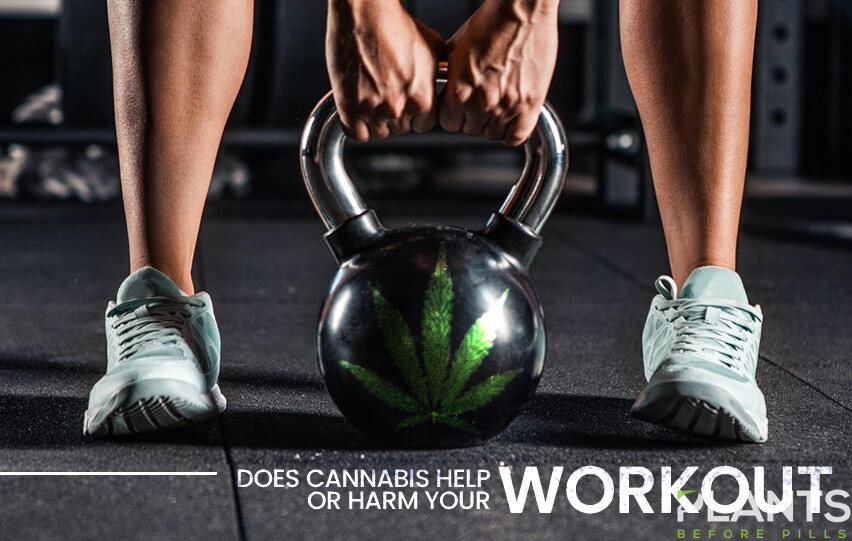 As cannabis has become more widely accepted and used, there are still many common questions and concerns people have in regards to how it can affect your workout.
Can You Take CBD at Work? Find Out Here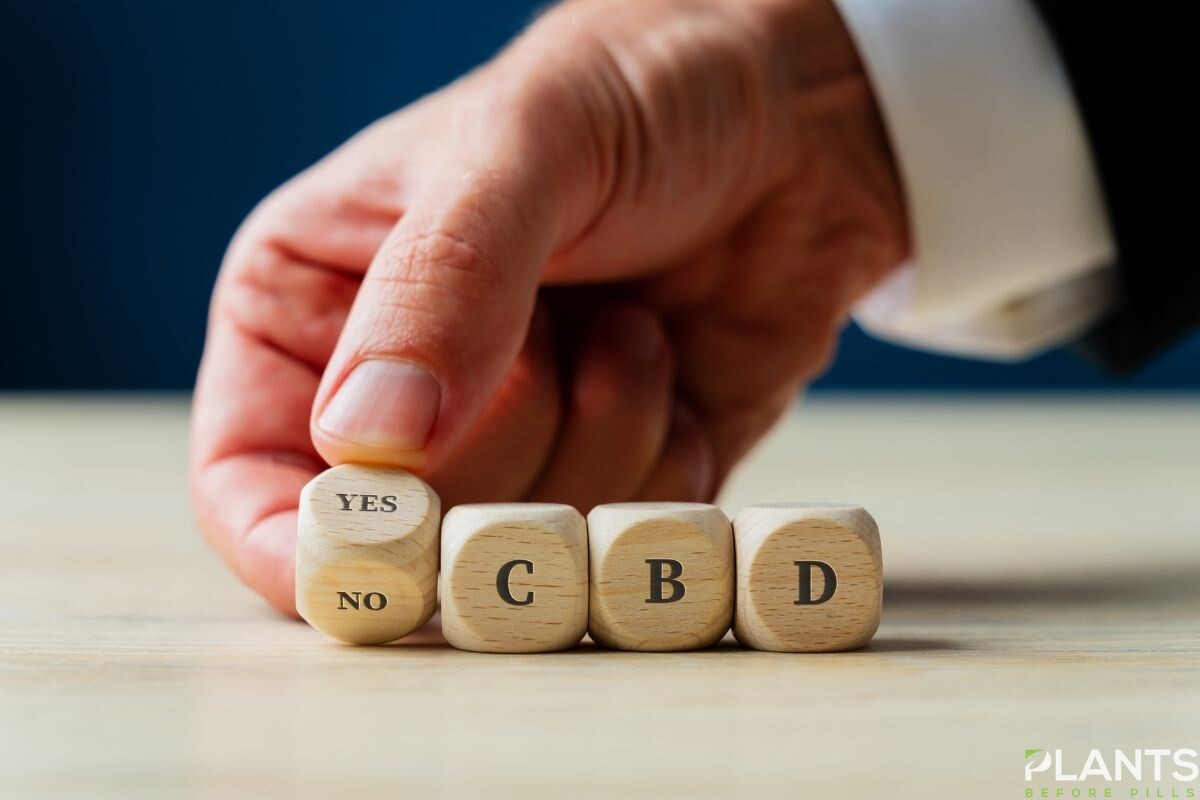 Cannabidiol's legalization has made it a permanent fixture in the lives of tens and thousands of people around the globe, particularly those who suffer from chronic pain, anxiety, and other medical conditions.
With CBD products available in just about every state in the country, it cannot be denied that workplace rules and regulations around the use of these items have come to light. After all, many employers are concerned not only about the performance of these employees in the workplace, but also whether or not it's appropriate to even take CBD at work in the first place.
A Brief Overview on CBD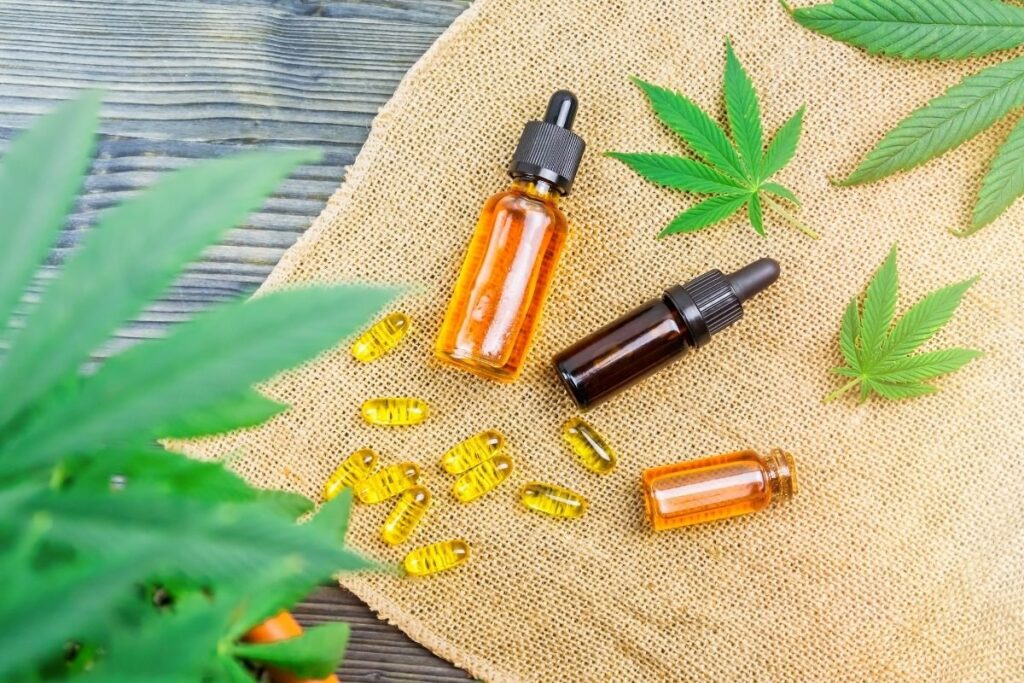 Cannabidiol (CBD) is one of the chemicals found in cannabis and hemp plants. Unlike tetrahydrocannabinol (THC), this compound does not cause users to feel intoxicated or to be high as it is a non-psychoactive compound.
Under the Farm Bill of 2018, all hemp-derived products are now considered legal. This means that cannabidiol oil and products from hemp can now be sold and be available on the market. However, the Food and Drug Administration (FDA) has only approved one drug that uses CBD to treat epilepsy, namely Epidiolex.
Cannabidiol is highly praised in the cannabis community not only for its non-psychoactive components, but also for its numerous health claims. It is often used for treating chronic pain, anxiety, insomnia, addiction, and a host of other medical conditions.
CBD at Work and the impairment and intoxication it brings
Despite being legal throughout different states, it is not surprising that CBD still garners a certain stigma to it, especially since there are still unregulated products out there are that are not 100% pure CBD. This means that not only does it exceed the allowed 0.3% THC, which is still not intoxicating, but it can potentially alter employee performance.
Unless a product has been thoroughly tested and verified by a third-party laboratory saying that cannabidiol products from this brand and line do not contain THC, individuals run the risk of employees testing positive for marijuana in case they are subjected to a drug test by their employers.
As a matter of fact, there have been numerous instances in the past where employees have been fired from their work after testing positive for the drug, even though they have only taken CBD-marketed products. This resulted in lawsuits against manufacturers who claimed that their products are made from pure CBD.
Since impure cannabidiol products can have effects on users, there have been agencies such as the Department of Transportation (DOT) that have issued mandates against the use of cannabidiol in the workplace. These include school bus drivers, truck drivers, and even police officers.
However, for those not under the jurisdiction of the Department of Transportation, the use of cannabidiol at work remains under the existing employer-employee contracts and under the current rules and regulations. This means that individuals who opt to use CBD in the workplace may not be covered by protections who test positive for the drug, unlike those who are using medical marijuana.
Communication at the Core
For all concerned parties to be given the proper protection they need, education and communication should remain at the center. This entails employees being given the education and implications of using CBD, and by extension, the potential contamination of THC into these products.
At the same time, it is imperative that workers are in the know about the existing drug and alcohol policies in the workplace. While the use of cannabidiol will not put individuals under the influence, there are still accompanying risks to using CBD and there are implications when a positive marijuana test is obtained.
Conclusion
Although there are certain states such as New York that are now taking strides in changing existing labor laws on employee cannabis drug testing, there is still a long way to go when it comes to revising these drug testing policies and how it perceives CBD use. So, be sure to be wary about using cbd at work in the meantime and learn about your workplace drug rules to be on the safe side.
CBD OIL BENEFITS + what it did to my skin! [VIDEO]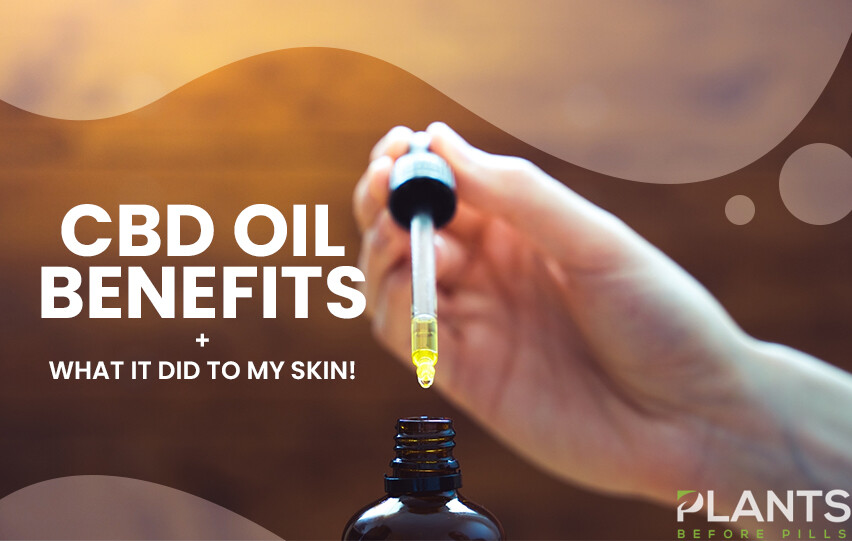 This video talks about the benefits of CBD oil for skin. Many users are starting to notice how CBD can work well in making the skin more healthy, plump, and supple. It can also address a variety of skin issues such as acne and redness.