CBD Vaping: 5 Essential Things You Need To Know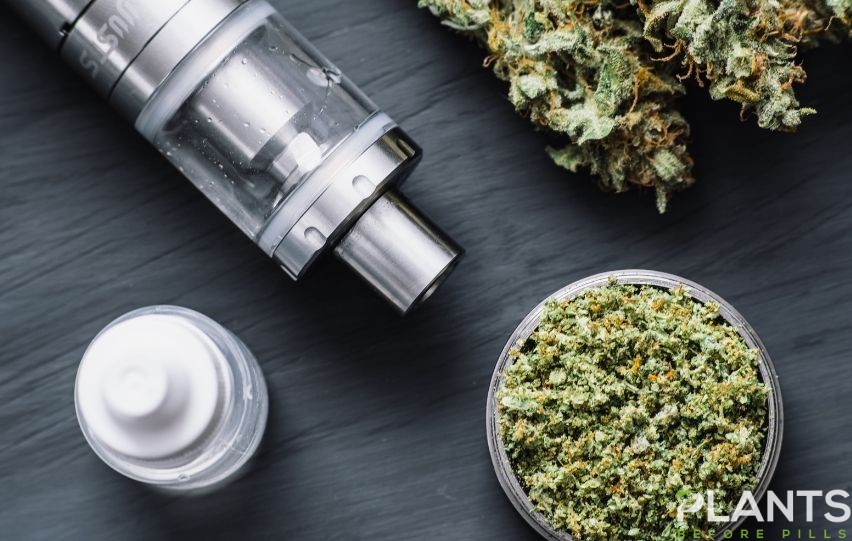 The number of vapers has been radically increasing in recent years, with a particular growth area being the vaping of CBD. People are seeking an alternative to vaping nicotine and vaping CBD has a particular hit, even if the effects vary based upon the product and the person who is consuming CBD. Some would argue that vaping CBD is a helpful pursuit because it is better for the lungs.
Similar to vaping nicotine, vaping CBD involves inhaling a vaporized liquid, however it contains CBD rather than nicotine. Vaping offers one of the easiest methods available to consume CBD. Of course, the big question is: Should you start vaping CBD? We are not going to summarize the arguments for and against here. We are just going to say that it is necessary to stay informed with regard to CBD vaping when incorporating this practice into your daily habits. For this reason, we've summarized 5 essential things you need to know about vaping CBD.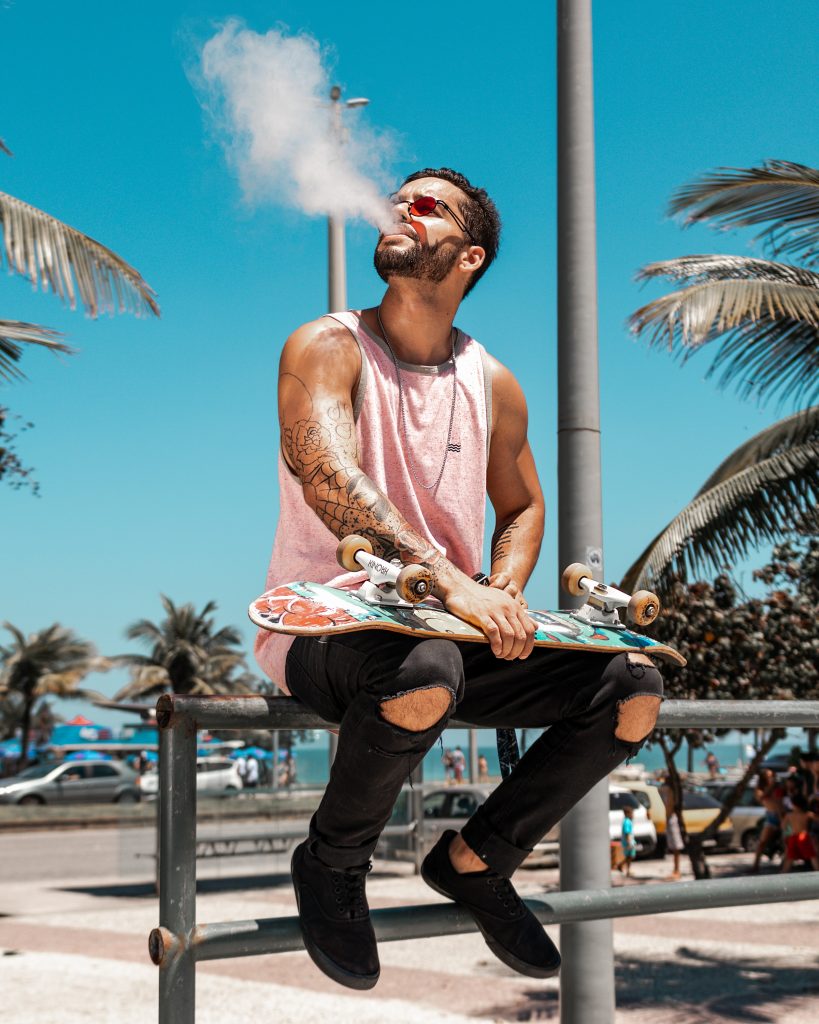 1. Vaping CBD Is Safe – Although It's Important You Buy From A Reputable Supplier
The World Health Organization has ruled that there are no health problems associated with the use of CBD, so there is no need to worry that you will develop any severe health issues following its inhalation. If you acquire lab-tested products from trustworthy retailers, you will be completely safe. There are no inherent health risks. Products from less trusted retailers which have not undergone laboratory testing could lie about the content of the vape juice, particularly regarding the levels of THC.
A perfect way to begin your journey into vaping CBD is by purchasing a quality CBD vape kit that contains CBD e-liquid and a pen. The market is flooded with a variety of different vape products to choose from. Vapes for advanced users require advanced knowledge, meaning that they are not suitable for the average user. What you need is a starter kit that contains everything you need to start vaping. Do not focus your attention on bright colors and attractive flavors. Buy a CBD vape kit that has been tested in a reputable laboratory and reveals safe ingredients.
2. Vaping CBD Does Not Get You High
It is a common misconception that vaping CBD can get you high. CBD is derived from cannabis and although it has some similarities to THC, it does not have psychoactive properties. The CBD formulated for vaping may contain traces of THC, but it is not enough to get you high.
Products destined for vaping should present very few trace amounts of THC. Make sure you read the label and consult the lab report before making a purchase. It is the most effective way to get important information such as the total amount of CBD in the product, the list of ingredients, and the batch number. If you would like to know how much CBD you are consuming per breath, you have to determine how much CBD is within each puff from the vaping pen.
3. The Difference Between Full-Spectrum, Broad-Spectrum & CBD Isolate Products
As far as CBD products are concerned, they fall into the following three categories: full-spectrum CBD, broad-spectrum CBD, and CBD isolate.
Full-Spectrum CBD
Full-spectrum CBD products contain all the naturally occurring cannabinoids in the cannabis plant. Examples include terpenes, fatty acids, essential vitamins, and protein. Some consumers are of the opinion that full-spectrum CBD products are the most effective owing to the natural ingredients that work perfectly together to create what's known as the entourage effect.
Broad-Spectrum CBD
Broad-spectrum CBD is just like full-spectrum CBD, the only difference being that it does not contain THC. There is no risk of psychoactive effects, and if you do not want THC in your system – regardless of the reason (legal, professional, personal) – it is exactly what you have been looking for.
CBD Isolate
CBD isolate is the purest form of cannabidiol. It is 99.9% pure, enabling you to deliver high levels of CBD to your body to maximize its natural effects. During the extraction process, everything contained in the plant matter is eliminated, including traces of waxes and chlorophyll. No pesticides, herbicides, or chemical fertilizers are used.
4. CBD Vape Products Come In Many Great Flavors
Another common misconception about CBD is that it provides a grassy or earthy flavor when vaped. This is far from the truth and actually CBD vape juices come in a range of exciting flavors. You can choose from an array of fruity or minty flavors, or, if you already vape nicotine-based products you can even use a CBD vape additive. CBD vape additives are designed to be use alongside a nicotine based vape juice. You simply add the vape additive to your vape juice which combines the benefits of CBD with the great taste of your favorite vape juice.
5. Vaping CBD Offers One of The Fastest Methods of Consumption
As you may already know, the speed at which the effects of CBD can be felt depends entirely on the the method of consumption. When you utilize a vaporizing device, the CBD is inhaled directly into the lungs, which means the effects can be felt far quicker than other methods, such as when CBD is digested.  In addition to this, vaping CBD provides a far greater bioavailability than other methods of consumption, meaning your body absorbs more CBD than through other methods.  
What You Should Know Before Jumping on the CBD Vape Trend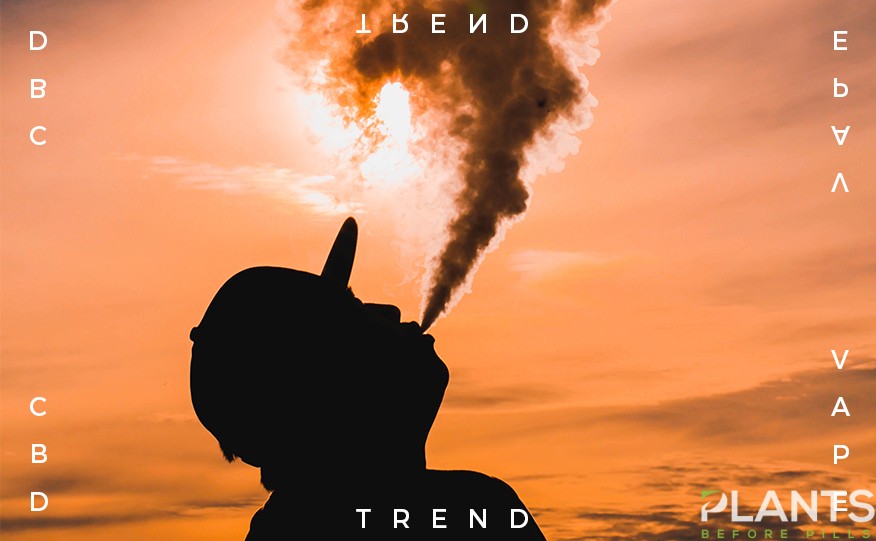 Smoking has always been painted in a negative light. While users of cigarettes shared that using these goods have helped them cope with stress and other similar factors in their lives, it cannot be denied that the use of these products poses health risks and hazards.
Because of the negative effects brought by smoking tobacco, many individuals around the world have resulted in using devices like a CBD Vaporizer. These vape products are now offered with the same effects that cigarettes has, even mirroring the experiences it brings through puffing. Nowadays, countless flavors exist on the market, from caramel-flavored ones to CBD oil vape juice.
While vaping seemingly provides a healthier alternative to smoking tobacco, most people who use these products remain unaware of the effects of these offerings. If you are thinking about getting your own CBD oil vape pen starter kit, here are some things you need to know.
Potential Effects of CBD Vape Juice
The United States Centers for Disease Control and Prevention recently confirmed more than 1,800 afflicted individuals as a result of vaping conditions. Based on their findings, the CDC revealed that 37 individuals have fallen due to their condition. Of these individuals, most admitted to vaping tetrahydrocannabinol, otherwise known as THC.
With cannabidiol (CBD) containing little to no THC compounds, or the psychoactive component of marijuana, users will no longer have to fear its effects, especially when used with vaping kits. Contrary to public misconceptions, cannabidiol actually provides healing properties to users. From dealing with anxiety and depression to promoting restful sleep, cannabidiol is worlds different compared to its counterpart.
To maximize the advantages CBD oil has to offer, the product must be made of high-quality CBD with little to no THC strain. This way, the vape juice won't trigger other drugs or medication you have taken. In the same way, these won't pose additional health risks and further harm your current condition.
Why Vaping THC Poses Risks
Apart from having close encounters with death, vape users suffered from lung problems, such as irregularities in breathing as well as heart conditions. If brought from unregulated vendors and dispensaries, users may further suffer from fatalities.
While THC compounds are not the only ones in play when it comes to considering these e-cigarettes, the Centers for Disease Control and Prevention say that these play huge factors in the overall decline of a person's health. Not to mention, these are largely untested and often contaminated, both of which contribute to the increasing respiratory conditions experienced throughout the country.
Some of the main contaminants found in these counterfeit vape products include synthetic vitamin E as, which most manufacturers due to its cheap thickening agent. Taken with THC, the vaping product could produce toxins in the user's body.
Protecting Yourself from Counterfeit Vape Products
With the CDC still researching about the possible effects of cannabis and CBD oil when used in vaping, the best advice would be to protect yourself against illegal goods on the market. To do this, make sure to observe the following:
Purchase from licensed dispensaries
To prevent vaping-related illnesses from escalating, especially those laced with THC, it's best to purchase goods from tried and tested dispensaries from states where cannabis products are legal. These include the states of California, Colorado, Oregon, Washington, and the like. Bear in mind that licensed stores and dispensaries are much harder to permeate and contaminate primarily because these pass by strict state regulation laws.
While you are purchasing from trusted sources, make sure to ask for their proof of testing. This way, you ensure that the products you purchase are free from unwanted THC. At the same time, doing this ensures that your products have safely passed all testing requirements.
Always do your research beforehand. From looking up information on the company to finding illicit vendors on the market, prepare to arm yourself against possible pitfalls. This allows you to steer clear from vape carts and offerings which might endanger your wellbeing.
As with everything, take what you read on the Internet with a grain of salt. While the CDC bears the public's best interest at heart, they are still going to uncharted territories when it comes to dealing with CBD oil, THC compounds, and vaping. In the end, it's up to you to find what works best for what you need.
If you are interested in learning more about vapes, check out the top vaporisors of 2020.
Cleaning Vape Coil: A 6 Step Beginner's Guide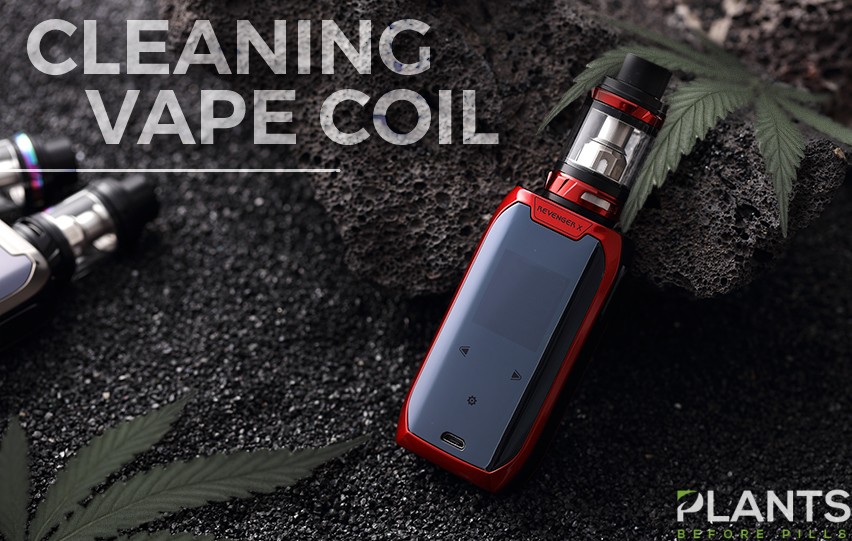 There are times when consuming flower CBD or Cannabis isn't the most convenient way. Sometimes gummies do the trick and other times vaporizers can come in for the rescue. With the rise in popularity of vapes such as Snoop Dogg Vaporizers, more education is needed to keep them functioning properly for a long time.

After using your vape coil for some time, you must have realized the build-up of a thin film of residue. As a beginner, it's essential to understand that an accumulation of dirt will clog your device and reduce its efficiency. That's why you need to clean it regularly.
Cleaning it is a good maintenance practice that makes the coil last longer. This also helps you to enjoy a tastier, cleaner, and better vapor. And since the residue can get to the atomizer and degrade the taste of the e-juice, causing dry hits and overheating by clogging the air vents, cleaning it is good for enhanced performance.
But what if you don't know how to clean your vape device? Well, you shouldn't worry. We know the challenges that beginners face, that's why we're dedicating this detailed guide to beginners.
How to Clean Vape Coil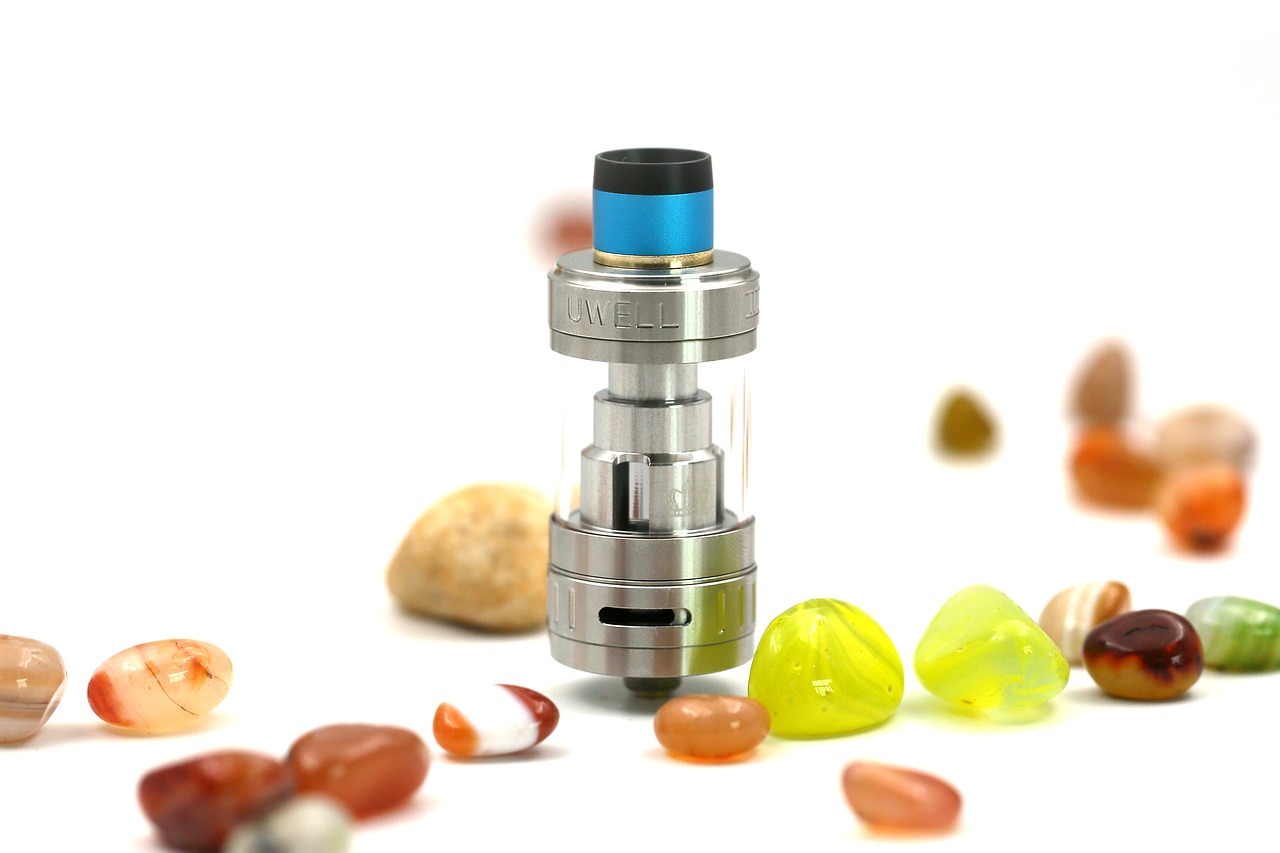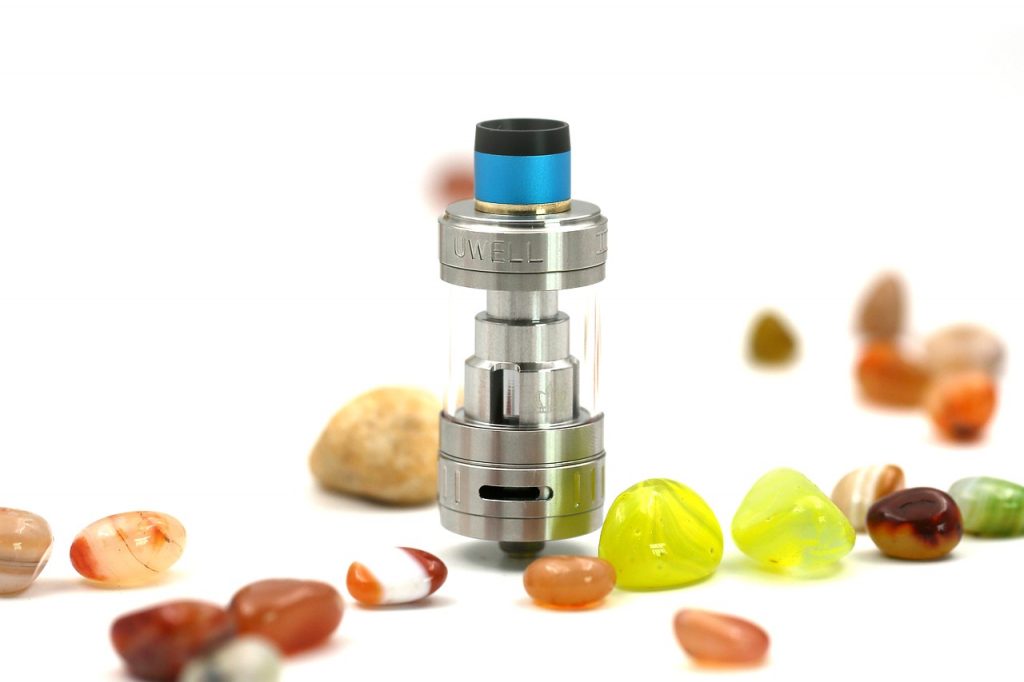 Since you can't clean just the coil alone, you'll need to do a thorough cleaning of all the components. Before starting with the cleaning process, you need to understand the anatomy of the vape device. Atomizers consist of 3 main parts: the coil, tank, and the battery.
The tank is the part that holds the e-liquid. Vape coils are the heating chamber that converts e-liquid to vapor while the battery powers the device. Keeping all the parts clean is necessary for the proper functioning of the device.
The tank and coil might require frequent cleaning whenever you change the e-liquid or after using it for a while. Since cleaning the tank is straightforward, and there is no tool available for cleaning the battery, we'll focus on cleaning the coil.
Good vaping and maintenance habits coupled with our safest CBD vape pens and also guarantee a great vaping experience.
Here's a step by step guide:
Step 1: Strip Down the Atomizer
Cleaning the vape coil begins with disassembling the atomizer. You want to be careful when removing the components to avoid breaking them. Also, note how it was fixed or take photos to guide you when assembling after the cleaning process.
Remove the atomizer head and move to other parts component by component until it's completely disassembled. The good thing is that most of the parts allow easy disassembly.
With a well-disassembled device, you should be having the coil head, base, pyrex tube, or glass, mouthpiece, the top cap, etc.
Holding the base of the tank upside down, unscrew the tank by twisting using your other hand
Empty the remaining e-juice and use a towel to wipe it
Now unscrew the vape coil from the base by turning it counterclockwise until it loosens
Step 2: Soak the Vape Coil in Hot Water
After removing the vape coil, the next step is to soak it in hot water for sometime before cleaning it. The is to soften and break down any dirt.
Other than hot water, you can use vinegar, propylene glycol, lemon, vodka, or ethanol.
Rinse the vape coil using running water
Fully immerse the coil in vinegar or hot water
Let it sit for an hour or more before removing it
Step 3: Cleaning the Coil
Next is to remove the coil from the water or secondary agent then start cleaning it. If you used cleaning agents, make sure to rinse the coil thoroughly after cleaning to get rid of the flavor that might remain.
Using a cleaning brush, hold the coil on running water and scrub
Scrub gently to remove all the dirt and residue
If you come across stubborn residue, repeat the process by soaking the coil again and then scrub it until it's clean
Once all the debris is gone, rinse with hot running water to get rid of the bad flavor
Step 4: Dry the Vape Coil
Even if your vape coil is already clean, it's not yet time to use it. It needs to air dry first.
Some users prefer leaving the vape coil under the sun or around a heater for water to evaporate. However, whatever process you follow, you need to be patient as it might take time to fully drain the coil.
Shake it vigorously or leave it standing a while for the water to drain
Use a dry towel to get rid of any water remaining.
Drive out the water that might be inside using a hairdryer
Alternatively, block all the openings with your hands as you blow air inside on one of the openings
Repeat the process until you've blown through each of the openings
Let it air dry for a while
Step 5: Fix the Vape Coil on the Atomizer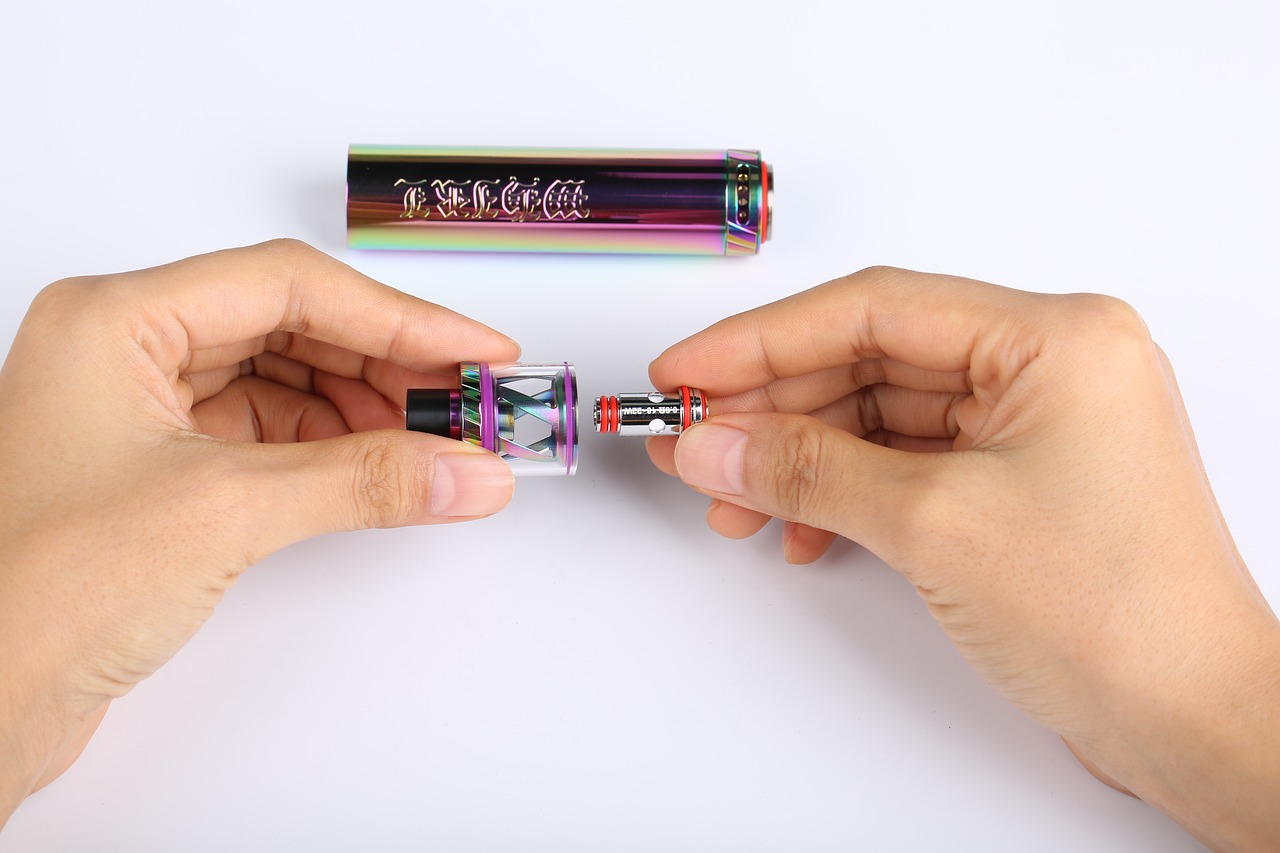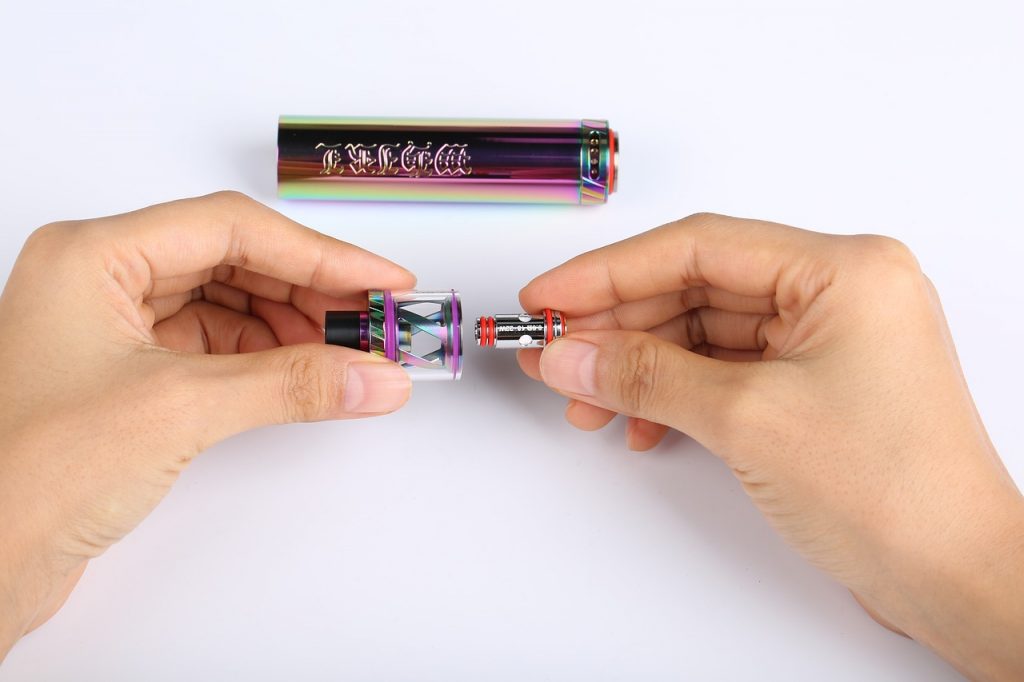 When the coil is completely dry, it's ready to be fixed back into the device.
Insert the vape coil into your device and screw in a clockwise direction until it's tight
Make sure the coil is tightly held
Step 6: Set Up and Use
If all the other components are well maintained, you can now assemble the device and start using it.
Take care to fix all the components in the right way. That's why it's critical to pay attention when disassembling the parts.
You can use the photos you took while disassembling the atomizer to guide you as you fix the components.
Put all the components back and refill the tank. Now it's ready for use with a better vaping experience.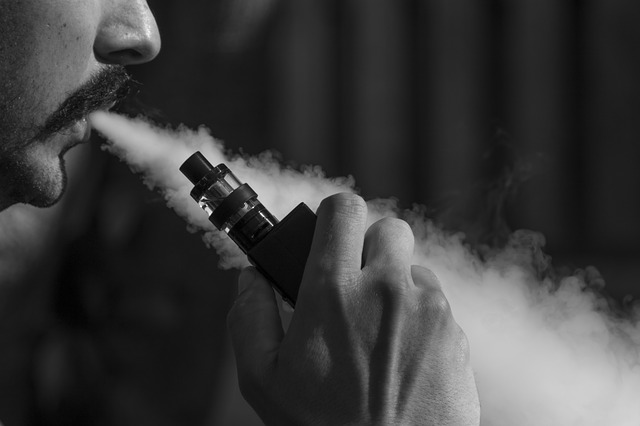 Conclusion
There you have it. If you follow the steps above, you can be sure to end up with a clean vape coil and, consequently, an enhanced vaping experience.
All vaping devices and components need regular cleaning. Practicing good vaping habits doesn't just extend the life of the vaping device; it ensures that it performs to its fullest.
We recommend that you clean the device every time you change the e-liquid flavor. This will help you to avoid mixing different flavors, which degrades the quality of vapor.
Vaping: The Innovative and Attractive System for Generating the Effect of Cannabis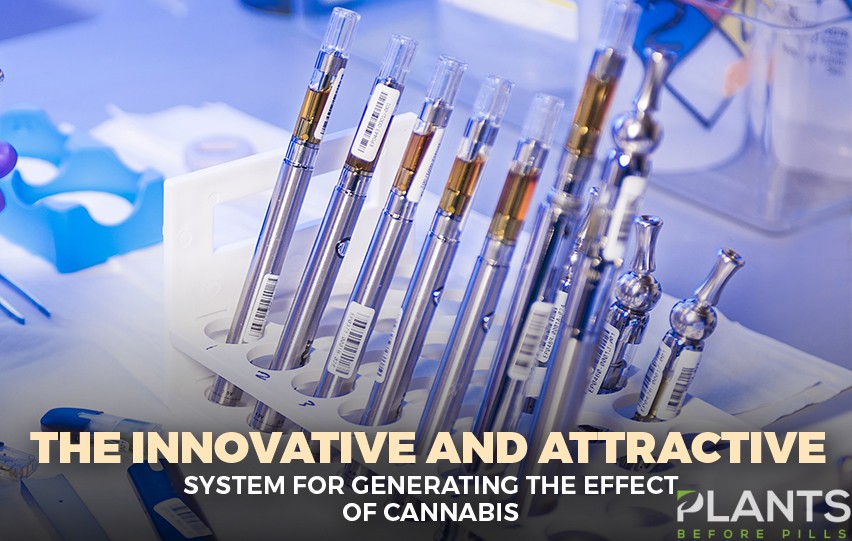 Vaping is a common term practiced to this innovative, attractive system for generating the effect of cannabis on the body. Positively, the inhaled marijuana is converted into a fine spray into a mixture of many different compounds. This mixture is not solely a water vapor. Aerosolized cannabis, when inhaled, is instantly fused into the brain. Although smoking and vaping are inhalational methods, both are considerably different.
In nations where marijuana and tobacco are used together, the arrival of portable hookah may free tobacco use from marijuana use, considering they are mixed to enhance the burning traits of the most regularly usable form of marijuana in these countries. This instance would indicate many lives saved since tobacco-associated mortality is very high. In the United States, using marijuana with tobacco has been notified by twenty percent of contemporary users.
Vaping VS Smoking Cannabis
Smoking marijuana is about burning cannabis and inhaling smoke fumes, which comprise various combustible compounds that are likely toxic or carcinogenic. Vaping involves electronically heating oils, wax, and plant substance in a battery-powered vaporizer or atomizer. The heating creates an aerosolized mixture of water vapor, composites derived from the thermal breakdown of marijuana, and other chemical components. This method is also called 'cannavaping' when pertaining to cannabis inhalation.
High temperatures reduce terpenes constituent over its volume. Vaping discharged a higher concentration of active ingredients and fewer carcinogens. In comparison to smoking, considering the temperatures applied by vaping are lower. Cannabis oil is the most popular source used in vaping and relies on various complex solvents, such as petroleum ether, naphtha, or olive oil for extraction.
The Vaping Device
Vaping devices are available in the market with numerous variations, varying from big devices to small pen-like devices. Some support the addition of flavoring substances. Vaping is usually claimed to be the reliable way to administer marijuana. It is considered to be safer than conventional smoking.
Reviews of people who vape cannabis reported that cannavaping yields effectiveness at lower cannabis quantities. It also reduces the number of compounds that cause respiratory diseases, like chronic bronchitis, in contrast to the pulmonary pathology of smoking. Vaping withdraws inhalation of carbon monoxide, hydrogen cyanide, ammonia, smoke, ash, and tar.
Modes Of Heating Cannabis To Produce Vapor
There are various modes of heating cannabis to produce vapor. One is the conduction method,with the conduction mode, the plant materials are vaporized using direct heat. However, potential burning or combustion of the herb material may happen. The exact temperature should be set to control the heat released by the vaporizer.
The other one is the most used method, the convection mode. In this mode, the process does not include the direct heating of herbs. Instead, evenly heated air flow reaches into the dried herbs to produce vapor. With these methods, cannabis users get the most out of their weeds.
Potential Advantages Of Vaping
Vaping also reportedly might result in limited inactive inhalations by other people. Overall, it may decrease the morbidity and mortality of smoking. Other potential advantages could involve the reduction of cannabis smoking and smoke-related conditions that is the result of a past disease or injury. Vaping is seldom said to taste better, has no smell and renders more solicited benefits from a less amount of cannabis. It has a fast start of development, and might even be utilizable in several public places. Vaping is considered as less expensive, compared to smoking.
Heating cannabis upshot in the decarboxylation of the acidic cannabinoids. These typically transpiring compounds include delta-9-tetrahydrocannabinol acid, and cannabichromene acid, which are transformed into THC and CBD. Higher temperatures enhance the concentration of THC. Vaping produces psychoactive effects within minutes. Terpenes which are also present in cannabis are the main factors responsible for the cannabis odor and may result in cannabinoid effect growth.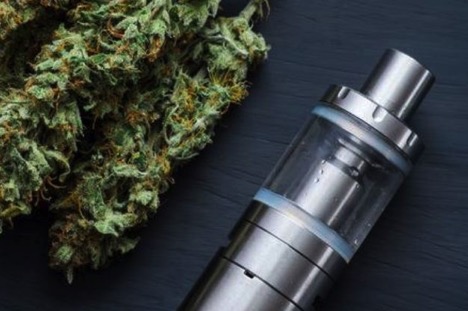 Additional facts
Vaping CBD oil is flourishing in states where medicinal cannabis is legal.
One survey stated that the predominance of vaping marijuana comprised approximately Eleven percent of the United States population.
Amongst people who have ordered marijuana for medicinal purposes, Eighteen percent used vaping techniques, compared with Three percent among recreational users.
Vaping goes back as far as Five Hundred BC. The Greek historian Herodotus noted in his writings about the Scythians, says of this clan of what is now Southern Russia. In one of the Scythians ritual celebrations, cannabis was thrown on a kindled hot rock converting it into vapor.
Conclusion
One of the significant dilemmas with vaping marijuana is that while it does have health benefits, too many people falsely recognize it as safe. Vaping may decrease negative health effects compared with inhalation of cannabis smoke. Particularly valuable for medicinal users, whose health may be compromised and who may practice cannabis daily. Market promotion converges on the benefits. It might drive to more people trying marijuana, especially among inexperienced persons, and that may result in increased usage. It is also fretted that those who try marijuana as an attempt are more liable to transition to other drugs as a gateway mechanism.