What You Should Know Before Jumping on the CBD Vape Trend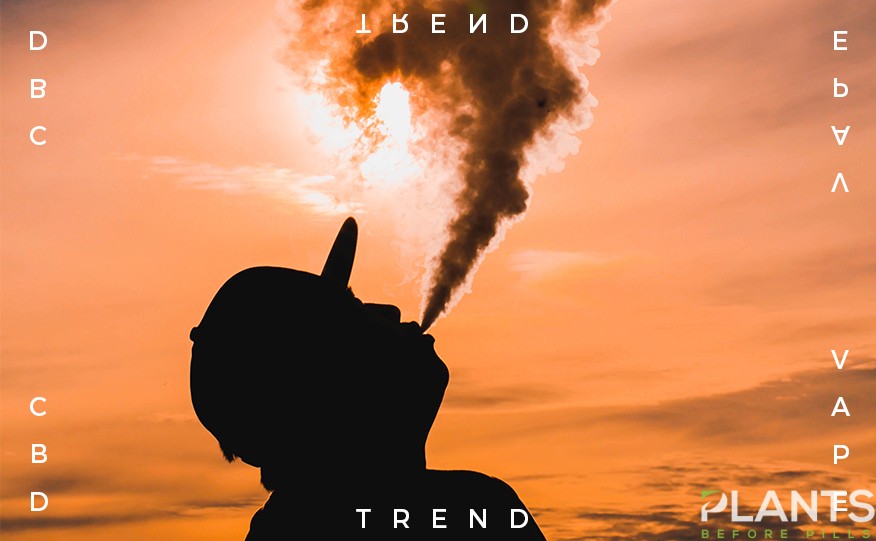 Smoking has always been painted in a negative light. While users of cigarettes shared that using these goods have helped them cope with stress and other similar factors in their lives, it cannot be denied that the use of these products poses health risks and hazards.
Because of the negative effects brought by smoking tobacco, many individuals around the world have resulted in using devices like a CBD Vaporizer. These vape products are now offered with the same effects that cigarettes has, even mirroring the experiences it brings through puffing. Nowadays, countless flavors exist on the market, from caramel-flavored ones to CBD oil vape juice.
While vaping seemingly provides a healthier alternative to smoking tobacco, most people who use these products remain unaware of the effects of these offerings. If you are thinking about getting your own CBD oil vape pen starter kit, here are some things you need to know.
Potential Effects of CBD Vape Juice
The United States Centers for Disease Control and Prevention recently confirmed more than 1,800 afflicted individuals as a result of vaping conditions. Based on their findings, the CDC revealed that 37 individuals have fallen due to their condition. Of these individuals, most admitted to vaping tetrahydrocannabinol, otherwise known as THC.
With cannabidiol (CBD) containing little to no THC compounds, or the psychoactive component of marijuana, users will no longer have to fear its effects, especially when used with vaping kits. Contrary to public misconceptions, cannabidiol actually provides healing properties to users. From dealing with anxiety and depression to promoting restful sleep, cannabidiol is worlds different compared to its counterpart.
To maximize the advantages CBD oil has to offer, the product must be made of high-quality CBD with little to no THC strain. This way, the vape juice won't trigger other drugs or medication you have taken. In the same way, these won't pose additional health risks and further harm your current condition.
Why Vaping THC Poses Risks
Apart from having close encounters with death, vape users suffered from lung problems, such as irregularities in breathing as well as heart conditions. If brought from unregulated vendors and dispensaries, users may further suffer from fatalities.
While THC compounds are not the only ones in play when it comes to considering these e-cigarettes, the Centers for Disease Control and Prevention say that these play huge factors in the overall decline of a person's health. Not to mention, these are largely untested and often contaminated, both of which contribute to the increasing respiratory conditions experienced throughout the country.
Some of the main contaminants found in these counterfeit vape products include synthetic vitamin E as, which most manufacturers due to its cheap thickening agent. Taken with THC, the vaping product could produce toxins in the user's body.
Protecting Yourself from Counterfeit Vape Products
With the CDC still researching about the possible effects of cannabis and CBD oil when used in vaping, the best advice would be to protect yourself against illegal goods on the market. To do this, make sure to observe the following:
Purchase from licensed dispensaries
To prevent vaping-related illnesses from escalating, especially those laced with THC, it's best to purchase goods from tried and tested dispensaries from states where cannabis products are legal. These include the states of California, Colorado, Oregon, Washington, and the like. Bear in mind that licensed stores and dispensaries are much harder to permeate and contaminate primarily because these pass by strict state regulation laws.
While you are purchasing from trusted sources, make sure to ask for their proof of testing. This way, you ensure that the products you purchase are free from unwanted THC. At the same time, doing this ensures that your products have safely passed all testing requirements.
Always do your research beforehand. From looking up information on the company to finding illicit vendors on the market, prepare to arm yourself against possible pitfalls. This allows you to steer clear from vape carts and offerings which might endanger your wellbeing.
As with everything, take what you read on the Internet with a grain of salt. While the CDC bears the public's best interest at heart, they are still going to uncharted territories when it comes to dealing with CBD oil, THC compounds, and vaping. In the end, it's up to you to find what works best for what you need.
If you are interested in learning more about vapes, check out the top vaporisors of 2020.
Hot Products You Can Find At Your Local Smoke Shop
If you're looking for the newest, coolest products in the smoke shop industry, you've come to the right place! I'm here to help walk you through some of my favorite items that can be found at most local smoke shops. You'll be shocked by the many cool things out there that many people have never heard about. So let's get started!
Premium lighters
Lighters are a common item to find at your local smoke shop. A lighter is a very useful tool for lighting smoking materials, and many different types of lighters are available on the market today. Lighters come in many shapes and sizes, as well as materials and colors. Some traditional styles of lighters have been around for decades, while others have only recently been developed.
Lighter manufacturers have created some stylish new designs that make it easy to use your lighter while also adding a bit of style to your everyday life. Today's smokers can choose from many different types of lighters that may suit their personal tastes best:
Cigar cutters and cigar cases – These items are handy tools for any smoker who chooses cigars over cigarettes or pipes as their preferred smoking method; these tools allow you to keep all of your cigars organized while also making them easy to carry around wherever you go!
Torch lighters – These high-tech devices were designed specifically for lighting up marijuana joints without having any residual smell left behind after using them (since marijuana has such a strong smell anyway). These devices heat up a coil inside so that when air passes through, it smells like nothing more than burning paper!
Glass water pipes
Glass water pipes are another hot product that you can find at your local smoke shop. When it comes to popular products, glass water pipes are right up there with the best of them. They're perfect for people who want something easy to clean and inexpensive but come in many different shapes and sizes. There's no limit to how much fun you can have with them!
Glass is also easy to break if handled improperly, so ensure you're careful with your new piece before using it in public (or anywhere else).
Ash catchers
Ash catchers are an essential part of your smoking experience. They make cleanup easier, they keep your bowl cleaner, and they can make your smoke taste better.
What is an ash catcher? It's a small piece of glass or metal that goes inside the downstem (see below) of your bong to keep ash out of it. Most bongs come with a plastic one these days; if not, most smoke shops sell them for cheap ($5-$10). You should also be careful not to put any ash in there because it will ruin the flavor!
When you're done smoking and ready to clean up, just pull out the ash catcher from its slot in the downstem and dump out all the ashes into another container, like a coffee mug or bowl. That way, none gets left behind in awkward places where it could cause trouble later on.
Torch and dabber kits
A torch and dabber kit is the perfect addition to any collection of smoking accessories. If you're not familiar with torches, they are like lighters, except they use butane instead of flame to light your product. Torch lighters can be used with dry herbs, concentrates, and other types of glassware such as bongs and pipes.
A dabber is a small glass tool used for taking dabs from a wax rig or vaporizer pen. Dabbers are typically made from metal or silicone, though some can be made from wood too! Even if you already have a preferred method for consuming concentrates, it's still worth getting yourself one of these kits because they're inexpensive and offer some serious convenience benefits over traditional methods such as cleaning up after yourself (which can be quite messy).
Ceramic nails and accessories for quartz nails and e-nails
A quartz nail is a type of nail that is made out of high-quality glass and is used for dabbing. This type of nail allows you to get the most out of your herbal concentrates, as it will heat up faster than other types and cool down more slowly. For this reason, quartz nails are often preferred by people who like their dabs to be perfect in every way.
Different types of quartz nails include domeless nails (which can be used with or without a dome), banger style quartz nails (whose design resembles an old water pipe), honey buckets (the bucket shape allows for larger amounts of vapor), carb caps (which create vapor bubbles), e-nails (electronic devices that heat up quickly, so you don't have to wait around too long)
Conclusion
We hope you've enjoyed this list of our favorite products from the smoke shop. Please let us know if you have any questions about these items or if there's something else we should check out!
How Is Full Spectrum CBD Better Than Regular CBD?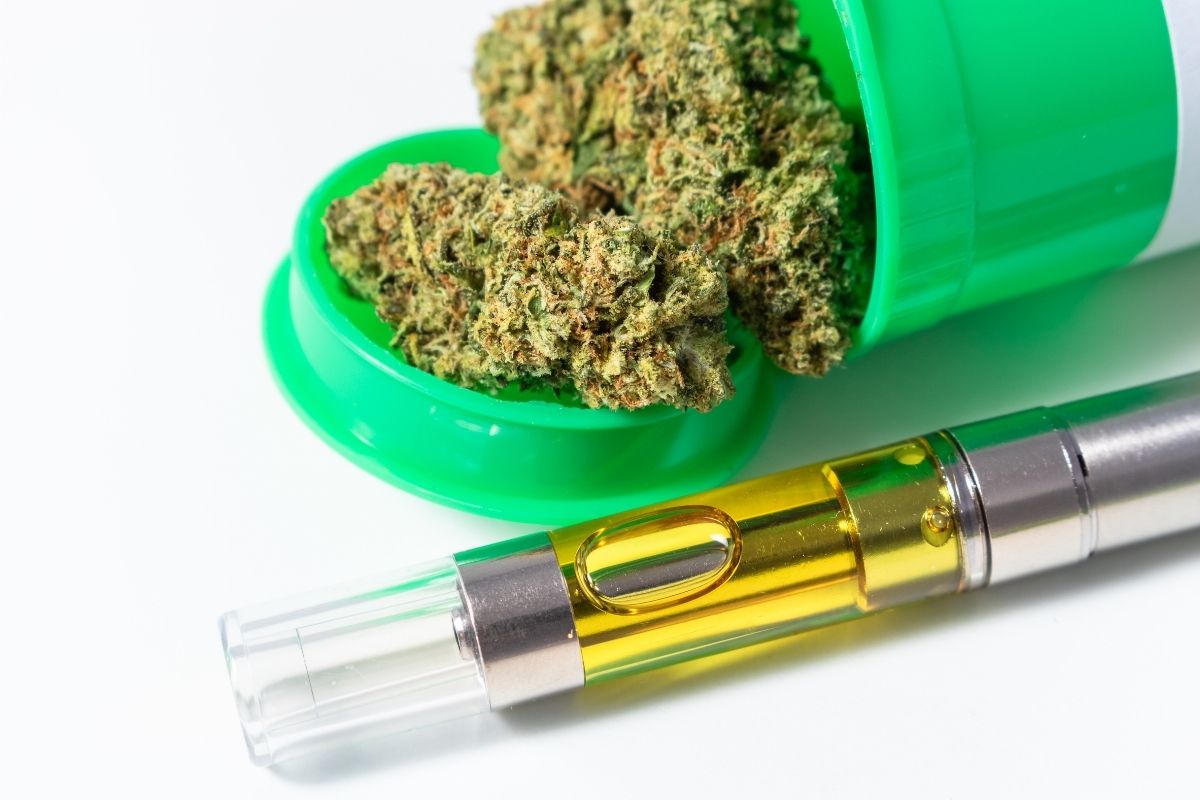 CBD is a compound in the cannabis plant and one of the most popular supplements. It's been used to treat everything from anxiety and depression to chronic pain. But what is CBD? And how is it different from regular CBD products like tinctures and vape oils? Well, full-spectrum CBD products are made with a whole-cannabis extract that includes other cannabinoids like cannabigerol (CBG), cannabinol (CBN), tetrahydrocannabivarin (THCV), and more. So what does this mean for you? Well, these other compounds have their own therapeutic effects—they're just less well-known than THC or CBD!
What is CBD?
CBD is a natural substance found in hemp plants. It's non-psychoactive, which means it won't get you high like its cousin, THC. It has many health benefits and can be used as an antioxidant, anti-inflammatory, and neuroprotectant.
CBD is a natural antioxidant that can help protect your body against free radicals. Free radicals are unstable oxygen molecules that damage your cells and cause aging. CBD is also anti-inflammatory, which makes it useful for treating inflammatory diseases like arthritis and Crohn's disease.
What is Full Spectrum CBD?
While CBD is the most well-known cannabinoid, it's not the only one. Other cannabinoids found in hemp include CBC (cannabichromene), CBG (cannabigerol), and CBN (cannabinol). Full-spectrum CBD contains all of these other cannabinoids and terpenes—the aromatic oils that give cannabis its distinct smell and flavor.
How is it Better Than Regular CBD?
The main difference between full-spectrum and regular CBD is the presence of terpenes and flavonoids. These compounds are what make up the "entourage effect," meaning that together they create an enhanced therapeutic effect for your body. You only get one compound from the hemp plant with regular CBD products – cannabidiol (CBD). With full-spectrum products, you get all these other compounds too!
Full Spectrum vs. Regular: Full Spectrum Is Bioavailable
Another thing that makes full-spectrum CBD better than regular CBD is how bioavailable it is to your body. Basically, what this means is how easily your body can absorb it into its cells and convert it into a form that can be used by them. Research shows that full-spectrum hemp oil has much higher absorption rates when compared to regular hemp oil or isolated cannabinoids like THC and CBD (1). This means that if you want to experience more benefits from using cannabis-derived products like tinctures or capsules, then choosing something with both THC and/or CBD, as well as other constituents found in raw bud, will provide you with a stronger effect than just using isolated cannabinoids alone – making theirs an overall better choice too!
Full-spectrum CBD offers a better therapeutic effect than regular CBD.
Full-spectrum CBD offers a wider range of therapeutic effects than regular CBD. It contains all the cannabinoids and terpenes that make up a cannabis plant, giving it more potential to treat pain, inflammation, anxiety, depression, and other ailments. In fact, full-spectrum CBD has been shown to be more effective at treating certain conditions than regular CBD alone. A 1000mg Full Spectrum CBD Cartridge can give you all the benefits you are searching for in an easy and convenient way.
Conclusion
Now that we've learned a little bit more about the difference between full-spectrum CBD and regular CBD, it's time to get some! If you're interested in trying out this new form of hemp oil, then click here to order some today.
CBD Vape Pens: Do They Work?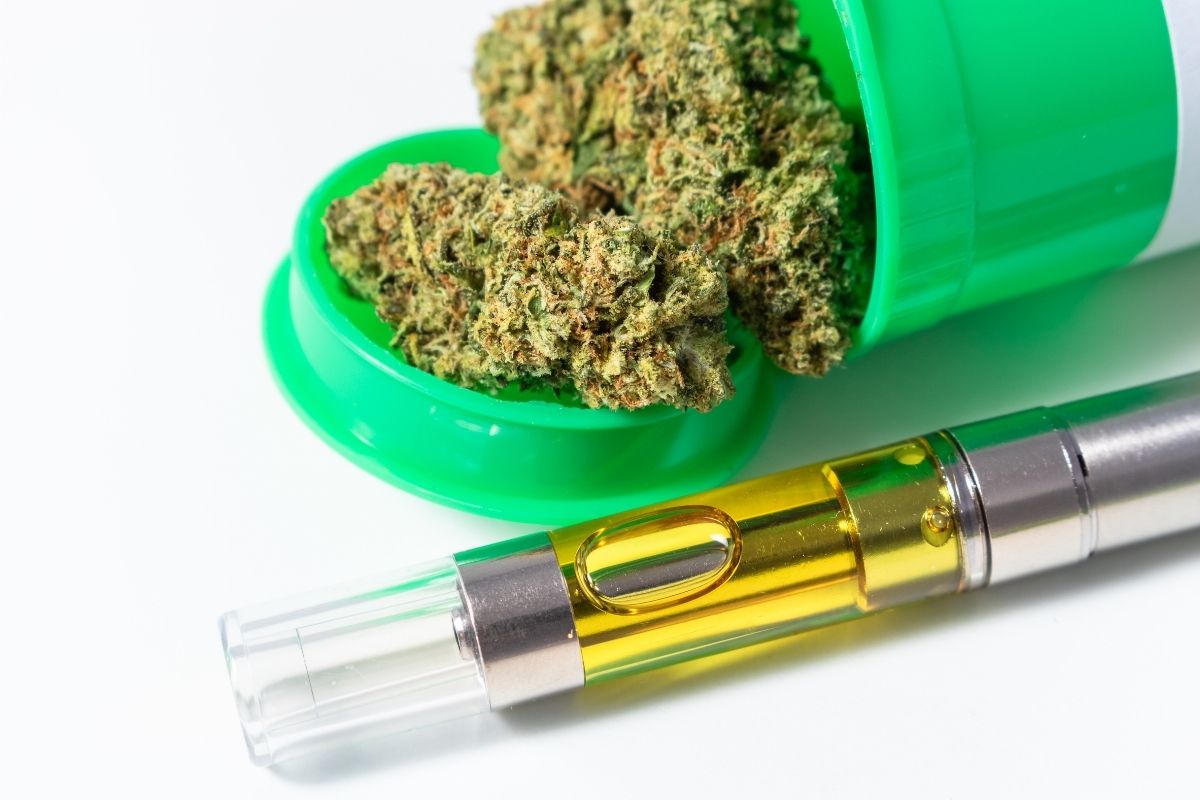 Introduction
If you're looking for an alternative to smoking or vaping THC, then CBD vape pens are a great option. But before you buy one, there are a few things you should know. First off, not all CBD vape pens are created equal. There are plenty of products out there that put cheap ingredients in their cartridges and call it a day—but luckily for us (and for your lungs!), there are also some really high-quality options on the market right now.
What are CBD Vape Pens?
A CBD vape pen like uncut nature carts is a device that heats up concentrated cannabinoids to deliver them directly into your body. Vape pens and other similar devices are often used for medical purposes, especially in the case of chronic or severe pain. They can also be used recreationally, though they're not recommended for first-time users because they are generally more potent than other products on the market.
Many people use CBD oil instead of CBD vape pens because it's easier to take and cheaper. However, there are some advantages to using a vape pen:
It's discreet—you can take it with you wherever you go!
There aren't any lingering odors after vaping like there might be with smoking something like marijuana leaves or flowers (aka "buds").
-The heat used during vaporization is lower than what's found in cigarette smoke, so it could be easier on your lungs. -Using a pen allows you to get more control over the amount of CBD being vaped. For example, if you want less than one puff at a time, then this could work for you! You can also set up timers for when you need another dose without having to worry about refilling or recharging batteries. Vape pens are portable and convenient.
CBD Vape Pens for Anxiety
If you have anxiety, CBD could be a great treatment option for you. It's not like any other drug we've discussed so far—it's more like an herbal supplement that has a variety of effects on your body and mind. CBD interacts with your endocannabinoid system (ECS), which is made up of endogenous cannabinoids that affect how you feel in response to stress, pain, and inflammation. Research suggests CBD helps the ECS work better by improving its signaling mechanisms, which can reduce the frequency or intensity of symptoms related to anxiety.
If you're using a CBD vape pen for the first time, carefully read the instructions that come with it.
These pens are easy to use and portable, but they're also discreet and convenient. In other words, they're not for everyone. If you don't want to be walking around with a device that looks like a cigarette or e-cigarette, this may not be right for you. However, if discretion is important to your lifestyle and medical needs, then vaping could be an option worth exploring further.
Conclusion
If you're new to the world of CBD vape pens, rest assured that it's an exciting time to get into them! They have a lot of potential and can make your life much more enjoyable.