What You Should Know Before Jumping on the CBD Vape Trend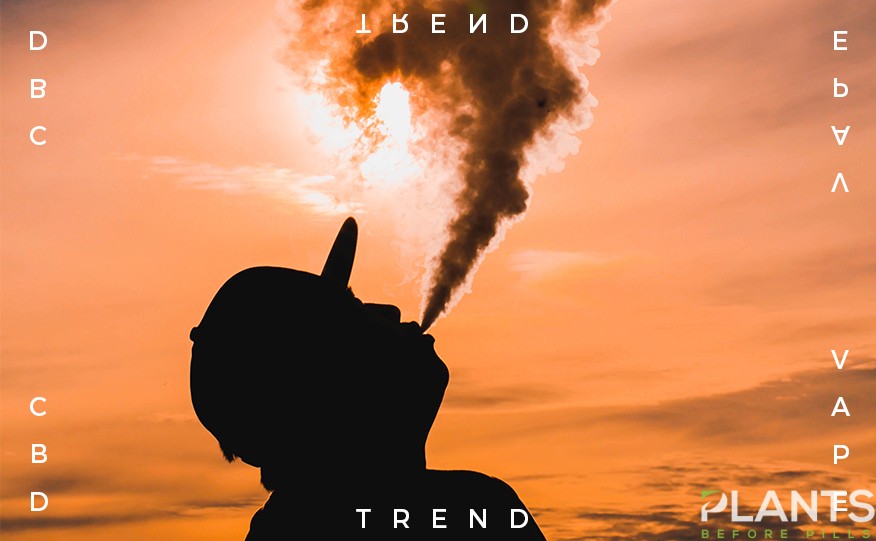 Smoking has always been painted in a negative light. While users of cigarettes shared that using these goods have helped them cope with stress and other similar factors in their lives, it cannot be denied that the use of these products poses health risks and hazards.
Because of the negative effects brought by smoking tobacco, many individuals around the world have resulted in using vaping materials. These vape products are now offered with the same effects that cigarettes has, even mirroring the experiences it brings through puffing. Nowadays, countless flavors exist on the market, from caramel-flavored ones to CBD oil vape juice.
While vaping seemingly provides a healthier alternative to smoking tobacco, most people who use these products remain unaware of the effects of these offerings. If you are thinking about getting your own CBD oil vape pen starter kit, here are some things you need to know.
Potential Effects of CBD Vape Juice
The United States Centers for Disease Control and Prevention recently confirmed more than 1,800 afflicted individuals as a result of vaping conditions. Based on their findings, the CDC revealed that 37 individuals have fallen due to their condition. Of these individuals, most admitted to vaping tetrahydrocannabinol, otherwise known as THC.
With cannabidiol (CBD) containing little to no THC compounds, or the psychoactive component of marijuana, users will no longer have to fear its effects, especially when used with vaping kits. Contrary to public misconceptions, cannabidiol actually provides healing properties to users. From dealing with anxiety and depression to promoting restful sleep, cannabidiol is worlds different compared to its counterpart.
To maximize the advantages CBD oil has to offer, the product must be made of high-quality CBD with little to no THC strain. This way, the vape juice won't trigger other drugs or medication you have taken. In the same way, these won't pose additional health risks and further harm your current condition.
Why Vaping THC Poses Risks
Apart from having close encounters with death, vape users suffered from lung problems, such as irregularities in breathing as well as heart conditions. If brought from unregulated vendors and dispensaries, users may further suffer from fatalities.
While THC compounds are not the only ones in play when it comes to considering these e-cigarettes, the Centers for Disease Control and Prevention say that these play huge factors in the overall decline of a person's health. Not to mention, these are largely untested and often contaminated, both of which contribute to the increasing respiratory conditions experienced throughout the country.
Some of the main contaminants found in these counterfeit vape products include synthetic vitamin E as, which most manufacturers due to its cheap thickening agent. Taken with THC, the vaping product could produce toxins in the user's body.
Protecting Yourself from Counterfeit Vape Products
With the CDC still researching about the possible effects of cannabis and CBD oil when used in vaping, the best advice would be to protect yourself against illegal goods on the market. To do this, make sure to observe the following:
Purchase from licensed dispensaries
To prevent vaping-related illnesses from escalating, especially those laced with THC, it's best to purchase goods from tried and tested dispensaries from states where cannabis products are legal. These include the states of California, Colorado, Oregon, Washington, and the like. Bear in mind that licensed stores and dispensaries are much harder to permeate and contaminate primarily because these pass by strict state regulation laws.
While you are purchasing from trusted sources, make sure to ask for their proof of testing. This way, you ensure that the products you purchase are free from unwanted THC. At the same time, doing this ensures that your products have safely passed all testing requirements.
Always do your research beforehand. From looking up information on the company to finding illicit vendors on the market, prepare to arm yourself against possible pitfalls. This allows you to steer clear from vape carts and offerings which might endanger your wellbeing.
As with everything, take what you read on the Internet with a grain of salt. While the CDC bears the public's best interest at heart, they are still going to uncharted territories when it comes to dealing with CBD oil, THC compounds, and vaping. In the end, it's up to you to find what works best for what you need.
Canndescent Closes $27.5M Series C Funding, Launches New Products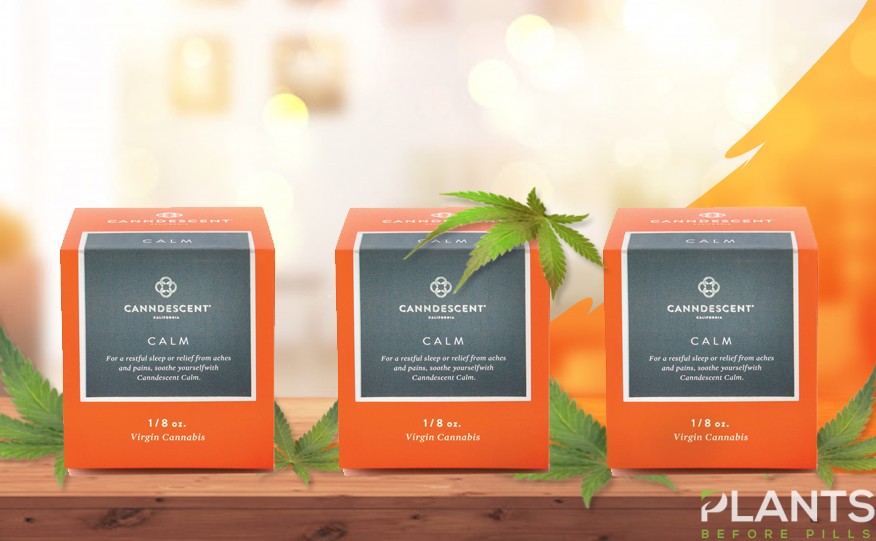 The California-based cannabis company Canndescent recently closed a whopping $27.5M Series C Preferred Funding held last September 10, 2019.
Green Acre Capital, a Canada-based cannabis-specific investment firm, spearheaded the concluded Series C Preferred Funding Round. Other investors include Altitude Investment Management, Carnegie Arch Capital, JW Asset Management, and Sentera, LLC. Financial advisors Benchmark and DelMorgan & Company provided guidance and support for the business transactions.
In a statement, chief executive officer of Canndescent Adrian Sedlin states the investment towards their company allows them to increase their reach and widen their product offerings, saying "the institutional investment community recognizes our attractive risk-reward profile and continues to validate our strategy of driving growth through more brands, products and geographic markets."
The same sentiments are echoed by Green Acre Capital, who said "Canndescent's exceptional products, execution, and forward-thinking leadership will definitely earn it a significant stake in the future of the cannabis industry," said Tyler Stuart, the managing director of the Canada-based firm.
Canndescent's New Cannabis Products
Following this, the company is slated to launch new cannabis products designed to cater to the affluent. The luxury cannabis brand is slated to expand towards Canada and Asia, intending to cater to a more exclusive market and distributing high-end vaping products. The company's partnership with Fume Labs allows them to supposedly gain more traction in the market once they officially launch their products to the Canadian market in December of this year, reports The Guardian.
Apart from selling premium stylus series, Fume Labs will also stock up on Canndescent's ready-to-use vape pen, cartridges, and stylus battery to complete the whole range. A top-shelf brand, Canndescent plans to engage the public interest through its luxe packaging and branding, mirroring the simplicity and elegance of the renowned fashion brand Hermes.
In an interview with Cheddar, Sedlin disclosed that its partnership with Green Acre Capital opened doors towards its expansion in the Canadian market. "With a seasoned venture capitalist out of Canada, which is a federally legal market, it's really given us exposure to the Canadian market and around the world," says Sedlin. While the business initially aimed to expand operations within the confines of the United States, it reveals that expanding with a global perspective allowed them to achieve their goals.
Despite product launches and partnerships coinciding with recent events surrounding vaping-related illnesses in the country, Canndescent believes that cannabis regulation will greatly help the underserved and largely unregulated sector.
Lung Illness Linked to High Level of Vitamin E in Vaping Products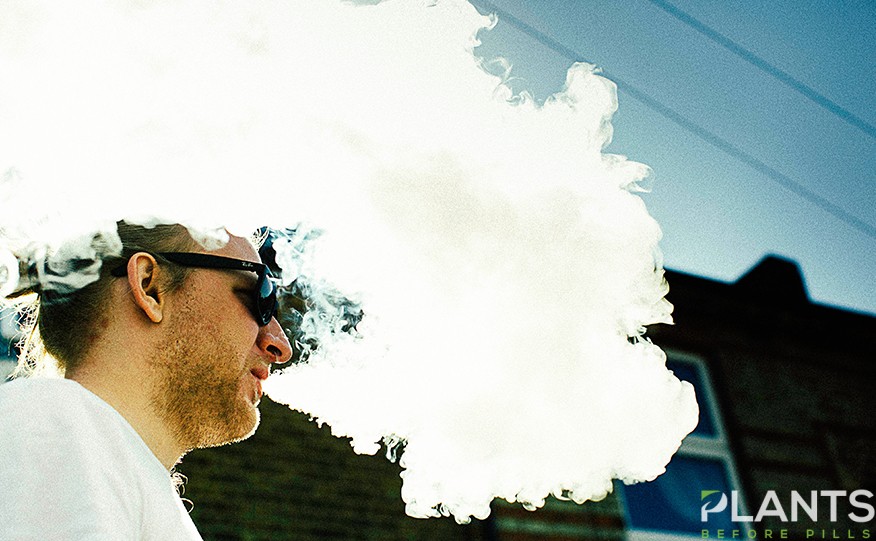 Mysterious vaping illness claimed a second life just recently in the state of Oregon. However, authorities believe that this marijuana-linked subject has now affected more than 200 individuals across 25 states.
According to the New York Health Department revealed the lung disease was connected to cannabis e-cigarette products on the market. Based on the finding of the New York Health Department, marijuana vaping products contained high levels of vitamin E. Individuals who used these vaping materials reportedly encountered pulmonary illness.
Two deaths have resulted from these vaping products purchased at legal dispensaries in the country, states the Independent. The first death was reported by the Illinois Department of Public Health. Despite investigating the issue, officials from the Oregon Health Authority say that they are still unaware of the deaths that affected these individuals.
In total, 215 cases of vaping-related diseases have been assessed all over the 25 states. Following this, the Centers for Disease Control and Prevention alongside the Food and Drug Administration decided to further investigate these cases.
34 of these cases occurred in New York, with users saying they smoked a variety of vaping products. However, only marijuana-based e-cigarette products yielded results that showed high levels of vitamin E acetate. CNBC states that vitamin E acetate should not legally be mixed or added with other marijuana vaping components.
While vitamin E has no known implications or repercussion when directly applied on the skin or taken as a supplement, experts are still studying its effect when smoked or inhaled by the user. The oil which vitamin E acetate is derived from could coat the lungs of the user.
Although results of the ongoing investigations remain inconclusive, the American Vaping Association released a statement saying illegal vape pens which contained THC, the compound that gives vapers and marijuana users its high, are the ones to blame.
As a precaution, the Health Department of New York issued an advisory last August 2019. This notice urged health care providers to look for symptoms that indicate illnesses including coughing, shortness of breath, fever, fatigue, and weight loss.
In line with the numerous health-related concerns and severe respiratory illnesses relating to marijuana, states have started issuing warnings one by one. For one, CNBC reports that Michigan already banned flavored e-cigarette products.
Likewise, Senator Ron Wyden from the state of Oregon disclosed he plans on introducing taxation on e-cigarette products. Wyden hopes to discourage both the youth and adults from smoking and or vaping these products, especially when these have serious health implications.
Airgraft Receives $33m Funding, Plans to Change the Face of Cannabis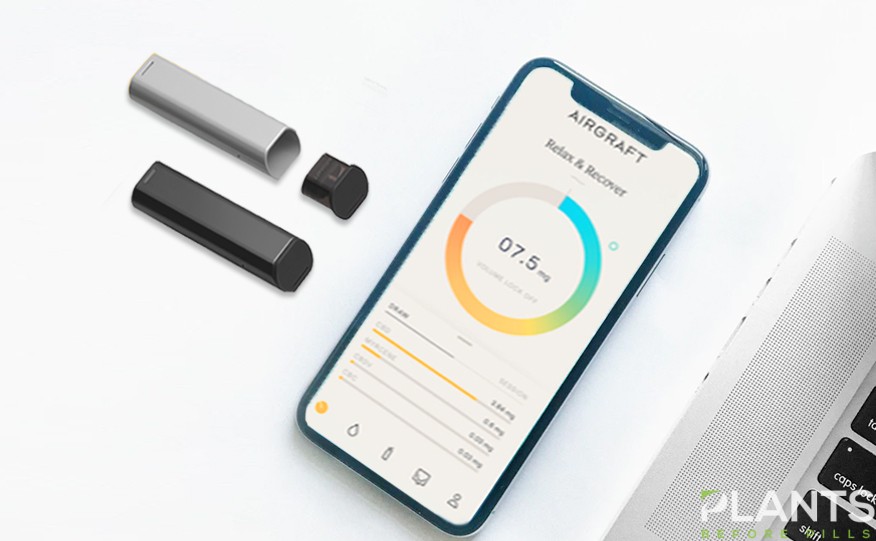 Airgraft Clean Vaporizer was granted with a huge $33 million in two rounds of funding. Following this, the company endeavors to change the face of cannabis with its vaporizers and slew of products made with polished ceramic.
The recent round of funding was led by Gotham Green Partners, backed by cannabis industry giant MedMen Enterprises Inc. and Jane Technologies, reports Forbes. The initial round of funding was spearheaded by HumanCo.
Jason Adler, a managing member at Gotham Green Partners, said that they have "witnessed rapid expansion of cannabis delivery methods." While the field of vaporization continually garners demand and attention from the public, the GGP believes that it has received "little innovation." Because of this, GGP expressed their excitement "to invest in Airgraft and their truly forward-thinking device."
Founded in 2018 by Mladen Barbaric, Airgraft aims to streamline the use of cannabis and CBD oils by providing transparency and clean products to its users. One of the more raved about products in the company includes the Airgraft Clean Vaporizer, which is a smart pod and device system made from polished ceramic. According to Forbes, the same polished ceramic is being used to make popular luxury watches and knives around the globe.
What sets the company's products apart from the rest is the host of features that it prevents oil burn with its unique heating algorithms, states Forbes. In an exclusive interview with an Airgraft spokesperson, the vaporizer is also capable of "authentication and recognition technology; precision dosing; [and] responsible use safety lock feature."
Alongside this, the company's app provides guidance for users every step of the way, showing accurate marijuana oil doses and feedback, as well as a self-limiting micro-dose lock to prevent overdosing. Moreover, the vaporizer also features a child lock safety feature, thus protecting children and pets from tinkering with the device.
Besides the novel features highlighted by the brand, cannabis enthusiasts and founder of Evolvd, Marley Bankoff, shares that "cannabis oil tastes better on Airgraft, period. No burn means it's smooth, it's authentic to the plant, and respectful to the craft of artisan oil extraction."
In addition to the vaping devices, the company also plans to launch cannabis concentrate pods and the app which controls the device, notes Forbes.
The device is currently available for pre-order on the company's website for $68. Based on the press release by the business, it will also roll out curated oils come September 4.