Celebrating 420 in the New Normal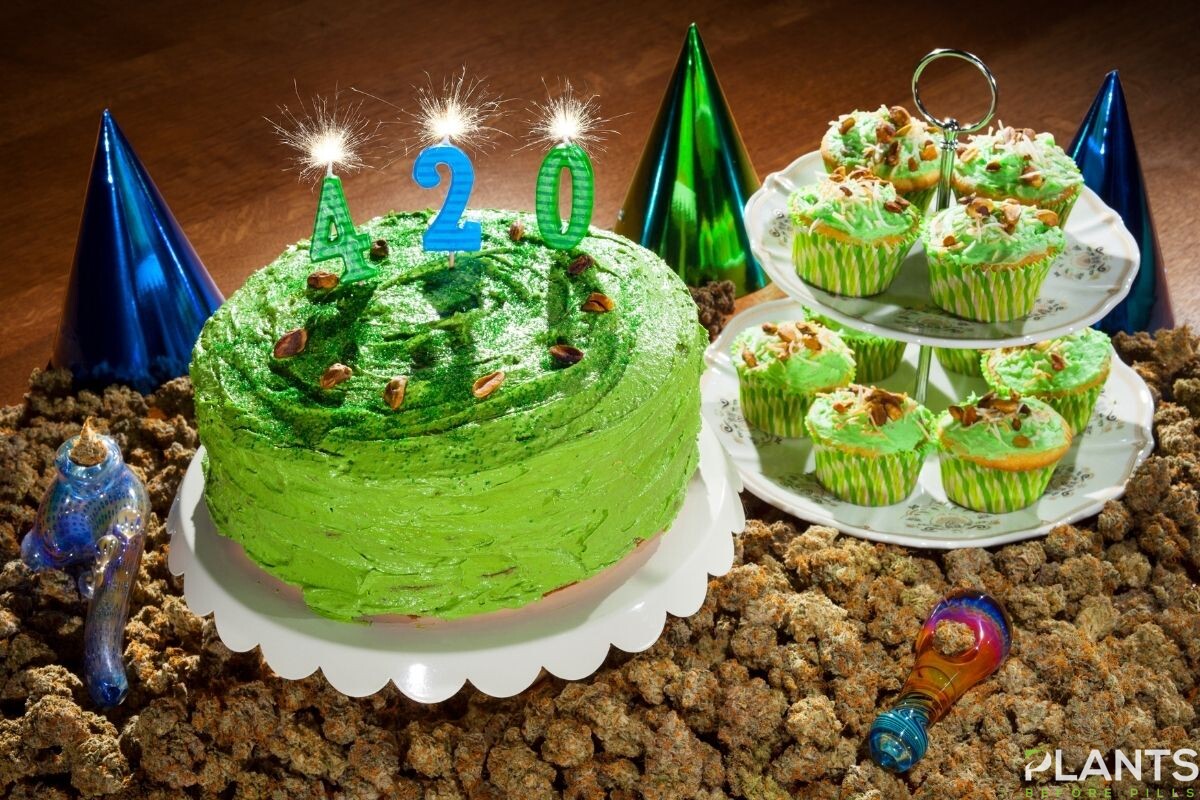 Last year's celebration of 420 was composed of cannabis products, masks, and canceled plans. Some events were postponed only to be canceled, while others were conducted through zoom meetings and virtual platforms. There was also an emergence of people seeking to get their medical marijuana cards online, especially in Oklahoma, Missouri, and other legalized states. This year, it looks like things may be looking up, but it is only reasonable to expect some precautions and protocols. After all, we are now entering the so-called "new normal" in which we will need to be responsible and concerned about our health and those of the people around us.
For your 420 celebrations this year, you might want to take things slow as we ease into the next phase. Here are some ways of celebrating this highly anticipated day in the new normal.
Celebrating 420 in the new normal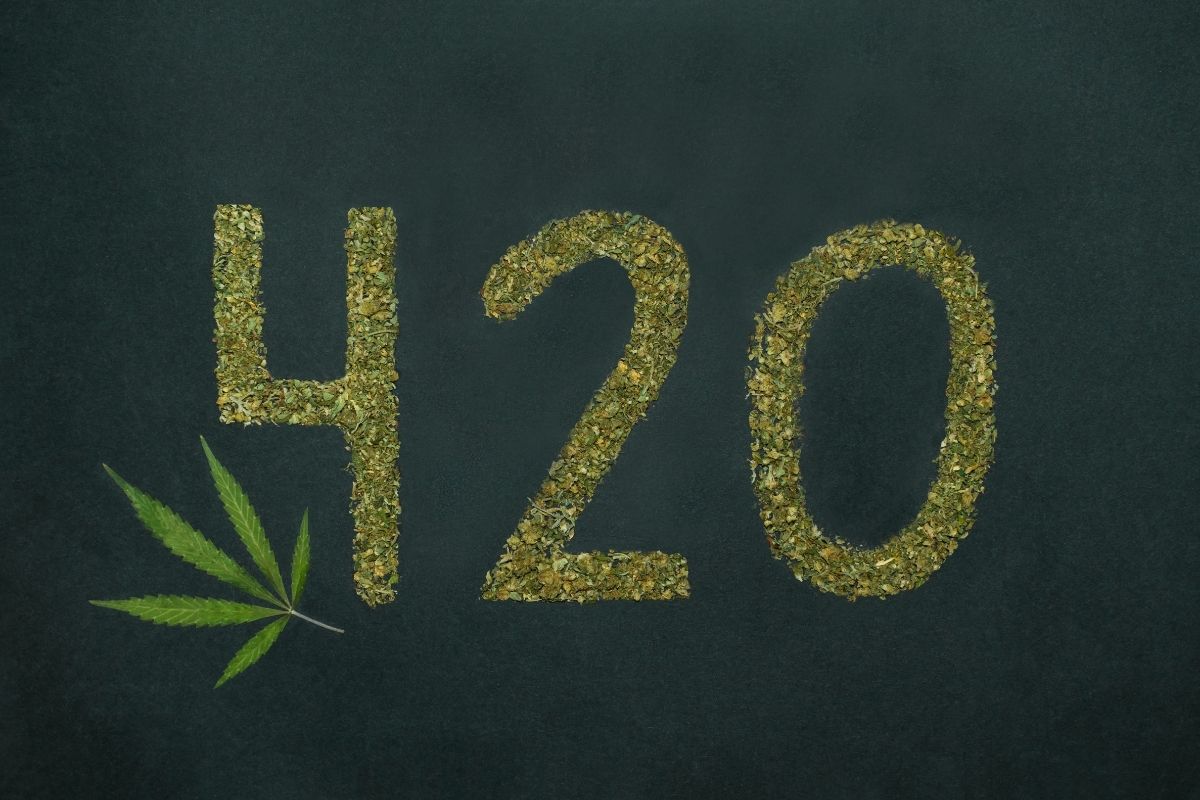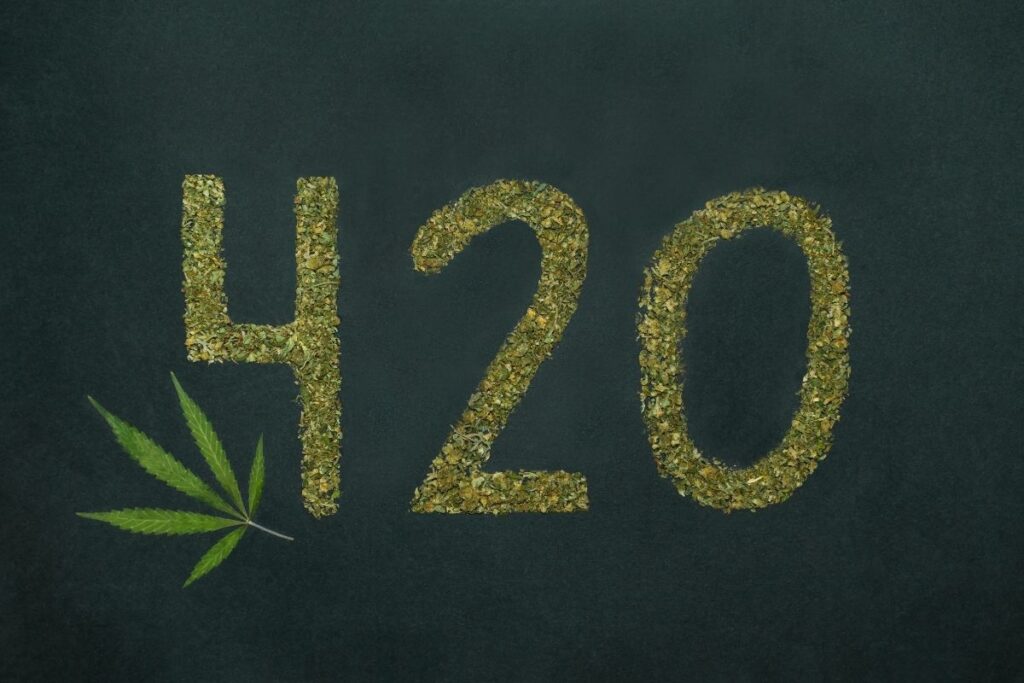 Minimize Gatherings
While a solution may be in sight at the moment, you can never be too careful. We are still in the process of providing protection to people and some even refuse to get such protection. To make sure that you and people near you are safe, minimizing your gatherings is only a responsible thing to do.
You might even want to consider refraining from attending any gatherings at all. This is a great way to truly ensure your and your family's safety. Instead, what you can do is to get your stash or supply ready and look for ways to celebrate with your loved ones from a distance.
Sharing is not Caring
In pop culture, cannabis consumers are often depicted as people who love sharing. They are often seen in TV shows and movies passing around a roll. Many people used to practice this in the past, but with today's public health concern, this proves to be less than ideal. In fact, the current situation highlighted how this may not too hygienic.
So, celebrating 420 in 2021, you might want to make sure that every single one of your friends gets a taste of the good stuff without passing then roll. Say, you have roommates and you want to have a small celebration among yourselves. The best way to go is to have your own rolls, own drinks, and own snacks. In short, every individual should have items exclusively for them and them alone.
Send CBD Products Care Packages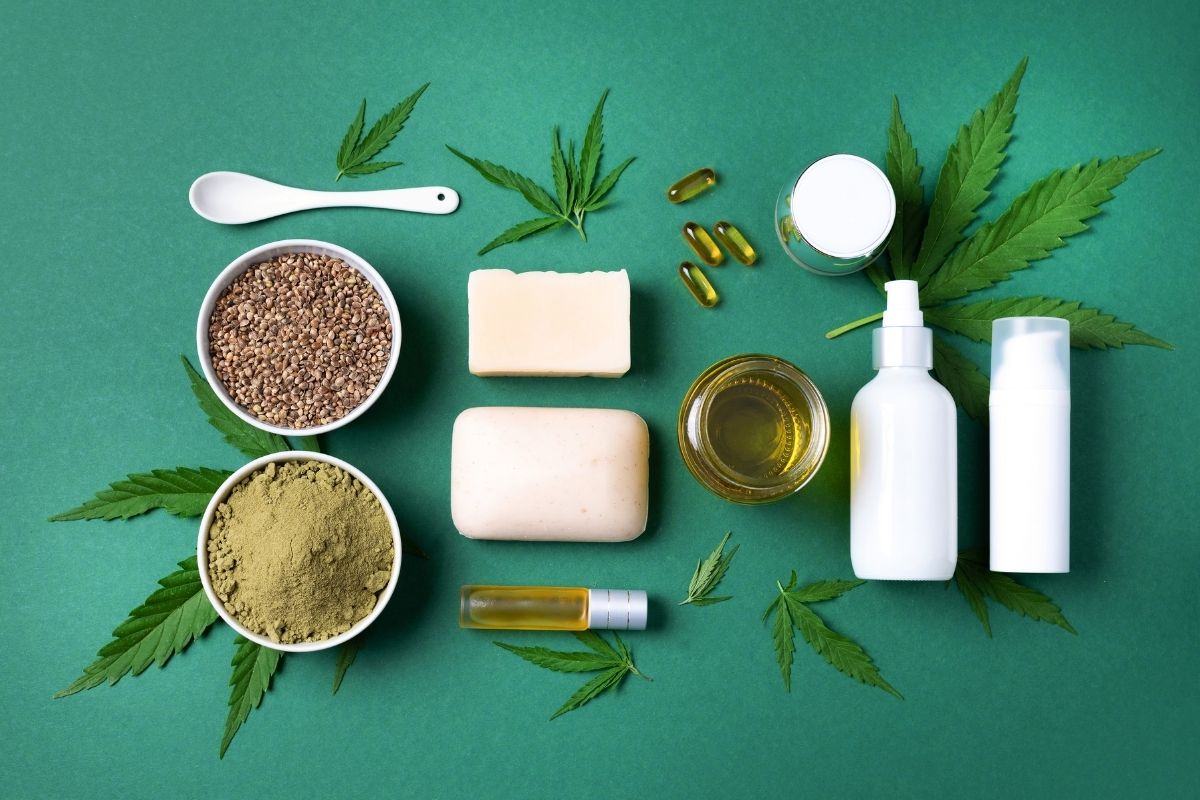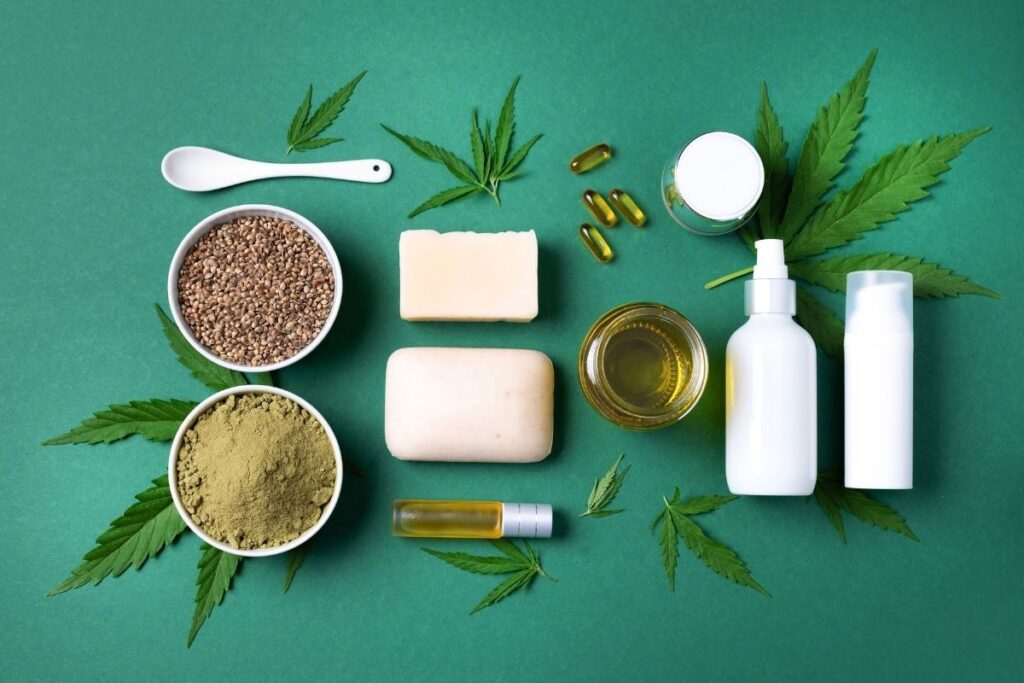 While sharing is not caring in in-person celebrations, you can still keep the spirit of sharing alive by sending care packages to people you love the most. This way, they know you are thinking of them on this day, especially if you used to celebrating 420 with them. Your care package can include favorite strains and cannabidiol products you both love, as well as items you discovered over the past months or year.
When sending care packages, keep in mind that variety is the key. You want to make sure that you give them a range of items, from buds and edibles to drinkables and topicals. This way, you can keep the excitement going even if you are not celebrating in person.
Use Virtual Platforms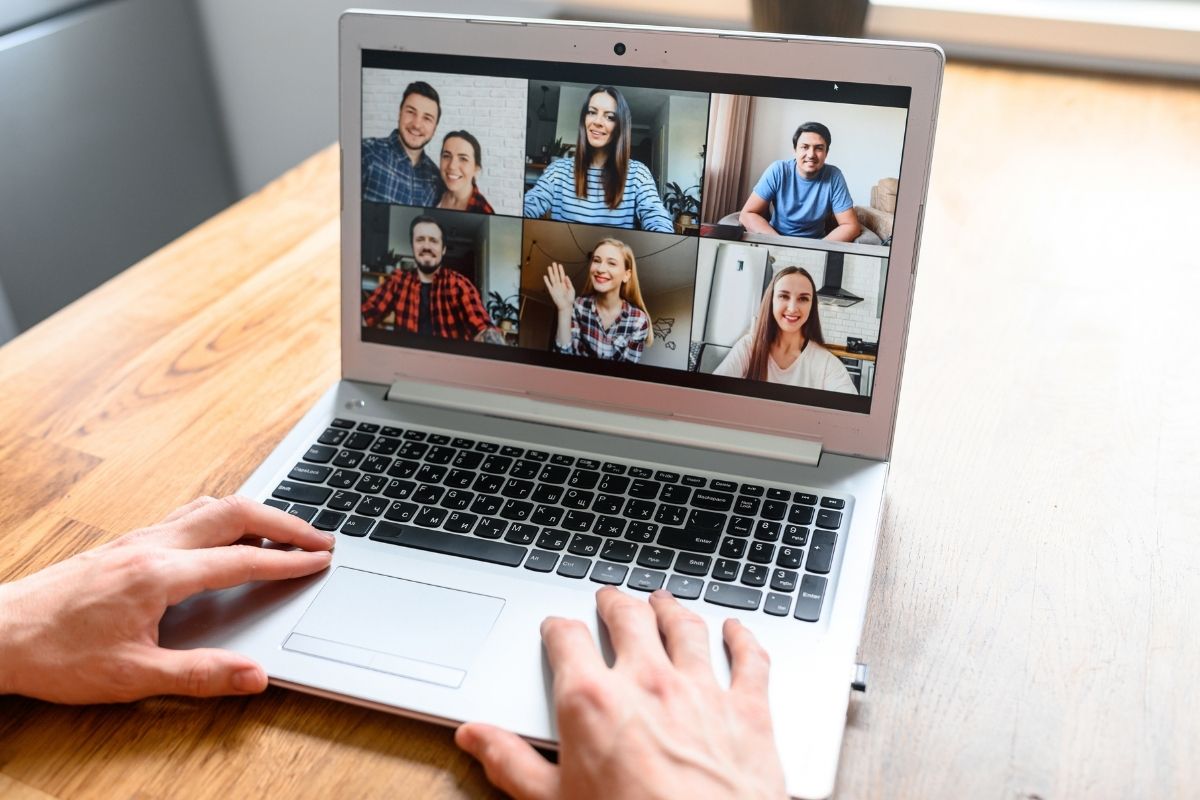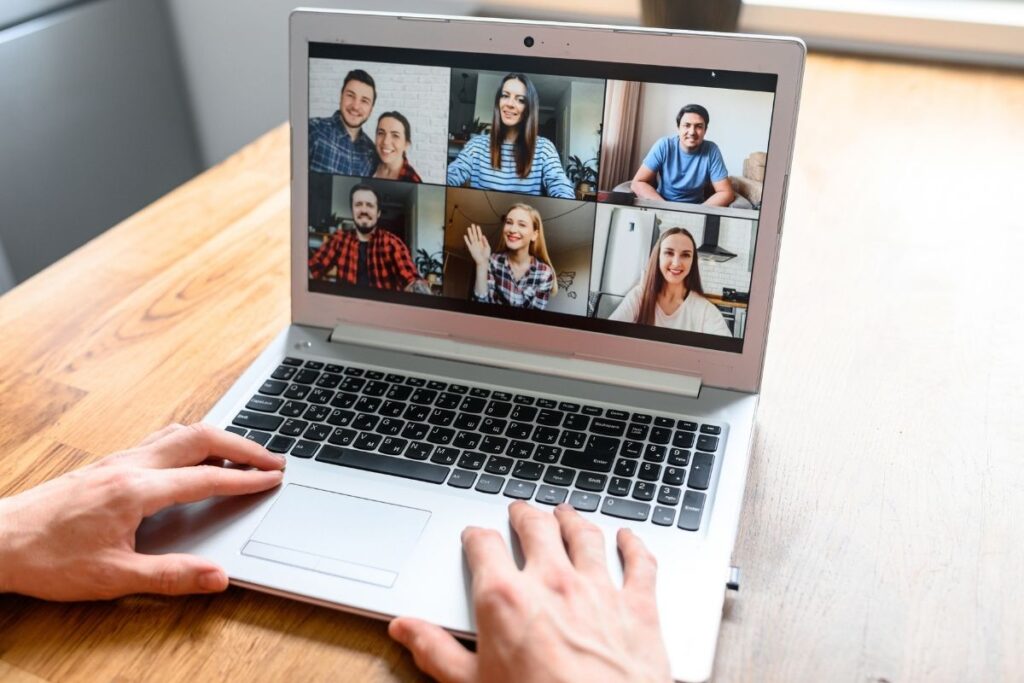 To make sure that you still get to celebrate this day with people you care about, you should check out virtual platforms such as Zoom. Many cannabis events were held using these platforms, so you know it works. Give your friends and family a call and gather them through these platforms while talking and laughing over CBD and cannabis items. This can be a memorable moment as you take a step into the new normal.
The Bottom Line
Doing your 420 celebrations responsibly is the best way to commemorate cannabis. So, take a step back and see how you can celebrate this day the safe way.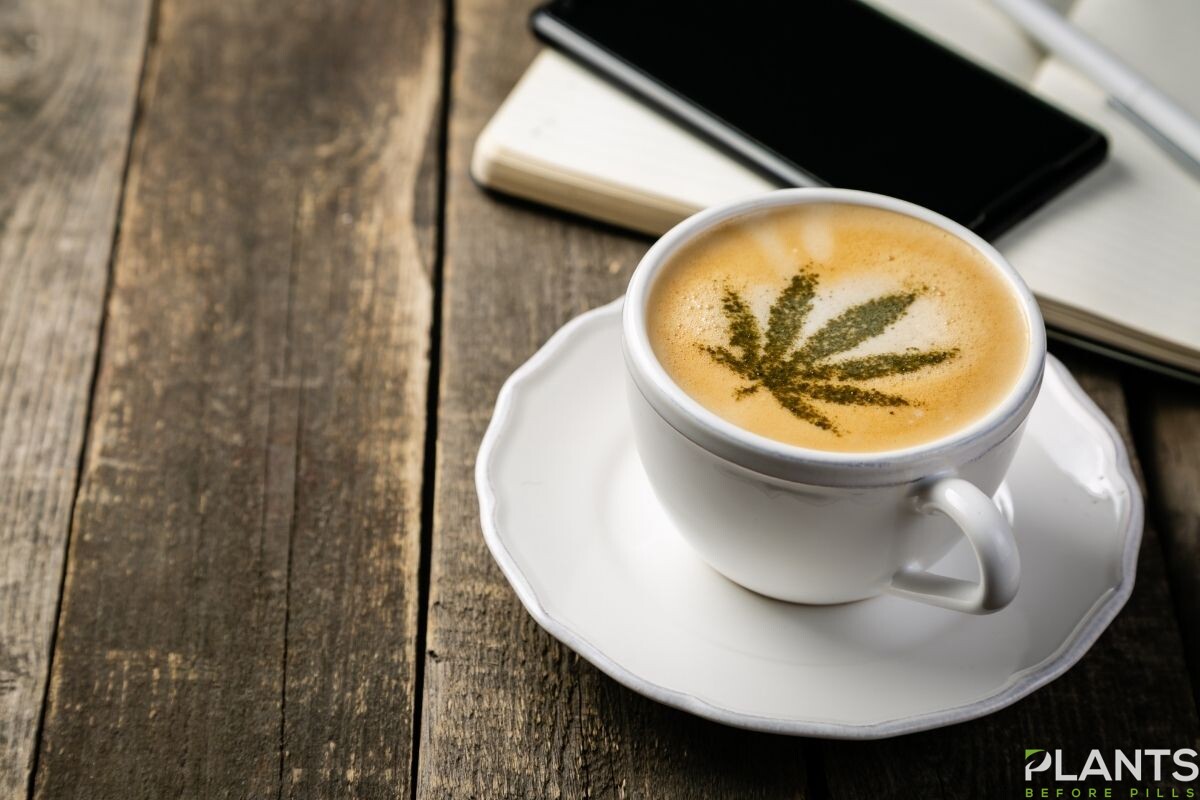 It is no surprise that we have coffee and anxiety in a country where more than 83% of its population drink coffee. What if the anxiety could be reduced? Cannabidiol (CBD) coffee might be just what you need to relax your nerves while still keeping you buzzed.
CBD is a chemical compound that has piqued the interest of those seeking some of the beneficial effects of THC, the psychoactive component, without the psychoactive side effects. In other words, it may help foster a sense of calmness and relaxation when refined into oil or processed into an edible, but it won't get you stoned.
Although CBD may not make you feel euphoric or drugged, many people report a general sense of wellness after taking it, and some people use it for pain relief. It's also often prescribed for anxious people, and it's been shown to help with epilepsy in some instances. In this article, we've listed topics where you'll discover the effects of CBD and coffee when mixed in a cup.
What Is CBD Coffee?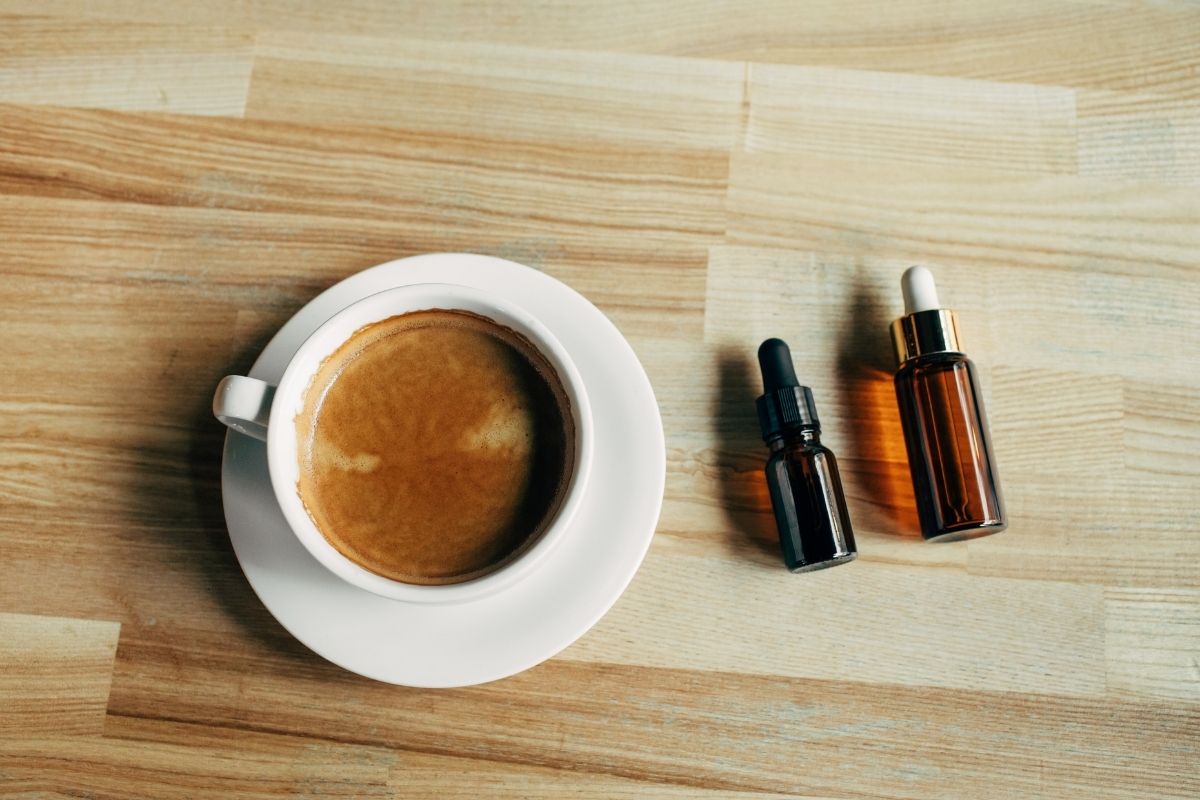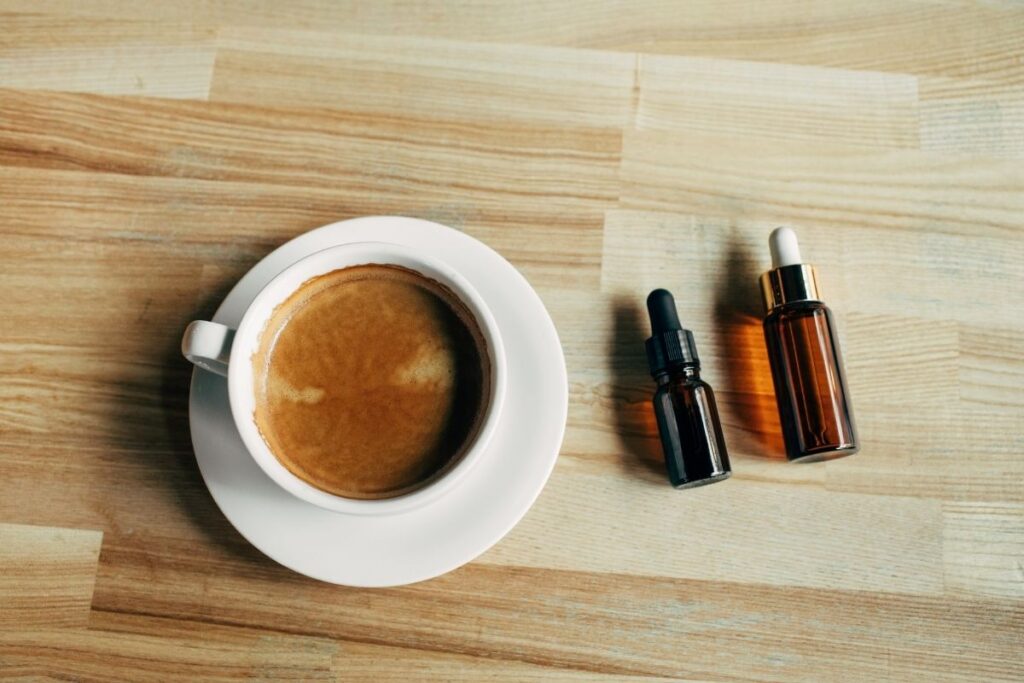 There are various ways to bring CBD into your body, and coffee is one way to rise in popularity. It is not surprising, particularly as coffee bars and specialty coffee shops are always looking for new and interesting flavors.
Coffee owners are still looking for new ways of attracting customers. Many coffees are submerged and sweetened with fructose syrup in calorie-rich creamers. It's time for coffee, which has potential advantages such as CBD.
Some coffee beans are infused with CBD by CBD firms. You grind and pack the coffee beans for sale. In this way, you can make baristas in a coffee shop or make a cup in your home privacy. However, CBD coffee is more common by incorporating CBD tinctures. CBD coffee is just as it sounds like: CBD-infused coffee, without intoxication, harnesses the beneficial effects of cannabis. CBD is perfectly legal to sell and consume CBD coffee, as opposed to weed.
Benefits of CBD Coffee (h3)
There are several advantages to making coffee and adding CBD to it. First of all, because caffeine speeds up the secretion and dopamine production, it plays a key role in the motives for reward-motivated actions to add CBD to your coffee.
Serotonin has the effect of a moderate antidepressant. The signs of depression can not be alleviated, but non-patients can take a more rosy view as they all want to go back to sleep.
Caffeine also makes the muscles stronger than themselves. It helps you to feel solid, secure, and ready for the morning journey. These are just a few of what a cup of CBD Coffee can offer to your system.
How CBD Coffee Works on Your Body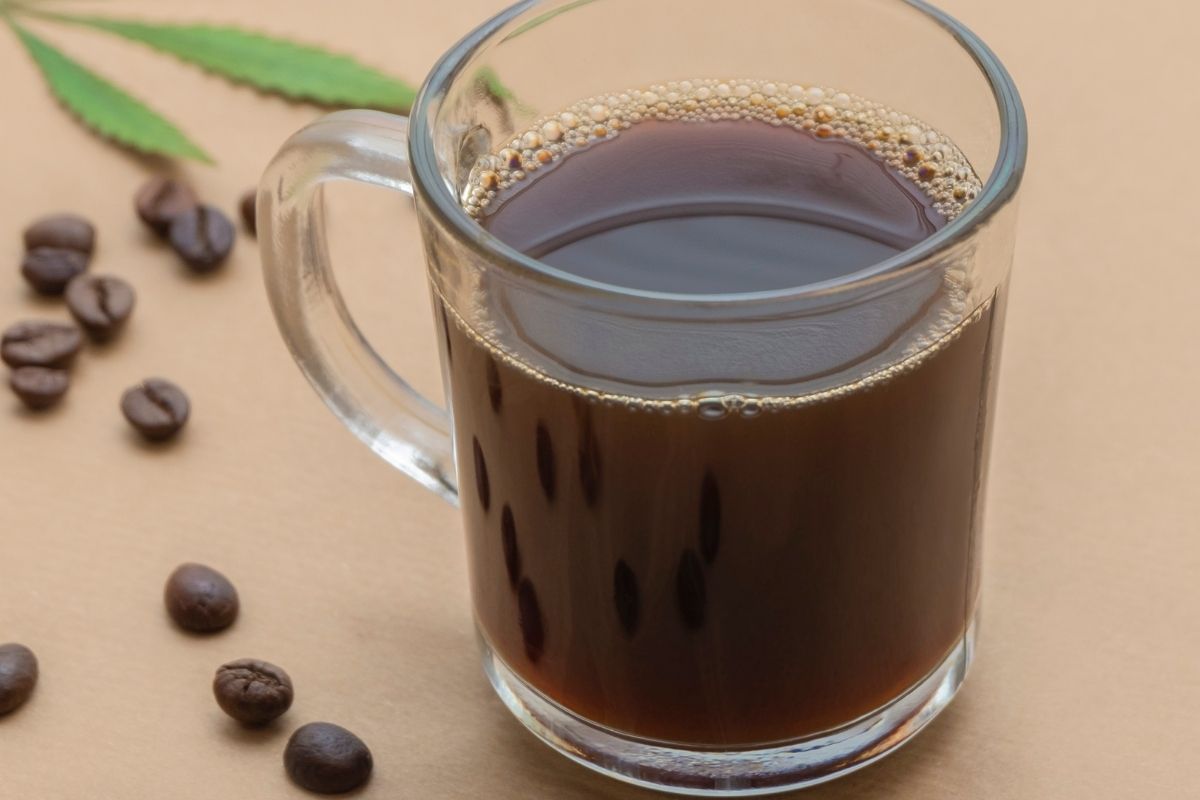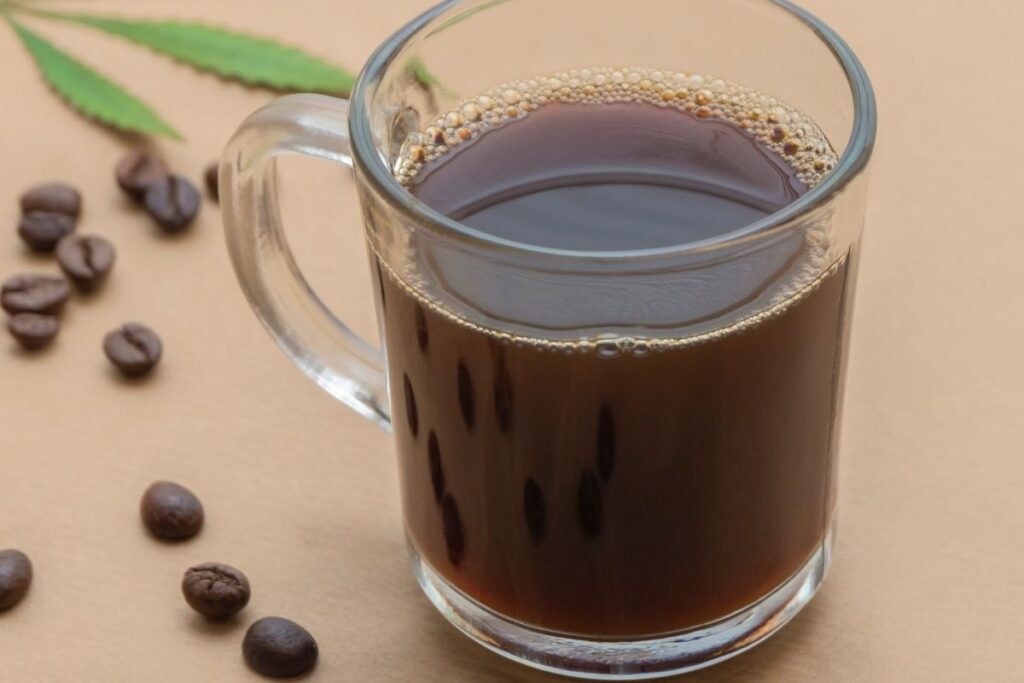 Before brewing a CBD coffee, it's best to understand if it is good for you. Caffeine joins the body as we drink coffee. It is structurally similar to adenosine which is a substance that binds to adenosine receptors. This association triggers a chemical reaction in the receptors of adenosine and nerves. As a result, we get exhausted.
Caffeine can bind to adenosine receptors because it is similar to adenosine. Caffeine, on the other hand, has no sleepy side effects. Caffeine, rather than waking us up, prevents adenosine from causing us to fall asleep.
Although caffeine is an excellent source of energy, it can also spark a harsh afternoon depression. Caffeine withdrawal symptoms can range from mood swings to jitters. Since CBD is often used to promote relaxation, some people love incorporating it into their coffee.
Takeaway
CBD coffee is a common topic right now, thanks to the many beneficial effects that consumers and experts claim it can have. Despite the new legalization of hemp cultivation for CBD, less testing has been conducted. However, it is understood that it isn't a psychoactive drug, it won't get you high, and it can help with a variety of health problems, like chronic pain.
You'll have to know for yourself whether it's appropriate for you. Before doing it, it's also a good idea to seek medical advice.
PH Search Avatar image CBD Recipe: Sparkling Rose Elixir Mocktail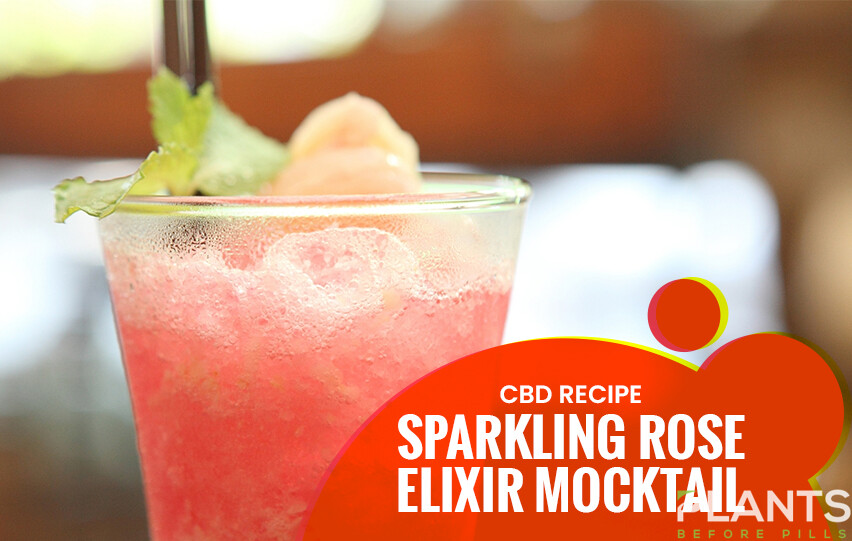 This nice, refreshing mocktail is the perfect drink after a long and stressful day. Being infused with CBD, it'll certainly help in soothing your frayed nerves, Watch this video to find out how to make this healthy and fun drink!
Cooking with CBD Oil: 3 Recipes You Can Make on 4/20 & Every Day
Want to explore ways on how to better enjoy the health benefits of CBD oil? You can work it into some easy-to-make healthy dishes. Watch this video to know how.