Does CBD Oil Have an Expiration Date?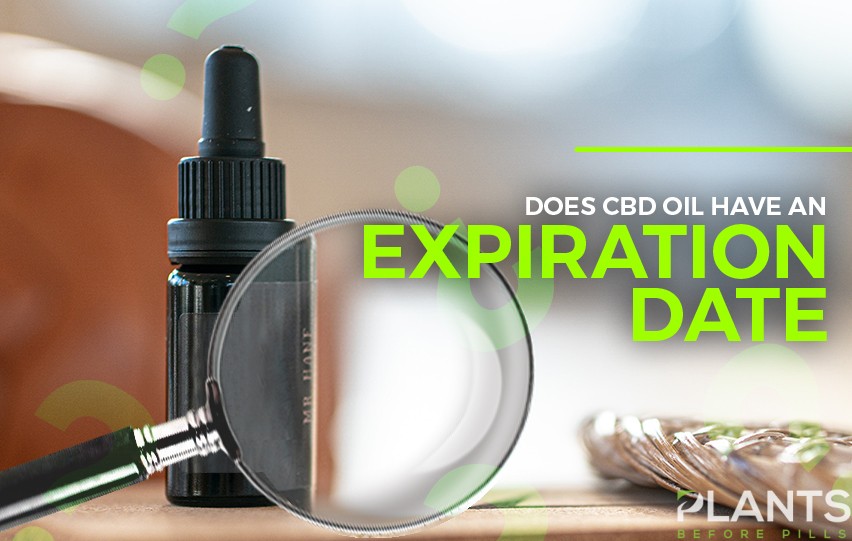 CBD oil is considered heaven-sent to most people. Apart from helping treat and alleviate chronic pain and other health conditions, this miracle oil of sorts is said to provide other numerous benefits to users. With this product gaining popularity and momentum in different parts of the globe, many individuals are stockpiling cannabidiol in their homes. There are many resources such as this free CBD reference ebook that are popping up to help anyone who wants to learn more about this wonderful compound.
While many individuals get excited over new products and releases in the market, this leaves buyers wondering just how long they can prolong their cannabidiol oil products and if these really do expire. After all, these aren't the cheapest options on the market, with potency and brand name being one of the purveyors of higher price tags these days.
For those who have recently gotten into the groove of purchasing CBD, you may be interested in reading more about the shelf life and expiration date of these items. Not only will you learn more about the proper storage methods, but also how the quality of oils, process, and packaging also come into play in preserving the lifespan of these products.
CBD Oil – What is It and What Does it Do?
Cannabidiol, or CBD for short, is a type of chemical compound called cannabinoid derived from the cannabis plant. Extracted from the cannabis plant, this is filled with terpenes, carrier oils, and natural cannabinoids coming to play in the mix. Making CBD oil is done by mixing the extract with carrier oils.
Unlike other cannabis or marijuana sources, cannabidiol products do not induce psychotic effects or that unwanted high in users. This is because it does not contain tetrahydrocannabinol (THC), the compound responsible for intoxication.
This product commonly used for managing anxiety and depression, as well as treating chronic pain. It has anti-inflammatory and soothing properties that help relieve pain and reduce stress. It is also used in treating neurological disorders such as epilepsy and multiple sclerosis.
The Shelf Life of CBD Oil – Does it Expire?
As with other types of oils, you should know that cannabidiol does go bad. It has an expiration date of 12 to 24 months or 1 to 2 years. Beyond this, the product can lose its potency, flavor, and quality. At times, such oil-based products can even turn rancid.
Cannabidiol extract is potent in itself. When mixed with other ingredients, such as carrier oils like that of coconut oil or hemp oil, the risk of degradation lies not with the cannabidiol extract, but with the carrier oils or the base liquid itself.
The quality of the plants the extracts were derived from, however, should not be easily dismissed, especially when this plays a significant role in affecting the overall shelf life of the product. Those that are extracted from high-quality and hemp and grown in ample conditions are said to last longer than those using industrial hemp.
The packaging should also be in dark or colored bottles to protect the product against heat, air, and light, all of which work to break down the product over time. Lastly, your way of storing also affects the product's shelf life, so, to ensure that your beloved CBD oil stays potent as possible, keep this away from sunlight.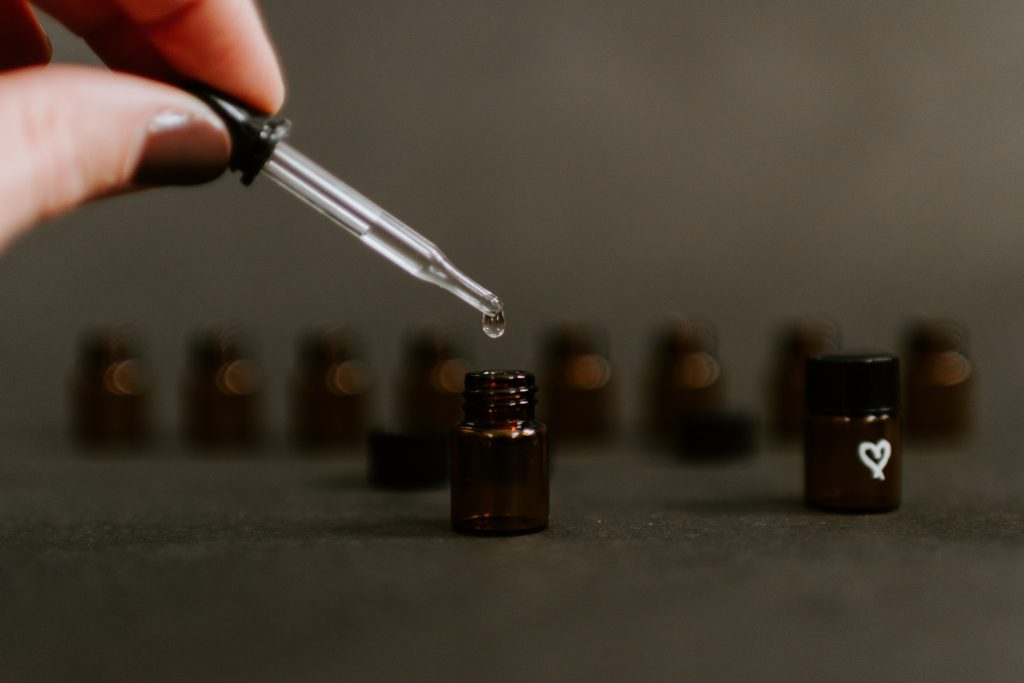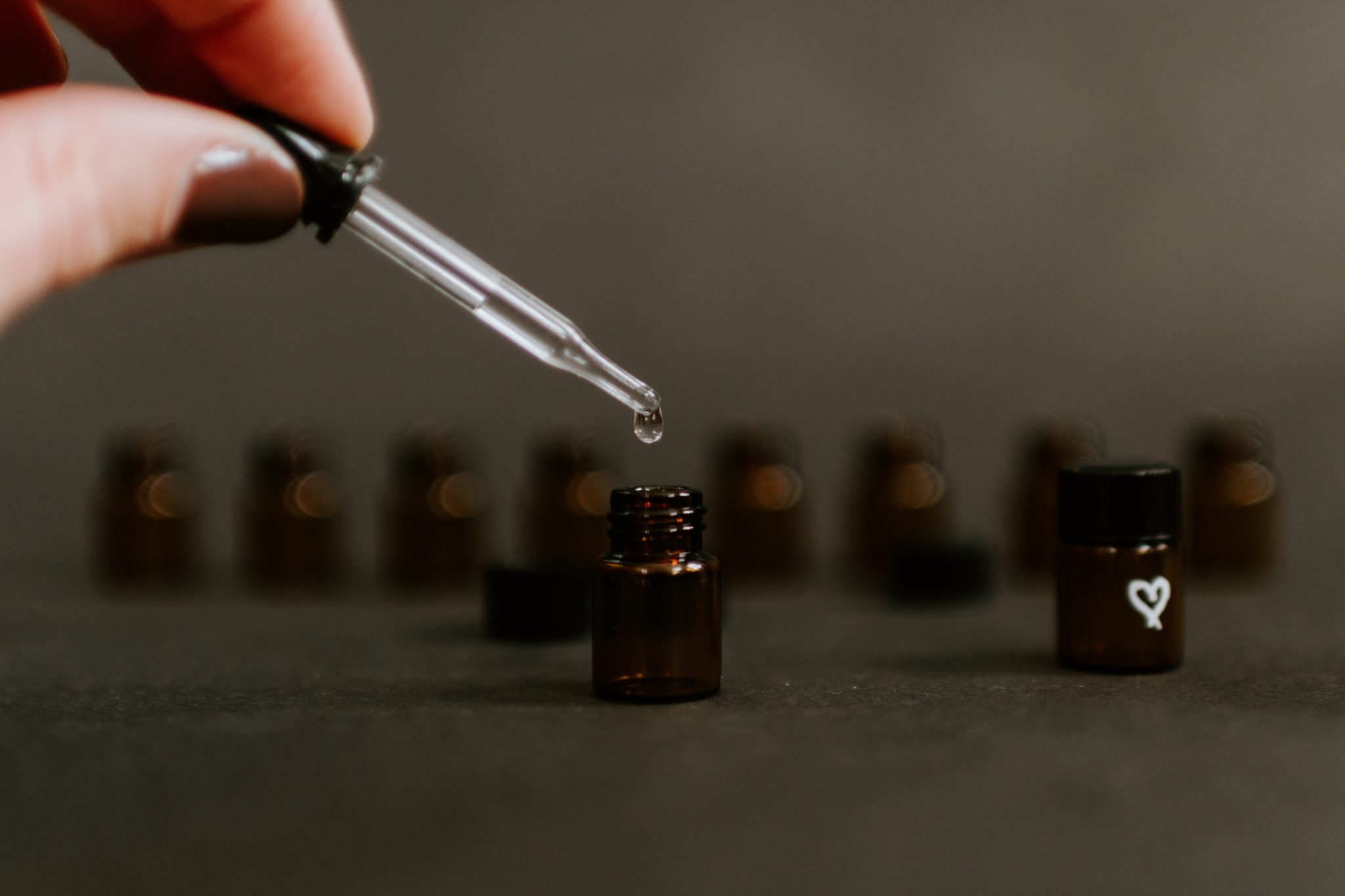 Proper Storage to Prolong CBD Oil's Shelf Life
Storing these goods are easy. To help prolong its shelf life and avoid carrier ingredients and oils from going rancid, make sure to store these in a cool, dry place. Don't place it in a sunny corner of your room or a hot space in your kitchen.
What most people do these days is storing their CBD products on their bedside table or in their pantry – all away from sunlight or direct (or indirect) heat.
The Bottom Line
Now that you know that CBD oil expires, you can take extra precautions to help prolong its life. Who knows, with these simple tricks, you might just be able to extend its freshness and potency for around two years – that is, if you don't finish it before that.
How the Stundenglass Gravity Hookah V2 Compares to the Plenty Vaporizer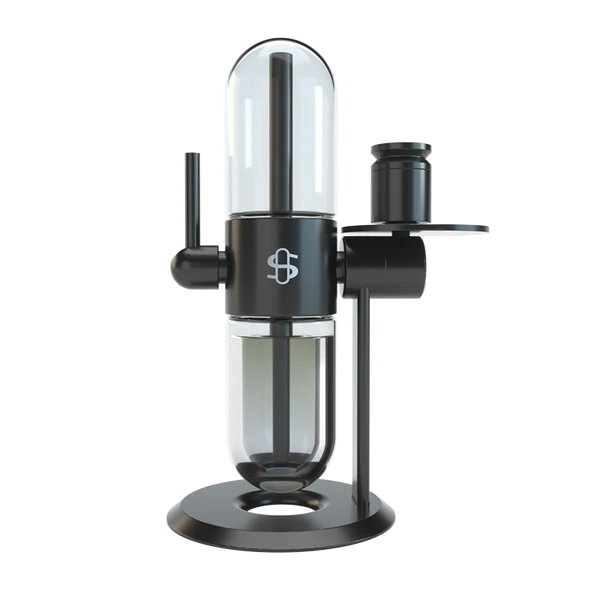 Are you considering purchasing a Stundenglass Gravity Hookah V2 or a Plenty Vaporizer? If so, then this blog post is for you! In this post, we'll take an in-depth look at the features and benefits of both the Stundenglass Gravity Hookah V2 and the Plenty Vaporizer, allowing you to make an informed decision as to which product is best for your needs. We'll also discuss how the two products compare to each other, so you can make sure you're getting the most bang for your buck.
Introducing the Stundenglass Gravity Hookah V2
Looking for a unique and high-quality smoking experience? Look no further than the Stundenglass Gravity Hookah V2, available now on vapor.com. This innovative piece combines the traditional hookah design with modern engineering for an experience unlike any other. The Stundenglass Gravity Hookah V2 uses kinetic motion activation to draw smoke from the bottom chamber up into the top chamber, where it can be enjoyed by up to four users simultaneously. With its sleek design and easy-to-use features, the Stundenglass Gravity Hookah V2 is the perfect addition to any smoking collection. Plus, with its durable construction and lifetime warranty, you can be sure that you'll be enjoying this piece for years to come. Don't miss out on the chance to experience the future of hookah smoking with the Stundenglass Gravity Hookah V2. Order now on vapor.com.
The Plenty Vaporizer
The Plenty Vaporizer is a high-quality device that has been in the market for a while. This vaporizer is known for its unique design, high-quality construction, and impressive vapor production. The device has a stainless steel cooling coil that ensures the vapor is smooth and flavorful. Additionally, it has an adjustable temperature control that enables users to select their preferred vapor density and flavor.
The Plenty Vaporizer is popular among vapor enthusiasts who prefer desktop vaporizers that deliver top-notch vapor quality. You can get your Plenty Vaporizer on vapor.com, where it is sold at an affordable price. This vaporizer is a reliable investment for anyone who enjoys vaping dry herbs, as it is built to last and offers an exceptional vaping experience.
However, the Stundenglass Gravity Hookah V2 stands out in terms of its unique design, efficiency, and durability. Let's dive deeper into the comparison between these two products.
The Verdict
After a thorough comparison, it's safe to say that both the Stundenglass Gravity Hookah V2 and the Plenty Vaporizer offer unique and enjoyable smoking experiences.
The Stundenglass Gravity Hookah V2 offers an aesthetically pleasing and luxurious design, with its handcrafted borosilicate glass and polished anodized aluminum. Its unique spinning motion creates a smooth and effortless draw, and the ability to customize the height of the smoke chamber allows for a personalized smoking experience.
On the other hand, the Plenty Vaporizer offers a more compact and efficient design, utilizing convection heating to evenly distribute heat throughout the dry herb chamber. Its temperature control system allows for precise temperature adjustments, resulting in a pure and flavorful vapor.
Ultimately, it comes down to personal preference. If you're looking for a luxurious smoking experience with customizable features, the Stundenglass Gravity Hookah V2 is a great choice. If you prefer a more compact and efficient option with a focus on vapor quality, the Plenty Vaporizer may be the better fit.
The Importance Of Pure CBD Products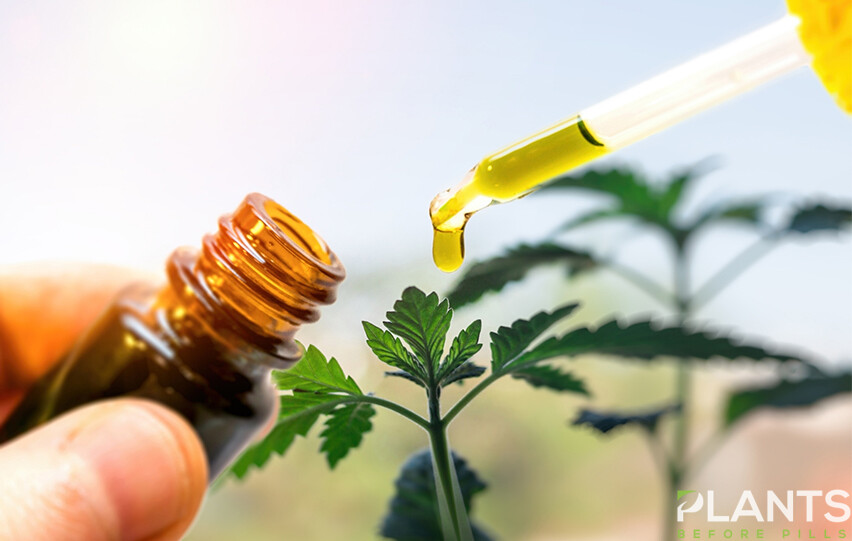 Pure CBD products are gaining popularity day by day, thanks to the health benefits of CBD. But what does pure mean exactly? You have undoubtedly heard about the hype regarding CBD oil and other products and their effectiveness in reducing anxiety and depression levels. You might have even tried it for yourself or seen someone use it for pain relief, but most people don't know that not all CBD products are created equal. In fact, many different variables are involved, one of which is the purity of the product itself!
The importance of pure CBD products
CBD is short for cannabidiol and is extracted from the hemp plant. It is one of the most common cannabinoids found in hemp plants. Cannabinoids are chemical compounds that are naturally produced by the cannabis plant to create its unique properties. Unlike THC, it is not psychoactive and doesn't cause any side effects like drowsiness or impairment. In fact, CBD has been found to be effective in treating many health conditions, such as pain relief, reducing anxiety and depression symptoms, and even treating cancer.
How to test and verify the purity of CBD?
Cannabinoid content. THC is the psychoactive compound found in cannabis, but CBD is not. However, some companies use "CBD oil" as a marketing term to refer to cannabis-derived products that have high levels of THC and only trace amounts of CBD. Therefore, it's important to test your product for cannabinoid content and ensure that it contains at least a certain level of CBD.
Pesticide content. Pest control products are used by many farmers and manufacturers so they can grow their crops without pests destroying them or getting into their products' supply chain during production stages. However, these pesticides may be harmful if consumed by humans on a regular basis because they can cause cancer or other illnesses over time (even though some claim there's no proof yet). To ensure that your product does not contain any traces from these pesticides or others like it, test for pesticide content before buying anything off the shelf in stores around town!
Heavy metals & microbial contamination: These two tests are done together because they both have similar goals: determining if there are any dangerous substances present within an item being sold today—whether food-related items like milk powder mixes; pharmaceutical drugs manufactured overseas; etcetera—then stop using said item immediately! If this happens, don't panic because we're here for you; just call us right now so we can take care of everything else instead!"
Make sure that you analyze the label of the product and look for a certificate of analysis (COA)
When buying a CBD product, make sure that you analyze the product's label and look for a certificate of analysis (COA). A COA is a document containing information about an item's source, quality, purity, and potency. This document can help you determine if what you are buying is exactly what it says it is or if it has been tampered with in any way.
What should I look for in a COA?
• The company that provided the test results should be listed as well as their contact information
• The date when the tests were conducted can also be included in this document
• The location where these tests were run should be indicated by using geographic coordinates or GPS coordinates
Before purchasing any CBD product, it is important to cross-check its quality, ingredients, and purity. You should look for a product that has been tested and verified by an independent third-party lab. You can also look at the ingredients used in the product as well as its purity before purchasing it.
Conclusion
The importance of pure CBD products cannot be emphasized enough. Pure CBD oil is not only beneficial for your health, but it can also help in treating chronic pain, anxiety, and depression, among others. However, it is important to keep in mind that not all CBD products are made equal; therefore, it is necessary to ensure that the product you buy meets the right standards before purchasing it.
New study shows CBD may protect against COVID-19 [VIDEO]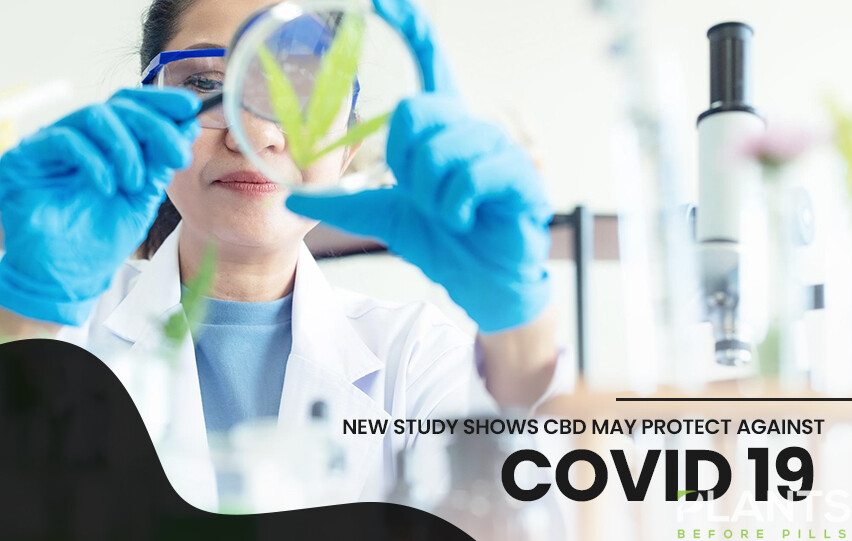 As variants of Covid-19 continue to emerge, some Canadian researchers are exploring how synthetic cannabidiol (CBD) may help prepare cells against SARS-CoV-2.