Does Kratom Really Help Athletes to Burst Out In sports?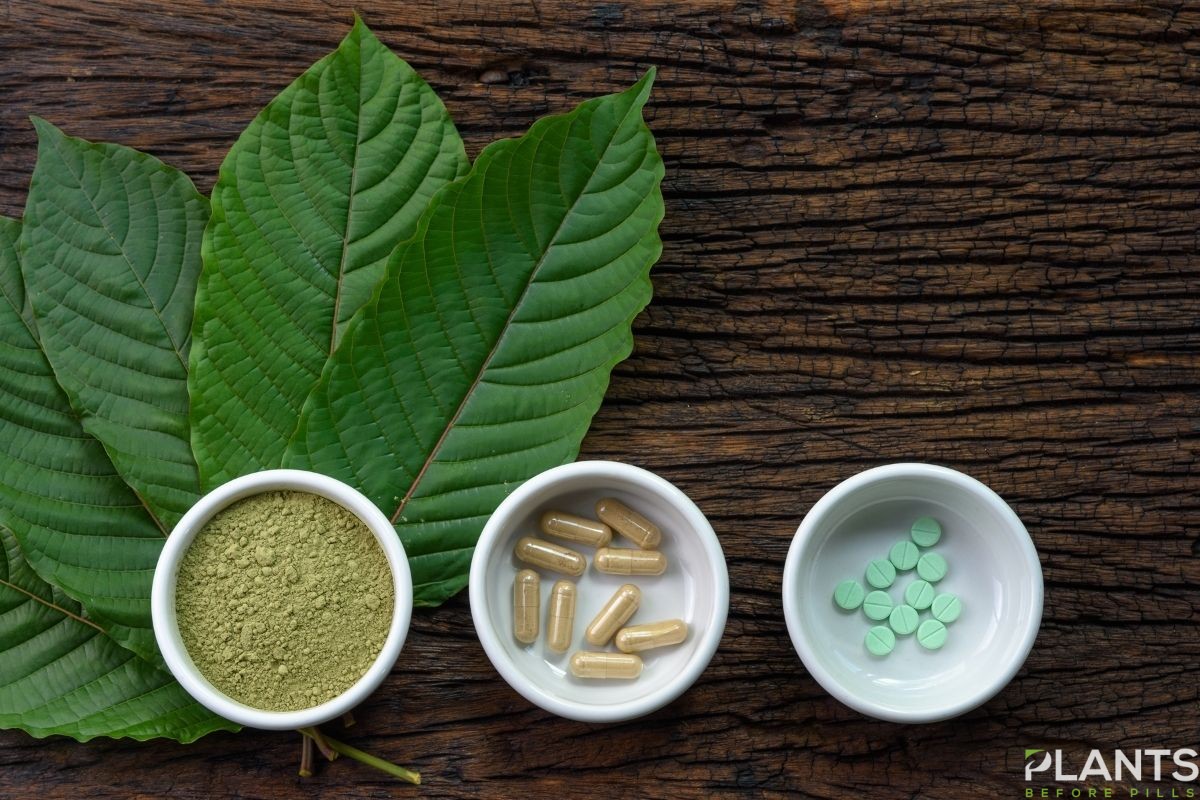 Pain can be a huge enemy for athletes. One muscle pull and your entire training fall out of proportion, rendering you stuck to the bench for a week or more. Sometimes it is not the setback but the actual pain that makes an athlete more depressed.
Although there are several great pain killers in the market that are commonly used by athletes to treat pain but not all of them are as effective as they sound, especially when it comes to serious sports injuries. Therefore, athletes often need something strong that can help them relax and elevate their mood at the same time.
Out of all the herbal and pharmaceutical pain present in the market, Kratom is the one getting the spotlight at present. This popular herbal supplement helps reduce pain, help with anxiety and depression, and elevate mood. It has become quite popular among athletes these days because of its wide range of herbal benefits. But the question is, is it effective?
Today in this article, we are going to be discussing whether Kratom helps athletes burst out in sports or not. To reach a conclusion, you first need to understand what Kratom actually is, how it works, and how it helps athletes reach their full potential and manage pain during intense workout sessions.
What is Kratom?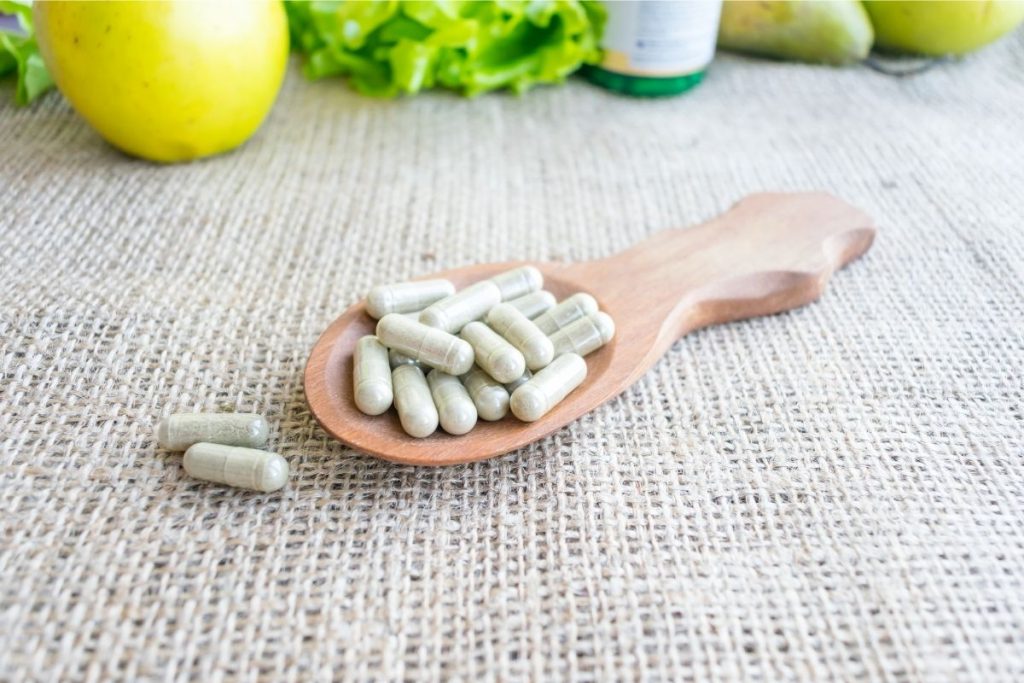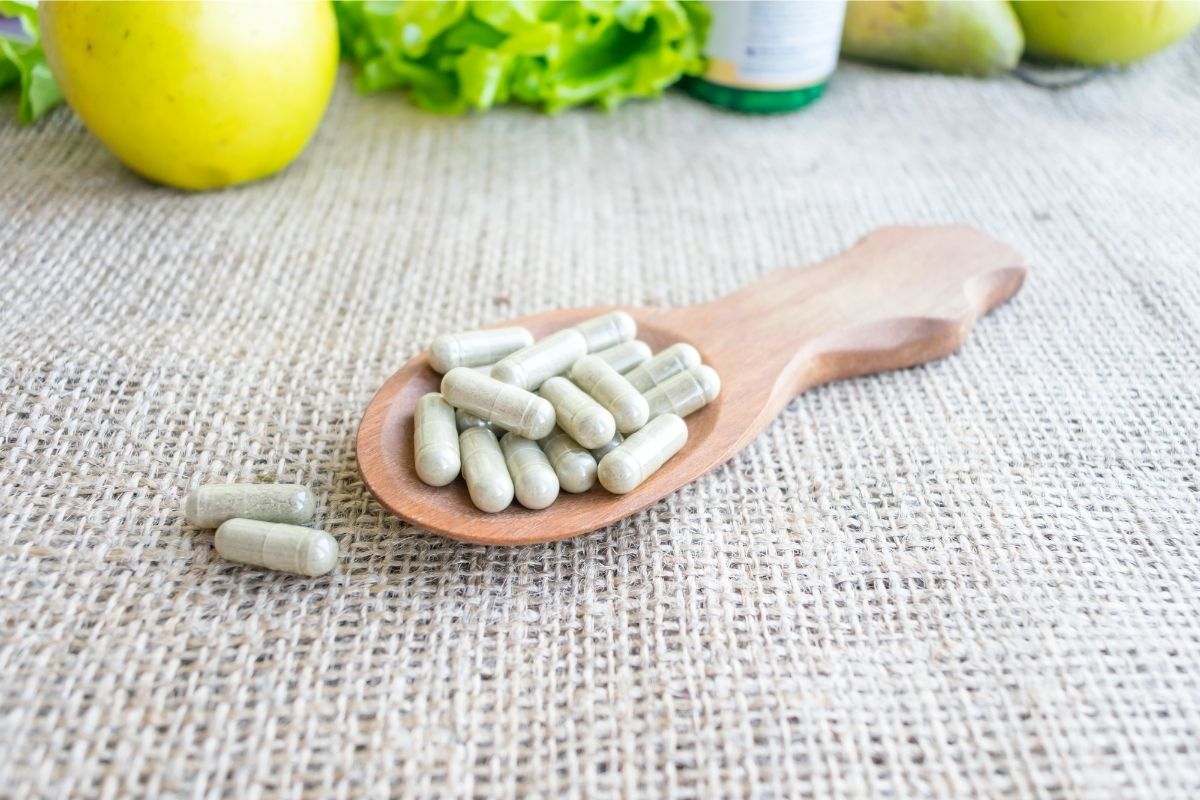 You might have heard of Mitragyna speciosa, commonly known as Kratom, an herbal supplement traditionally used in many South Asian countries to treat a number of medical conditions and get an additional energy boost. Derived from an evergreen tree, Kratom is known to contain compounds called alkaloids.
According to research, Kratom contains 35 different alkaloids, out of which mitragynine and 7-hydroxy mitragynine are the most commonly found and legally distributed around the USA and other countries. Although popularly used as a mild stimulant when used in low dosage, it can also have opioid-like effects when taken in high dosage.
Kratom is commonly distributed as an herbal supplement. FDA and DEA haven't yet approved Kratom as a legal drug because, according to them, it is a drug of concern. But it is still commonly used as a pain-relieving herb by individuals all around the globe.
What Does Kratom Do?
Kratom works the same way as many opioids that are commonly supplied in the pharmacies. The herb contains certain compounds called mitragynine and 7-hydroxy mitragynine, which bind to the pain receptors in your body. They prevent the receptors from detecting pain, which ultimately helps reduce the perception of pain.
Since the compounds render your pain receptors useless, thus no pain signal is sent to your brain. Thus your mind doesn't respond to the pain, making you think as if there is no pain in the first place to treat. Cool, right? Well, it is known to be quite effective, according to the years.
According to the studies conducted, individuals today are using Kratom to treat pain, elevate the mood, and treat depression, anxiety, stress, and other severe disorders that affect your brain. Furthermore, since it has the same effects as opioid but less effective, therefore, many use it to quit opioid drug addiction as well.
A number of studies have been conducted on the Kratom in the past couple of years, but there have been no proven studies that suggest whether the drug is safe to use for a prolonged period or not. A report published in the International Journal on Drug Policy in 2010 suggests that 130 Kratom users found the drug to be affordable, effective, easily available, and without any major side effects.
Furthermore, there are no studies at present that suggest the health side effects of the drugs specifically. Since it is an opioid, thus its side effects are linked to the side effects of the opioids sold in the markets. Even the best Kratom for pain from the best websites such as kratom krush has side effects, so you must use it carefully.
How Kratom Helps Athletes Burst Out In Sports?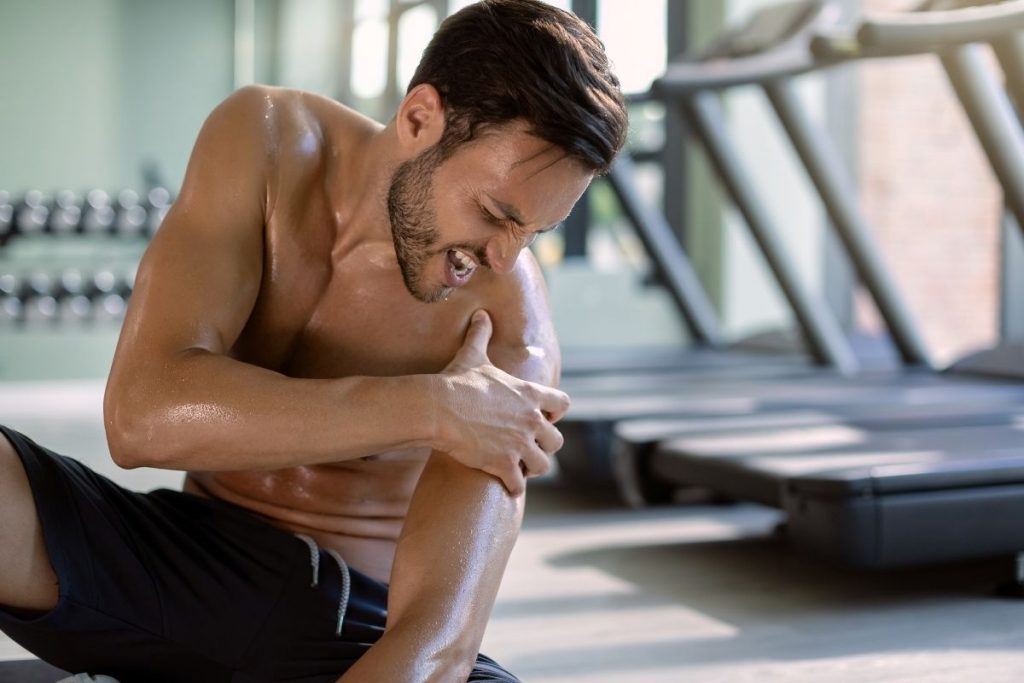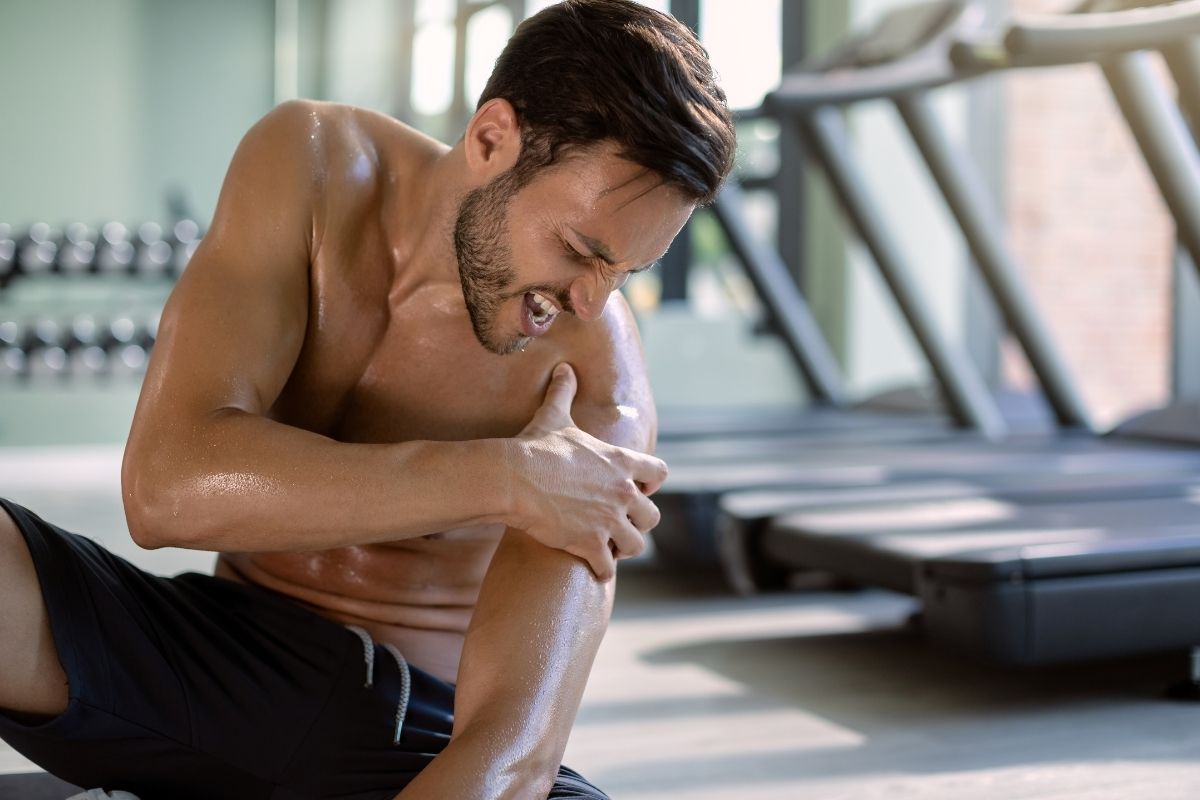 When it comes to sports, painkillers aren't as effective as they sound. Your everyday opioids such as Ibuprofen don't help relieve muscle pain, joint inflammation, swelling, and pain after surgery. It is simply ineffective for extreme pain. Furthermore, the pharmaceutical painkiller comes with a number of side effects that affect the athletes' performance in a negative manner.
This is where Kratom comes in and helps. Due to its pain-relieving properties, it directly hits the pain points in the athlete's body and gives instant relief. The thing that makes Kratom stand out the pharmaceutical drugs is that it is a natural pain-killer without any proven long term side effects at present.
Furthermore, apart from relieving pain, it is known to offer a wide range of other health benefits such as muscle relaxation and uplifting of mood, which help enhance the athletes' performance. Taking Kratom in a controlled dosage can have relaxing and pain-relieving effects without any major side effects that might affect the athletes' performance.
According to the athletes who have been using Kratom for pain-relieving purposes, it is one of the best natural remedies they have found to overcome their day to day extensive workout pain. Furthermore, the natural opioid doesn't affect their performance at all!
Commonly Known Risk and Side Effects of Kratom
Although Kratom has been proven to be safe by the users, scientists and professionals aren't sure of whether it should be a legal drug for individuals to access easily. Since it is sold as a dietary supplement; thus, it is not regulated by the FDA or DEA. So there is no way of knowing where the ingredients on the package are the same as the ones inside the food item.
Furthermore, professionals believe that the use of Kratom can become addictive as well. Individuals who start using it on a daily basis might end up with severe side effects such as hallucinations and mood swings.
Plus, there are around 35 different alkaloids in Kratom. There are different strains of Kratom as well, so it is impossible to say which ones out of all are the best for pain reliving or safe to use in an overall sense. There is a lot yet to be discovered and proven about Kratom therefore; it might be unsafe to consume something you fully don't understand.
According to research and studies conducted, here are the most common side effects that you should keep a lookout for even consuming Kratom regularly. Nausea and constipation and quite common, but here are the others that you might experience from time to time;
Muscle tremors
Itching
Sweating
Dizziness
Dry mouth
Seizures
Hallucinations
Liver damage
Takeaways
Kratom is one of the most popular herbal remedies used by individuals around the globe to treat a number of medical conditions. From pain-relieving to anti-stress properties, Kratom comes in different strains that offer different human body benefits.
Whether you are an everyday gym enthusiast or an athlete, consuming Kratom to manage your pain can be quite helpful and affordable as well. But make sure to consult your doctor in case you have any medical conditions. Furthermore, make sure to take it in controlled quantities with regular intervals to avoid the chances of getting addicted.

What Kratom Strain Has The Most Alkaloids?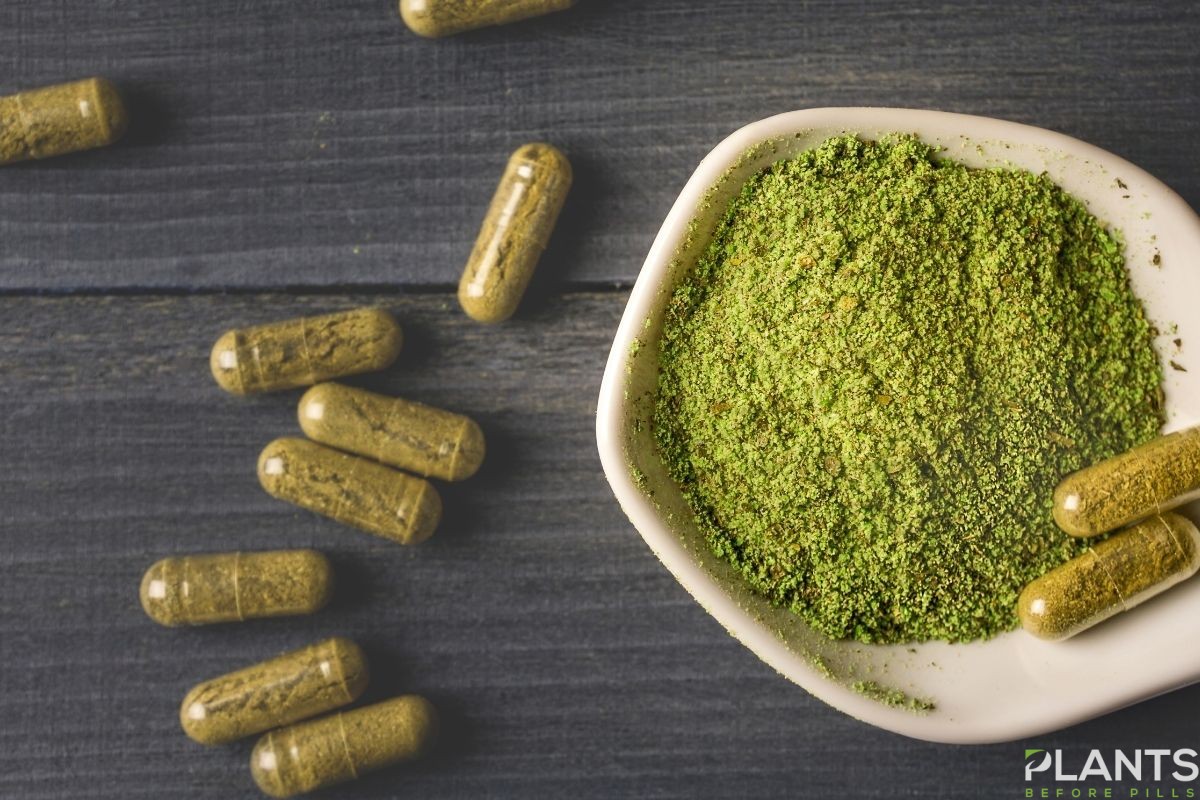 In a time when natural alternatives such as cannabis are gaining mainstream popularity, more and more people are becoming curious about similar options. This is why kratom is slowly being looked into by cannabis consumers and even those who are simply into such options. At this time, there is not a lot of kratom education sites out there, so getting accurate information on kratom is not always easy.
Don't get us wrong, though. Many people use kratom even before the legislative progress achieved by the cannabis community. In fact, it has been easy to purchase kratom online.
What makes this plant a popular pick, you ask? The simple answer is this: its alkaloids. There are 28 alkaloids found by researchers in this plant. Each strain has a particular degree of alkaloid content that can affect its properties. If you are looking for the one that has the most alkaloids, here's what you need to know:
Common Alkaloids Contained by Kratom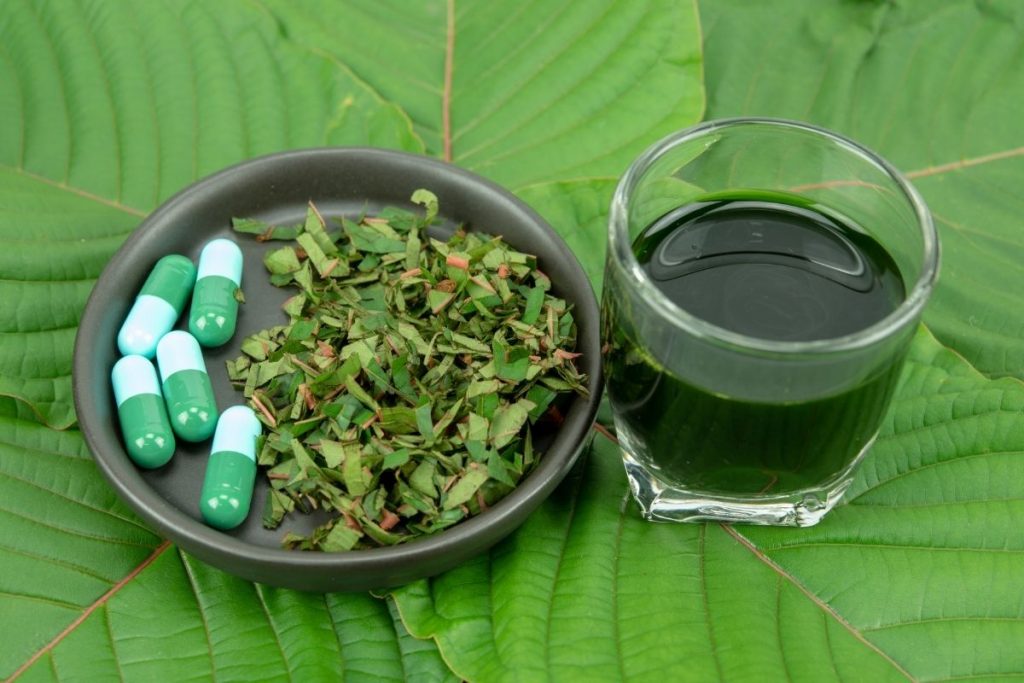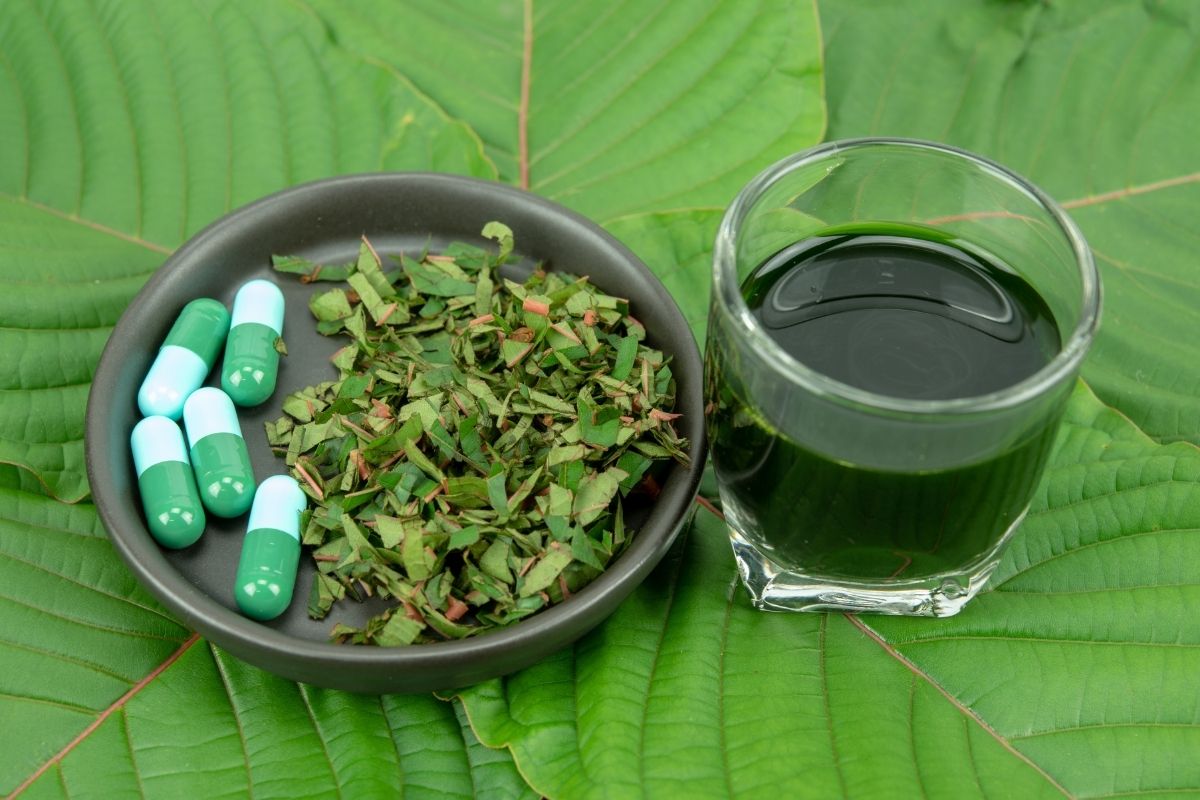 Mitragynine is one of the most common chemical compound abundant in many strains. In fact, the plant is known to have a more than 60% concentration of this substance. It is an indole that can act as an analgesic, antitussive, antimalarial and antidiarrheal. It is also being observed as a possible psychedelic antagonist.
Because it is the most major component of the plant, many believe that it is compound largely responsible for the plant's medicinal effects.
This compound is considered a great analgesic and potential mu-opioid agonist. It also offers antitussive and antidiarrheal properties. Like mitragynine, it is thought to be one of the chemicals that give kratom its medicinal potentials.
Oddly enough, these are relatively rare as it composes only around 2% of the alkaloids in a lead, with some even have undetectable amounts. Despite this, it is highly potent. It is ruled as the psychoactive compound in the plant.
This compound is known as the second most abundant content in the plant, occupying around 6.6% to 7%. It is a muscle relaxer. However, more research about this alkaloid is needed to fully understand its capabilities.
Another notable content of the plant is rhynchophylline, which is known to reduce fever, regular heartbeat and anti-inflammatory. Studies show that it is a non-competitive NMDA antagonist. Some even found that it can have effects on dopamine and the 5-HT receptors. However, leaves only have less than 1% of this.
This muscle relaxer and a sedative are known for its hypotensive effects. This means that it can cause low blood pressure. However, it is present in leaves in extremely small amounts, even lower than rhynchophylline.
So, What Kratom Strain Has the Most Alkaloids?
The thing about the alkaloid content of kratom strains that most of them are present in different varieties but they come in various amounts. This is why some alkaloids' effects are more apparent when consumed compared to others. So, if you are looking for a type that can best address your concern, make sure to find one that is known to have such effects.
For example, if you are looking for energizing effects such as those offered by mitragynine, then you should look into getting the Bali strain. The same goes if you need pain-relieving, relaxing or stimulating effects. There are lots of strain to consider, which means that you should find out how each type can affect you to make sure that you get the desired outcome.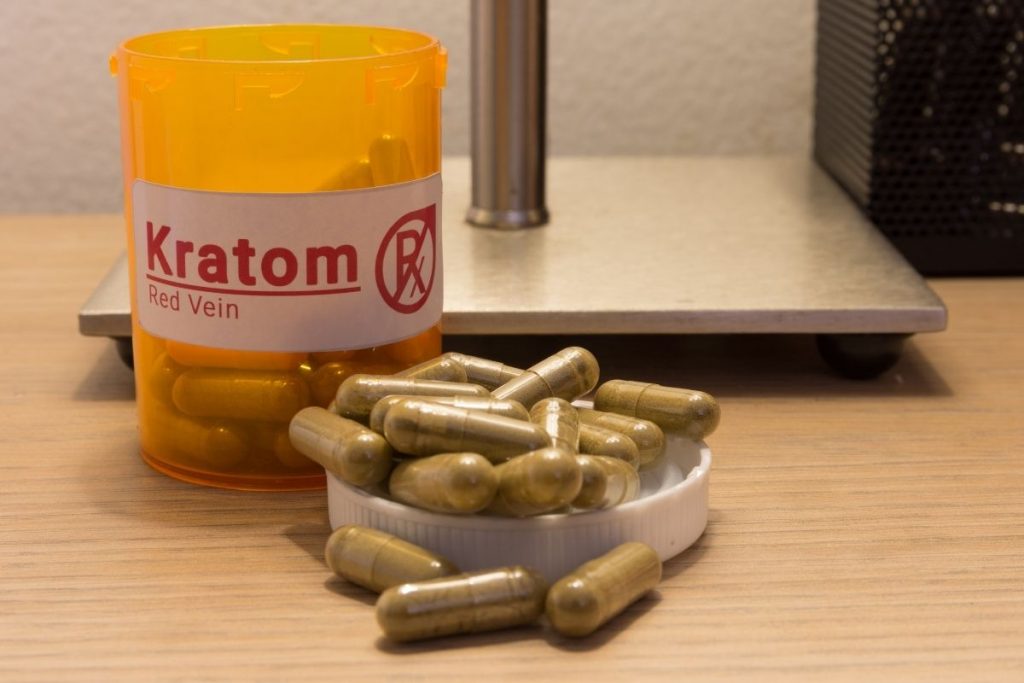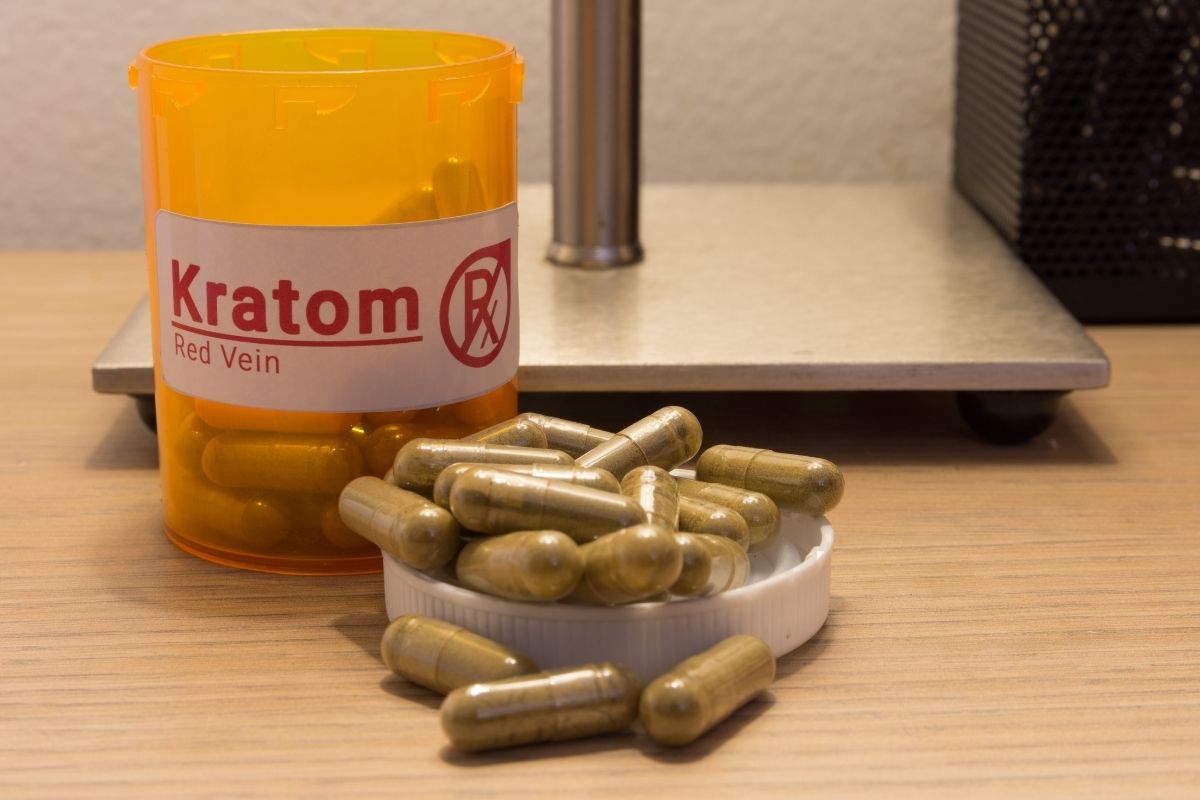 The Bottom Line
Seeing that there is a wide variety of kratom that offers different effects, the best kratom strain is one that caters to the effects you want to attain. This way, you can regulate your expectations and achieve the results that you are looking for.
How To Make Kratom Tea: A Simple Guide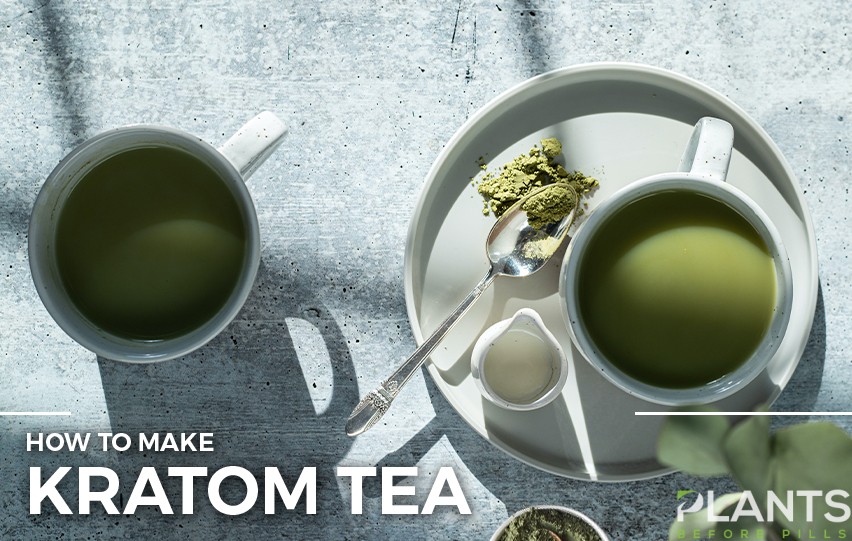 The kratom tree is native to Southeast Asia. You can use its leaves to make kratom tea with the kratom products of your choice . These leaves are rich in alkaloids and mitragynine, the two ingredients that make for the basis of the kratom. Kratom is familiar to people worldwide as a natural stimulant, and it has a soothing and relaxing effect.
One of the most popular ways of taking kratom is drinking kratom tea. The tea can treat chronic pain and anxiety, help with opiate withdrawal, etc.
There are three strains of kratom: white vein, green vein, and red vein. Just like you can enjoy the benefits of kratom in different ways, there are several different ways to make kratom tea.
After reading this, you will want to visit a retailer or online shop that sells kratom powder and enhance your health by making kratom tea, perfect for everyday use.
Kratom Tea Preparation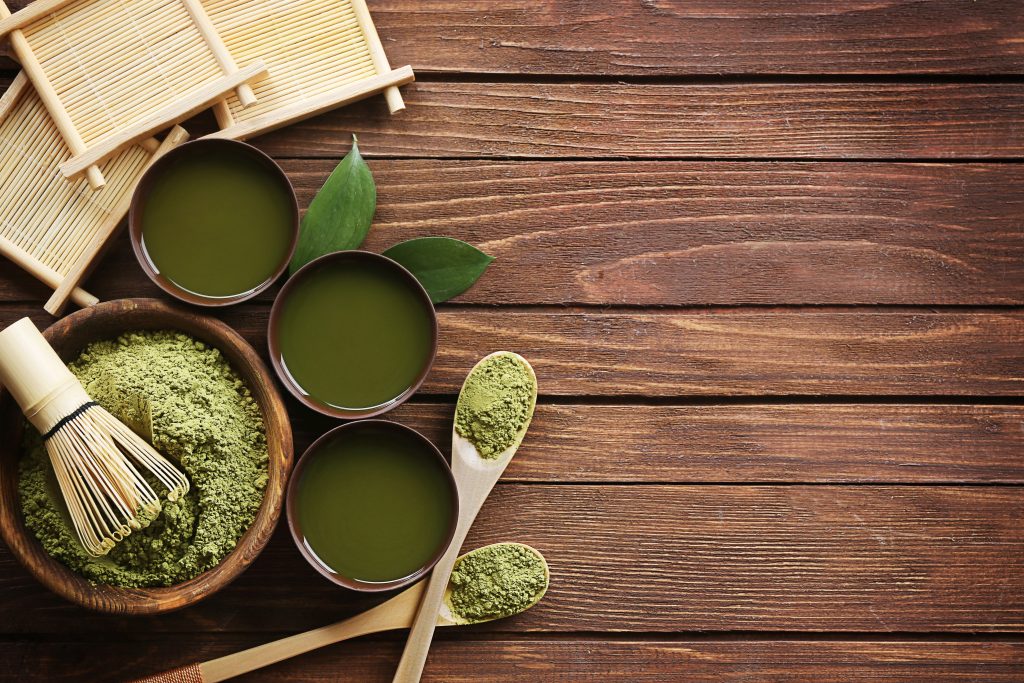 Now, let's delve into how to make kratom tea. The first important thing is to choose a potent strain.
Since each kratom strain is rich in natural alkaloids, letting your powder or leaf roll in boiling water isn't a good idea. Never put your kratom leaves or powder in the boiling water. Instead, let your teapot cool down for a couple of minutes.
The best way to prepare kratom tea is to let it simmer for a while. That's one of the best ways to ensure maximum potency of your tea. To make it extra delicious, feel free to add some lemon juice to your powder or leaf as the citrusy acid keeps the alkaloids consistent.
It's also essential to mention that both the effect and flavor depend on how long you let your tea steep. You should start with small doses, 1-2 grams of kratom per cup. Here are a couple of methods to make tea.
Boiling Pot
Boiling pot is probably the most common method of preparing kratom tea. Put water in your pot and let it boil. Add the right dosage of kratom powder or leaves and allow it to simmer for 10-20 minutes.
Take a cheesecloth or mesh strainer and pour your tea through it into a container for storage or serving. Since kratom tea is quite bitter, use any sweetener or honey and lemon.
Teapot
The teapot method requires tea bags that you can either buy or stuff yourself. Simply place the amount of powder or leaf in a tea bag and place it directly in the teapot. Pour hot water over it and let it soak for 10-20 minutes.
When you're making kratom tea, it's important to harness the full potential of your brew. The following tips will help you do that.
Don't Use Boiling Water!
Since kratom is rich in alkaloids, the active chemicals that bring all the health benefits, the best way to get the most out of your kratom crushed leaf or powder is by using hot water that has been slowly cooled. Instead of boiling kratom in the pot, simply add hot water to your kratom tea mix.
Add Citrus Fruits for Extra Refreshment
The nitrogen in kratom alkaloids tends to degenerate when exposed to high temperatures over longer periods. This affects the potency and flavor of your brew. However, you can refresh your tea by adding citrus fruits such as a lemon or an orange.
You can also add an acidic ingredient such as vinegar or an apple cider. It will slow down the degeneration of the chemical compounds in the tea, thus improving the flavor and adding a refreshing twist to your brew.
Add Some Sweeteners to Mask the Bitterness
Kratom is known to have a very, almost unpleasant bitter taste. This could be a turn off for most people. Since kratom tea brings many benefits for your health and well-being, it would be such a waste to discard all these benefits over something so trivial as bitterness.
So, to get rid of that nasty bitter taste, you can add any sweetener you like. The most recommended ones would be agave juice, honey, or stevia.
Add Additional Flavorings
While you're at the sweeteners, why not improve the taste by adding additional flavorings. The range is extensive, but the best guesses would be cinnamon, citrus zest, or ginger.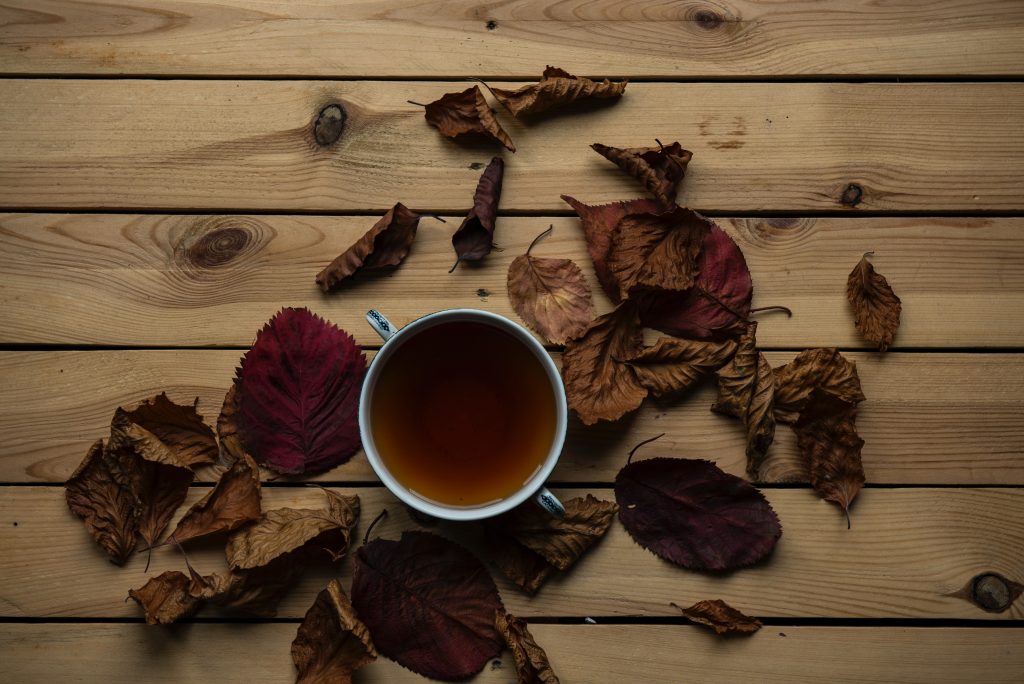 Stir, Stir, Stir
Stirring is a must when preparing kratom tea, especially if you're using powder. Unless you want to end up with kratom powder sticking to your palette and continually reminding you of the bitterness you were trying to avoid, you must stir constantly.
This will allow you to create a smooth texture of your tea flavor while ensuring maximum potency.
So, there you have it. We have gone through the process of preparing kratom tea, and we shared some helpful tips. With all this information, you're sure to get a perfect cup of kratom tea. Enjoy!
Kratom: 4 Reasons Why It's Worth Exploring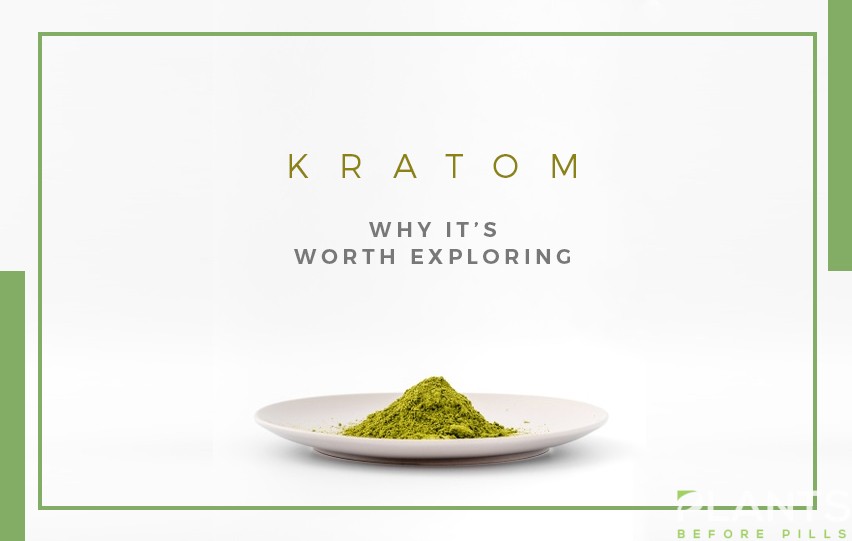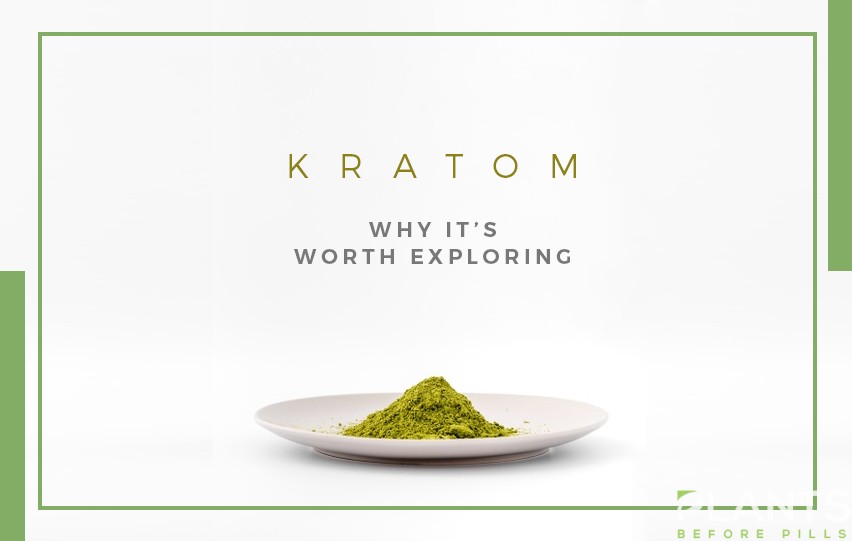 If you have been closely monitoring the Internet and been finding ways to keep yourself healthy, chances are you've seen this term once or twice. You might have even seen or heard about this in the news, especially with the Food and Drug Administration (FDA) and the Drug Enforcement Agency (DEA)'s interest in cracking down on these products.
While Kratom powders and extracts tend to draw flak from these government agencies, there's still a large buzz surrounding this product, now more than ever thanks to many claims that it helped them wean off their addiction. However, apart from serving as a relief of sorts for opioid addiction and withdrawal, there has been a growing following for this herbal supplement/recreational drug because of its mood-boosting capabilities.
With all the mix of information around Kratom, it may be challenging to know exactly what's what. To shed more light on this product, we'll be tackling what this really is and why you should explore this herbal plant/recreational drug. Take a look.
What is Kratom?
Before anything else, kratom, otherwise known as Mitragyna speciosa, comes from a tree with the same name. Native to Indonesia, Malaysia, Papua New Guinea, and Thailand, its leaves have been used as herbal medicine to treat a variety of conditions. In particular, it has been used to address pain as it attaches to similar nerve cells in your brain to even helping manage sleep and other health conditions.
Today, it is also being utilized as a recreational drug of sorts and is consumed in a number of ways. The most popular being brewed into a tea, being utilized in cooking, and even being chewed. It is also being smoked or ingested through the use of ground-up pills.
Why You Should Incorporate Kratom in Your Life
Provide Pain Relief
Though the FDA and the DEA claim that kratom has no medical benefits, it has long been used in different parts on the globe, particularly in Asian regions, to treat chronic pain and even opiate-related withdrawal pain.
Other illnesses and conditions such as diarrhea, diabetes, fever, and hypertension have also found significant results when this is consumed. All of these pain-relieving benefits can be attributed to the alkaloid found within kratom, such as mitragynine which is recognized for its analgesic properties.
Enhance Mood
More than physical pain, this herbal drug is also considered a miracle worker as it eases emotional pain by promoting a euphoric feeling, thus inducing a general feeling of contentedness and even happiness.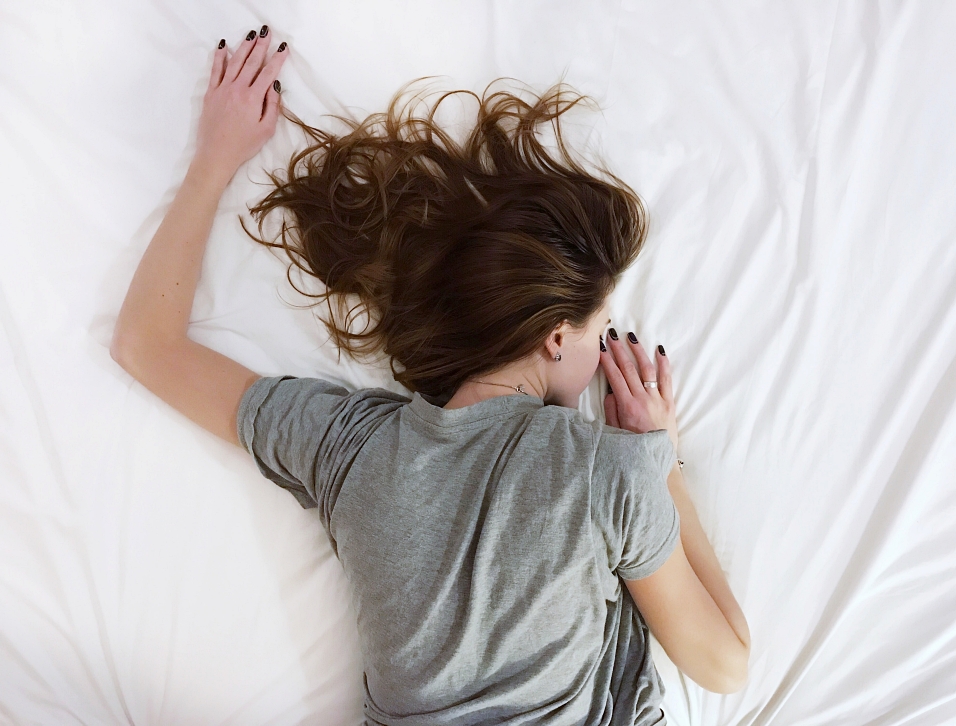 Address Sleep Problems
One of the effects of consuming this is drowsiness. Higher doses of this drug can lead to sleepiness and even induce individuals to be in a dreamlike state. By consuming this plant, you can help treat sleeping problems such as insomnia as it can help lull you into a deep and restful slumber, allowing you to take the next day feeling much more energized. If you wish to address this particular concern, taking a cup of tea might work in your favor.
Boost Immune System
For those who wish to feel more energetic and who want to strengthen their immune system, this drug will provide the burst of energy that you need to conquer the day. Moreover, it can also help you to become more relaxed and reduce your stress and anxiety levels, both of which tend to trigger and agitate your immune system.
The Bottom Line
Though there are still many studies conducted on kratom, there's no denying the possible health benefits it can afford individuals. With the guidelines above, you can best gauge how you can incorporate this into your everyday life and why it's even worth exploring in the first place. If you decide to purchase, there are many places to find kratom for sale online as well as locally in retail shops.