France Cannabis Legalization Debate Fails to Count Race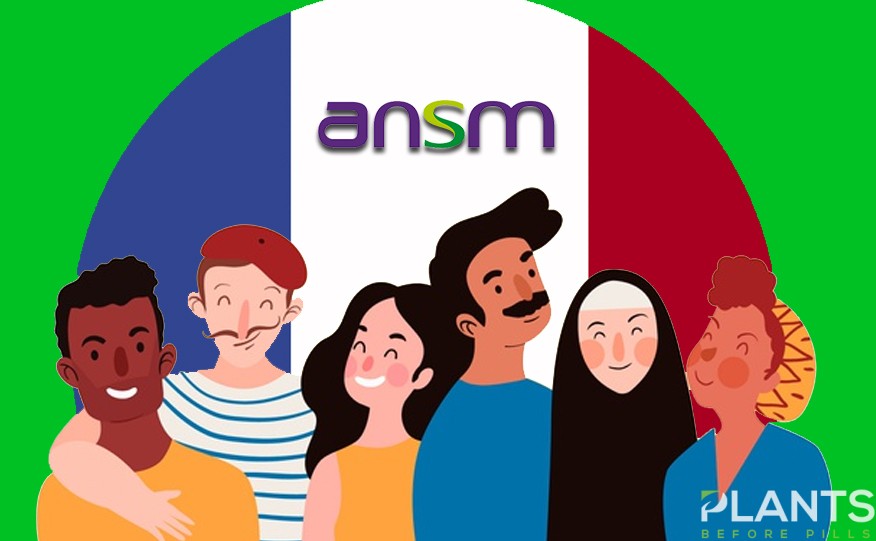 The French Agence Nationale de Sécurité du Médicament et des Produits de Santé (ANSM) recently allowed related authorities to conduct hearings in relation to medical marijuana legalization. According to Quartz, medical practitioners and cannabis advocates have been calling for this since 2013.
Cannabis has been illegal in France since 1970. The country's decision to jumpstart dialogues aiming to shed light on the feasibility of medical marijuana takes a similar route as the United States.
In the US, this move resulted in the legalization and regulation of medical cannabis in many American states. However, Quartz pointed out France's marijuana conversation fails to take into account race as an important part of its cannabis history.
'Hidden war on drugs'
In the 50 years that cannabis is illegal in the country, studies show that Muslim minorities living in France received disproportionate negative impacts.
Records show that of the estimated 69,000 prisoners in France, 1/5 of the convictions are drug-related. Moreover, a study by the French National Assembly revealed that in 2010, there were 117,421 drug arrests. Around 86% of this number is related to marijuana.
The study also showed that there was a significant increase in cannabis-related arrest for "simple use." In fact, the annual number grew from 14,501 in 2000 to 129,683 in 2015.
According to Farhad Khosrokhavar, a sociologist specializing in the French prison system, around 50% of the people imprisoned in the country are Muslims with Arabic origins. France has 67 million people and only 9% of them are Muslims.
Quartz noted that the records suggest that around 1 in 6 French prisoners "may be an Arab Muslim man" who was charged with marijuana possession or distribution.
A history of misinformation
The marijuana policies in France is highly influenced by a history of misinformation. According to Quartz writer David A. Guba, Jr., hashish (another term for the plant) was seen in 19th-century France as a herb that induces "insanity, violence, and criminality."
In fact, this misinformation permeated Algeria, a French colony during the 19th century. Psychiatric hospitals were filled with Muslims who suffer from "folie haschischique" or reefer madness.
Such misinformation still persists until today and evidently influences current drug laws in France. According to Guba, the "historic racism" related to marijuana remains to exist in the country.
French Muslims are bound to benefit from the proposal to legalize and regulate marijuana, along with cannabis enthusiasts and doctors.
Proposed Bill in Colorado to Protect Marijuana-User Employees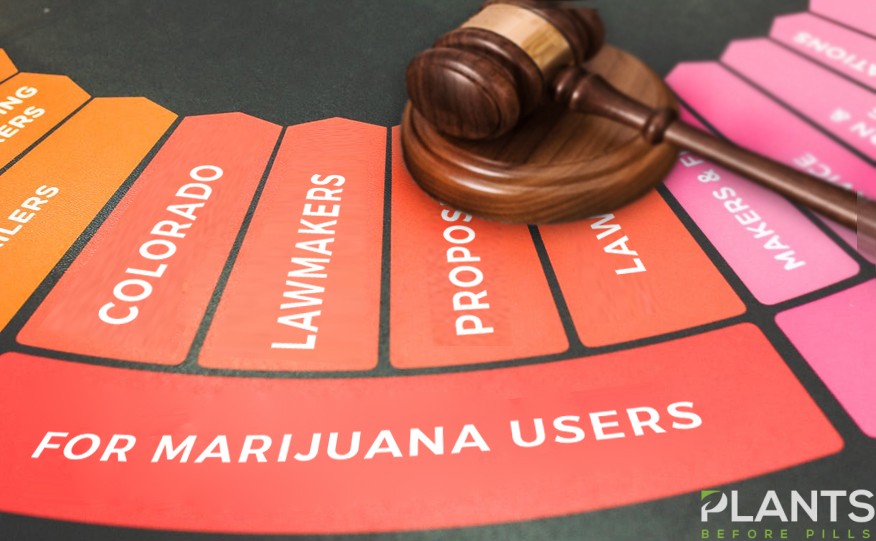 Two Colorado lawmakers had proposed to pass a law preventing businesses from firing employees who use cannabis outside of their work hours.
The HB20-1089, which was introduced by Democratic Rep. Jevon Melton of Aurora, prohibits employers "from terminating an employee for the employee's lawful off-duty activities that are lawful under state law."
If passed, the bill will override a decision made by the Colorado Supreme Court in 2015, which upheld the decision of the company Dish Network in firing its employee, Brandon Coats, after the latter failed a random drug test in 2010.
While Coat's use of marijuana is considered legal under the state law, the Court ruled that the decision to fire Coat is valid as the state's "lawful activity" statute is only limited to activities that are legal under both state and federal level. Since marijuana use remains to be illegal at the federal level, this prevents people from recognizing the practice as a lawful activity.
"It was just a glaring gap that we have here in the statute, especially when we're supposed to regulate marijuana like we are with alcohol," commented Melton. "If someone's able to drink while they're at home and on their free time, as long as they're not coming into work intoxicated, then they're not penalized with their employment."
Proposed Bill  – What's in it?
Under the bill proposed by Melton, "lawful activity" will be defined as those that are legal under the state law. This would make the use of marijuana a lawful activity, thus preventing employers from firing workers that engage in the said activity.
Melton's bill is currently supported by fellow House Democrat Rep. Jonathan Singer of Longmont, who claimed that terminating workers over their legal marijuana use negatively affects the poor and that the state should "wipe the slate clean" for those who use the drug.
In 2012, voters approved the ballot initiative to legalize recreational marijuana use in Colorado. However, despite the amendment, employers can still fire workers who are to be caught using cannabis on or off their work hours.
"We're really not creating a new law. This law has been on the books when it comes to alcohol and tobacco use; we're just expanding," Melton explained. "The way it's written now, it's broad enough to cover anything the legislature would legalize in the future. We didn't want a future legislature to come back and revisit this when they legalize something else."
Raleigh County Welcomes Medical Marijuana, Votes Unanimously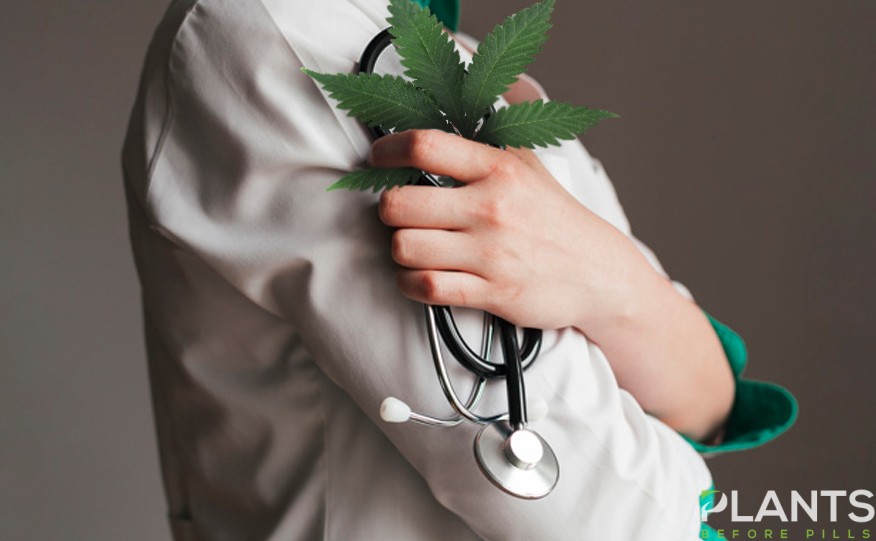 Located in West Virginia, Raleigh County has now unanimously approved the coming of medical cannabis in the area. The commission all passed a vote to welcome medical marijuana businesses seeking permits to operate in the state last Tuesday, January 14, 2020. The initiative is filed under the West Virginia Cannabis Law.
The meeting was conducted in a quick and easy manner, all lasting under five minutes. The special meeting also proceeded smoothly as no one opposed the acceptance of the West Virginia Cannabis law.
Present at the special voting metering was Raleigh Commission President, Dave Tolliver, as well as commissioners Linda Epling and Ron Hedrick. The three representatives unanimously voted in favor of the law.
Medical Cannabis in Raleigh County
Despite not being required under the law to enact such formalities, the Metro News of West Virginia reports that the commission deemed the meeting "symbolic… as though it would be best to have this on the agenda, take a formal vote, list it within our minutes, then send a letter to the state to let them know we have done this," states Jeff Miller, Raleigh County administrator.
Under the new ruling, businesses seeking to open up shop and operate their medical marijuana firm may do so provided the county commission and public health department approves applicants together.
Representing the commission, Miller shares, "What we're doing is, we're just authorizing and reaffirming that allowances of these businesses will occur in Raleigh County."
Miller continues to say that "We will now be recognized by West Virginia Department of Health and Human Resources that Raleigh County is a county that has gone on record and allowed these businesses to operate in Raleigh County."
Apart from providing consumers and patients access to medical marijuana in the area, the initiative is also expected to give rise to numerous employment opportunities and industry growth.
Following the passing of the cannabis law, the locale issued a deadline saying that the application period for interested businesses in gaining an operating permit is until February 18, 2020.
Although the county will now be receiving applications, President Tolliver notes that the application process could be tedious. The commission is still waiting to determine what zone they'll be falling under prior to fully approving applications.
Approximately $50,000 are required from growers or processors for the permit fee. Meanwhile, revenues from cannabis businesses will be allocated for the Medical Cannabis Program Fund by 55%. 45% will be geared towards law enforcement training and the Fight Substance Abuse Fund.
Marijuana Stocks – What to Know When Investing In Cannabis Industry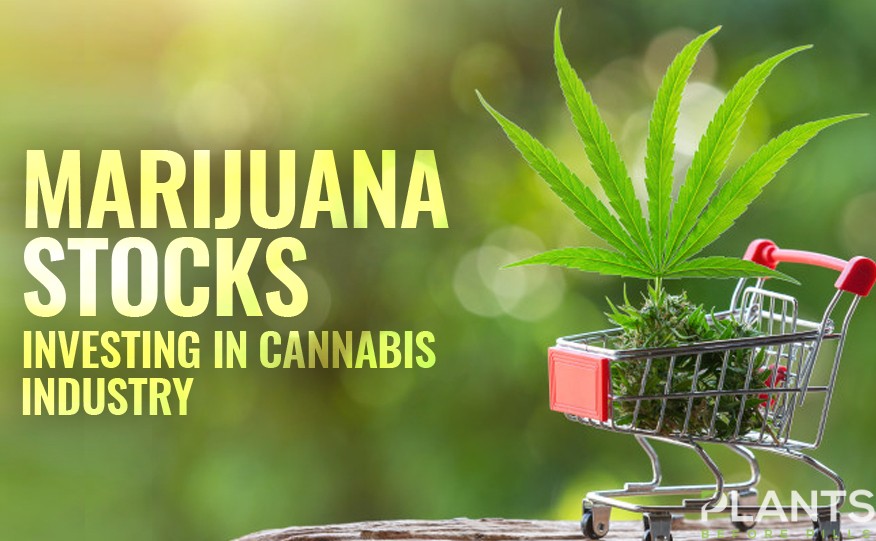 As the decade starts, you might be keen on finding ways on how to better handle your finances and even grow your money. Financial advisers and even industry experts would say that one of the best ways to do this is by investing in marijuana stocks. This is where cannabis products and CBD products come in.
If you have been keeping your eyes peeled on the news, you might have seen marijuana stocks on the rise. Not to mention, the industry is undoubtedly growing at a slow and steady pace that's been predicted to keep rising in the next few years.
Whether you are an avid enthusiast of the old green herb or simply an individual who is eager to take charge of his future, there's no denying that the money is on cannabis.
Because of the steady climb and the momentum MJ has been getting, investing in some of the hottest companies and stocks are ideal. While it is indeed quite a challenge to part with your hard-earned money, there is no time like the present to strike while the iron is hot.
Why Invest in CBD Products
Before you jump in headfirst, it is always best to know what makes your chosen industry stand out from the crowd. In this case, we are talking about marijuana.
Alongside the recent waves of legalization hitting different parts of the United States of America as well as other countries, it seems that the new year has only brought prosperity in the region. More than providing a sense of hope after a nine-month downfall, marijuana stocks are once again seeing a rise in demand not just within different states in the country, but also in other parts of the globe.
The popularity of these can be chalked up to the public support rallying for marijuana legalization in the country. According to the Pew Research Center, 59 percent of adults in the United States say cannabis should be legal on both the recreational and medical level. With more people showing support and interest for the businesses, one can certainly expect returns in investment in the near future.
In addition to the growing support from different sectors of society, there are now more avenues and dispensaries where MJ goods and CBD oil products are now sold. From online websites to brick and mortar stores, it appears that one of the key factors why cannabis is getting more attention these days is its accessibility. After all, in a day and age where buyers are all about buying bang for buck deals, they can find establishments and licensed producers to give the down-low on what they intend to purchase.
Above all, more brands and products are joining the market. Together with the rise of new businesses and the strengthening of old ones, the novelty of new products seems to pique everyone's interest.
Different Types of Cannabis Products
Prior to investing in the stock market, it is essential to have a deeper understanding of the different cannabis products at play in the market today. This allows potential investors like you to determine which route seems the best for you and what falls in line with your interest.
Edibles, marijuana, skincare vapes, concentrate– you might be asking, "what categories do these fall into?" On the one hand, there is medical marijuana. This category focuses on providing pain relief and pain management, as well as administering treatment to patients whose medical conditions can greatly be managed with marijuana. Among the products on the market, the most popular modes are tetrahydrocannabinol or THC, which contains the psychoactive compound, and cannabidiol or CBD, the non-psychoactive counterpart.
Recreational marijuana, on the other hand, focuses mainly on providing the public with access to products that are geared towards their enjoyment and relaxation. This mainly involves using THC-based goods. However, CBD oil items still remain highly in demand because of its versatility and potency – such as those found in skincare, edibles, and the like.
Marijuana Stocks Making Waves
Now that you are aware of the types of goods available on the market, it is high time that you learn more about the different players and companies in the field. Take a look.
Ancillary Product and Service Providers
These players are responsible for providing products and services that allow MJ-related businesses need. These include lighting systems and another equipment one may need to grow marijuana in the best conditions, and sometimes that includes fertilizer. These industry specialists are also regarded for their consulting and management services.
Drugs and medicine are undoubtedly one of the biggest players in the field because it caters to a wide range of patients with varying conditions. This is a primary reason why numerous biotech companies dedicate their operation and their resources towards developing and manufacturing cannabis-based drugs for its customers.
In short, biotech firms are in charge of creating medicines or treatments. These are usually aimed towards reducing and alleviating pain, reducing inflammation, relaxing muscles, stimulating appetite, and battling cancer cells.
One of the success stories is the rise of Epidiolex. Finally, approved in the United Kingdom by the Food and Drug Administration (FDA), the drug is now able to cater to Dravet Syndrome and LGS, two kinds of rare epilepsy found in children. GW Pharmaceuticals, with its Sativex brand targeting multiple sclerosis, also took 19 years in the making prior to making an outbreak in the sector.
Cannabis Exchange-Traded Funds (ETFs)
An ETF is responsible for providing investors with the chance to lower the risk of their investment. Rather than putting your money all in one place, an ETF provides individuals with investments in different fields within the industry. Apart from those found in this list, many ETFs are delving into partnerships and acquisitions of cannabis research facilities.
Growers, Producers, and Manufacturers of CBD Products and Cannabis
Cannabis items and CBD oil goods remain at the core of this thriving industry. This sector is mainly responsible for planting and growing marijuana as well as selling marijuana-based products in licensed establishments and dispensaries.
CBD firms, on the other hand, are focused on using the non-psychoactive component of the hemp plant and using it for other benefits such as pain relief, inflammation control, and the like.
What to be Mindful of When Investing in Cannabis Stocks and Products
Although the United States has taken steps to legalize both medical and recreational cannabis in the country, legalization on a federal level is something investors have to contend with. As such, companies that dabble in this business would have to result to use over-the-counter trading and buying as well as listing shares on the neighboring Canadian stock market.
Because cannabis remains to be illegal on the federal level, many financial institutions such as banks hesitate to work with MJ-related businesses. Moreover, related transactions are also not being services by these companies. With this, many businesses and consumers will need to keep on using cash instead of other more convenient options such as credit cards and online payment methods.
Since the marijuana industry and its foray into the legal scene is still in its infancy stages, you will need to give it time. More importantly, investors need to lend their patience, especially as the market is still coming back from its continuous decline in the past.
You also need to remember that scientists are still studying the plant, leading to the discovery and research of new cannabinoids. Moreover, the United States still considers the plant as a Schedule I drug, which hinders larger researches on the federal level. This means that there is more to learn and research about cannabis.
While this can be a good thing, the length and speed of research on newly discovered cannabinoids can lead to slow developments. Basically, current knowledge and trending products about marijuana will remain to be the mainstream knowledge until future significant discoveries occur.
The Law of Supply and Demand
The United States is not the only country to produce and sell marijuana on the market. In fact, there are countries that have fully legalized the plant. Countries such as Uruguay and Canada allow their residents to consume recreational marijuana, given that the companies and consumers abide by regulations. Because of this, companies have more freedom when it comes to growing, producing and distributing the plant and infused products.
Now, when it comes to supply and demand, the number of companies that venture into this business is rapidly growing. This includes big, international businesses that operate in the US and abroad, as well as local business owners. With the entry of big and small businesses, you can expect that the market will be saturated with products.
Conclusion
The cannabis market and industry continues to grow, especially with the optimistic mainstream perception of the plant. This is why now is a great time to invest in marijuana stocks and businesses. Just keep in mind that there are regulations you should consider and that legislation can change depending on your location.