Luxembourg to Become the First EU Country to Legalize Cannabis Production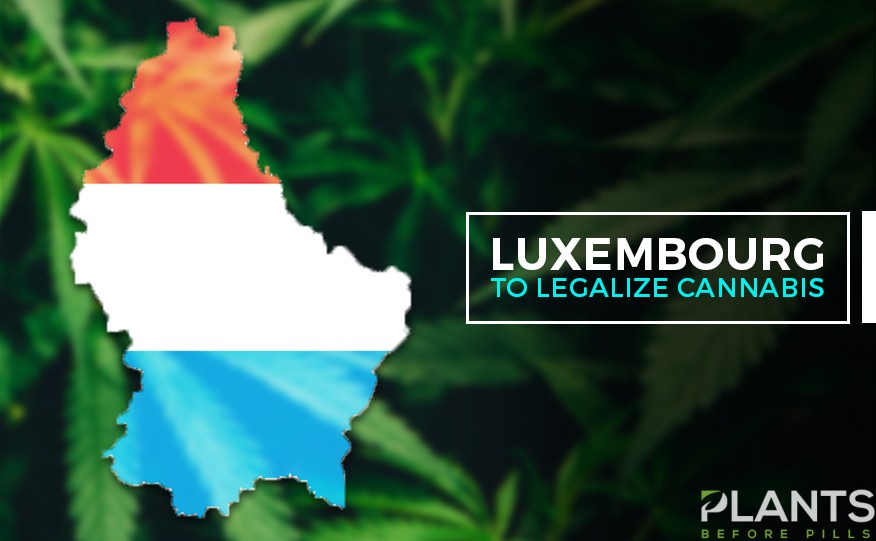 Luxembourg, a small European country situated between Belgium, France, and Germany, is set to become the first European country to legalize the production and consumption of cannabis.
According to reports, Luxembourg Health Minister Etienne Schneider has called on its EU neighbors to relax their drug laws, especially concerning cannabis. The Health Minister also confirmed the country's plans to lead the European Union by becoming the first EU country to legalize cannabis production and consumption.
"This drug policy we had over the last 50 years did not work," Schneider told Politico. "Forbidding everything made it just more interesting to young people … I'm hoping all of us will get a more open-minded attitude toward drugs."
In summer of 2018, Luxembourg lawmakers have unanimously supported a bill to legalize the medical use of cannabis. A few months later, political readers have announced plans to legalize the production, sale, and consumption of cannabis for recreational purposes.
"The social pressure will be so high that if you have legalization in one of the EU member states, soon that will be discussed seriously in the other ones," quoted Politico from Malte Goetz, a German lawyer specializing in the medical marijuana market.
Under the said proposal, Luxembourg citizens over the age of 18 will be allowed to buy cannabis for recreational use within two years. Since the country have already decriminalized recreation cannabis, people ages 17 and below won't face criminal charges for possessing five grams or less of the drug.
However, the new legislation also intends to include strict regulations on the sale of cannabis by implementing an upper limit for THC content. People who are to sell the drug outside the legal context are also expected to face "even harsher penalties," Luxembourg Times reported.
In an interview with Politico, Schneider admitted regulating the market and keeping the borders open could pose a challenge, especially with the possibility of drug tourism. With this, Schneider envisions to include a ban on non-residents buying cannabis. The Health minister also called on other countries to follow their steps and legalize the drug.
"Our drug policies were not very successful," he said. "I'm hoping all of us will get a more open-minded attitude toward drugs."
If everything goes according to plan, Luxembourg will become the first EU nation and the third in the world to had legalized cannabis, following Canada and Uruguay.
The new legislation is expected to be revealed in more detail soon.
DC Opens Marijuana Dispensaries to Out-of-State Patients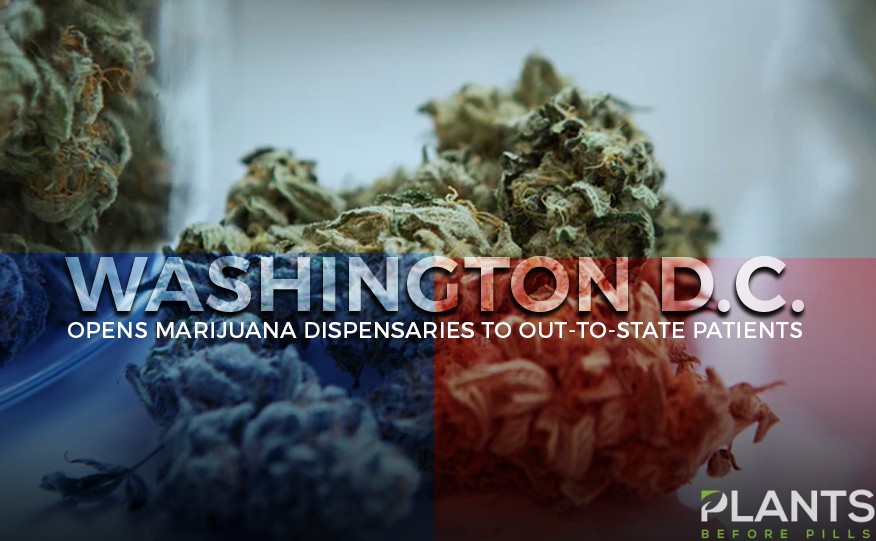 On Thursday, August 8, Mayor Muriel Bowser of Washington, DC announced that they will now accept medical marijuana cards from patients coming from any of the states in the U.S. with equivalent medical marijuana programs.
The new program will allow patients to purchase up to four ounces of medical marijuana each month. Patients from other states will only need to show their state-issued medical marijuana dispensary card to buy their medicines at any D.C. dispensary.
"This emergency rulemaking is patient-centric," said Mayor Bowser in a statement. "It ensures medical marijuana patients from other states can obtain their needed medicine. It will also promote public safety by allowing visitors to obtain their medicine at one of the District's six — soon to be seven — authorized marijuana dispensaries rather than forcing them to go without or patronizing the illegal market."
The new policy will now expand the list of reciprocal acceptance from 19 to 27 states. The new additions include Alaska, Arizona, Arkansas, California, Nevada, New Mexico, New York, and Vermont. The District is also currently reviewing four other states to include in the list, namely Louisiana, Minnesota, Oklahoma, and West Virginia.
DC's Medical Marijuana Reciprocity Amendment
First introduced in 2016, the Medical Marijuana Reciprocity Amendment includes a reciprocity arrangement that allows medical marijuana users to use their out-of-state registration cards to purchase medical cannabis in the District. The amendment took effect in April of 2018 and approved 19 states as part of its list of reciprocal acceptance. Under the said policy, patients enrolled in a medical marijuana program from other jurisdictions can access medical marijuana in the District of Columbia.
A year later, Mayor Bowser proposed the Safe Cannabis Sales Act of 2019, which allows the sale of recreational cannabis in Washington, D.C. with a 17 percent tax. It requires cannabis-focused businesses to meet a threshold of 60% ownership by D.C. residents, and 60% DC-native employees.
"We want to be able to regulate, we want to be able to make sure we are collecting our fair share in taxes, we want to invest those taxes in ways that affect communities that have been disproportionately affected, and we want to train and hire DC residents," she said at the time. The bill is currently under DC Council review.
The latest emergency rulemaking is regarded by many to have opened an avenue for non-resident patients to access medication when visiting the nation's capital.
Washington State Legislators OKs Cannabis Social Equity Bill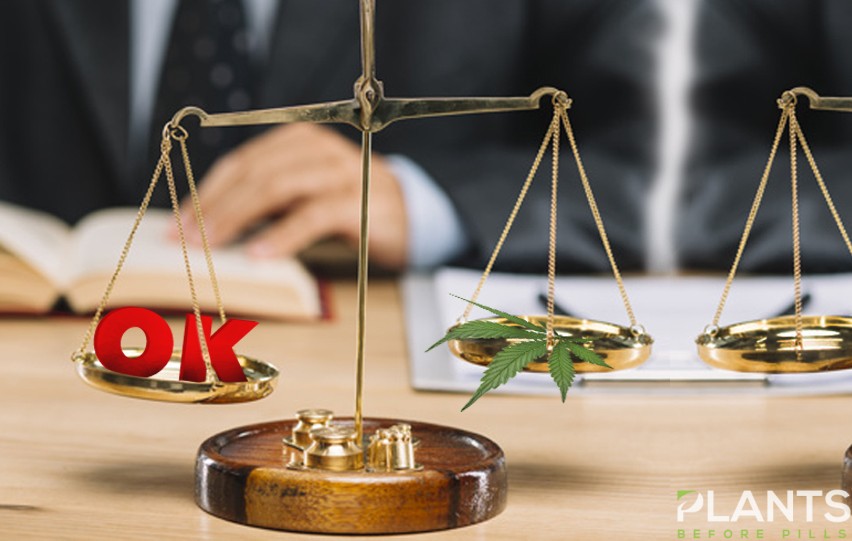 Washington's cannabis industry is poised to welcome diversity among licensees after state legislators approved a bill last week that would introduce the state's first Marijuana Social Equity Program. The measure, named House Bill 2870 (HB 2870), now awaits on Gov. Jay Inslee's desk for final approval.
If signed into law, the bill will enable the Liquor and Cannabis Board (LCB) to issue forfeited, canceled and revoked retail licenses to applicants that are members of communities excessively impacted by the War on Drugs.
As written in the bill, the measure's main objective is to benefit "individuals who have been arrested or incarcerated due to drug laws, and those who have resided in areas of high poverty, suffer long-lasting adverse consequences, including impacts to employment, business ownership, housing, health, and long term financial well-being."
The program is set to last for eight years, spanning from December 1, 2020 to July 1, 2028, and will cost applicants a total of $1,480 for new social equity licenses.
Prior to the approval, The House originally passed an earlier version of the bill in February this year, with the intention to address racial inequity within the cannabis industry.
Democratic Rep. Eric Pettigrew, the one who sponsored the bill, described the road towards the final bill as a long yet worthwhile struggle.
"I had a chance to meet with some proponents and opponents a little more … and really came to understand that this is beyond the issue of licenses," Pettigrew said. "This is potentially a different distribution of wealth as we move forward in this industry."
He, along with the help of stakeholders including Paula Sardinas of the Commission on African American Affairs drafted the proposal.
"We believe we need an LCB that is more reflective of the community it serves," she said. "It should also have a culture that mirrors the Department of Financial Institutions where education, compliance, and training are priorities along with enforcement," Sardinas commented.
In 2012, Washington became the first U.S. state to legalized recreational use of marijuana. However, eight years after, the state's cannabis industry is still struggling with diversity. In a report from the Washington State Commission on African American Affairs, less than 1% of the state's over 500 recreational cannabis licenses were owned by African Americans.
"Initiative 502 missed an opportunity to incorporate a focus on social equity," said Rick Garza, the director of the LCB, at the time the bill made its way through the legislature. "The history of cannabis prohibition shows abundant evidence there was disproportionate harm in communities of color, and that those harmful effects remain with us today."
ACT Legalizes the Adult-Use of Recreational Cannabis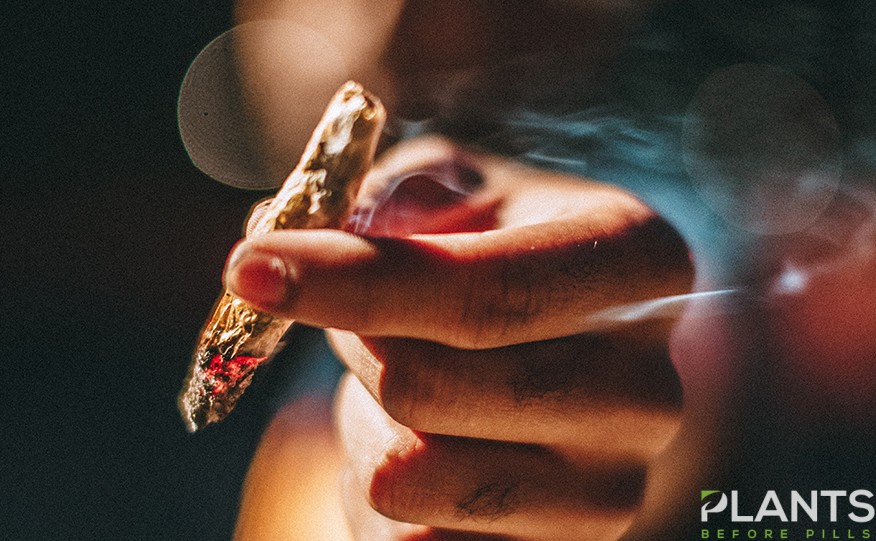 After months of waiting, residents of the Australian Capital Territory (ACT) now have access to legal adult-use cannabis, said SBS News. This legalization came after the ACT Legislative Assembly voted for the then-proposed bill back in September 2019, according to a report by The Guardian.
Last  January 31, 2020, residents of legal age will be able to carry a maximum of 50 grams. This new law will also allow them to grow up to two cannabis plants. Adults will also be able to carry up to 150 grams of "wet" cannabis. As the law legalizes marijuana for private and adult-use only, users are urged to keep the plant away from the public eye and children.
ACT citizens have expressed optimism about this development. One resident was pleased with this development and is hopeful about the benefits of the plant.
'Opposed to the legalization of Recreational Cannabis in ACT'
This development was frowned upon by the Federal Government, which issued a warning to ACT residents. According to SBS News, the government said that residents "would still be breaking Commonwealth law" when they consume recreational cannabis, despite its legalization in the Australian capital.
During a speech to the National Press Club, Prime Minister Scott Morrison states that "states will make their own decisions according to priorities and complexions of their own government." However, he emphasized that he "would expect the federal law enforcement agencies to press the law."
ACT Chief Minister Andrew Barr noted that this development is progress when it comes to drug reform. Barr said that state law enforcement would be focusing on organized crime and large-scale production of illegal drugs. Moreover, this action seeks to make it clear that the state government does not want to penalize or stigmatize users.
Meanwhile, Dr. Nicole Lee from the National Drug Research Institute is optimistic about this decision. She criticized the stigma created by the war on drugs, saying that this campaign has pegged marijuana issues as a criminal justice matter.
By legalizing the plant, Lee said that cannabis will become a health and human rights issue. She emphasized that the negative effects of long-term excessive use will still persist even without legalization. According to her, legalization will make it easier for users to get the help they need.
In light of this move by the capital, New Zealand is also mulling on the legalization of the plant. It will hold a referendum in September.