A 7-Step Guide To Growing Marijuana at Home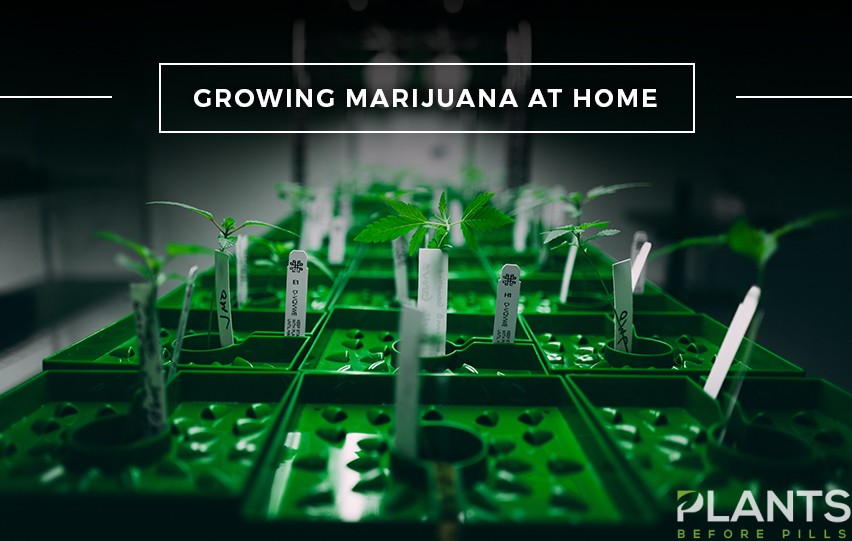 All the talk about cannabis can cause excitement to the point of getting your hands dirty and growing your very own plant. It can be a fun hobby and the start of an exciting business opportunity as well.
Also, for individuals using cannabis for medicinal value, it is possible to obtain the best quality buds grown with proper care. From seeds to buds, here are seven steps to follow to grow a cannabis plant at home.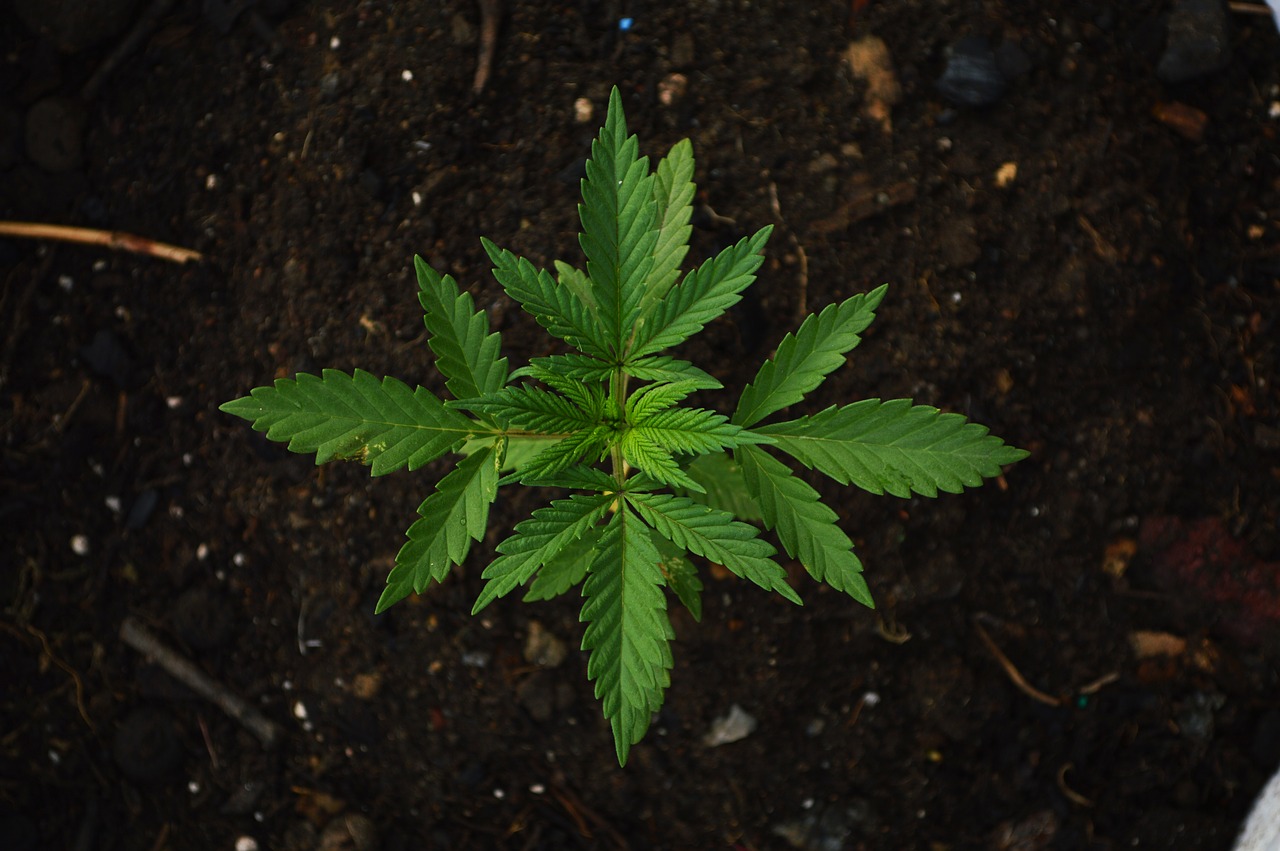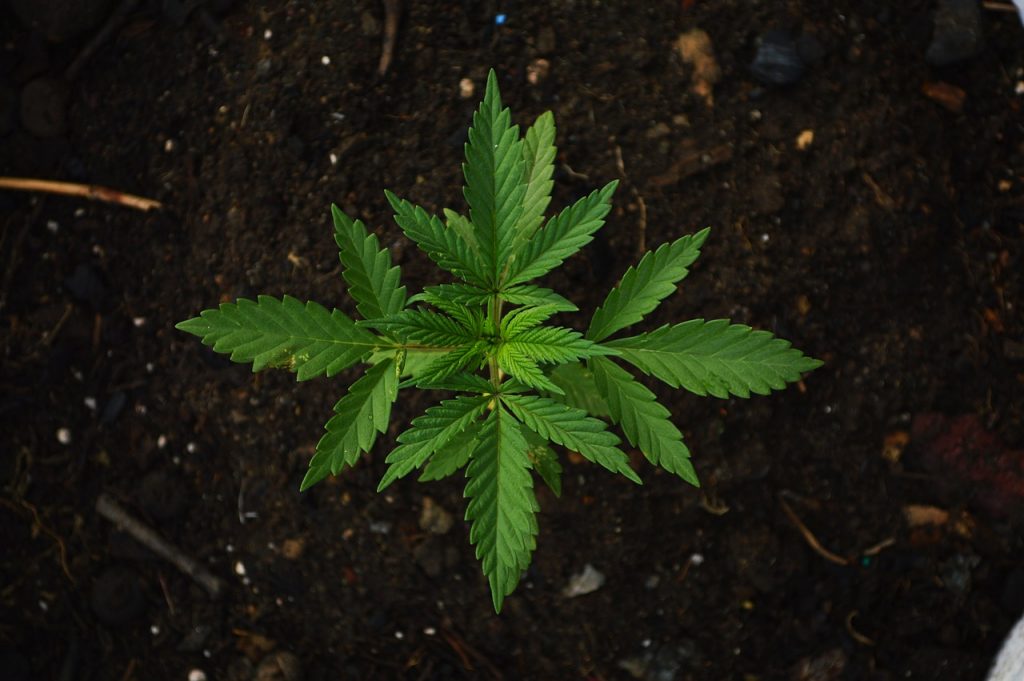 1. Choose the Perfect Spot
Finding the right location to place your cannabis plant is crucial. Although cannabis is not a demanding species, there are certain conditions required to ensure your yield is of the highest quality.
The place you select for your plant must be secluded and out of the way to reduce tampering. It must offer the liberty to control essential parameters such as temperature and light for the plant to grow well.
You can choose an empty room, basement, attic, garage, or any space available that is easy to clean and private to grow your very own cannabis.
2. Pick the Right Seeds
Choosing the right marijuana seeds helps to achieve a good yield for your use. If you are planning to grow any particular strain for medicinal usage, you can shop here and here from your trusted source of premium marijuana seeds.
If you are a first-time in growing marijuana at home, choose the easiest strain to care. It will help you learn about the plant, while not having to invest too much time, money, and other resources into it when growing marijuana at home.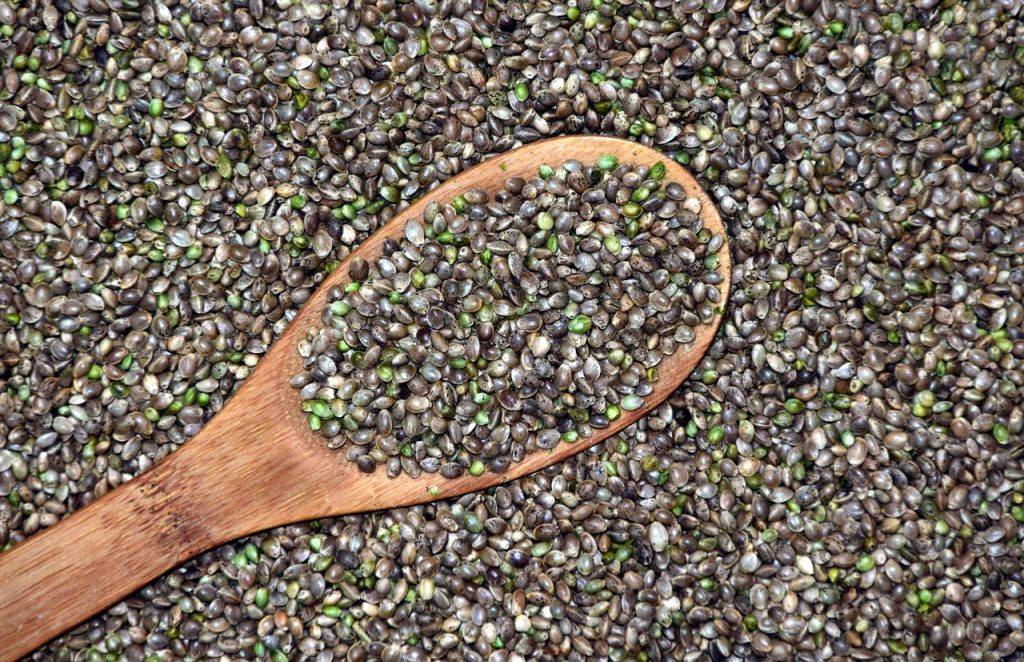 Among pure, feminized, and auto-flowering seeds, auto-flowering could be the best choice for novice growers. They produce 100 percent female plants that will give a completely usable yield.
Also, auto-flowering seeds eliminate the need for photoperiod control in cannabis plants, making it easy for first-time growers. The seeds are straightforward to grow, and a simple set can give you a healthy yield.
3. Choose Growth Medium
Once you know the right place to plant your cannabis, you need to prepare the area to support growth.
The growth medium is responsible for transferring nutrients through water, and the entire set up should be capable of doing so effectively. You can choose between growing in the soil, or soilless mediums, such as hydroponics.
In the case of soil as a medium, water the plants and add nutrients to the soil for the plant. But in hydroponics, you directly feed the necessary nutrients to the water that increases absorption efficiency and supports quicker growth. It also reduces some common problems with soil as a medium, such as pest infestations.
Although both pose specific advantages, using soil is the best choice for first-timers to make the process simple and straightforward.
4. Set Up the Growth Area
Now you can move on to work on the growth area to nurture and support your cannabis plant.
Make sure to create provisions for adequate light availability in the home growing area. You can rely on sunlight or invest in artificial lighting systems using LEDs, HIDs, or fluorescents to create the right light levels.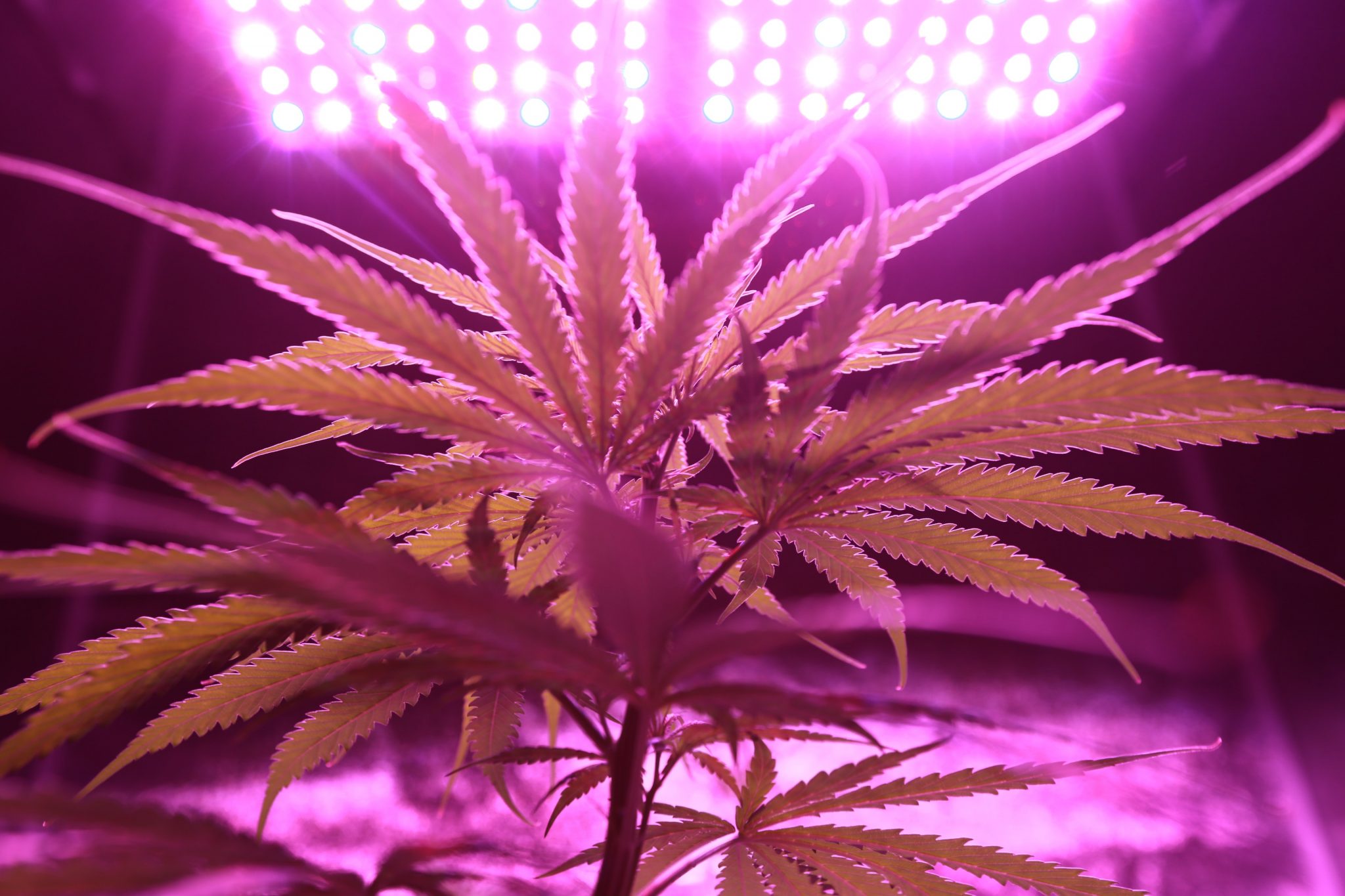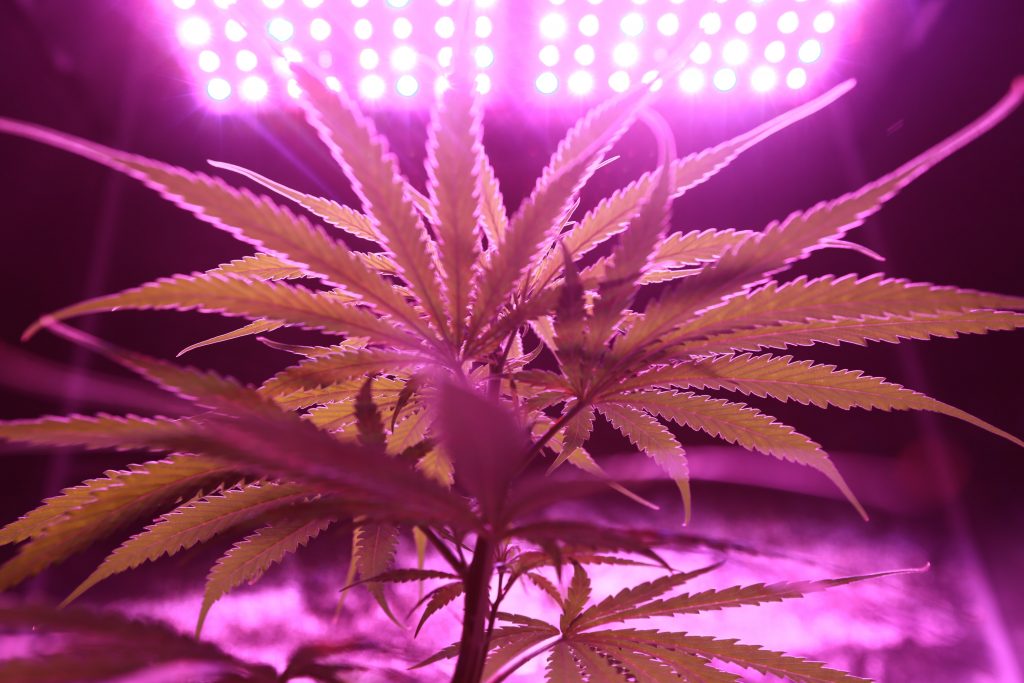 Measure the temperature and humidity levels and install ventilation mechanisms to keep these parameters in check when growing marijuana at home. It reduces the risk of pest infestations and mold and keeps the area from smelling pungent.
Check the pH levels of your growing medium. The ideal range should be between 6-7 for soil and between 5.5 – 6.5 for hydroponics. Also make sure to get your hydroponic supplies from a specialized hydroponics wholesaler.
Test the soil to understand the availability of essential nutrients and supplement with the rest to promote growth at different stages.
5. Germinate and Plant your Cannabis
The next step is to germinate your seeds. Place the seeds directly in a pot or in a wet paper towel and leave it for a few days to let it sprout. Using a pot as your germination medium is advisable as it reduces the transplanting shock in the next stage.
When you plant sprouts, transfer it along with the soil to a large pot or grow medium.
The plant is now going to transition into a vegetative stage where you will see the sprout grow into leaves. The temperature requirement is slightly higher during this time, and all the essential nutrients need to be adequately available for healthy growth.
Be mindful of light availability throughout this period. Monitor the growth and look out for any signs of plant deficiencies to provide the necessary remedies.
6. Monitor the Flowering Stage
The next step for your cannabis plant is the flowering stage. This is when your plant starts to form small flowers, which will eventually turn into buds that we consume. It is a critical phase in the life of a cannabis plant and requires maximum care and attention.
If you are working with pure cannabis seeds in growing marijuana at home, you might have to vary the photoperiod to lead your plant to this stage and weed out the males. Auto-flowering seeds reduce the effort in such areas and only require minimal adjustments in temperature.
Maintain the temperature between 64° F and 78°F and increase the watering levels to flush your plant with nutrients that contribute to aroma, taste, and potency.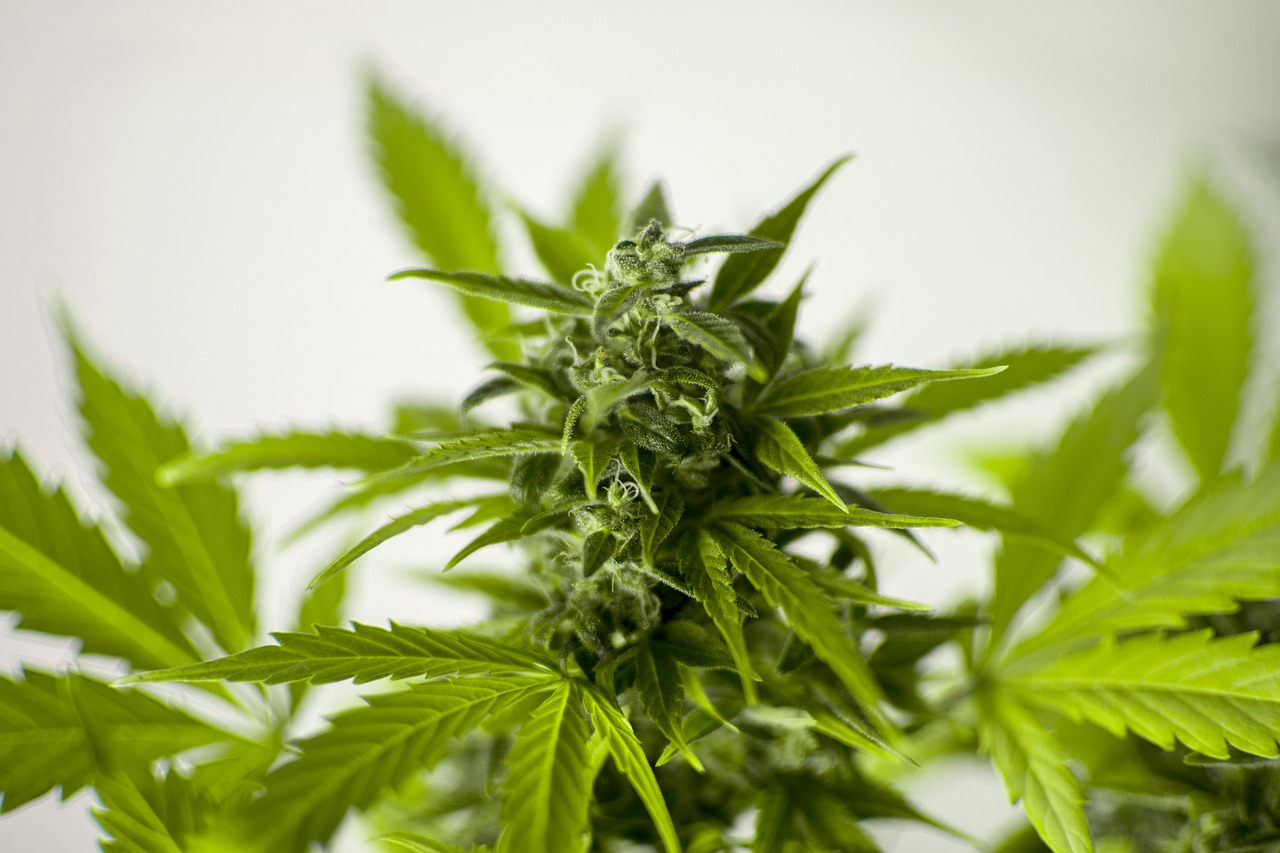 Your plant also requires some grooming during this stage to provide space for the flowers. Trim and bend the leaves to make sure your entire plant gets enough light and nutrients and is easy to maintain.
Watch out for signs such as yellowing of leaves or browning at the tips, which could indicate pH imbalance or nutrient deficiency. Caring for your plant during this stage will give you the best yield.
7. Get Ready to Harvest and Relish the Yield
Finally, the moment you have been waiting for. It is time to harvest the buds and relish your yield. The color depth of the pistils and hairs indicate the maturity and potency of the buds.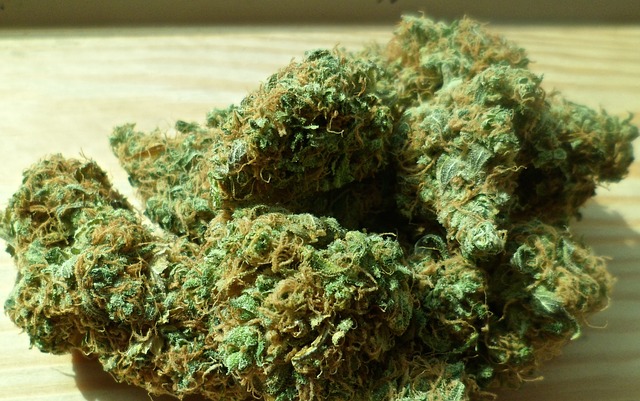 When they are about 50 – 70 percent dark, you will get a yield rich in THC content. If you wish to enjoy a relaxing effect from the buds, then wait for at least 80 percent of the flowers to become dark in color to harvest.
With the help of scissors, cut the buds and hang them upside down to dry out for five days. Place them in a jar and store in a cold, dry, and darkroom. Make sure to remove air from the container to let the buds cure and get ready for use.
Growing your cannabis at home can be a fun and exciting activity, but it can also be challenging at times. Although these instructions give you the basic idea of taking your cannabis seeds through the growth process to harvest, there are several strain-specific details, such as temperature levels and lighting requirements that need to be taken care of.
Research and gather these details and apply them wherever relevant to cherish the yield of your cannabis plant.
Why Do People Gravitate To the Pineapple Kush Strain of Cannabis?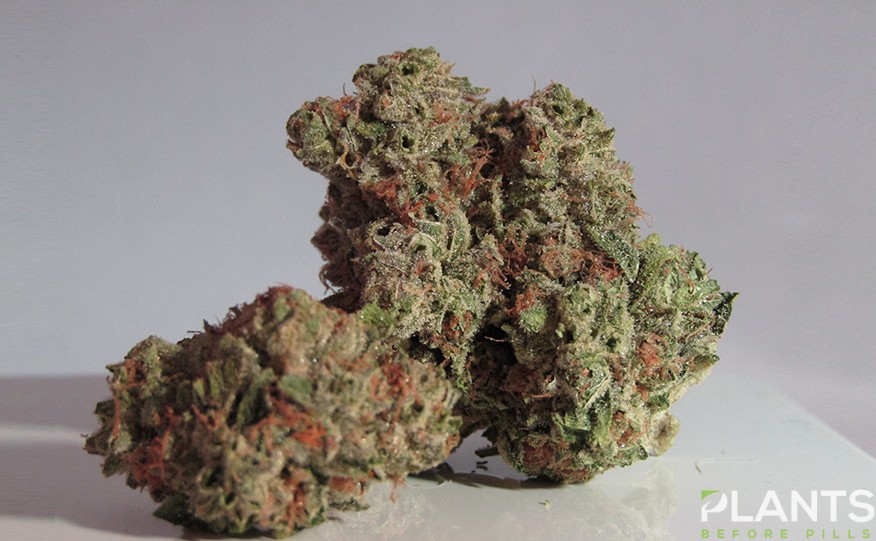 With its legalization in certain states, Cannabis use is on the rise. Popularly known as marijuana, cannabis has become a popular product along with its other compounds such as CBD. While on here, we usually focus on the different aspects of CBD, we would like to touch base on the mother plant, explain the difference between its strains, and let you know what the most popular strain is. From our research, we have determined that Pineapple Kush is one of the top searched for strains. So why do people gravitate towards Pineapple Kush and what differentiates it from other strains?
What is a marijuana strain?
Whether you are a marijuana expert or not, you are probably familiar with the terms Sativa, Indica, or hybrid. Those are the three main distinguishers of marijuana that many of us have become familiar with in mainstream culture. Although a great starting point, research shows that there is not a great deal of consistency when examining different marijuana plants to be able to successfully classify them into just those three categories. The many differences have created many categories that cannabis could be placed into, and that is how strains were created.
Different strains create different effects on the mind and body, and that is how the plants are classified. Similarly, to how different breeds of dogs have different characteristics, and when you are picking out a breed you know what kind of dog to expect, the same works with marijuana. By doing research and determining what effect you are looking for, you can adjust your use to only that strain or something with a similar makeup.
What are the different strains?
Although there are hundreds of different types of strains of marijuana, they are identified by measuring the percentage of Sativa properties versus Indica properties. So what are these properties we speak of?
Sativa is probably one of the most popular strains of marijuana, it is known to create a "head buzz" meaning that you will not get that lethargic feeling you may have heard about. It is generally uplifting and stimulating, and perfect for daily use as it will not put you to sleep.
Indica, on the other hand, is a more relaxing and sedating type of strain. It will give you that body high, lethargic feeling that many of us heard about. It is best suited for evening use or sleep aid.
What is Pineapple Kush?
Pineapple Kush is one of our most requested strains of cannabis to be reviewed and its seeds can be purchased here. It has grown extremely popular and judging by our research, it is a great strain, to begin with. It has a slightly fruity flavor and scent, which is where the name comes in. It is an Indica strain with a slight Sativa influence, the approximate ratio is 80/20. It is a great strain for relaxing during the night times and it is highly potent. It will also ensure that you get deep and restful sleep if you are someone that struggles with insomnia or staying asleep. Many people prefer this strain for their nighttime use to any other alternatives.
How I Incorporate CBD Into My Day | I Moderated A Vegan Panel [VIDEO]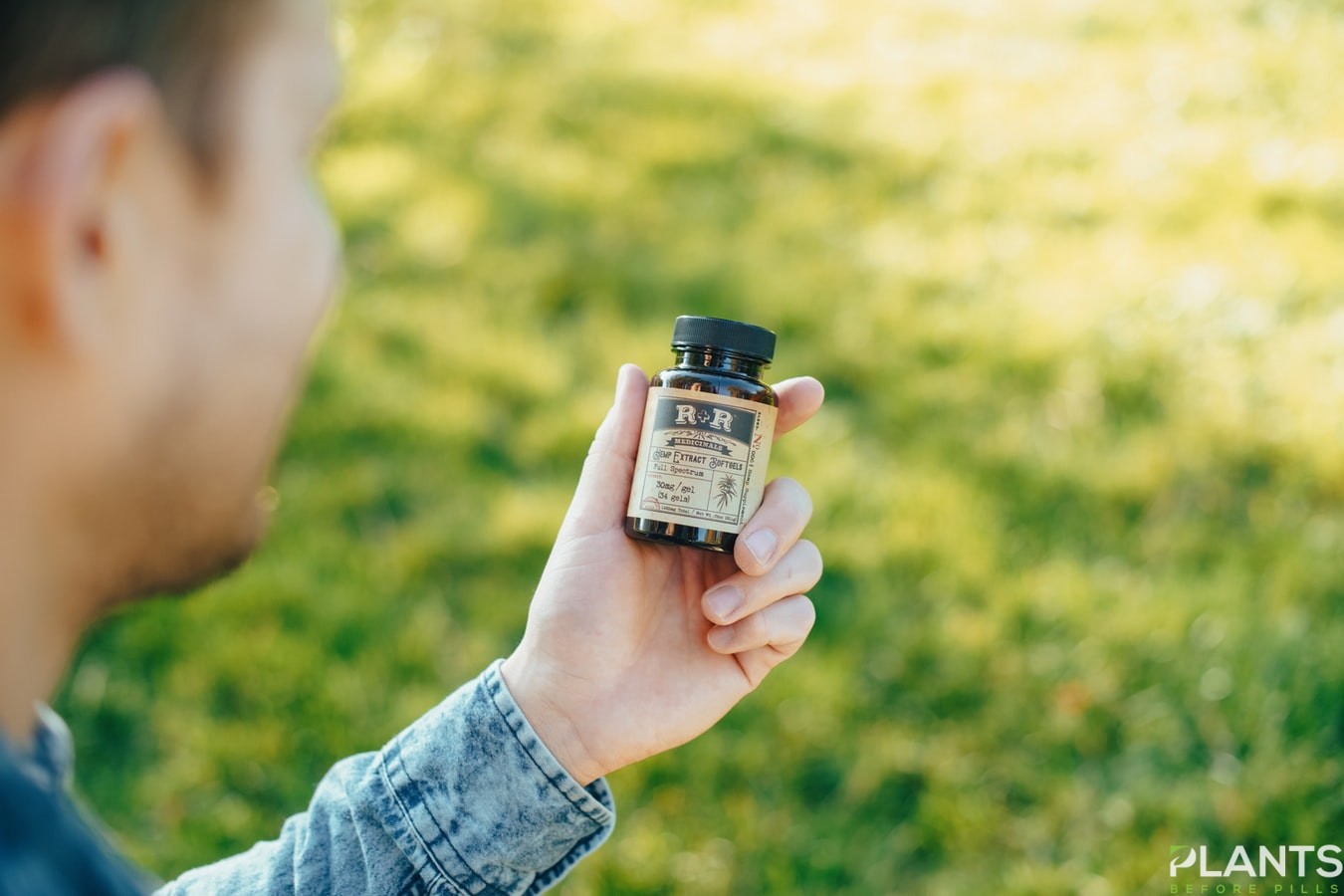 CBD, found in hemp, is a substance that helps modulate our essential endocannabinoid system. The body starts to enjoy many benefits from enhancing the endocannabinoid system, that's why CBD is considered as an overall great health supplement by many. If you want to incorporate CBD into your lifestyle, watch this video to get a better idea.
How to Choose a Seed Bank

Marijuana and hemp growing have become lucrative businesses in recent years, so much so, it is listed on the New York Stock Exchange (NYSE) and is generating millions of dollars in revenue. More and more people are becoming familiar with the potential benefits of marijuana as it becomes legal for medicinal and recreational purposes in the United States. If you are considering taking up growing Marijuana, whether as a new hobby or a side business, you must consider many factors, such as where you will grow the plant, for what purpose, among others. Before you can take any of that into account, you must first decide on the seed bank that will provide you the best quality seeds for your marijuana growing business.
What to Look for When Choosing on a Seed Bank?
There are a few key things to look for when deciding on which seed bank you will obtain your seeds from. One of the more important ones is the quality of seeds. By purchasing only high-quality germination guaranteed seeds, you ensure that you and your potential customers receive the best product. When a seed bank offers a germination guarantee, not only does it speak volumes about the confidence they have in their product, but also saves you money in the long run, as you only keep seeds that sprout, and do not waste your money on plants that are not growing. It is important to mention the germination guarantee when searching for your next seed bank and supplier.
Another deciding factor when picking a seed bank is whether or not they offer the seeds to the strain of marijuana that you want to cultivate. If their selection is limited, you may be better off finding a bank that offers a variety of seeds, so you can find one that works best for your needs. Although a smaller variety can still offer you the seed that you need, you want to have the opportunity to try out different strains in the long run, a larger seed bank can offer you this chance.
When establishing a working relationship with any seed bank, it is also important to consider the customer service of the bank. Is the team easily available to answer any inquiries you may have? How does problem troubleshoot and resolution look like for this business? Are they easy and pleasant to work with? Do they offer convenient payment methods and take pride in the quality of their shipments? Do packages arrive to you safely without any damage and how long does the delivery itself take? Those are some questions that you should ask yourself when picking your next supplier.
Although growing marijuana may seem like an easy decision, there is a lot of information that goes into it. The three points above may not cover everything that is needed, but it is enough to get you started on your journey of Cannabis. When deciding on your next seed bank, consider some of the key factors mentioned above to set you on your journey, and help you progress in the right direction.