Humans have been benefiting from the advantages cannabis has to offer. In fact, it has been legalized nationwide in Canada and Uruguay, while the United States has allowed medical marijuana in the majority of the states. However, you might be thinking if this plant is not only useful for humans but for animals, as well. Well, the answer is yes and your dog can even benefit from cannabis. Wondering how it can affect the health of your canine friend? Check this out.
Hemp Oil for Dogs – How it Works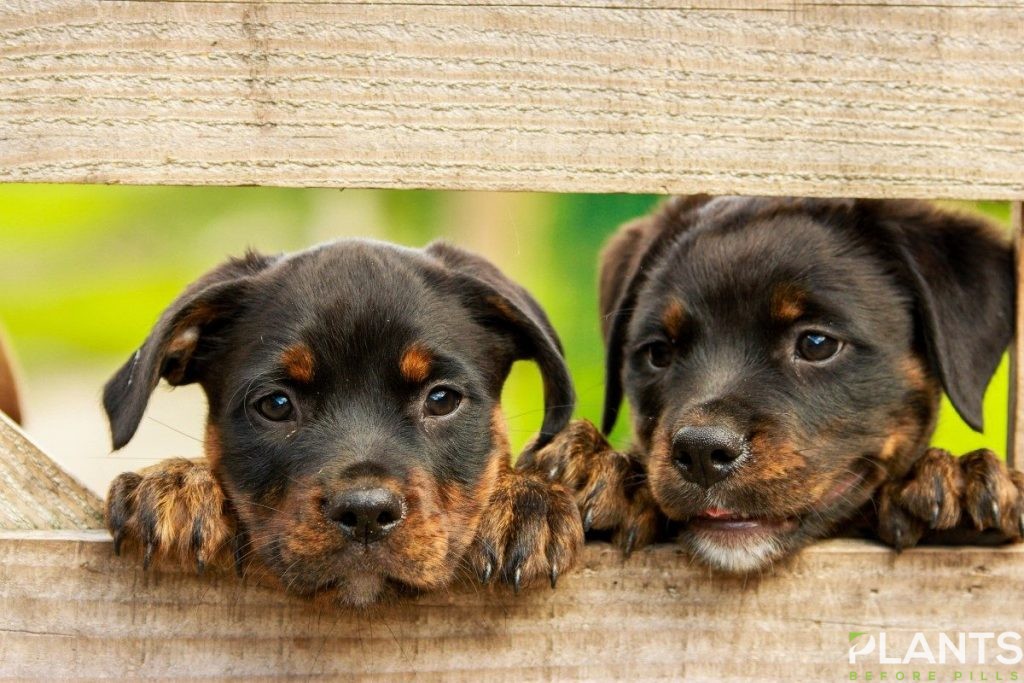 By now, you surely know that the human body responds well to cannabis and cannabinoids because of our internal endocannabinoid system. As canines and humans have different physiologies, you might be wondering how this works for your beloved pet. There is no need to worry because your dog is also receptive to the compounds contained by this plant.
For one, these animals' bodies need gamma-linolenic acid (GLA) to ensure that they have a healthy and functioning immune system. While they have the ability to manufacture from linoleic acid which is a type of fat, there may be times when your furry friend will lack this component and hemp can provide GLA to fight deficiency.
Cannabis also supplies omega-3, omega-6, antioxidants, phospholipids and various vitamins and minerals that are needed by your dog's body to maintain its health.
Benefits of Hemp Oil for Dogs
If you are thinking of giving your dog a cannabis product, your best option is CBD hemp oil. It contains all the components needed by your dog's body in just a bottle of oil. These products often have droppers to ensure controlled servings. Curious what this product can give your pet? Read on!
It Reduces Chances of Cancer
One of the main reasons why you should feed your canine with food infused with cannabis oil is it lowers the chances of cancer. Keep in mind that in 2018, around 6 million dogs were diagnosed with cancer worldwide. Moreover, the Veterinary Cancer Society says that this disease is a leading cause of death in canines with more than 10 years of age.
Dogs can have different types of cancer including skin, mammary gland, head and neck, lymphoma, testicles, abdominal tumors and bone. To ensure that your much-loved pet will have a low chance of getting this disease, make sure to give them this oil, especially because it is rich in GLA.
For Pain Management
Humans use this plant to manage their pain, spasms and inflammations. The same effect is also observed in dogs, especially older ones. These animals often get arthritis and other inflammations due to old age, making them suffer as they get older. To relieve their aches, see to it that you prepare food infused with this oil, making your pet more comfortable and pain-free.
It Improves Its Resistance
If you often see your dog scratching various parts of its bodies, the first thing you might think of is flees. However, keep in mind that these pets can also have allergies just like humans. This can manifest in itches and frequent sneezes, which is unhealthy and risky for these animals. Good thing cannabis oil has anti-allergy effects on canines, allowing you to help them relieve their itches and uncontrollable sneezes.
With a boosted resistance, you are also decreasing the chances of heart diseases and tumor growth, as well as normal sicknesses.
Your dog's life is as important as any other life on this planet. As they are your companions, it holds a place in your heart, so taking good care of it is your priority. By giving your canine companion hemp oil, you are helping them maintain their health to live a long and fulfilling life.