3 Ways Hemp Seed Oil Fights Signs of Aging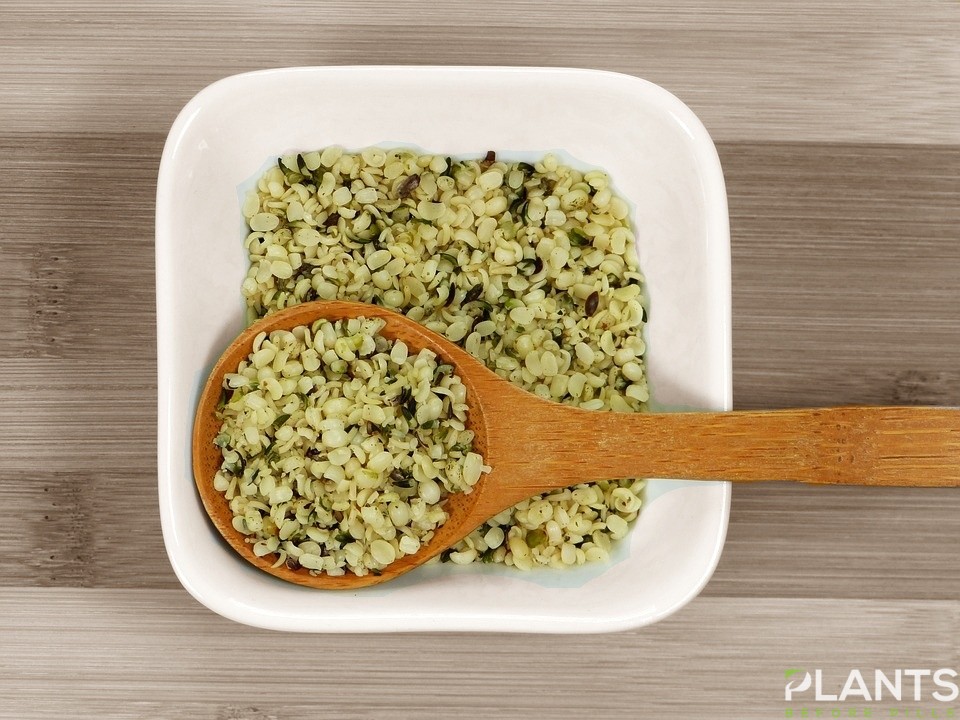 As you reach middle-age and senior years, the effects of aging are becoming more evident on your face and skin. But with the help of certain products like hemp oil, you can make your face a crowning glory of your advanced age.
Skin Aging is Inevitable
As we grow older, your skin becomes thinner and less elastic, making it more fragile.  The fatty tissue underneath it also decreases, making damages like bruises more visible. Your body also produces lesser natural oils, which explains why your skin is getting drier. The suppleness and softness of your face slowly deteriorate, giving way to the growth of age spots, wrinkles, skin tags.
Here are other changes taking place in your face as your years add up, some of which is very familiar:
Foreheads expand as hairlines retreat, especially in men
Ears may become longer because of the growth of cartilage
The tips of noses may droop because of the weakening of the connective tissue supporting nasal cartilage.
Rearrangements in the structure of your face like the sagging of its lower half, making the chin and neck baggy.
While you can't stop the skin aging process, you can retain its former glory. For some people, the wrinkles and other signs of old age reflect the experience, wisdom, and victories that come with the length of their lives on earth. But still, they yearn to bring back its former freshness or at least slow down the development of these marks.
Hemp Oil Benefits for Aging Skin
There are many products today that you can apply on your face for its rejuvenation. Among the notable ones are lotions, ointments and other topicals derived from this oil. Unlike CBD oil, which is extracted from hemp leaves and flowers, hemp oil comes from the plant's seeds.
Throughout history, civilizations have been using hemp seeds is used for their health and beauty regimen to retain the appearance of their youth. The main reason is these seeds contain an abundance of nutrients that helps nourish the skin and promotes healthy aging. Aside from supplying the body with amino acids, vitamins and minerals, it is also a great source of essential fatty acids.
Here are just some of the benefits of applying hemp seed oil-based products on your face:
Restores the Healthy Balance of Fats
Reduced amount of fat layers under your skin causes wrinkles, creases and sagging. Using hemp oil-based products like lotions and creams will help replenish the necessary amount of healthy fats in your face. This substance is a rich source of omega-6 fatty acids, including gamma-linolenic acid (GLA) that can promote skin growth and new cell generation even as you age. GLA also soothes skin inflammation, which causes various skin problems like dermatitis, hives, eczema, and psoriasis
Free radicals from toxic chemicals and other pollutants can hasten the aging process, which shows on a person's skin. Antioxidants act as agents in reducing the damage caused by the invasion of these harmful molecules. Hemp seeds are known as one of the most potent antioxidants on earth. It contains a substantial amount of Vitamin E, which is a natural preservative and a protective antioxidant against harmful elements in the environment.
Hair loss is a common problem associated with age that you can prevent using hemp oil. This substance has a perfect ratio of essential fatty acids such as omega 3, 6, and 9 (GLA-gamma-linoleic acid) and ceramides. These healthy fats help retain protein and moisture in the hair. The protein, vitamins and minerals contained in the oil also stimulate hair growth. They also moisturize and nourish your hair to make it stronger, thicker, and healthier.
Hemp seed oil is a perfect companion to reduce signs of aging on your face and skin. By applying it or taking it as a supplement, you have a great source of nutrients that will help keep your youthful image.
Dry Skin and CBD Skincare Products: Winter Edition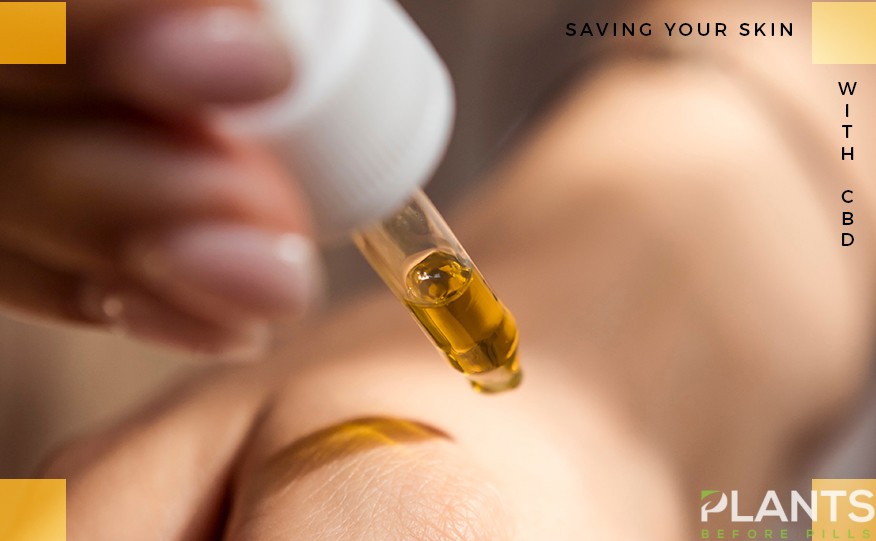 Now that the cold is starting to take over, you may have noticed that the weather is getting dryer and harsher as well. While most individuals enjoy winter and the snow that comes with it, there's nothing fun about getting flakes and dry patches on your skin. These are surefire signs that your face is dehydrated and your current routine does not go well with the cold weather.
Enter CBD beauty products. Infused with the goodness of cannabidiol, these goodies boost your skin's hydration levels, thereby improving your overall moisture level. While these are commonly used for treating pain, anxiety, stress, and other similar illnesses, these can also address a host of skin conditions, making it a great choice especially come wintertime.
Why Choose CBD
CBD oil products are made from natural and all-organic ingredients. Derived from hemp, cannabidiol can help soothe redness and inflammation. Thanks to its anti-bacterial properties, it can also ward off unwanted acne and prevent the formation of bad bacteria on the skin, one of the leading causes of pimples. Its gentle properties also make it best for those with sensitive skin.
Besides these benefits, CBD oil is beneficial towards keeping the largest organ of our body smooth, supple, and moisturized at all times. Because of its antioxidant properties, cannabidiol can effectively counter free radicals and instead, promote anti-aging. With its intensive moisture-boosting capacity, it can hydrate dry patches and prevent common concerns such as dry skin, wrinkles, fine lines, and overall tone dullness.
Winter Beauty Routine with CBD Oil Products
Winter is coming and you should definitely be prepared. After all, you don't want to be like the Night King whose skin and face spells dryness all over, right? Step up your game and add some cannabis-infused items to your everyday beauty routine to keep you looking your best.
Start with a clean slate.
Experts say it's actually best to use CBD products that fully stay and permeate the skin well. So, rather than washing the benefits of cannabidiol using a facial wash, industry experts say you should opt for serums and moisturizers infused with cannabis instead.
However, before putting these products on, make sure to start with a clean slate. Wash off all the grime using a hydrating cleanser that removes dirt while still leaving your face moisturized. If you have makeup or sunscreen on, don't forget to double cleanse using wipes or an oil cleansing balm. You may also opt for CBD facial near you.
Hydration is key.
Since the dry weather tends to suck up all the hydration from your face, repairing your moisture barrier is essential. To do this, slap on some serum to add an extra level of hydration.
One of the newest players on the market is the Saint Jane Luxury CBD Beauty Serum. Made from the whole hemp plant, the serum itself contains a whopping 500 milligram of full-spectrum of CBD. So while the bottle may seem small for its price, you'll only need a few drops to cover your whole face. Take a cue from Kaleigh Fasanella who suffers constant redness and dry patches with her rare condition.
Though a serum might be enough on regular days, wintertime is a whole new battlefield. Double up on hydration by using a moisturizer. The Kana Skincare Lavender CBD Sleeping Mask is a godsend since it already acts as a moisturizer and sleeping mask in one. Made with cannabis sativa seed extract, this is guaranteed to have you waking up radiant than ever before.
Don't forget the rest of your face.
While your cheeks and forehead may be your primary concerns, make sure to extend the rest of your routine to the rest of your face. This includes your eyes, lips, and even neck. Doing so ensures that the nutrients and beneficial properties of CBD skincare products are well distributed.
Slipping into a whole new season may be a difficult transition, especially when it comes to your skin and face. But with the help of these premium items, you can save your skin from total destruction.
e.l.f. Cosmetics Rolls Out Cannabis Sativa Skincare Collection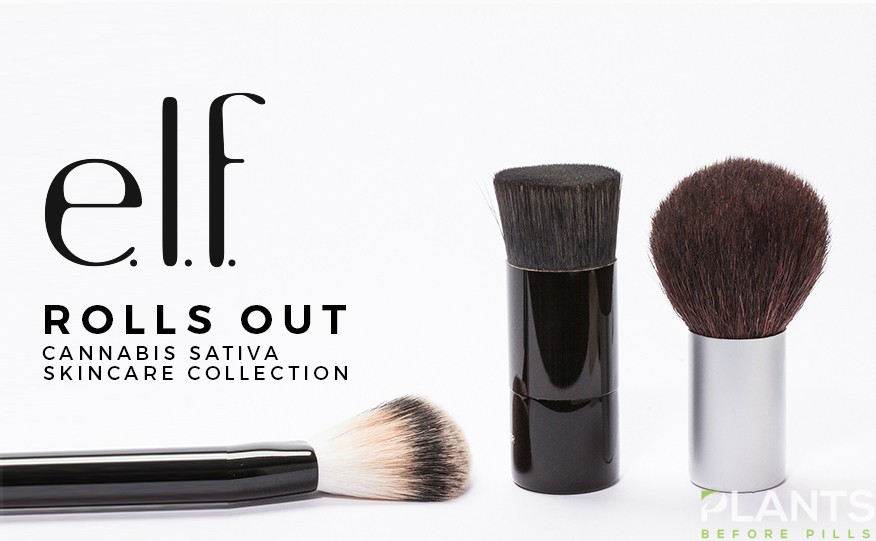 In the wake of cannabis legalization, another renowned skincare and makeup brand launches its own take. To keep up with the increasingly demanding spotlight, e.l.f. Cosmetic rolls outs its newest cannabis sativa skincare collection.
Included in the product line is a moisturizer called Happy Hydration Cream formulated with hyaluronic acid; a facial oil named All the Feels Facial Oil made with jojoba, squalene, rosehip seed, and hemp oil; a lip balm called Calm Balm made with sunflower seed oil; and a hydrating makeup primer called Puff Puff Primer filled with vitamins A and C.
Cannabis Sativa Skincare Collection
Naturally derived from hemp, the Cannabis Sativa Collection focuses on CBD skincare products infused with cannabis sativa seed oil. Studies show that hemp-derived cannabis sativa seed oil deeply penetrate into the skin, especially when used alongside other hydrating and soothing elements, such as hyaluronic acid. These are also effective in reducing inflammation.
Products introduced in the collection focus on providing effective skincare at a more affordable range states Elite Daily. All of its products are priced between $5 to $12.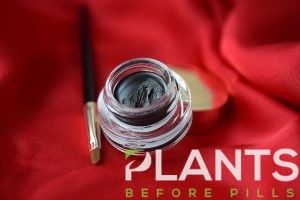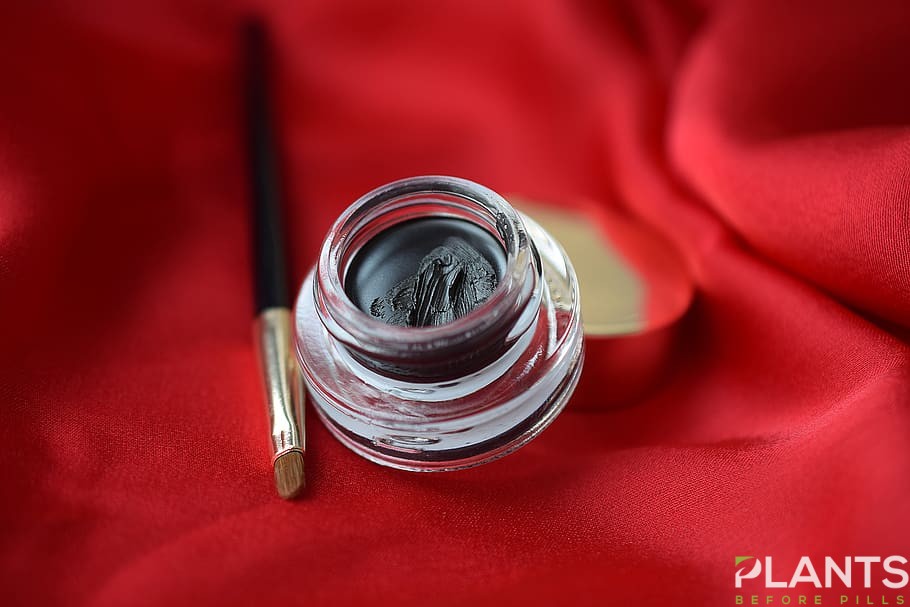 Asked when priced on the more affordable side, senior vice president and chief marketing officer of e.l.f. Cosmetics Kory Marchisotto shares, "we're taking something that other brands are making inaccessible and we're making it accessible with our price point. So we're able to give you the best of beauty with the cannabis sativa at a price point you can afford."
In addition, the company highlights its product details, saying that these items are formulated without tetrahydrocannabinol (THC), otherwise known as the psychoactive compound which makes users 'high.'
In an exclusive interview with Elite Daily, associate manager for e.l.f.'s upstream innovation Sydney Dake said, "we really formulate these super carefully and meticulously. The products are super nourishing, [and] they're meant to hydrate from the inside out and plump the skin. Everyone that's tried them can't get enough. They're really focused around nourishment versus surface-level hydration or calming."
Rave Reviews
Despite being in its early stages, the beauty giant has received a relatively warm welcome for its new skincare line. Style Caster writer Mika Robinson wrote glowing reviews on the moisturizer, the facial oil, the lip balm, and the primer.
Robinson, who has sensitive and acne-prone skin, praises the products as these addressed most of her needs. Moreover, the writer says that the hemp-based products are fragrance -free, making it suitable for those with similar skin types as these will not aggravate further skin conditions.
The products have been rolled out to the public and are available for purchase at Target or the elf Cosmetics website.
Facial Near Me? What You Can Expect When Getting a CBD Oil Facial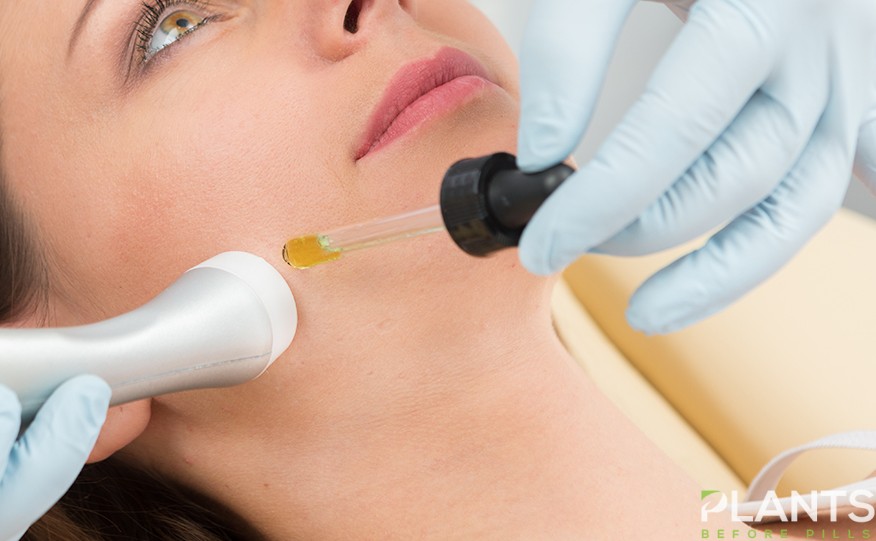 Amid the ongoing legalization battles for cannabis left and right, there's no denying that these issues could leave you more stressed than ever before. Partnered with the unstable political landscape and the coming of climate change, these stressors could put you in more pressure and anxiety. Whether its acne fine lines, acne, or just textured skin, with the constant weight of these thoughts, your face could be the first one showing these strains.
Thankfully, there are CBD oil facials which help rid your face from these impurities and other negativities. Known for its amazing properties, cannabidiol has reportedly been used for centuries not only to treat body pain and relieving inflammation but also in treating other conditions. From improving texture to moisturizing the face, it seems that the glowing reviews for this cannabis-derived compound are only just beginning.
Thinking of getting a cannabis-infused facial anytime soon? Here's what you need to know.
Cannabis Products are Used (Almost) Every Step of the Way
Since you're coming in for a cannabis-infused facial, the very least you can expect is that CBD products will be used throughout the session. Save for the cleansing and exfoliation steps, your clinic may use exclusively made products that contain CBD oil infusion. The incorporation of this luxurious and downright beneficial oil ensures that you are getting the best treatment for your face. Not to mention, almost all products used in these facial centers are made in-house, thereby guaranteeing the clinic's commitment towards supporting the cannabis and the legalization and regulation of this industry.
You Get Customized Treatments
No two people have the exact same skin type and needs. Because of this, spa owners who offer this type of treatment go the extra mile by creating customized facials for their clients.
In the case of Lauren Dana who availed her cannabis-infused facial from Harlem Skin and Laser Clinic, founder Seven Brown reportedly took care of her sensitive skin by utilizing the gentlest products among the range of in-house goodies. If you are looking to address other concerns such as oiliness, dryness, and the likes, you can expect to get personalized approaches that target your needs.
It Does Wonders for Your Face
Using vegan-based products such as almond or coconut cleansers for the skin as well as food-grade digestive enzymes for exfoliation, it's no surprise that these series of treatments will make your face brighter compared to what you initially started with. Apart from gently yet thoroughly cleansing your skin, you can expect pampering at its finest with numerous layers of masks and serums for hydration, topped off with a CBD oil moisturizer from Hemp Garden. Two variants are available in the company, Moon Blend and Self Love.
Prepare to Pay a Heavy Price Tag for a CBD Oil Facial
This opulent treatment comes with a whopping $250 price tag, so it's not exactly friendly on the wallet. Do note that on special days and occasions, you can get this for $50. However, the price is not too bad that you cannot come back again and again, especially when you're treating your face to all-natural products and high-end procedures that will give you the best skin of your life.
It's Not Just About the Face
While the cannabis-infused facial certainly takes skin at its core, the session leaves you wanting to take care of yourself better. For one, the owner of the spa encourages clients to relax, look within themselves, and reflect on their life. In fact, crystals and healing are main aspects that come with the facial, ensuring a holistic approach to self-love and self-care.
Now that you know what to expect when getting a CBD facial, you may be raring to try a session for yourself. With raving customers left and right, you're sure to find an experience that's one for the books.