3 Ways Hemp Seed Oil Fights Signs of Aging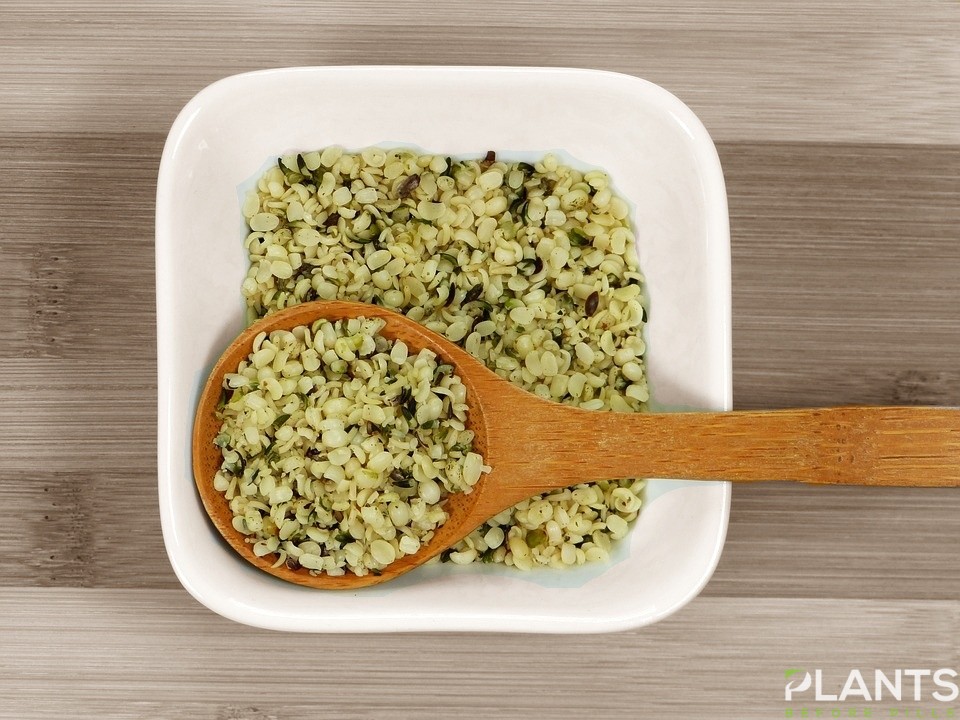 As you reach middle-age and senior years, the effects of aging are becoming more evident on your face and skin. But with the help of certain products like hemp oil, you can make your face a crowning glory of your advanced age.
Skin Aging is Inevitable
As we grow older, your skin becomes thinner and less elastic, making it more fragile.  The fatty tissue underneath it also decreases, making damages like bruises more visible. Your body also produces lesser natural oils, which explains why your skin is getting drier. The suppleness and softness of your face slowly deteriorate, giving way to the growth of age spots, wrinkles, skin tags.
Here are other changes taking place in your face as your years add up, some of which is very familiar:
Foreheads expand as hairlines retreat, especially in men
Ears may become longer because of the growth of cartilage
The tips of noses may droop because of the weakening of the connective tissue supporting nasal cartilage.
Rearrangements in the structure of your face like the sagging of its lower half, making the chin and neck baggy.
While you can't stop the skin aging process, you can retain its former glory. For some people, the wrinkles and other signs of old age reflect the experience, wisdom, and victories that come with the length of their lives on earth. But still, they yearn to bring back its former freshness or at least slow down the development of these marks.
Hemp Oil Benefits for Aging Skin
There are many products today that you can apply on your face for its rejuvenation. Among the notable ones are lotions, ointments and other topicals derived from this oil. Unlike CBD oil, which is extracted from hemp leaves and flowers, hemp oil comes from the plant's seeds.
Throughout history, civilizations have been using feminized hemp seeds for their health and beauty regimen to retain the appearance of their youth. The main reason is these seeds contain an abundance of nutrients that helps nourish the skin and promotes healthy aging. Aside from supplying the body with amino acids, vitamins and minerals, it is also a great source of essential fatty acids.
Here are just some of the benefits of applying hemp seed oil-based products on your face:
Restores the Healthy Balance of Fats
Reduced amount of fat layers under your skin causes wrinkles, creases and sagging. Using hemp oil-based products like lotions and creams will help replenish the necessary amount of healthy fats in your face. This substance is a rich source of omega-6 fatty acids, including gamma-linolenic acid (GLA) that can promote skin growth and new cell generation even as you age. GLA also soothes skin inflammation, which causes various skin problems like dermatitis, hives, eczema, and psoriasis
Free radicals from toxic chemicals and other pollutants can hasten the aging process, which shows on a person's skin. Antioxidants act as agents in reducing the damage caused by the invasion of these harmful molecules. Hemp seeds are known as one of the most potent antioxidants on earth. It contains a substantial amount of Vitamin E, which is a natural preservative and a protective antioxidant against harmful elements in the environment.
Hair loss is a common problem associated with age that you can prevent using hemp oil. This substance has a perfect ratio of essential fatty acids such as omega 3, 6, and 9 (GLA-gamma-linoleic acid) and ceramides. These healthy fats help retain protein and moisture in the hair. The protein, vitamins and minerals contained in the oil also stimulate hair growth. They also moisturize and nourish your hair to make it stronger, thicker, and healthier.
Hemp seed oil is a perfect companion to reduce signs of aging on your face and skin. By applying it or taking it as a supplement, you have a great source of nutrients that will help keep your youthful image.
Making Cannabis Infused Soap? [VIDEO]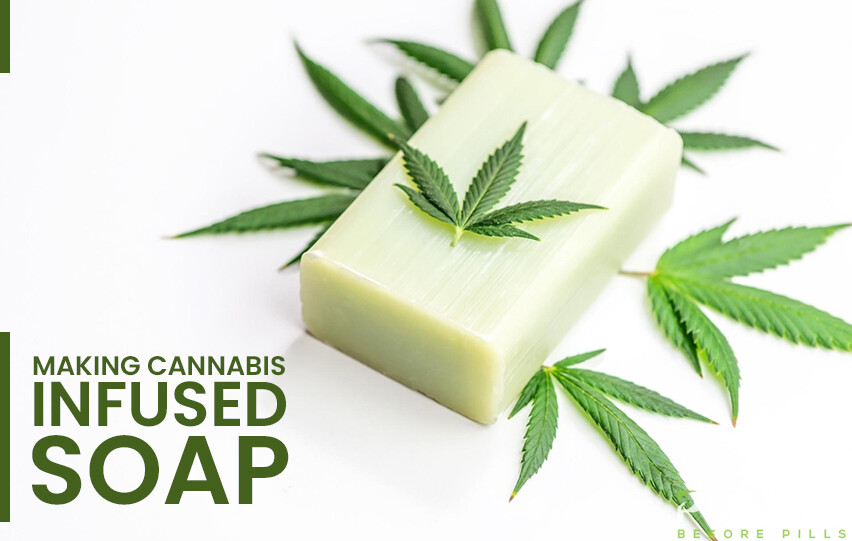 If you're thinking of ways to use marijuana topically, is making it in into a soap a good option? Find out the pros and cons of using and making cannabis-infused soap.
CBD OIL BENEFITS + what it did to my skin! [VIDEO]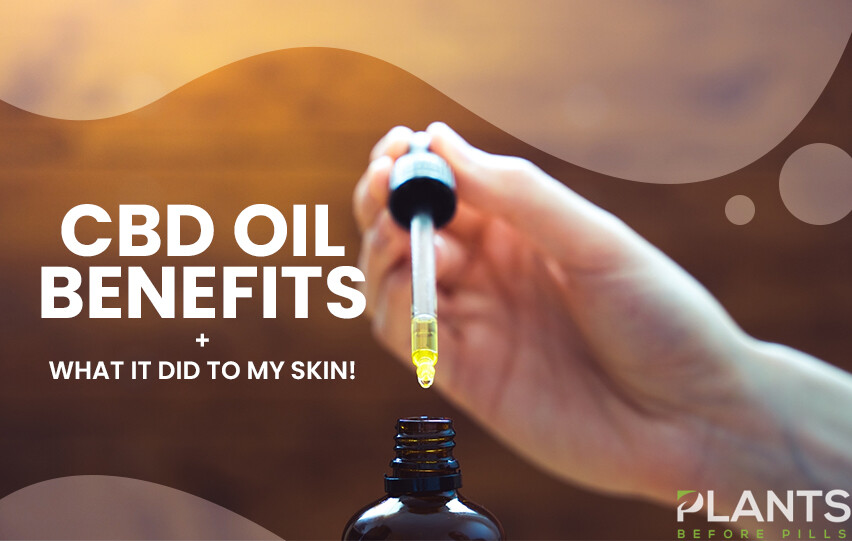 This video talks about the benefits of CBD oil for skin. Many users are starting to notice how CBD can work well in making the skin more healthy, plump, and supple. It can also address a variety of skin issues such as acne and redness.
CBD Skincare and why it can be useful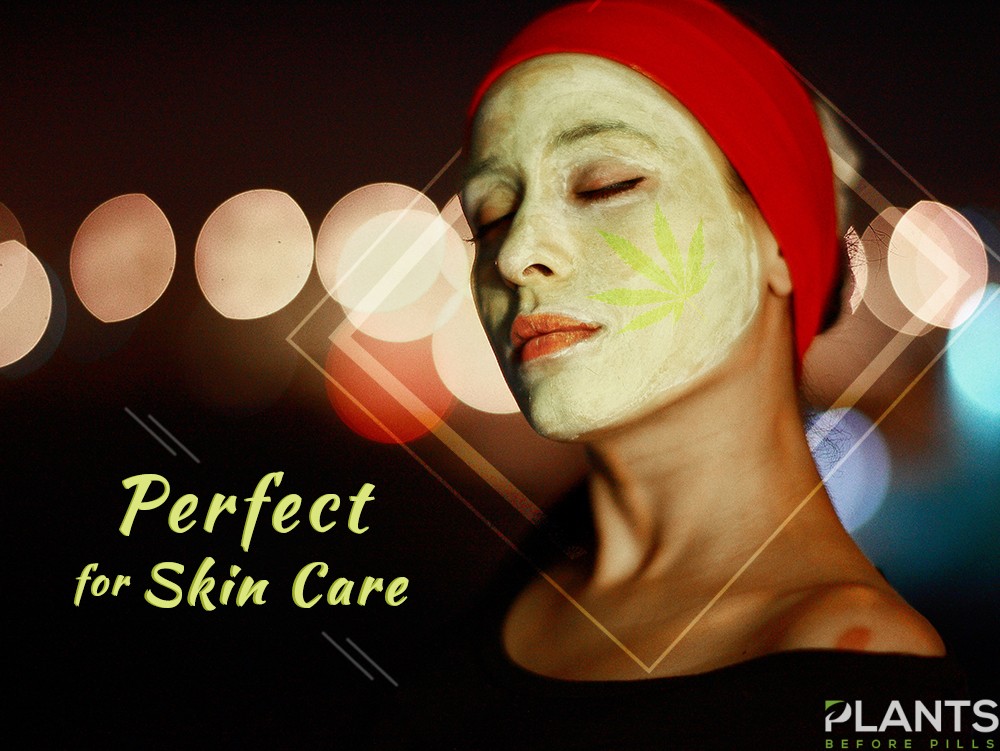 As the popularity of CBD skincare products has increased, there are more options available to consumers than ever before. This has also made the market competitive, but it is also an indication that these products are having a positive effect on the lives of people all over the world. CBD, or Cannabidiol, is one of the most well-known cannabinoids, especially due to the recent legalization of cannabis in many areas throughout the United States. As the science behind this product has evolved, the possibilities of its application have expanded. One area that has seen a great deal of success with CBD use in skincare products.
So here we will take a look at CBD oil in skincare and why it can be useful. The skin is the biggest organ in the human body, and it is also the most important in determining much of our overall health. As such, it makes sense to take good care of it. 
What is CBD?
CBD oil has been in the news a lot recently, and the buzz about its potential health benefits is a hot topic. CBD is a natural chemical compound that comes from the cannabis plant and that's where you get standard marijuana and hemp. The active ingredients are THC and CBD. CBD is a potent antioxidant and works as a powerful anti-inflammatory. It assists in the overproduction of sebum which is the main cause of oily skin, which can lead to acne.
How Does CBD work on the Skin?
In the different layers of our skin, we have receptors. These receptors let our body know when there is an overaction of something. This can be an itch or pain. CBD can calm down many skin conditions such as eczema, acne, or even post- herpetic neuralgia. It doesn't treat the condition, but it targets the hormones causing the condition.
At Imagine You New in St. Petersburg Florida, we use CBD in our serums, masks, face cream, body lotion, and eye cream.
Hemp seed oil is an active ingredient in a lot of our products, but it's not the same as CBD. CBD-infused products create an anti-inflammatory response. A high-quality hemp seed oil is good for dry skin and can provide a lot of hydration just like hyaluronic acid.
Here are the Benefits of CBD skincare products
Acne inflammation- In the first stage of acne, CBD beauty products can help with overproducing oil and breakouts.
Keep Oil production at bay- With full-spectrum CBD oil, can help with the hormone response and stop the oiliness on the skin.
Reduce Breakouts- I like to use essential oils with CBD to help with the inflammation on the skin and with the oil.
Calm Rosacea: Cbd is very calming and helps with rosacea skin.
Free Radical Damage – Excellent source of antioxidants for the skin.
Eczema- Helps with the irritation and calms the skin
Lessens Hormonal Conditions- CBD is a powerful adaptogen. Can help during stressful times to lessen the release of hormones on the skin
Hydration: CBD can be moisturizing.
Very small amount of side effects
How to Use CBD Skincare.
The products can come in the form of a serum or a lotion. With any skincare regime, you'll want to follow the layering process. Always layer the thinnest to thickest.