3 Ways Hemp Seed Oil Fights Signs of Aging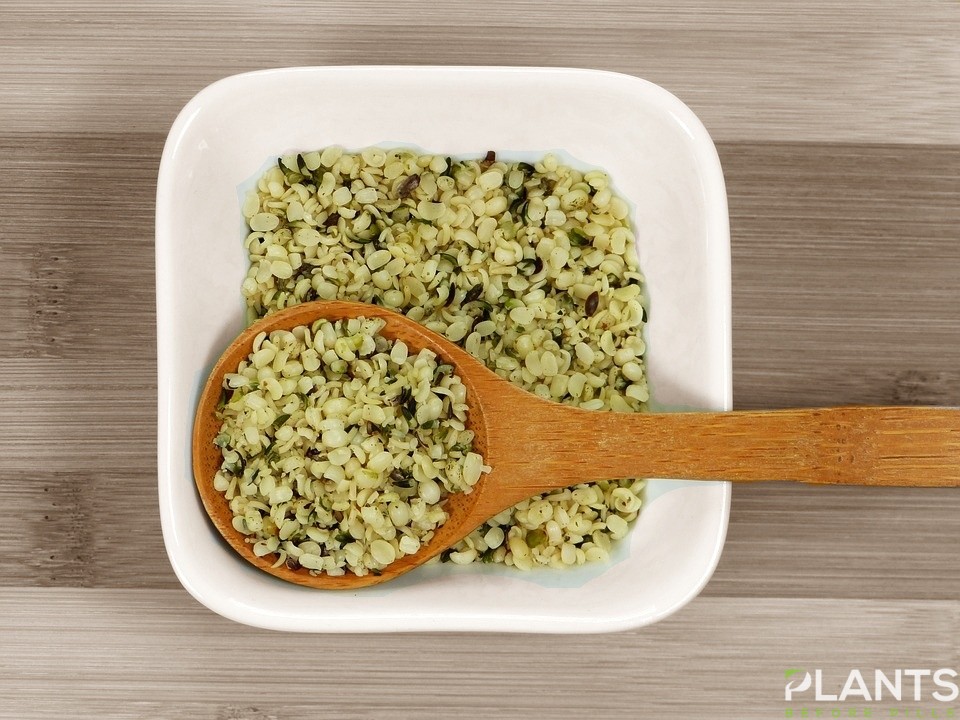 As you reach middle-age and senior years, the effects of aging are becoming more evident on your face and skin. But with the help of certain products like hemp oil, you can make your face a crowning glory of your advanced age.
Skin Aging is Inevitable
As we grow older, your skin becomes thinner and less elastic, making it more fragile.  The fatty tissue underneath it also decreases, making damages like bruises more visible. Your body also produces lesser natural oils, which explains why your skin is getting drier. The suppleness and softness of your face slowly deteriorate, giving way to the growth of age spots, wrinkles, skin tags.
Here are other changes taking place in your face as your years add up, some of which is very familiar:
Foreheads expand as hairlines retreat, especially in men
Ears may become longer because of the growth of cartilage
The tips of noses may droop because of the weakening of the connective tissue supporting nasal cartilage.
Rearrangements in the structure of your face like the sagging of its lower half, making the chin and neck baggy.
While you can't stop the skin aging process, you can retain its former glory. For some people, the wrinkles and other signs of old age reflect the experience, wisdom, and victories that come with the length of their lives on earth. But still, they yearn to bring back its former freshness or at least slow down the development of these marks.
Hemp Oil Benefits for Aging Skin
There are many products today that you can apply on your face for its rejuvenation. Among the notable ones are lotions, ointments and other topicals derived from this oil. Unlike CBD oil, which is extracted from hemp leaves and flowers, hemp oil comes from the plant's seeds.
Throughout history, civilizations have been using feminized hemp seeds for their health and beauty regimen to retain the appearance of their youth. The main reason is these seeds contain an abundance of nutrients that helps nourish the skin and promotes healthy aging. Aside from supplying the body with amino acids, vitamins and minerals, it is also a great source of essential fatty acids.
Here are just some of the benefits of applying hemp seed oil-based products on your face:
Restores the Healthy Balance of Fats
Reduced amount of fat layers under your skin causes wrinkles, creases and sagging. Using hemp oil-based products like lotions and creams will help replenish the necessary amount of healthy fats in your face. This substance is a rich source of omega-6 fatty acids, including gamma-linolenic acid (GLA) that can promote skin growth and new cell generation even as you age. GLA also soothes skin inflammation, which causes various skin problems like dermatitis, hives, eczema, and psoriasis
Free radicals from toxic chemicals and other pollutants can hasten the aging process, which shows on a person's skin. Antioxidants act as agents in reducing the damage caused by the invasion of these harmful molecules. Hemp seeds are known as one of the most potent antioxidants on earth. It contains a substantial amount of Vitamin E, which is a natural preservative and a protective antioxidant against harmful elements in the environment.
Hair loss is a common problem associated with age that you can prevent using hemp oil. This substance has a perfect ratio of essential fatty acids such as omega 3, 6, and 9 (GLA-gamma-linoleic acid) and ceramides. These healthy fats help retain protein and moisture in the hair. The protein, vitamins and minerals contained in the oil also stimulate hair growth. They also moisturize and nourish your hair to make it stronger, thicker, and healthier.
Hemp seed oil is a perfect companion to reduce signs of aging on your face and skin. By applying it or taking it as a supplement, you have a great source of nutrients that will help keep your youthful image.
CBD Beauty Products to Help Treat Maskne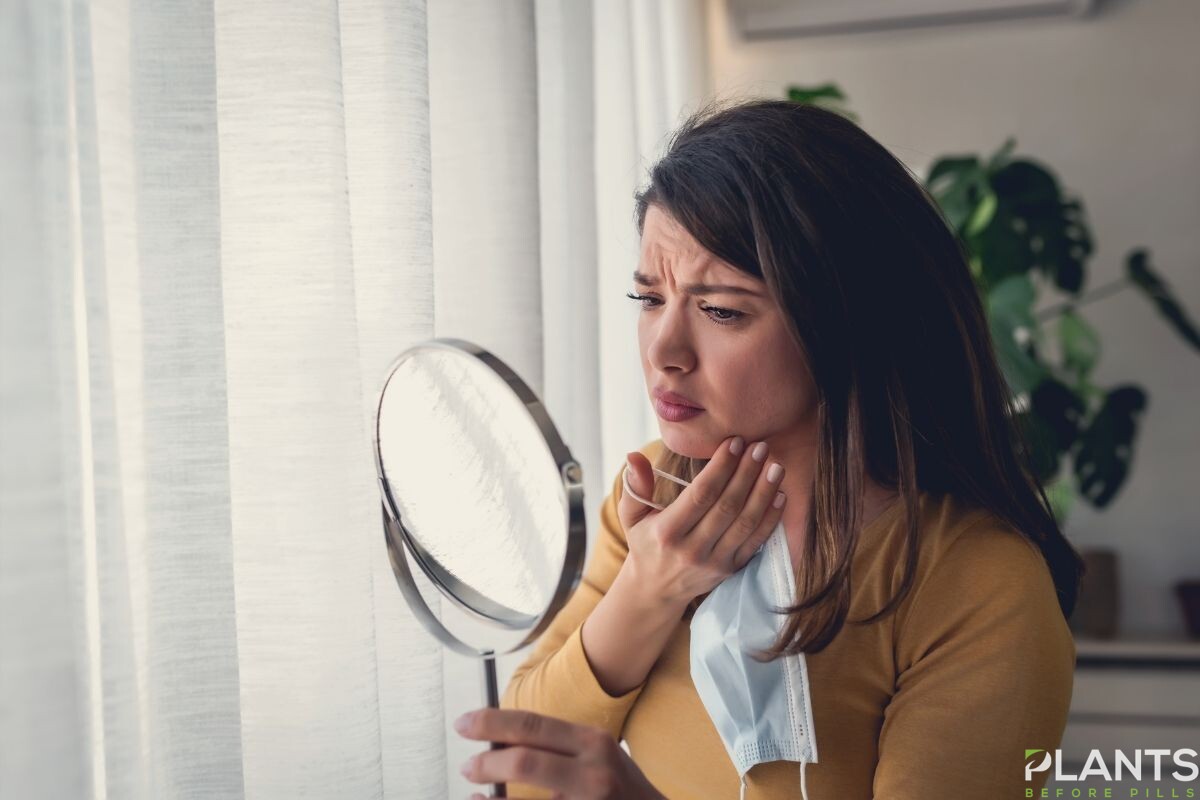 The pandemic, the global health crisis, and the lockdowns have taken quite a toll on individuals around the world, especially on their physical and mental health. After all, battling and navigating a pandemic and a global health crisis is no joke, what with numerous protocols and restrictions in place. One of these is being required to wear face coverings to protect ourselves and other people.
While wearing masks and face shields are undoubtedly necessary, this has opened up a whole new concern for many individuals – maskne. However trivial it may seem, experiencing a surge in maskne and inflammation causes individuals to lose some of their confidence.
Given the widespread phenomenon, numerous people are seeking ways to address their skin concern. This is where CBD beauty products enter. With its inflammatory and antibacterial properties, this is touted as a miracle worker by many users.
Defining Maskne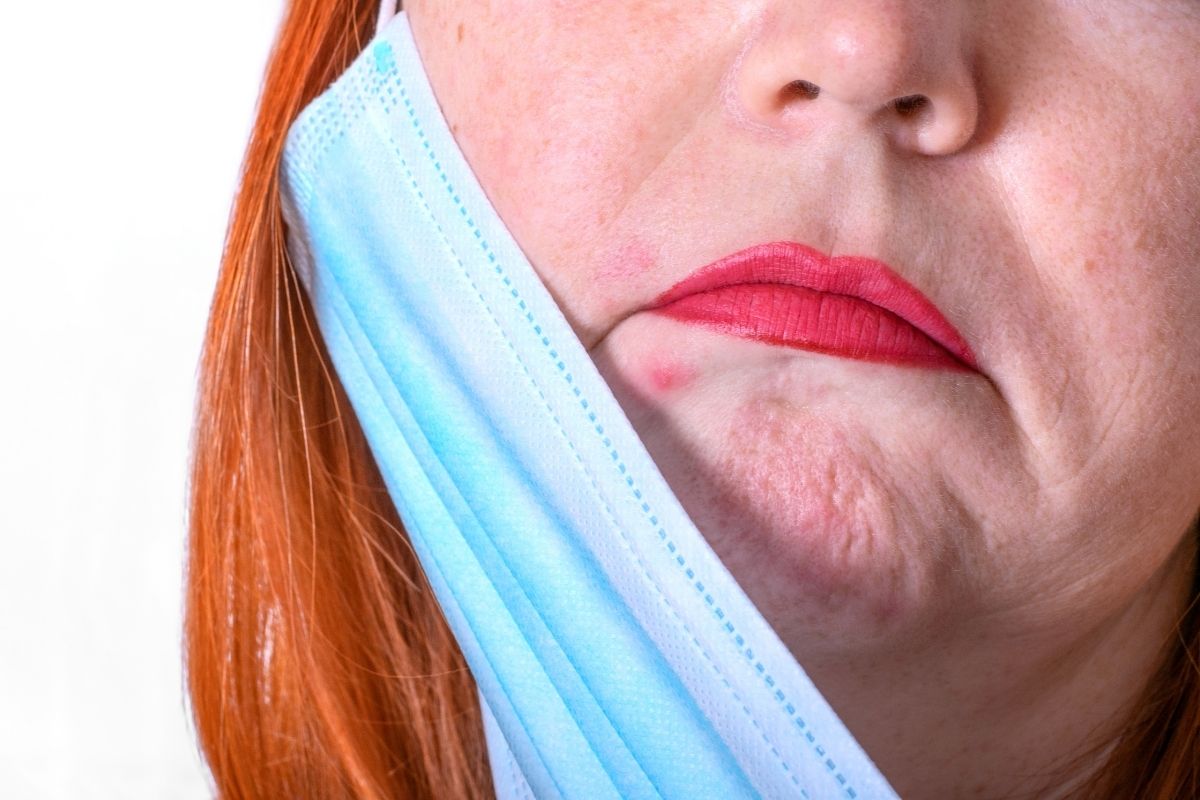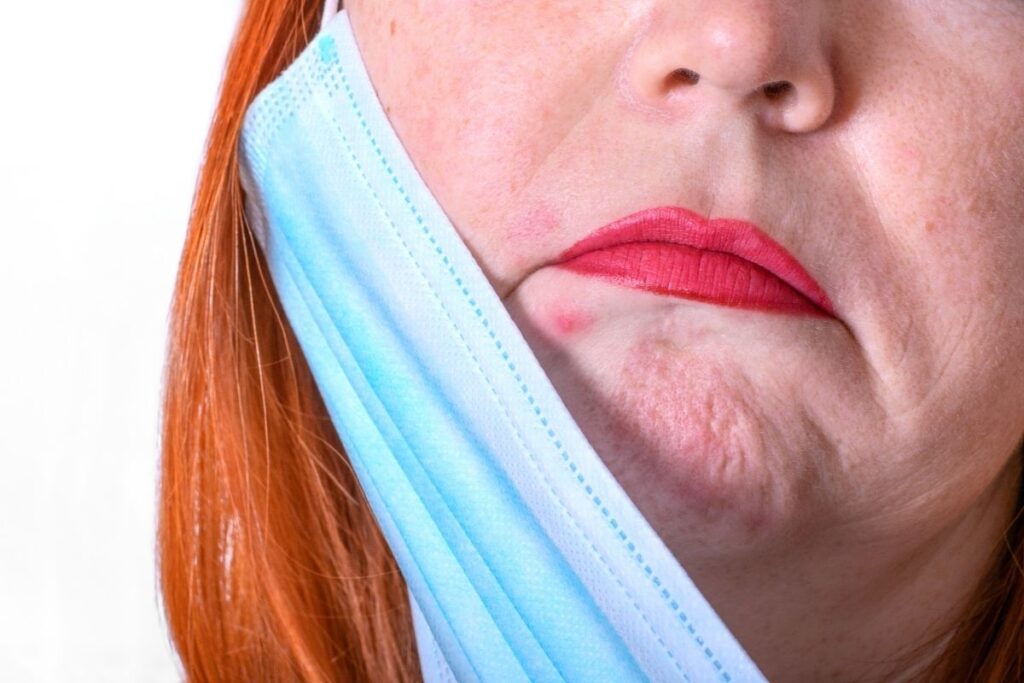 Maskne is short for 'mask acne.' From its name alone, this type of acne is derived from wearing a face mask for long periods of time. While this is new for many individuals, this is a regular occurrence for those working in the healthcare industry.
One of the main causes of maskne is skin friction and the lack of skin's exposure to air. The heat, sweat, and pressure on the skin can also lead to maskne. Besides acne, the skin on the face can also manifest different types of irritation, such as redness or bumpiness. This condition can be exacerbated with the continued blockage and humidity that your pores are being forced to contend with.
Treating Maskne with CBD
CBD skincare products, such as topicals, oils, and ointments, have been found particularly effective in battling maskne and other types of inflammation. This can be chalked up to the compound's anti-inflammatory and antimicrobial properties, making it ideal and beneficial in battling an array of skin issues such as acne, eczema, and even signs of aging.
CBD hemp oil can treat acne and inflammation by inhibiting the oil-producing cells. At the same time, this also helps lessen and normalize excessive oil production in the face and body. Because of its moisturizing and hydrating properties, it can also reduce or even prevent scarring and further inflammation of the skin. The good news is that it also prevents pain from being felt by the person, primarily due to its soothing effects and properties.
3 CBD Beauty Products to Help Treat Maskne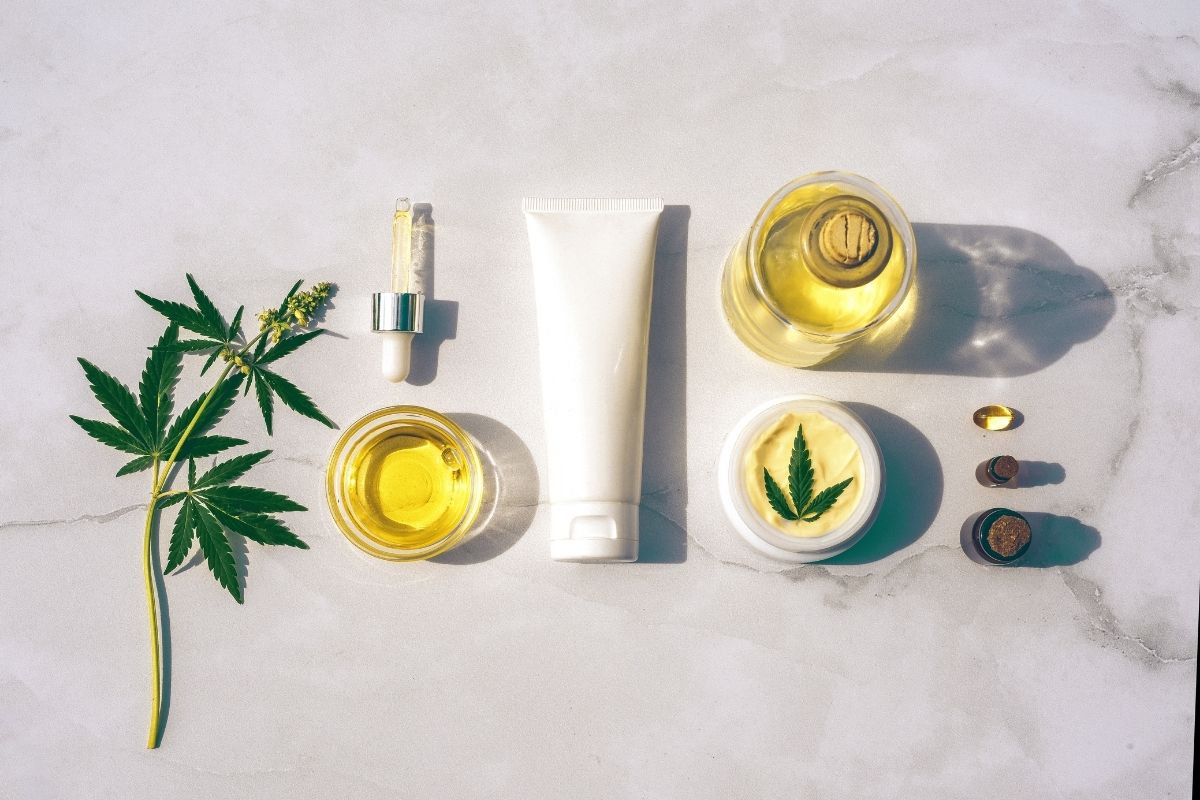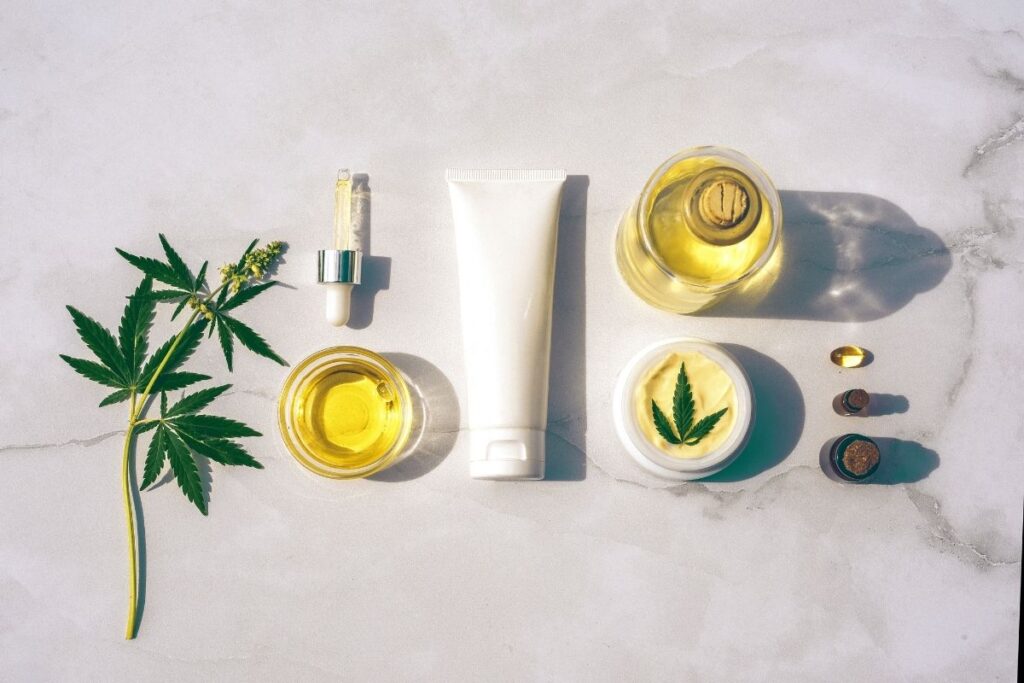 Given the effectiveness of CBD beauty products to help treat maskne, you may want to try out certain items in the market today. Below are some worthy contenders to add to your cart and help you battle those maskne away.
Vertly Glowing Face Serum
When it comes to potency and freshness, it seems that Vertly is synonymous with these two adjectives and rightly so. They are proud to bring potent CBD-infused products closer to people by combining the best ingredients on the market.
Apart from cannabidiol, this serum is made with 24 nutrient-filled botanicals such as calendula and caffeine, both of which are soothing and energizing at the same time. It also seeks to heighten antioxidant protection with various floral extracts.
Lily CBD Unforgettable CBD Aloe Vera Lotion
Another company that makes small batches of CBD products is Lily CBD. True to its name, this unforgettable lotion is designed to add not only a burst of hydration to the skin, but also a strong yet soothing moisturizing factor with its array of oils.
Besides cannabidiol, one of the standout ingredients that work in conjunction with CBD oil is aloe vera. This is made to hydrate dry and parched skin and with its light, airy, and whipped texture, you might just enjoy adding this to your arsenal to keep the maskne at bay.
Last but certainly not least on this list is the essence toner from Kana. This K-beauty brand gives users the best of both worlds by bringing in clean and natural ingredients and the ingenuity of the industry to the market.
This essence not only gives an instant and refreshing dose of hydration, but it also ensures the skin is prepped to absorb other skincare additions. Combined with pink lotus, cannabidiol can drastically address the imperfections and while addressing inflammation from the root.
The Bottom Line
Treating maskne is now more accessible and convenient than ever with tons of cannabidiol-based options available on the market. With this, people suffering from inflammation and other similar skin conditions can finally get the best skin of their life.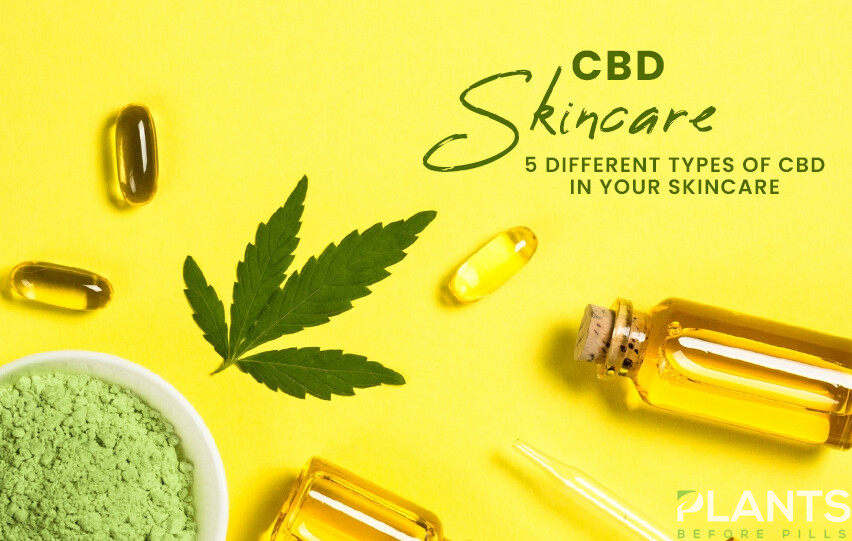 With so many CBD skincare products in the market today, how do you know which one is right for your needs? Turns out there's actually 5 different kinds of CBD skincare products. This video explains the differences among them.
I Tried The Trendy CBD Facial [VIDEO]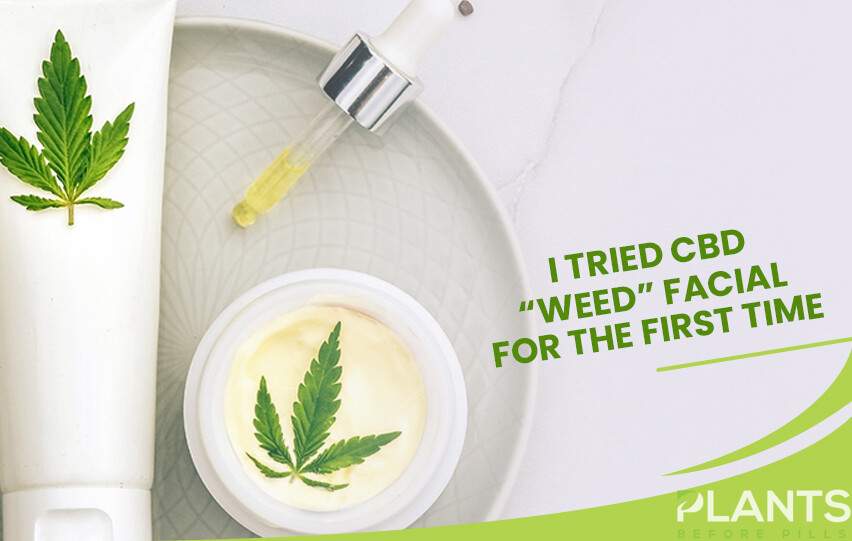 Thanks to its soothing and anti-inflammatory properties, skin care brands has started to infuse CBD into a variety of products such as serums, salves, and creams. Now, CBD has made its way to the facial routine. Check out this video to see what a CBD facial looks like.